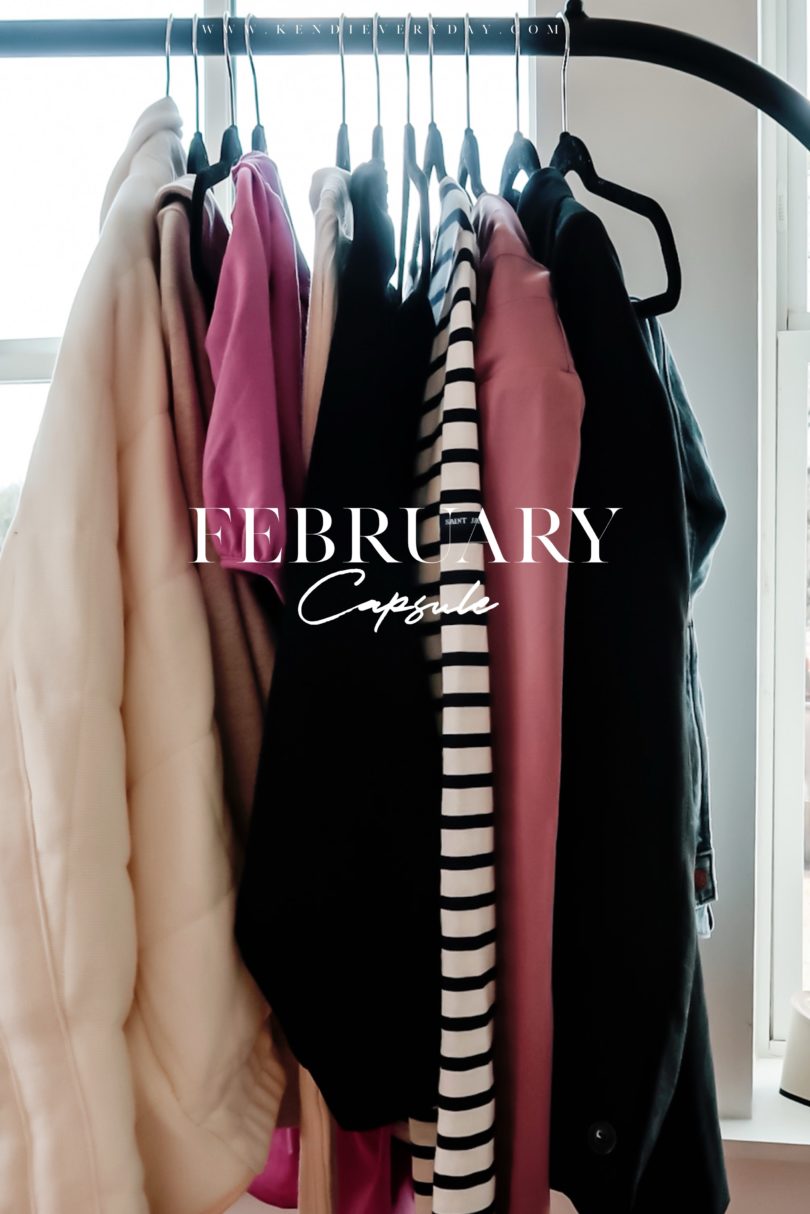 February's capsule is here my friends! So….what happened to January's capsule? We don't talk about January.
I added in some Valentine's Day-adjacent pink in the line up and really took advantage of winter white this time. Once again, I didn't want to create any hard and set rules (i.e. 30 for 30 from back in the day) so I just kind of made a list of some of my go-to's lately and went from there. This month I've used 20 pieces total of clothing, shoes, bags and I came up with about 29 different outfits. It's interesting this time I had some pieces that I thought…hmmm I could have done without these, but I'll get to that at the end! (Gotta keep you around somehow.)
Here are the items I picked for this month's capsule:
I've linked everything in the side bar so you can find everything there. I've listed my size in each item to the right with each product link. I'm typically a medium, size 6/8 or 28 or 29 in denim for reference. But I have a few notes on the fit of items. I would recommend to SIZE UP for length on the pink top but everything is TTS.
So let's get to the outfits!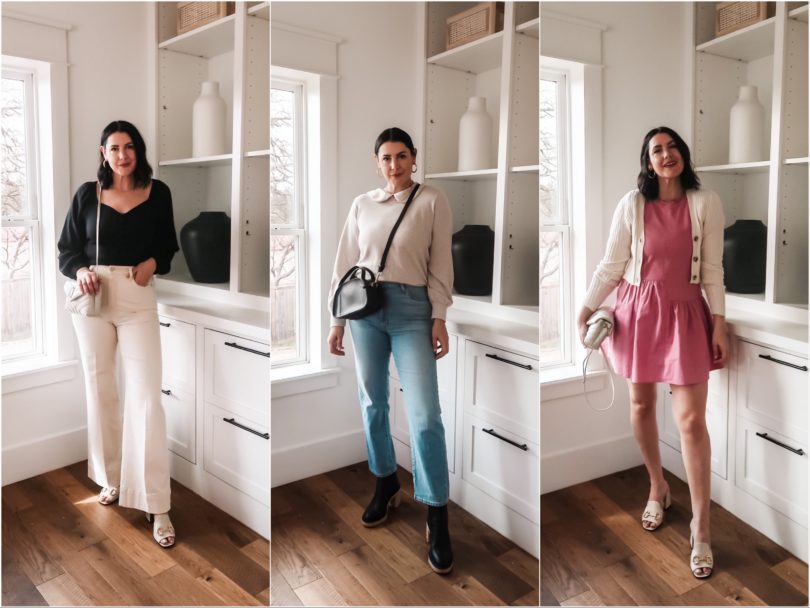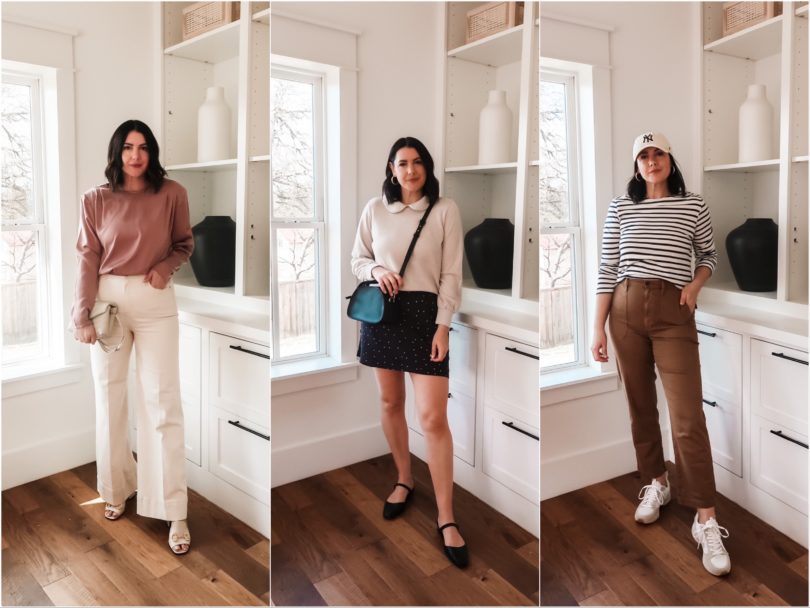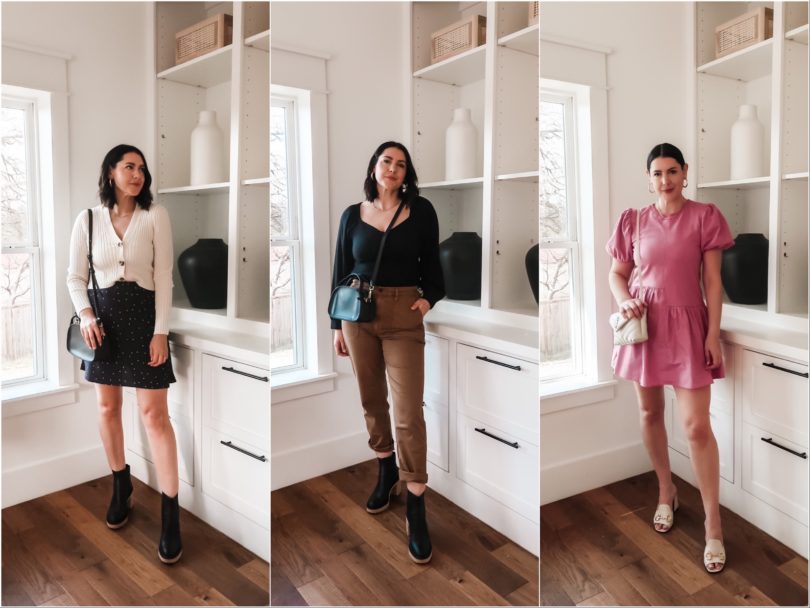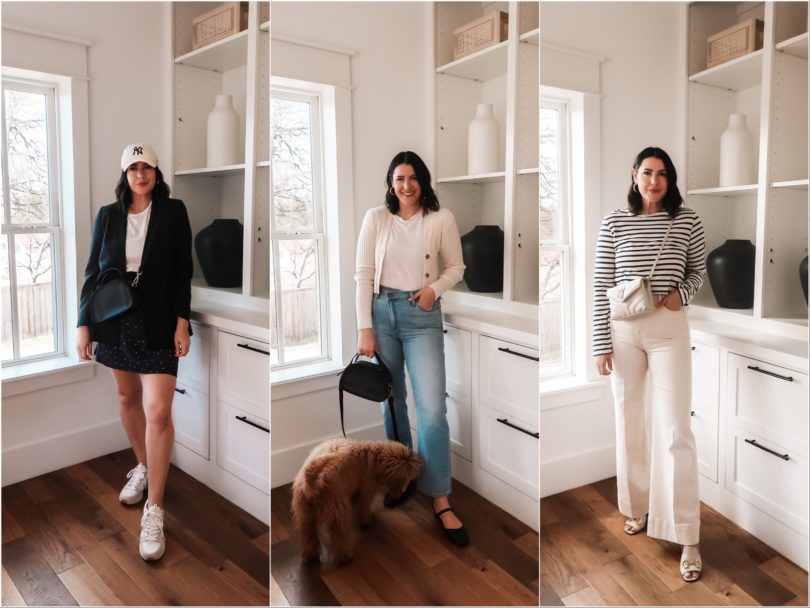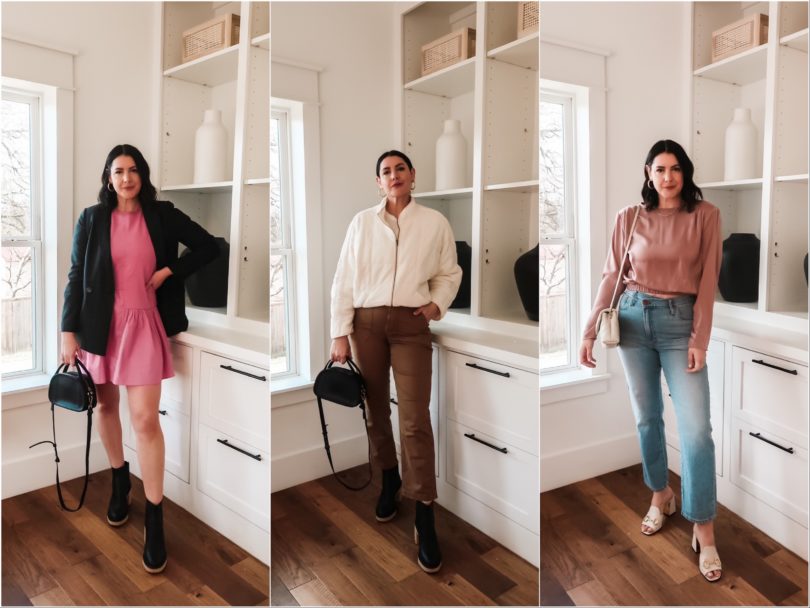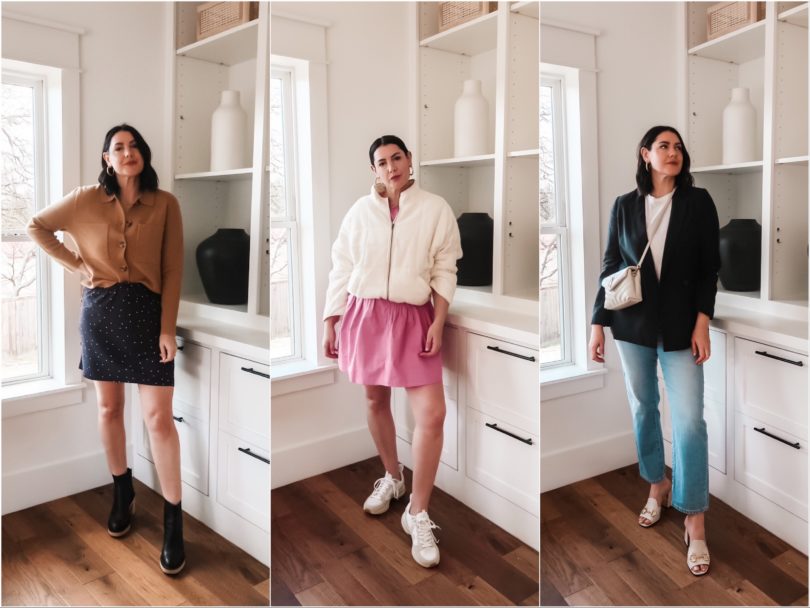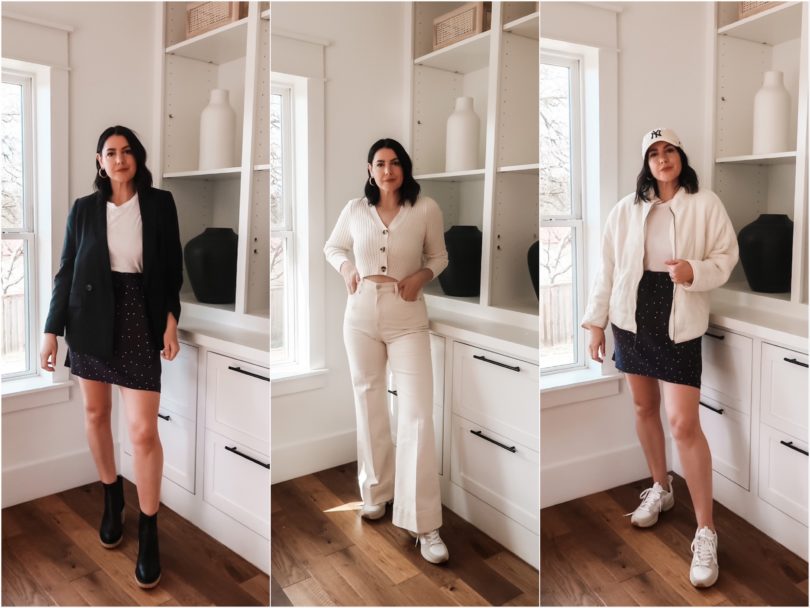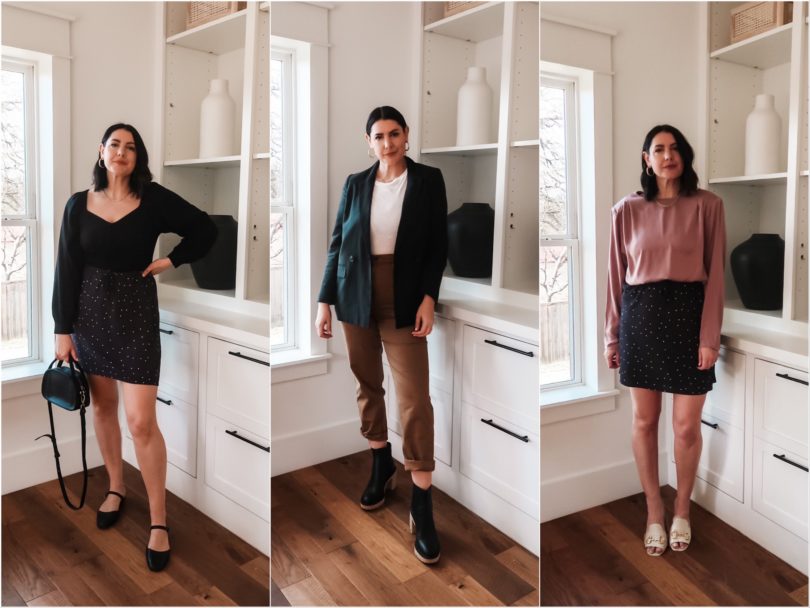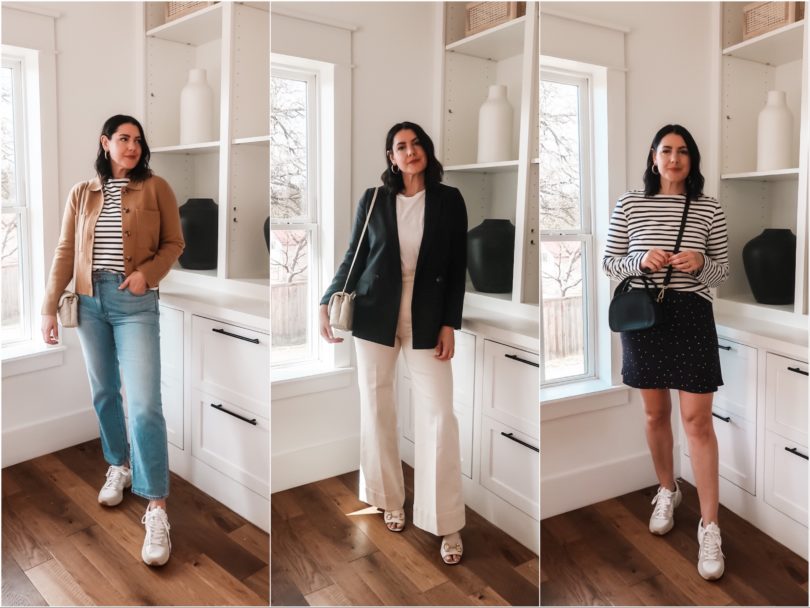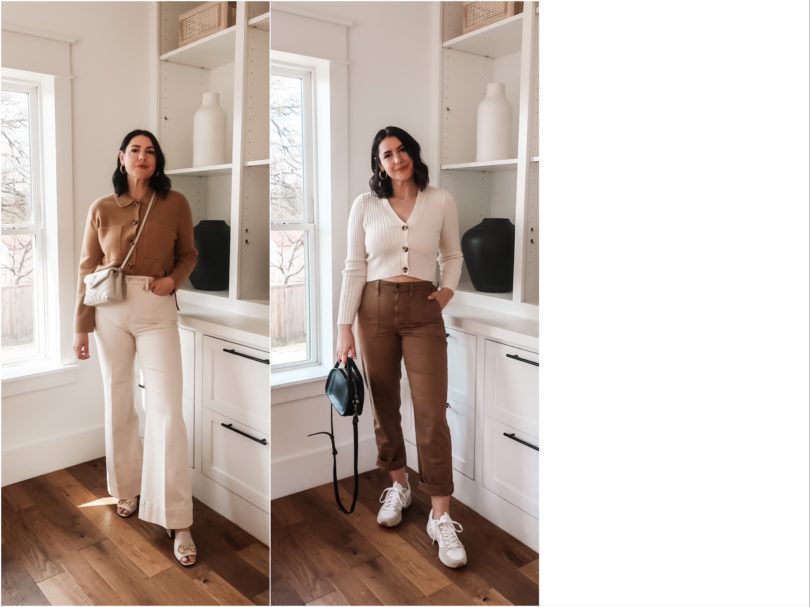 My Favorite Looks + Some Thoughts
As I said earlier there were a few things have way through the try on that I was like…I could lose these and not miss them for this capsule. Sadly the quilted jacket — which I love on a one on one basis but for the capsule it wasn't really necessary and the cut wasn't as cropped as I needed it to be. I ended up tucking it under and it worked, but I think overall it was superfluous for this capsule. I could have (should have) have swapped it out for a white blazer or just left it off in general.
Another item I could have done without was the chore jacket, while it did make it into my favorite outfits below, it wasn't one that I was *in love* with. It's an on the fence item to be honest. I can't tell if it's too short for the look I want on this jacket. (However, if you are short waisted and struggle finding jackets for shorter torso's — this one might be for you!)
Items that I loved this capsule — the pink blouse, the cropped cardigan, the utility pants, the Madewell jeans and the wide leg trousers. All great pieces that had lots of variety. Well except the pink blouse but that was on me — I could have stretched it a few more ways but I think I'll feature it a bit more this month in other ways!
My Fave Outfits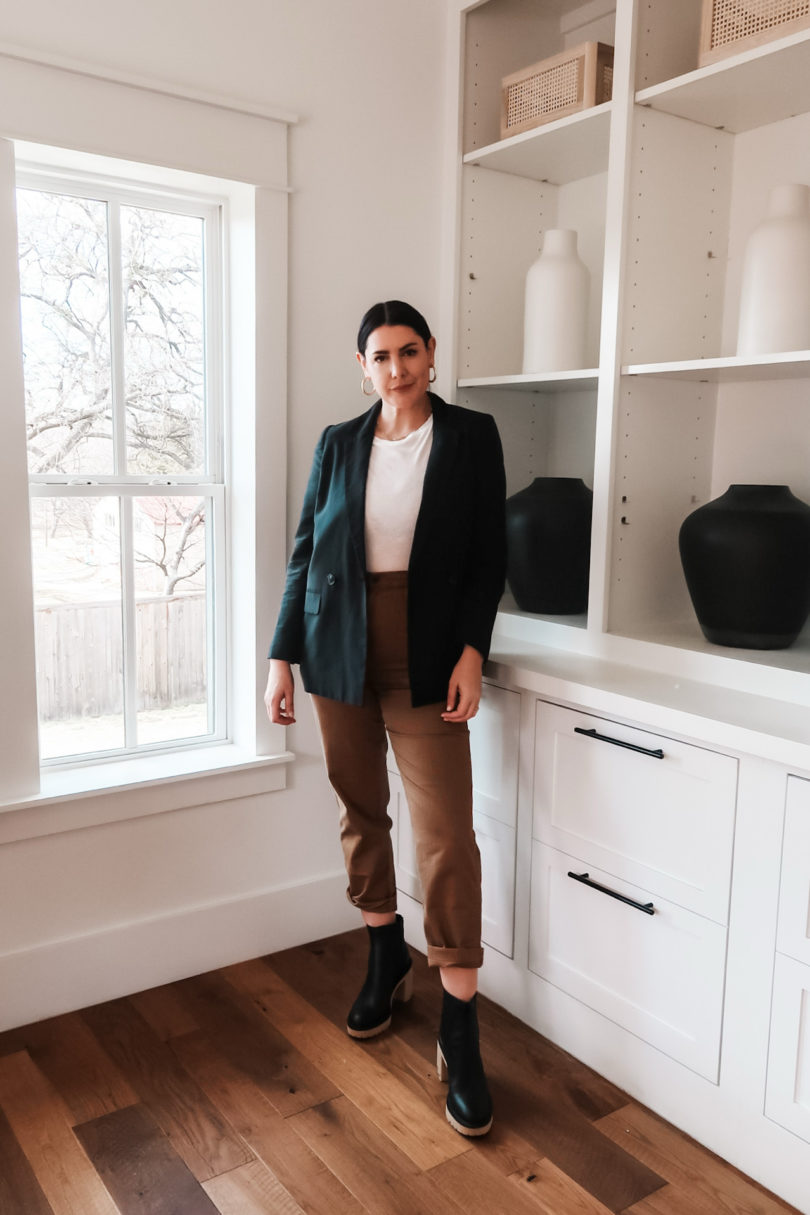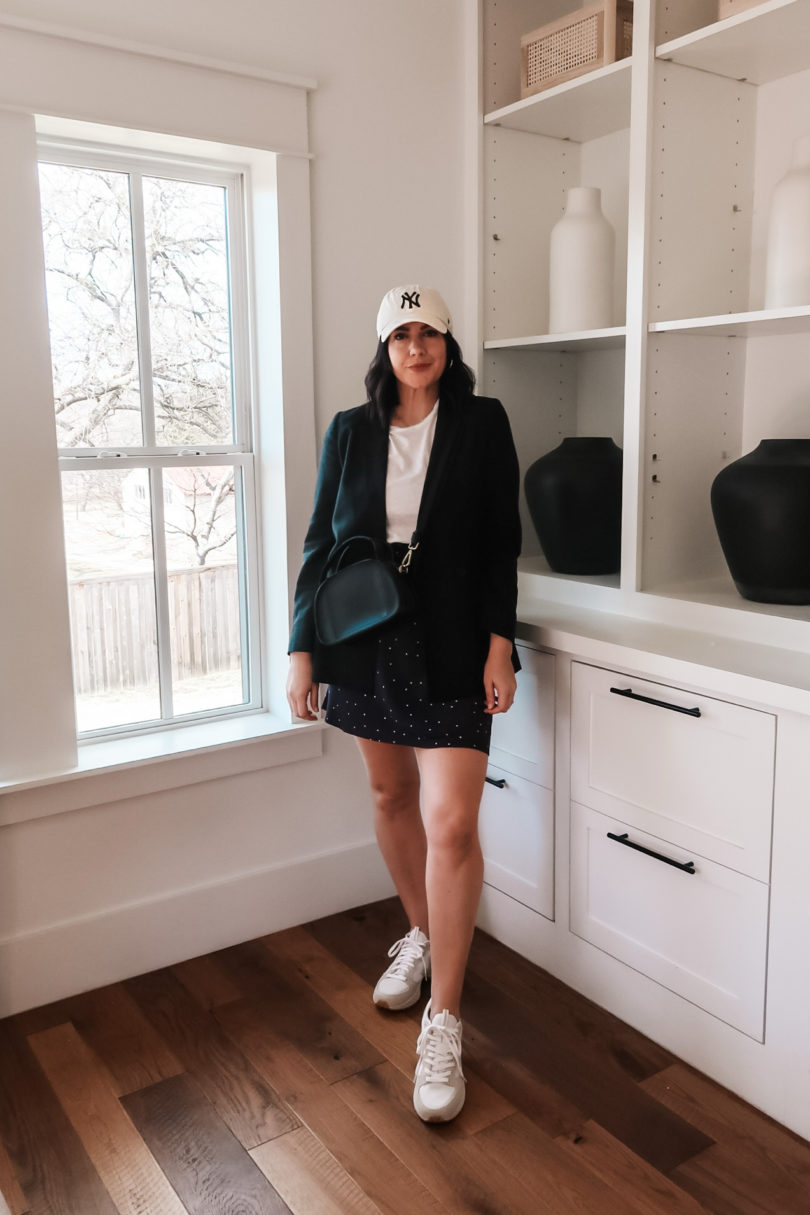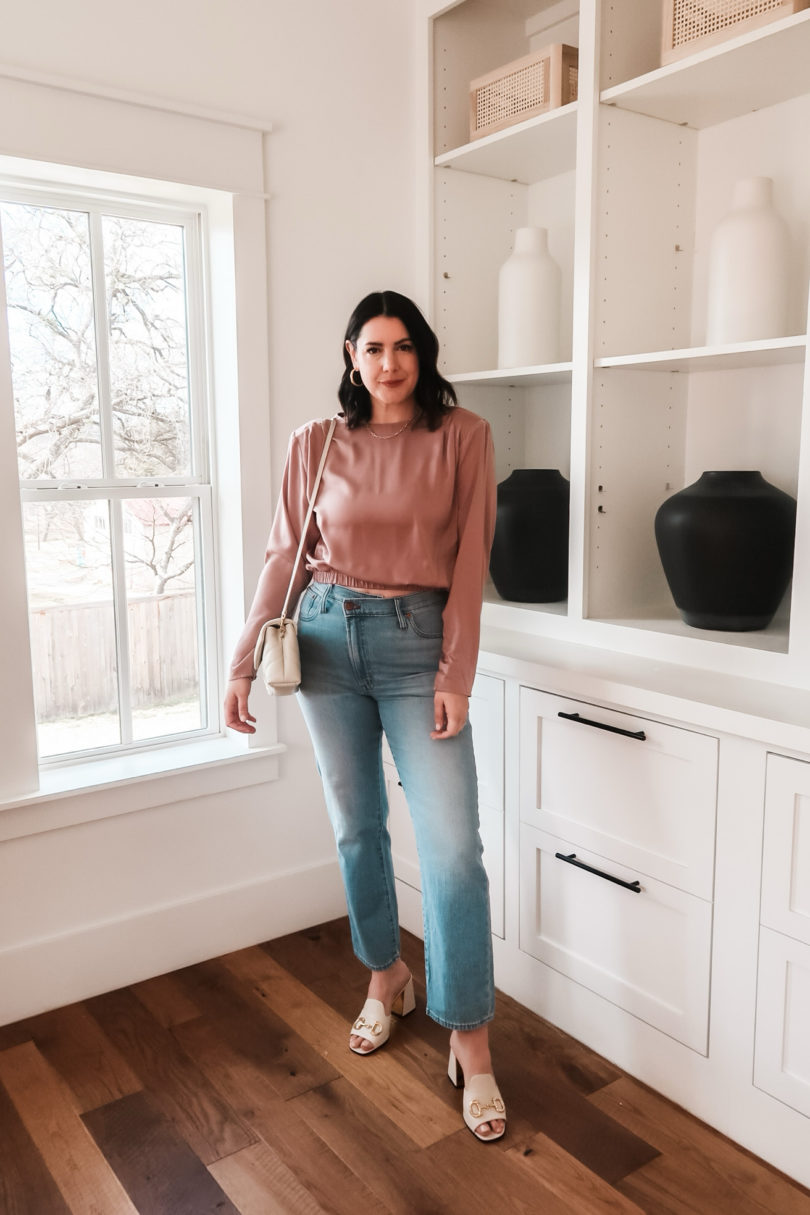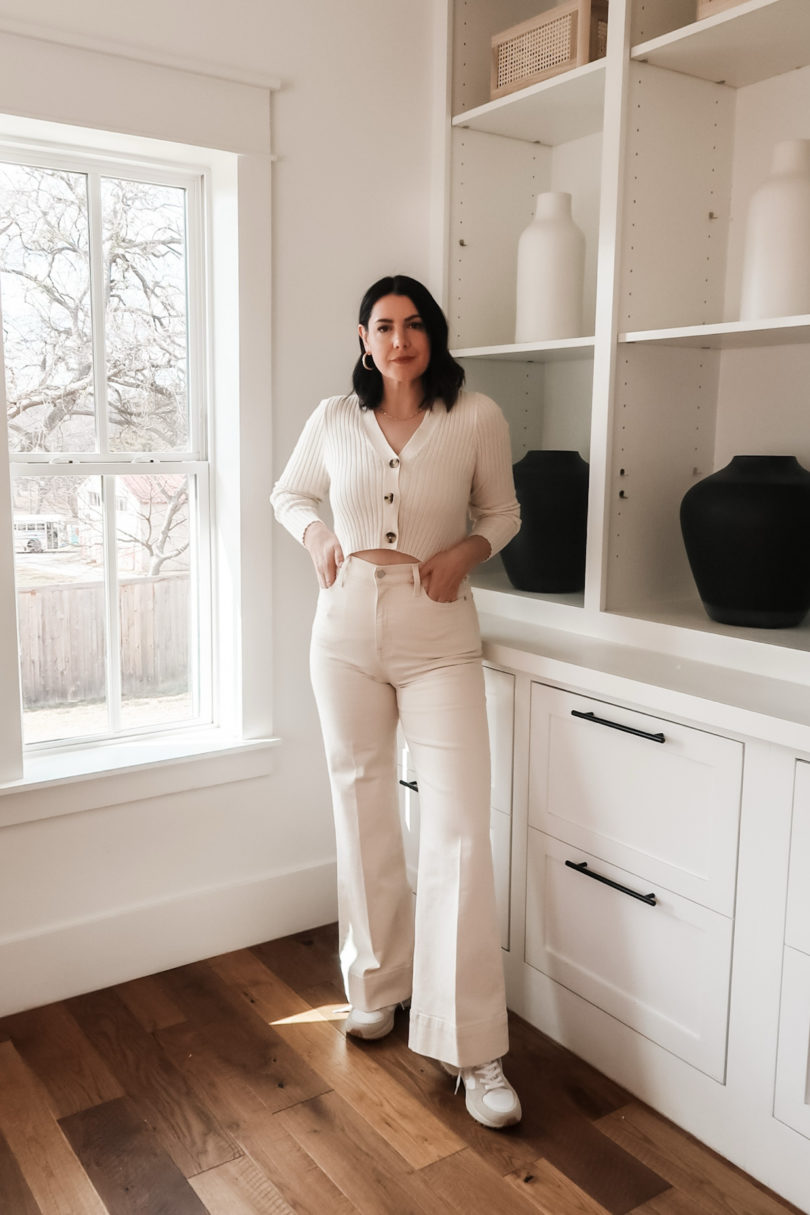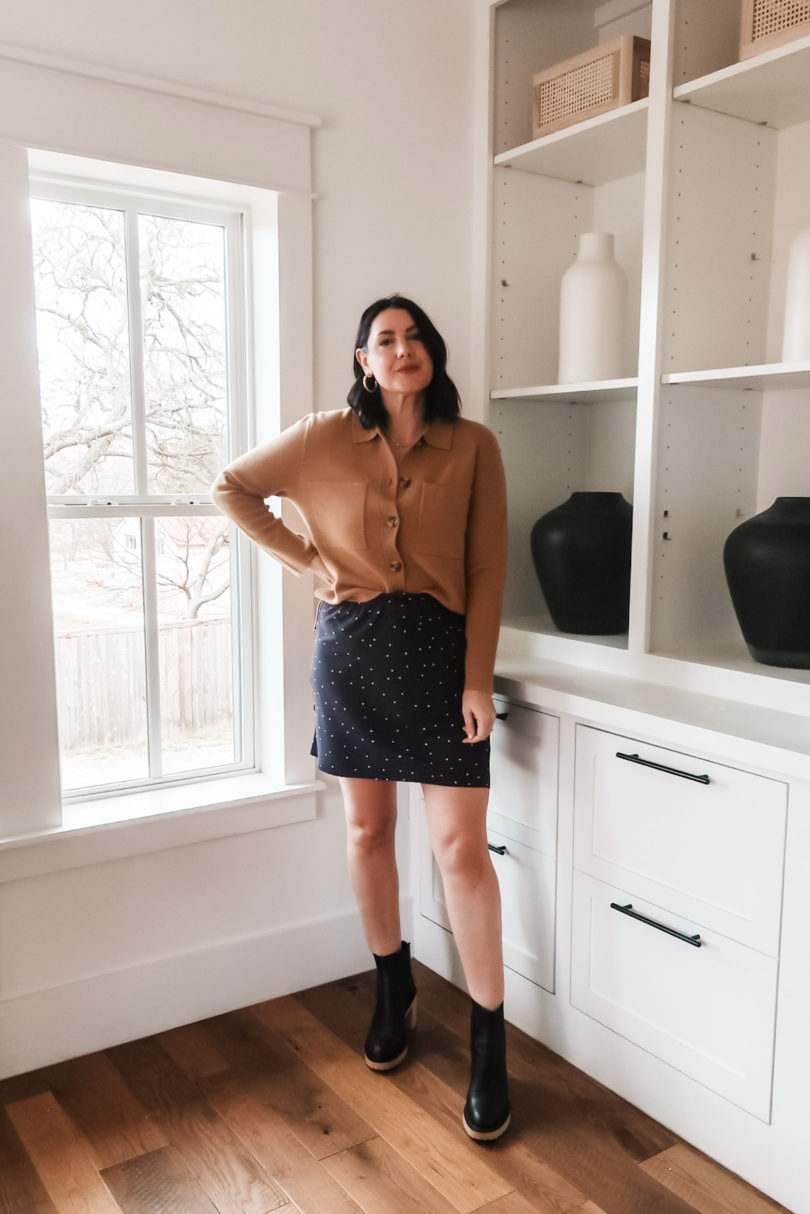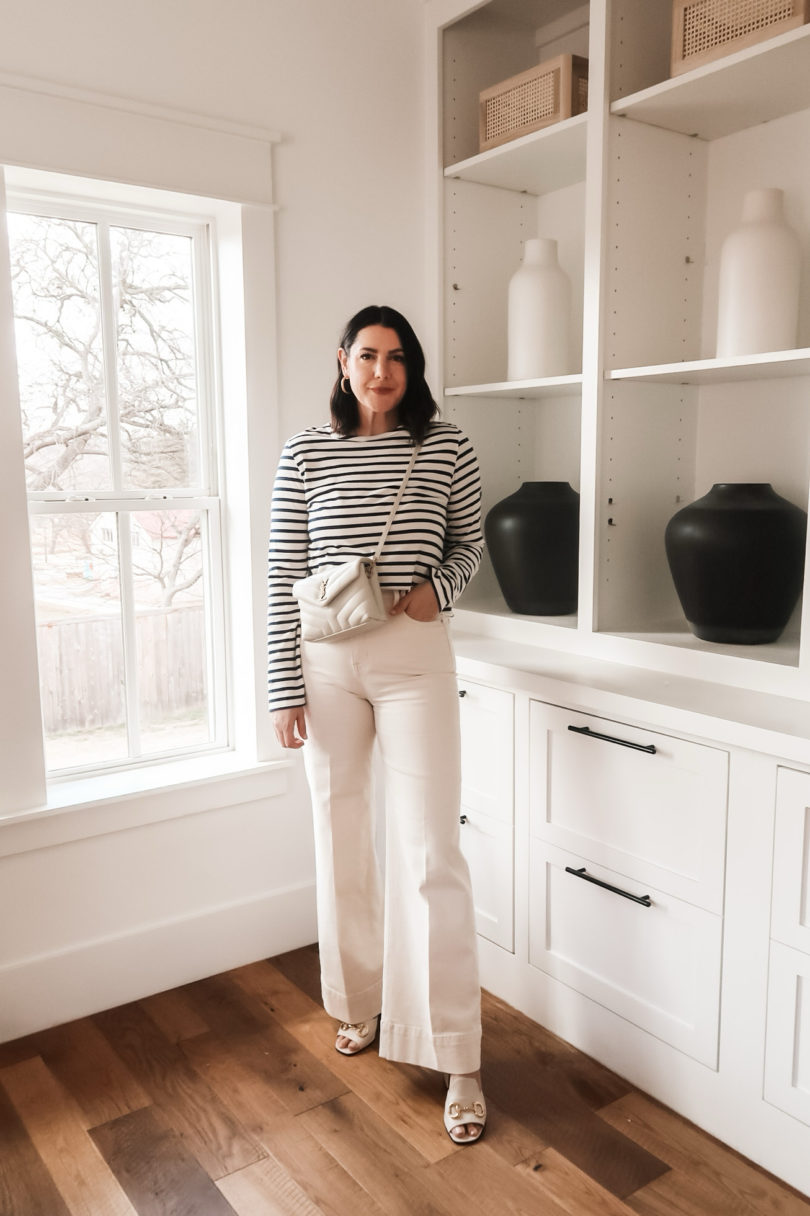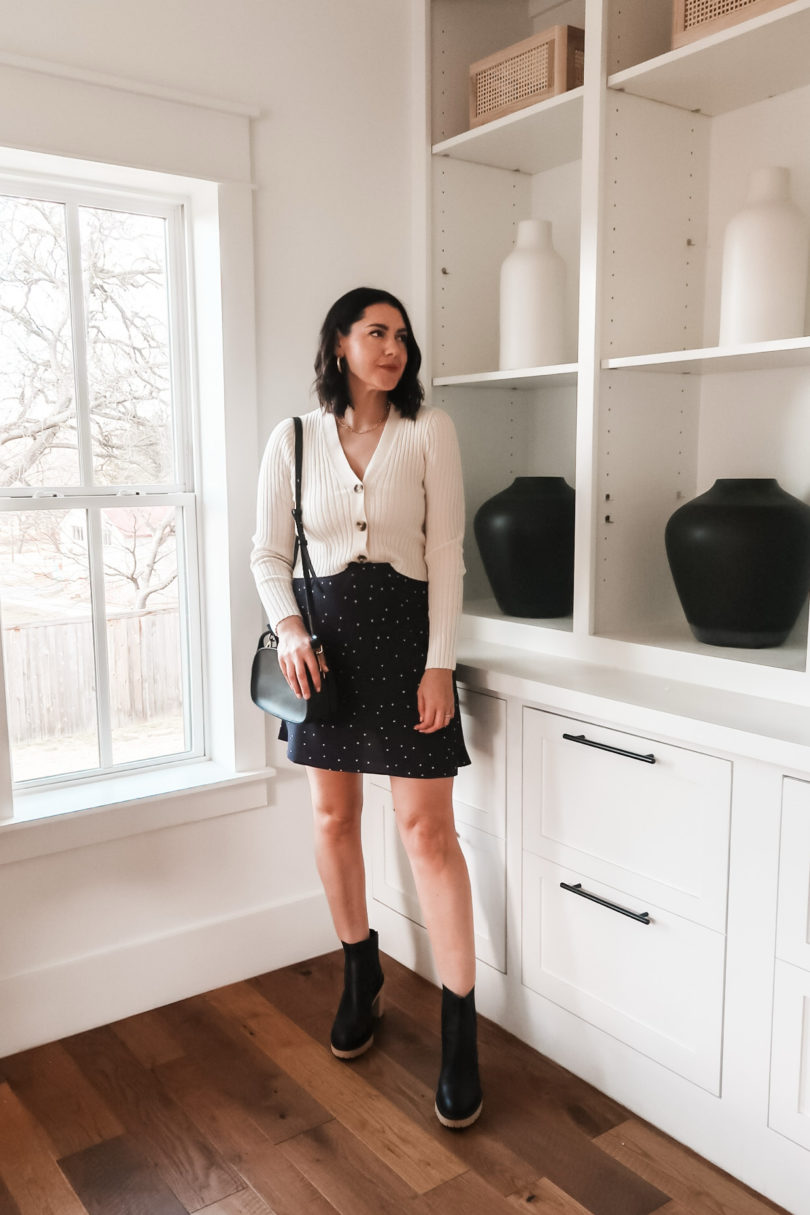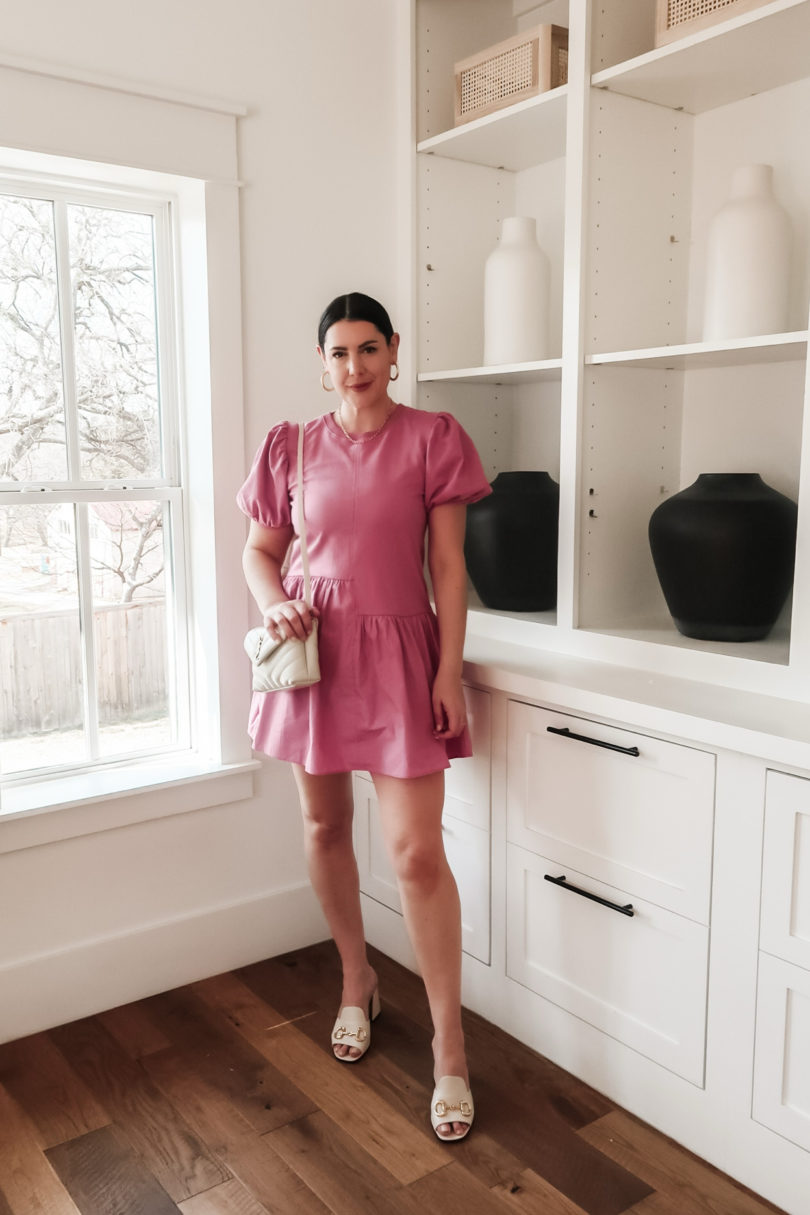 Are my favorites your favorites? Let me know which looks you love below!
_______________
Find My Monthly Capsules here!