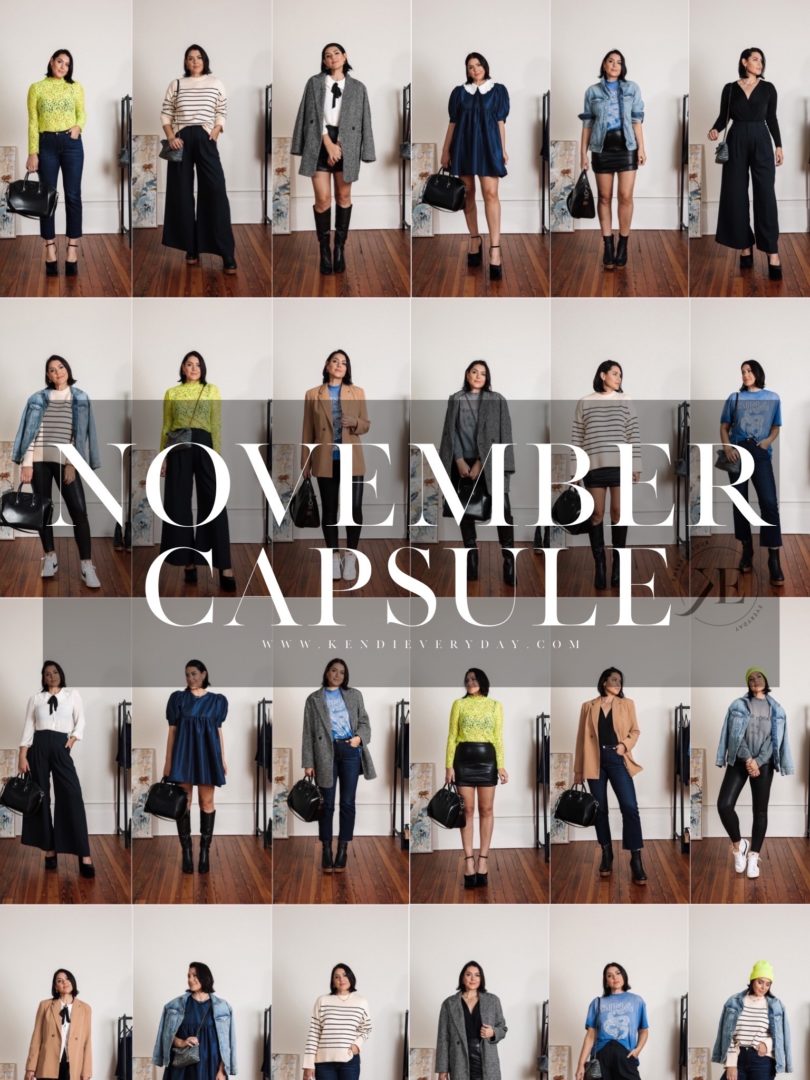 Happy November, friends! This year is flying by and I can't tell if it's my age or if it's the fact that I'm personally committed to creating capsules every 4 weeks. Maybe both? Anyways, it's November and this is my favorite time of year for capsules. Back when I did 30 for 30 remixes, the fall ones were always my favorite and maybe my best. The layers, the boots, the colors. I just love this time of year for fashion. It feels both nostalgic and new. With that being said, I took some liberty with 'autumn' colors this fall. I got super inspired by this bright top from J.Crew and ended up planning my color palette from the bright yellow and this bright blue as well. (It feels nostalgic AND new, right??) While I love typical autumn hues- browns, burgundy, plum, deep yellows, etc. I love playing with colors that feel misplaced in the season. I personally think this Citrine will perfectly fit for fall and this holiday. I will prove my case below. 😉
It's been an interesting process putting together these capsules. It started out as a way to give my styling prowess a flex and just keep things interesting as well. It's always been fun for me to see what clothes can do when you stretch them to their potential and the capsules are the best way to do that. I've found that as I create them each month I am reaching for the same basics every time: denim jacket, jeans, blazers, a graphic tee. There are always a few wild cards but I like seeing the consistencies in my closet and how I truly have favorites. (Blazers, it's blazers.) I also like that I can try different looks to see what sticks with me and with you. Nothing feels written in stone with these capsules, which gives me a lot of room to experiment.
(Side note: if you would like a more traditional autumn color way, check out last year's November capsule here!)
So this month I added in my Spanx leggings because if there is one thing I reach for consistently in the fall and winter, it's these. And as you can see here I really used them well. The Target Boots were of course a must as well as an over the knee — well almost to the knee – boot, which is always, always, always in style.
I also have to shout out these jeans from Zara — when I say they are some of my favorite I've bought in a while hear me. They were just $45 — an absolute steal in this economy. I would buy them in every shade, to be honest. You can size down one as well. I am in the 29 and they stretch with wear.You can find them here in Indigo.
The wild cards? Super wide leg trousers, super high platforms, faux leather skirt, bright yellow lace sheer top, giant puff sleeve dress. I mean come on, it wouldn't be a Kendi Capsule if there weren't some weird things in there. So with that, let's get to the pieces!
20 Pieces for November
30 Outfits for November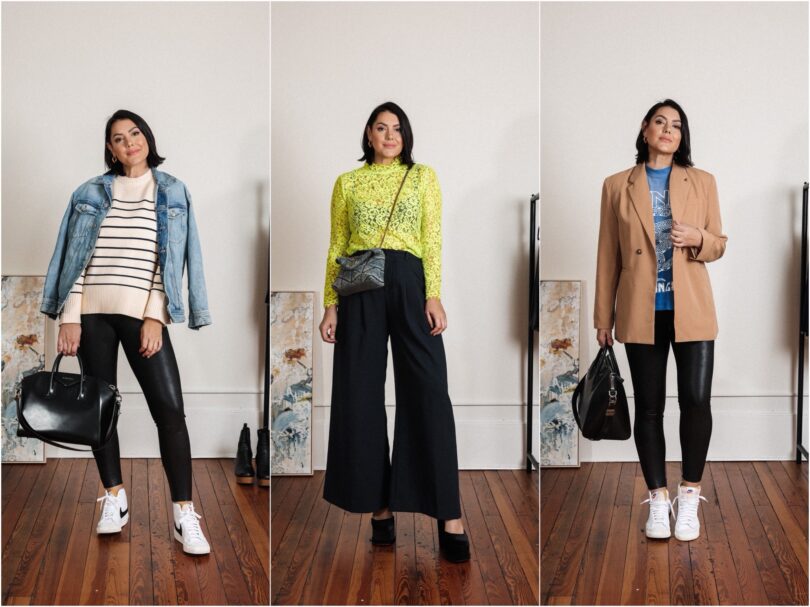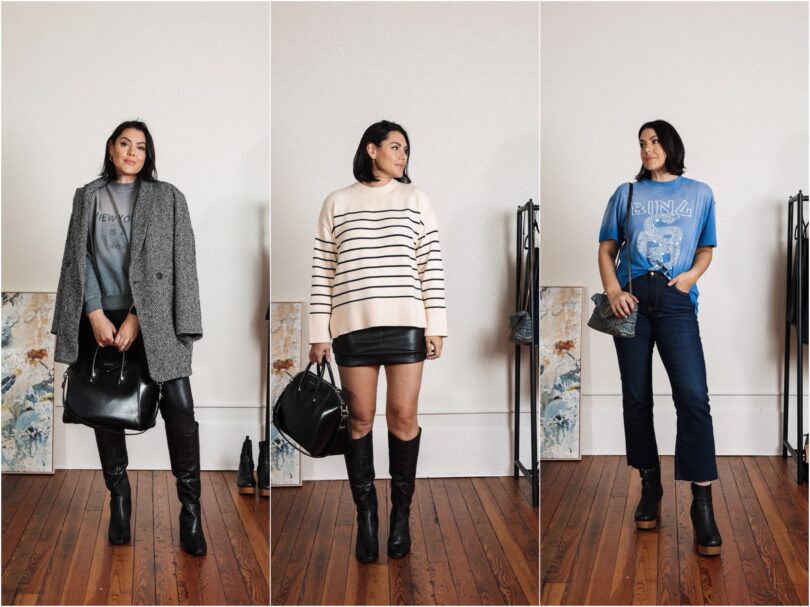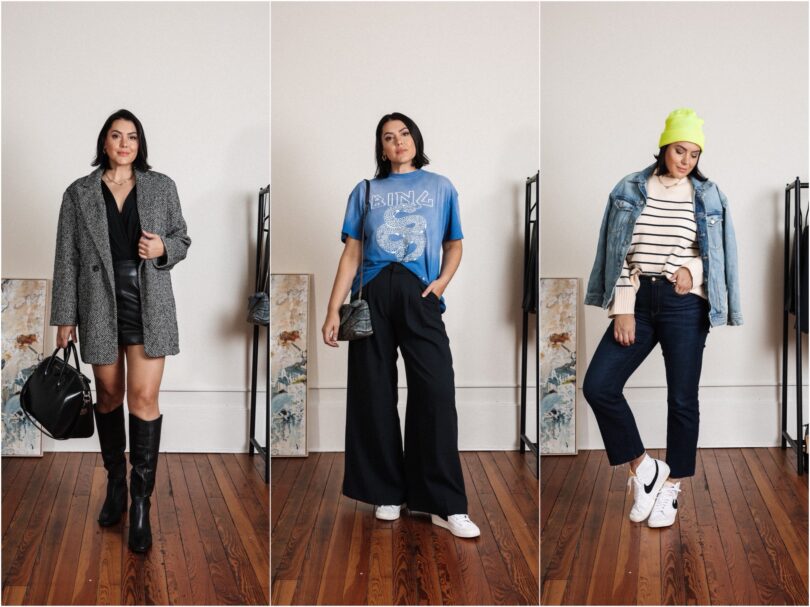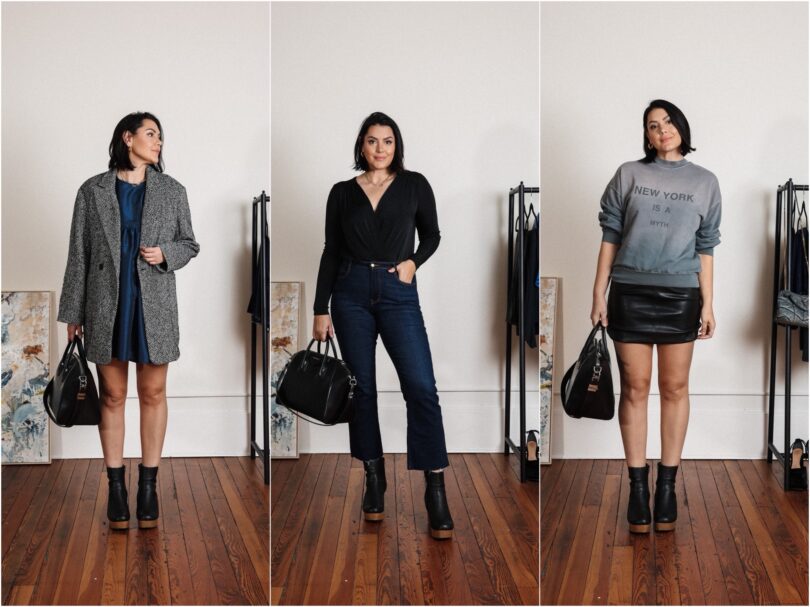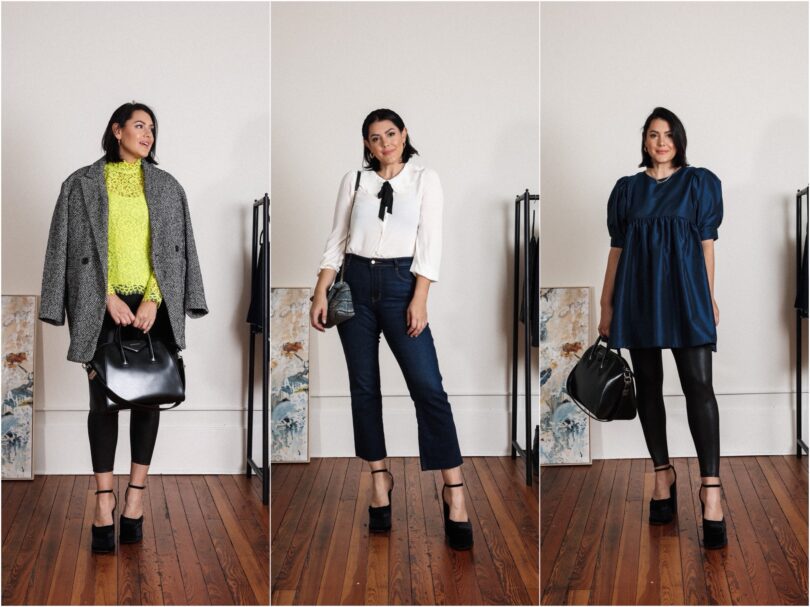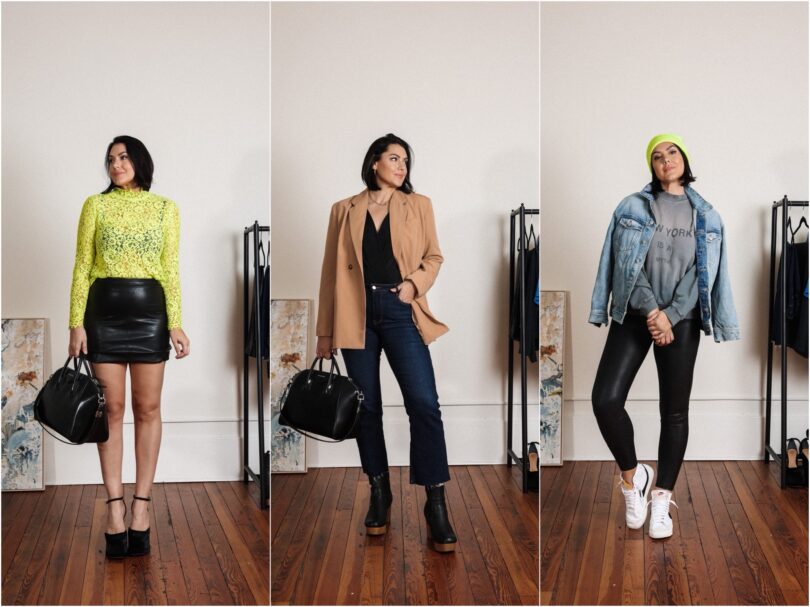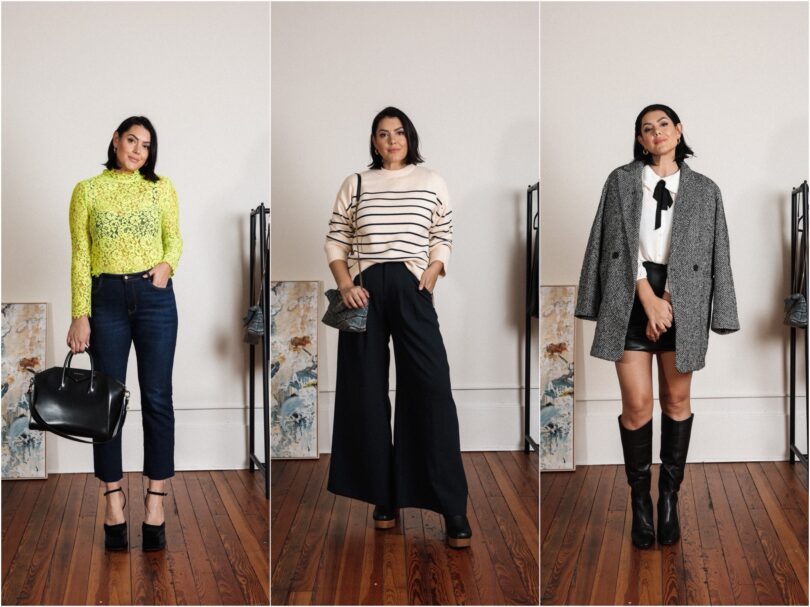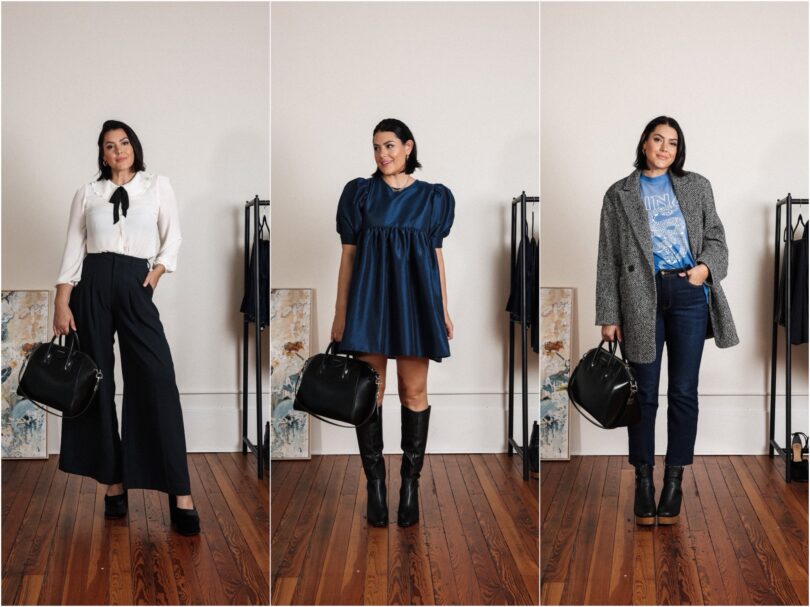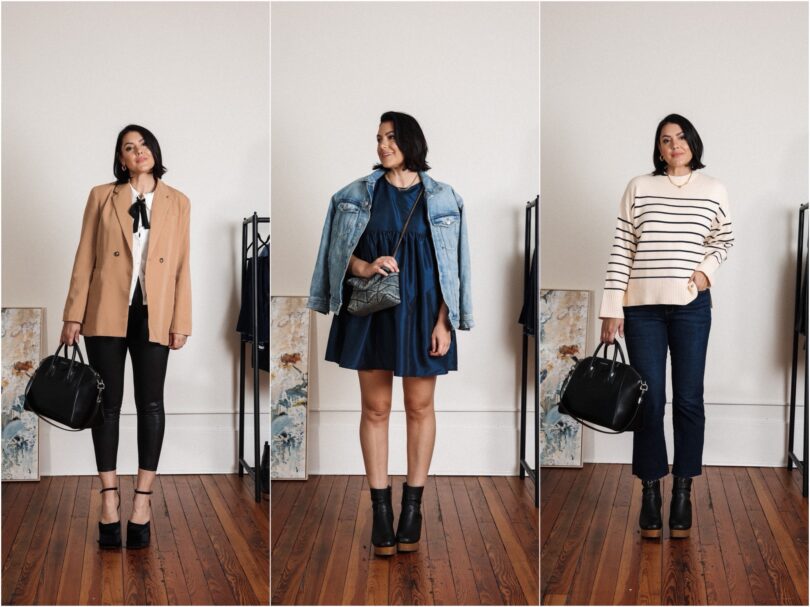 A Few Favorites
____________________________
This one is a wild card for sure but I just love this skirt. It's from J.Crew and I love that it takes a regular black skirt vibe and gives it some edge. I think the outfit with the denim jacket and tee is my favorite. Find it here. PS: I almost put a faux leather shirt jacket in this capsule too but I thought — wow 3 faux leather things? Kendi, calm down.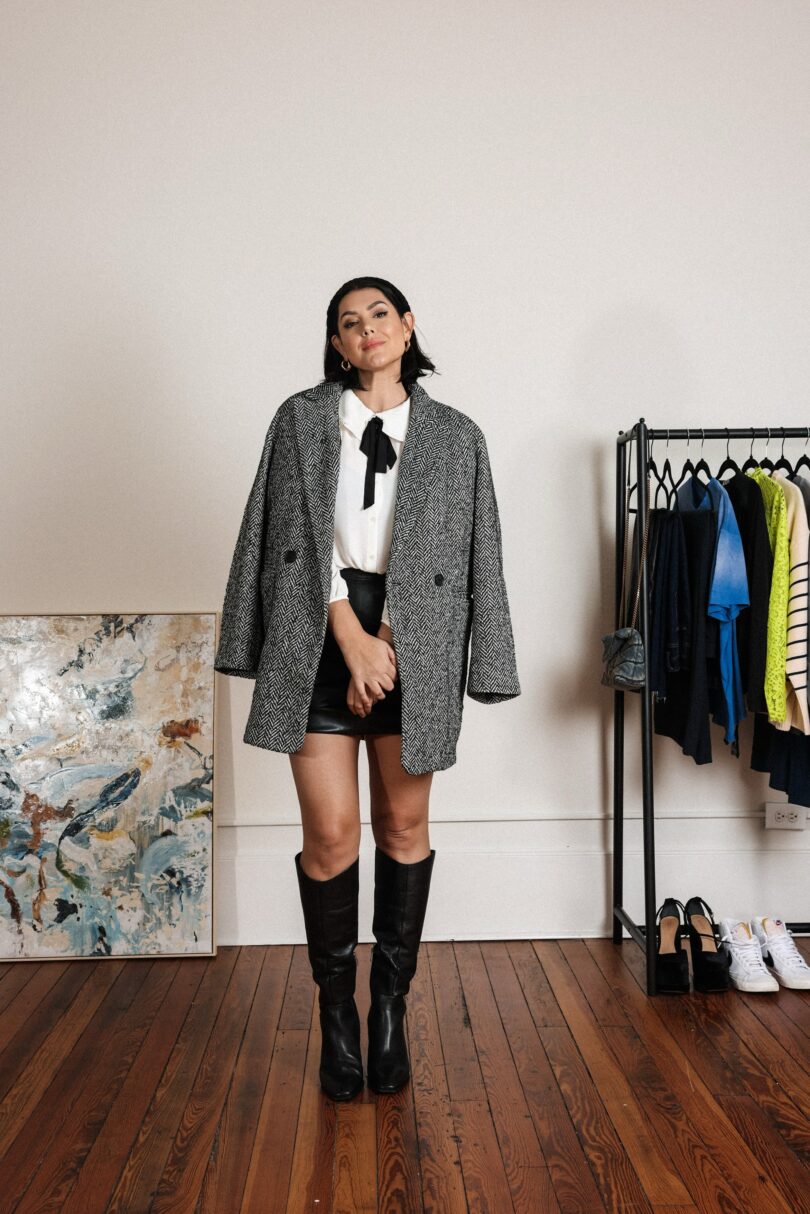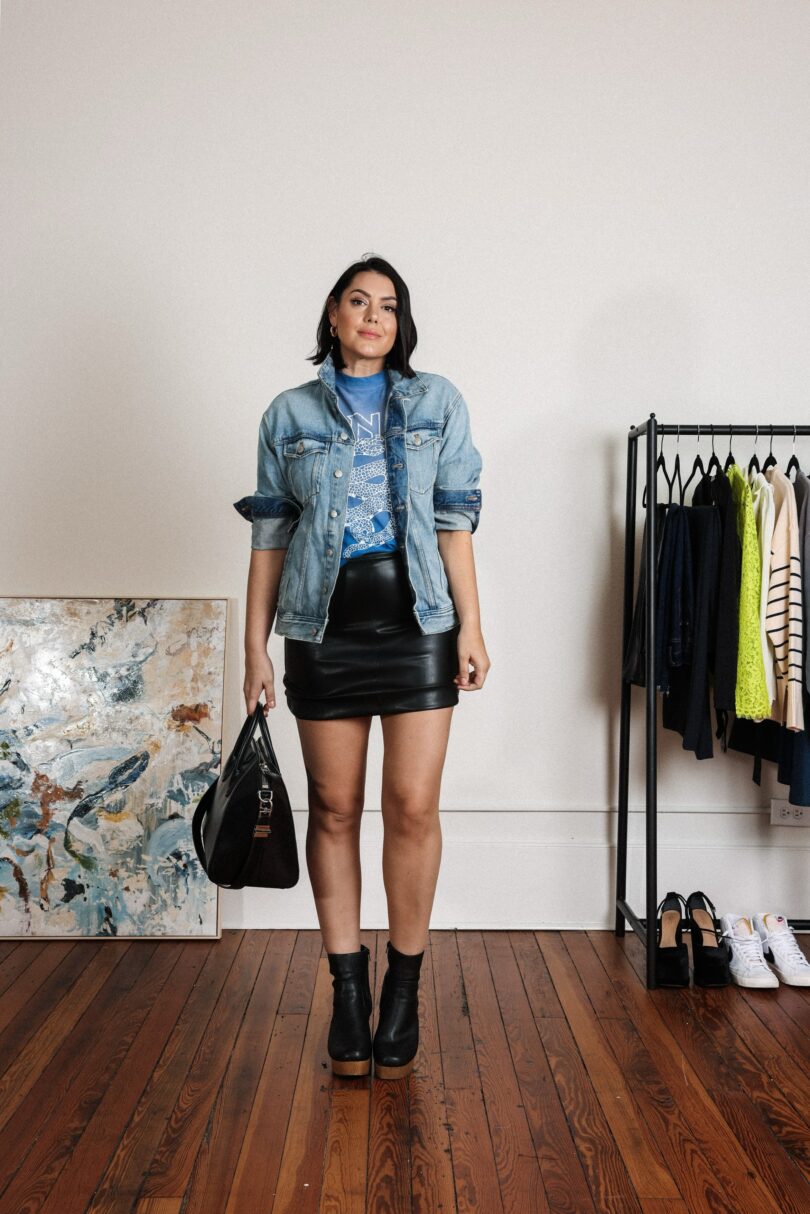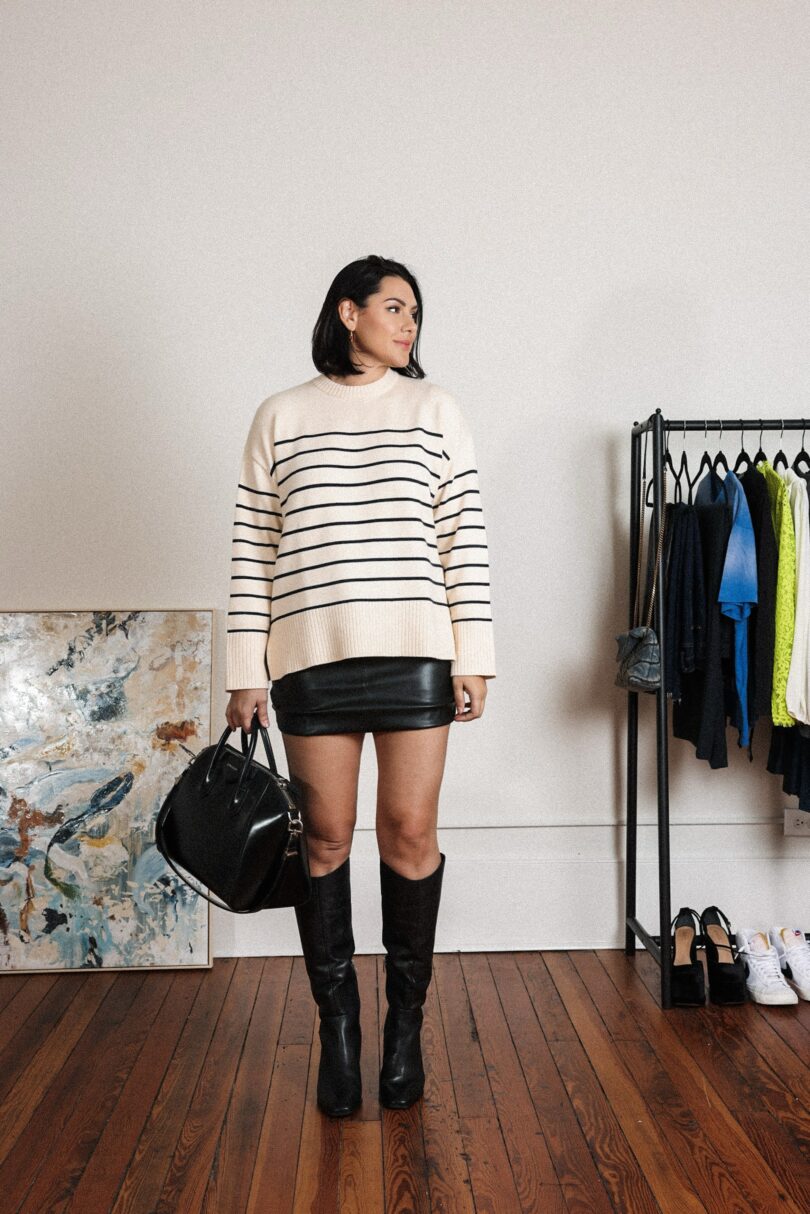 Stop the damn presses: this blazer coat thing is amazing. It's from — TARGET. It legit looks like Anine Bing. I bought the large and honestly not my best decision but I wanted to get it here before the capsule and the medium was a slower ship date. #priorities. Therefore it IS true to size, no need to size up. I just did because I'm impatient AND a procrastinator. (It's fully lined and fits more like a coat. I'd say it's somewhere between a coat and a jacket.)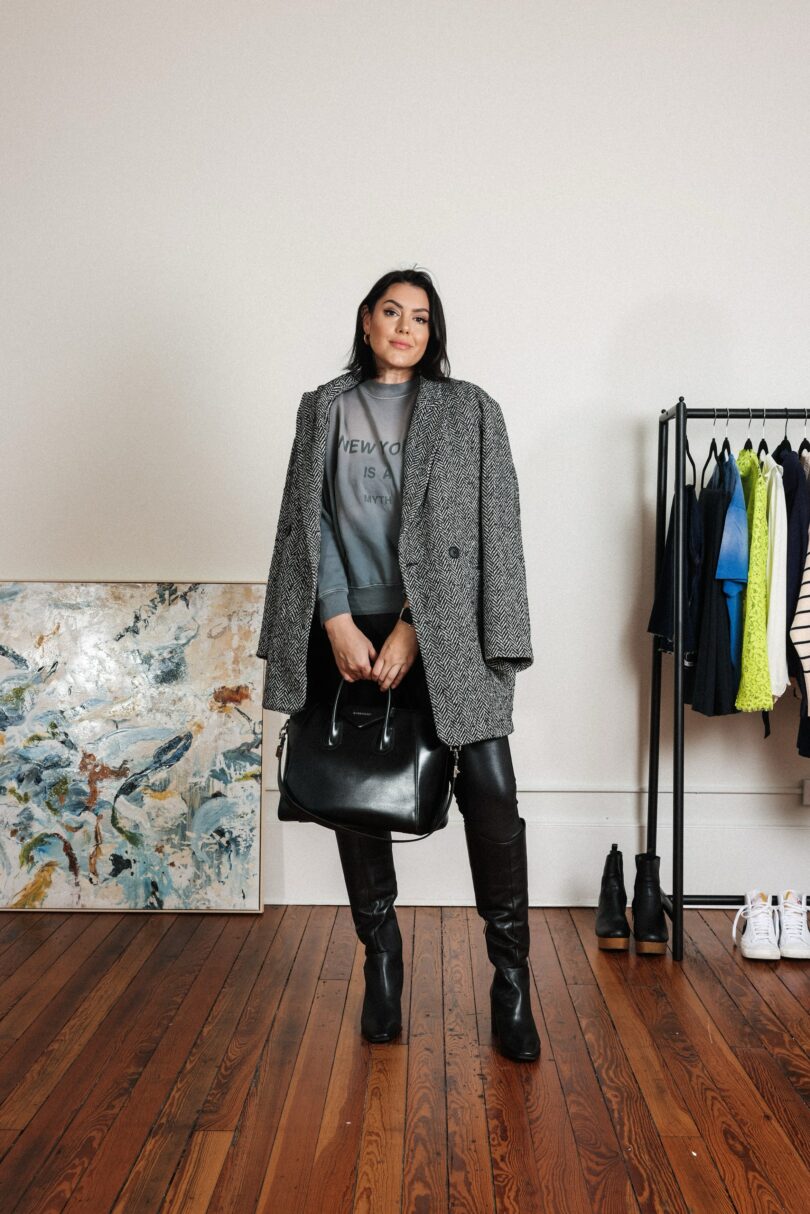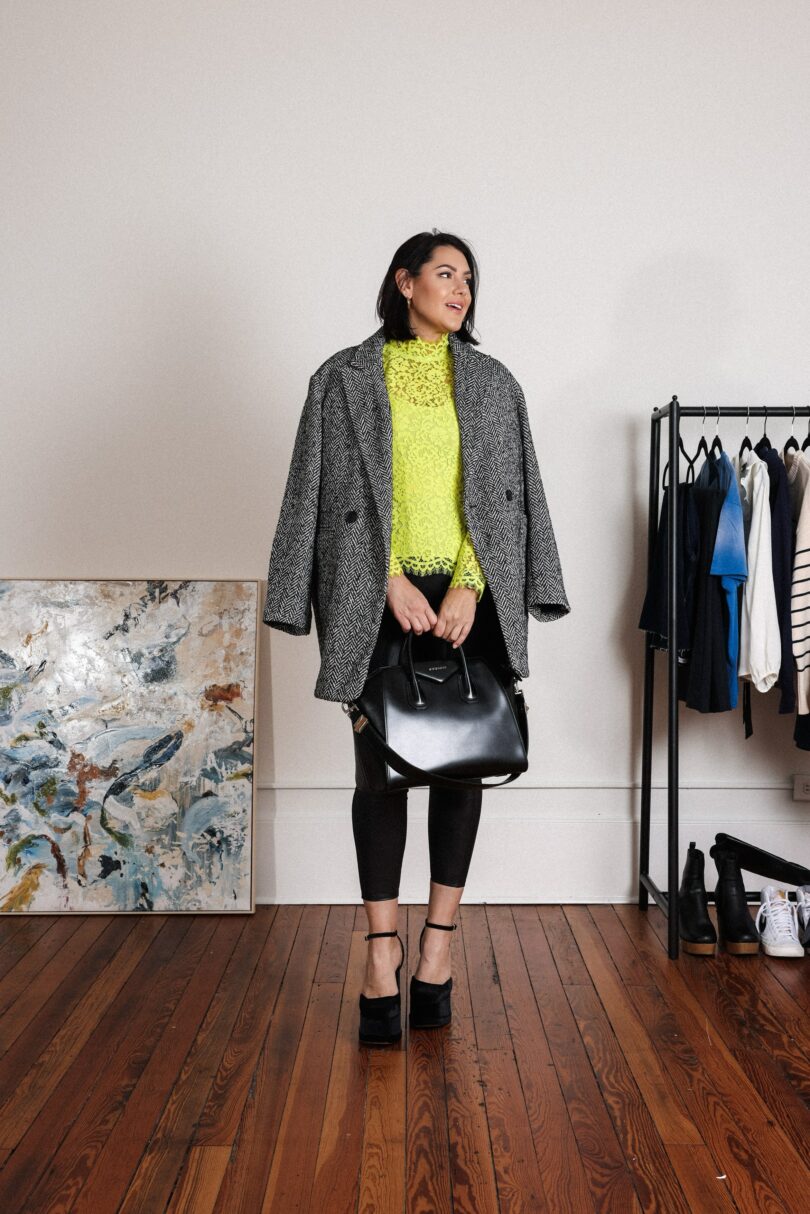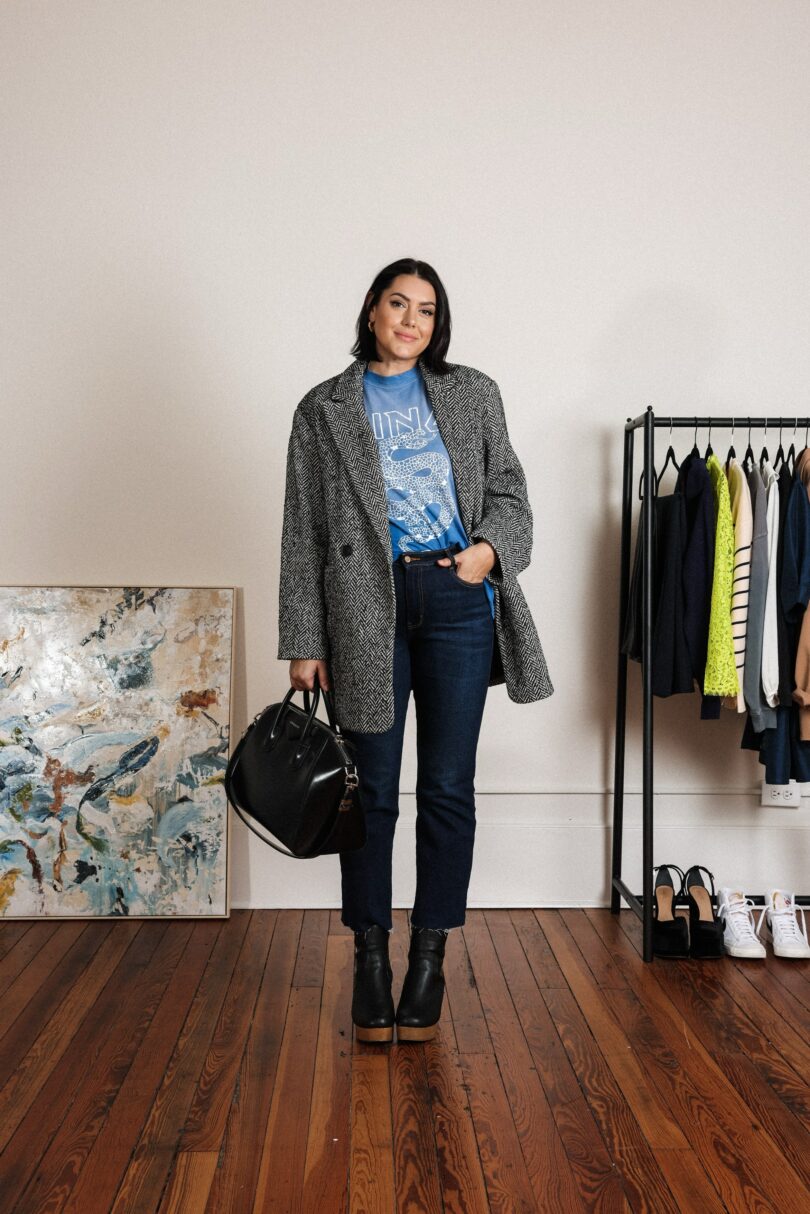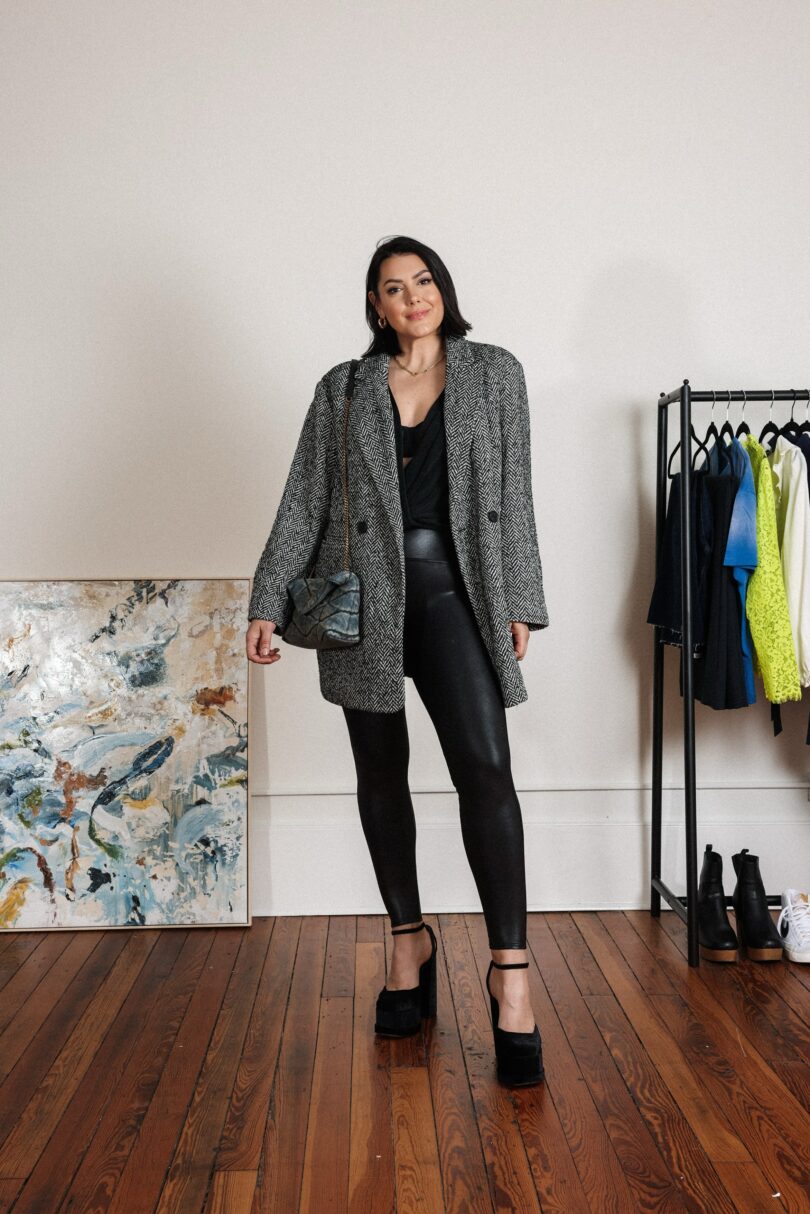 As I said, I just love this top. It was a choice between black and this citrine color and I took a chance on the bold. Let me tell you, that chance paid off. Imagine this at holiday parties, you'd be the talk of the town (in a good way.) Also it does come with a matching camisole underneath, I just wanted to give it a bit of risqué with my black bra showing underneath. Find this top here.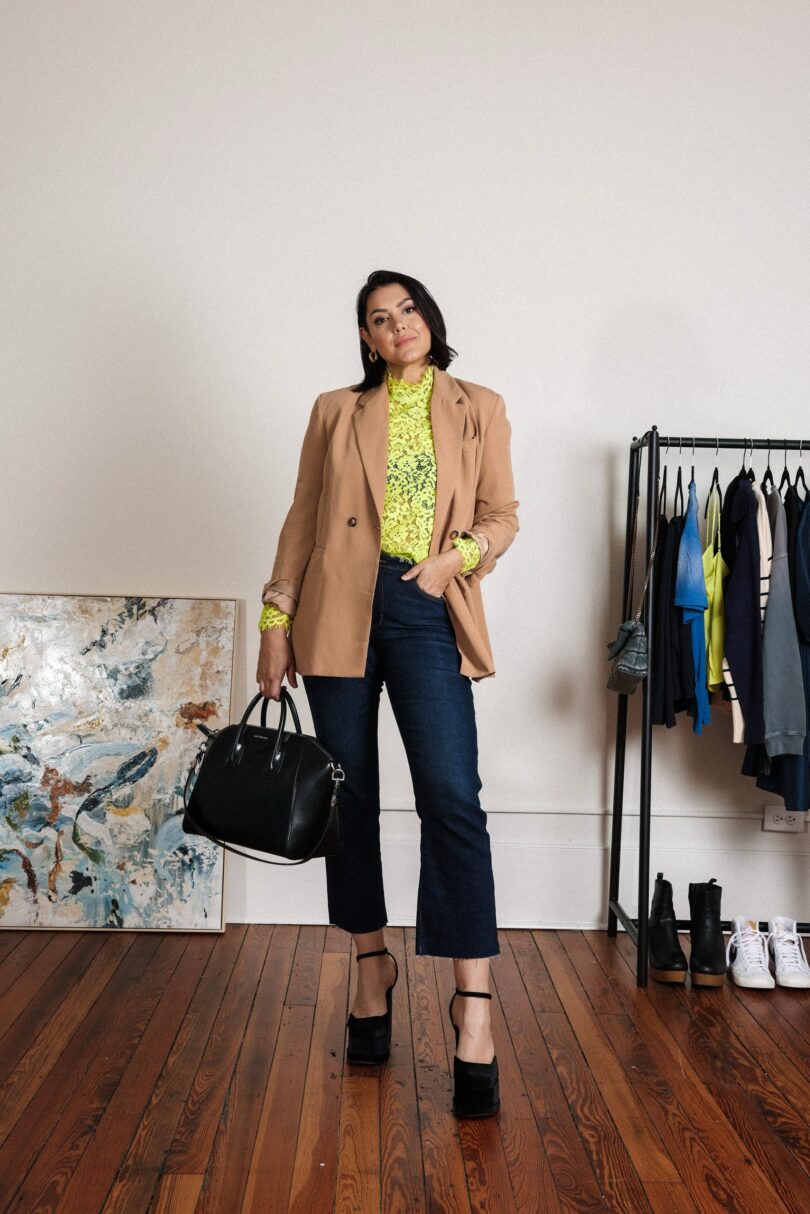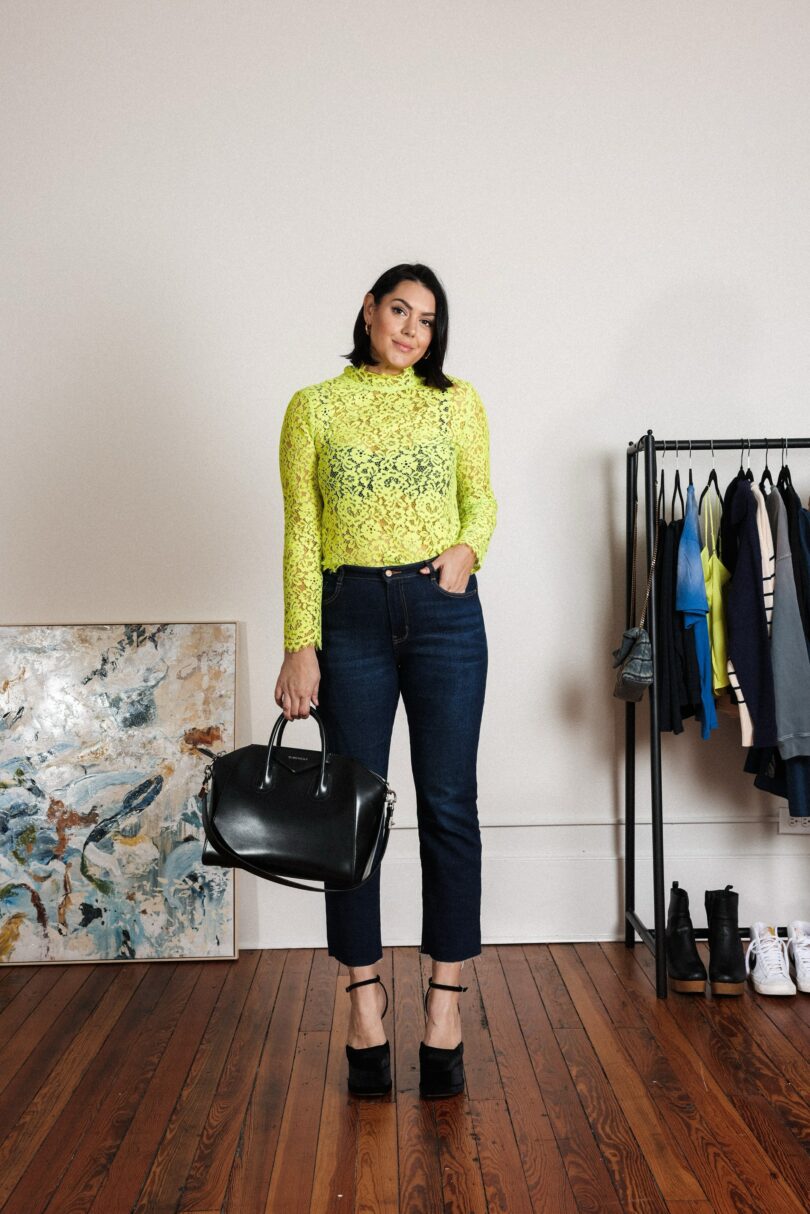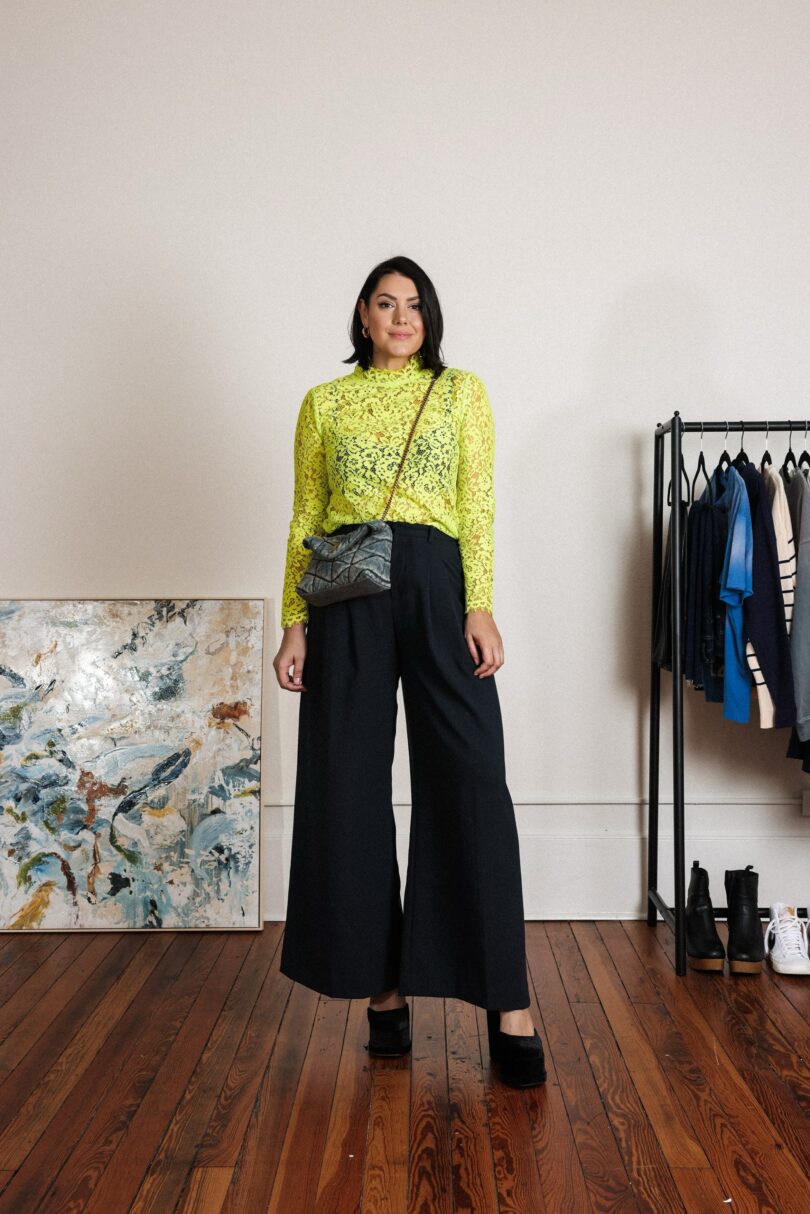 What is a capsule without a good pair of leggings? Not a capsule, in my opinion. I love this pair and will always reach for it. The skinny leg is NOT dead, my friends. I'll say that forever. It's a classic look and this pair is slowly creeping it's way up the classic's chart. I size up in Spanx leggings for comfort, but overall I'd say true to size. I'm in the large. Find them here.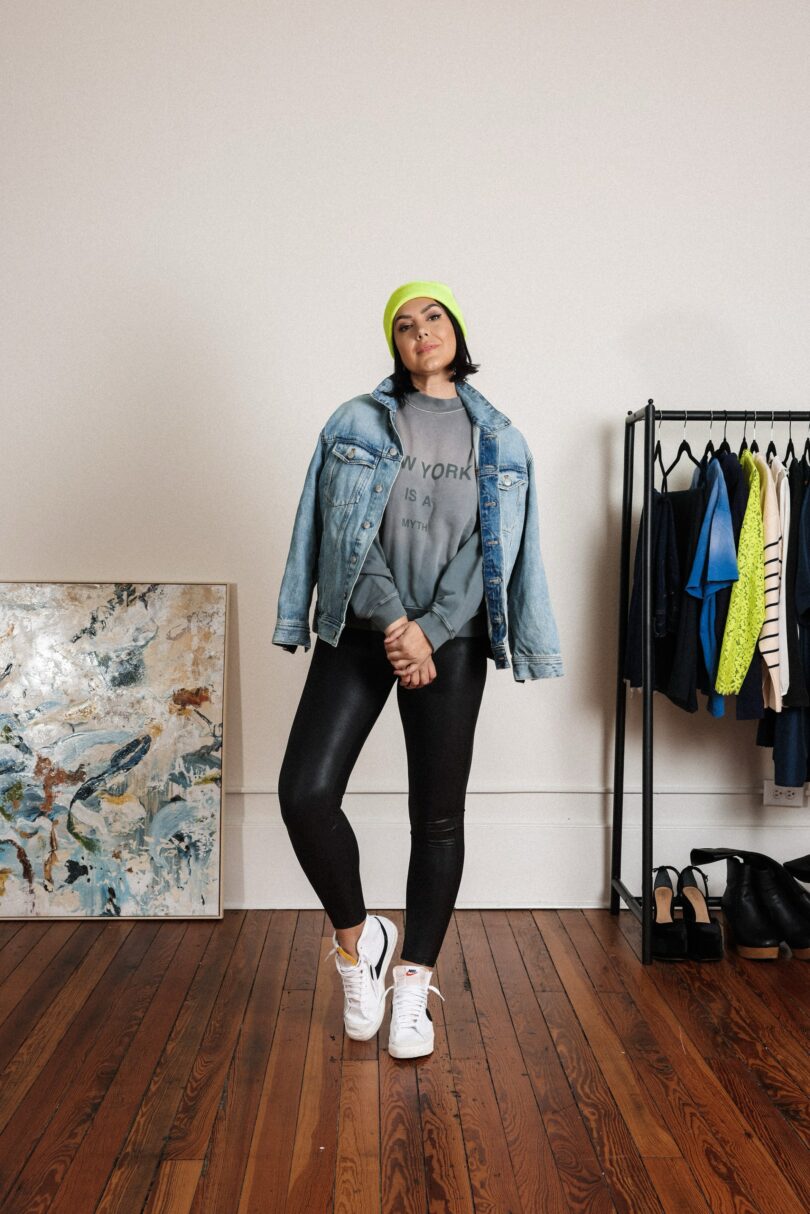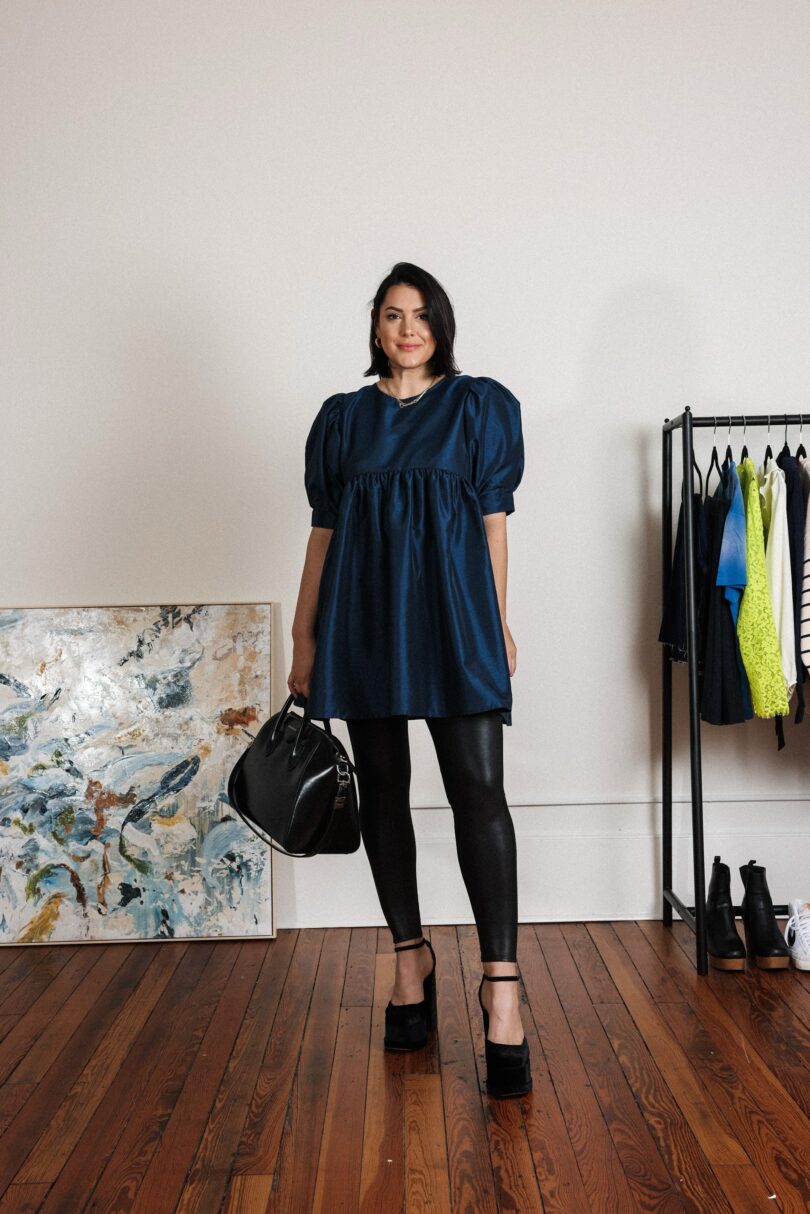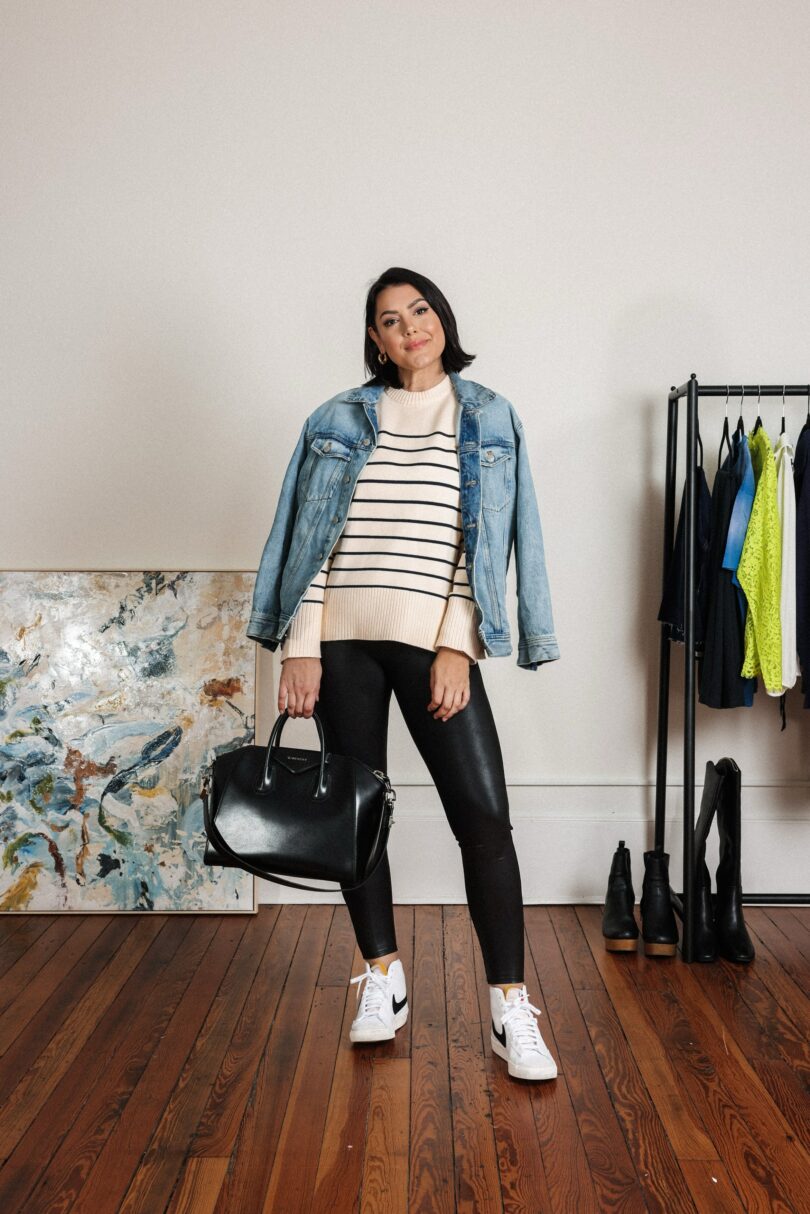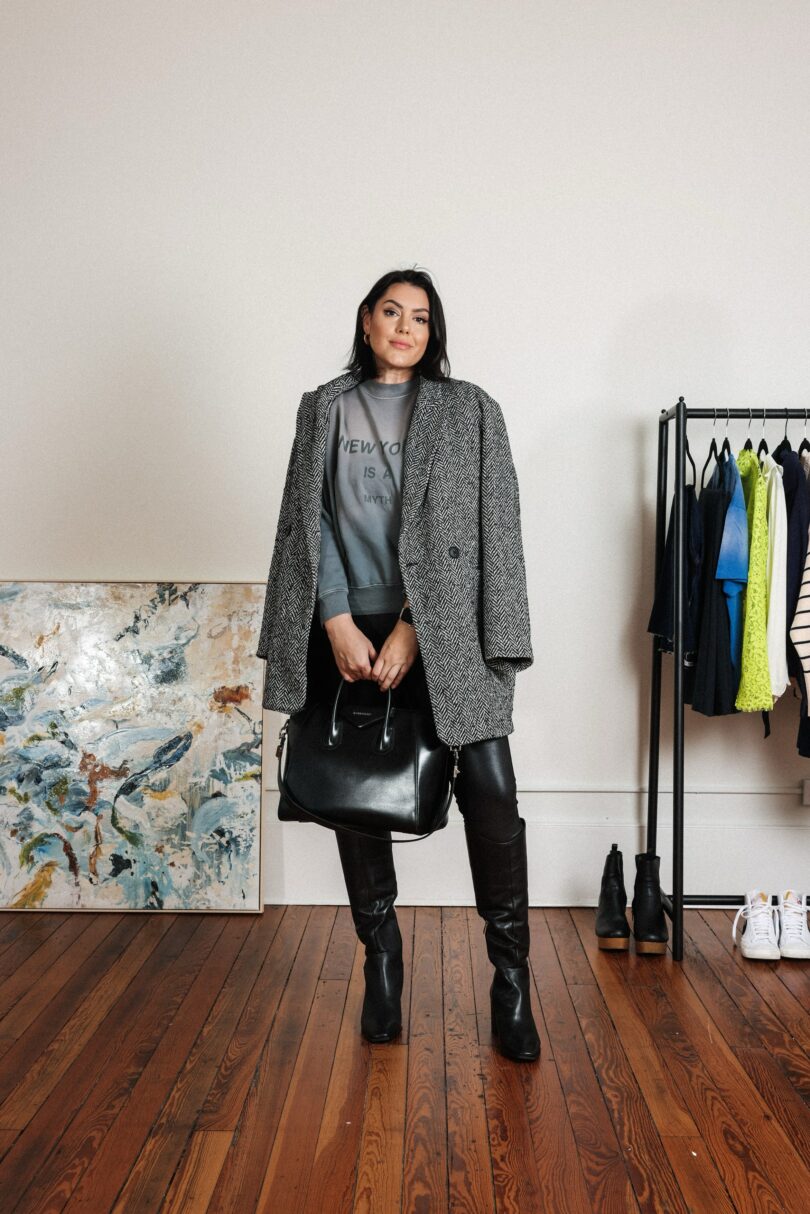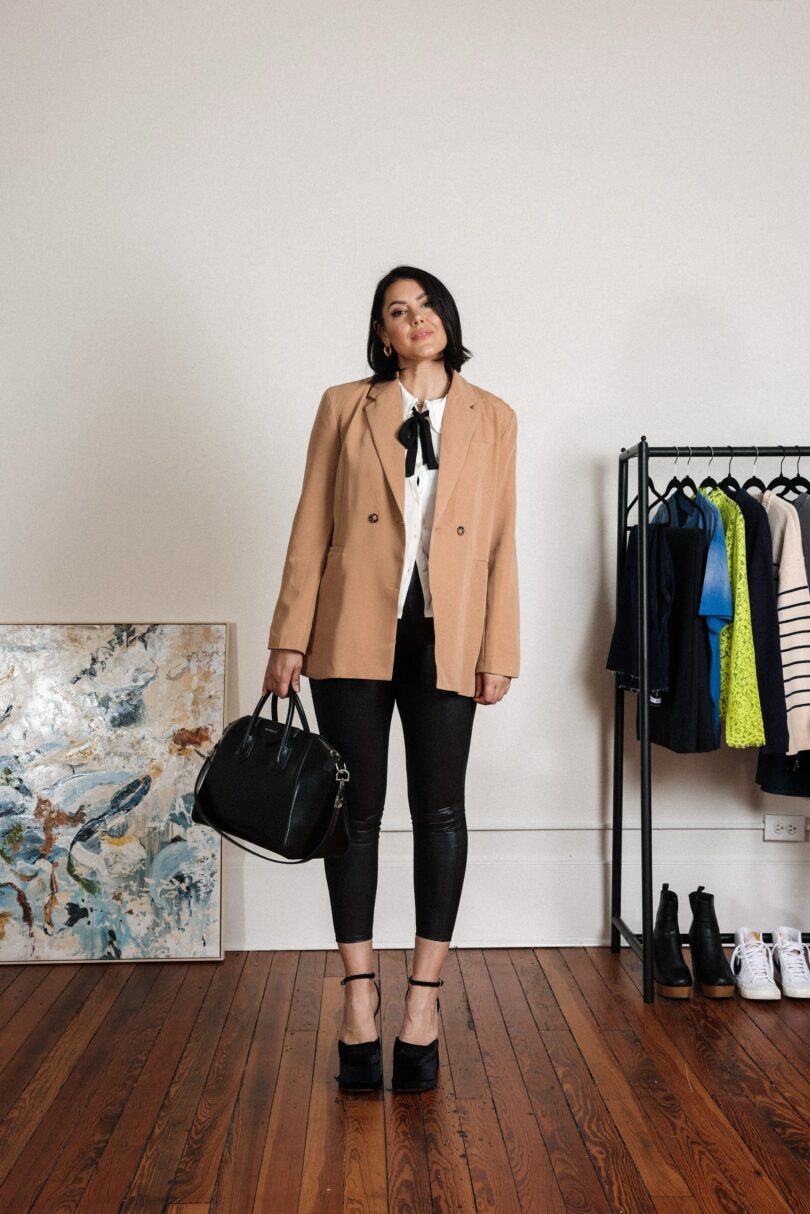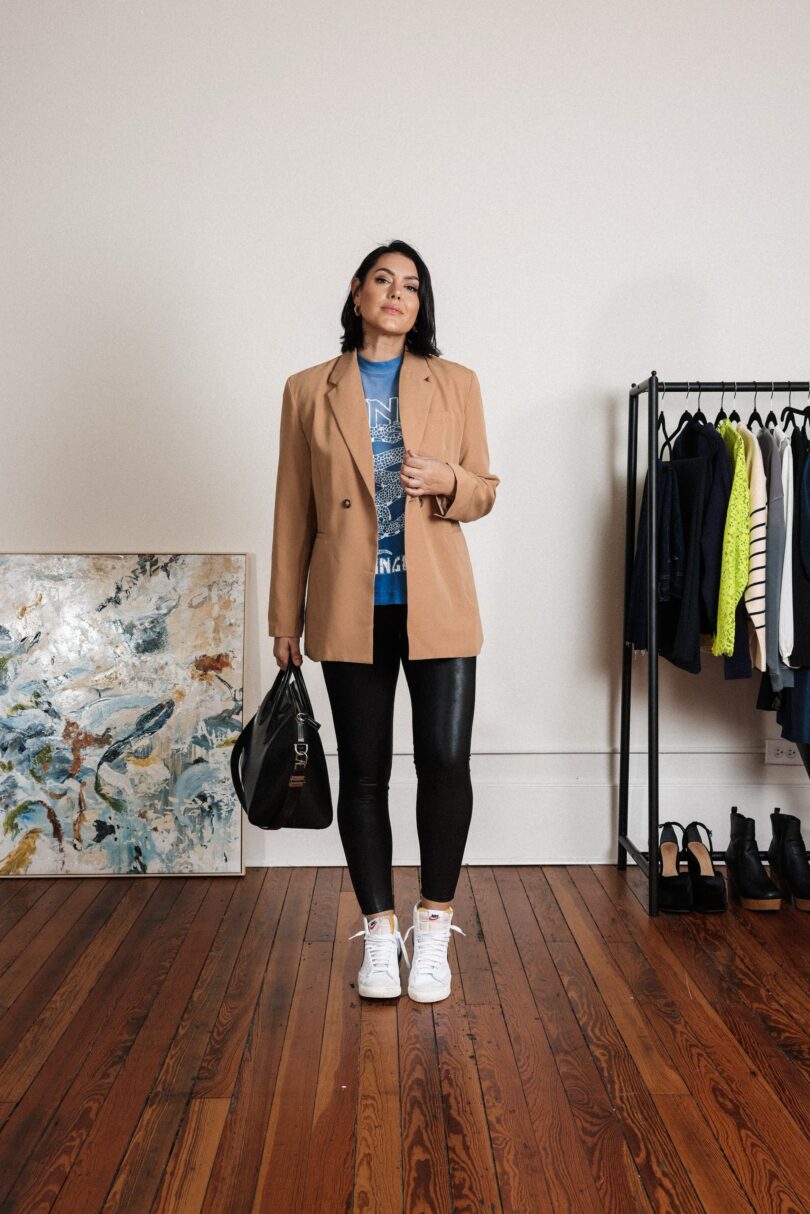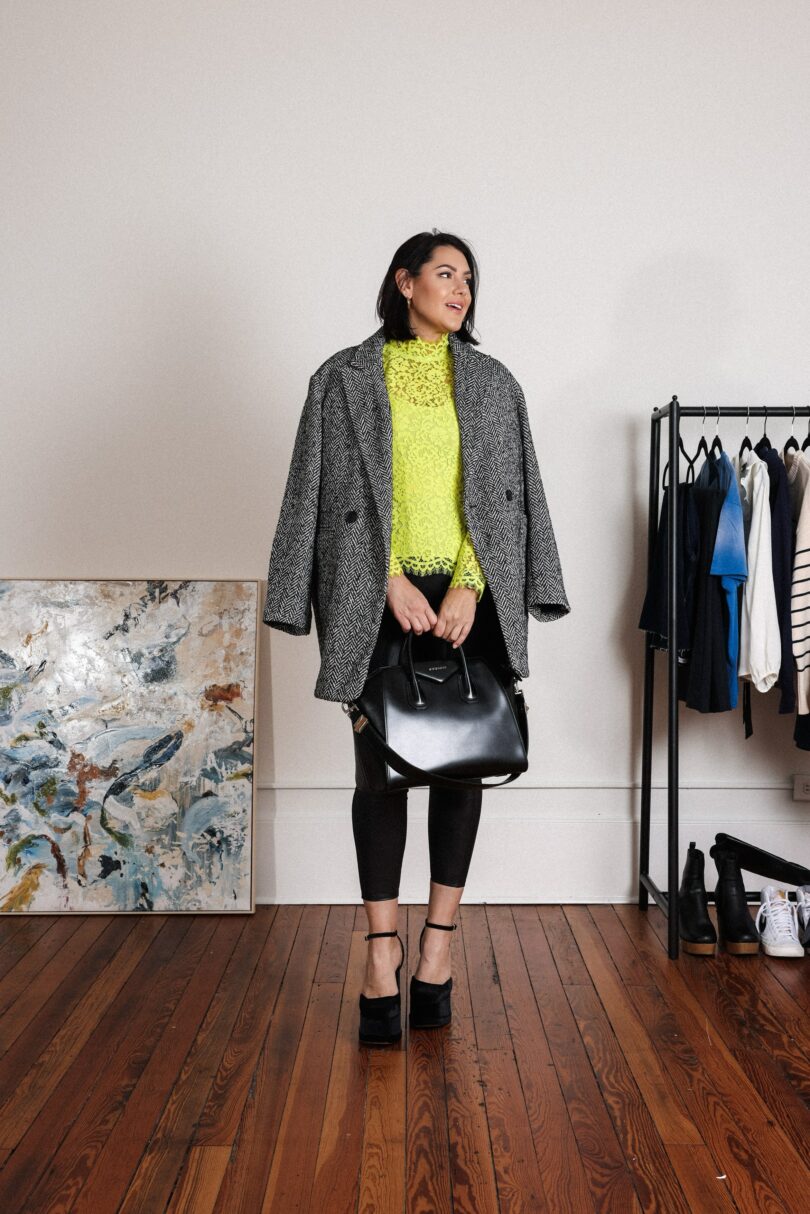 __________
Which look is your favorite? Did you have a favorite piece? Let me know! I love hearing feedback for my future capsules.
_____________
Need more inspo? Check out my other capsules here!
Fall Capsules:
November 2021
October 2021
September 2021