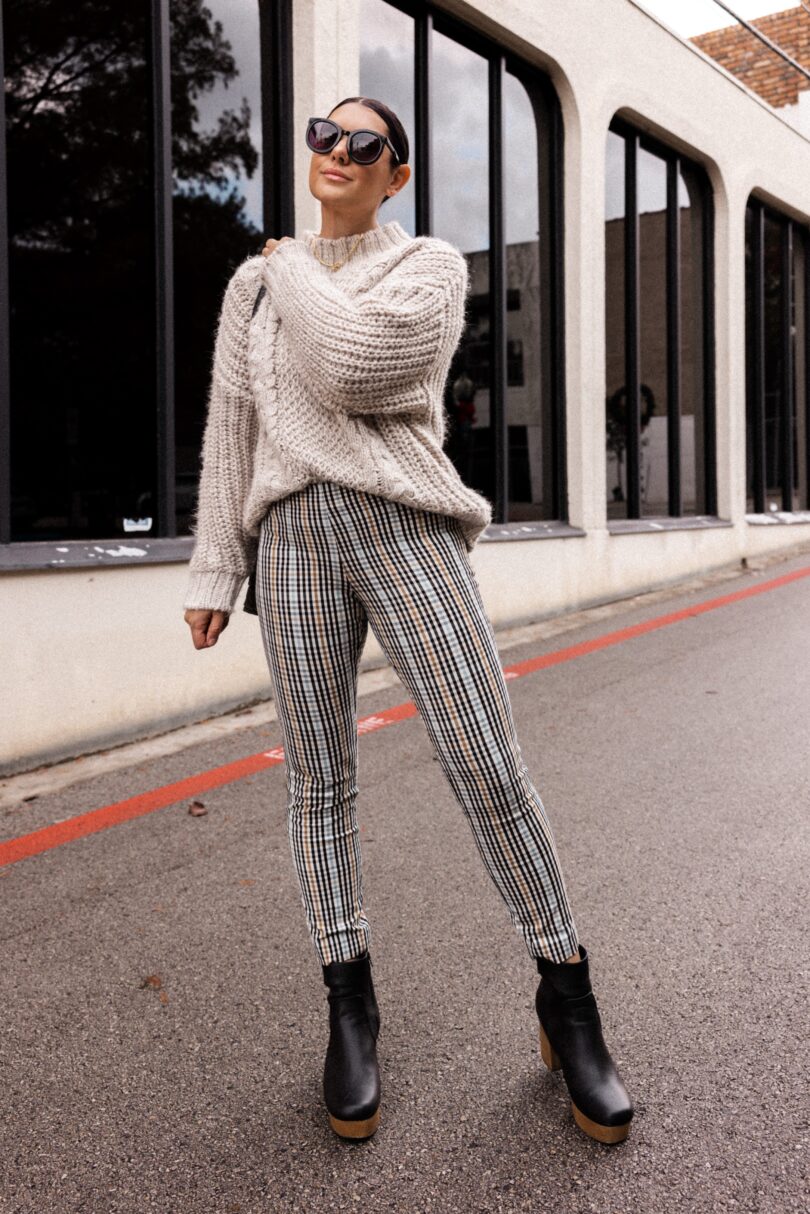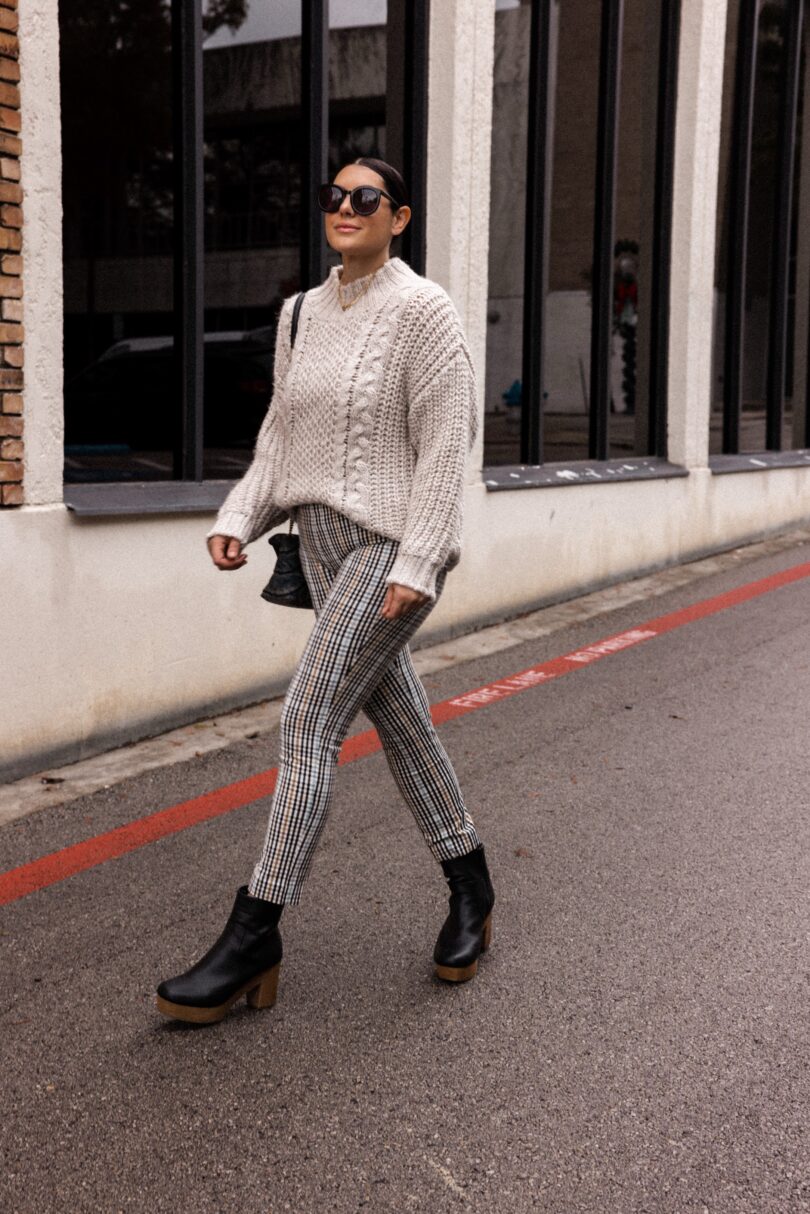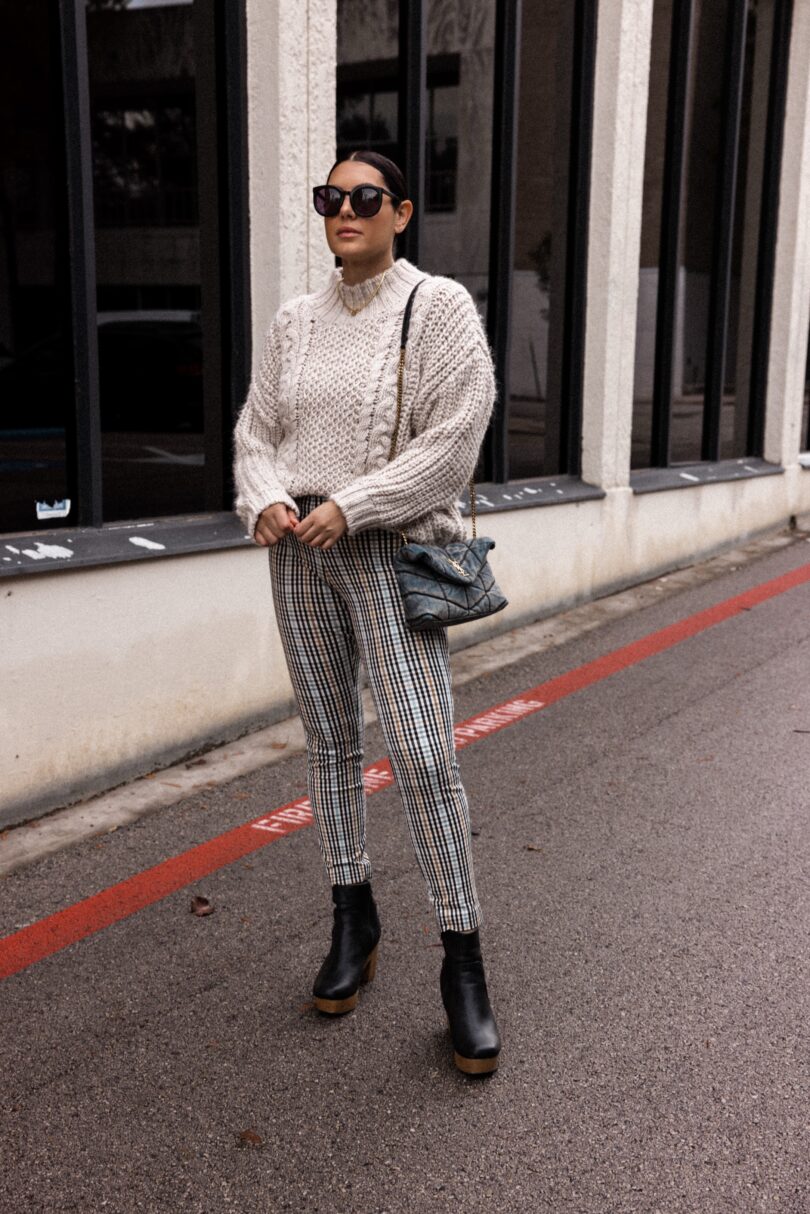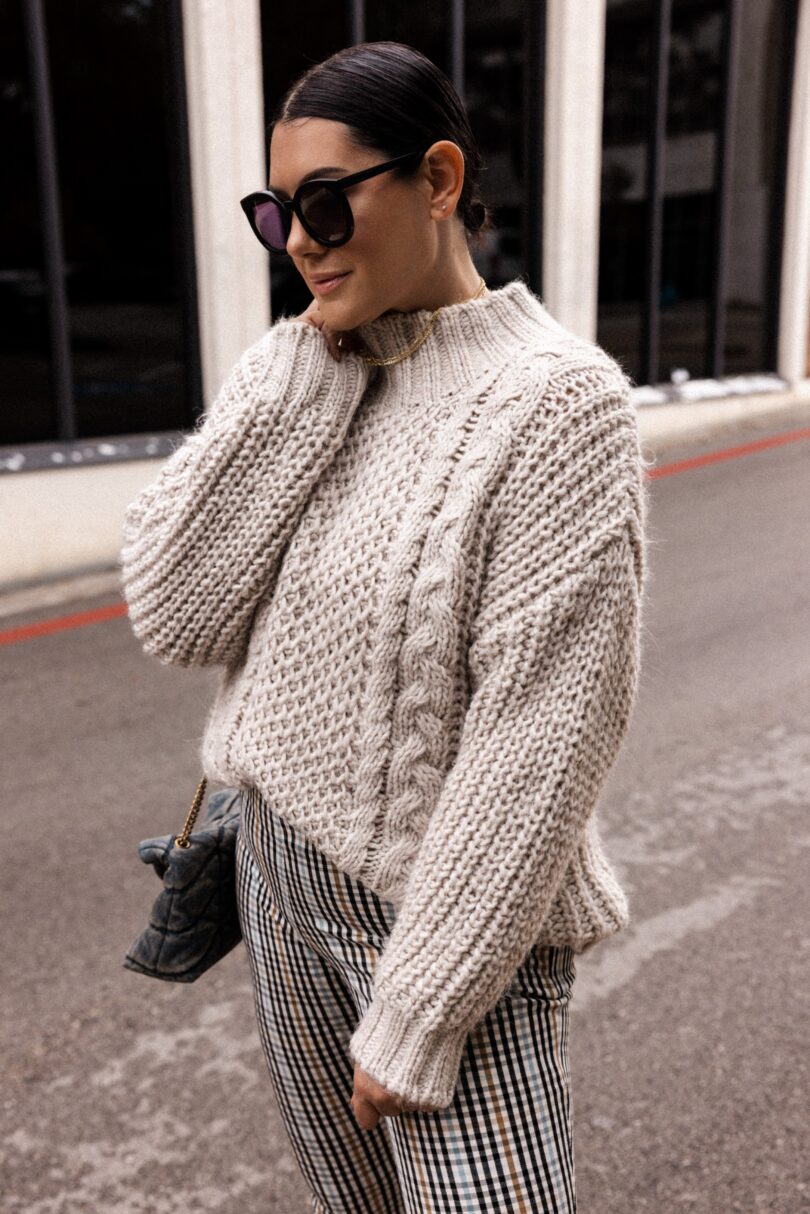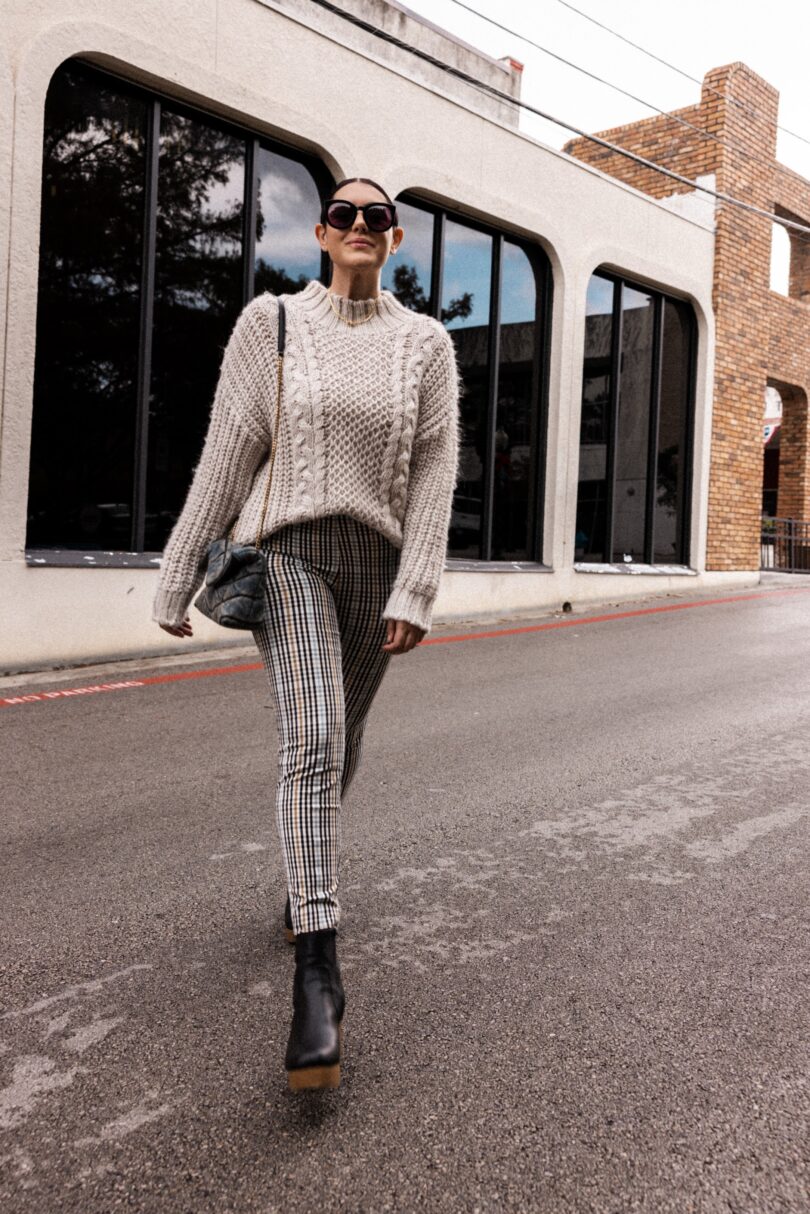 YA'LL. You know I preserve my capital letters for the most sacred of things on here right? I really try to limit myself because not everything can be dialed up to an 11. But this sweater? IT'S AN 11, BABY. If I told you it was Free People, you'd believe me huh?? But it's not — oh no, this is Target and somehow it's still in stock…for now. I'm telling you right now, other influencers are gonna hop on this sweater wagon so if you like it, get it. Not a command, just a very heavy handed suggestion. I sized up, you don't have to but ya know — I like the sweaters as loose as they come. Find it here!
Oh and by the way, the pants are Target, the boots are Target, the attitude is Target. They sell that now, did you hear? At participating locations. If your Target has a Starbucks AND the carts with the cupholders, then they sell attitude there as well. It's cheaper than you'd think. Fit is smug.
Speaking of snug fits, these gorgeous plaid pants run small in my humble but loud opinion. They run small where I run bigger, right at my hips and waist. So if you too find things fit tighter around your midsection, go up a size. Not imperative as they are v v stretchy but it does help. Find them here!