I am so so so excited to be partnering with Free People this month!  I've always loved Free People so this is a dream come true. Thank you for supporting the brands that support this blog!
***
It's hard to believe that we are already in holiday mode, but November is here, my friends. And I for one am always late to the holiday outfits game. I know — as a fashion influencer this is incredibly ironic. But this year I am ready for all of the holiday part invitations. Plus my holiday inspired outfits are perfect for everyday too, so if it's just a regular November Wednesday you can still polish up real nice. My three favorite looks from Free People are below!
Velvet Crush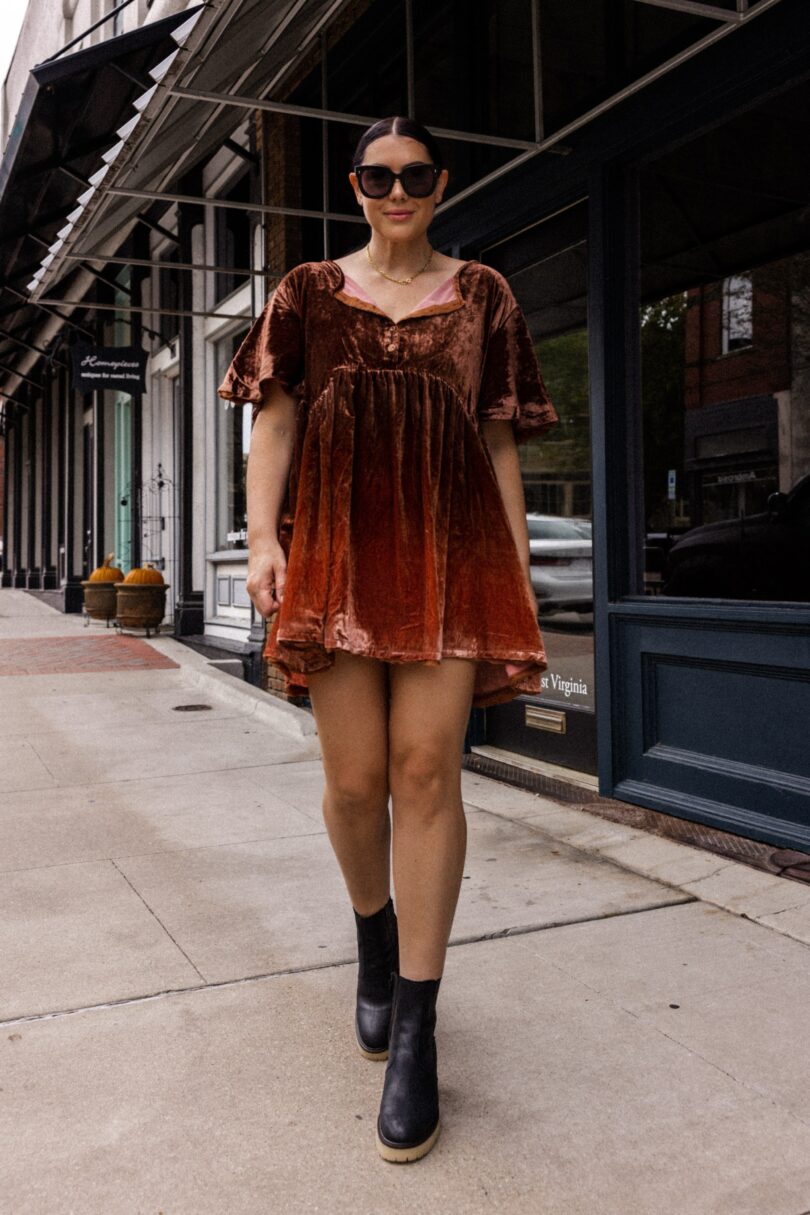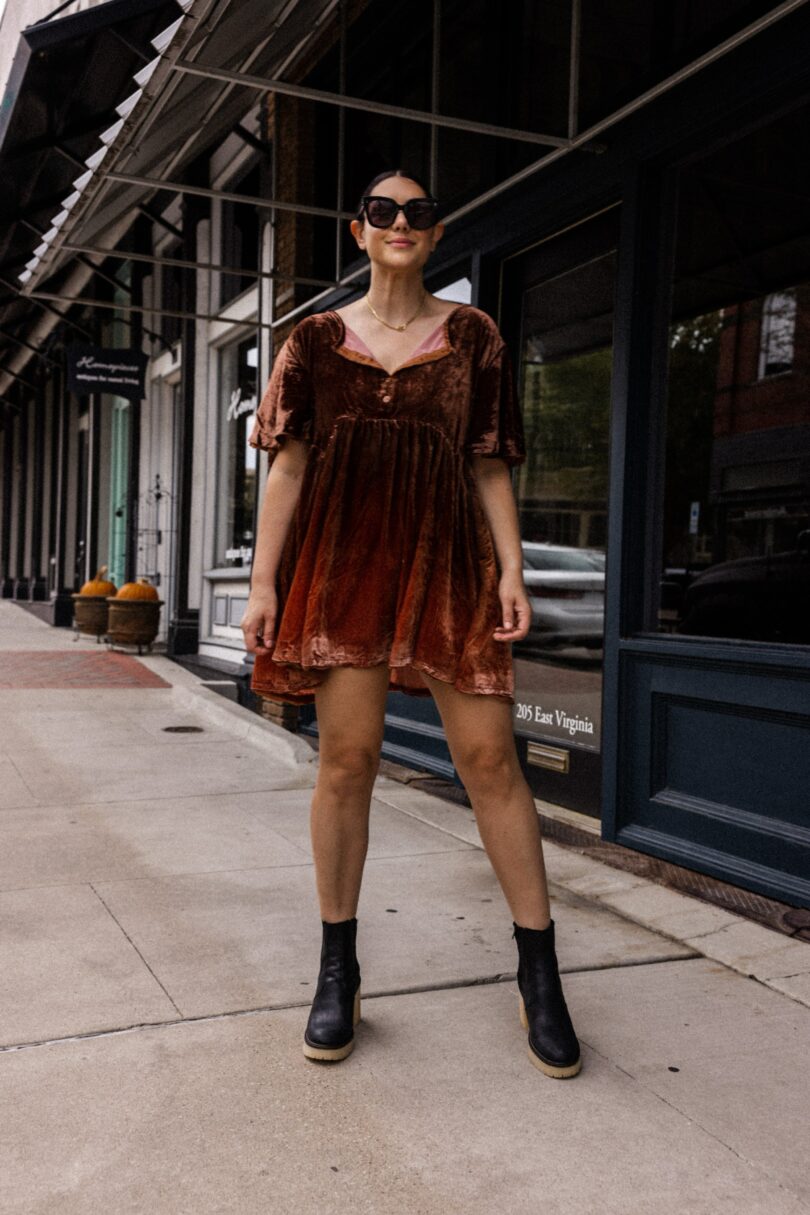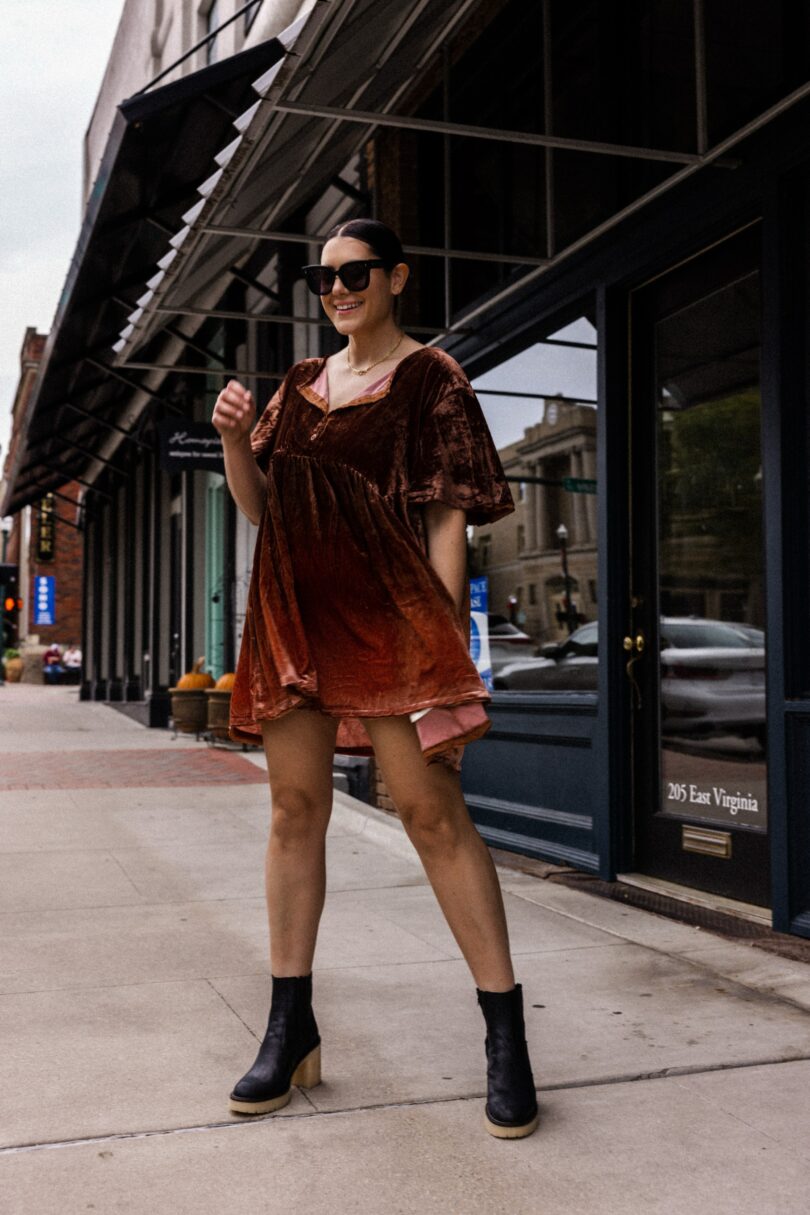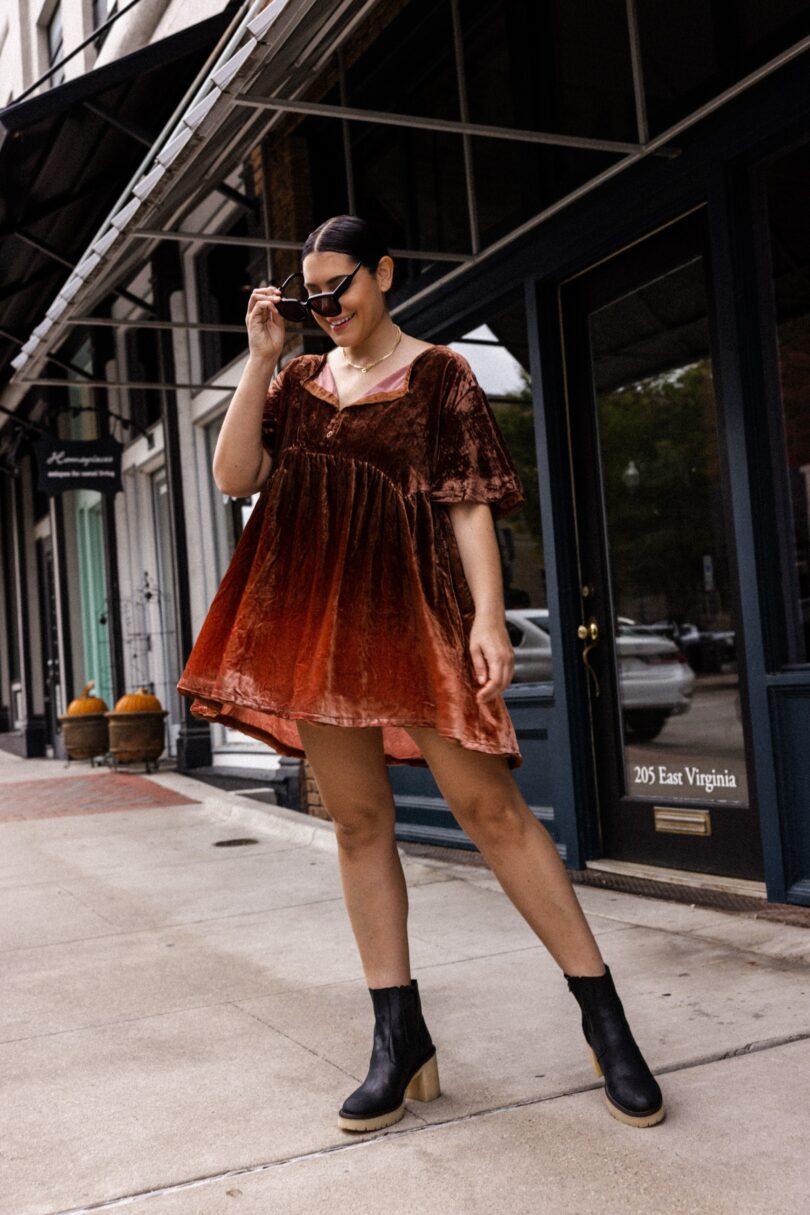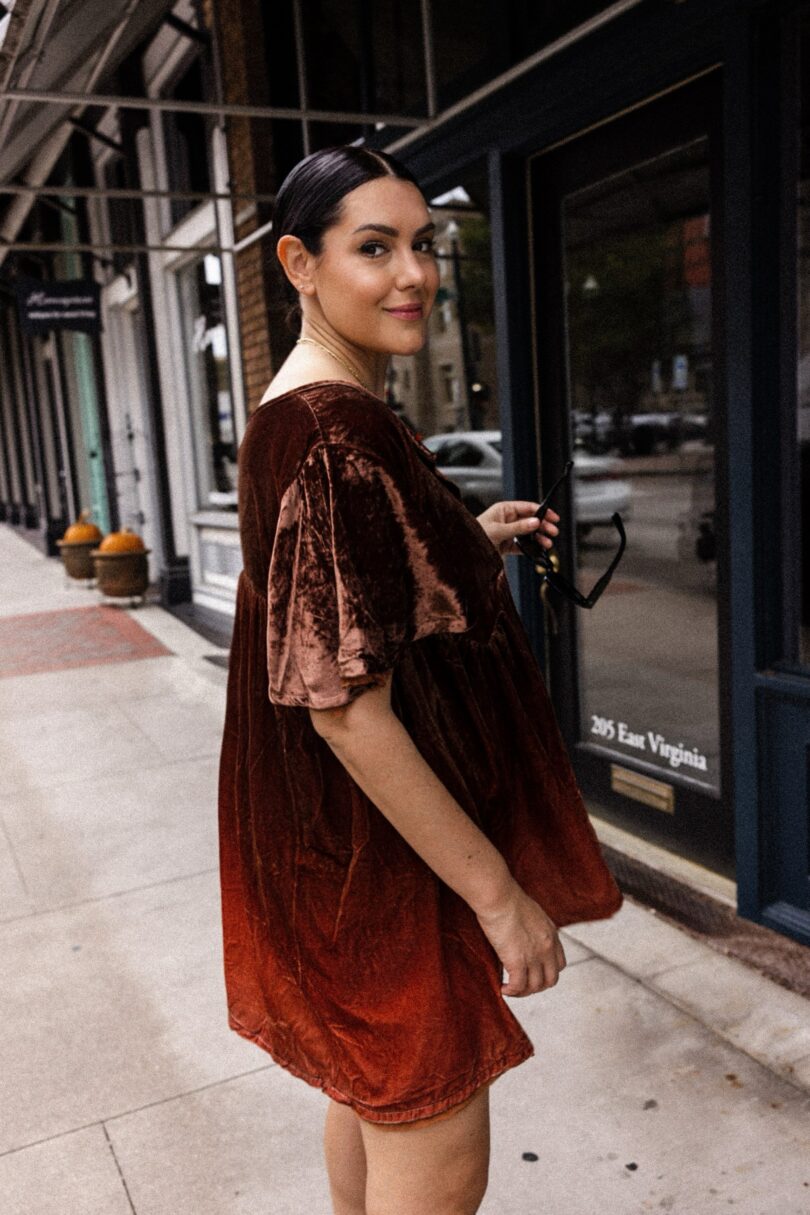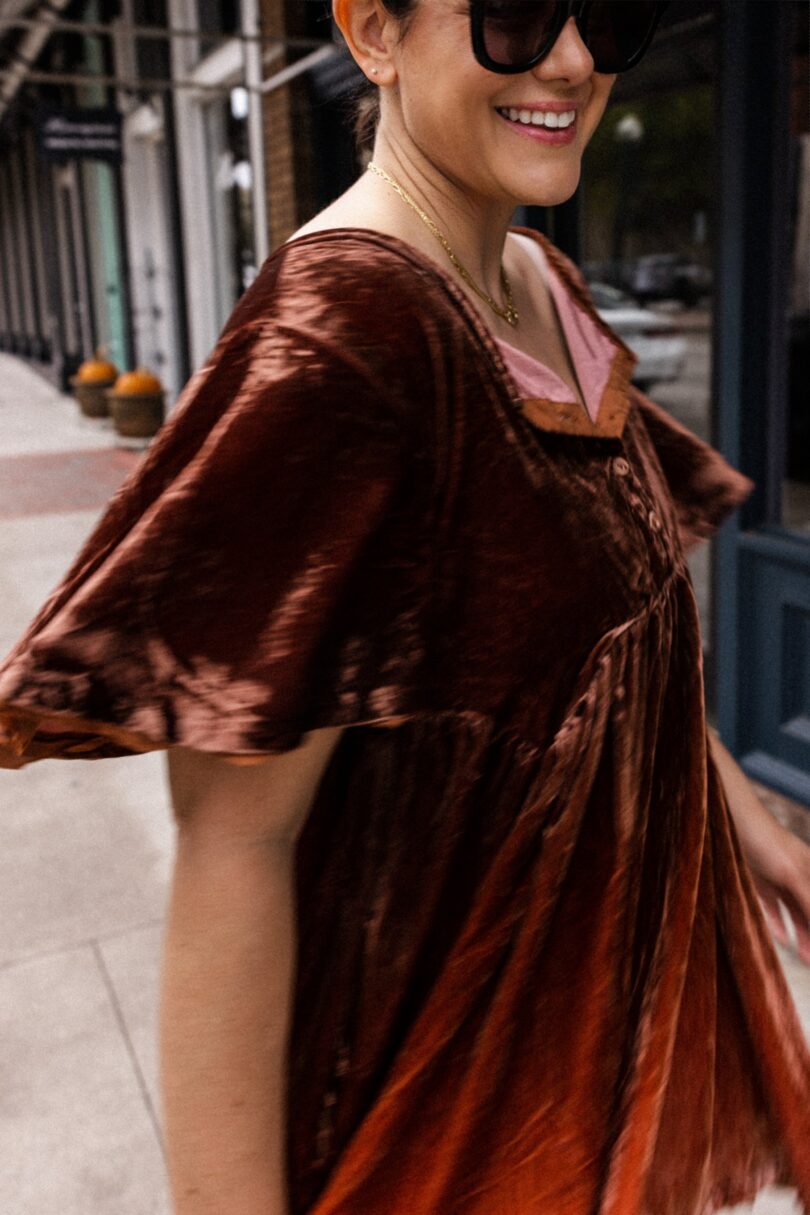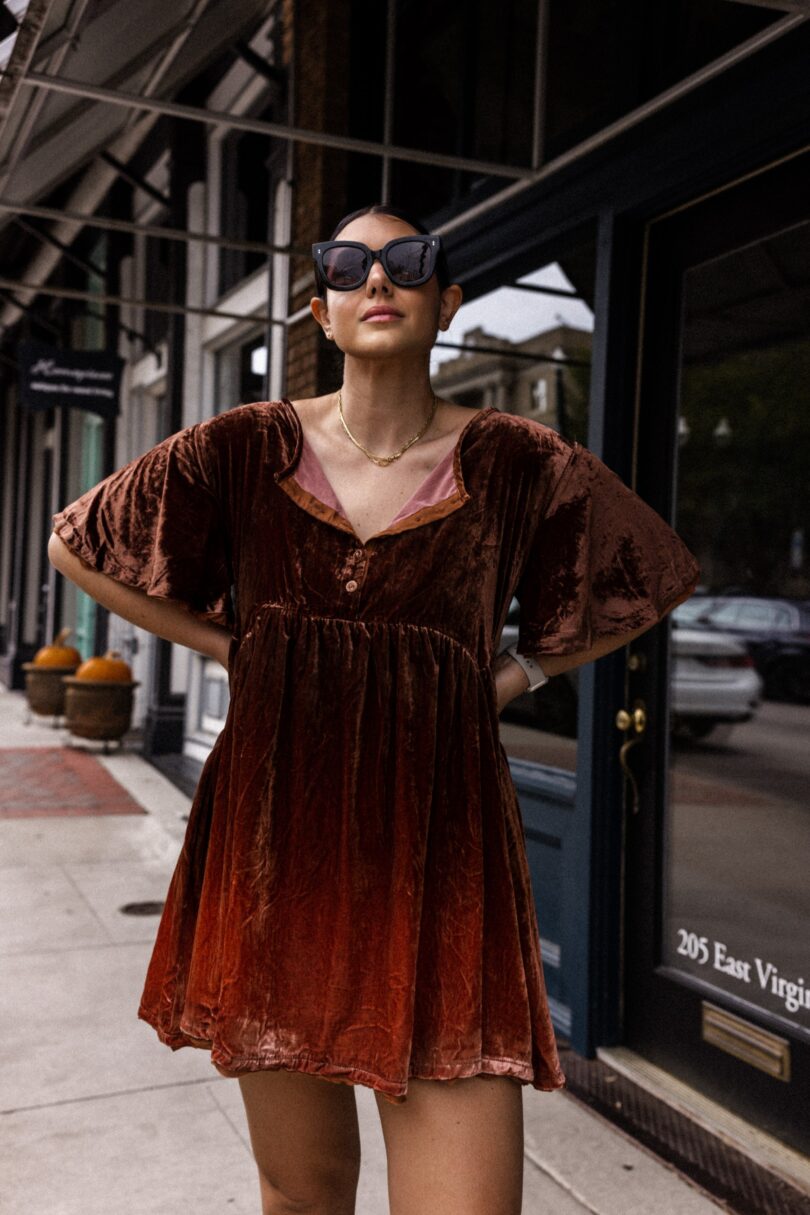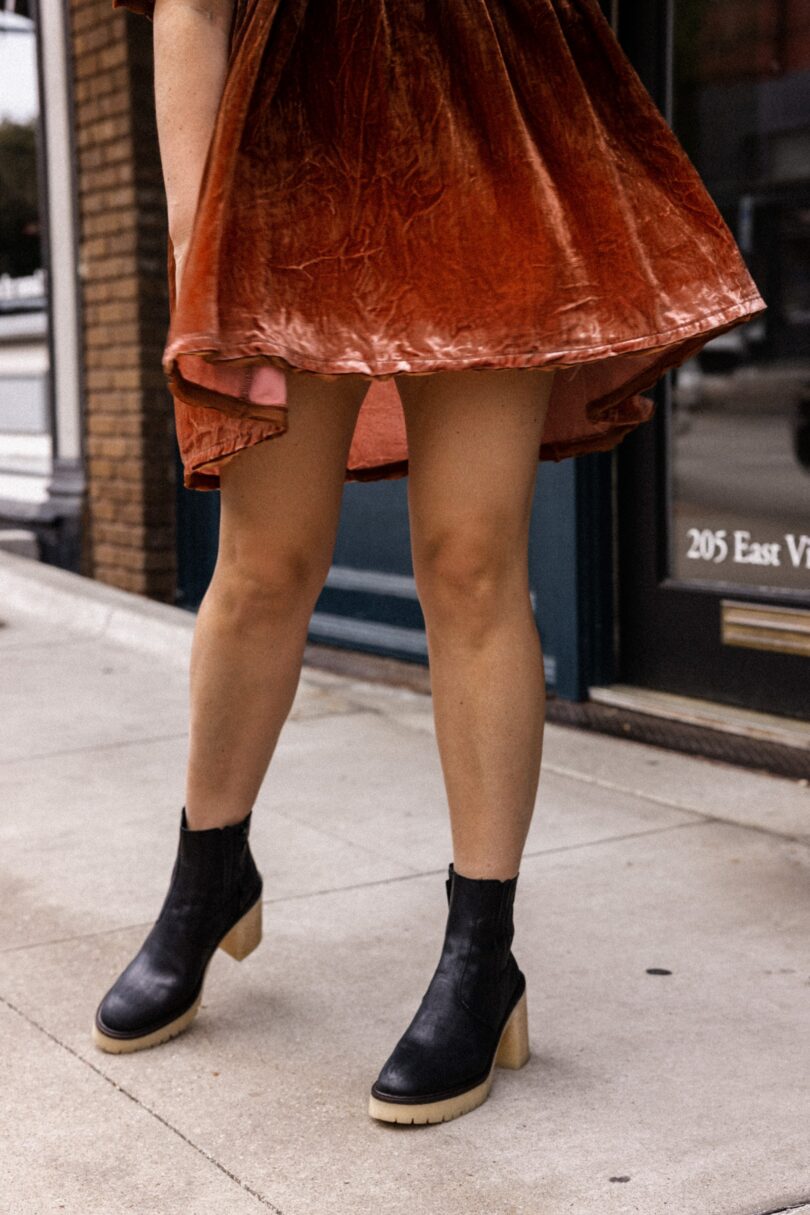 Oh my god, the 90s are alive with the crushed velvet and I am reliving the dream. I love this Este mini dress — basically everything about it. The loose fit, the swing, the gorgeous color. Don't sleep on this dress — it's going fast!  It would look perfect with tights or leggings as well. Find it here. (I'm in the medium) Find it here in copper or black!
Everyday Sweater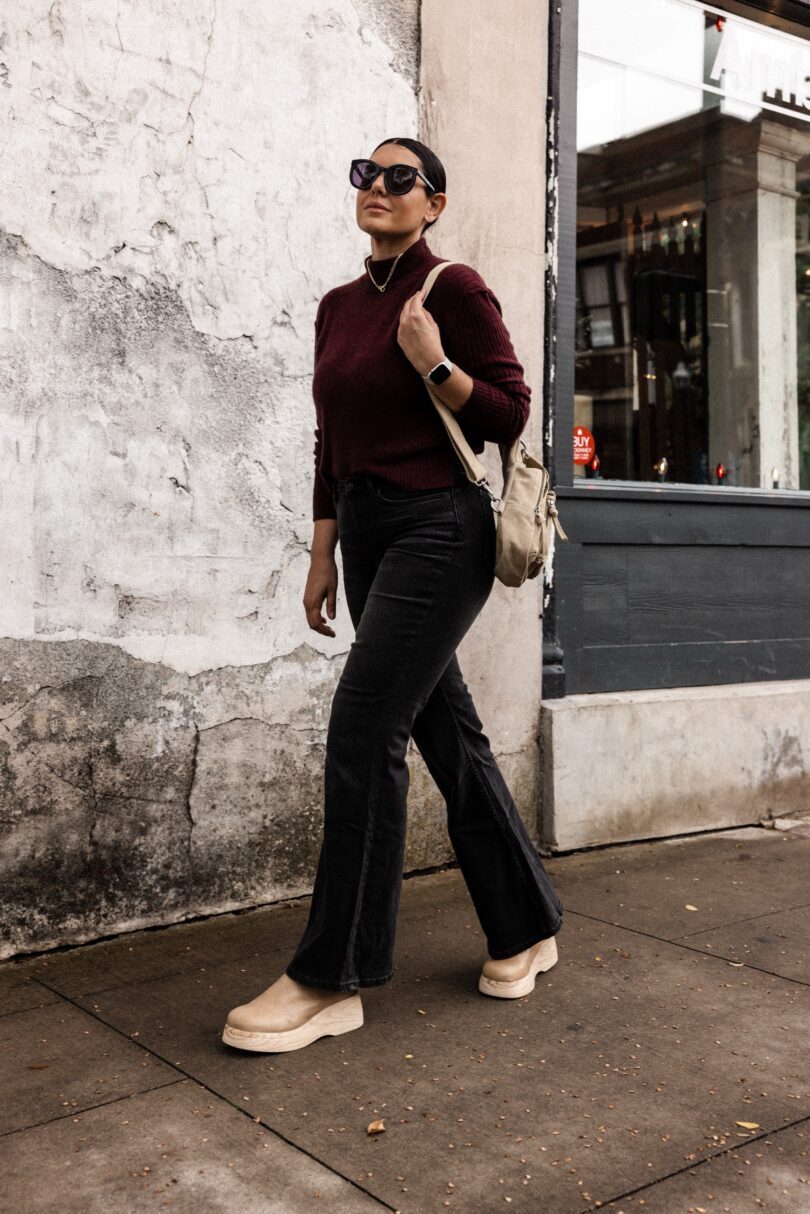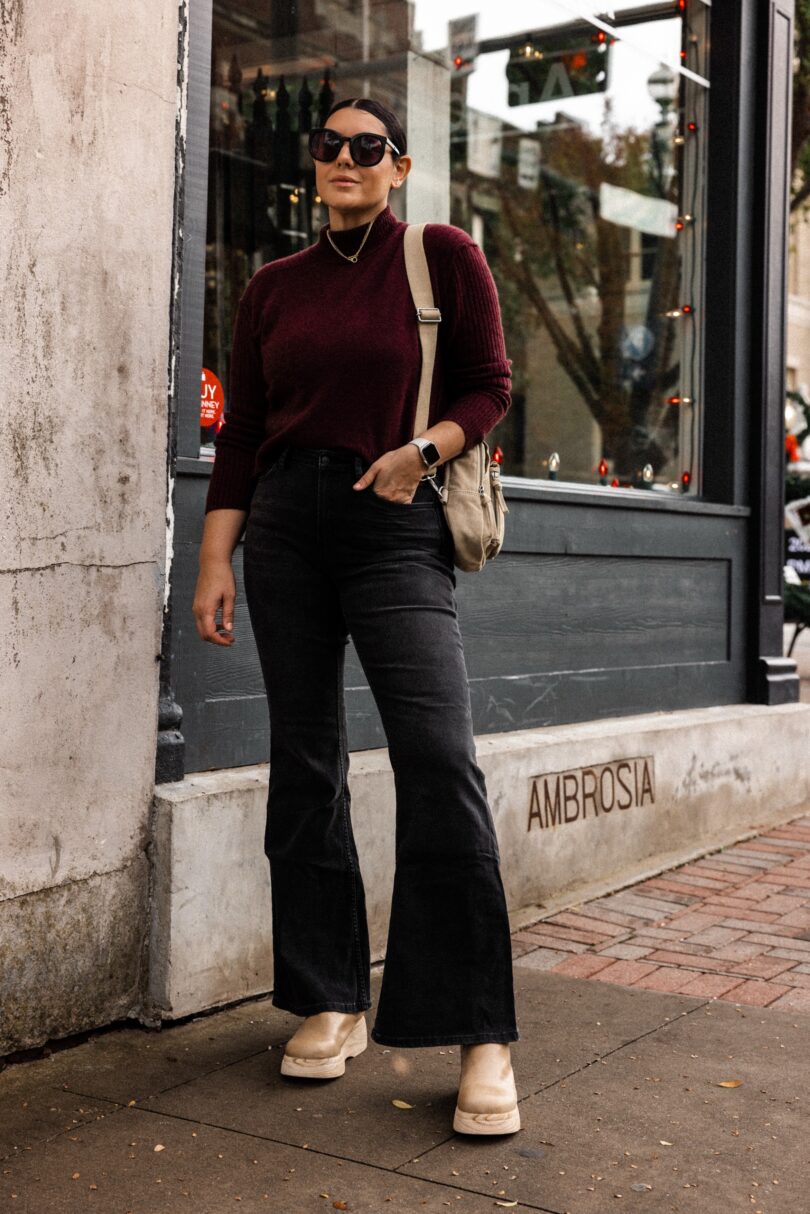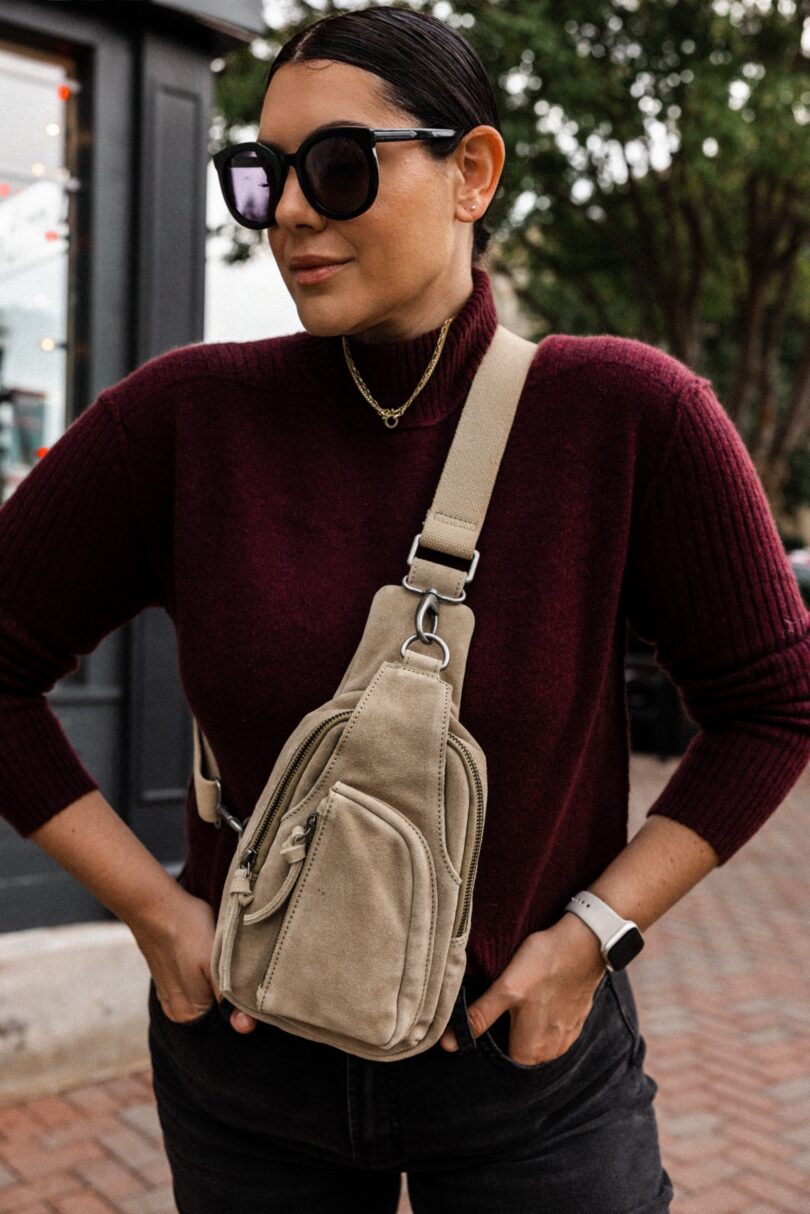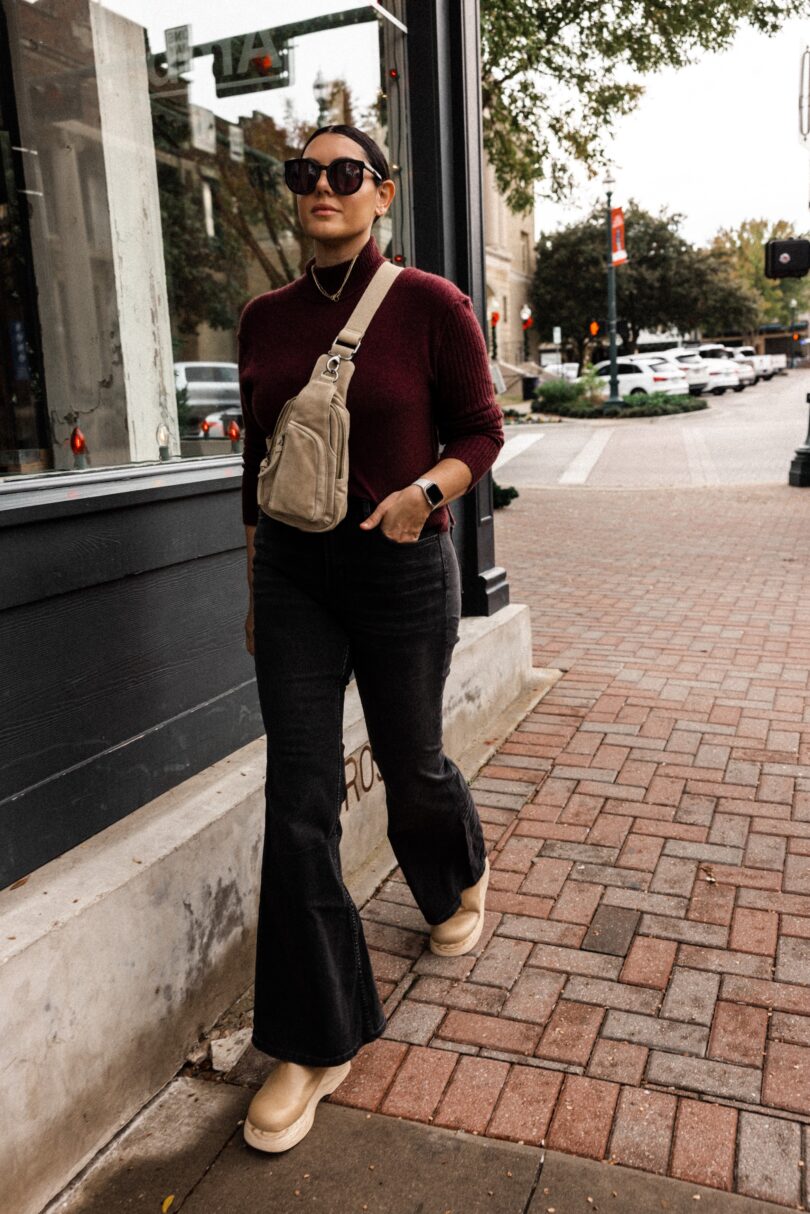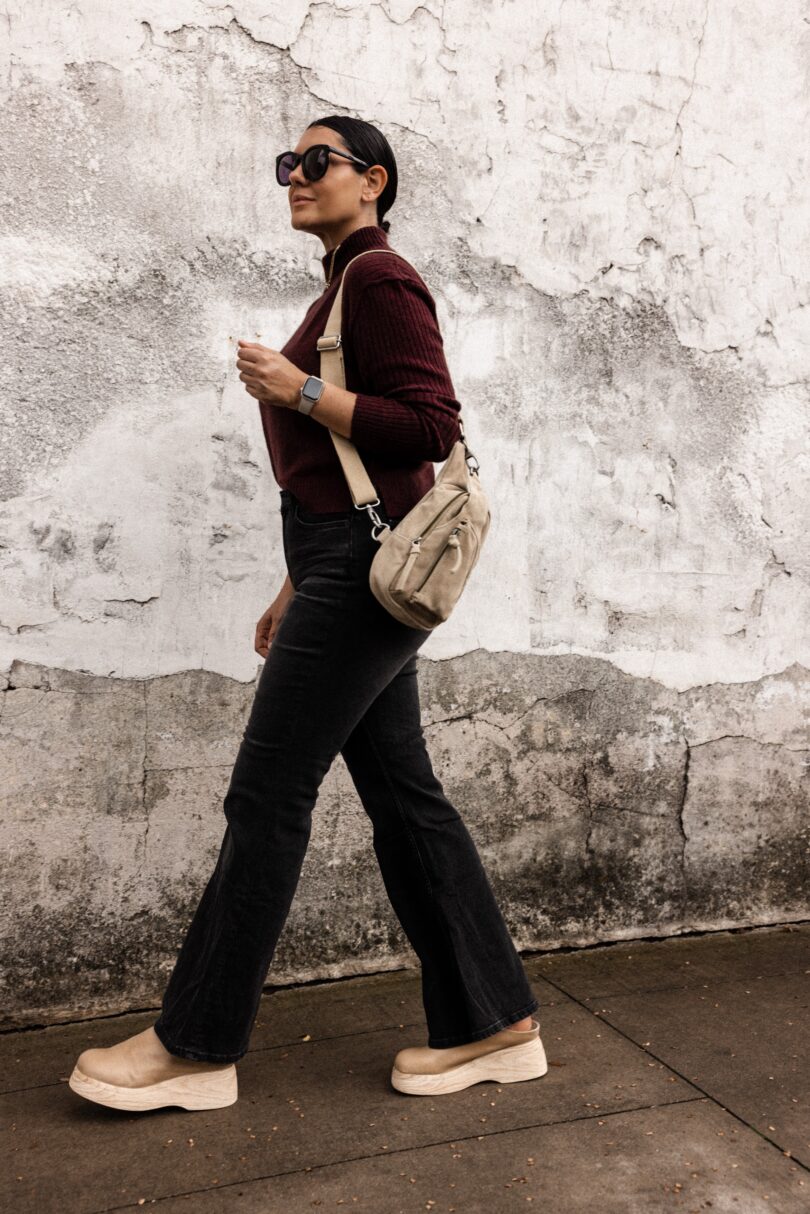 What is holiday dressing without a nice subtle nod to the holidays in form of the perfect sweater? This burgundy hued sweater is perfect for those who want to whisper 'holiday' politely with their outfits. Also it would look banging with a sequined skirt, just saying.
I am in the medium of this sweater — fit is spot on! Slightly cropped but perfect for high waist jeans. Oh and did I mention it's cashmere? The absolute luxury of it all. Find it here.
PS: this is my first time trying FP jeans and I am obsessed!! I'll do a full review soon, but these are stretchy and fit curves like a dream. Absolutely recommend and sad that I'm just now finding out about FP denim! Find this pair of flares here.
Oh and these clogs are like walking on the moon — I don't know how but they've made them so so comfy. If I didn't already own them I'd add them to my ever growing cart at Free People. I sized up one! Perfect for everyday — find them here. 
Holiday Maxi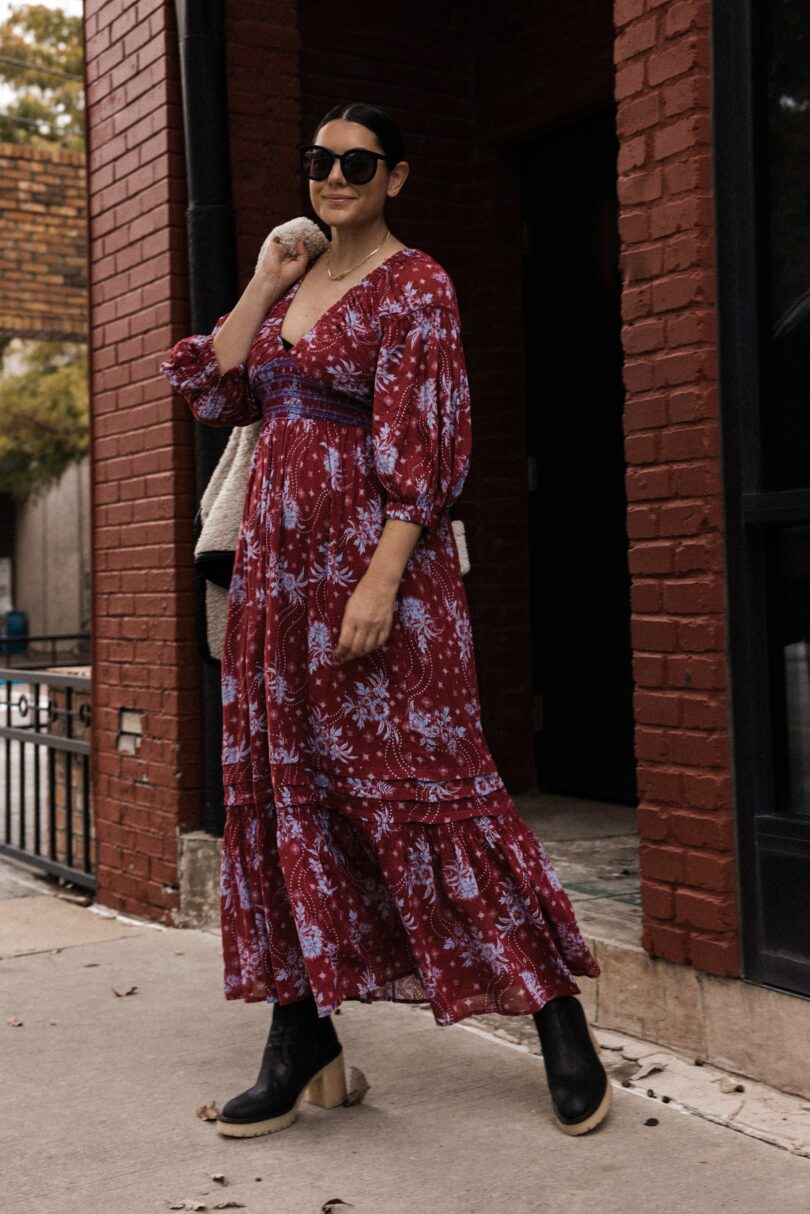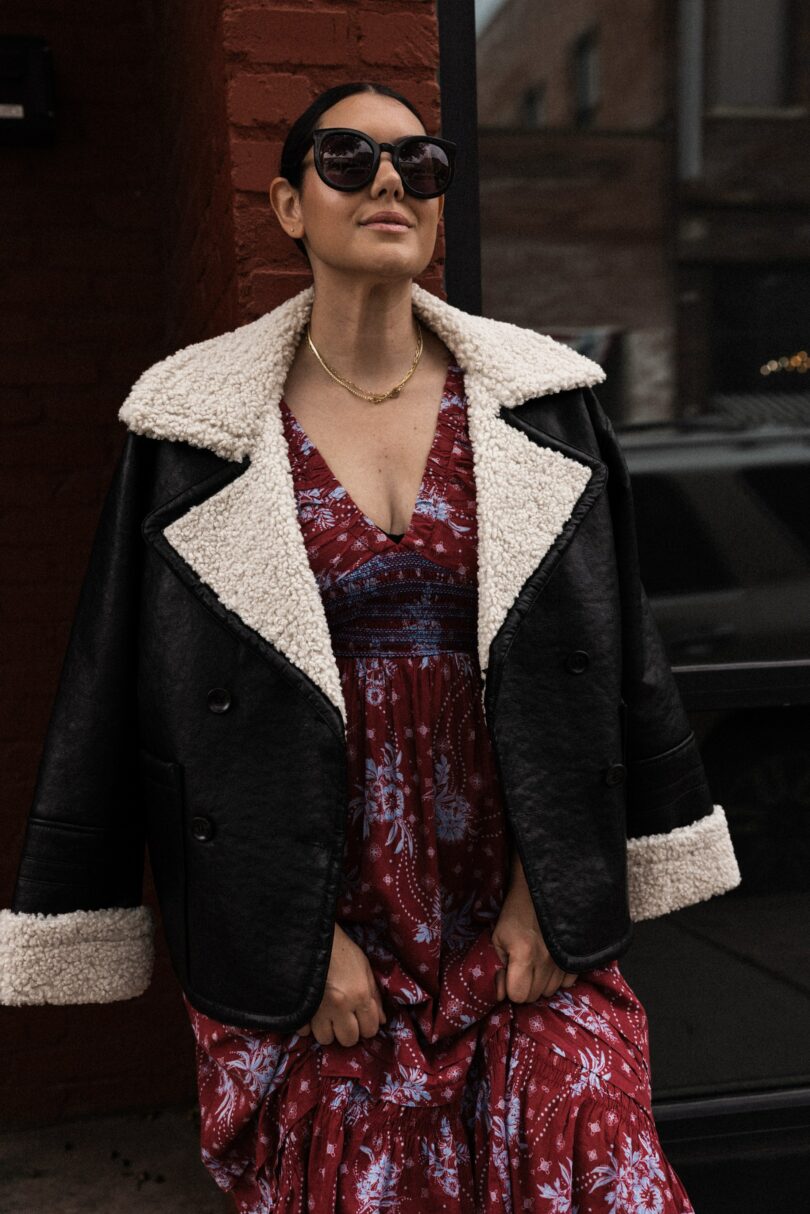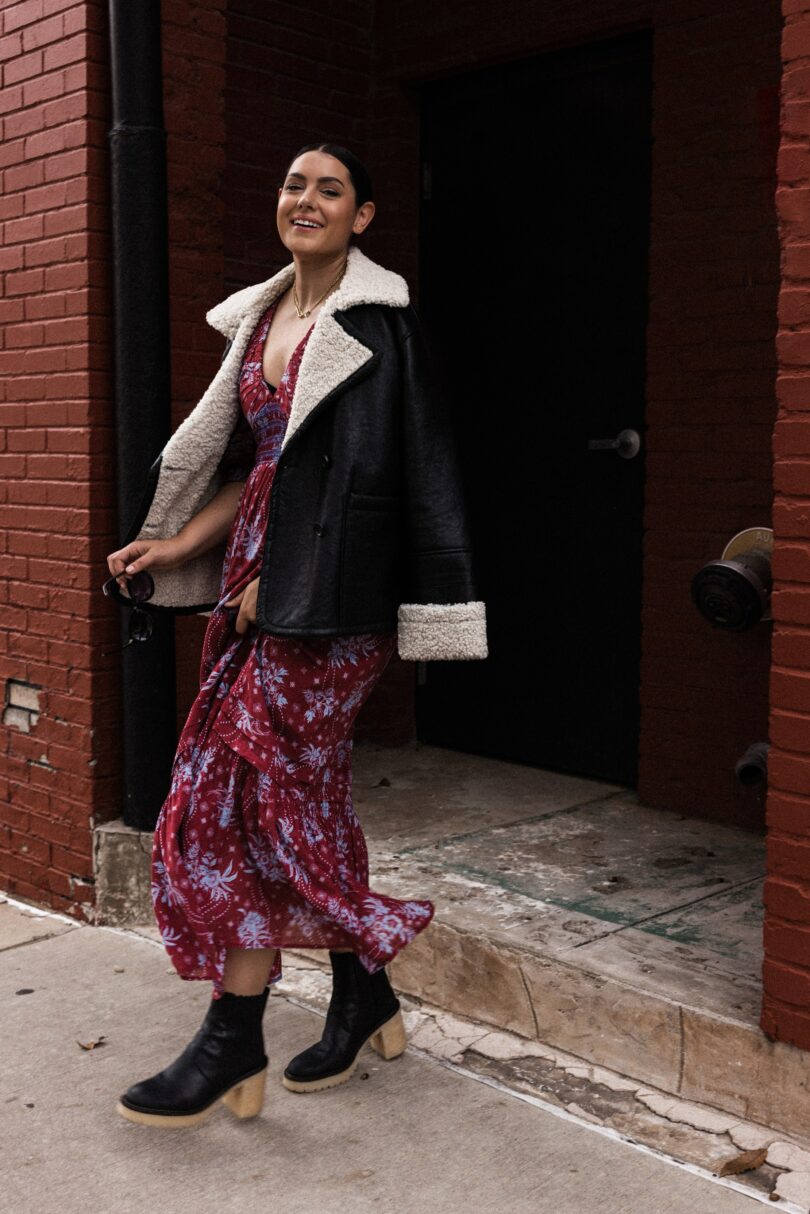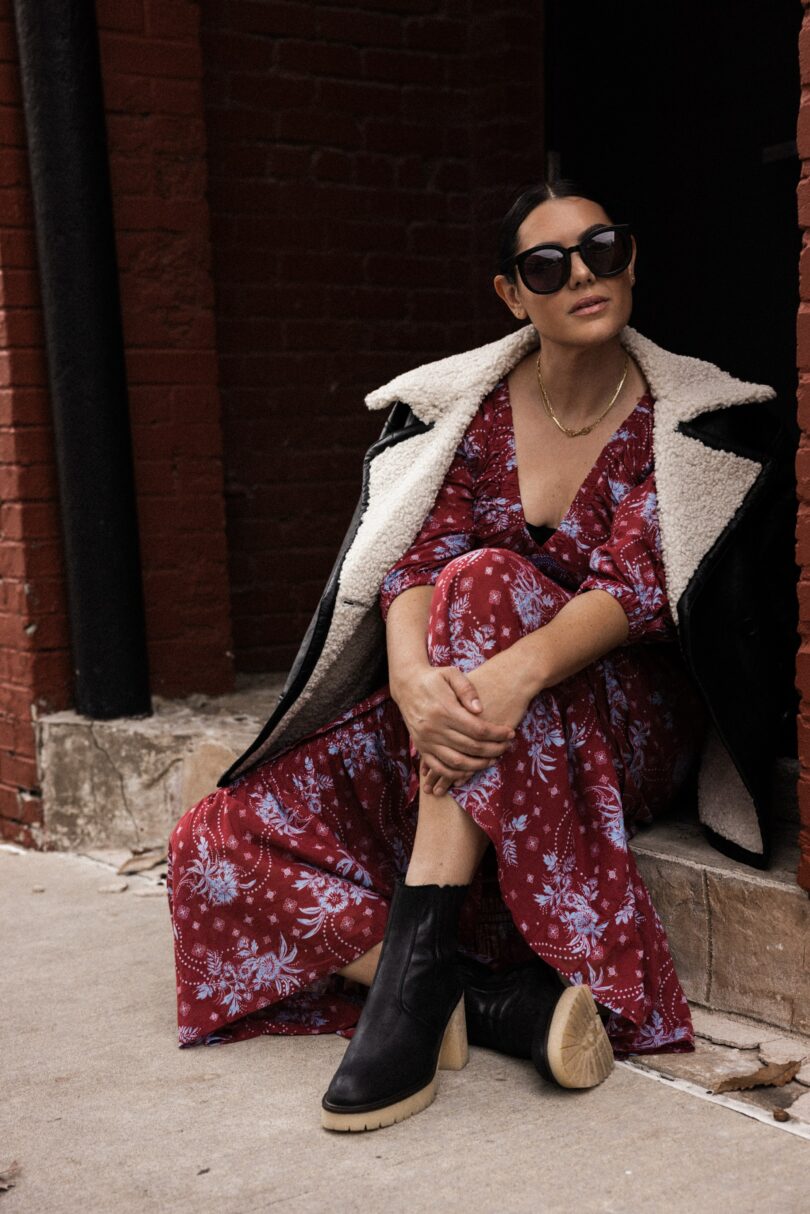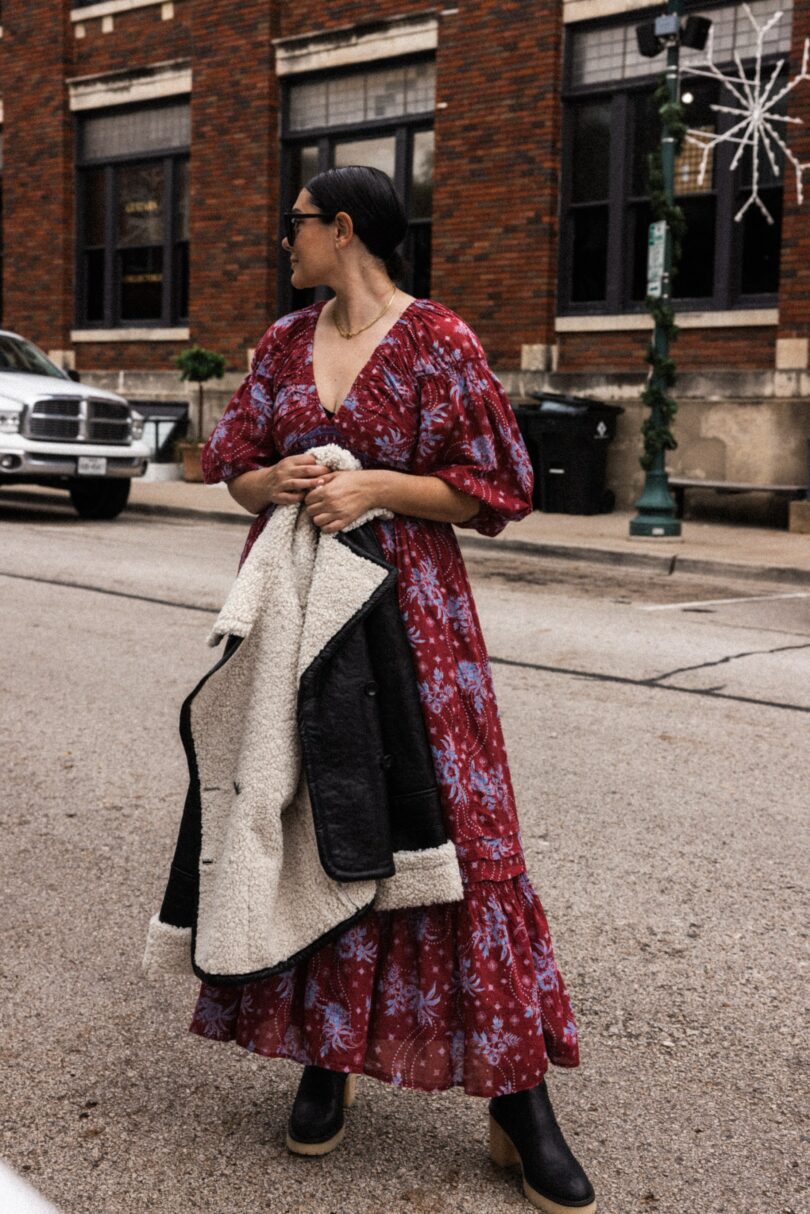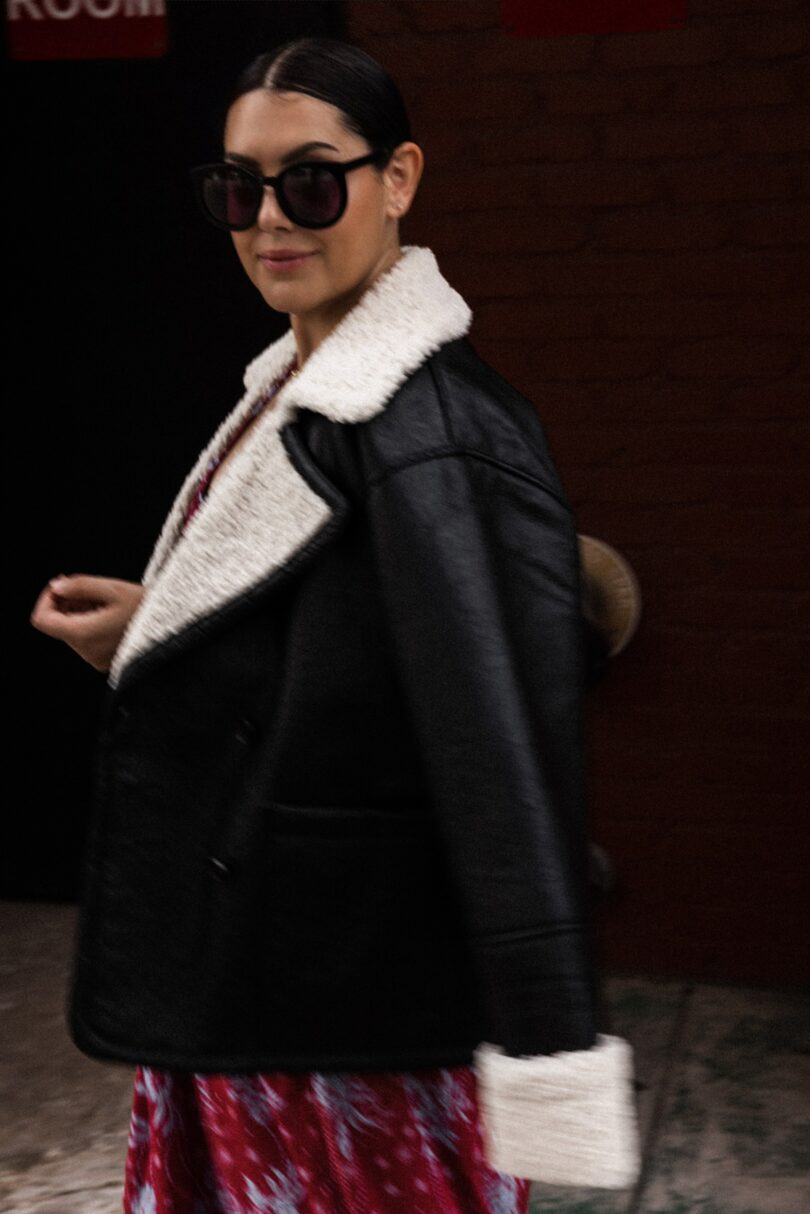 When I think Free People I think maxi dress and this Golden Hour Maxi dress is giving Thanksgiving energy to me. I know we have been wearing tunics and leggings for years, it's almost tradition but a maxi dress? Hear me out. It's approachable yet fancy, it's comfortable, it's loose and you can wrap up in it for a nice afternoon nap. See? The perfect Thanksgiving outfit. How come I am just now coming to this conclusion? I am in the medium and it runs TTS! Find it in many hues here!
Oh and the shearling jacket? It's a 10. Find it here. (True to size but runs generous!)