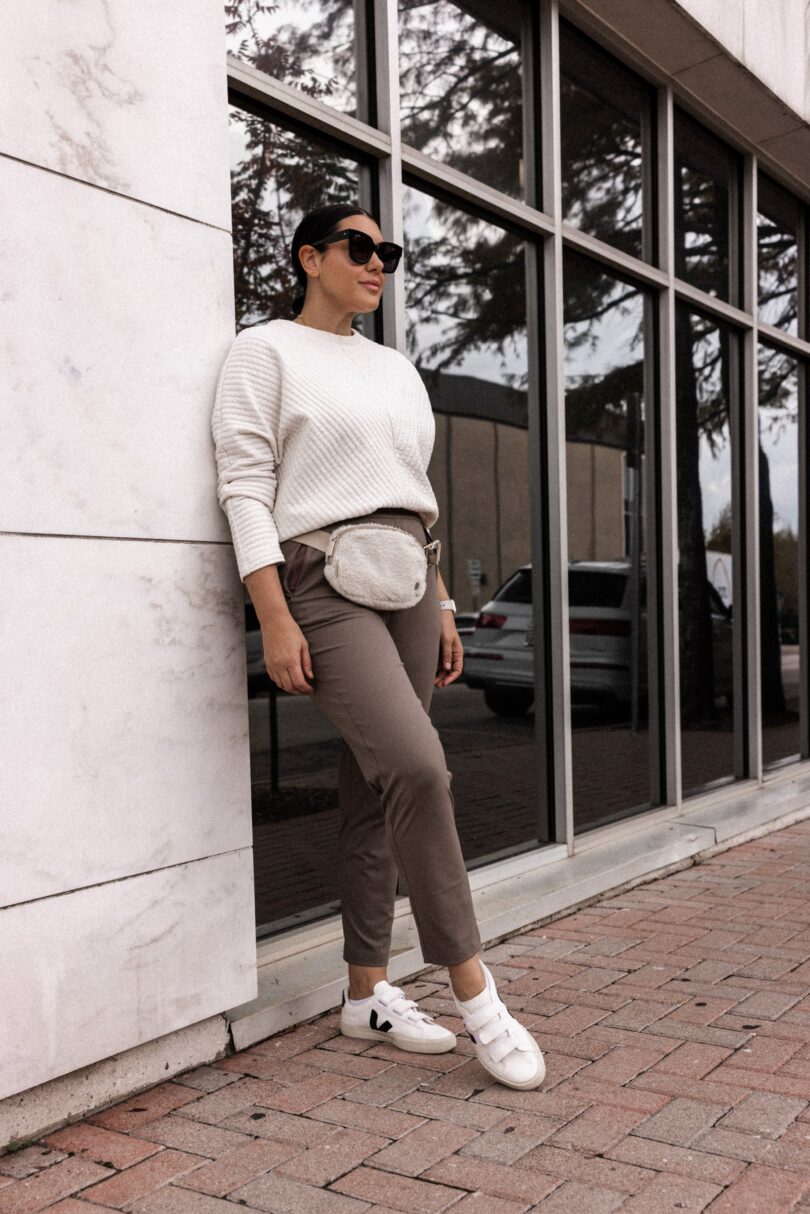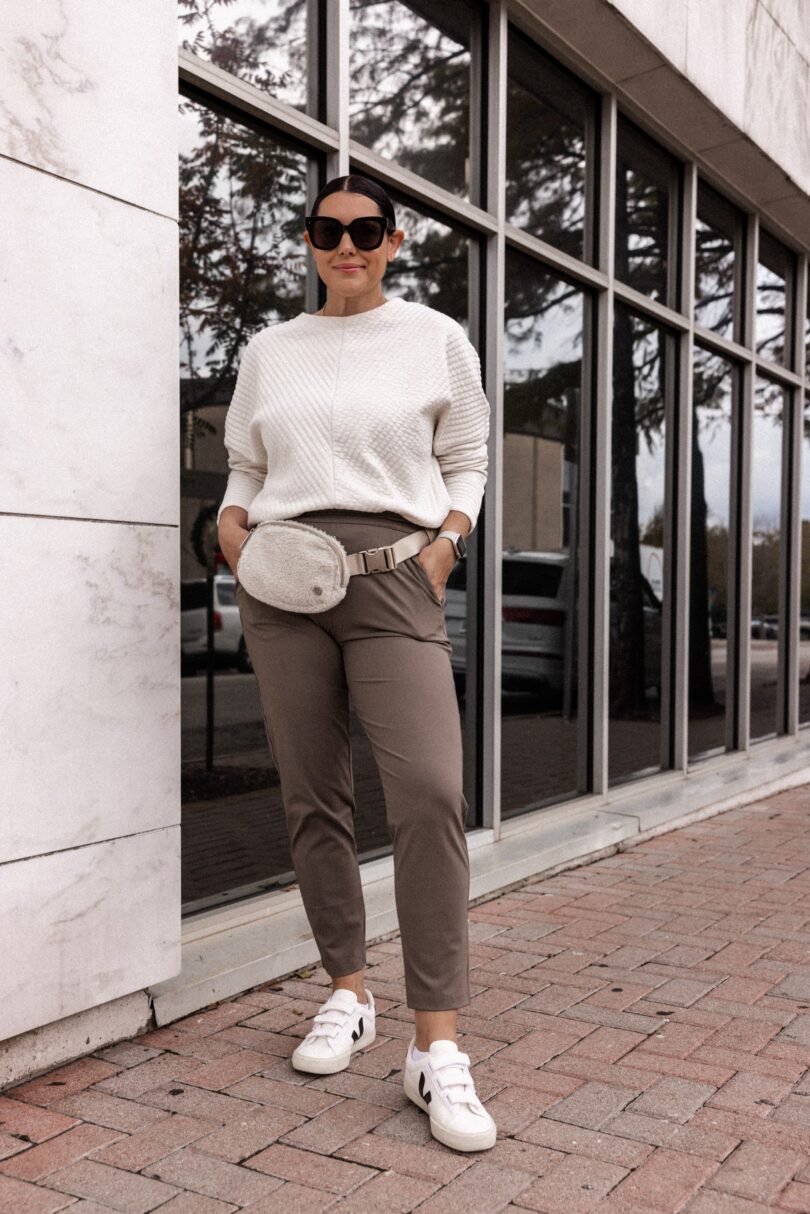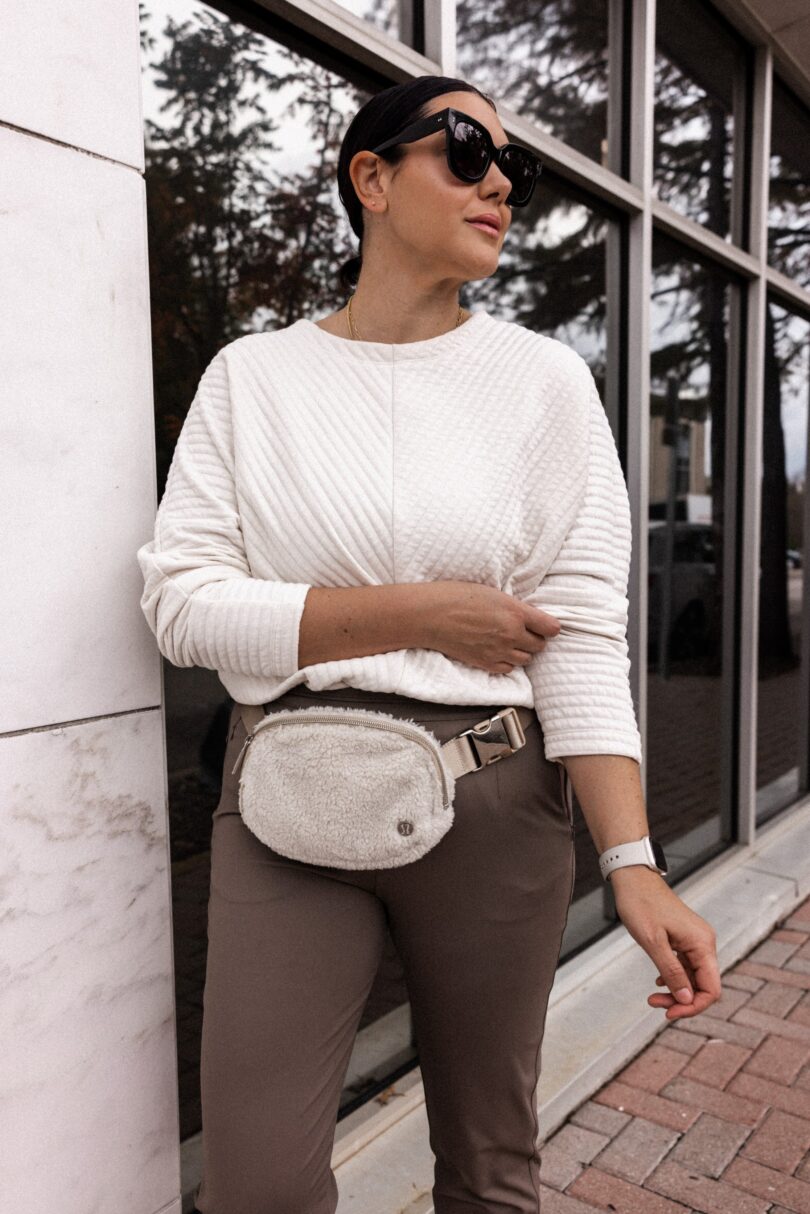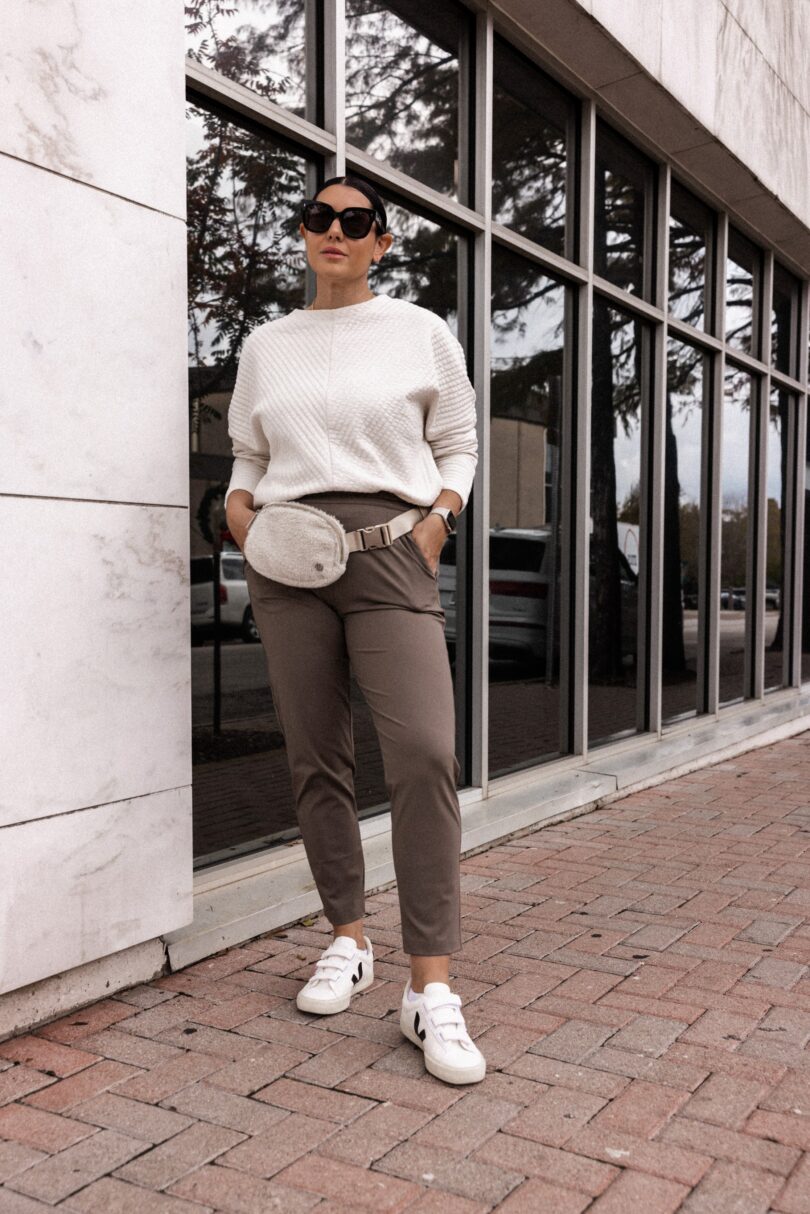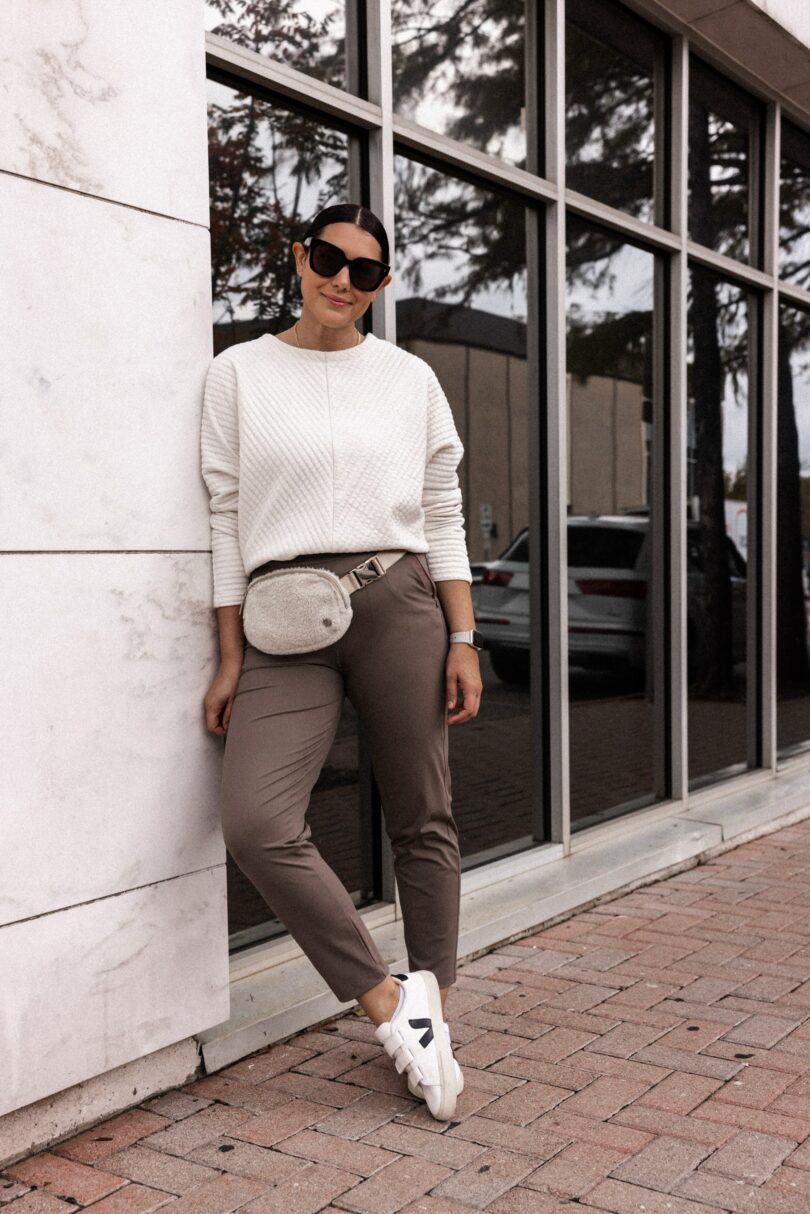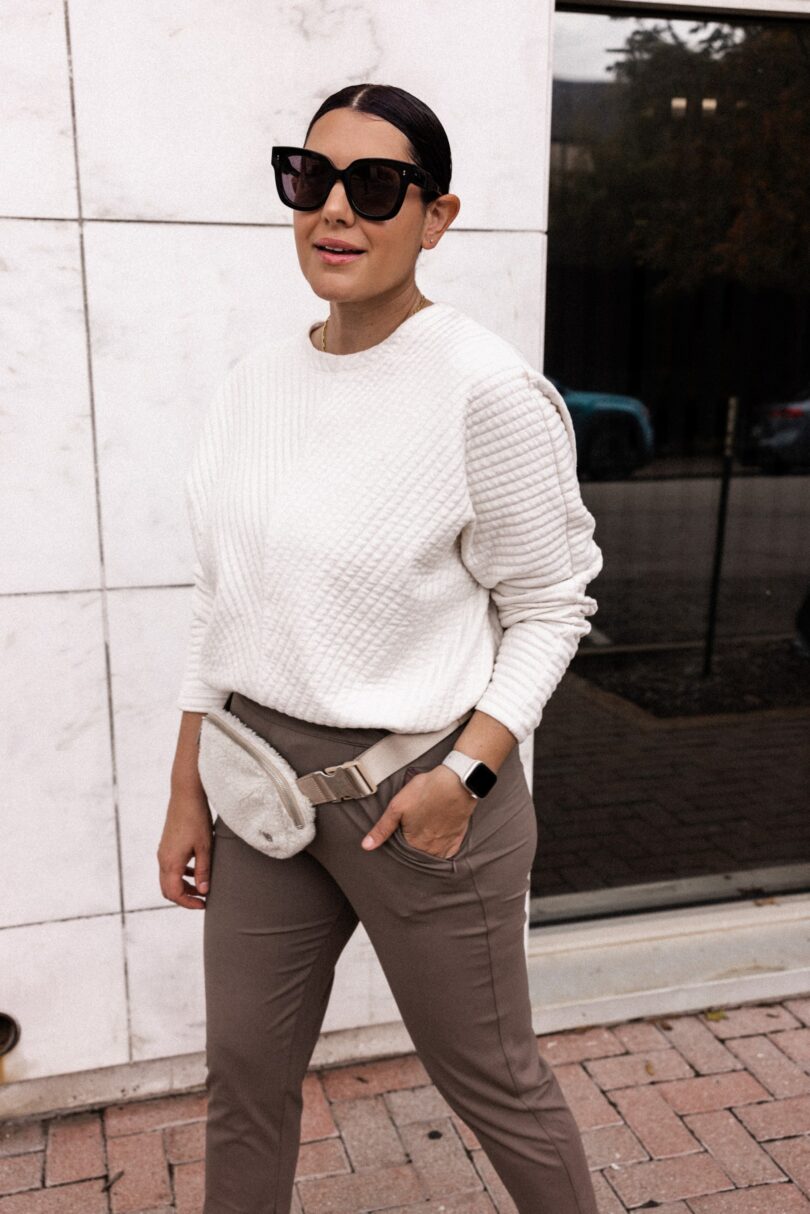 Tis the season for travel and I wanted to create a few looks for you guys this season that would be easy to recreate or pick up before you take off on your holiday travels! These pants were a best seller last month and if you are scratching your head thinking 'hey I haven't seen those!' well then you need to get on my IG story Sunday Try Ons! It's chaotic fun, it's a slow moving train wreck, it's shopping! (trademark — no one steal that tagline). And I know why they are such a beloved piece — they are so comfortable and they do not wrinkle. I repeat they do not wrinkle and if that doesn't say TRAVEL IN ME then I don't know what does.
I am in the medium, slightly more fitted at my hips but overall TTS. You can find them in this light brown color or black here! (would absolutely work for work too!) IF you like this look but want an option under $40 — try this pair from Amazon! They look exactly the same. This option from Target could work too!
Speaking of Target, this top is a 10. High quality stitching, ya'll. I am in love with this top and for traveling? No brainer, it's so soft and easy to pair with pants like this, yoga pants or leggings. Like leggings and at tall boots and a coat?! Instant outfit. Now I sized up for a looser look, so I'm in the XL instead of my typical medium so keep that in mind when ordering. I went up two sizes for a looser fit. Find it here.