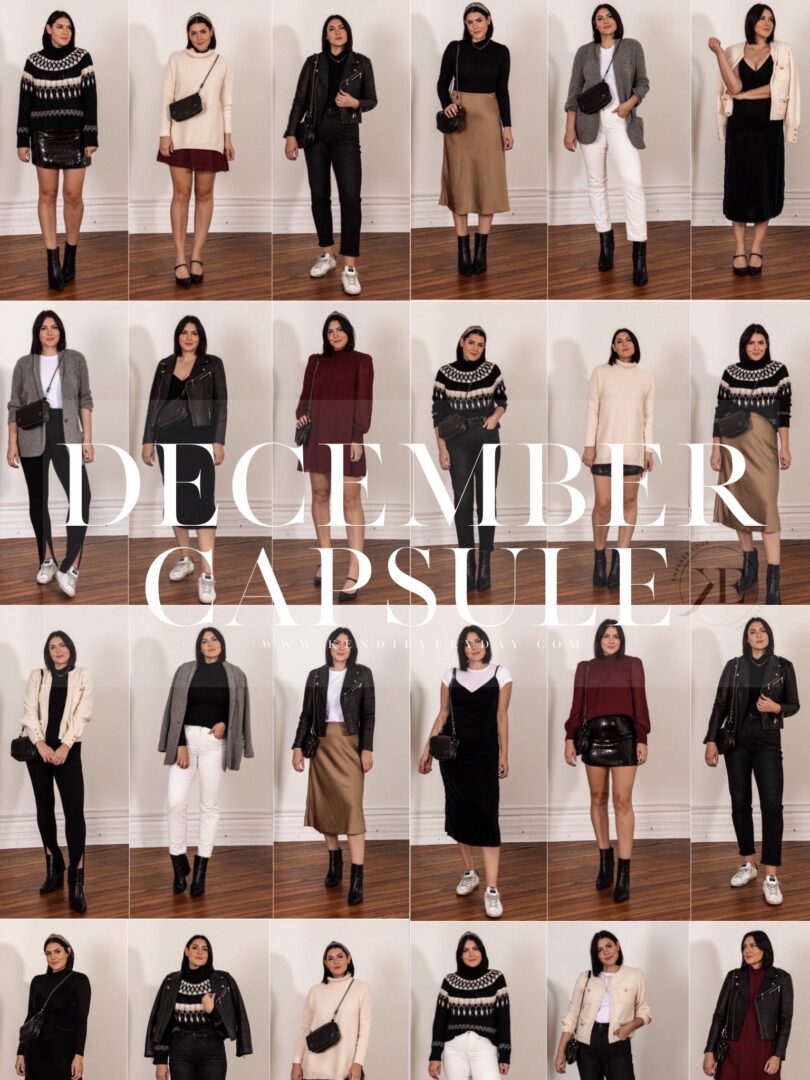 Yes, I'm a little late to the game. However I have no good reason other than November runs so December can fly and I got sick last week and it was a whole thing. I actually hate how busy November / December gets because it feels like I can't actually experience it. But that's a thought for another post because this is a CAPSULE. This is about outfits and boy do I have 30 for you. It's the last capsule of the year and my head is already spinning about what I want to do for 2023.
So for this month I wanted to bring in a few of my faves from other capsules and just some of my favorite pieces in general. This amazon sweater is iconic, this J.Crew is one of my absolute favorites this fall, and I love this Reformation dress and I just knew it had Capsule written all over it. Also I tossed in my beloved but rarely worn leather jacket (I bought it like 5 years ago on sale and it needs some love!) and then I tossed in some new finds from Old Navy. Check out all 17 items below!
(click on the '+' to go directly to the item!)
31 Outfits for December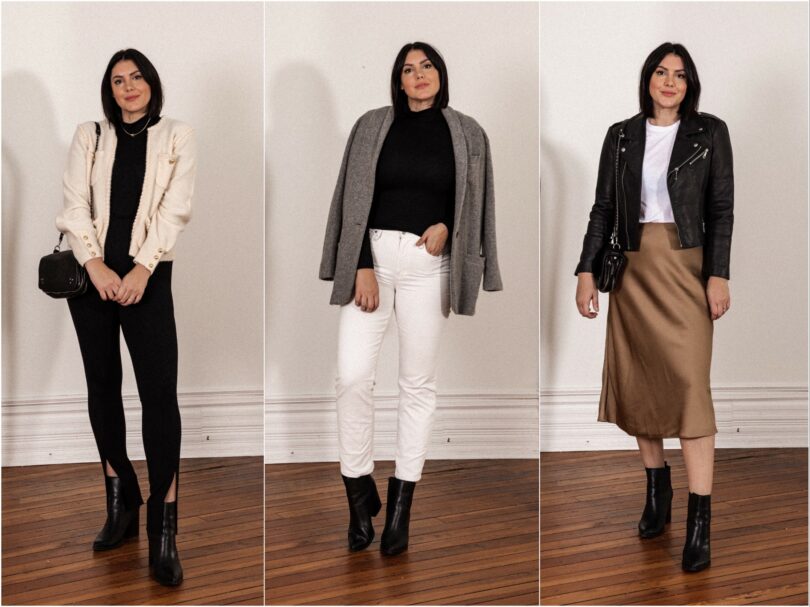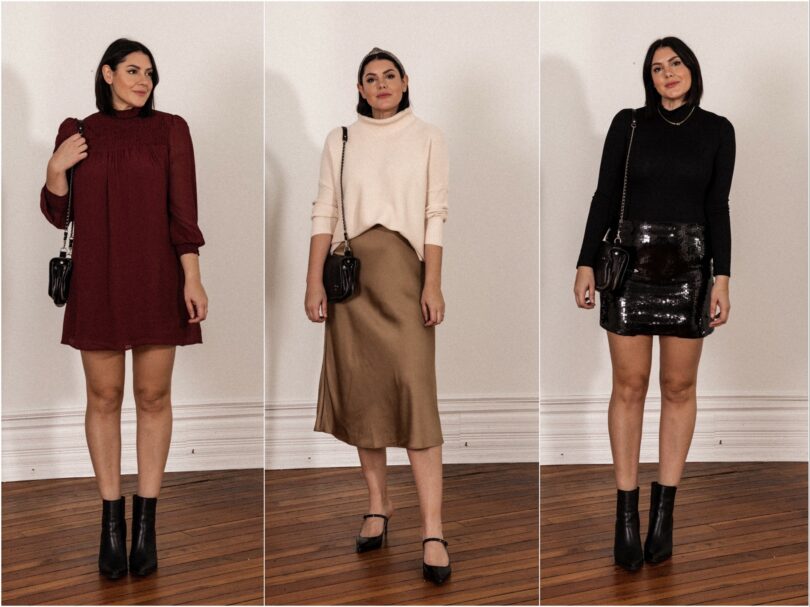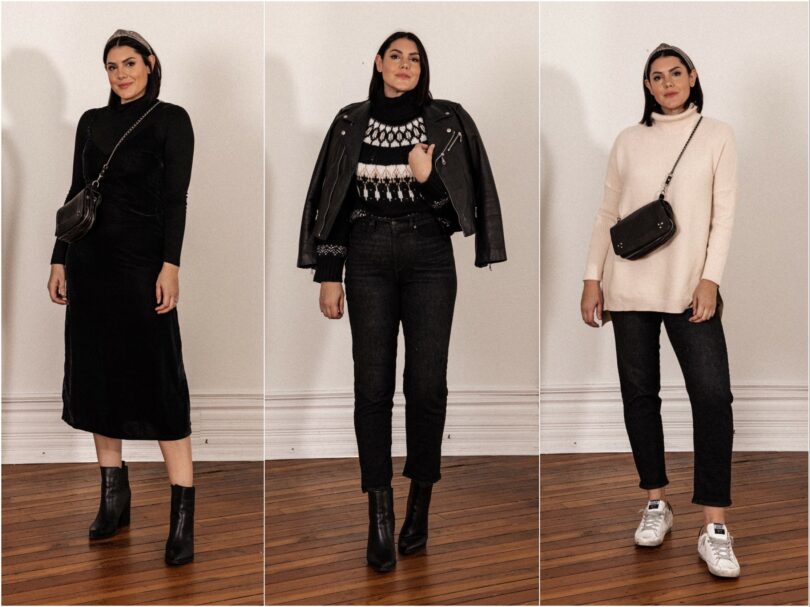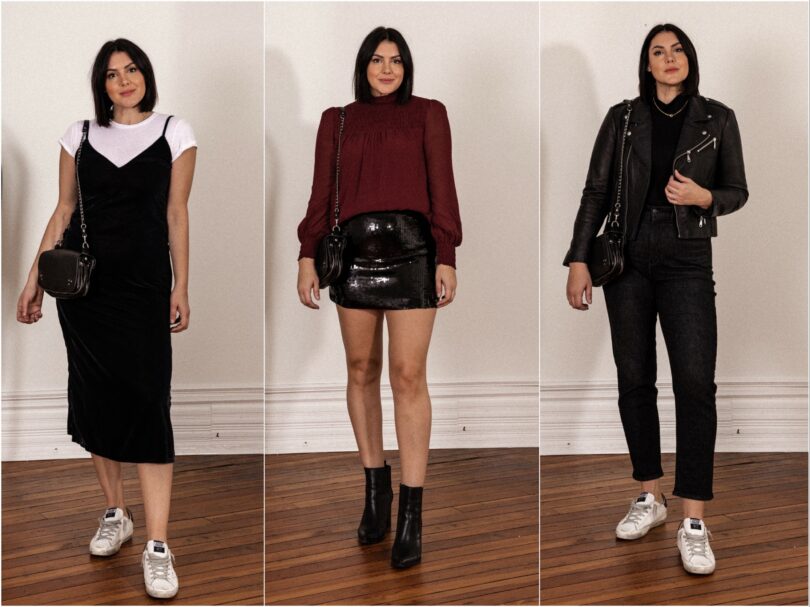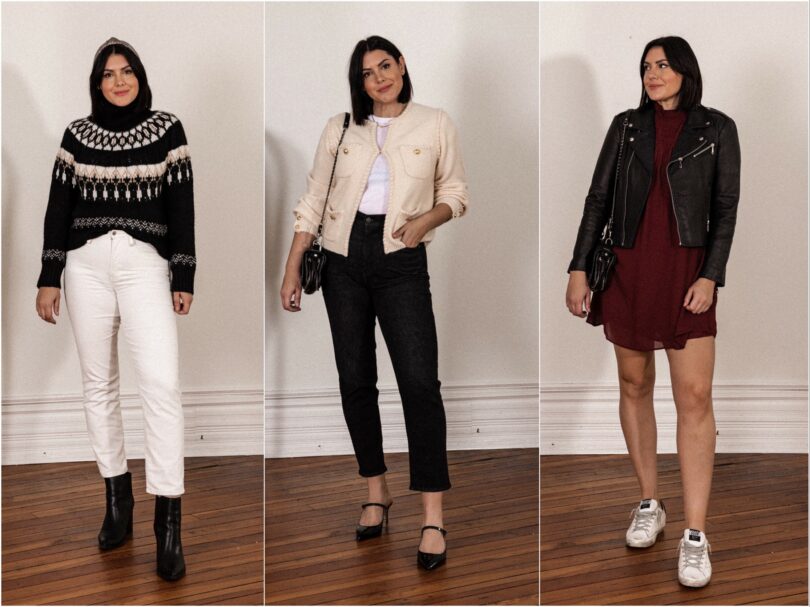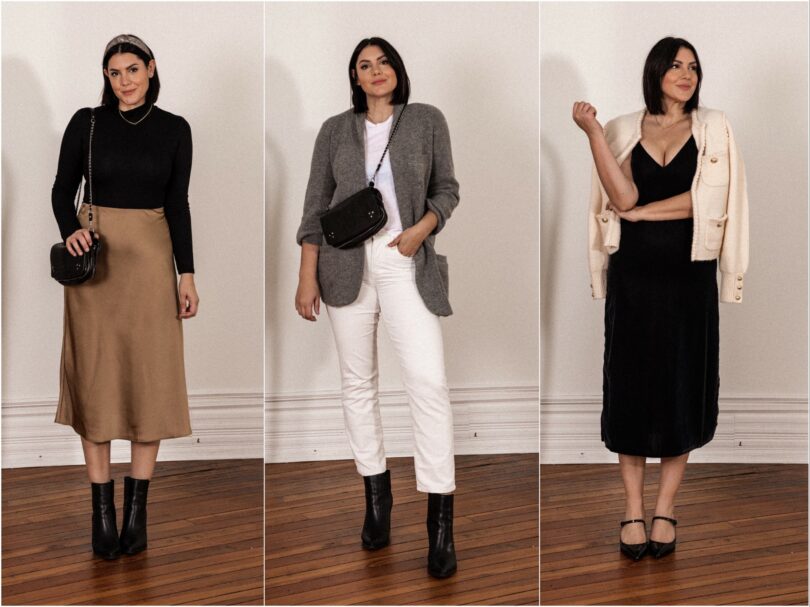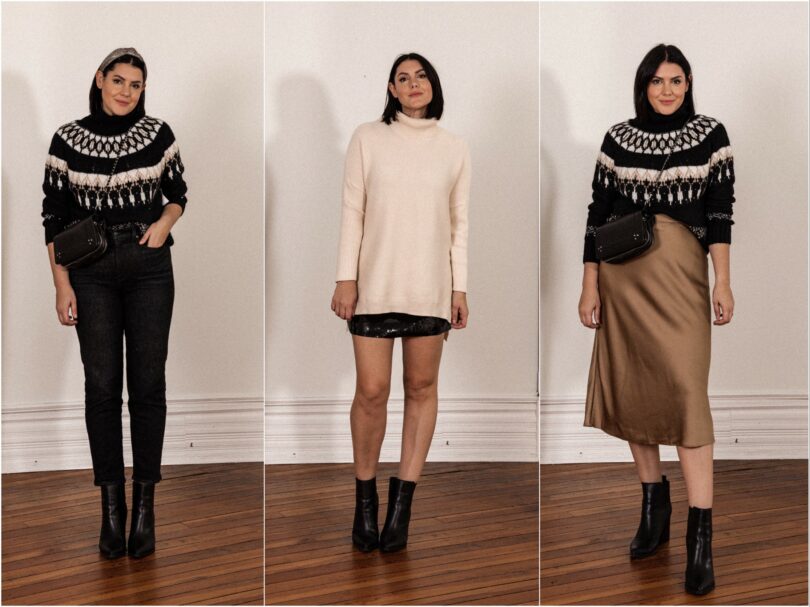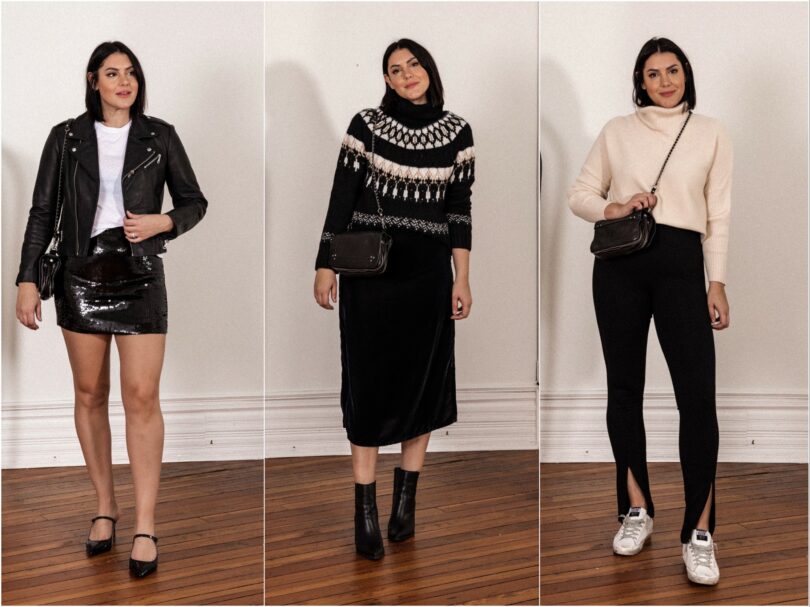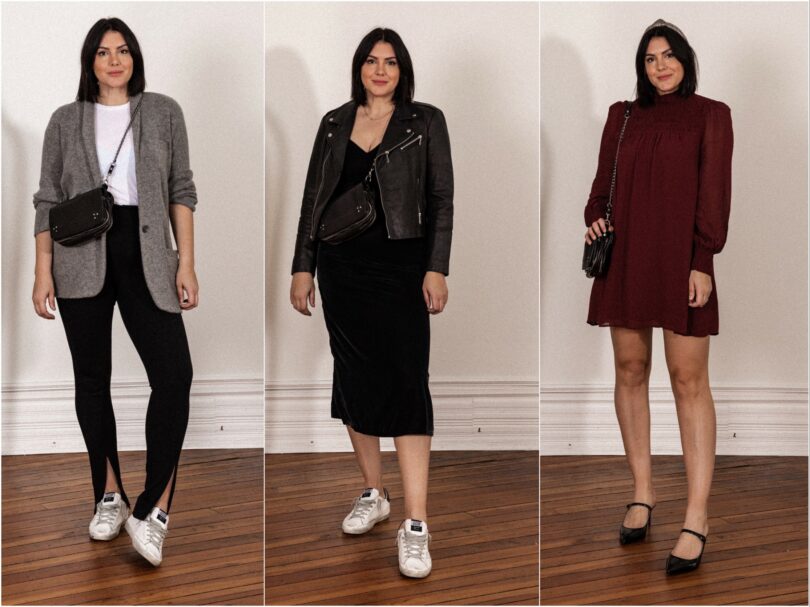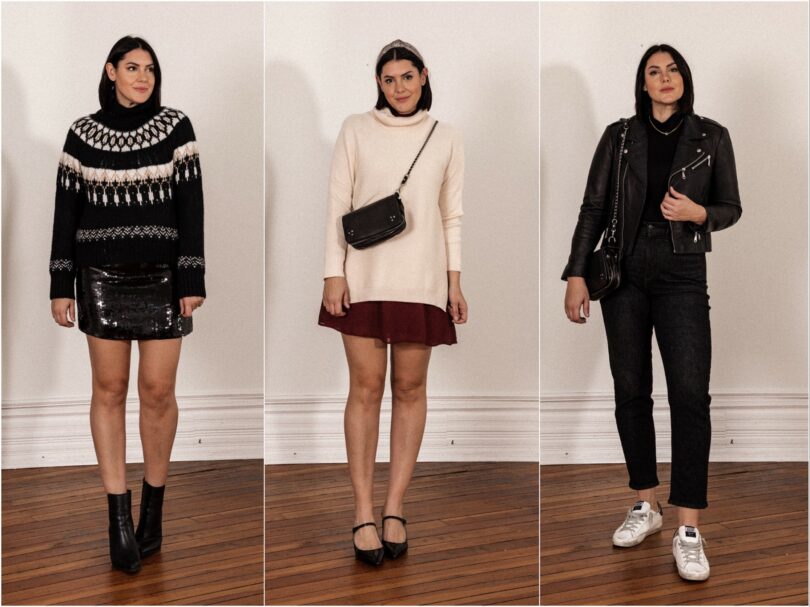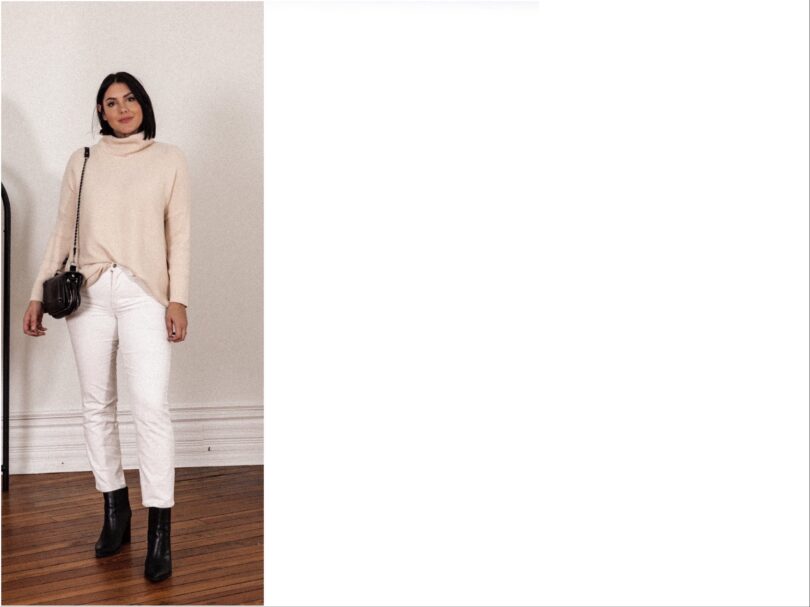 A Few of My Faves
This Amazon sweater always gives. It's been a favorite for years and it just feels like December to me. I always reach for this gal during this month. She's cozy, versatile and chic. Tip: tuck the cowl neck inside for a chicer, more structured neckline and look.
Anrabess Cowl Neck Sweater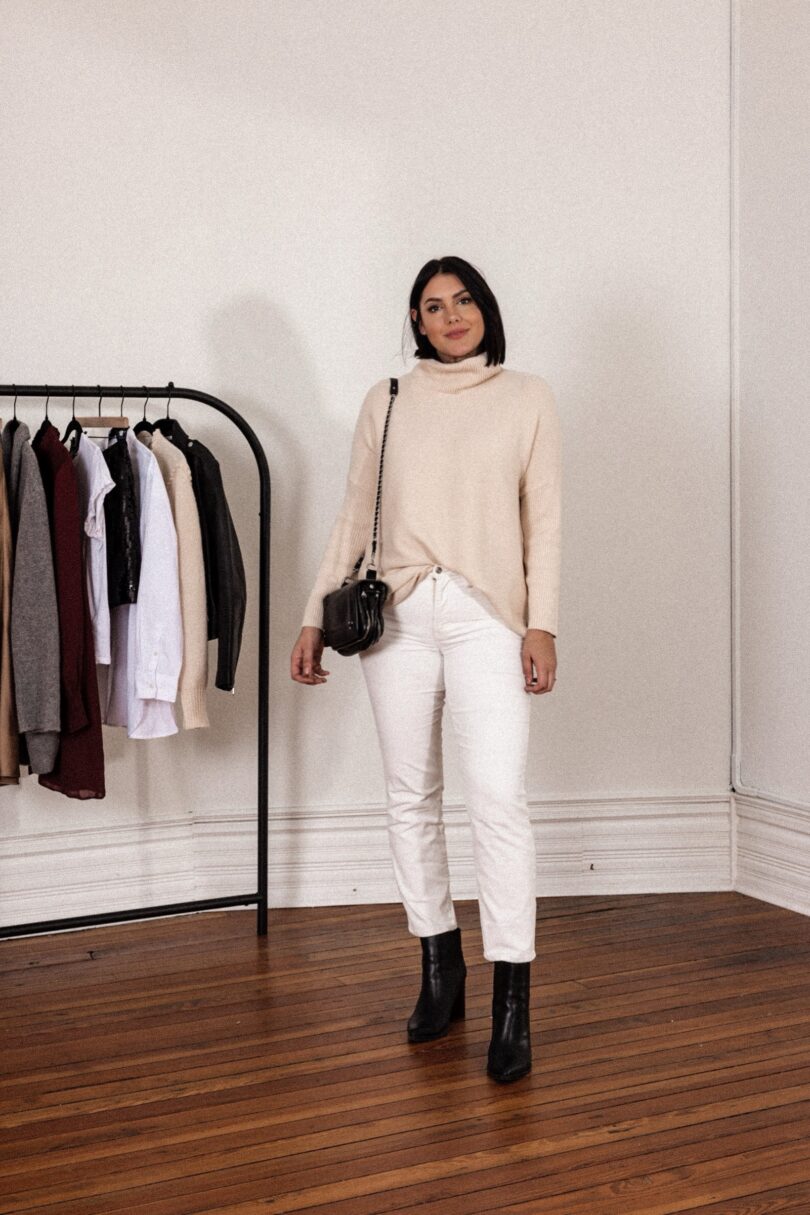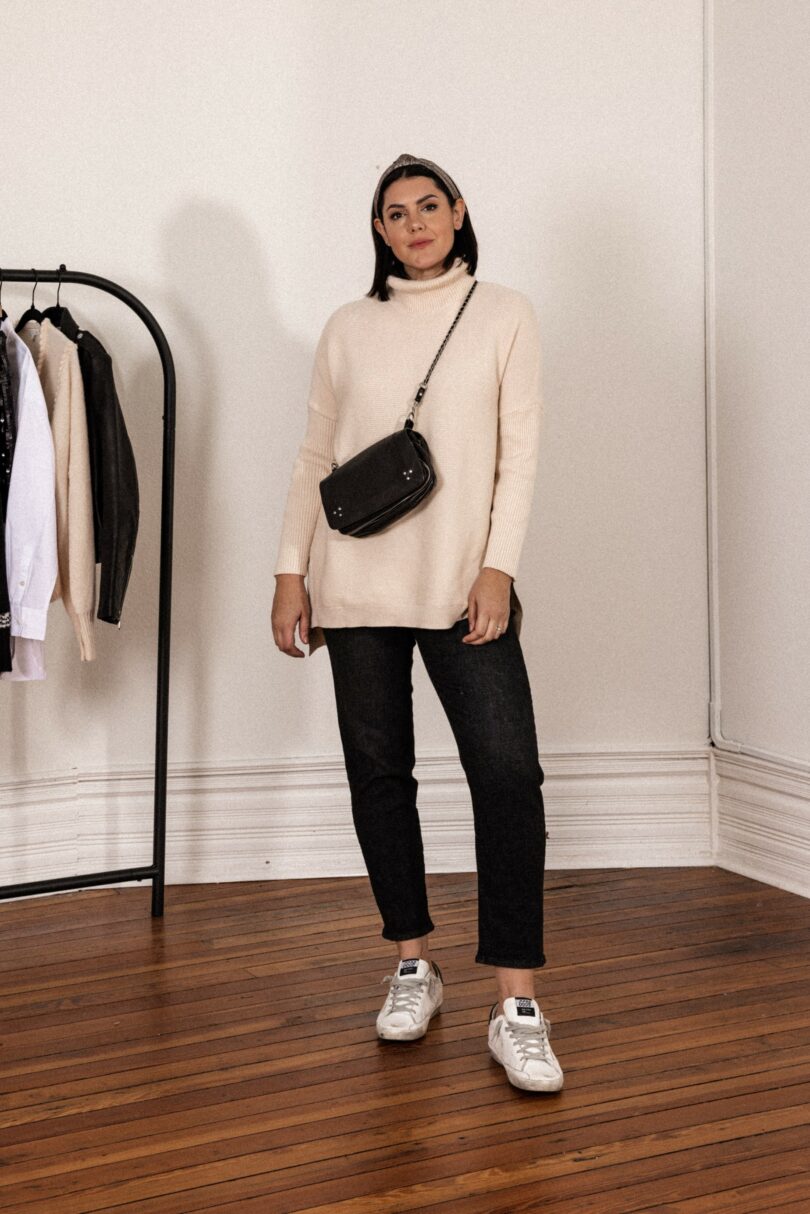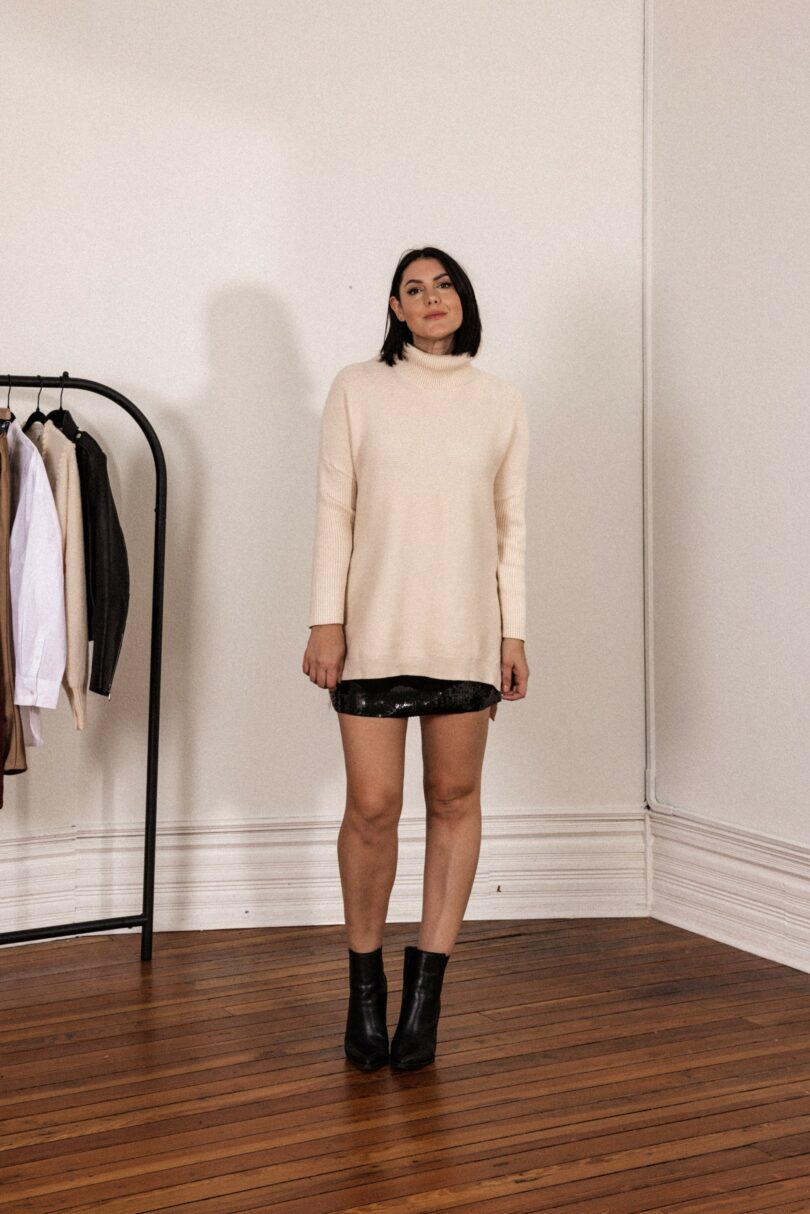 I am in the medium of the sweater. It runs generous, tunic length. I've sized up to a large before for a dress look, but I would say it's a generous fit so just stay TTS! Find it in many color ways here. 
Reformation Dress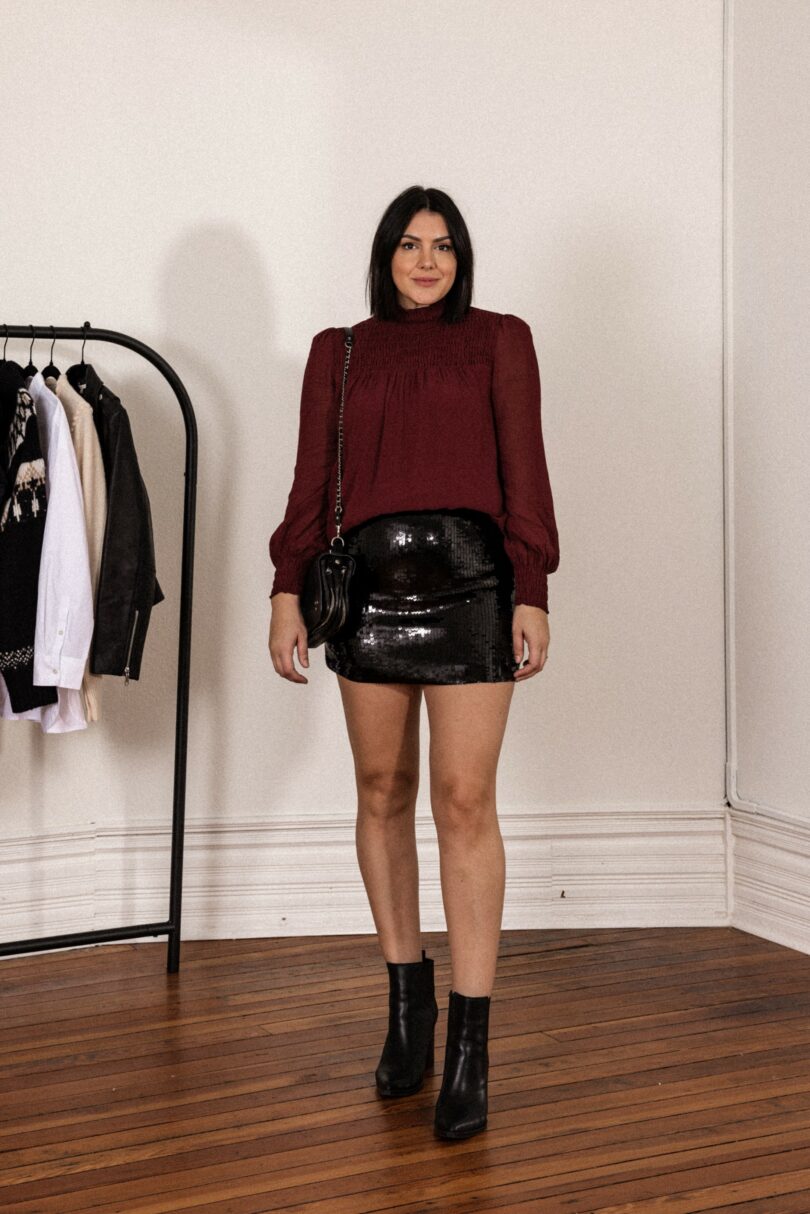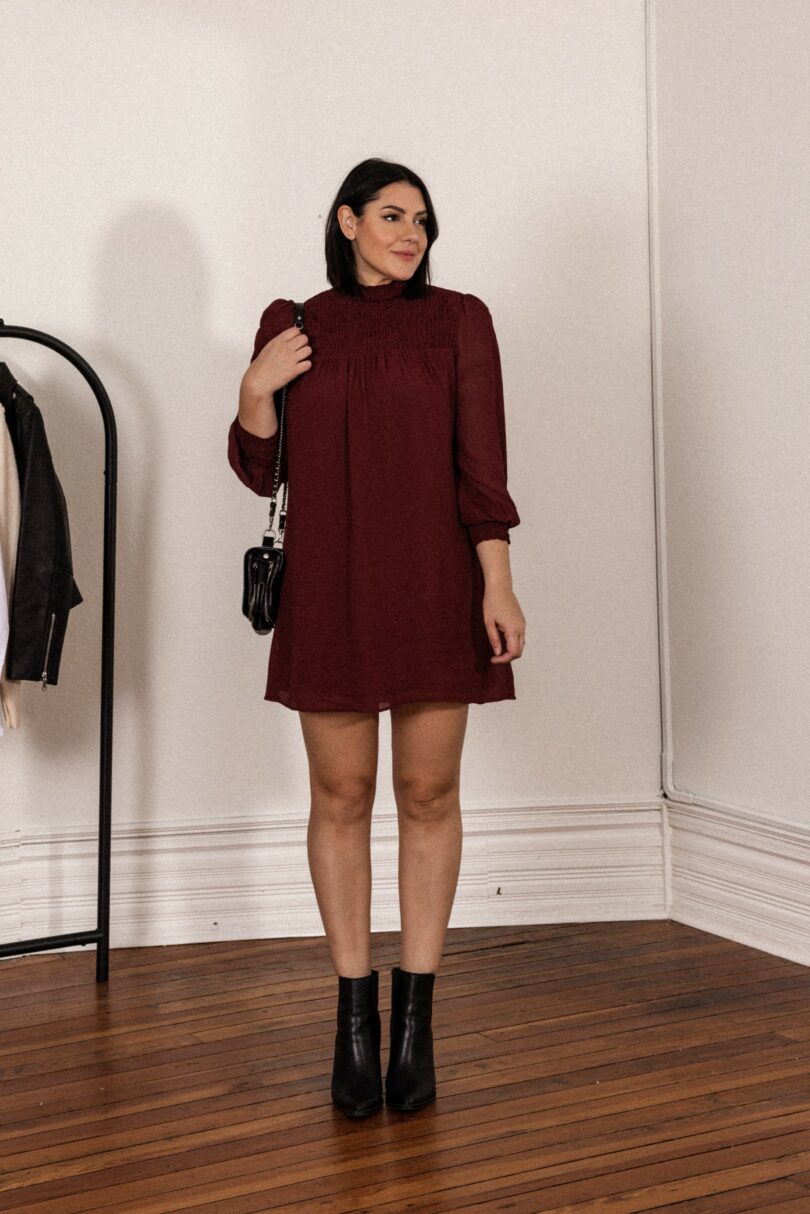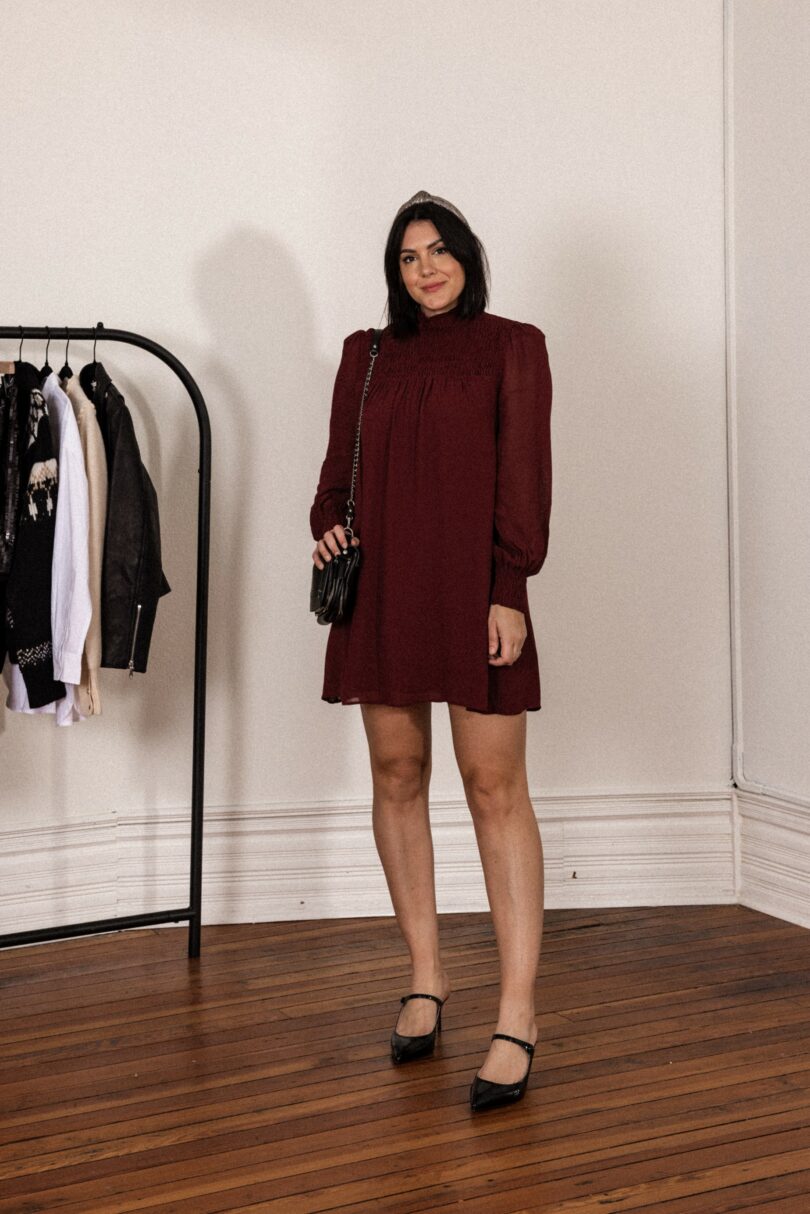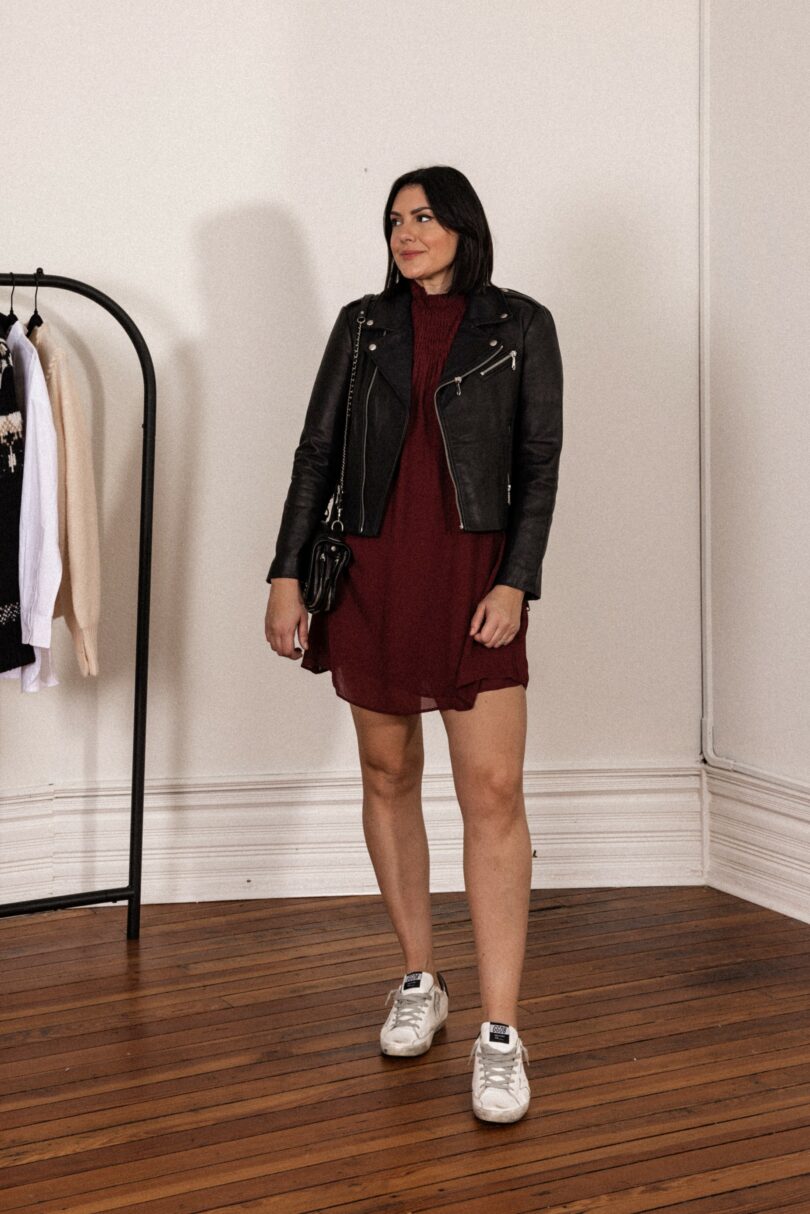 Love this dress and how it is so easily mixed in with my existing wardrobe. I like this deep burgundy because it feels holiday for right now but doesn't feel isolated to December. I am in the large but it runs generous! No need to size up if you usually do with Reformation. Find it here. 
(PS: it's a lighter weight dress with layers so I was able to tuck this in to the skirt to give this a blouse look.)
J.Crew Midi Skirt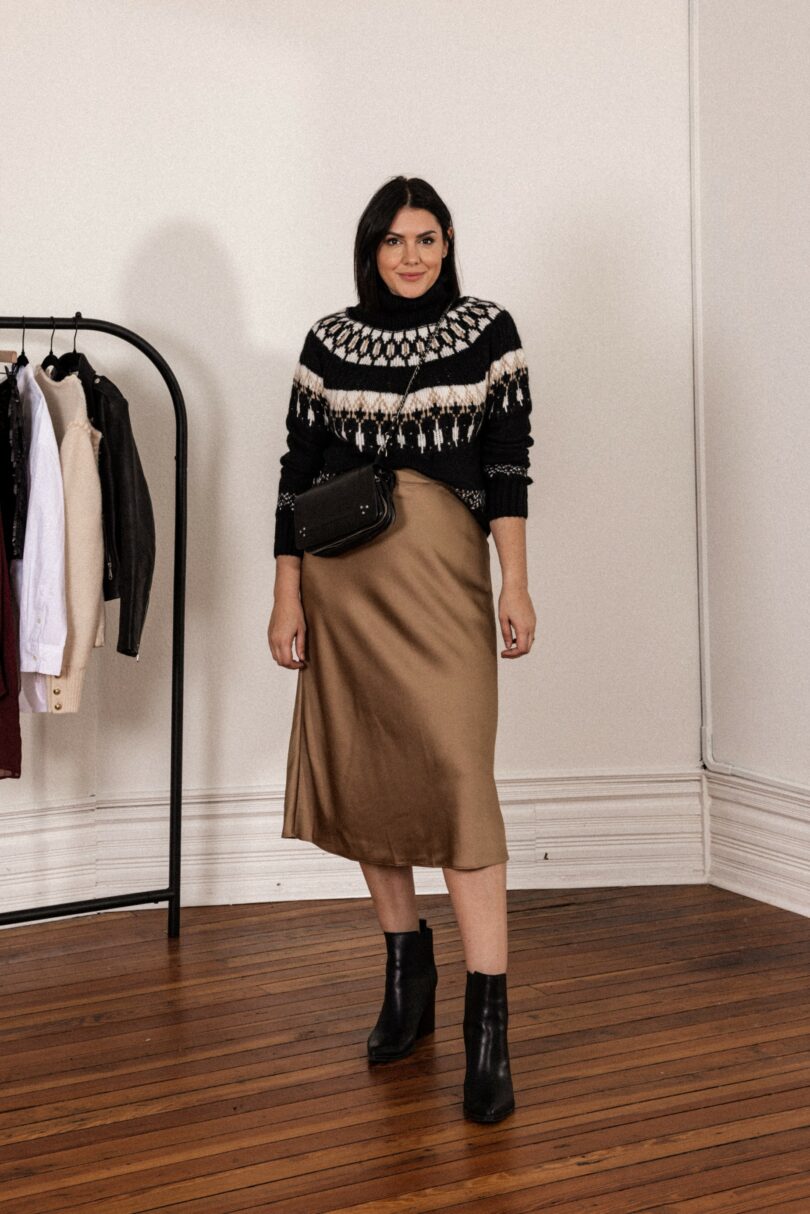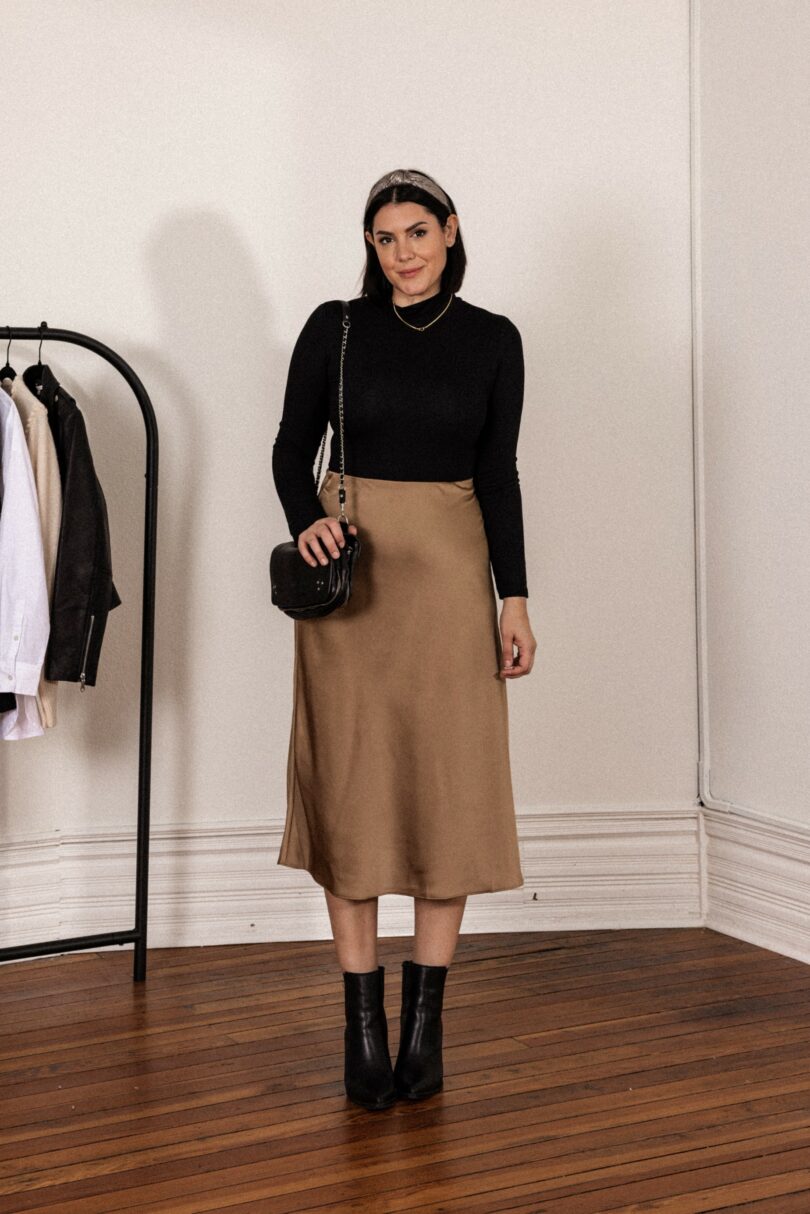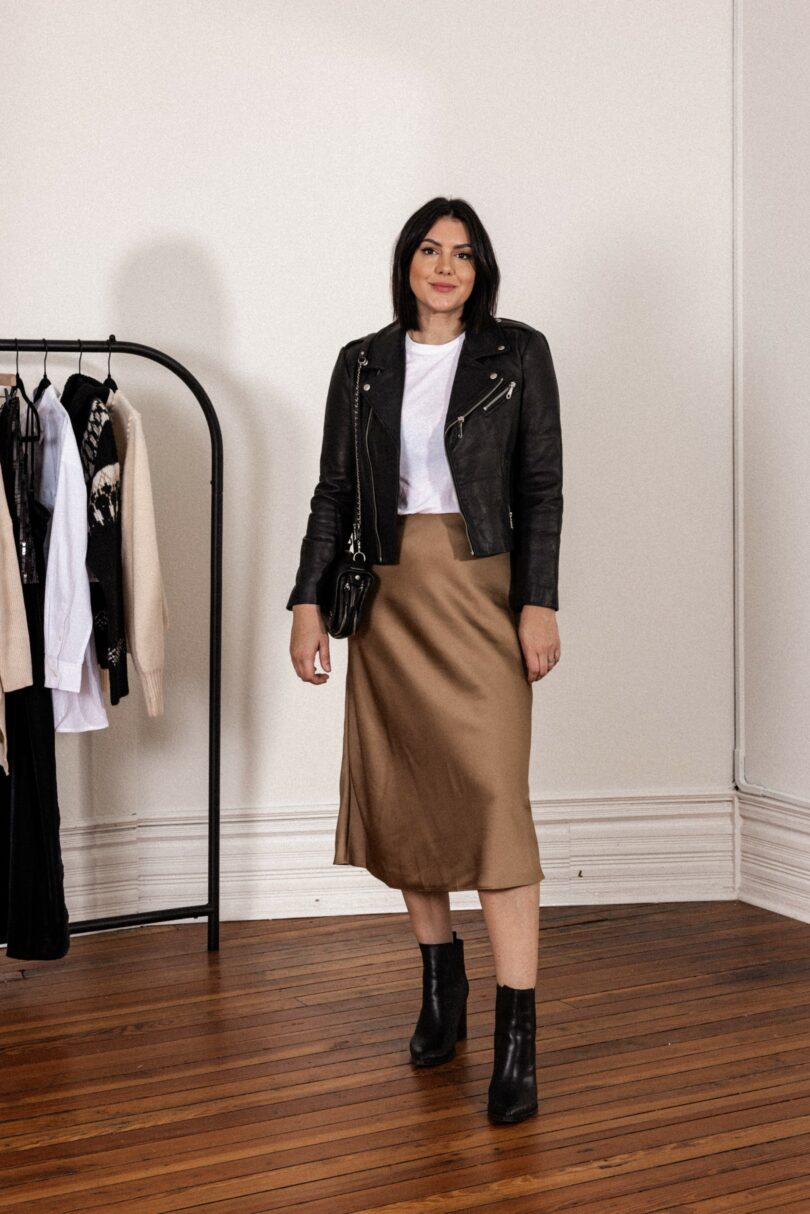 One of my favorite versatile piece and this one feels super holiday right now. I am in the large here but I can go with either size, medium or large. If you want a looser fit around the waist / hips go up a size. Find it here! 
_________________
Which look is your favorite? I'd love to know! Leave a comment below. 🙂
Find all of my capsules here! Here is my capsule from last December, so many good looks there, too!
My Fall Capsules