March was a short month of fun outfits. I was looking through last month and not to toot my own horn, but there were some good ones, you guys. And apparently you thought so too because here are the best sellers from last month! (I'll do a separate Amazon best sellers in a post as well!)

No surprise that these jeans were the biggest seller last month. Who doesn't love a good pair of jeans for spring? And paired with this tee — this third best seller — this outfit is a no brainer.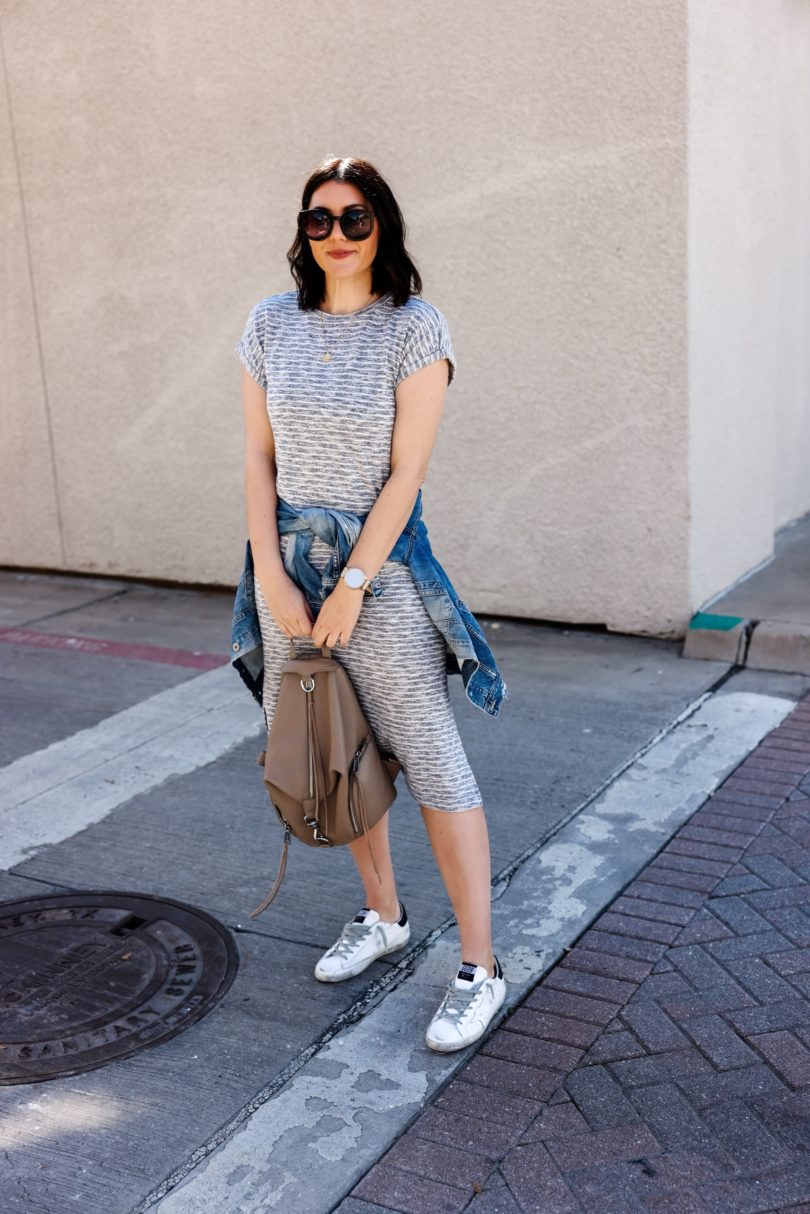 We can all agree on an easy knit dress for spring and this one is flattering and lightweight. I'm in the medium. Find it here!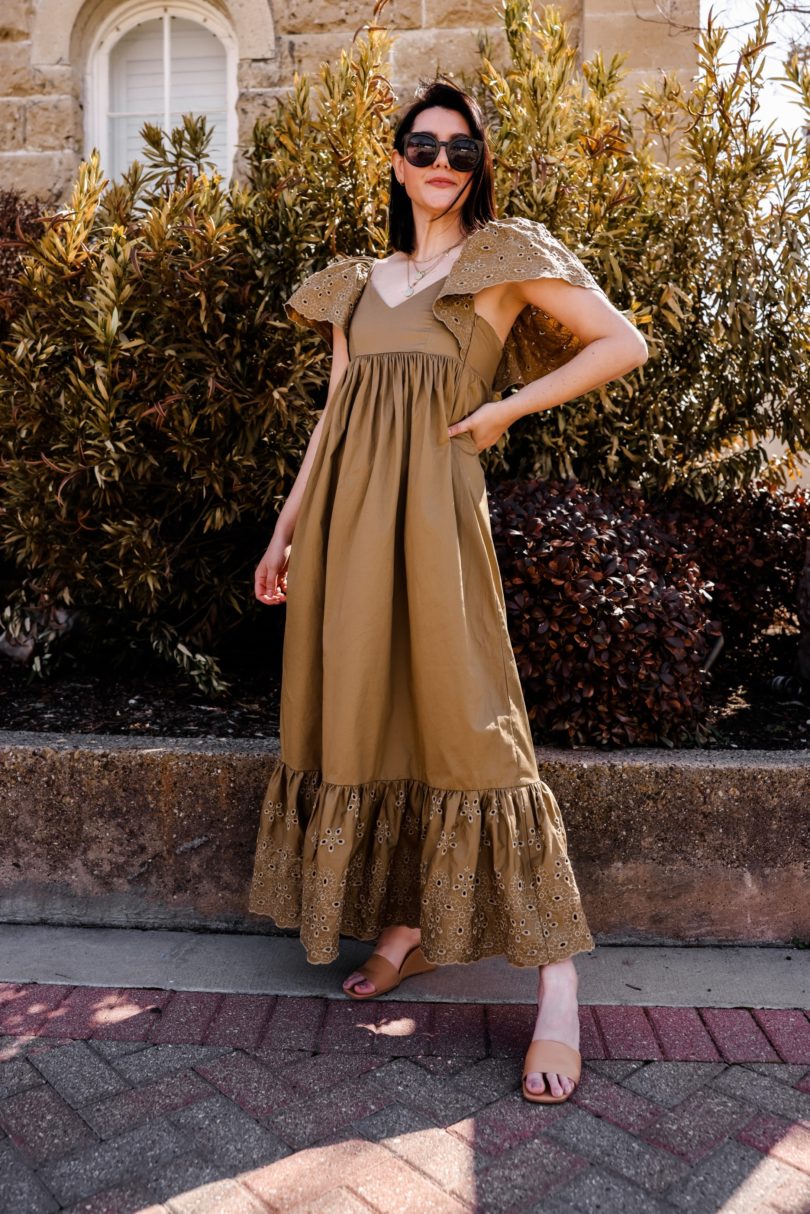 Ya'll LOVED this dress so much, it sold out! But I wanted to go ahead and link it here just in case it comes back in stock.
I'm in the medium here.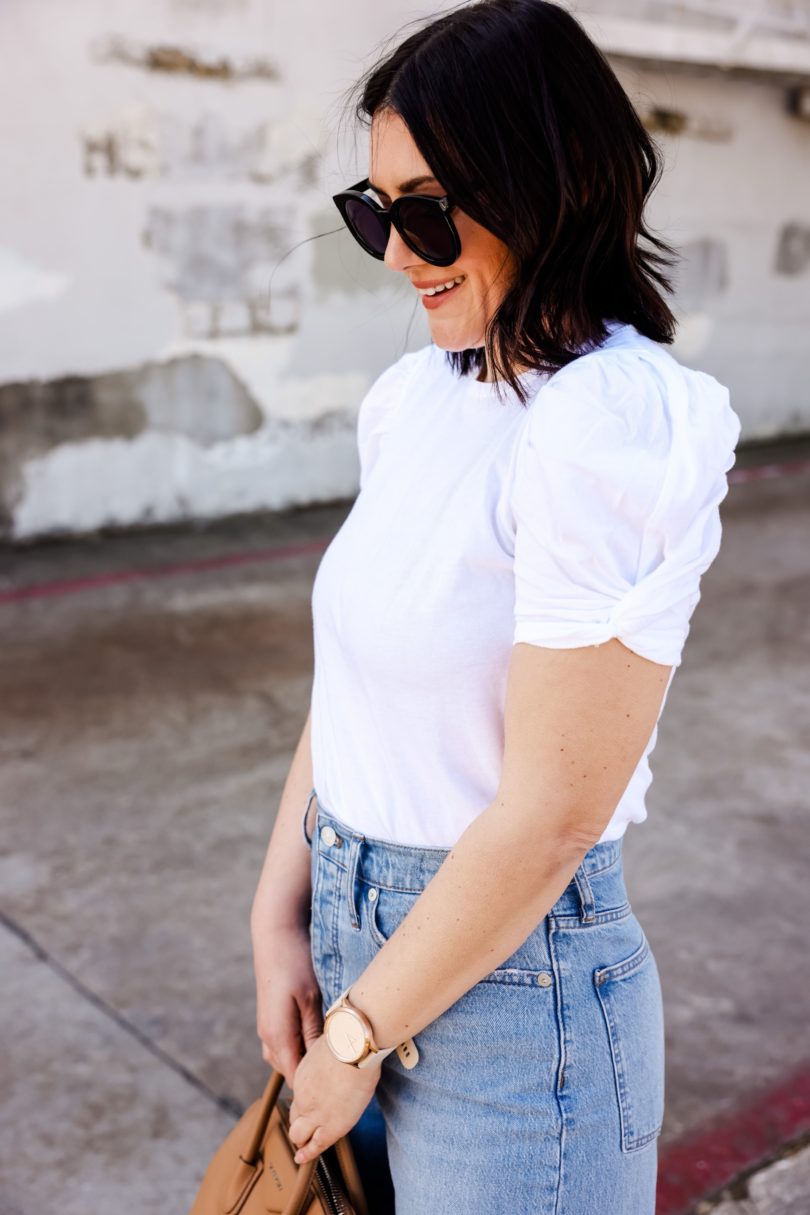 This tee is precious and easy to pair with denim this spring and summer. It's under $40 and fits TTS. I wear the medium. Find it here.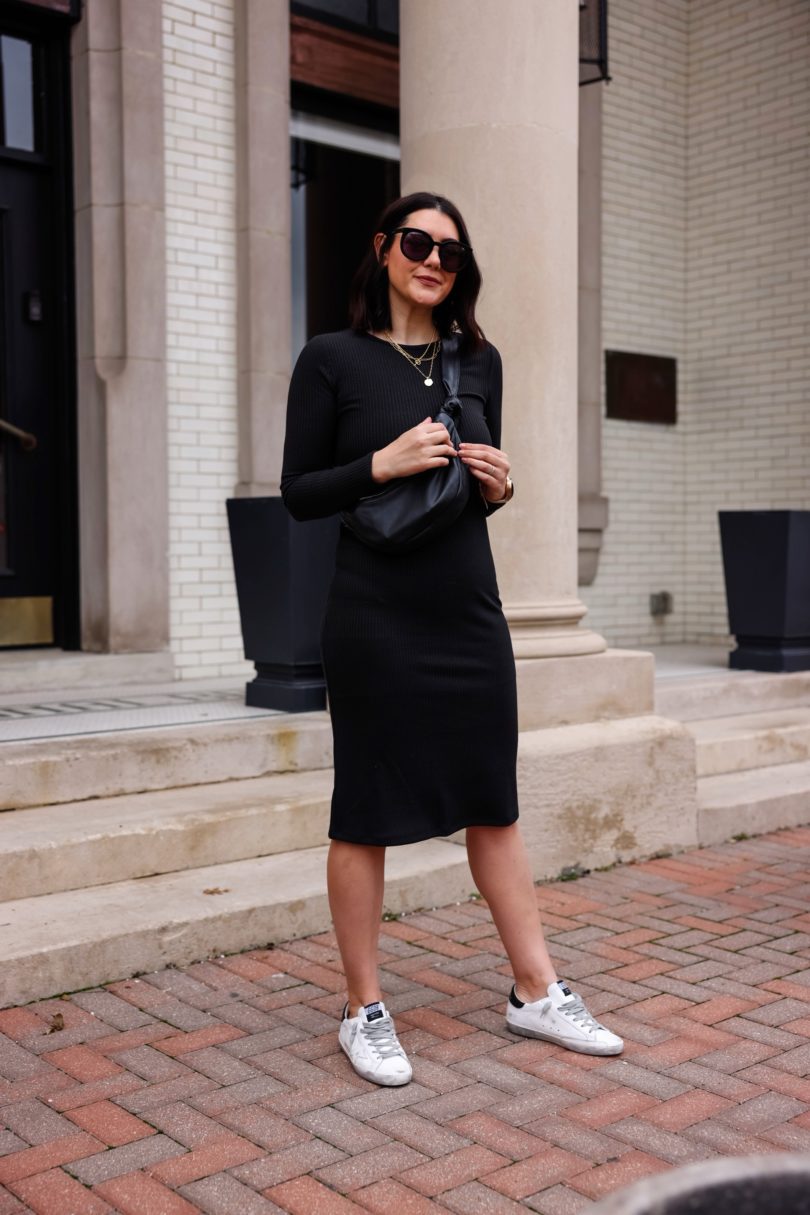 I was so excited to see this dress on the top 10 list! It's such a good dress to have in your closet, it fits well and it's comfy! Best part? It's under $40 and still in stock! Find it here.

I actually have never worn these sneakers BUT they are the cutest dupe for my Golden Goose sneakers. (Speaking of, I have a full Golden Goose dupe post coming tomorrow!) You can find this under $100 pair of sneakers here.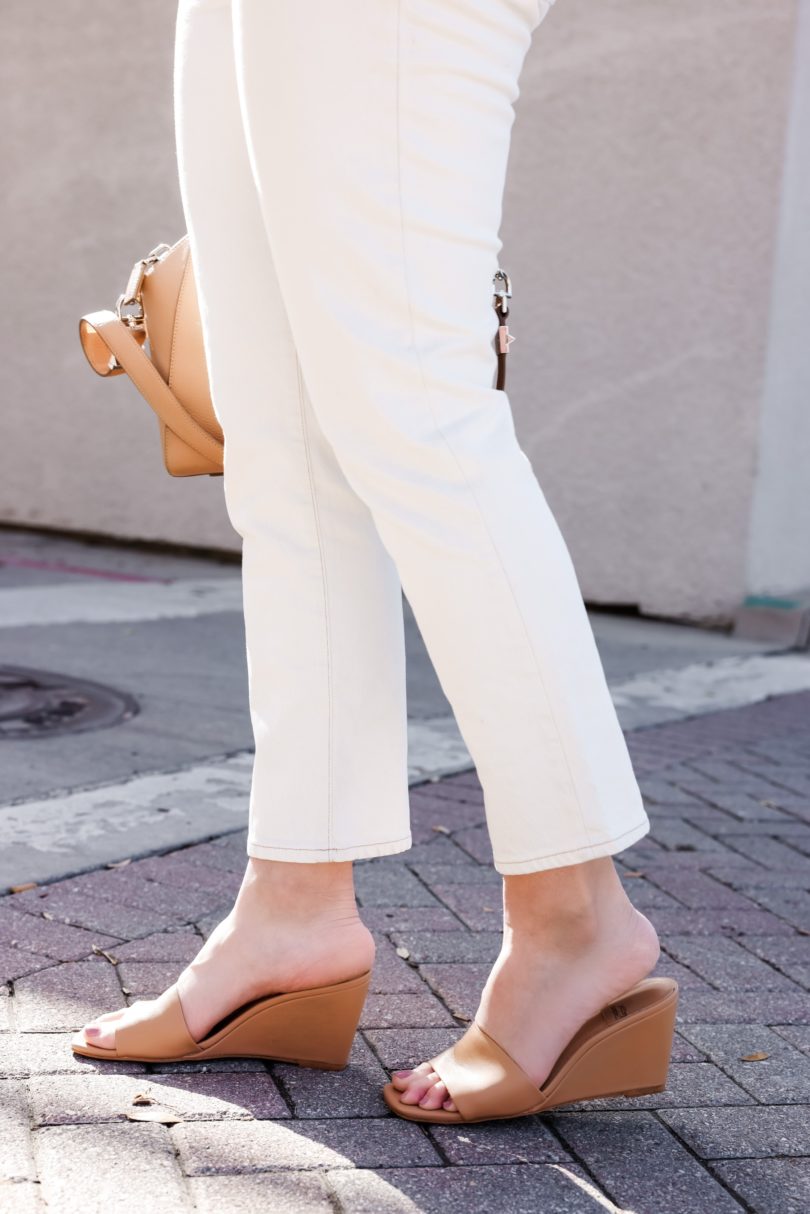 If you've followed for a few years, then you'll realize my pattern in the spring of finding one pair of heels or wedges and wearing them right into the ground. This is 2021's edition and I love them. The perfect heel height to reintroduce my legs to walking on an elevated surface again. 😉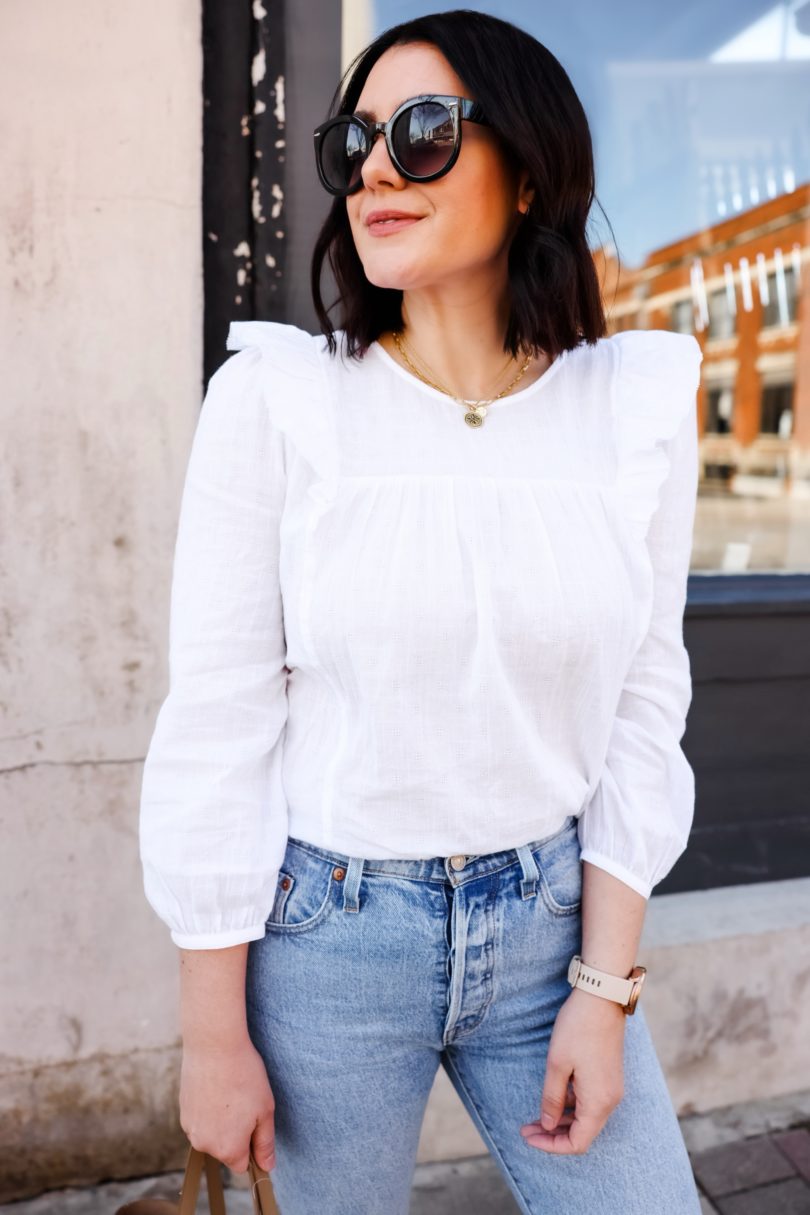 I love a white blouse for spring and it looks like you guys do too! I love this one from Madewell and you can find it here!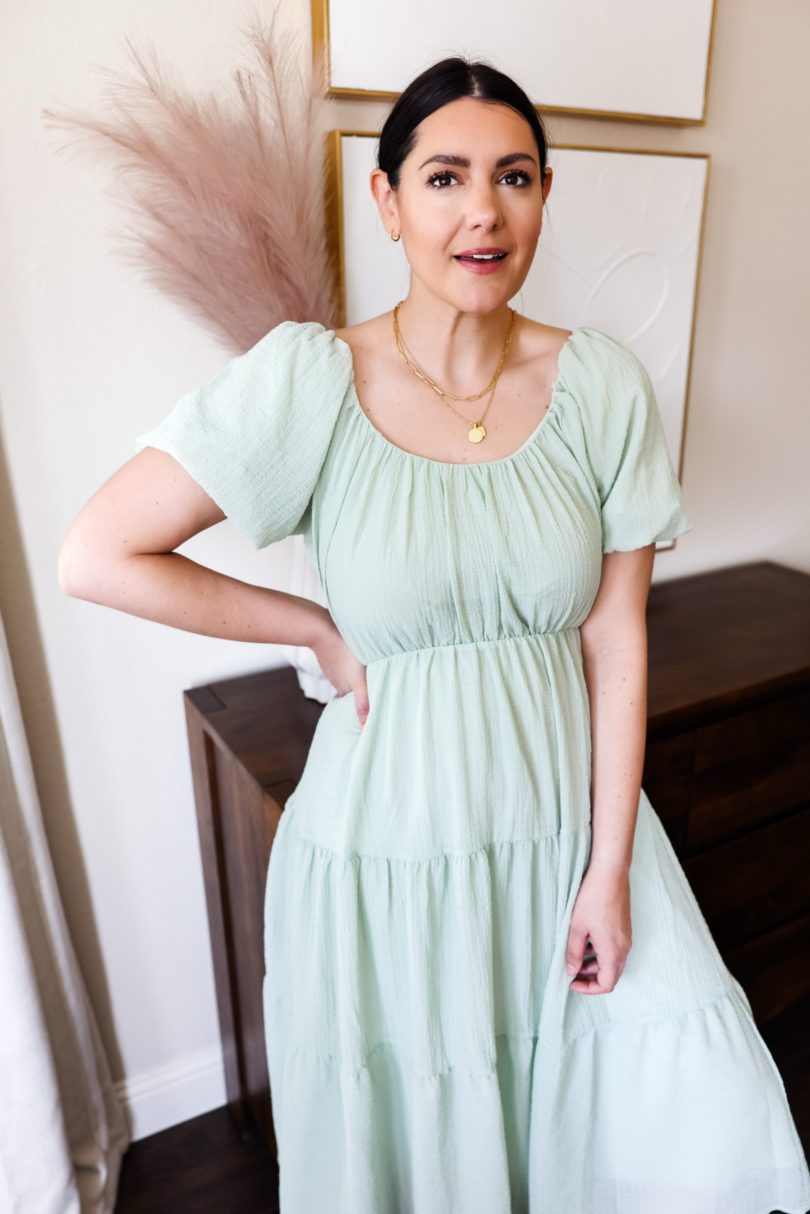 If this photo looks new to you, that's because it is! I never posted these outfit photos because this dress went out of stock in this color. But I found it in stock in this sage hue here! I'm in the medium, TTS.
You can find black, white and yellow from Nordstrom here.