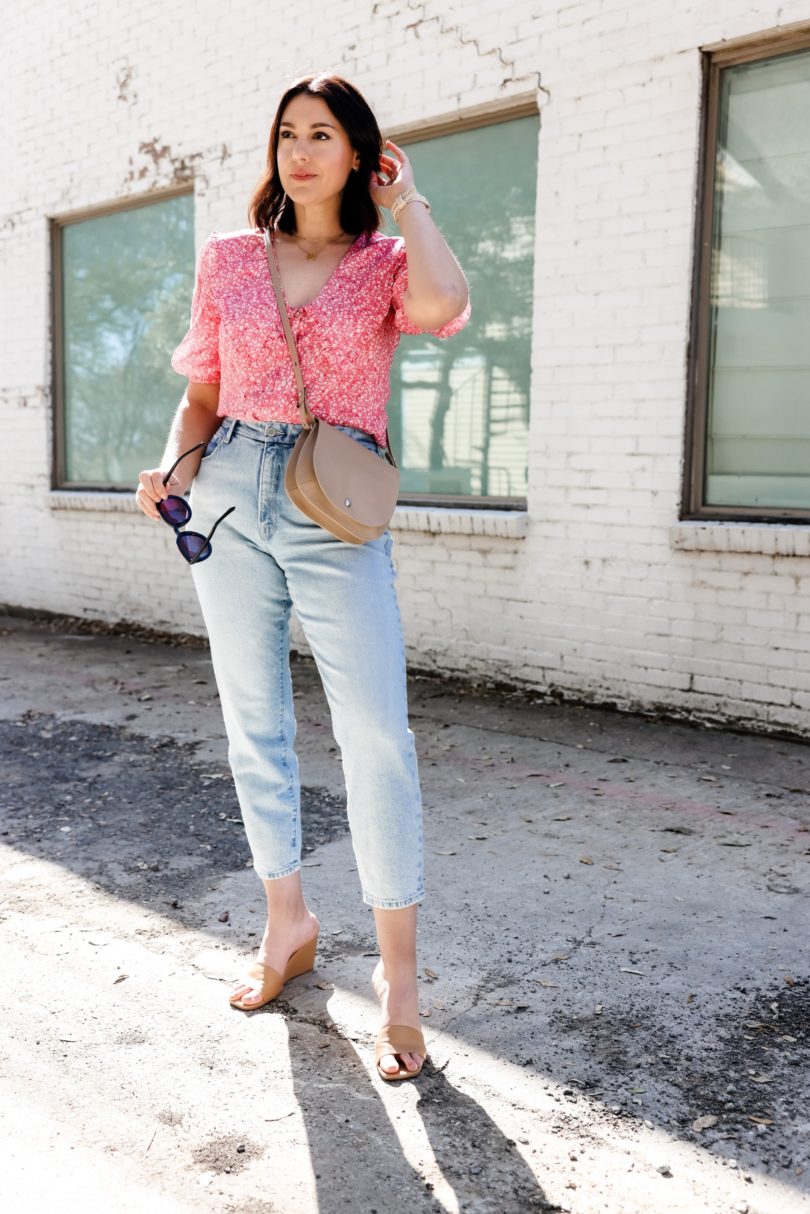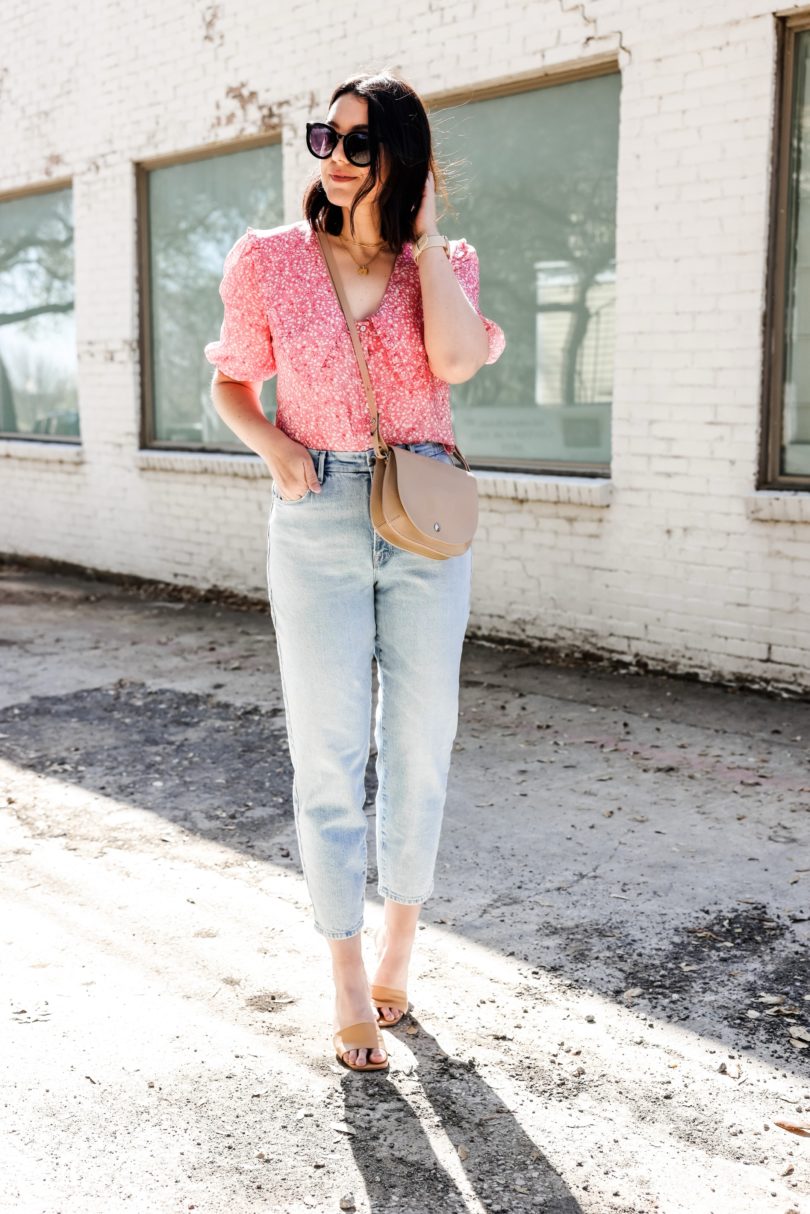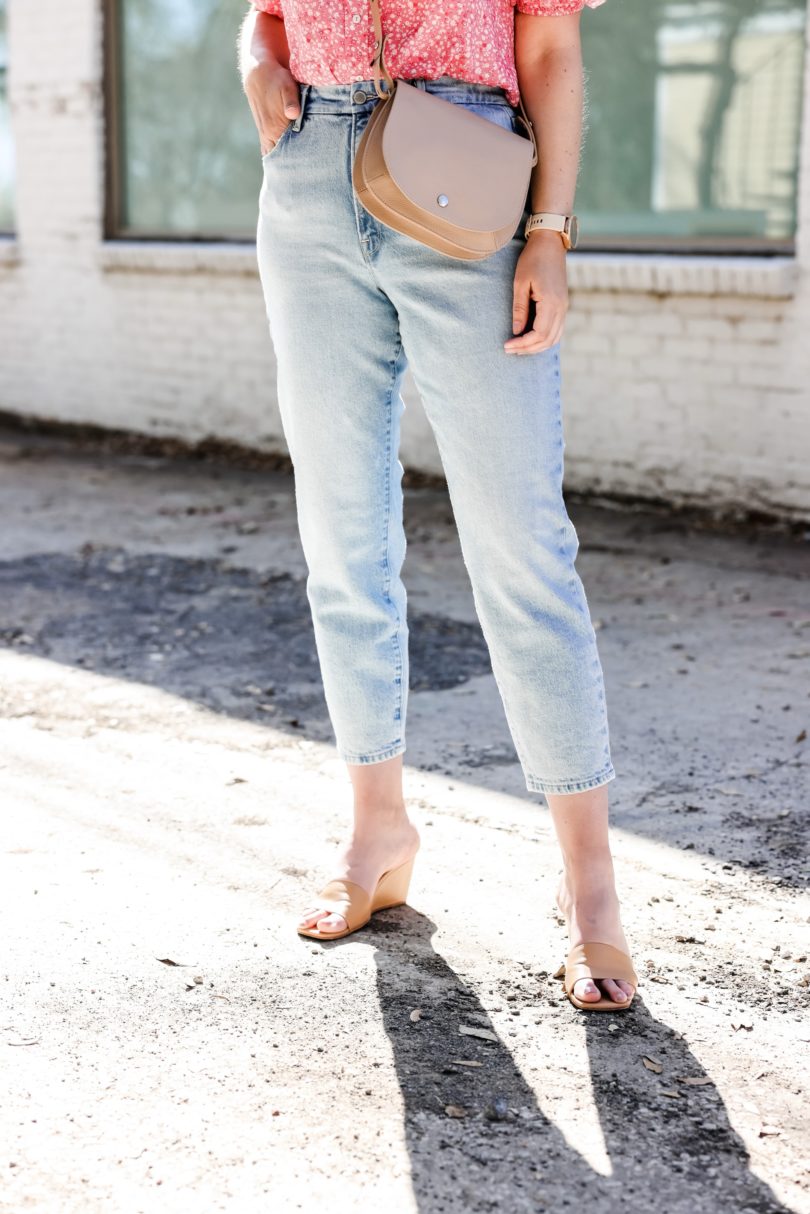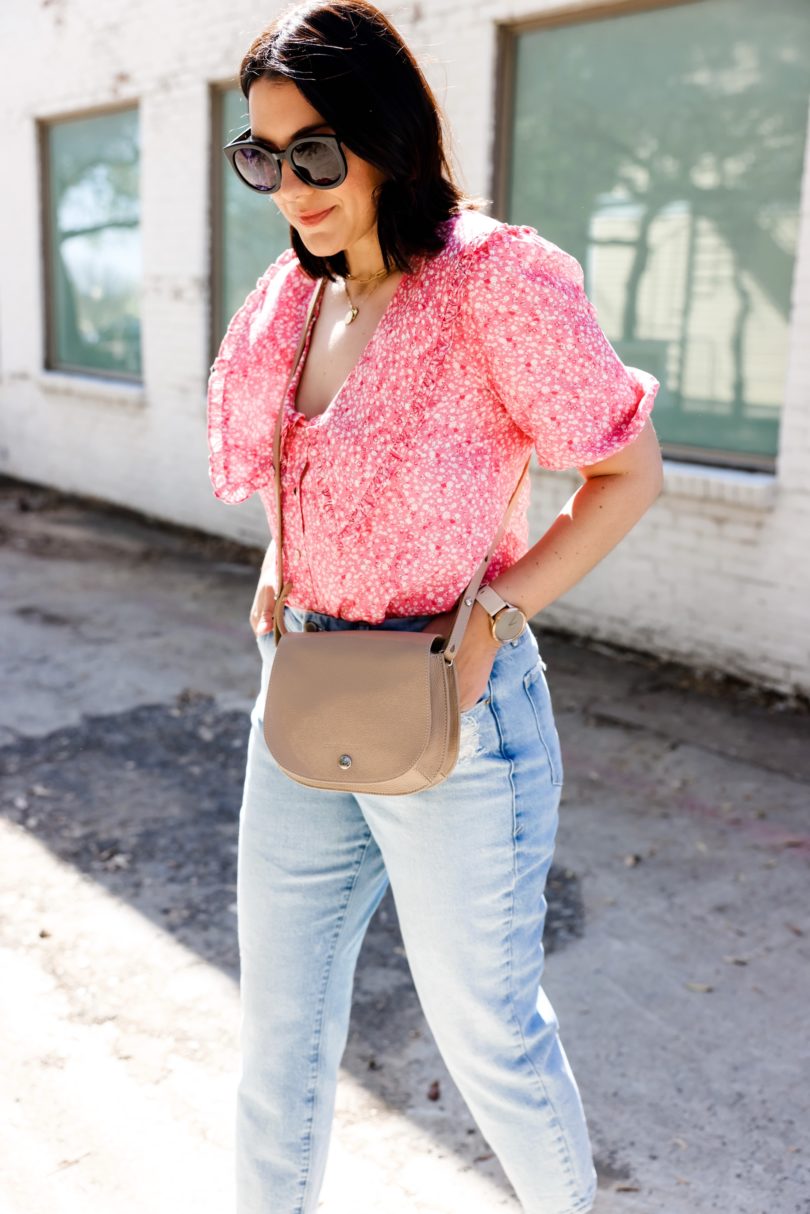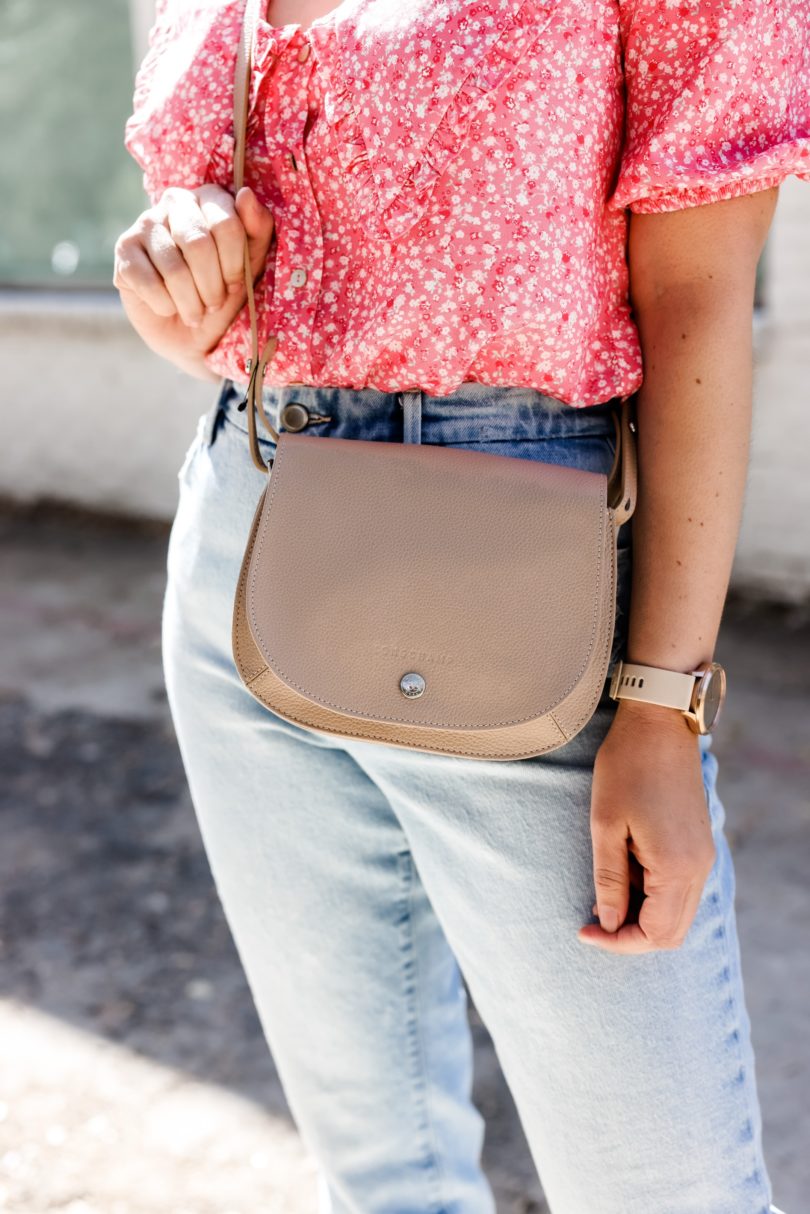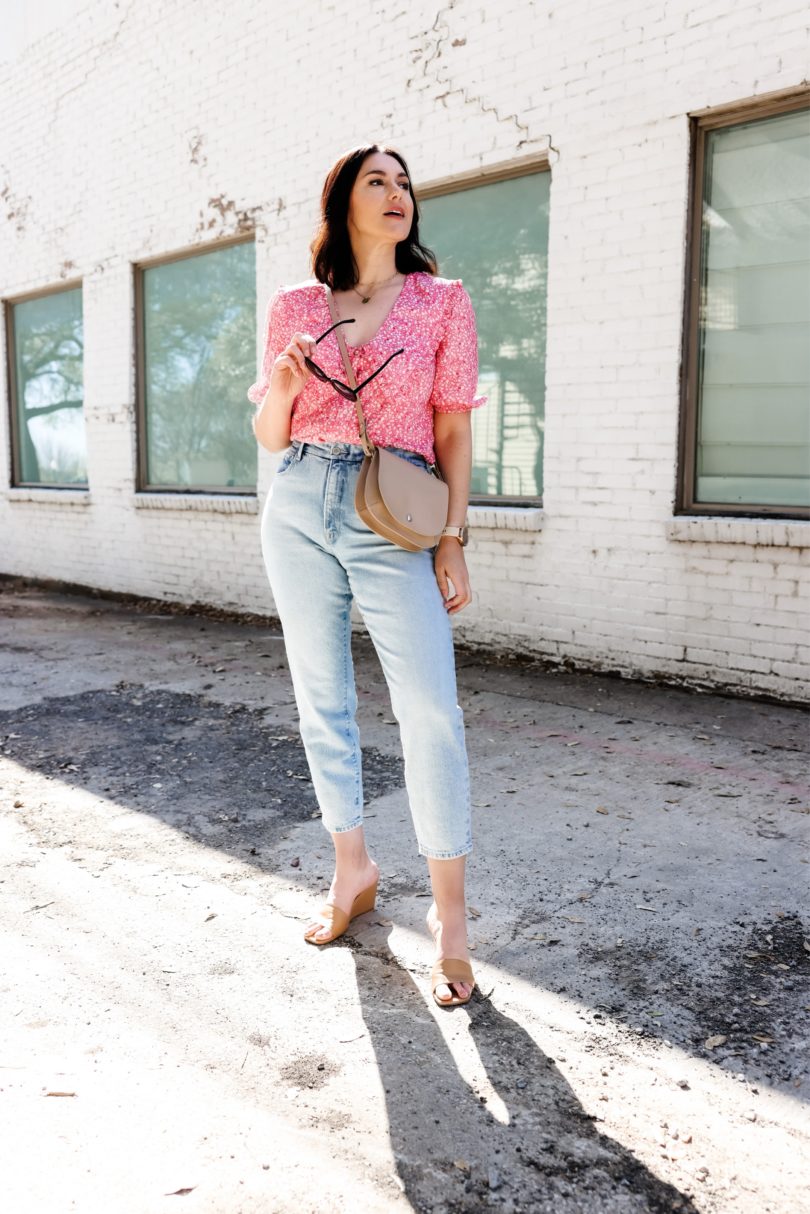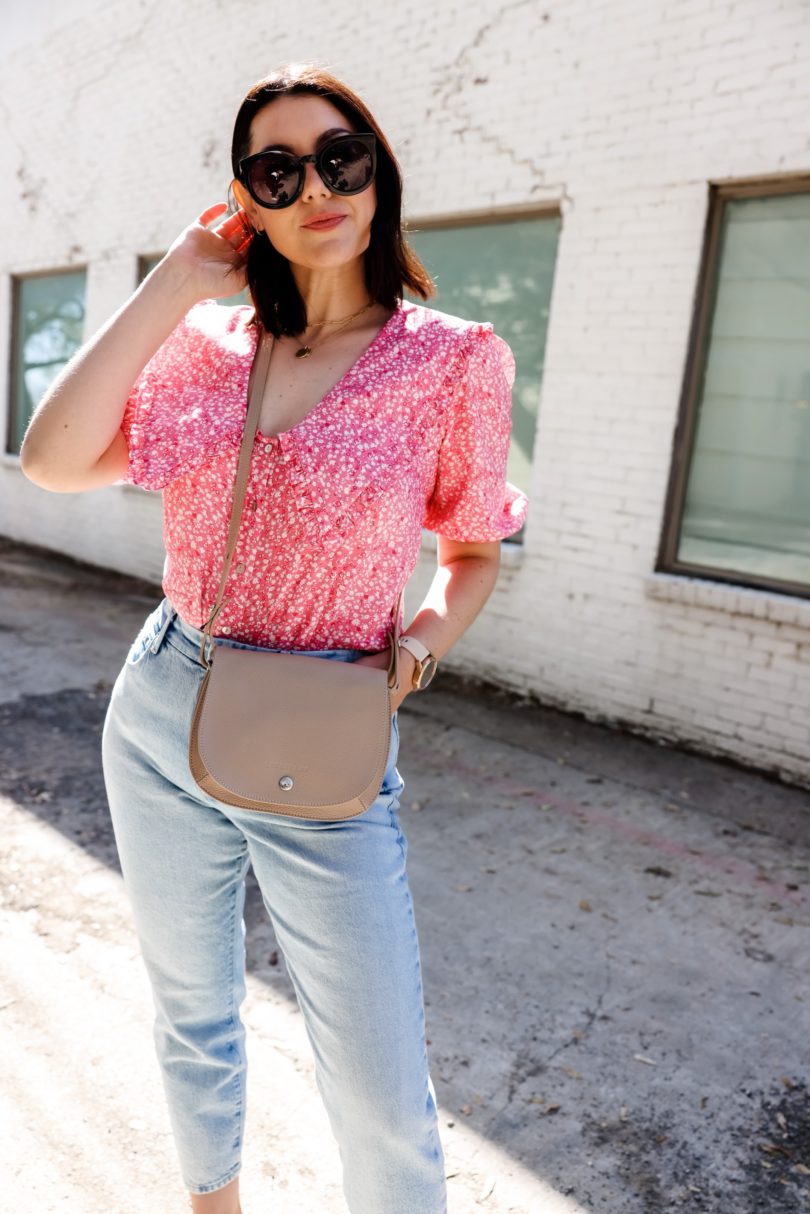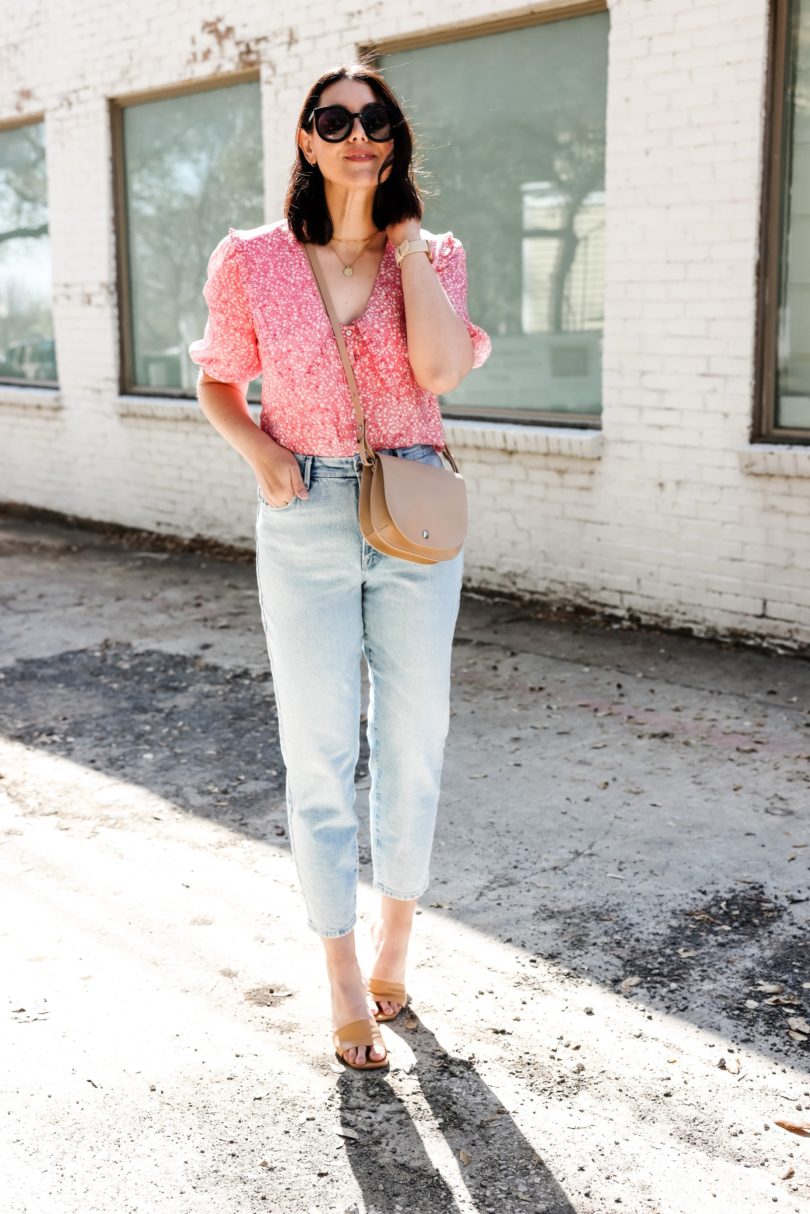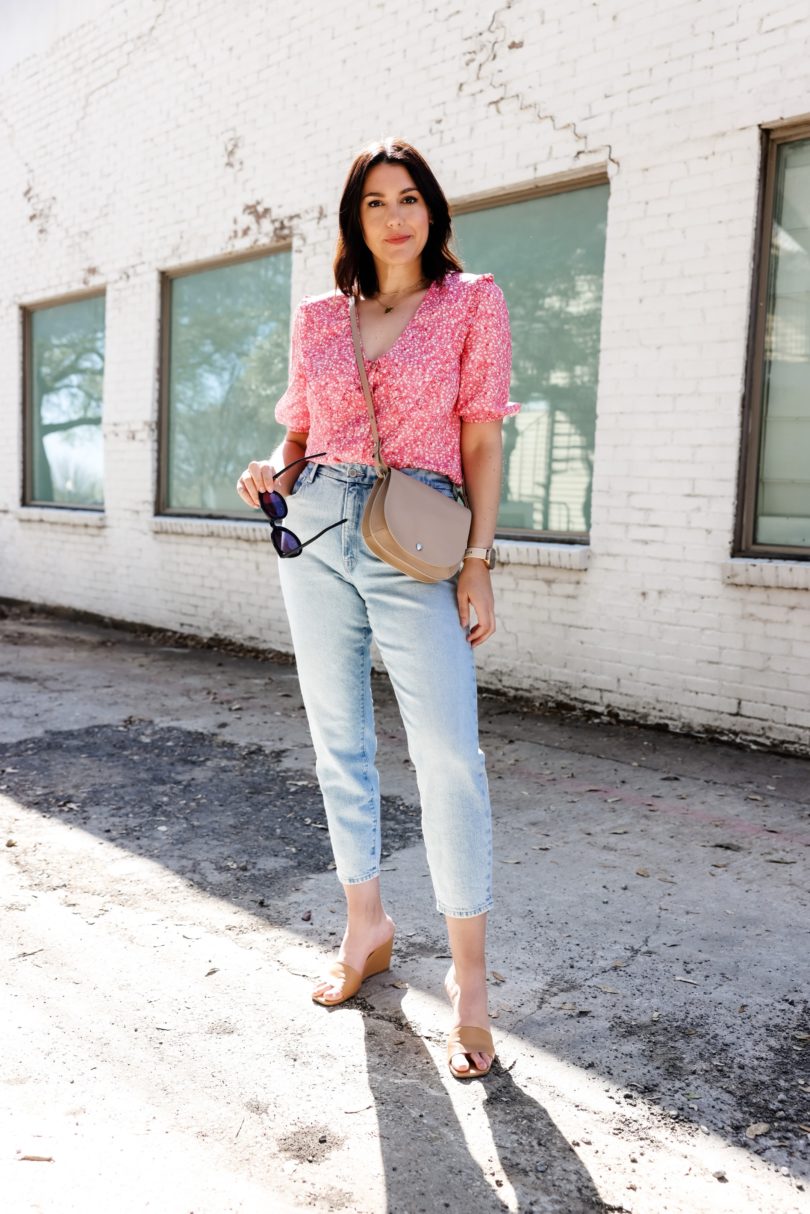 It's that time of year again where it looks like I'm obsessed with touching my hair but I assure you it's just windy AF. Ah, spring the beautiful yet confusing season when we try to wear dresses while the wind blows NNE 30 mph. Not trying to be sexy, just trying to survive.
What kind of fashion blogger would I be if I ignored the hottest trends out there? Probably a better one lol. BUT let's leave our high expectations behind and follow me down the rabbit hole that is 2021 fashion trends. We've got long sweat shorts, we've got Crocs, and now we've got big 1980s collars, which is where I am taking us today; to the land of Peter Pan Collars.
This look in general is a huge 80s throwback, no? The high waist mom jeans and the oversized collar are two huge trends right now.  They're a complete comeback and I am here for it. I remember looking at old photos of my mom in a maxi dress with buttons and a giant collar like this and thinking 'who thought that looked good?' Oh how the tables have turned. I'd probably borrow that dress nowadays and wear it with my sneakers. I quite like how trends die and comeback to life but better the second or third time around. Except for that weird span of time in the 2000s when people wore exposed thongs. It only looked good on Halle Berry, don't @ me. That trend is good to stay deep in the grave. (Side note: Sometimes I imagine Google's SEO robot trying to categorize my posts into their algorithm machine like 'thongs….Peter Pan…collar…crocs…windy…Halle Berry' Even the soulless robot is like 'what is this mess of a site? Cancelled. No SEO for her.')
So when Peter Pan and/or oversized collars came back around this spring, I was ready. I love the look honestly. It's sweet, maybe even a little twee and maybe even twee in an ironic way. Ironically twee, that sounds like when people on House Hunters say their style is 'modern vintage.' I think it's best to approach this trend with as much simplicity as possible — let the collar do all the talking. Of course this top is using her outside voice with this pattern, but overall the rest of my outfit is low-key. Light jeans, nude heels and accessories really let the top make the statement. I am in the medium of the top and it's a nice fit! If you have bigger boobs, though, size up one! You can find my top here.
Oversized Collar Options

Also, I don't know what it is but I haven't been into new purses in the past year. I did pick this one up because I loved the color and wanted a cute crossbody. It's definitely small (no long checkbook length wallets) but it holds keys, phone, sunnies and a small wallet so good enough for me. You can find it here!