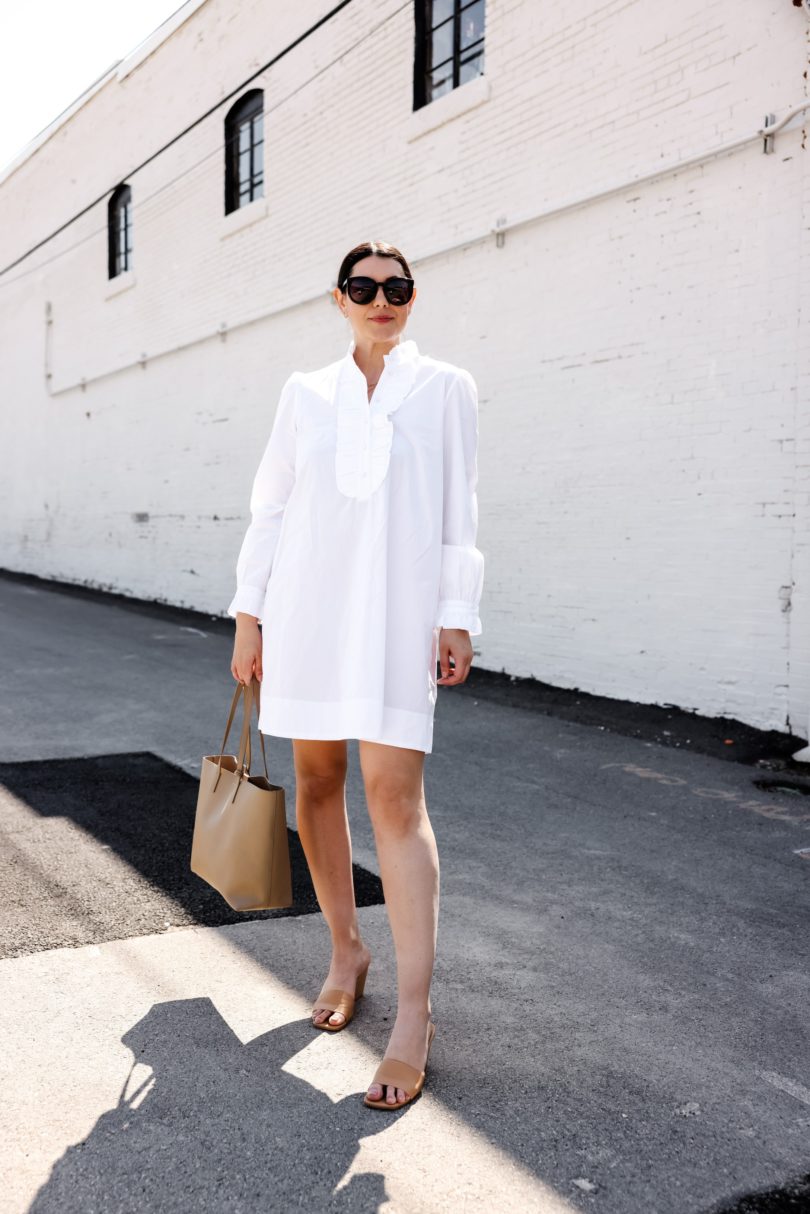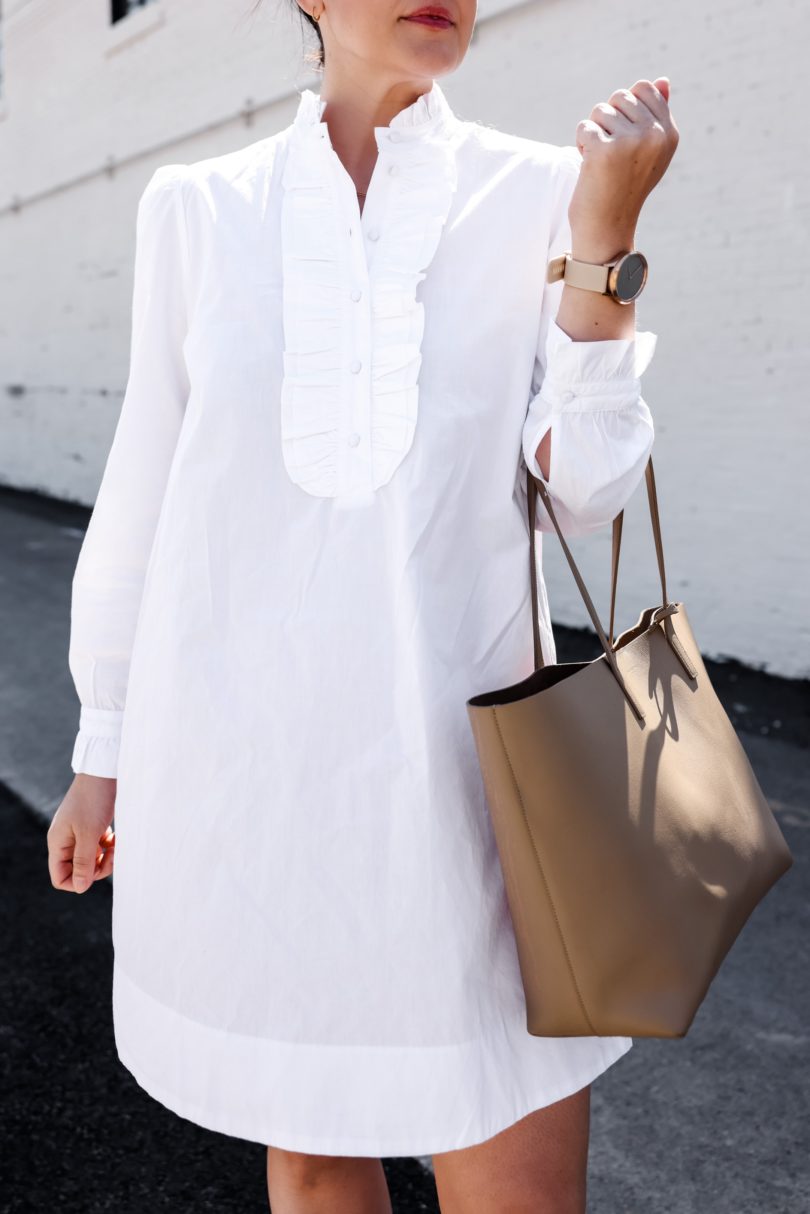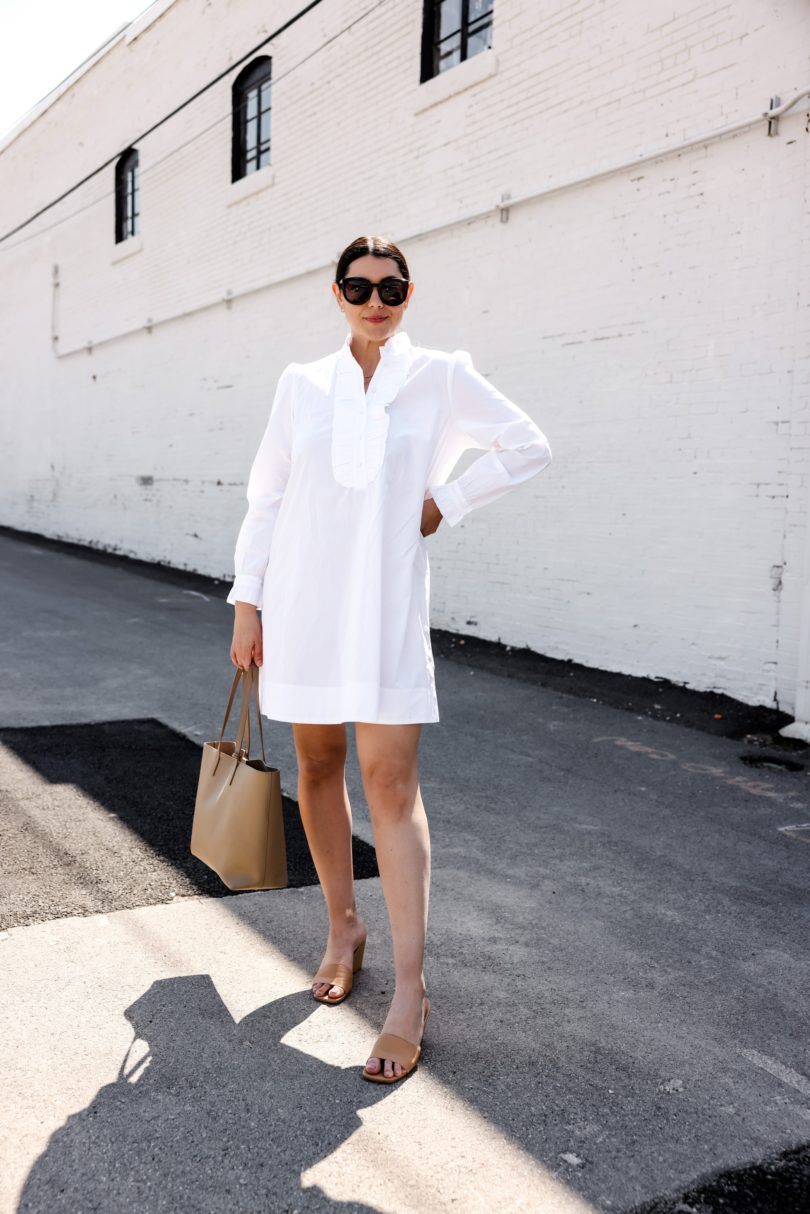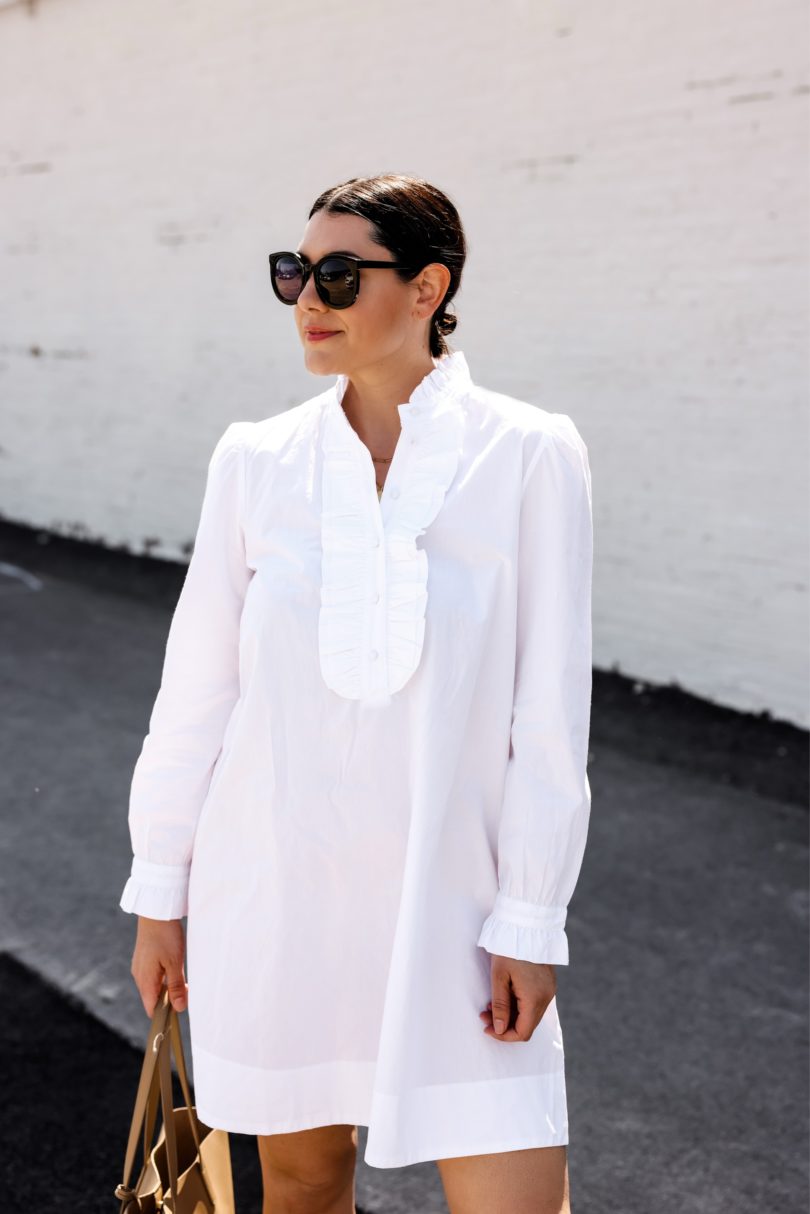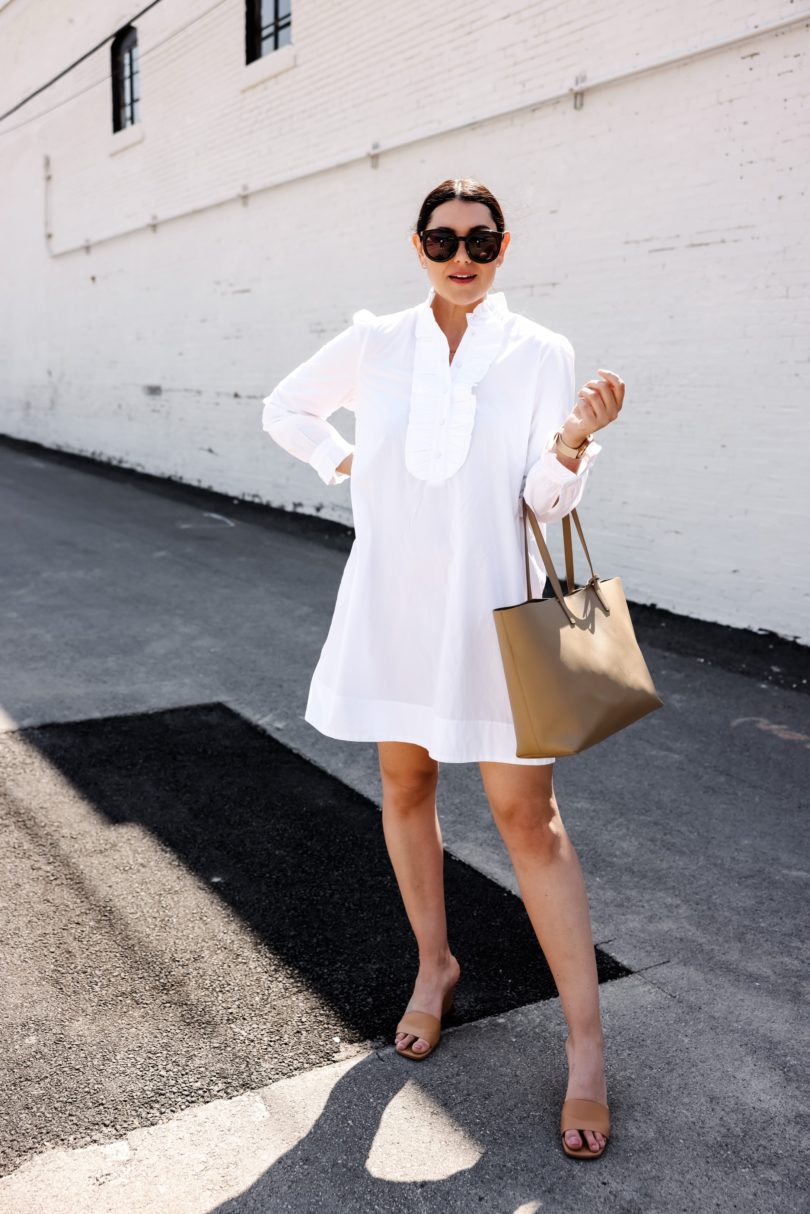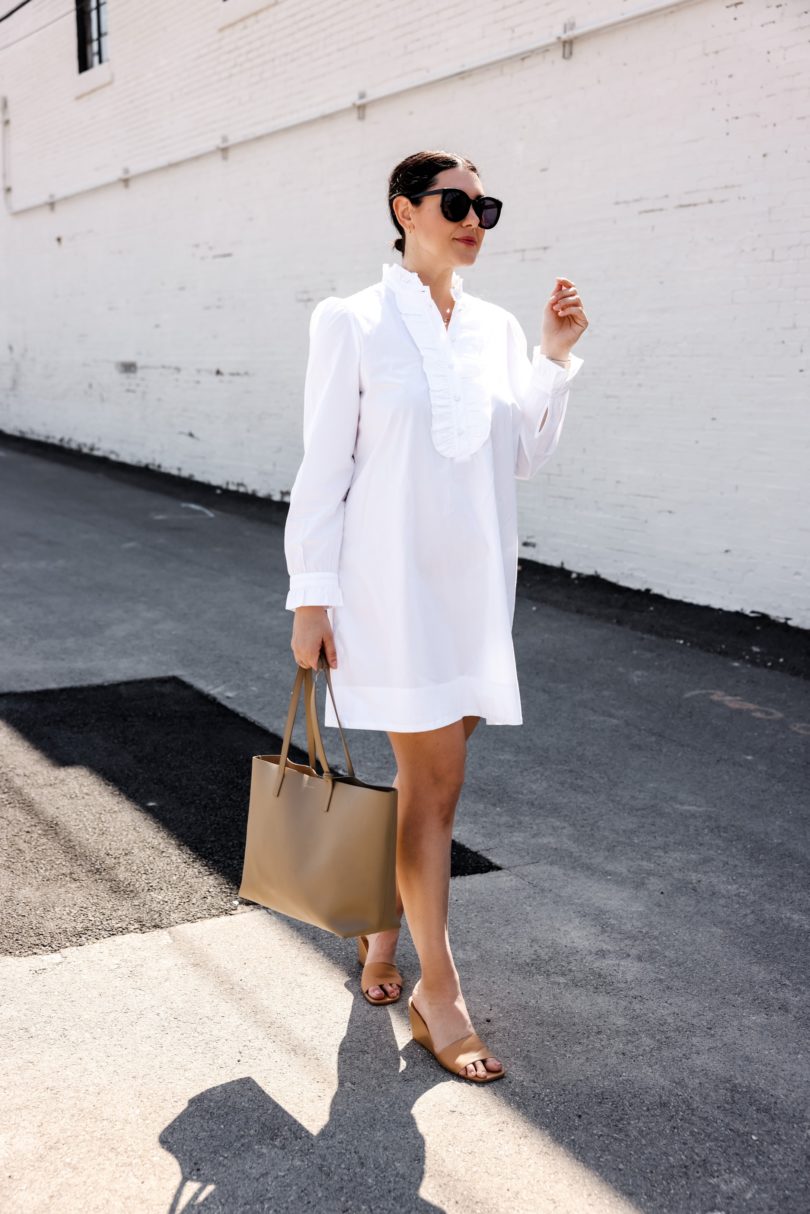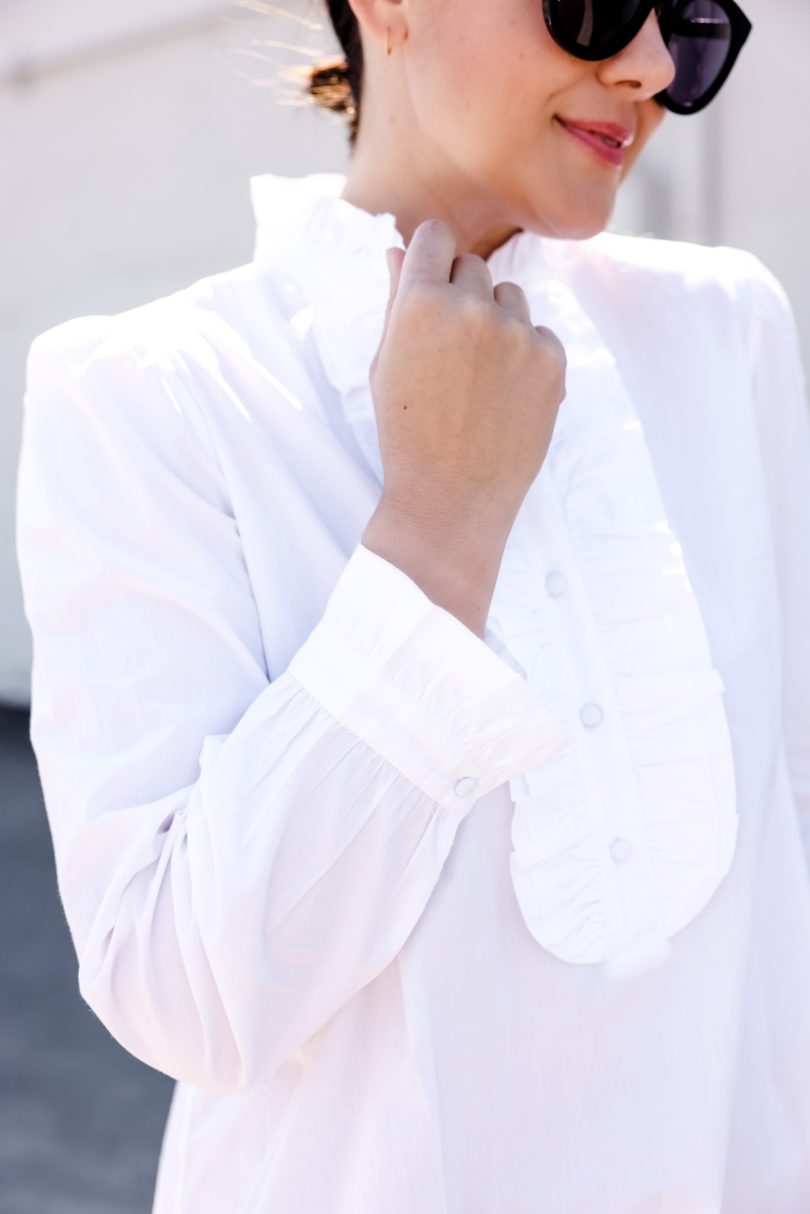 It has been an absolute minute since I've looked twice at J.Crew. In fact, I think the last time I dipped a toe in the J.Crew pool was fall 2019. (I have a freaky good memory and also photographic evidence to back up said memory.) Since then I've really focused my attention to J.Crew's cooler younger sister, Madewell and I've admittedly left J.Crew behind. But I've had a few people request I do J.Crew for Sunday try-ons on IG stories and I totally agreed. It was time to give J.Crew another chance. After all, we had years of history together — remember the button downs? The pencil skirts? The crystal necklaces we inexplicably wore with graphic tees? Oh yes, the sweet memories of the 2010s wafted through the air as I typed in jcrew.com and was very pleasantly surprised by what I found.
This dress was one of those sweet surprises. Unlike anything I have in my closet — now or ever — and I was so glad it was exactly what I imagined it to be. It's a loose fit, tent-like almost but the sweet ruffle placket and neckline give this look a really expensive vibe. I would say it runs generously, so you could size down in you are in between sizes. I'm in the medium and it's just on the edge of being a bit too big in the shoulders, but I like the look / fit so I kept the medium. Also I washed it this weekend, it washes out perfectly and steams out like new. Good news, too — it's 40% off today! Fancy has a price but it's on sale.
What are your thoughts on J.Crew? Are you interested in seeing more pieces from there?