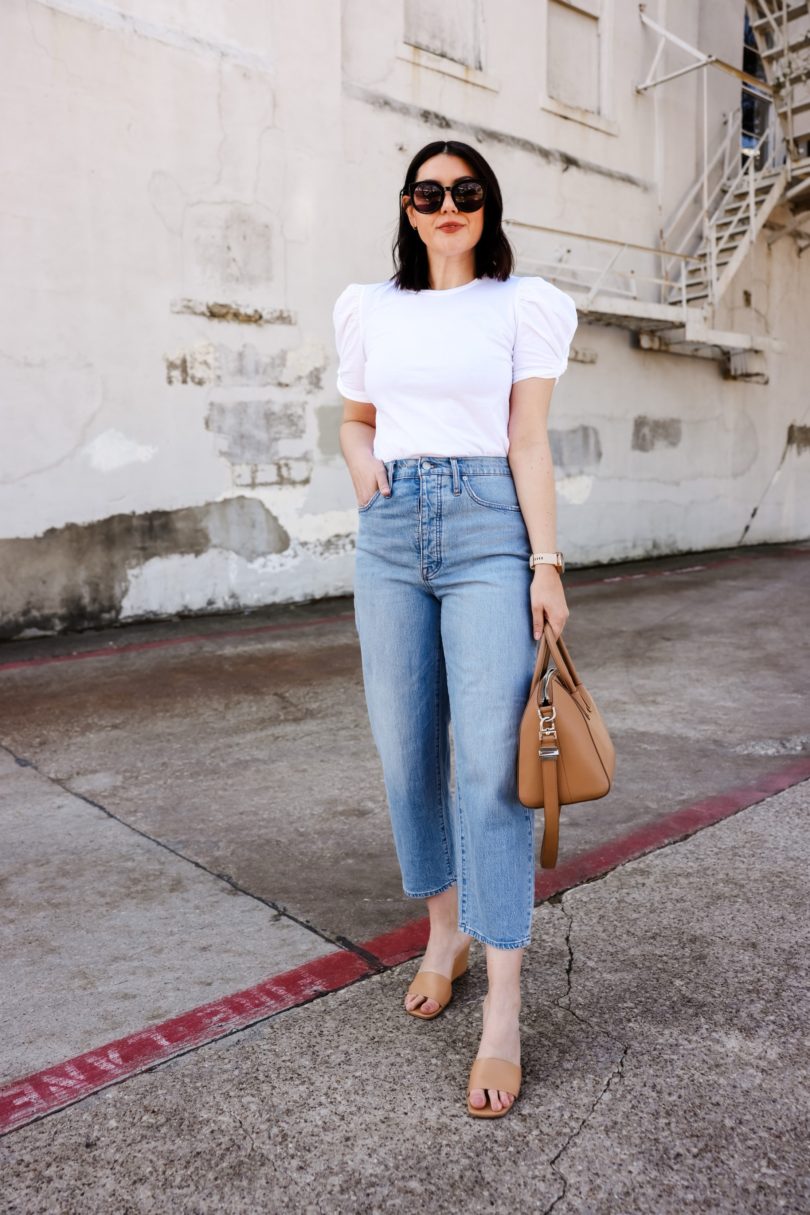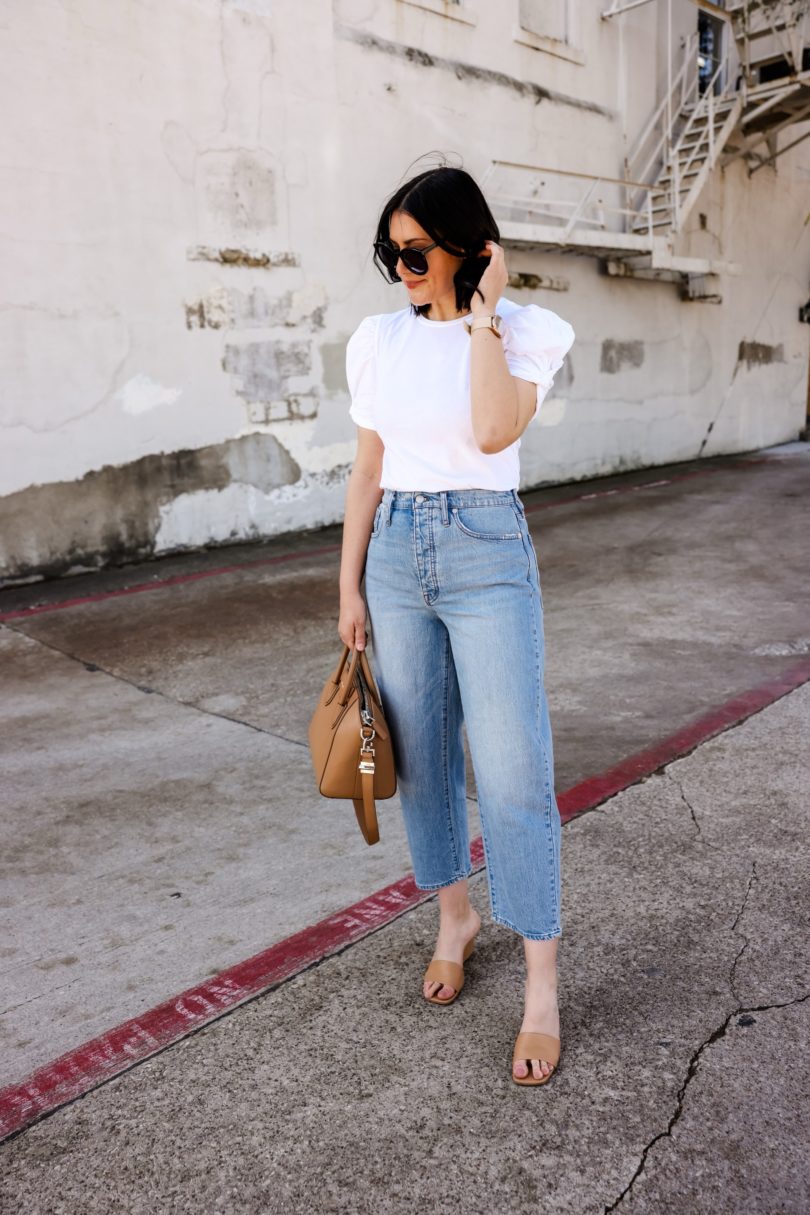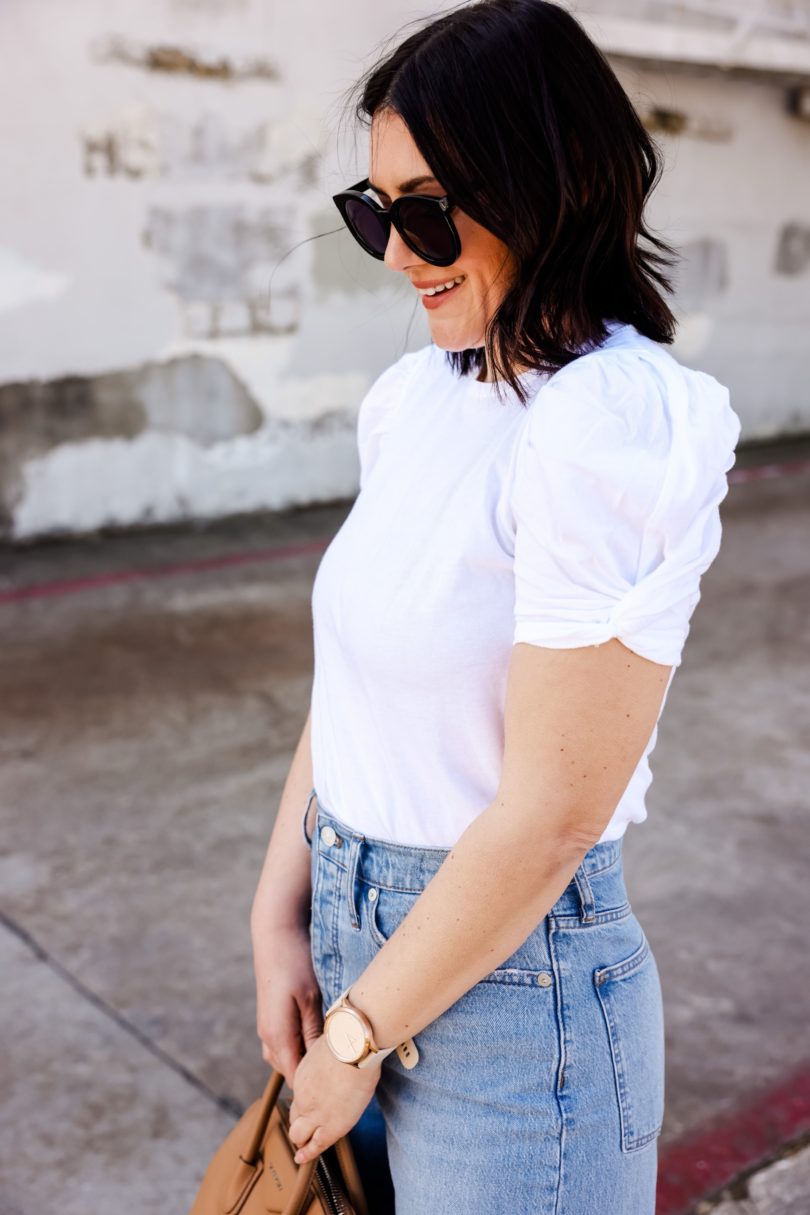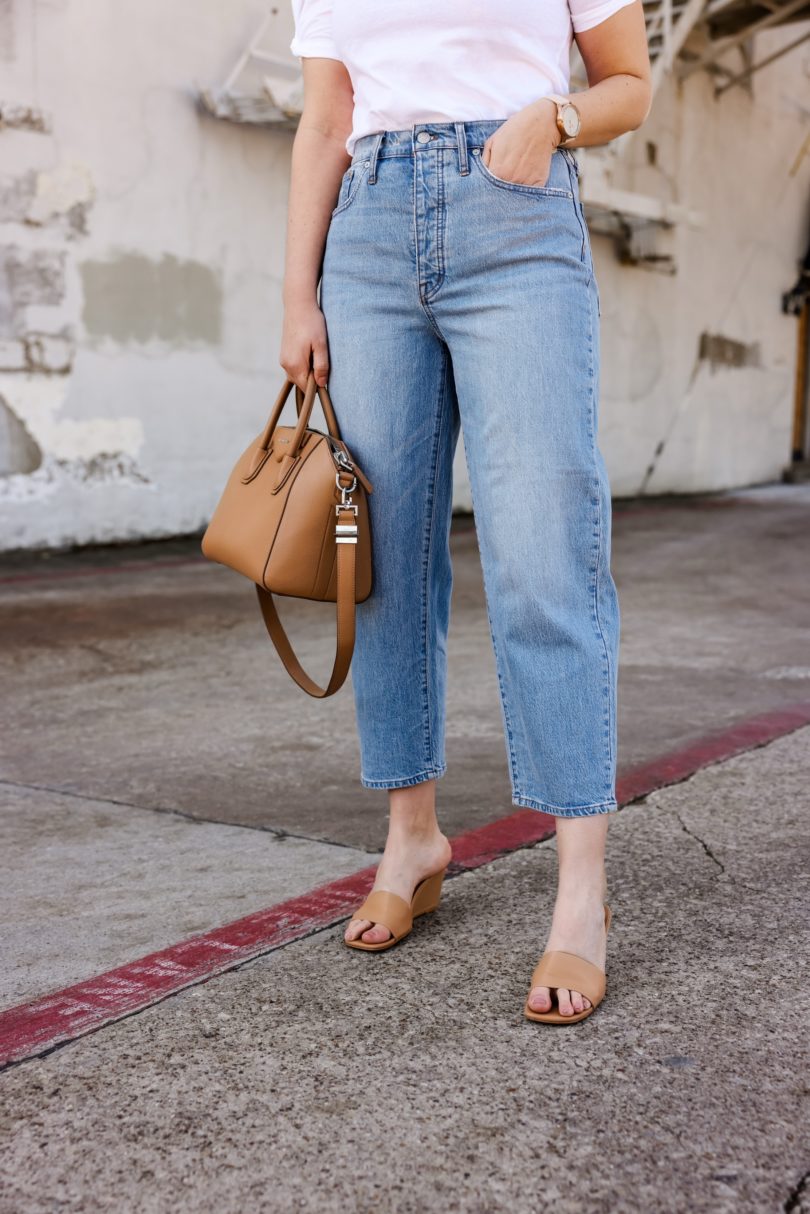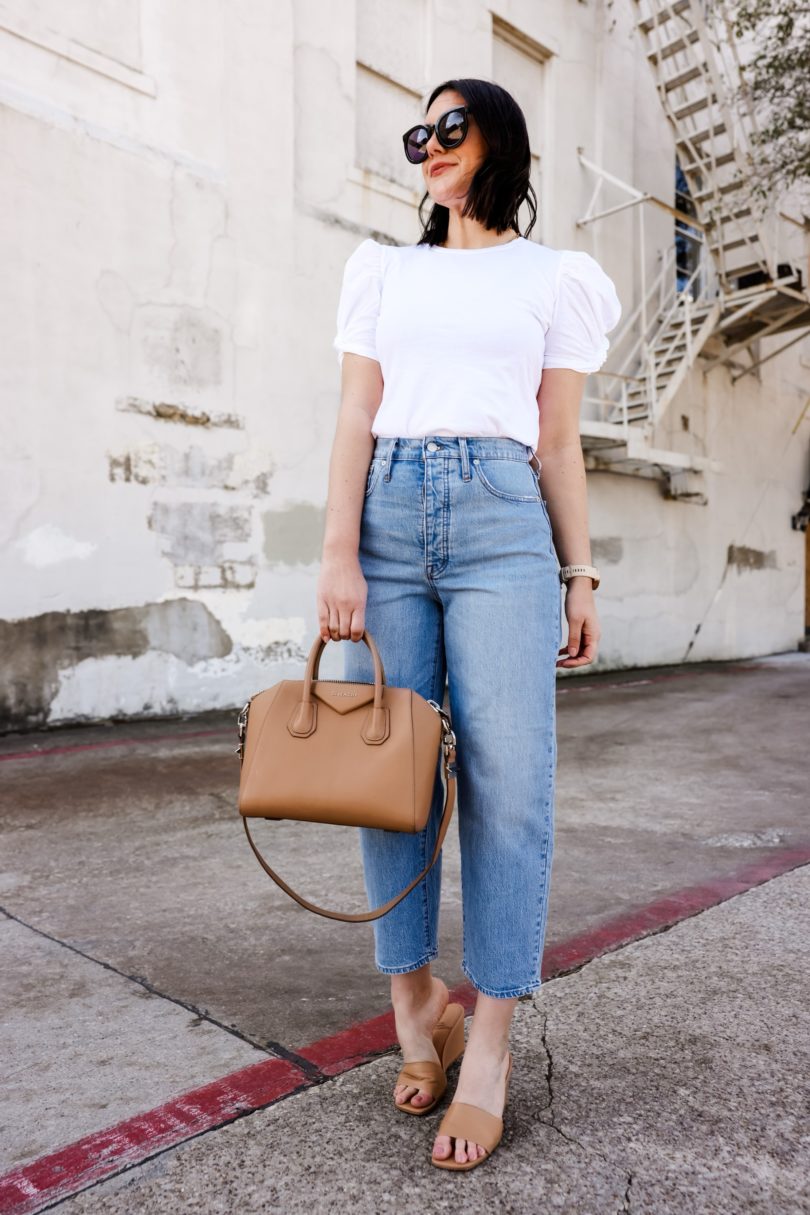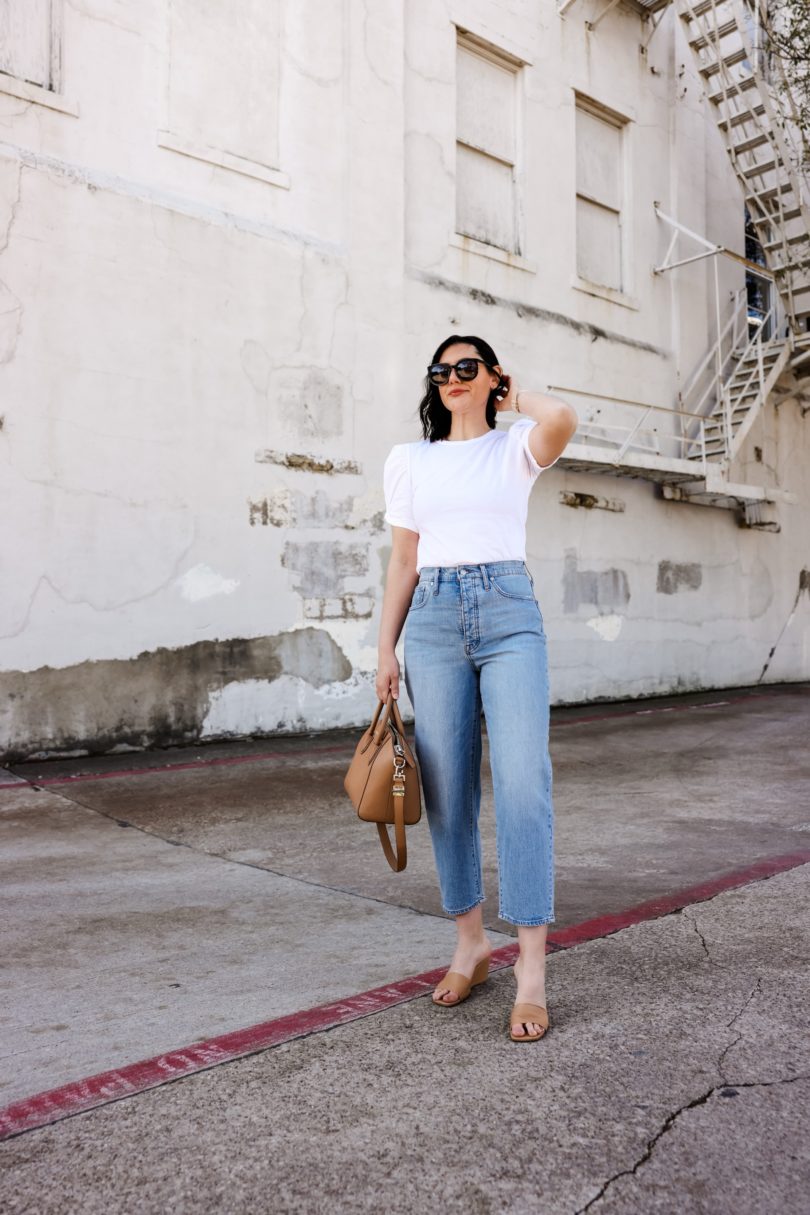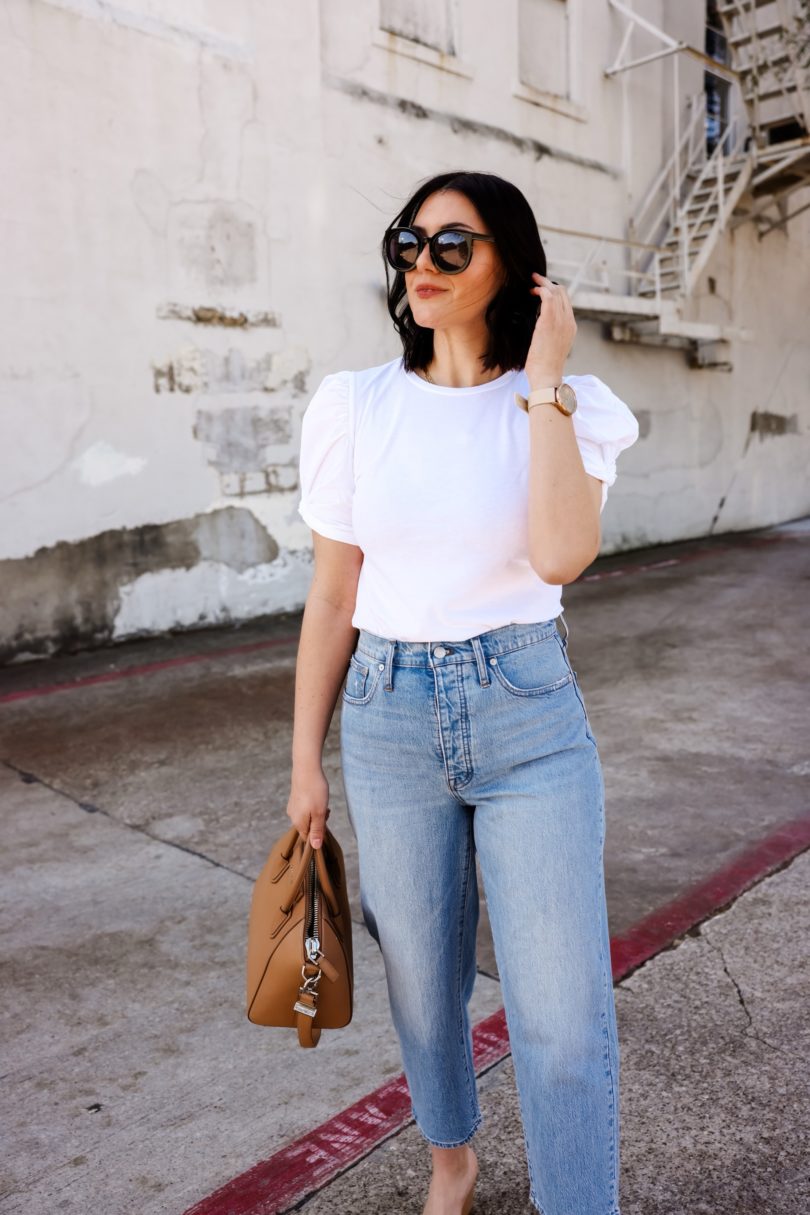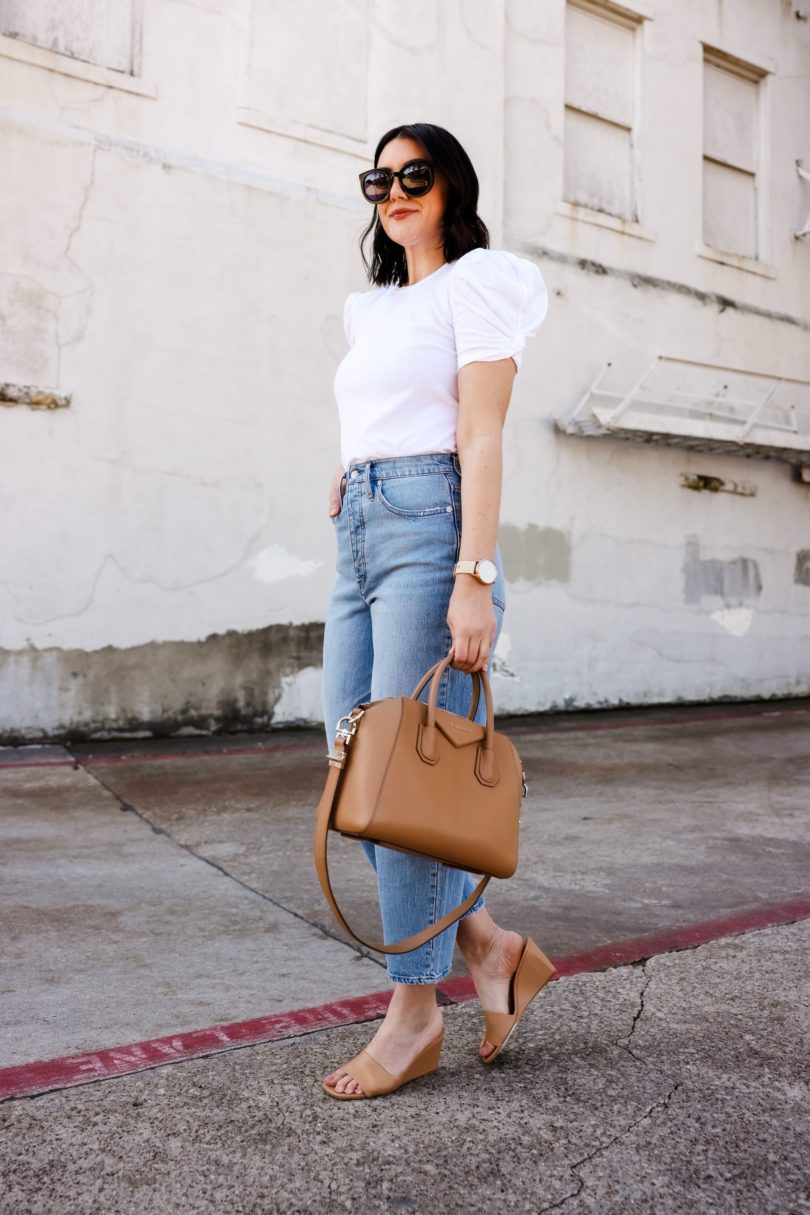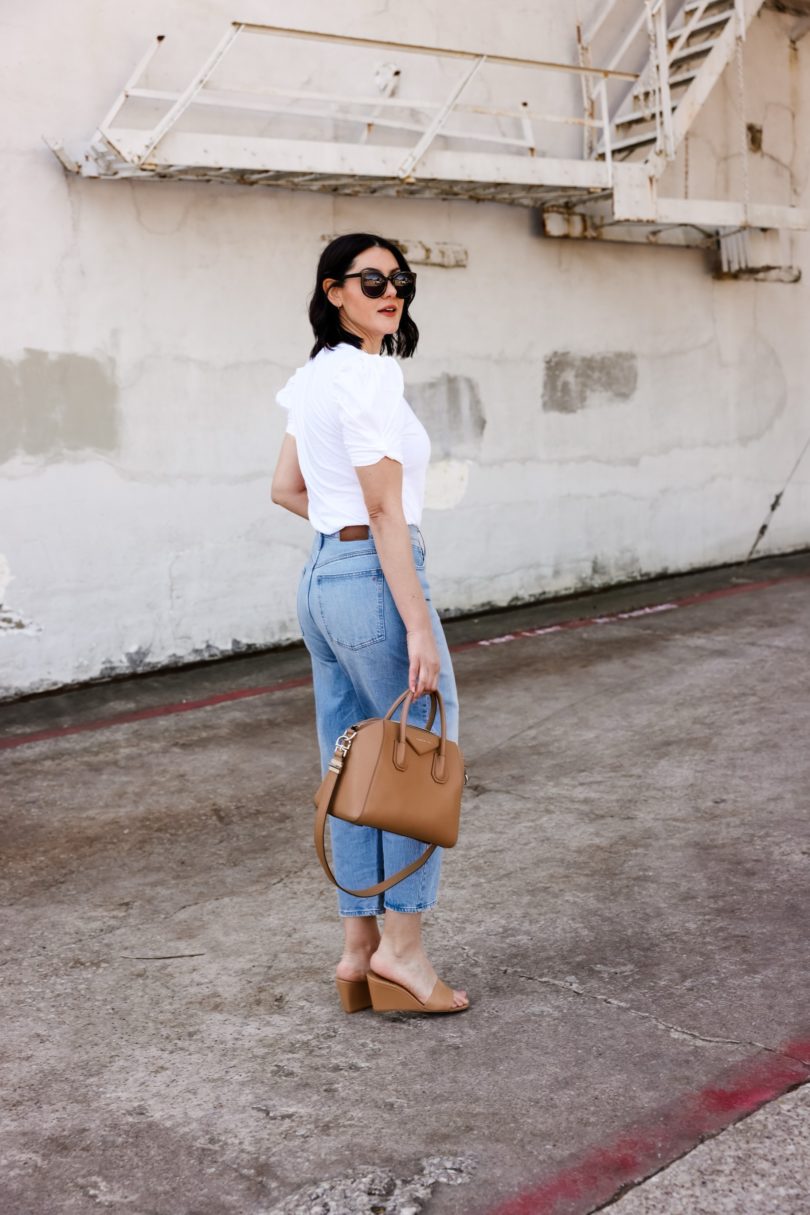 Okay so hear me out: I kind of like Balloon Jeans, you guys. While I am not trading in my skinny jeans ever, I've been very denim curious with other styles (you can see a few of my favorites here!). Since I do try ons a lot, I get the opportunity to try on a lot of styles without committing to them (10/10 recommend this method) and this one pair has stuck with me. Usually I can tell instantly if I like or hate something — there is no in between. But this pair, I couldn't get out of my mind. It wasn't love at first sight, but it was intrigue.  I love the wider leg with the more fitted waist and I love the ever-so-slightly cropped look of these jeans. Ballon jeans is a quite accurate description because the legs kind of flare out then taper in, like a balloon. And I"ll be honest, that doesn't sound cute when I type it out. But I just kept going back to them and trying them on, deciding to keep or not to keep. As I tried them on with different styles, I just felt like something was off with the fit. Then it dawned on me — size up and let them be even looser and relaxed in the hips. I took them into Madewell made the swap and YES MA'AM this is the look I wanted. I was thrilled that they fit the way I wanted them to in my head. (You can see them in my typical TTS (28) for Madewell  here.)
So the lesson here? If it's a new style for you, try a few different sizes till you like the fit of the jeans. For you a size down might fit best or a size up, like me. I am in the 29 here and they are pretty big in the waist, but I can pull them down a bit and let them hang, very relaxed. This size up also relaxed the thighs as well so the jeans falls in a straight leg instead of curving with my leg shape. You can find these from Madewell here.
(If you read the reviews, you can tell people are kind of all over the place with the fit and I don't want to add to the fit chaos. I would say overall they fit true to size, but I wanted them a bit looser / relaxed in the hips and thighs so I sized up. I would suggest a true to size fit, especially if you find jeans to be looser in the waist.) 
If you like this look, I've found a few other versions in different price points below!

Again, you don't have to love them them but for me? I actually really like them. They're comfortable and feel like a 90s throwback that I can actually get behind. And while we all can't agree on balloon jeans, I think we can all agree on a puff sleeve tee. I love this one and it's under $40! I fits true to size and is the most darling tee. I am in the medium, fits me true to size! You can find it here.