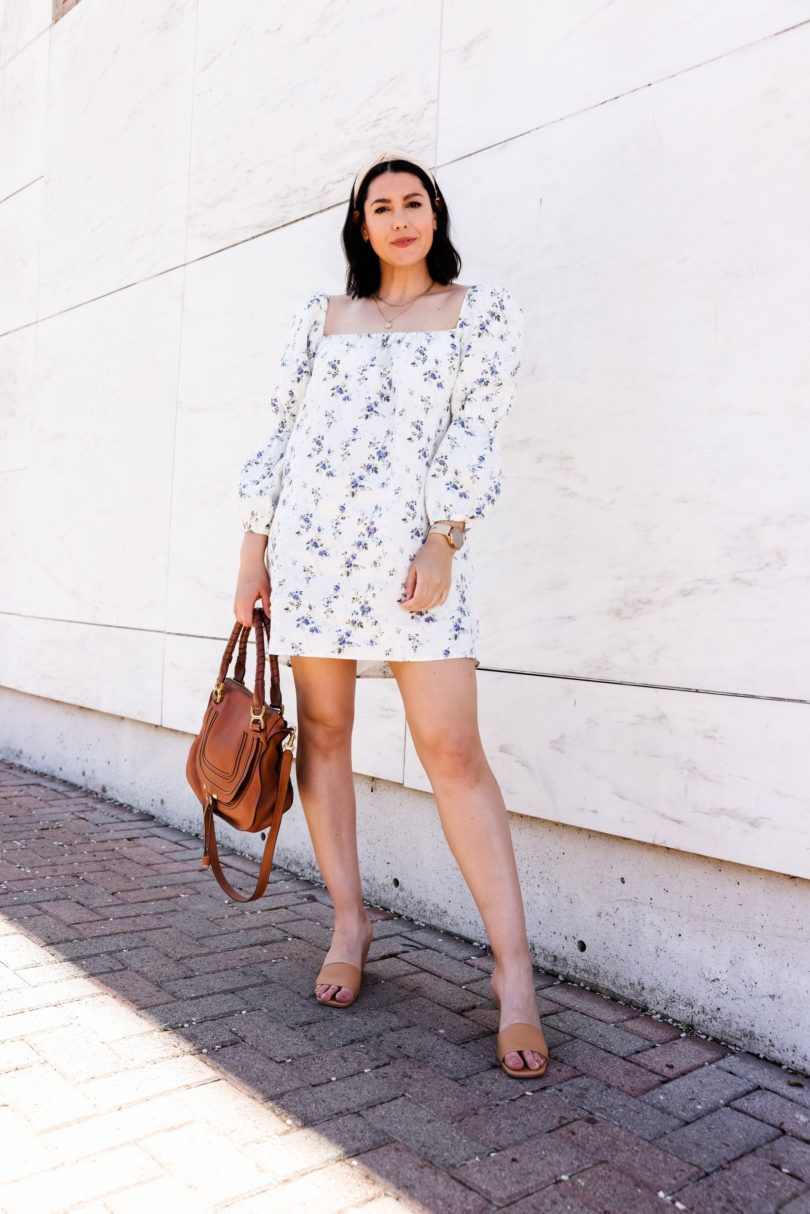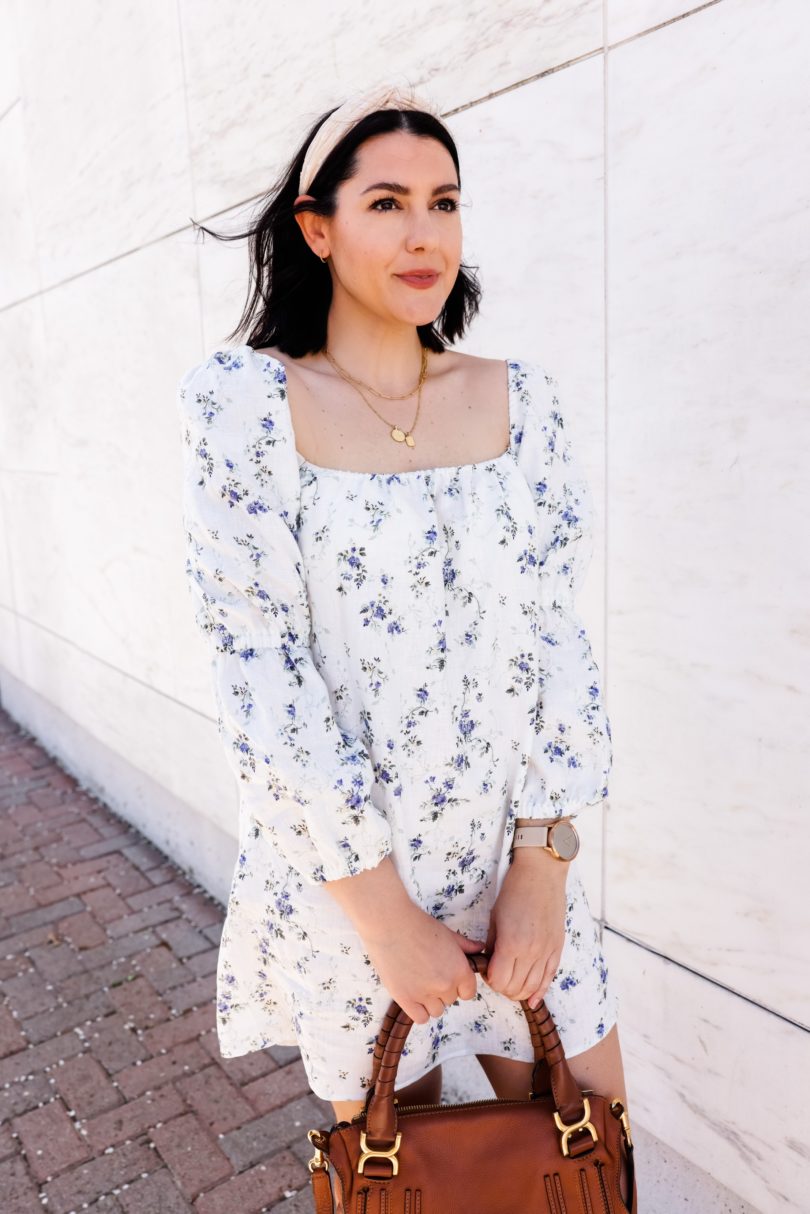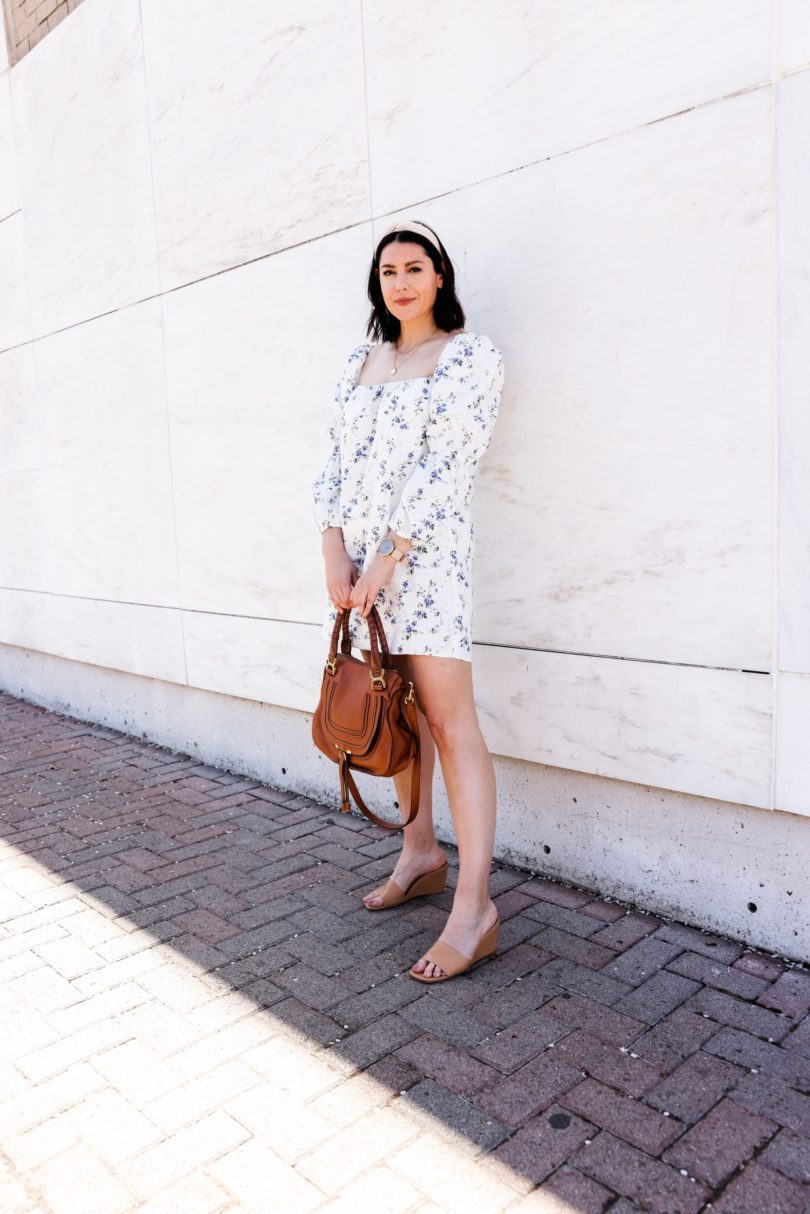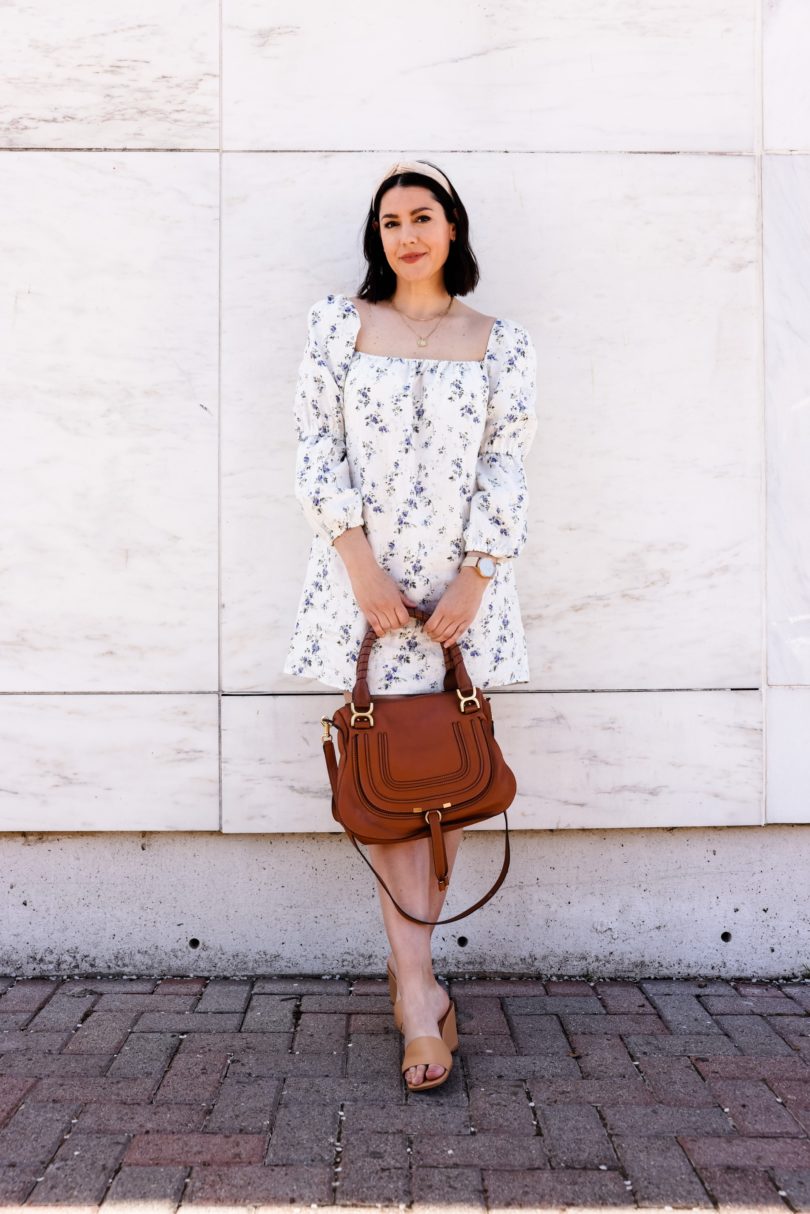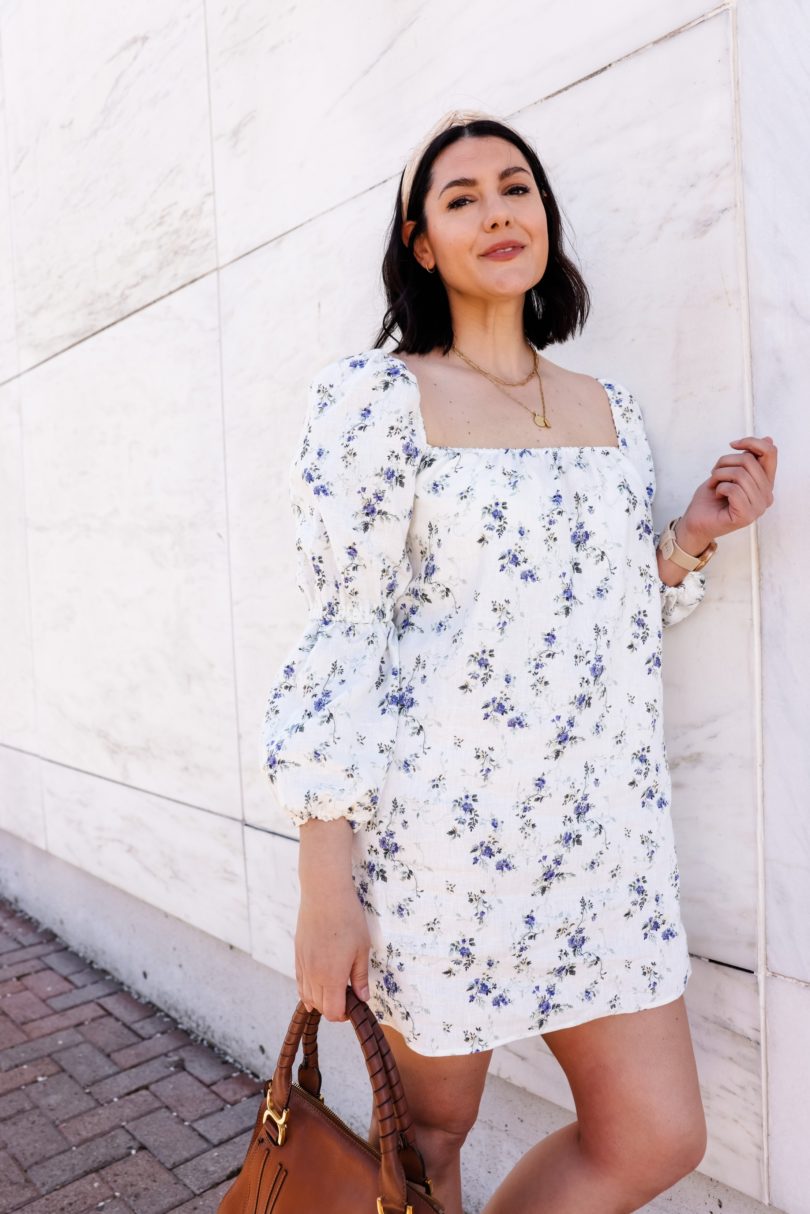 Ever since this post last week, I've heard you loud and clear: You want more dresses. And I am here to deliver. I know that I said that my spring dress guide was coming last Thursday… and it's the following Friday. Which makes me a week and a day late — might be a new personal record for me. BUT as your favorite procrastinator, I'm also a perfectionist and to be fair there are a LOT of dresses out there this spring and I single handedly looked at every single one on the internet. My eyes are burning BUT I found all the pretty dresses that I would 100% wear each and every one of them if I had a bajillion dollars.
The one I did end up buying is this beautiful number from Reformation. It's linen and the perfect weight for spring and summer. I always think about what I want to wear in summer when I want to dress up and a nice lightweight dress comes to mind. This one is both casual and dressy at the same time, so it's exactly what I want. I could wear it to a wedding if someone invited me to one, that is, but I could also wear it to an easy dinner on the patio. I am in the medium and it fits TTS!
Find it from Reformation here.
Below you'll find my favorite dresses for spring! Lots of color you'll see but also lots of neutrals and black and white dresses, too. I tried to do a mix of price points as well, so we've got the expensive ($240 from Farm Rio) to a budget friendly price of $26.50 from Amazon. So hopefully there's something for everyone here! See my favorite frocks below.
Kendi's Guide to Spring Dresses
from left to right:
Farm Rio Maxi / Target Orange Maxi / Reformation Silk Dress / Scoop Sage Dress / Anthropologie Maxi
Caslon Tiered Maxi / Scoop Tie Waist Dress / Eliza J Surplice Dress / Rahi Purple Dress / FP Pink Maxi
Reformation Linen Dress / WAYF Cutout Dress / Moon River Eyelet Dress / Scoop Ruffle Sleeve Dress / Poplin Dress
Tiered Midi Dress / Ruffle Sleeve Maxi Dress / Puff Sleeve Midi Dress / Tank Scoop Neck Dress / Wide Sleeve Mini Dress
A few notes:
If you are looking to come out of this pandemic in the BRIGHTEST hues possible, I see you. I love this Farm Rio dress and would love to see myself in it at a tropical location. This scene currently only exists in my dreams, but still — it's a good dream. On a completely different budget scale, for under $40, this orange maxi is DARLING and a bit less tropical / beach feeling. And if you want to look like you just stepped right out of the Anthro catalog, the tiered rainbow maxi from Anthropologie is for you.
Let me tell you how excited I was to find some under $50 gems! I am going to do a try on (IF these stay in stock!) because I love them so much. I love this ruffle sleeve maxi under $40 — it comes in black or white! Or this beautiful sage puff sleeve dress is under $30, but also comes in a few other muted hues as well. I can't get over this tiered cotton maxi as well — I love finding a dress that doubles as a swimsuit cover up too and a knit max is key for this dual duty dress. Shoutout to this tie waist dress that's under $40 as well — it could work for a day dress or a pool dress!
I had to put two of my favorite Amazon finds on this list, too. This scoop neck tank dress is a super similar look to a Reformation dress and the fit is spot on. I wear a medium and it's not too clingy and fits so well. I also love this mini dress with bell sleeves —  I love it (and have it!) in black but there is a myriad of colors for you to choose from! Both are well under $30.