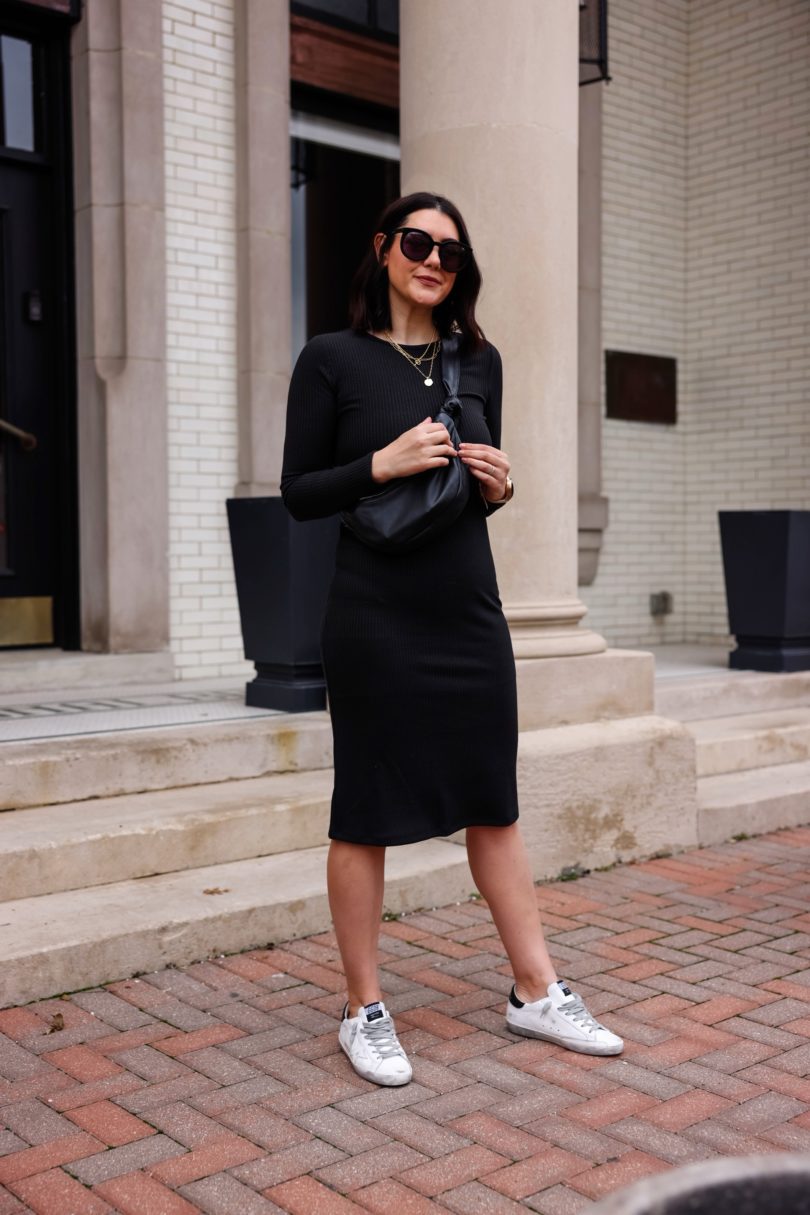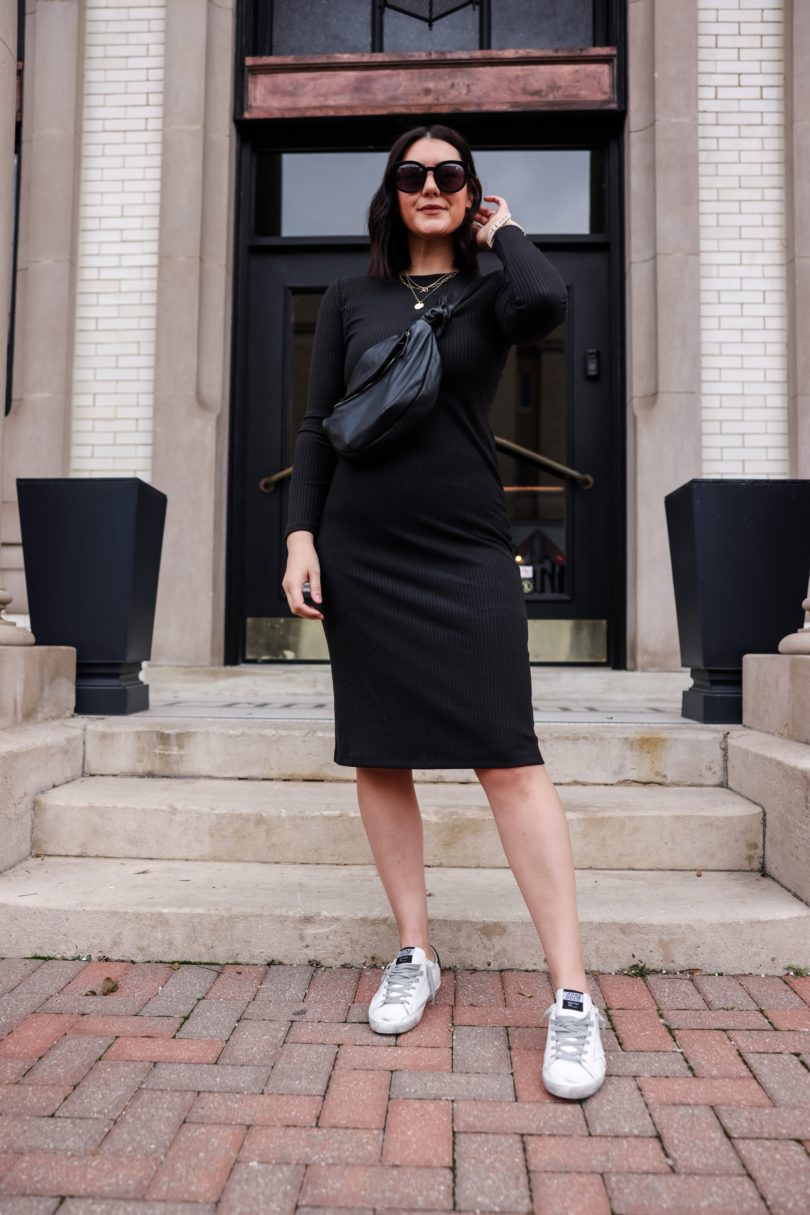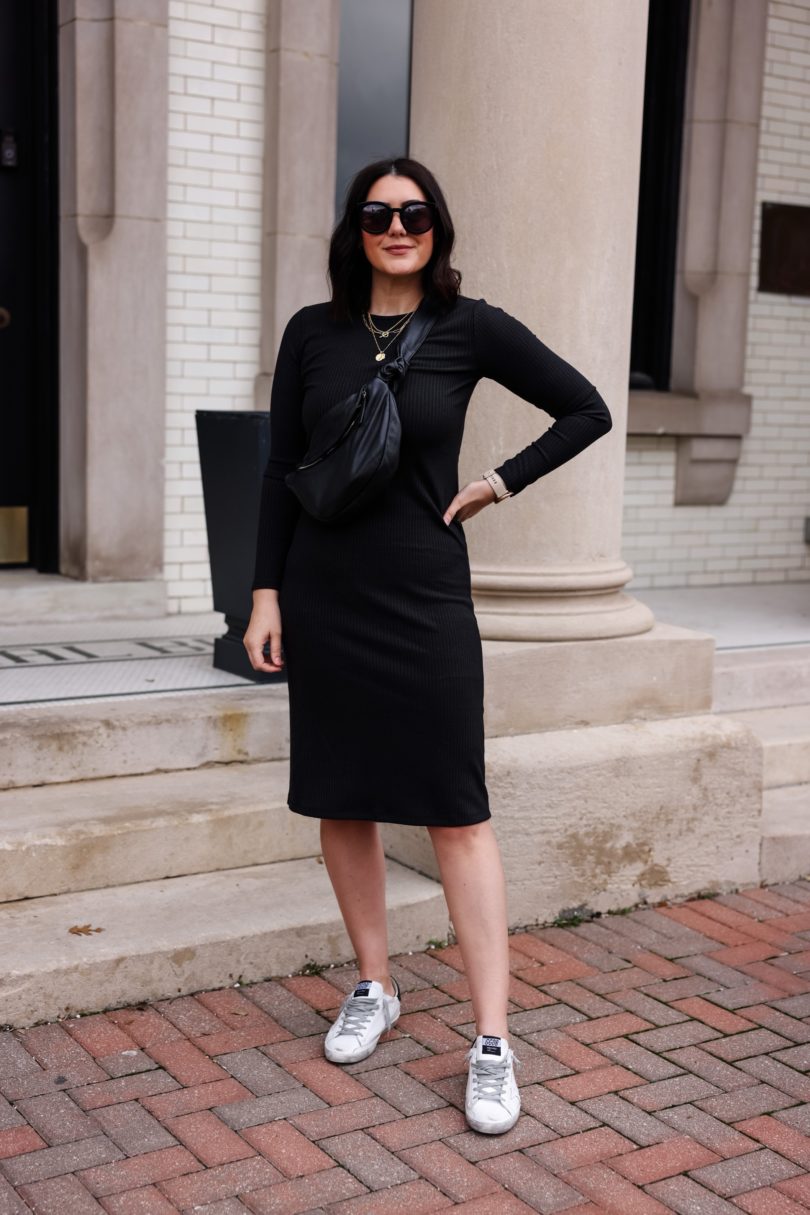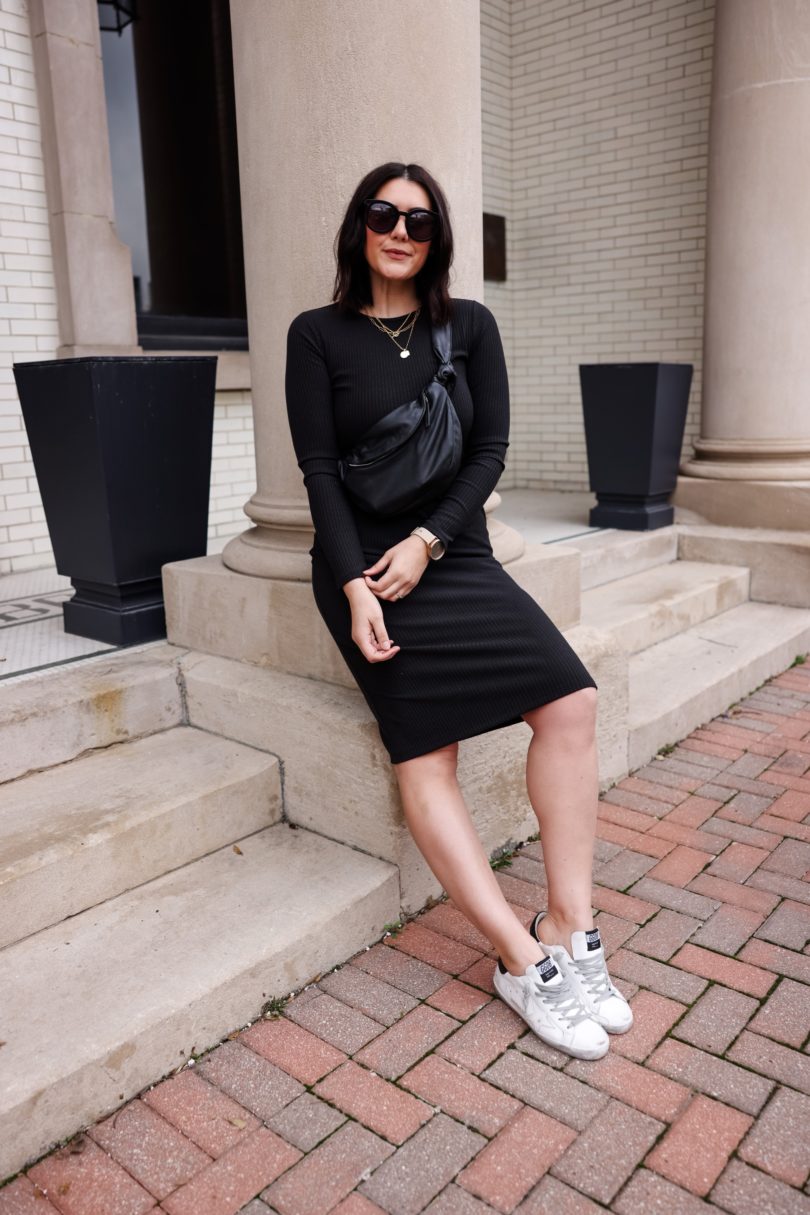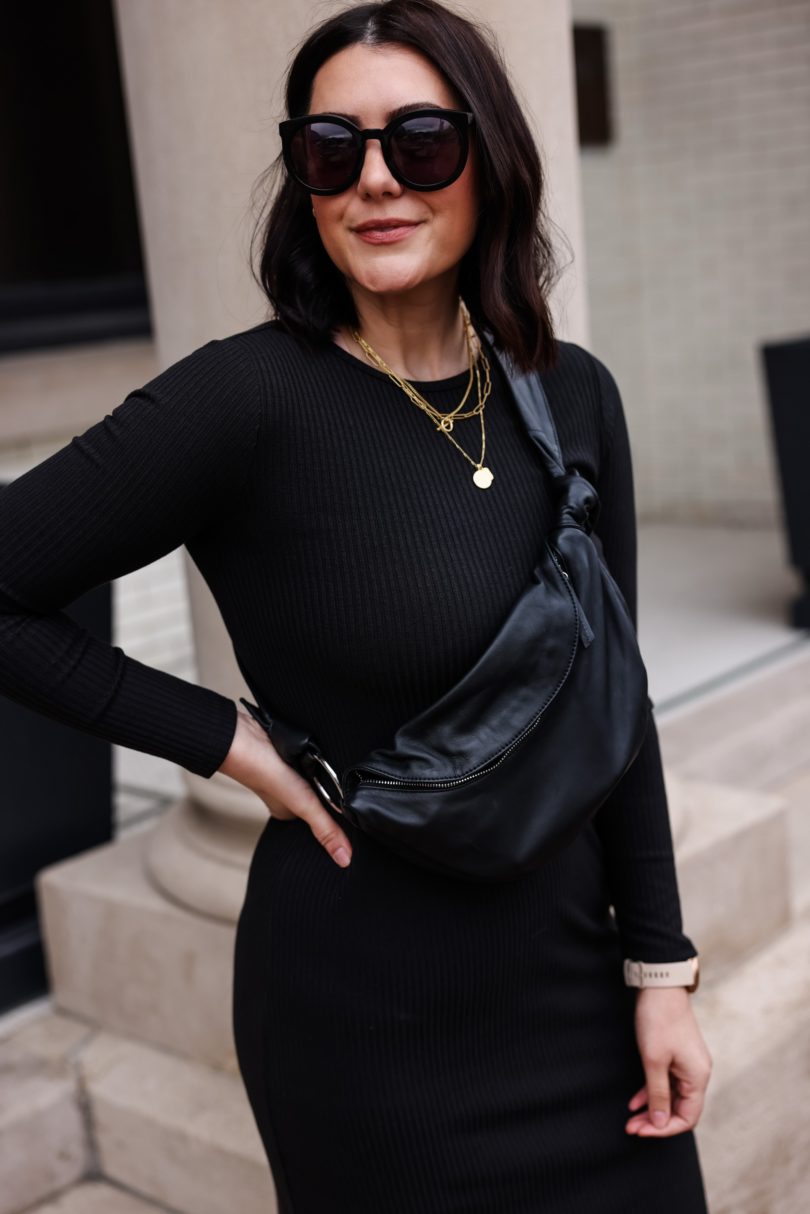 Happy Monday, friends! Have I got a dress for you. This dress is worth every bit of the $28 it costs. If you told me this was from Nordstrom, I'd believe you. First, it's a wonderful fit — like super comfortable to wear but also I feel comfortable in this dress. Which is not something I find typical with tighter fitting or body-con dresses. I even hesitate to call this a body-con dress because there is definitely room to breathe. The fabric is thick enough to keep it's shape but not too thick that it gets hot. It's a fine line, you know? I picked this dress up here but this color way is almost sold out in small and medium. BUT the grey color is very nice and perfect for spring, so check it out! I'm in the medium and it fits tailored but true to size.
I'll be uploading my Wal-mart Try on from this weekend later today, as well! I've found lots of nice essentials for spring and all under $50. We love to see it.
Since I've obviously subscribed to the religion that is these Golden Goose sneakers, I thought I'd link a few other options that look like these sneakers but are easier on the budget. Find a few below!