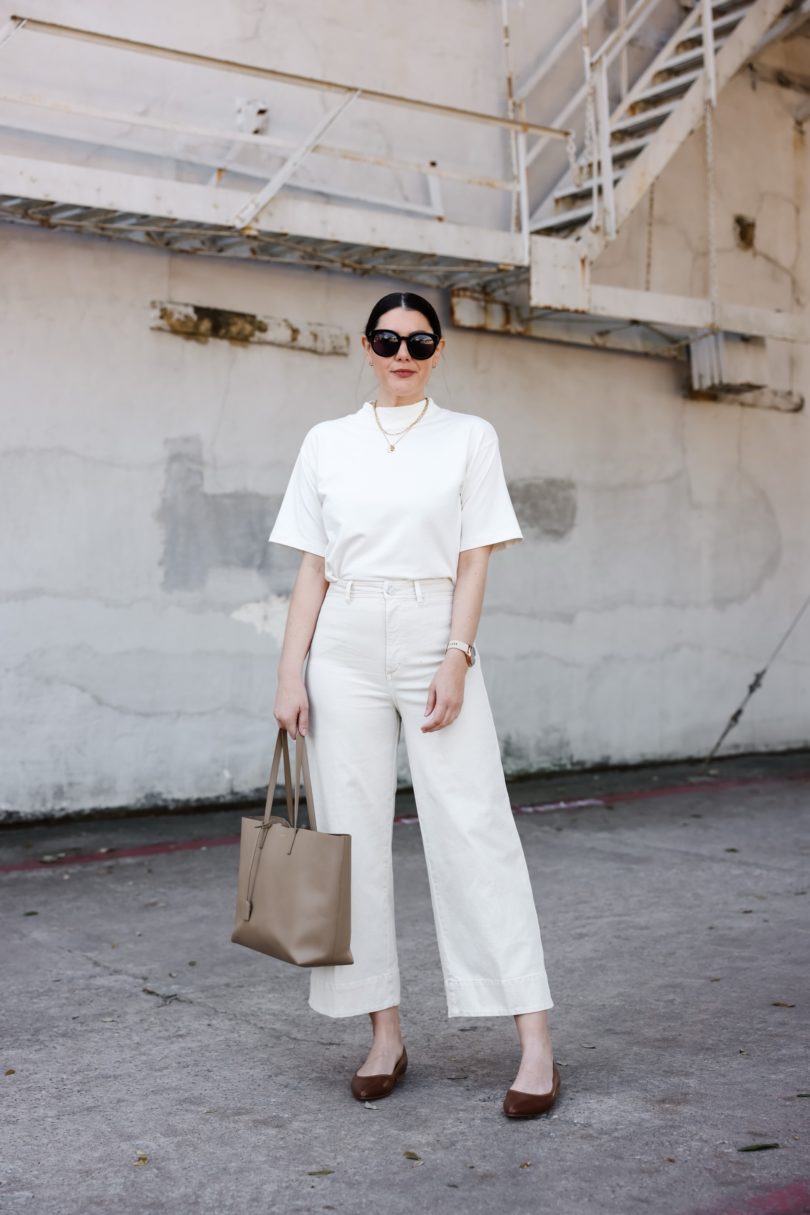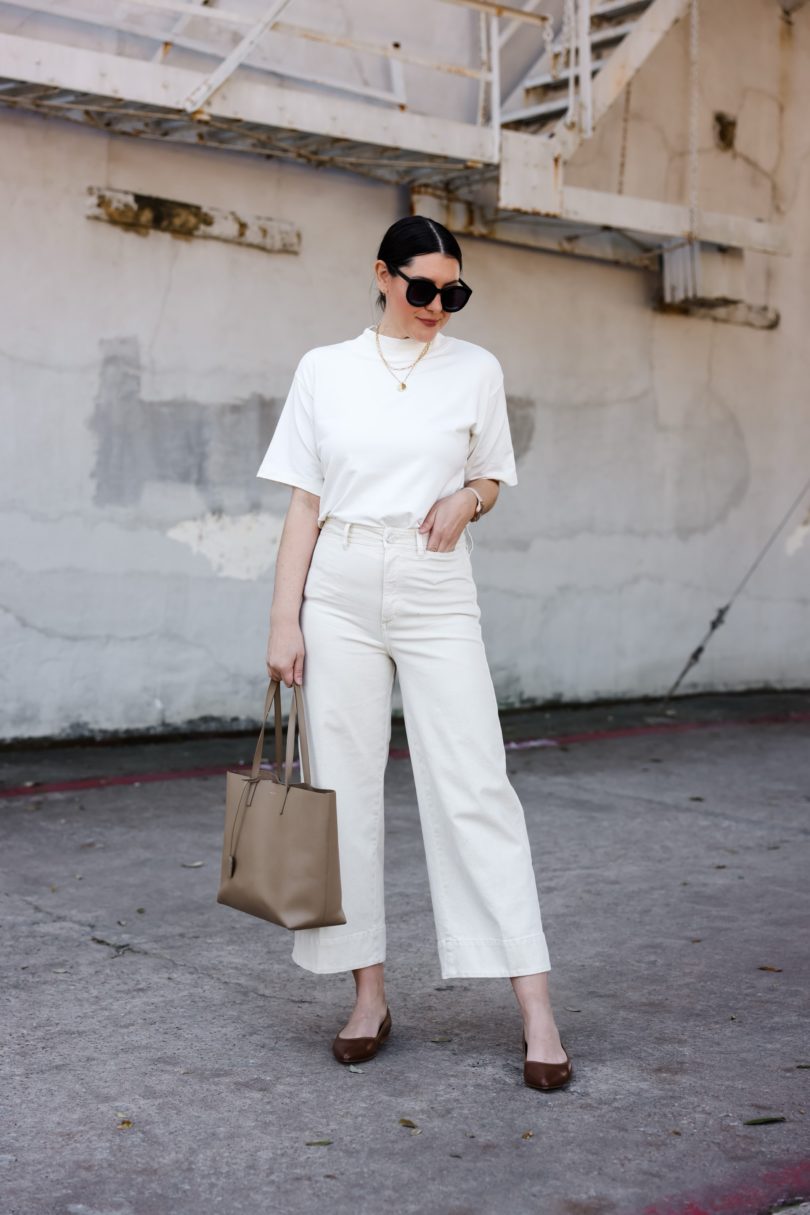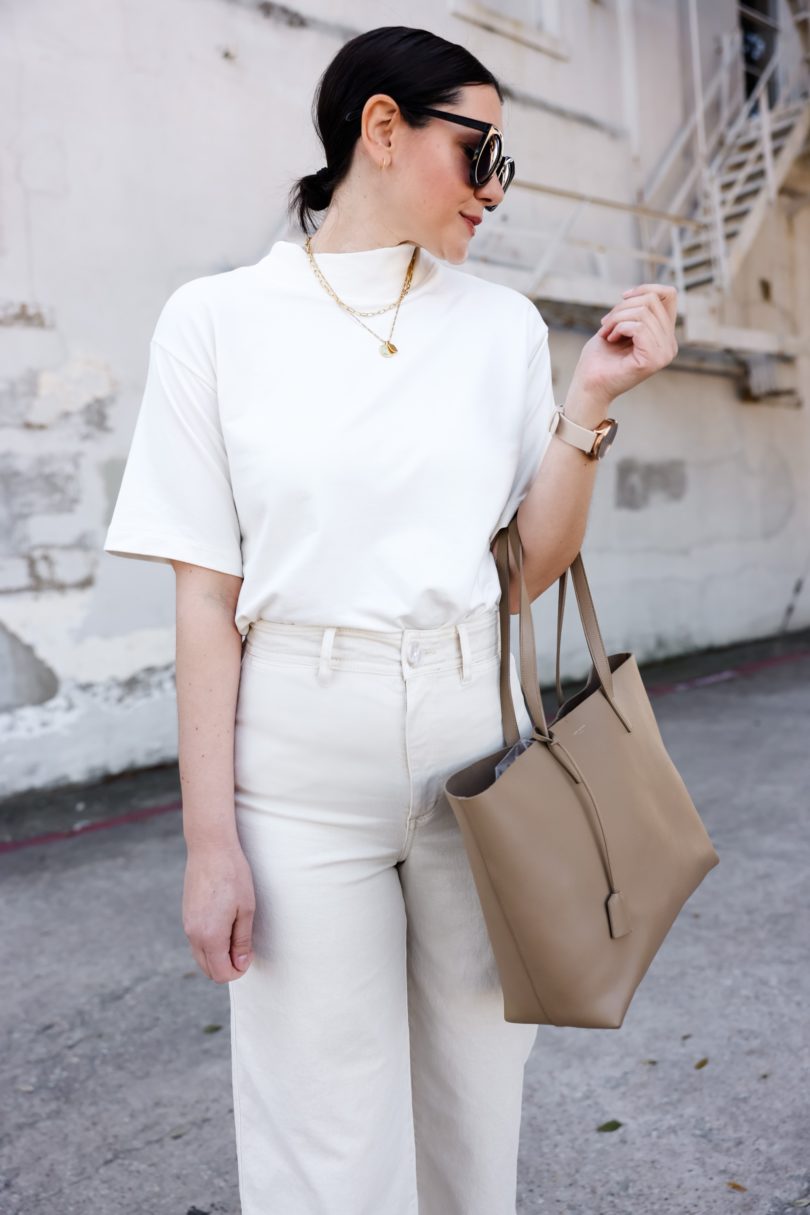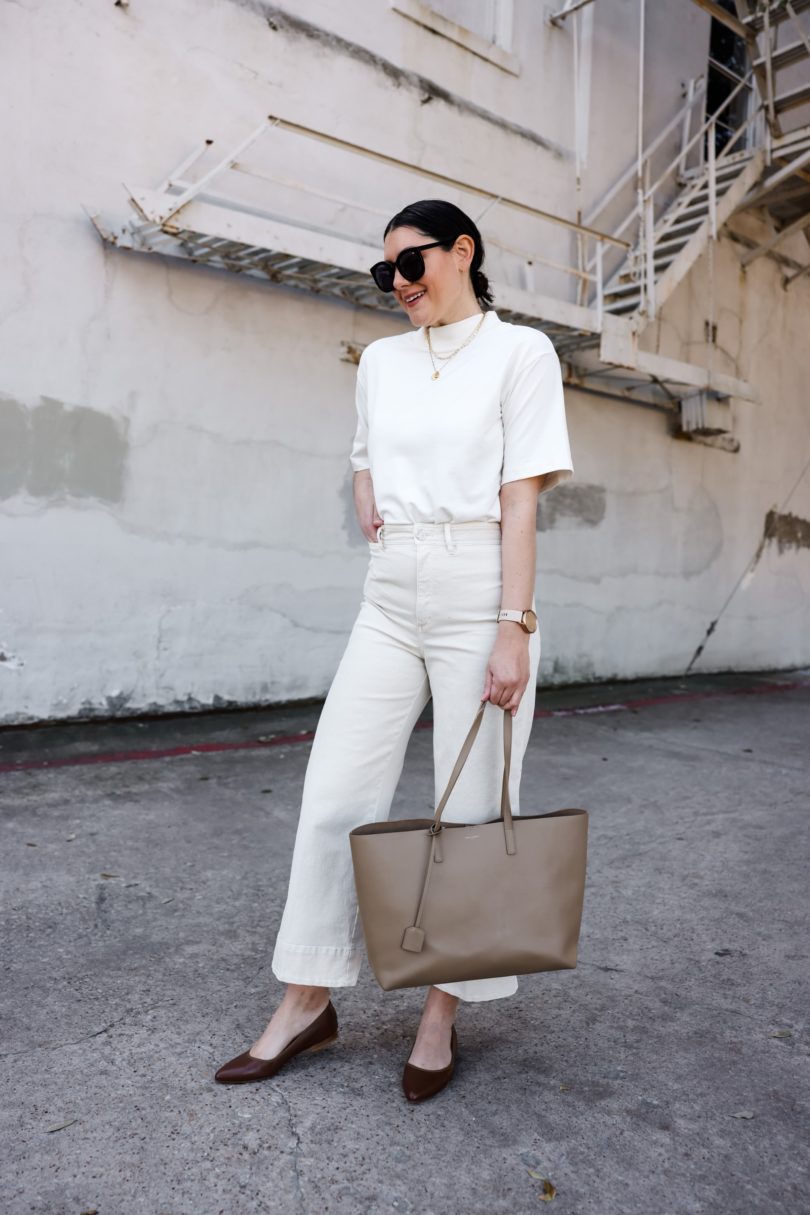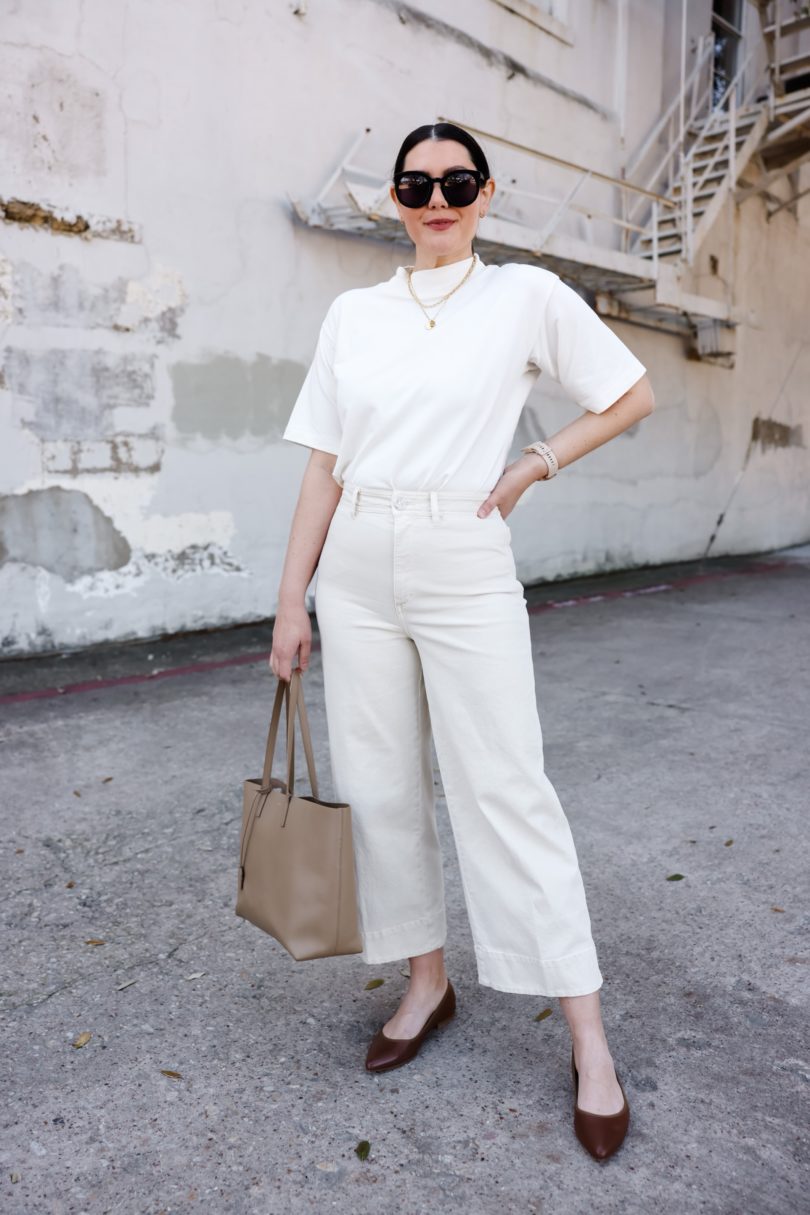 Do you want to know the absolute irony of this chic look? My hair is dirty, these jeans are extremely comfortable and easy to wear and my top is a t-shirt. Is it the low bun saving this whole look? Is it the monochrome pairing? The pointed toe flats? Yes, yes and yes. All three are working together like my own personal glam squad to help me not look like the mutant I woke up as.
Which leads me to my next point — I've been loving a low bun. Which is odd because I rarely pulled my hair back when it was long, but now with shorter hair I love pulling to out of my face. It feels chic and effortless, which it is. So if you see lots of low po's (which is what I call them) it's because I'm a) lazy and b) obsessed with them right now. Chic has never been so lazy.
Let's talk about these jeans — which I already have over here — but I really like them. They fit well, they're comfortable and honestly I would call them canvas pants over jeans but what do I know? I find wide leg denim sometimes to be quite unflattering but these actually work. I think between the nice fitting waist and the slightly cropped length, it creates a really nice silhouette. You can find this pair of pants here!
All of that to say, I'm loving outfits lately that are easy to wear and comfortable but look pulled together. It's a fine art, I'm telling you. Because my heart wants to stay in my workout clothes, but my head wants to look cute. So I change into a pair of soft denim and a tee, and voila — an easy outfit for the day. What about you? Are you feeling big fancy outfits, casual everyday outfits or still living in sweats / leggings? There is no wrong answer, by the way. Leggings and fancy dresses co-exist here.