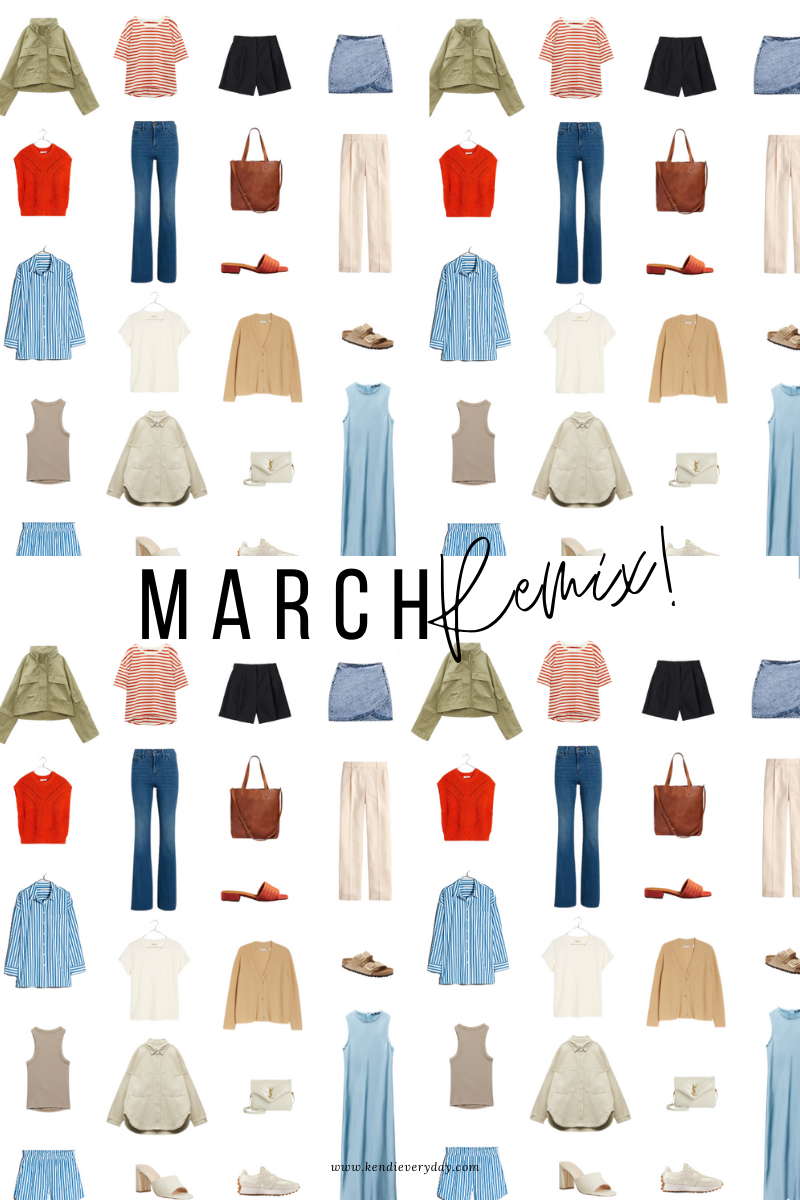 Did you notice the name change to remix? So I was thinking about it and what I love best about my remixes (formerly known as capsules) is that it's new ideas with styles specifically for the month. It's less capsule as in like this is what you should only buy and more well — a remix. I love a capsule but in respect to capsule wardrobes, they are typically a mix of essentials and basics and usually a neutral palette. As we all can see, my 'capsules' have a lot of wild cards, a lot of color and a lot of change ups each month. So there is that. Secondly, I want to honor the original idea that stemmed from my 30 for 30 Remixes that started back in 2010. (Since it's been 13 years, I'll explain: This is where I would take 30 items and create 30 outfits. At the time this was a new concept and idea! I know right?  The internet moves fast and before you know it, it's just old hat. Also, how has it been 13 years?!)
So to honor the original 30 for 30, I decided this month to rebrand my capsules from this point forward as monthly remixes! This feels more open to how I typically shop and how I typically style pieces; less rules, more room to get creative.  Please use these remixes as a way to inspire your own closet may that be with acquiring a new piece to remix into your own wardrobe or finding new life for a piece you already own.
This month I wanted COLOR and primary colors, apparently. I leaned heavily into this pretty light blue and this bright poppy red. Which also reminds me of my original 30 for 30 remixes — anyone else remember the poppy heels? These sandals are bringing me back in the best way. Now this remix might be a bit warm for you right now, so definitely save this for when you have warm days! Lots of good outfits for spring and early summer here.
Let's get to the pieces — 20 pieces and 33 outfit ideas for this month and beyond.
33 Outfits for March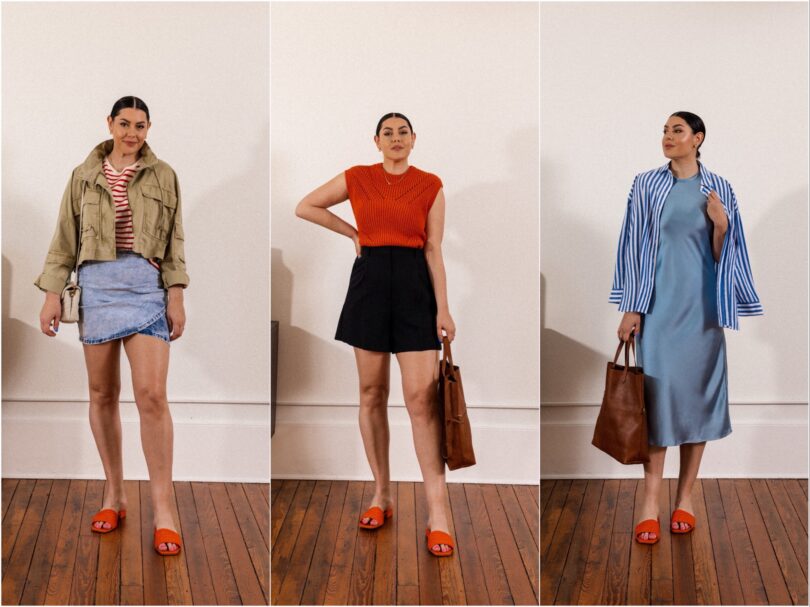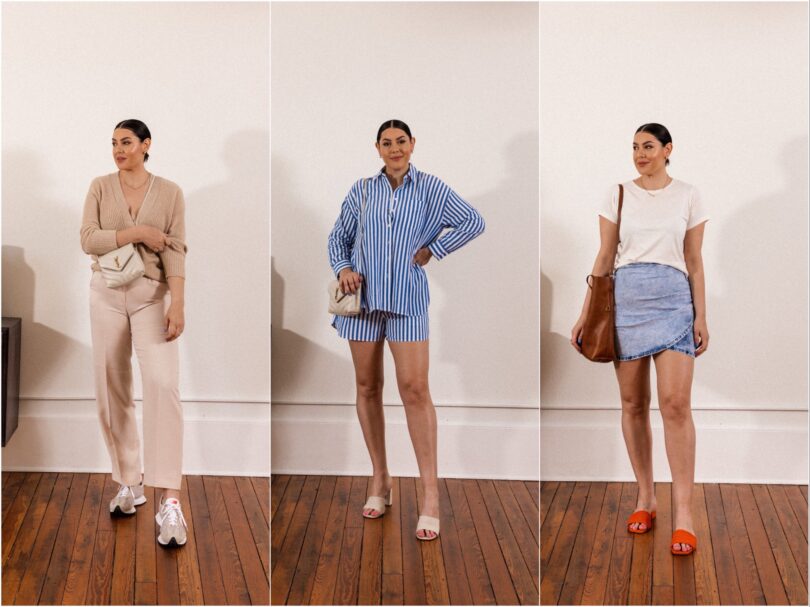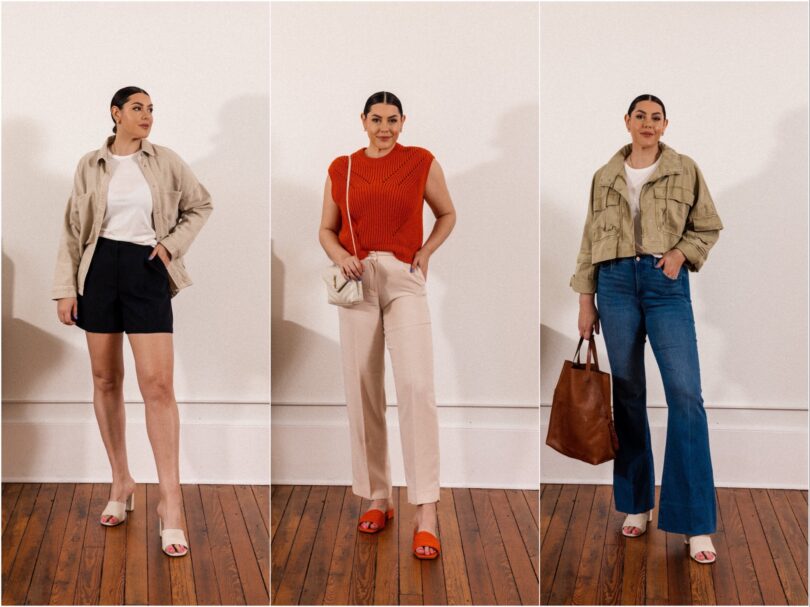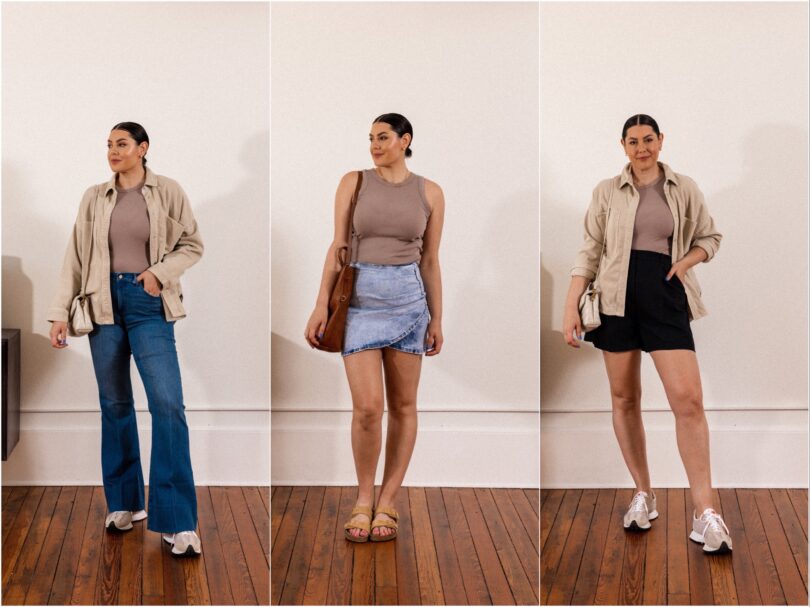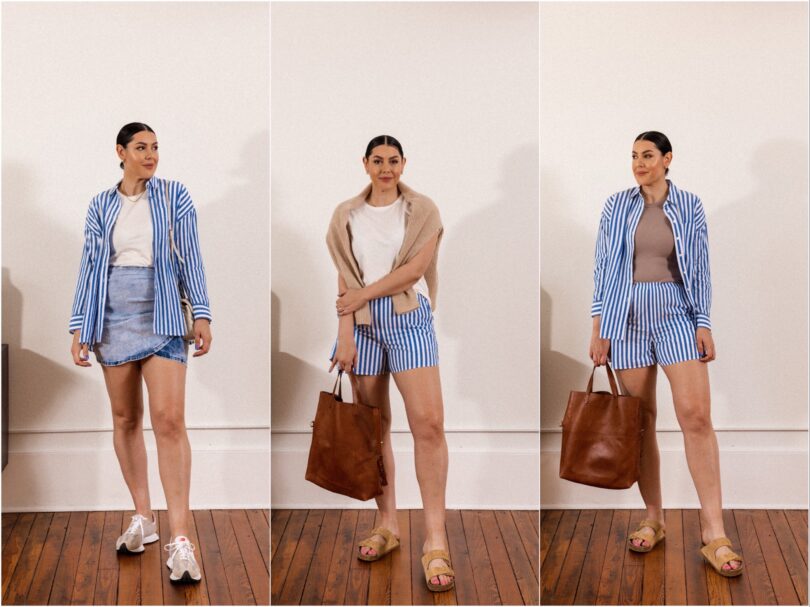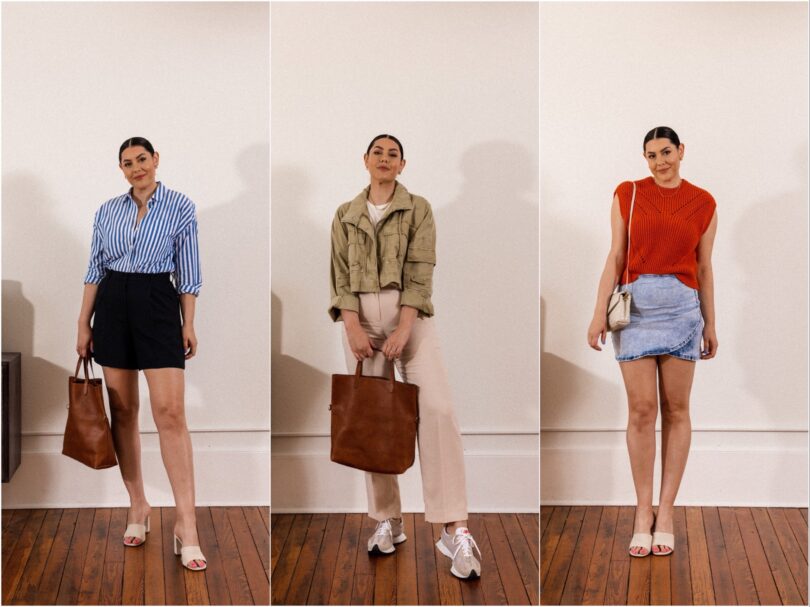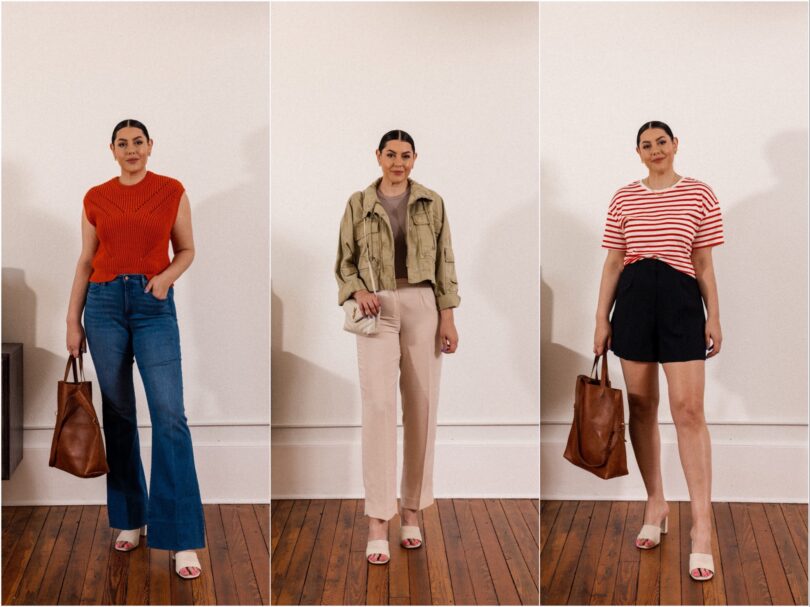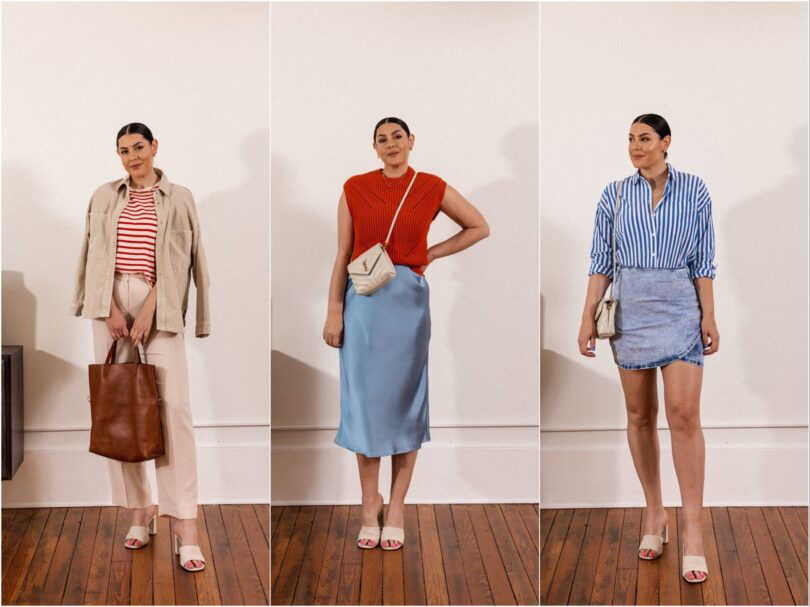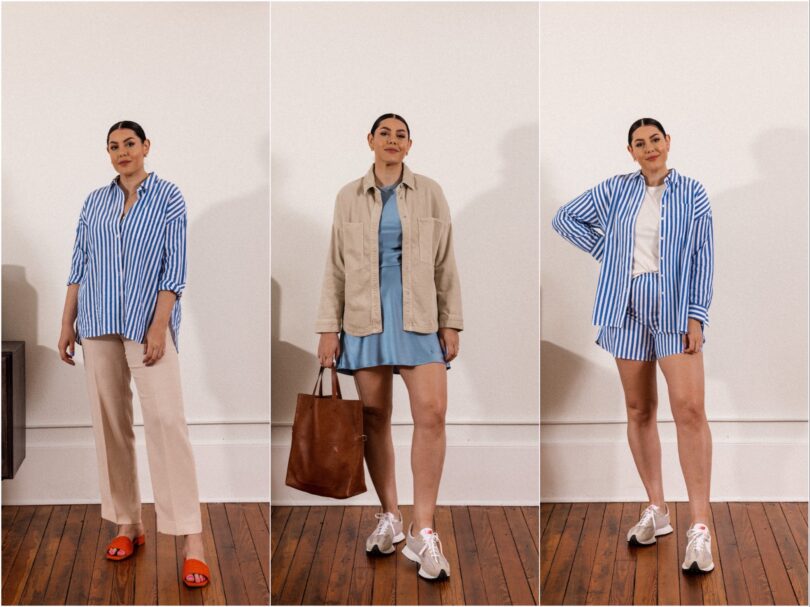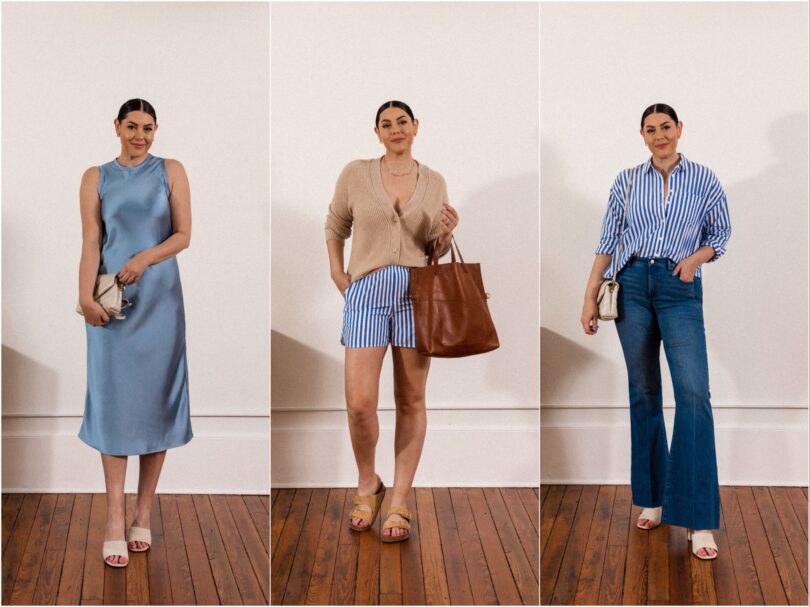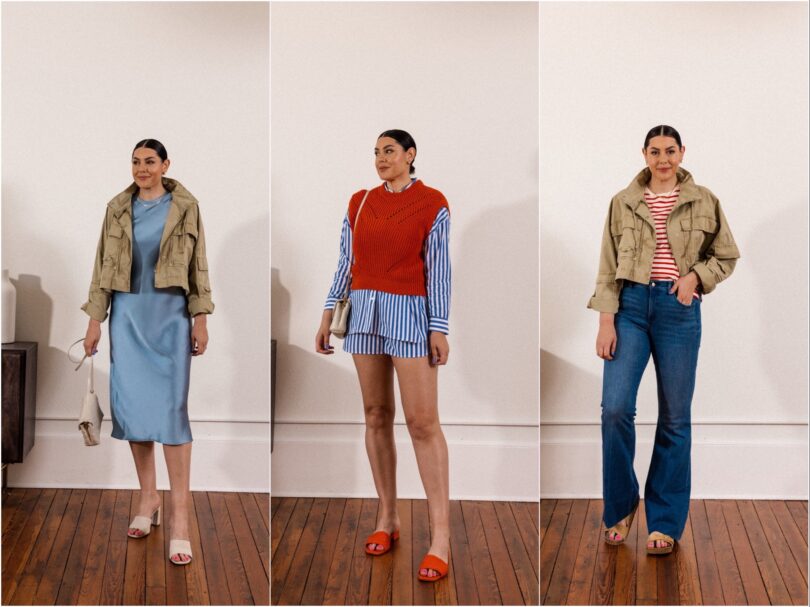 A Few Favorites
Now of course it's hard to pick a favorite piece because I love all the pieces equally, which is why they are all in this remix. However, there are some standouts so I wanted to share those pieces that really shined.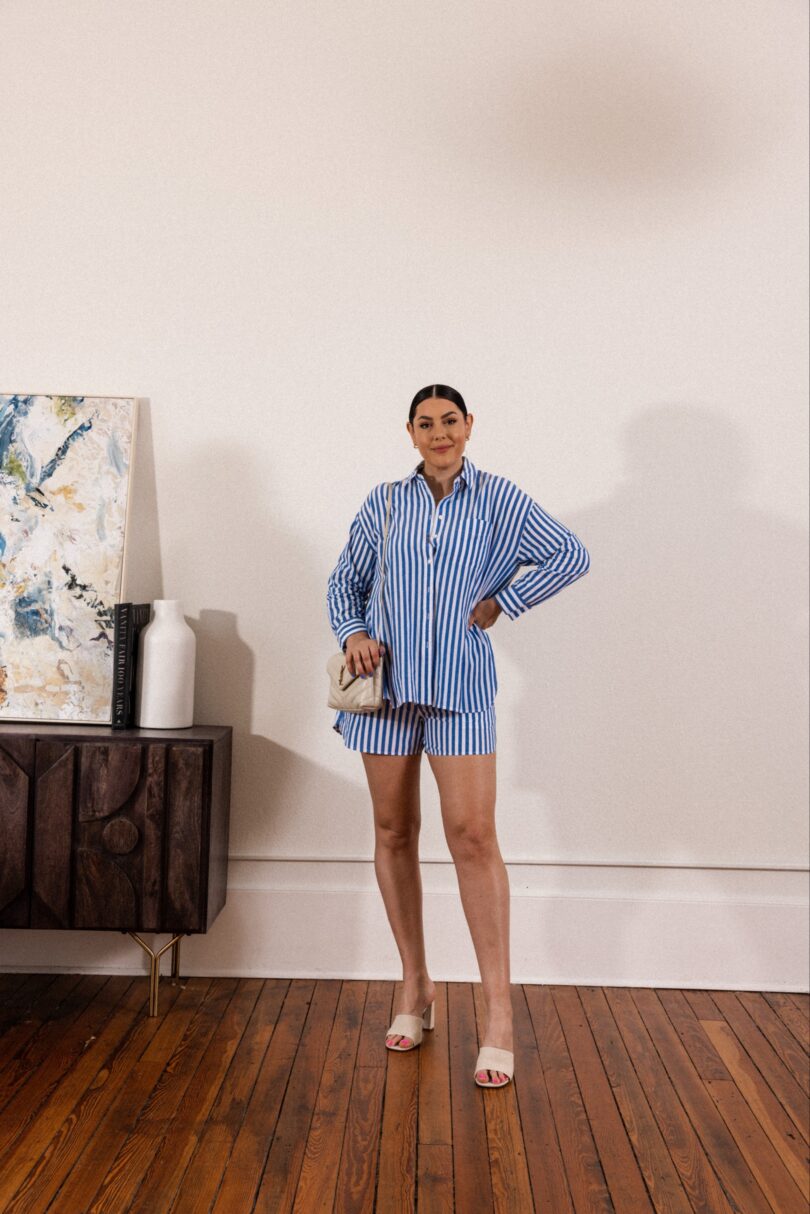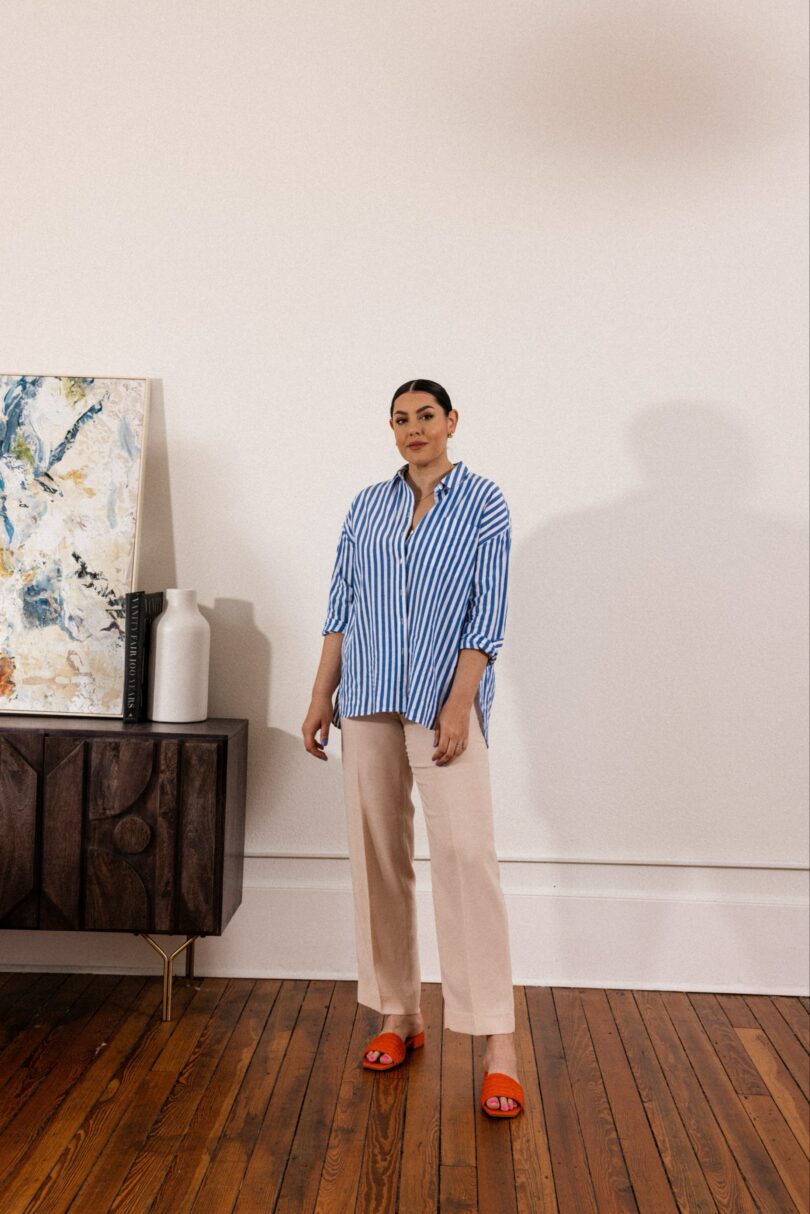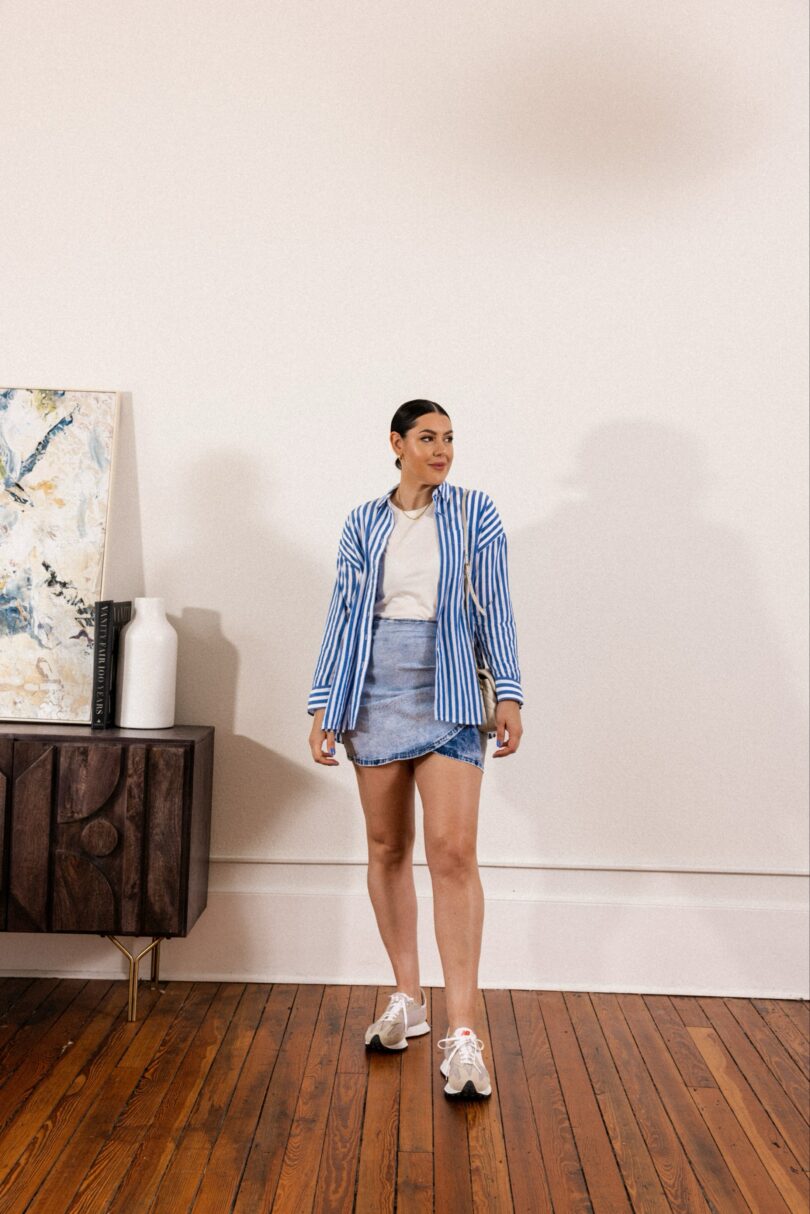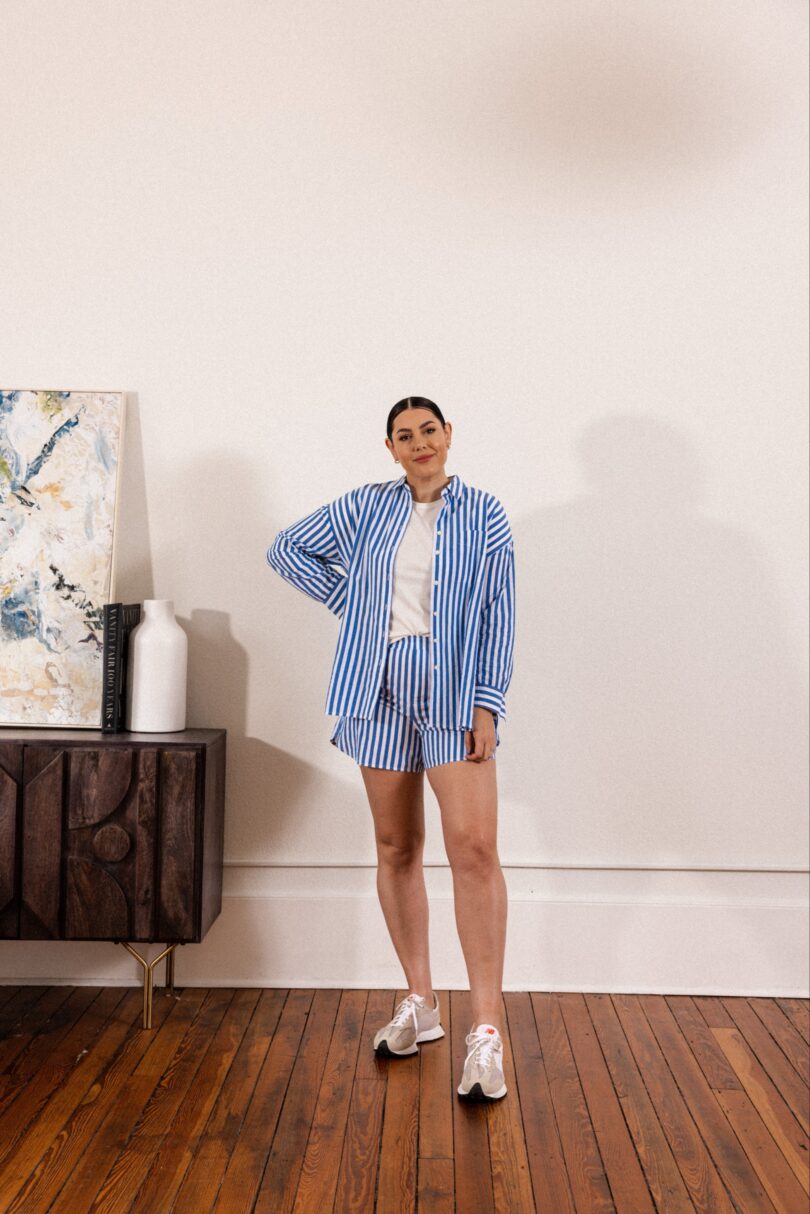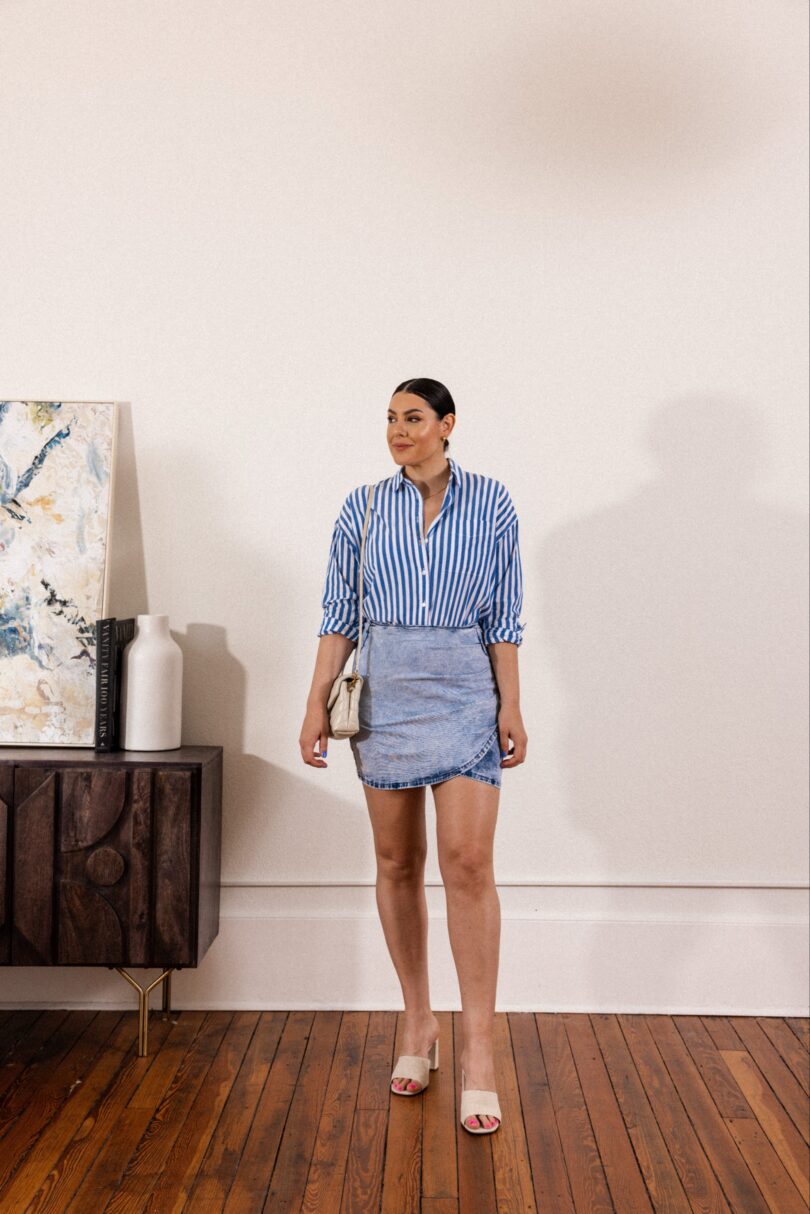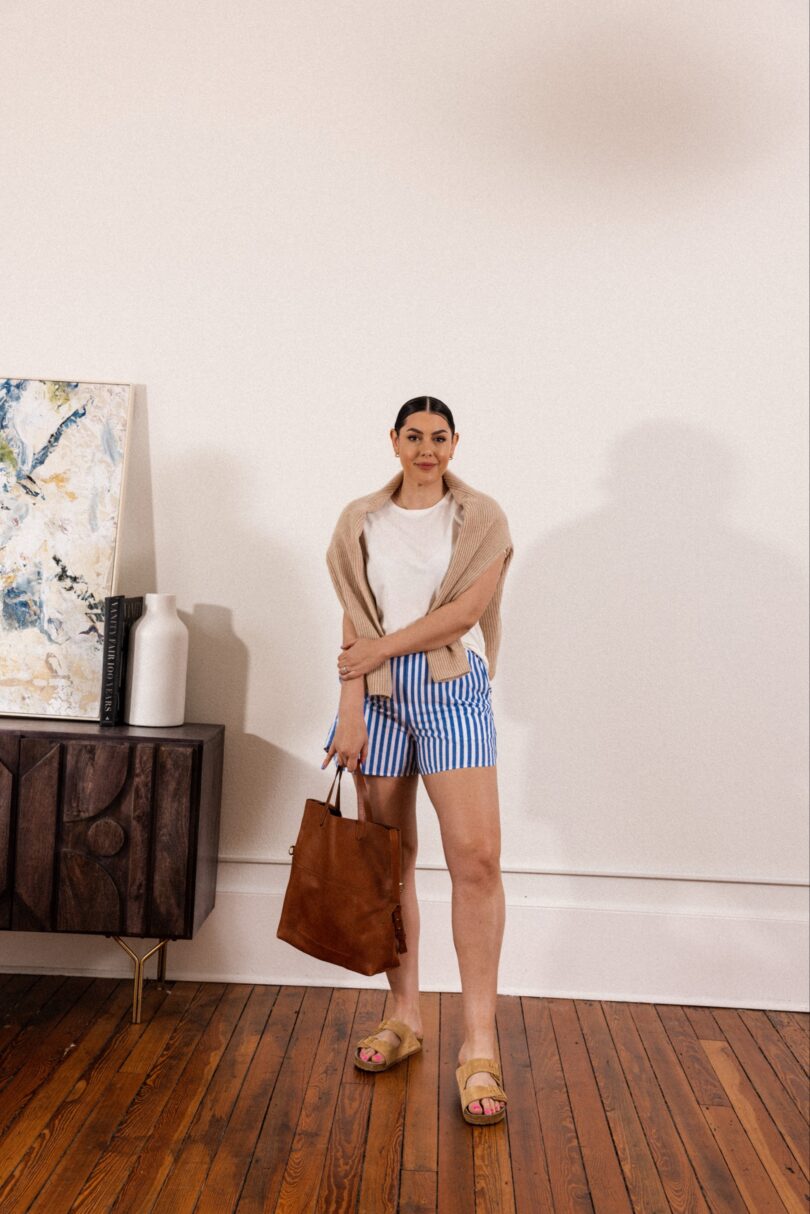 I love this set, this shirt, these shorts, love them all. This is the same fit / shape as the brown poplin shirt in my last capsule! I told you I love this shirt. This was a really fun set to break up and wear with all the different pieces. Just goes to show you that two pieces can really create a lot of looks with what you have in your closet.
I am in the medium of each piece. If you want the shorts to fit real big I suppose size up one, but I like this fit.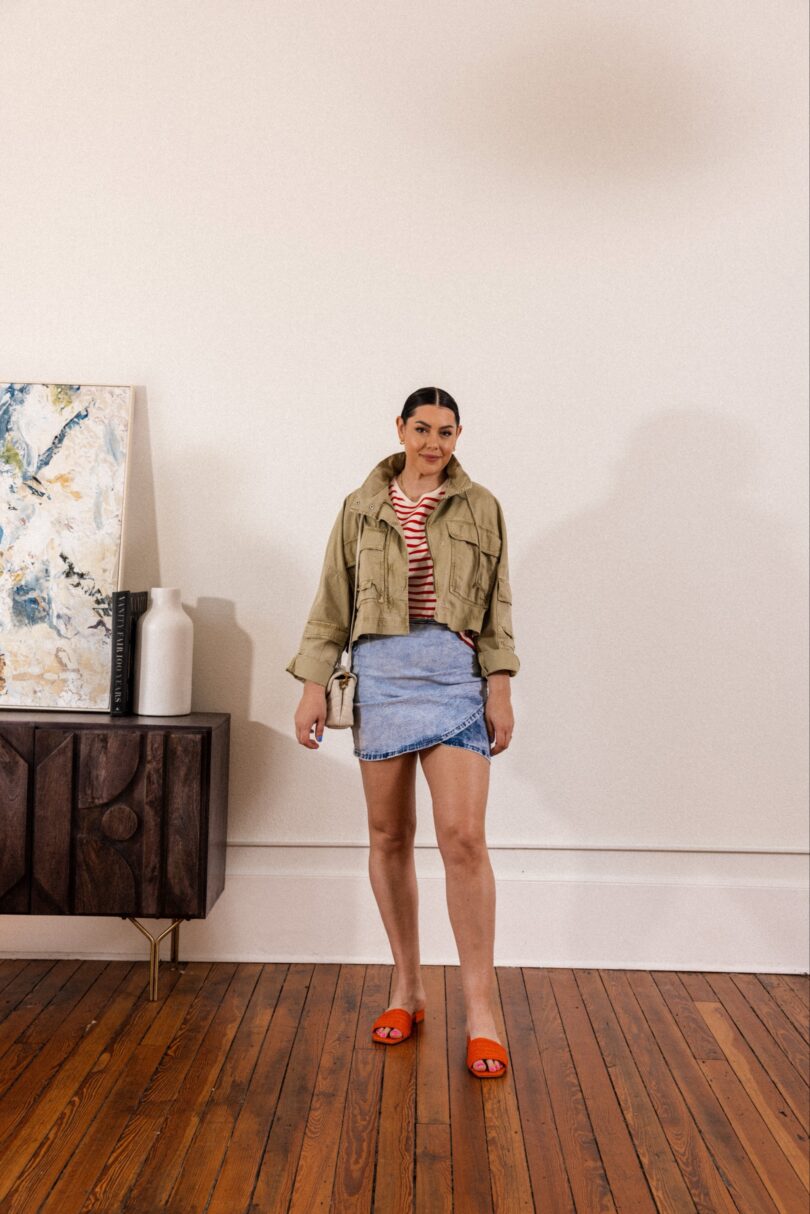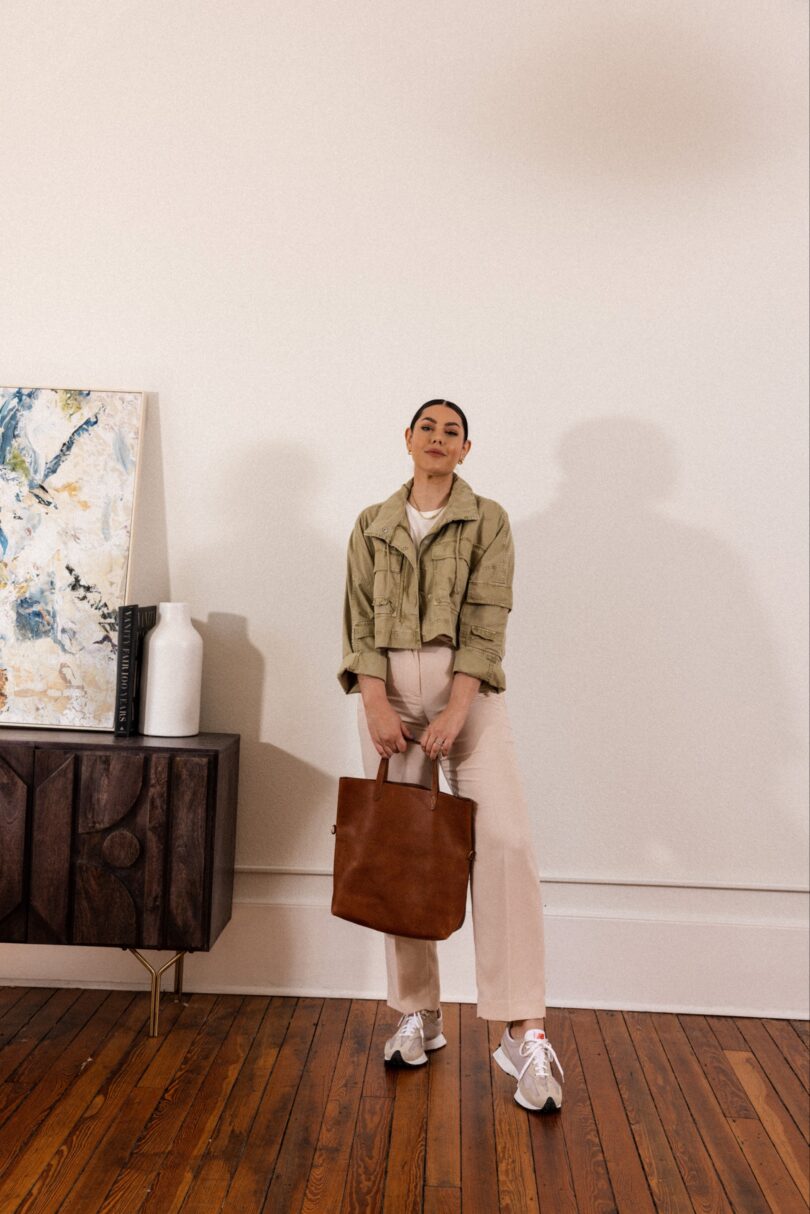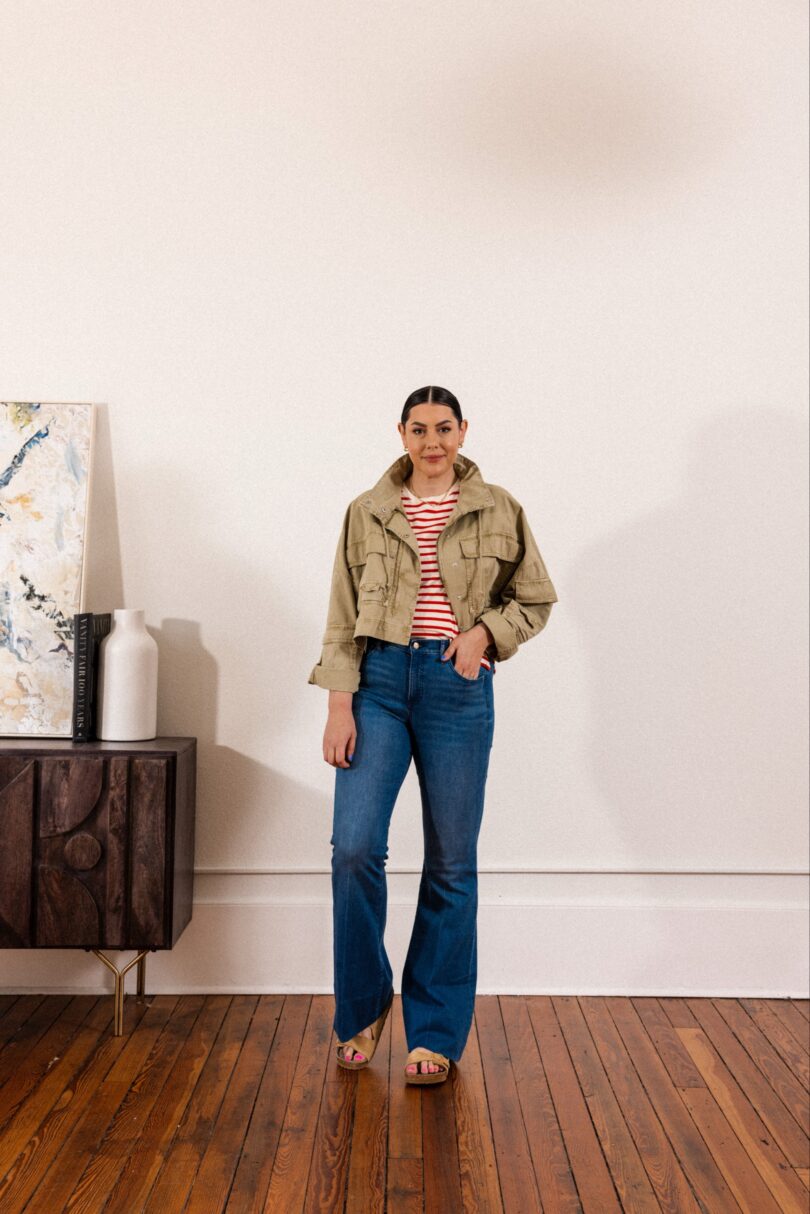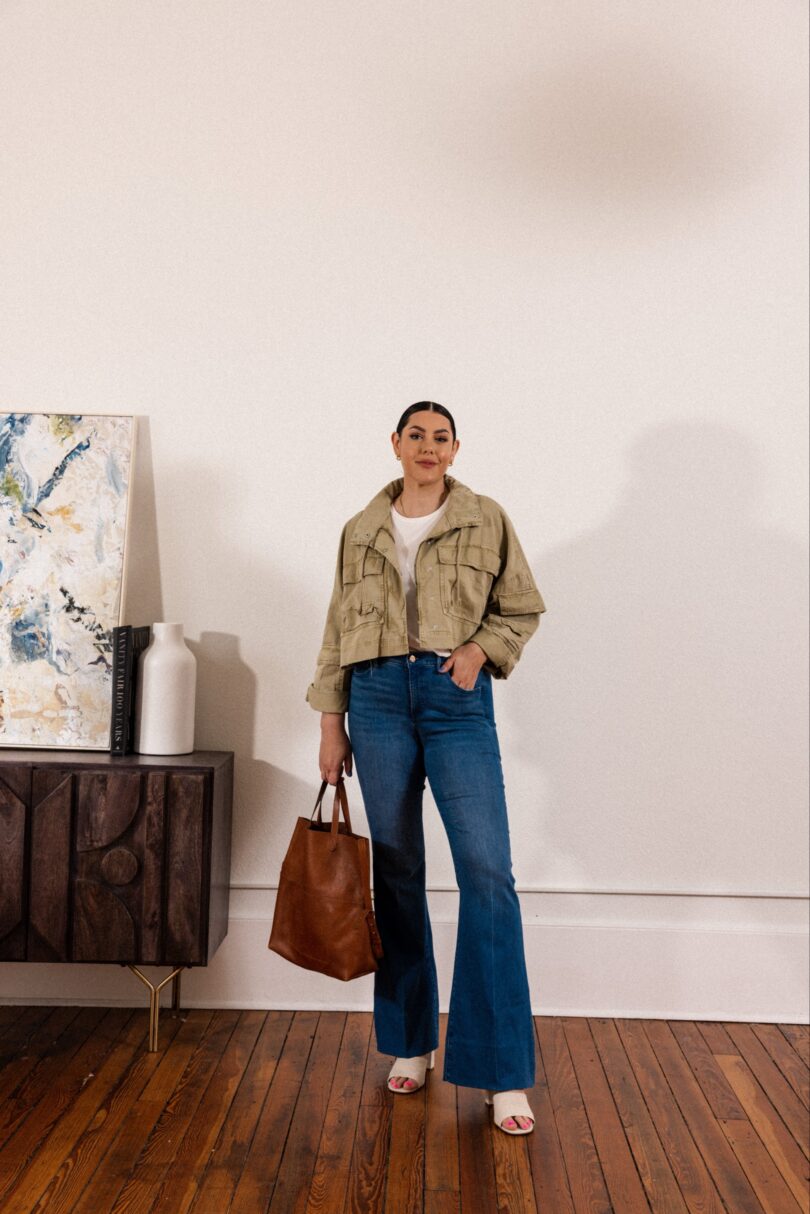 I won't say that I don't usually say things like this, because I'm an influencer after all, but YOU NEED THIS JACKET. It called out to me in Zara and I'm so, so glad I listened. I am in the M-L, it runs generously but ya'll it's my favorite jacket I've found in a hot minute. Look at this shape! It's weird and confusing and boxy and boy do I feel seen. Find it here.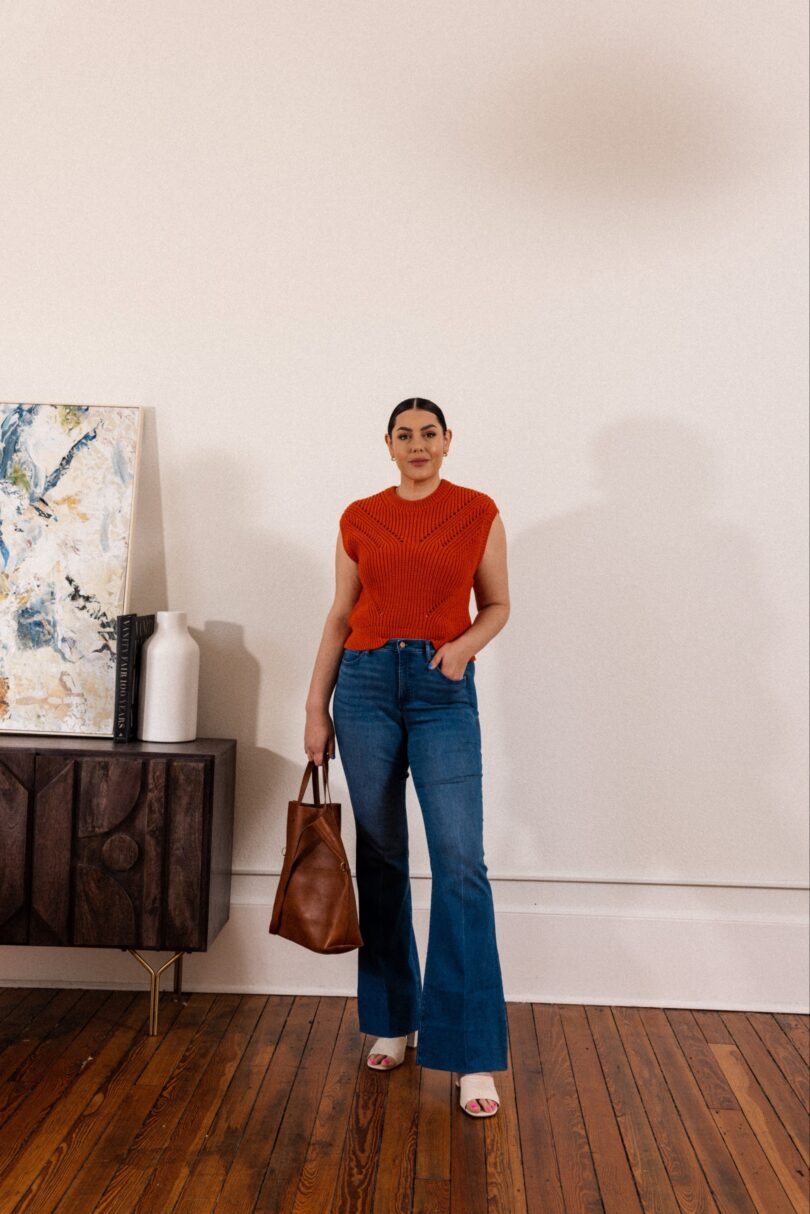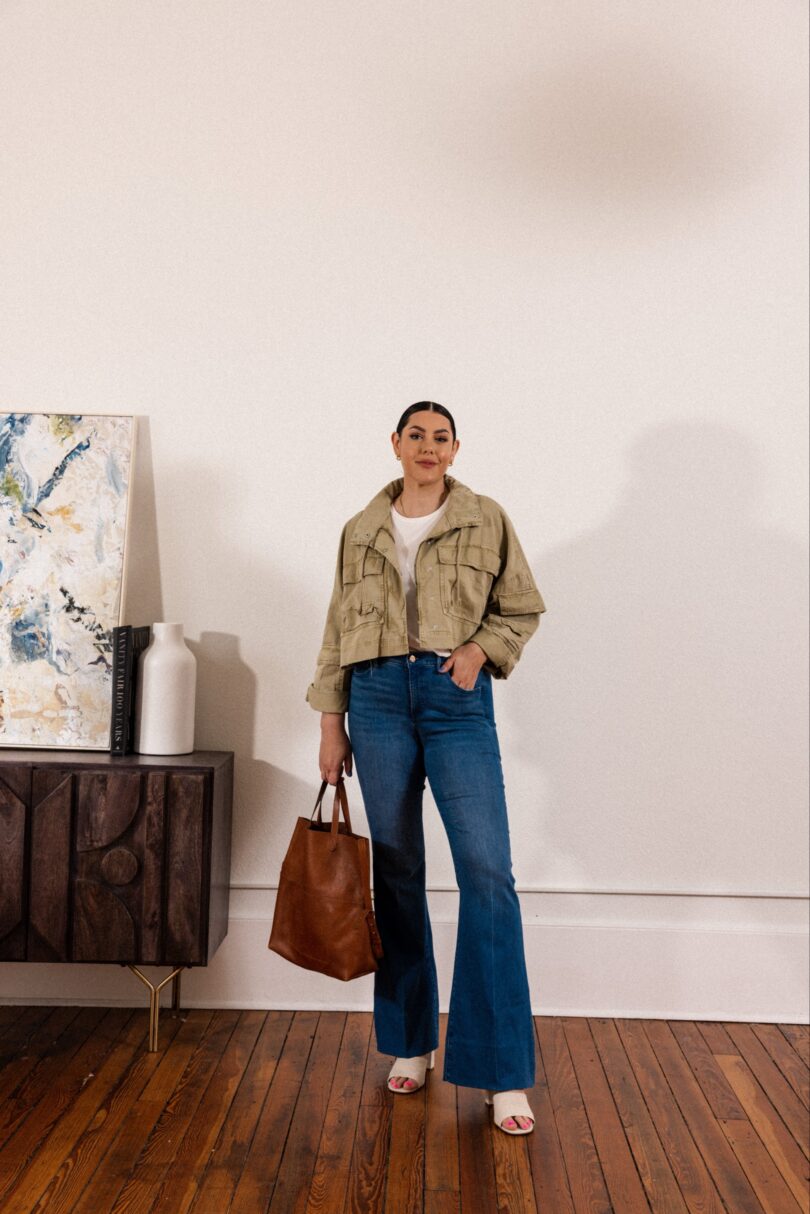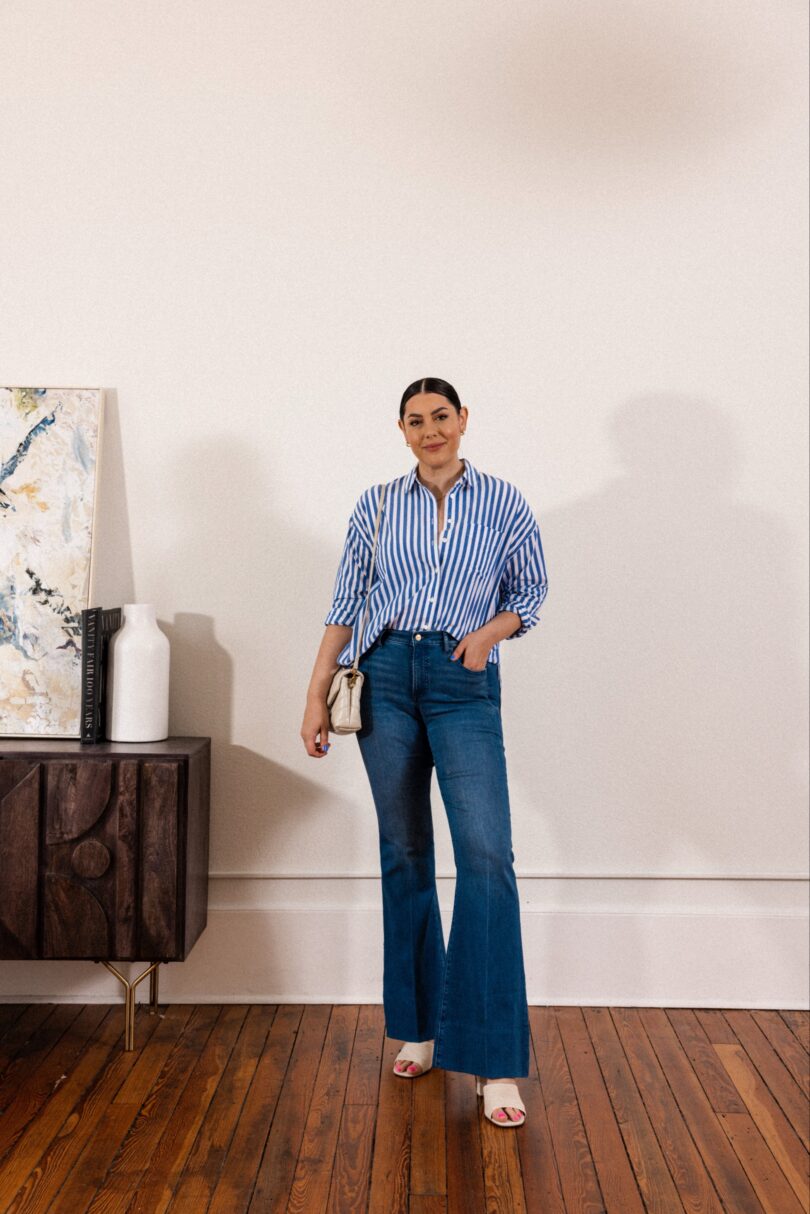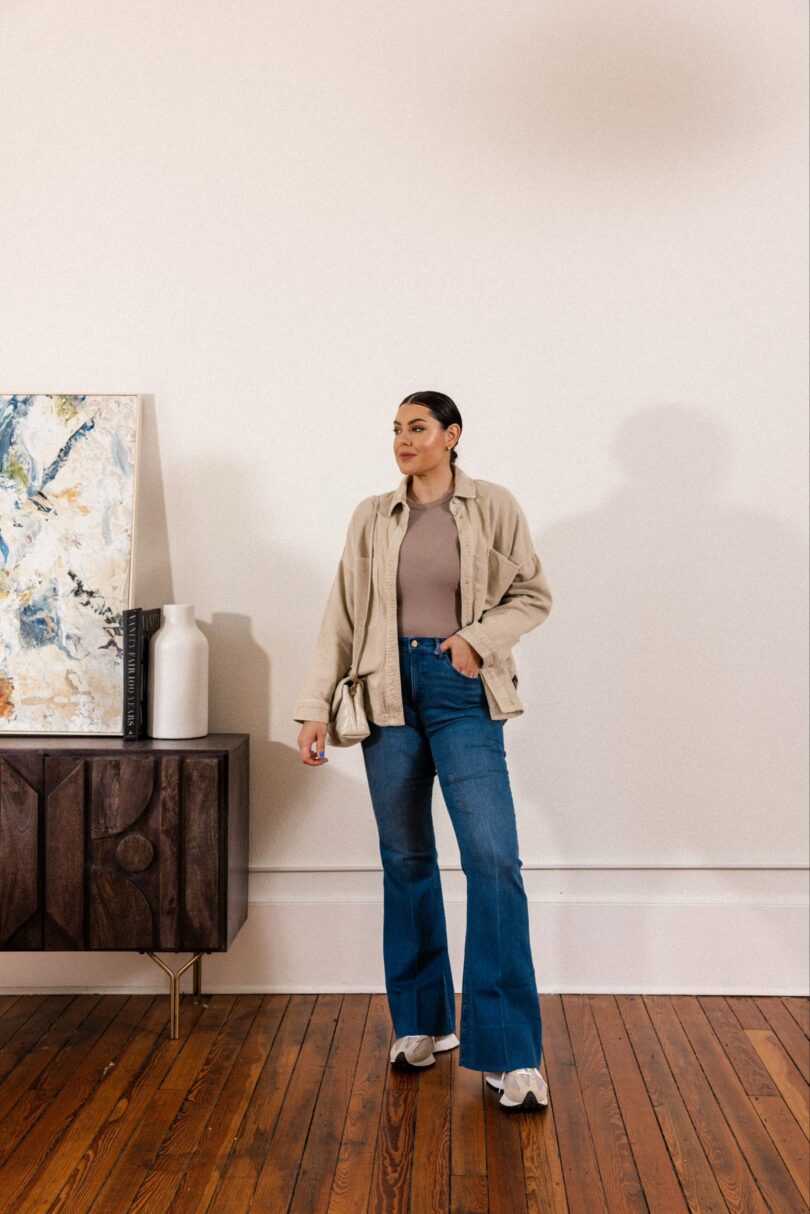 It's been a damn minute since I've shopped at Express, but Bryan (my husband) is basically a model for them so we were in the store the other day and I was intrigued by these jeans. Ya'll they fit perfect — if I had done a blind try on and you told me the were Mother Denim, I would believe you. The fit is amazing, they are stretchy and a great weight. The length is perfect too — there's not a shoe that didn't work with these! Absolutely 100% recommend this pair of flares. Fit is TTS. I am in the 10.
Abercrombie Tailored High Waist Shorts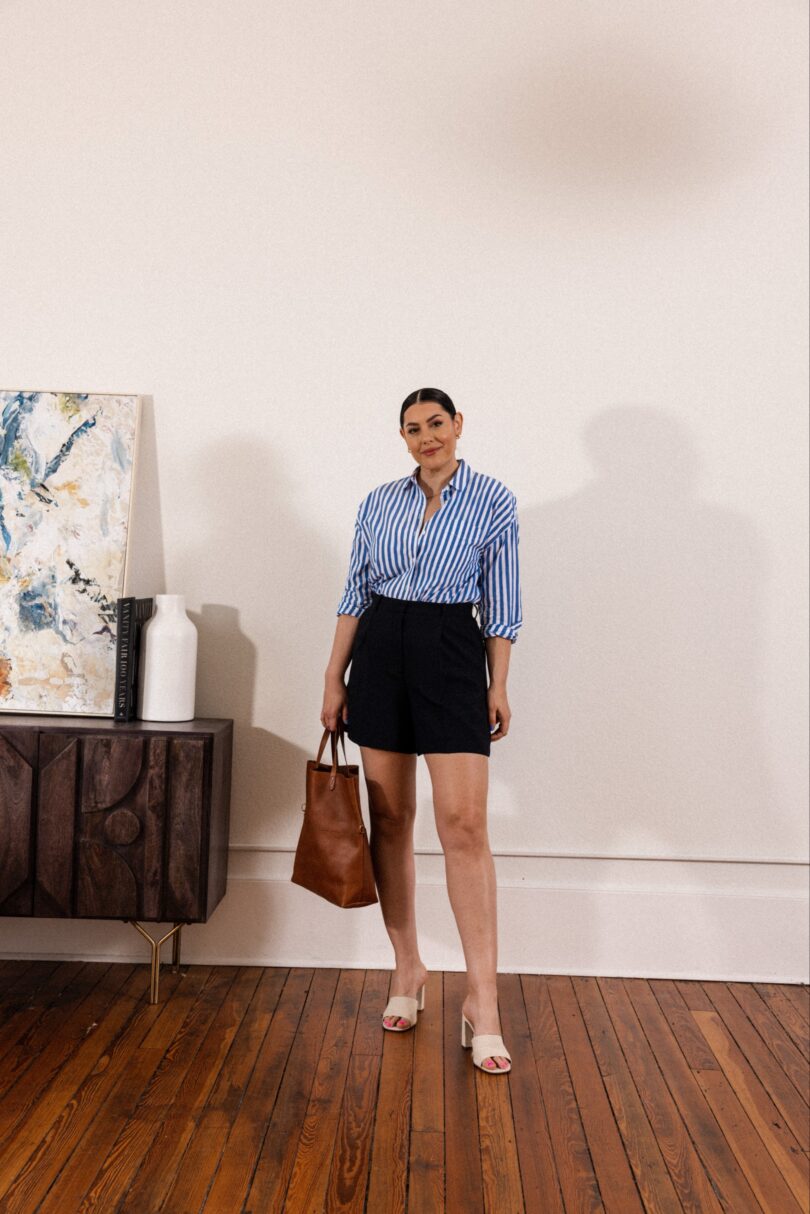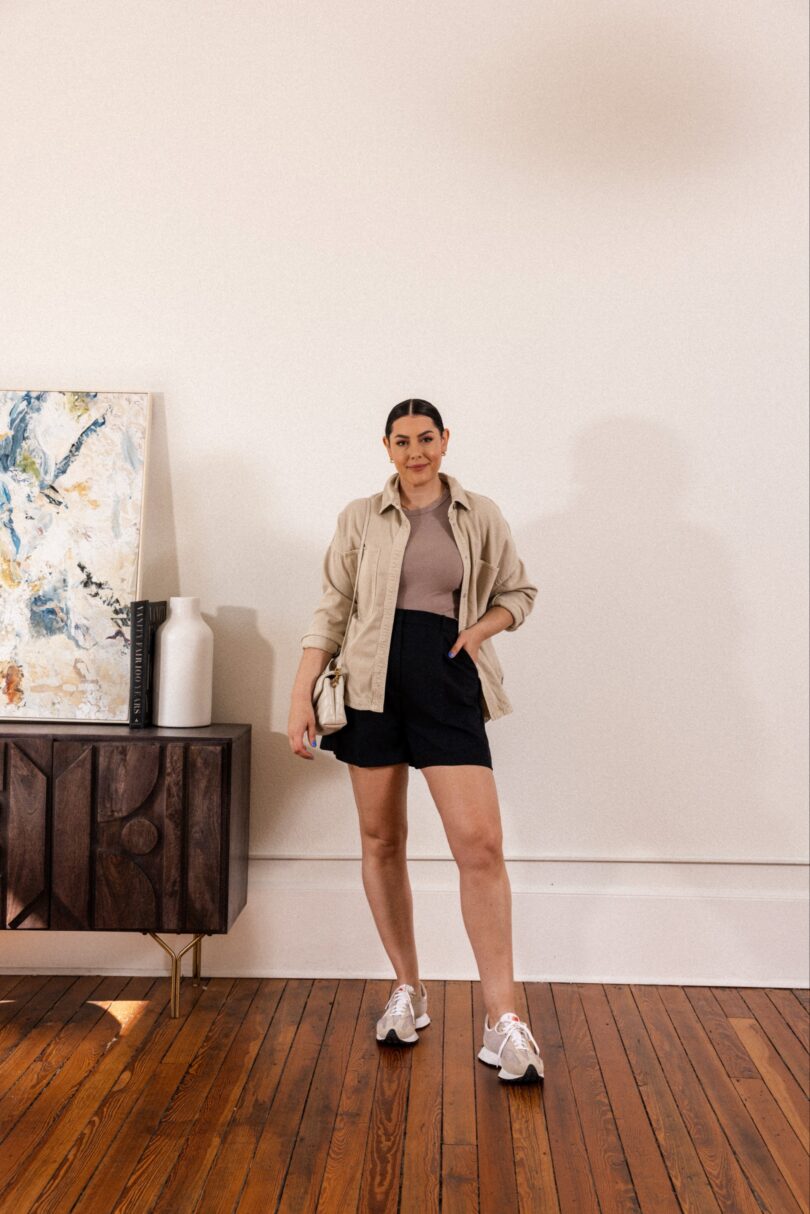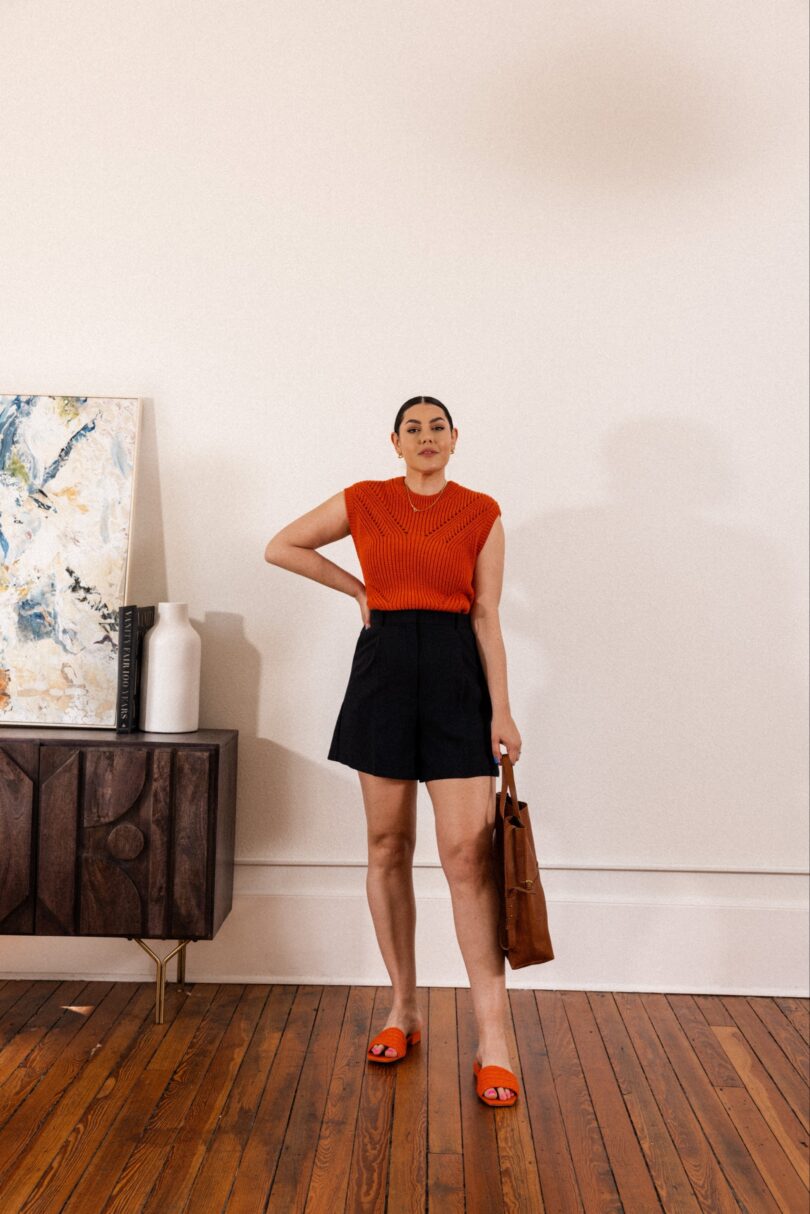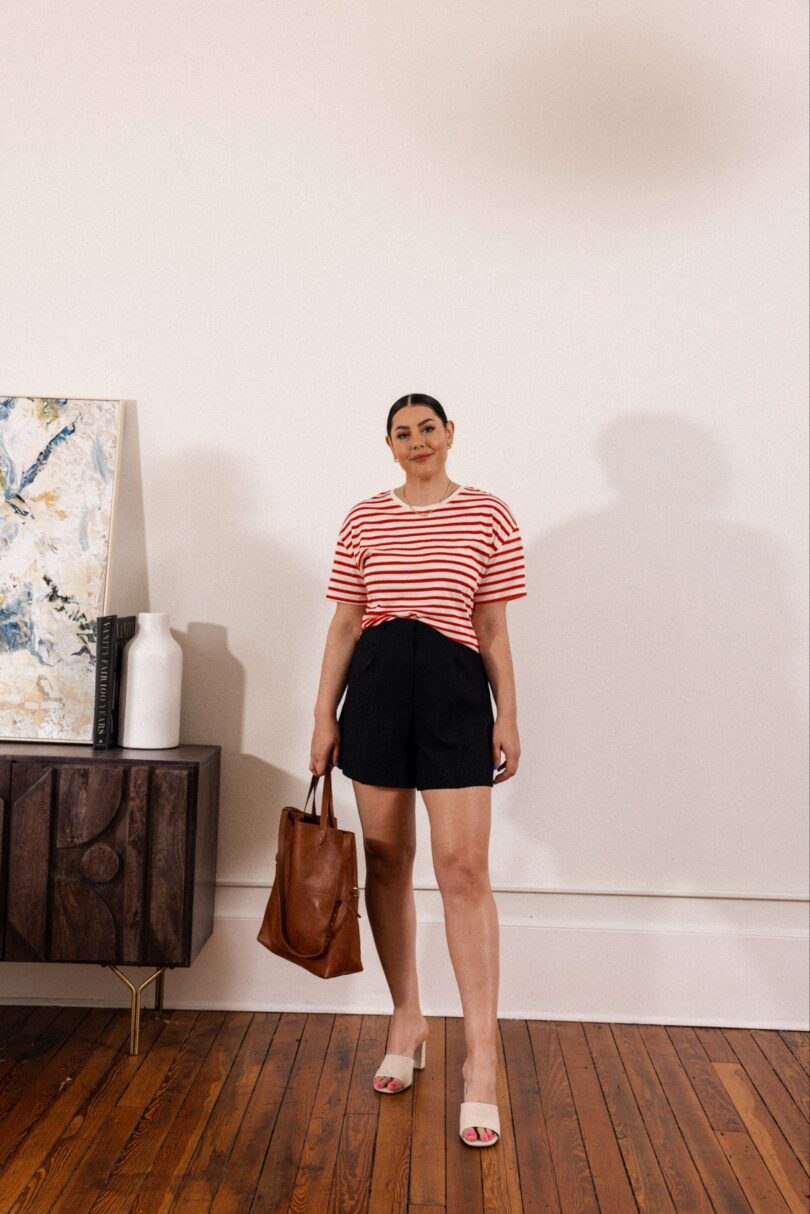 I also peeped into Abercrombie last week (I went to a mall, isn't that so 2000s of me?) and I fell in love with this pair of shorts. I've been loving the tailored look and these got me good. Look at versatile they are for spring! I still have lots of outfit ideas for them, so expect to see them around this spring.
I sized up to a large but this pair truly fits TTS. You don't have to size up, I'm just…me. Find them here!
(Oh and these heels from Amazon are a great find. Just saying.)
Hopefully this will inspire your March wardrobe and beyond. Which look is your favorite?
(Mine are 1-33)
____________________
Do you like remixes? I've got lots of inspiration for you then! Find all of my capsules here.
Spring Inspo