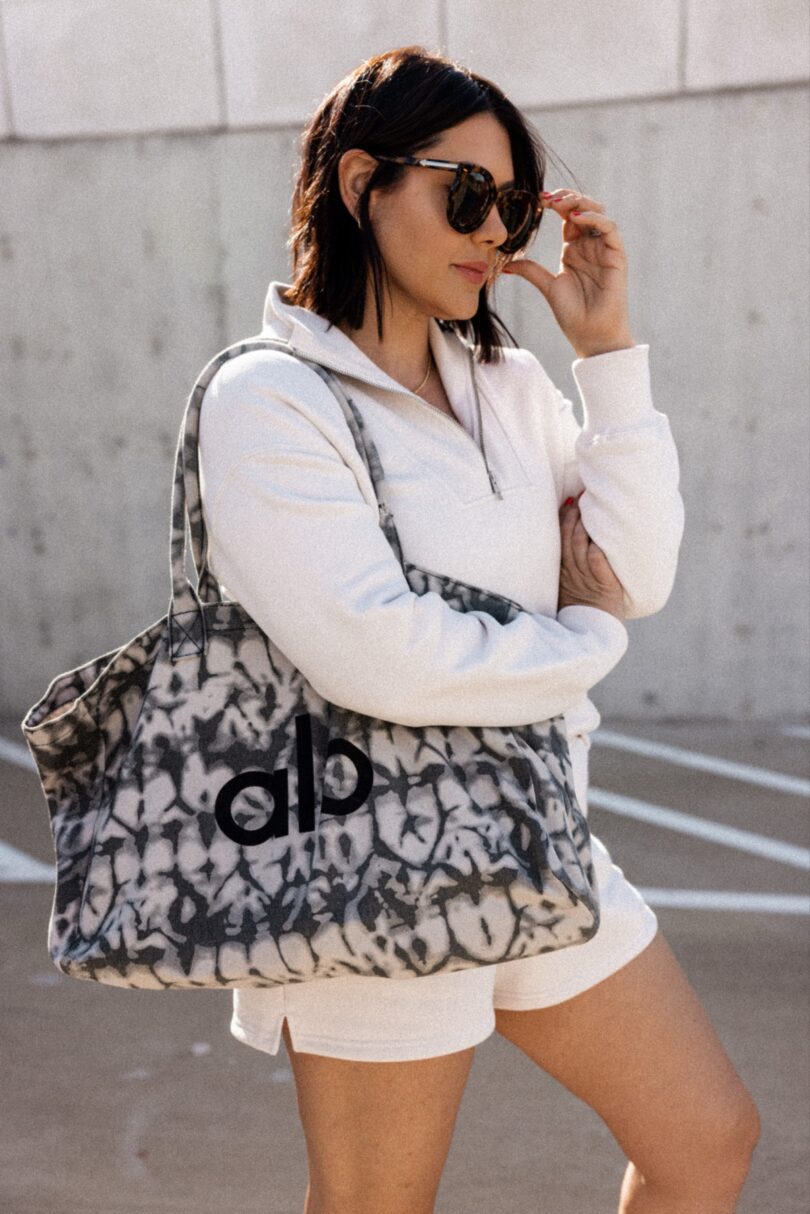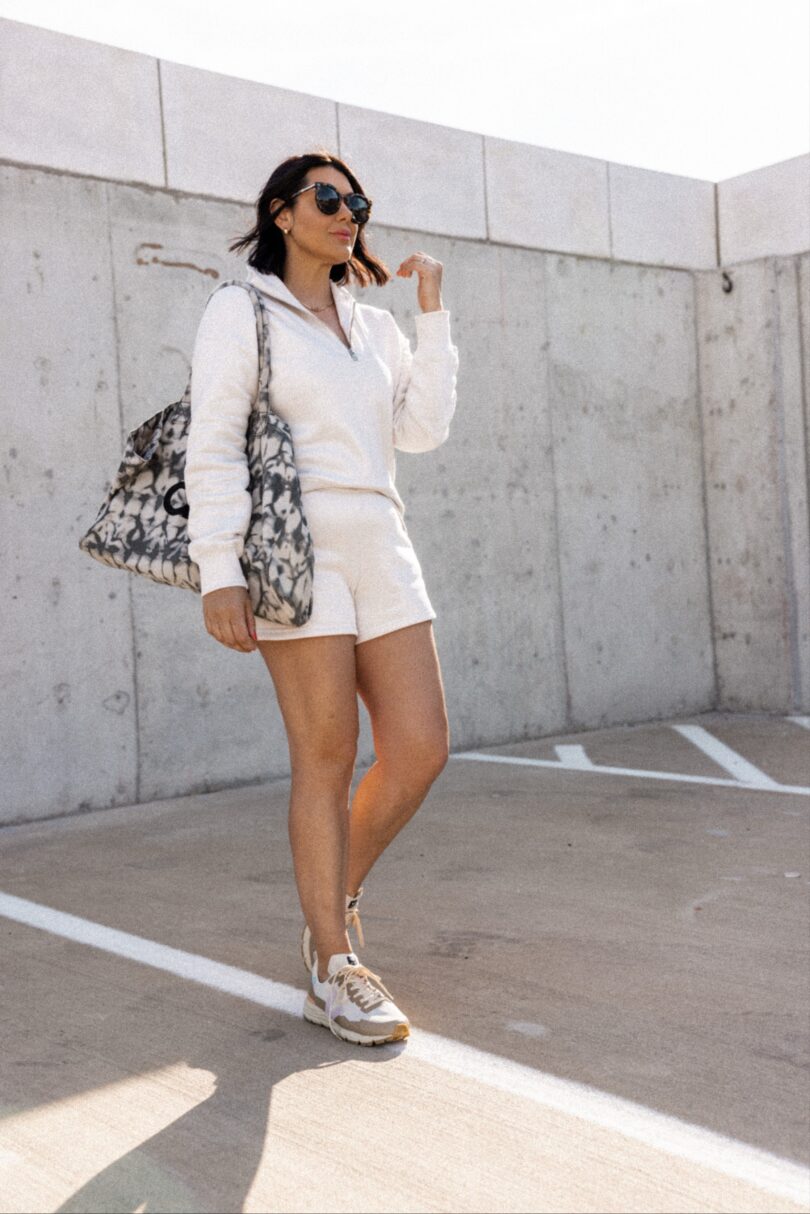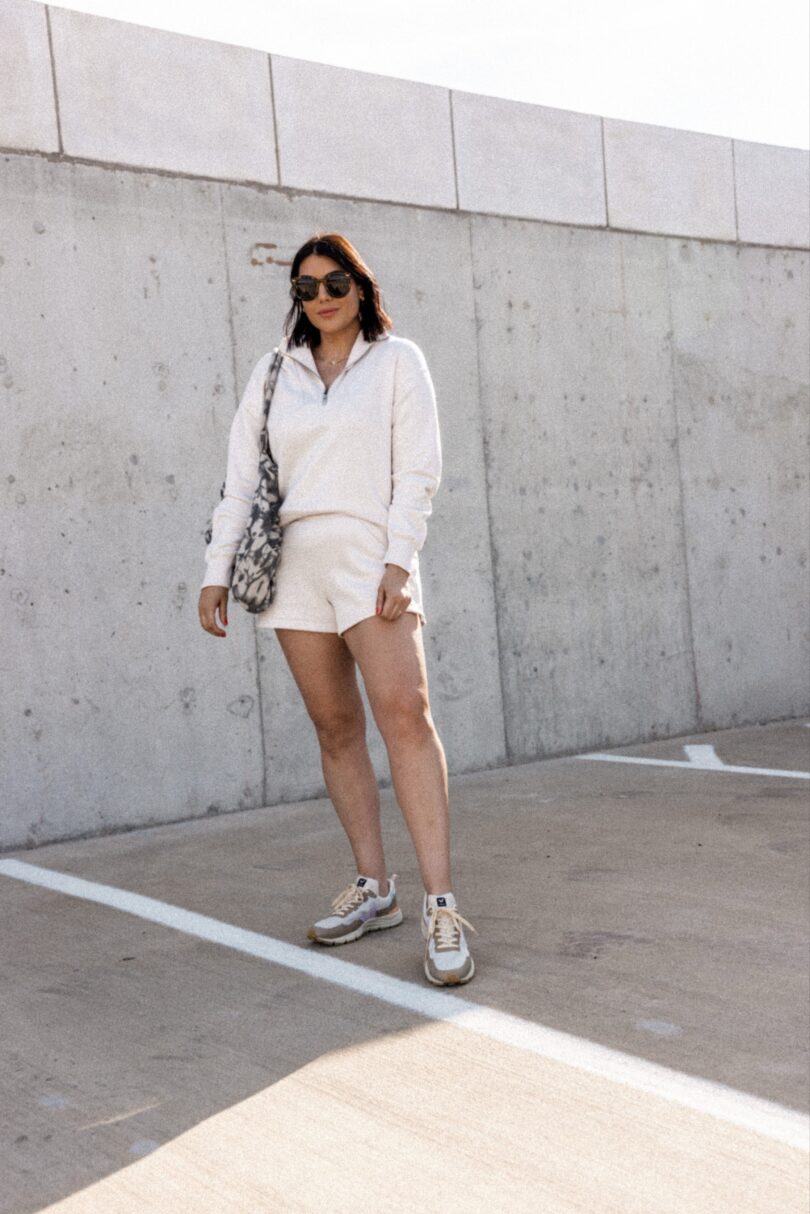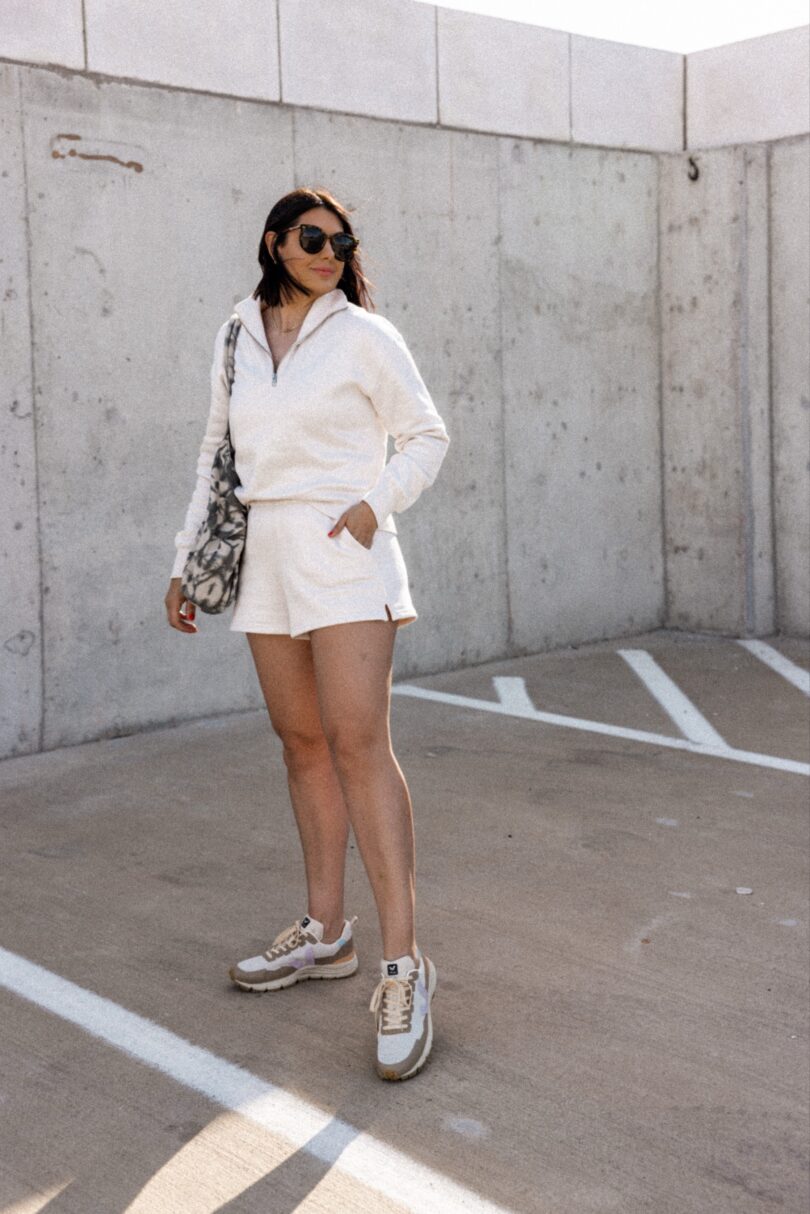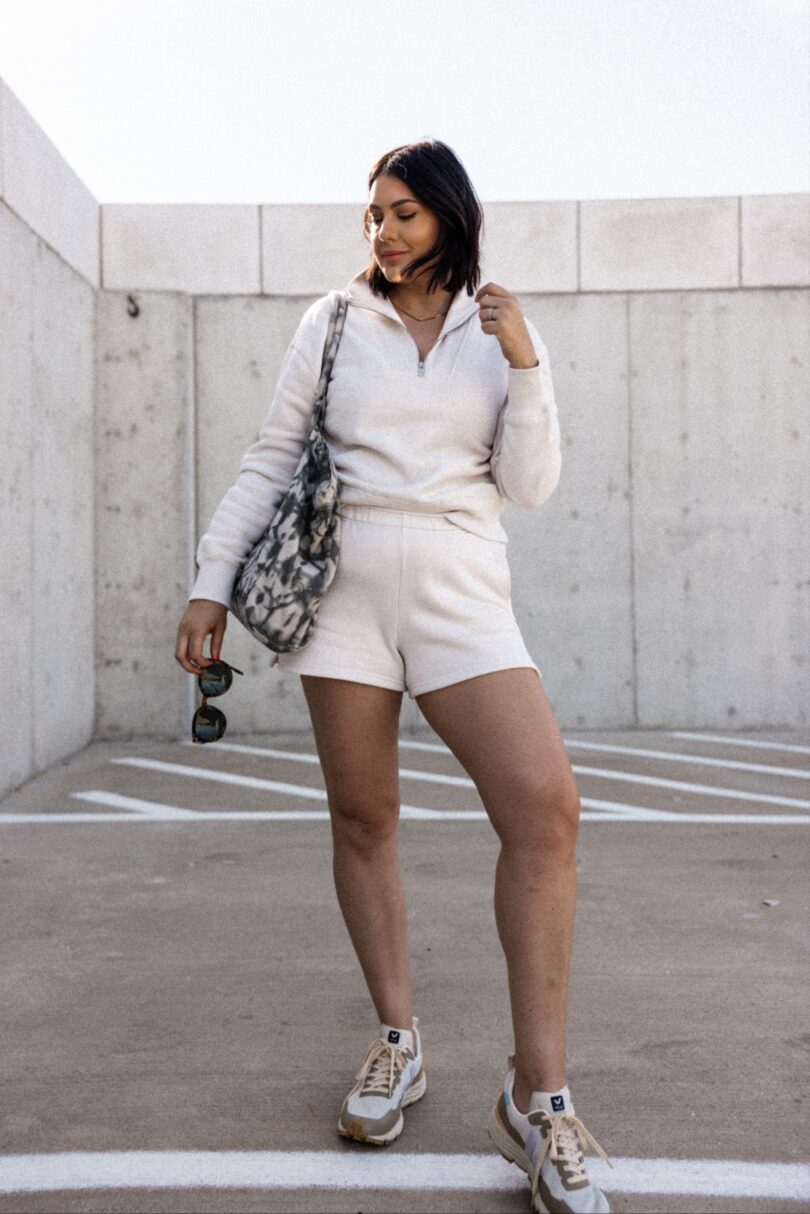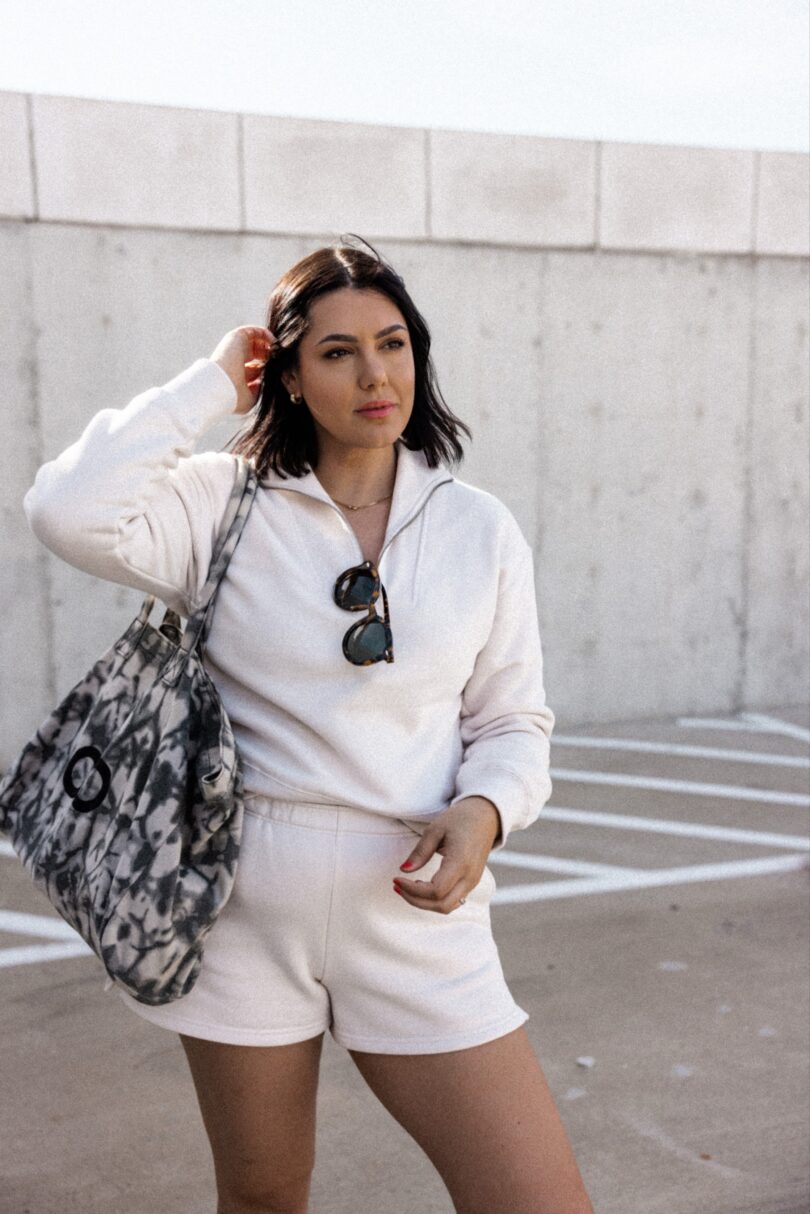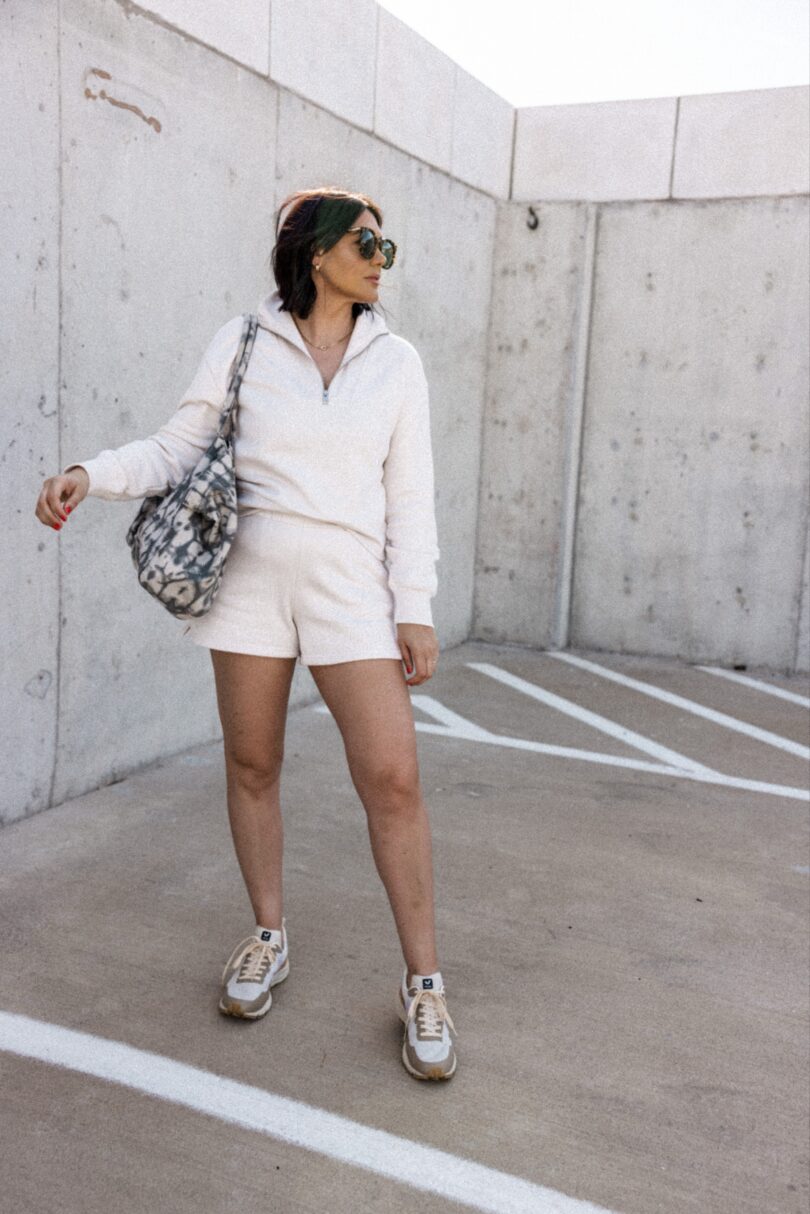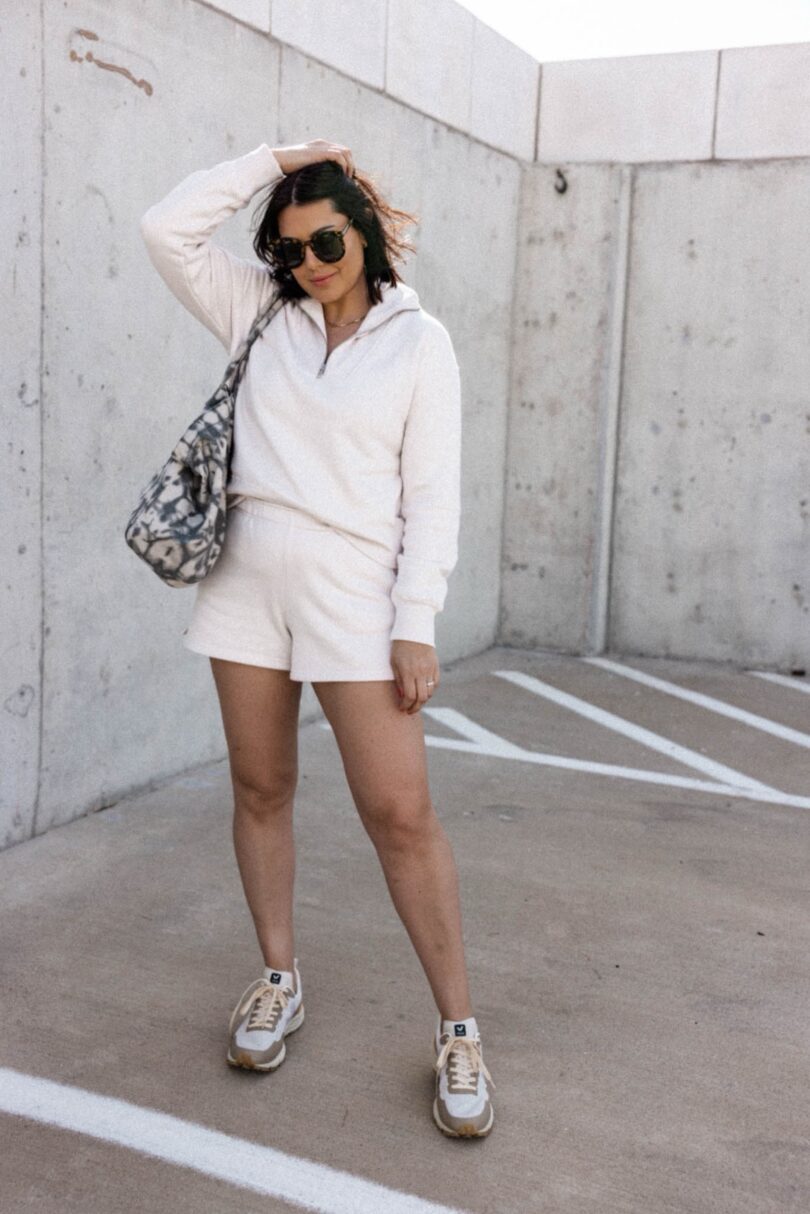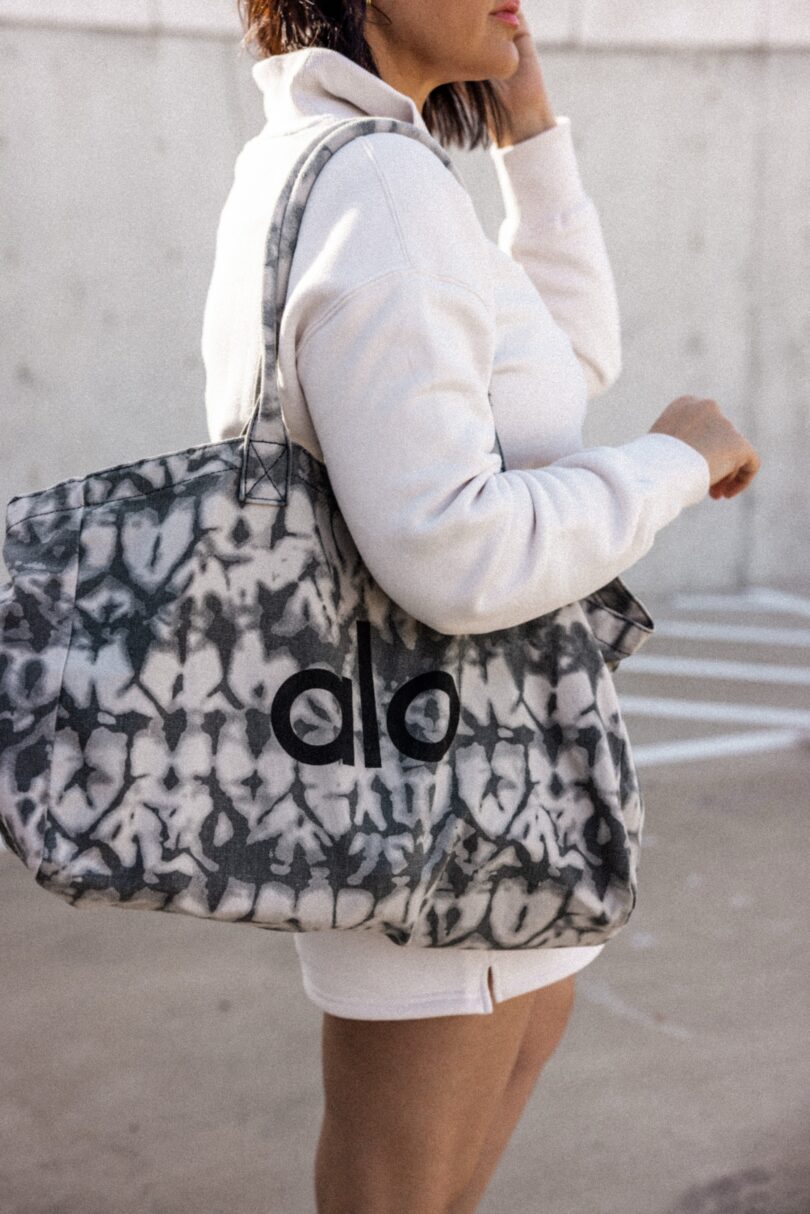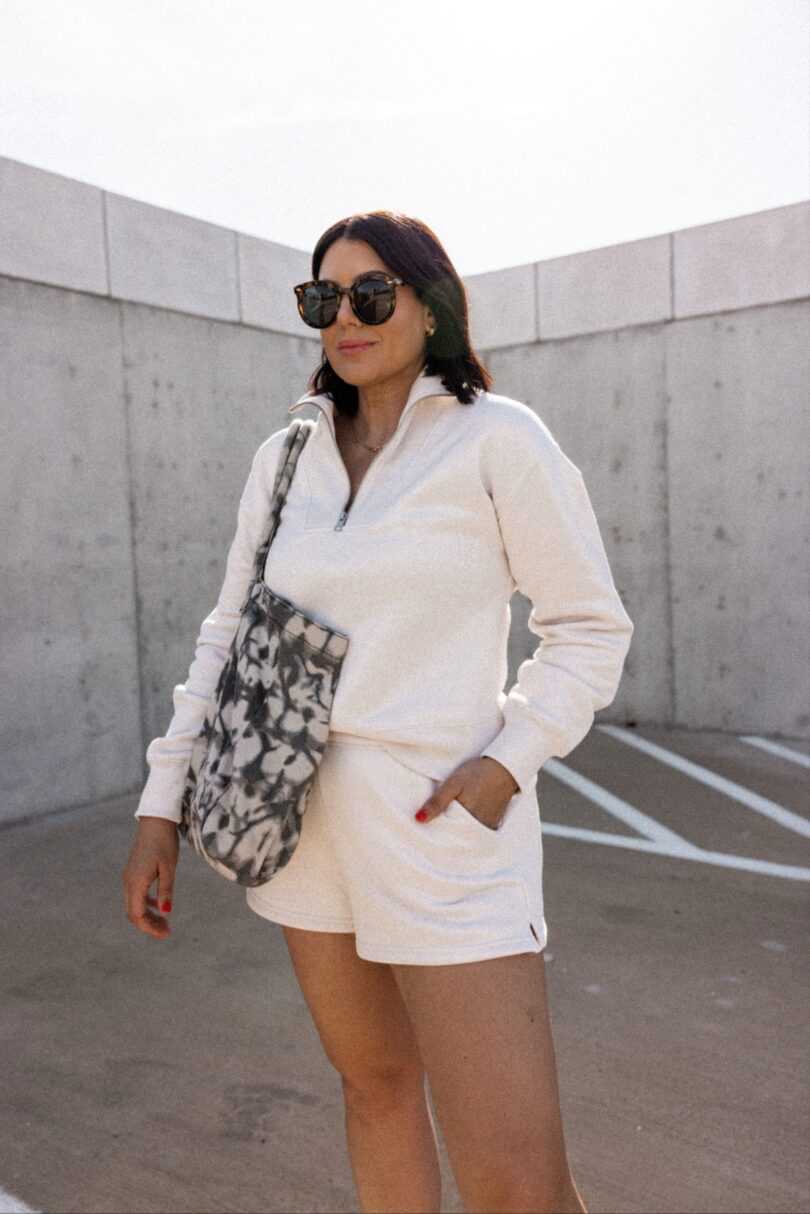 Matching sets are where it is at this year. Well at last year, too. I believe this trend starting in 2020, when we were all sitting at home in our pjs trapped at home and then the fashion world was like what if we make pjs but you can wear them with real shoes when you are finally allowed to leave the house? And voila! A matching set was born.
Check wikipedia but I'm pretttty sure that was how it happened.
Anyways, this set is a sweatshirt fabric and the only way to name it is a sweat set. Don't even try to change it — it's a sweat set, ok? And this one in particular is from a brand called Dynamite and it's a really nice brand that's typically under $100. Think in the price range of Abercrombie or Express, and the quality is there. I have some jeans from there I need to share and they are a really nice pair. Anyways, I'm getting off topic. This set is adorable and rings in right under $100, I believe!
I coulda sworn my tote bag was in stock at Alo but now it's gone :/ It's okay though. It's literally just a canvas tote but I actually carry it all the time. Do you have a bag like that? It doesn't make sense but you just love it? It's this bag for me. Who knew an old cotton tote was the chosen one for me? Weirder things have happened but this one is up there.
Oh and capsule is coming Monday!! Pinky promise.