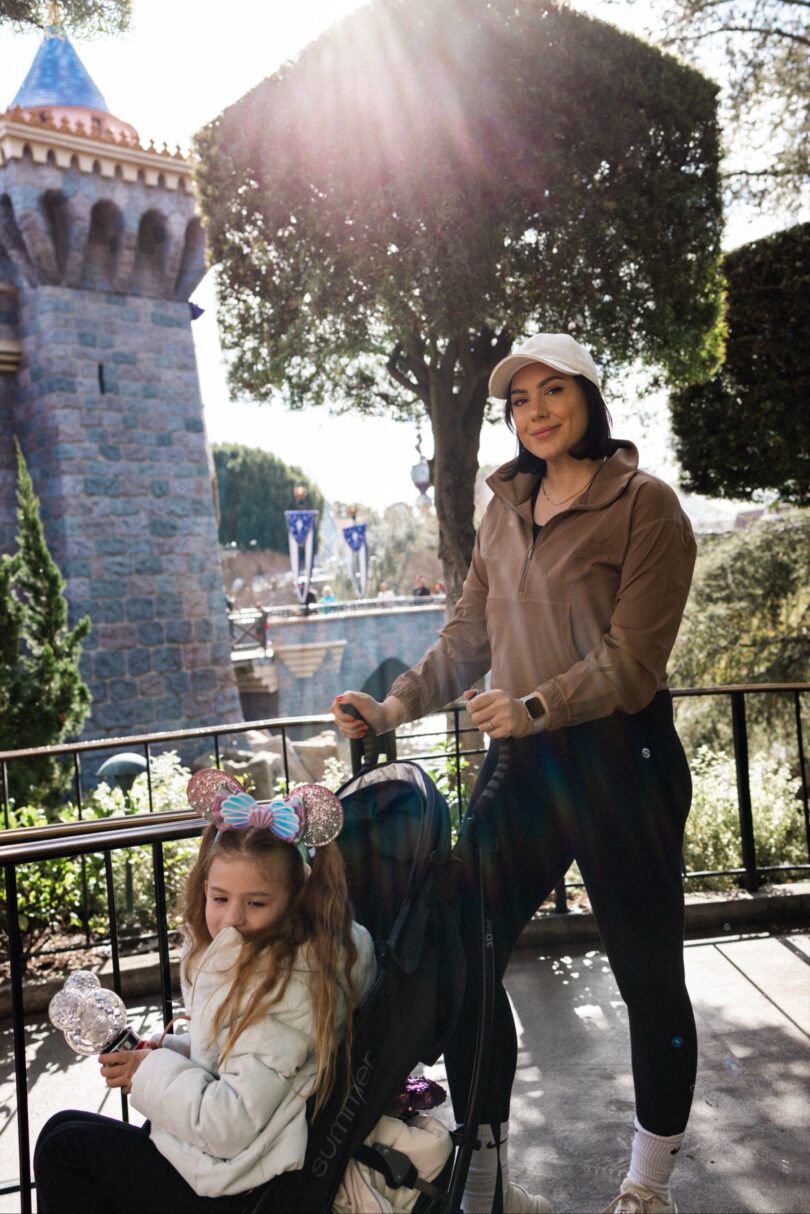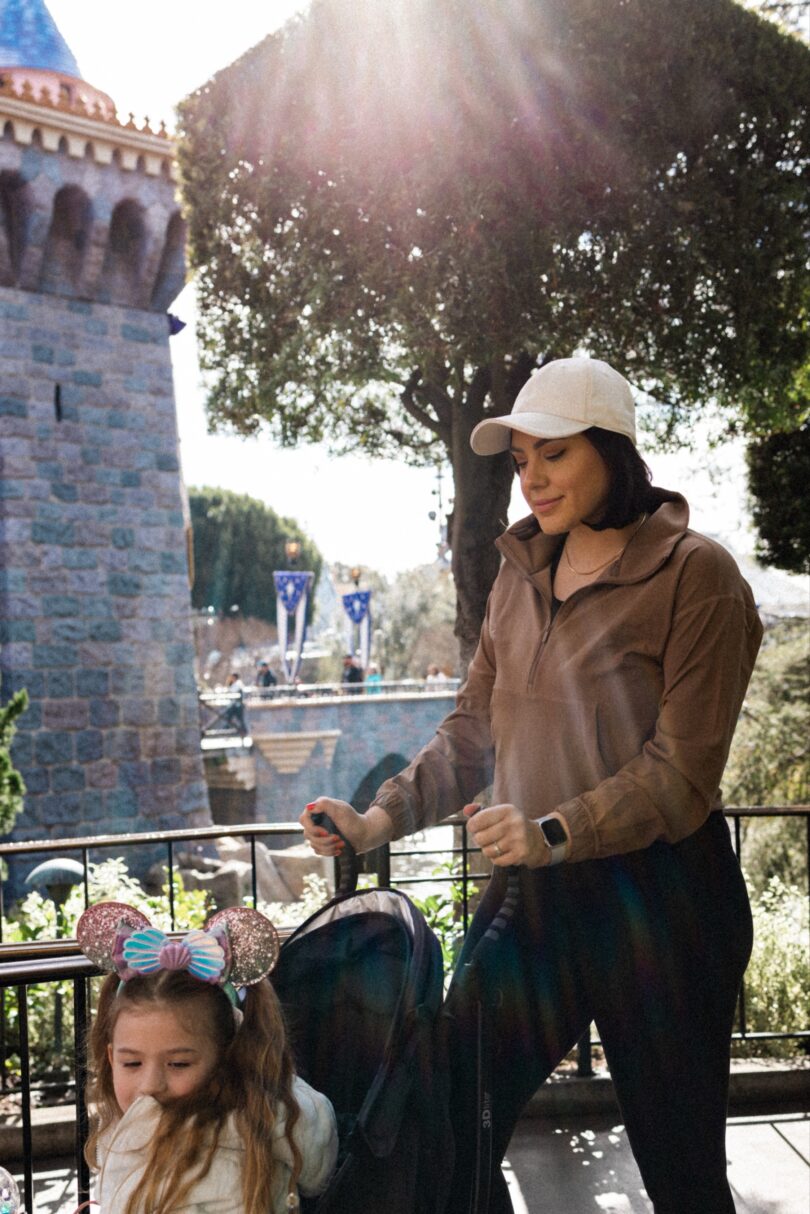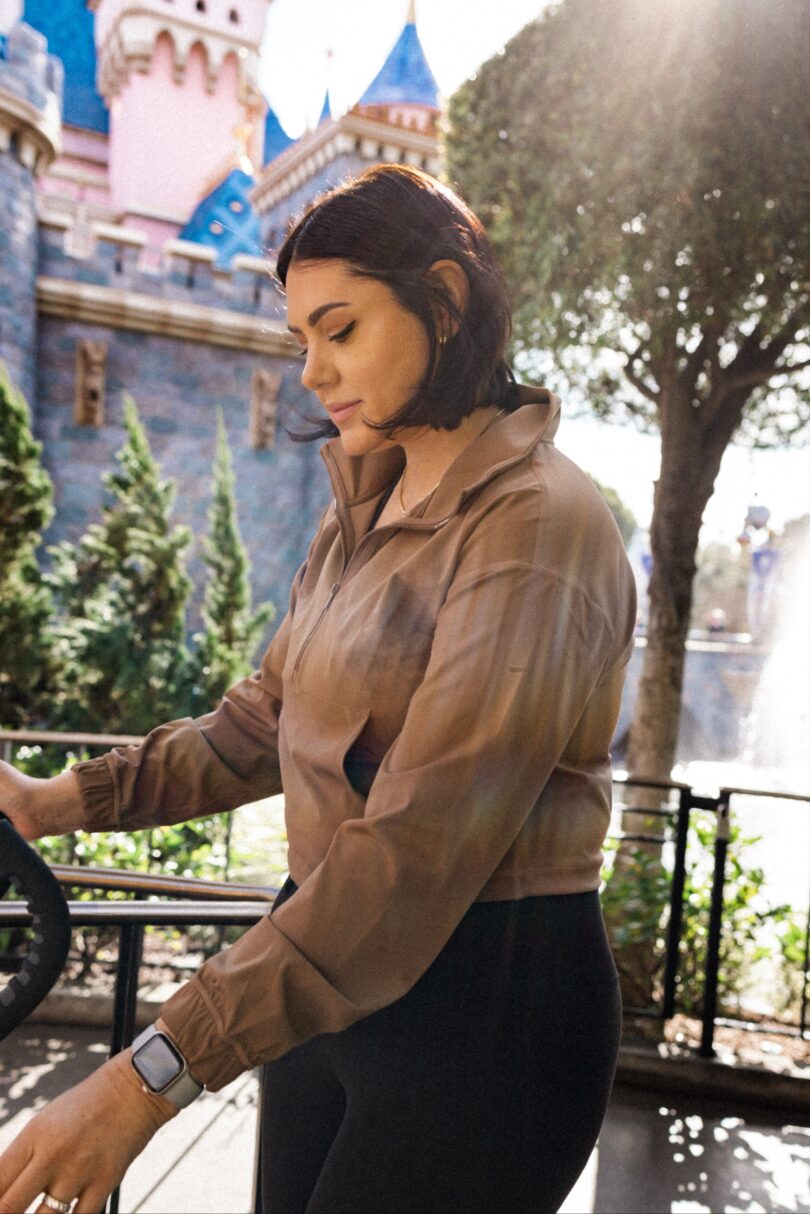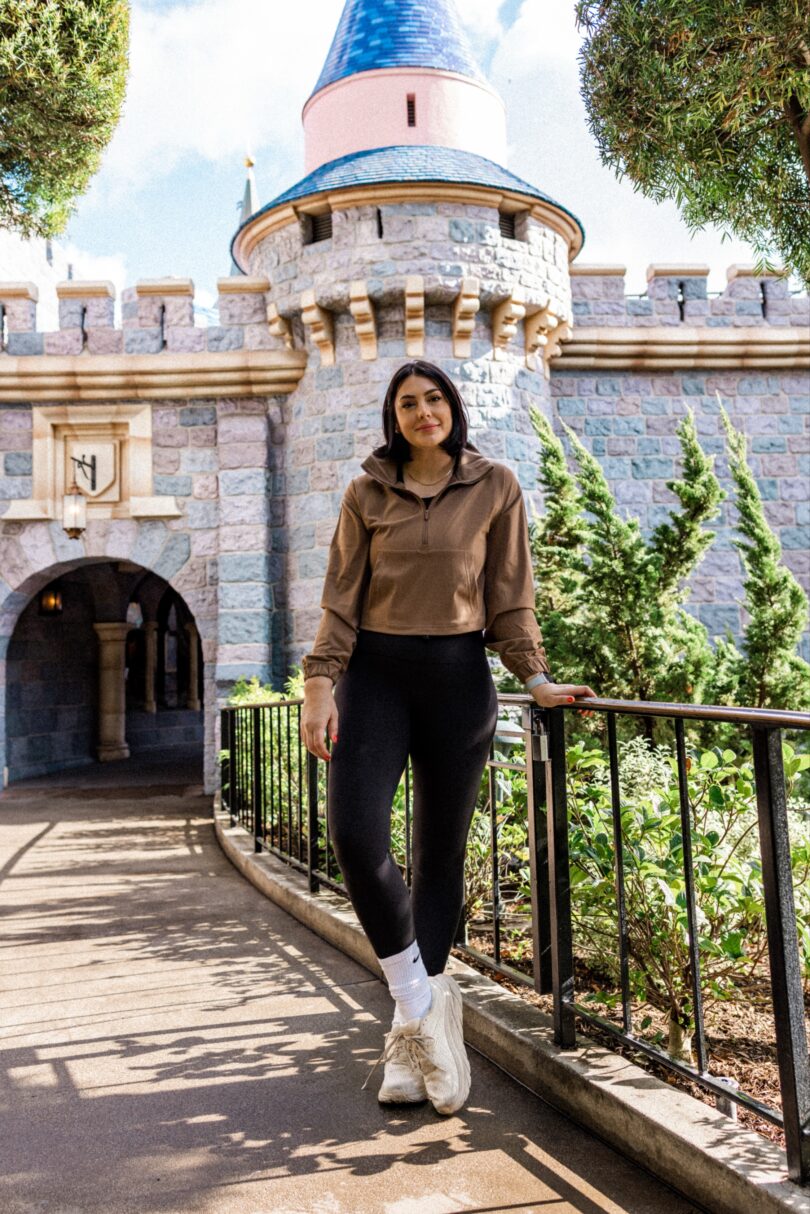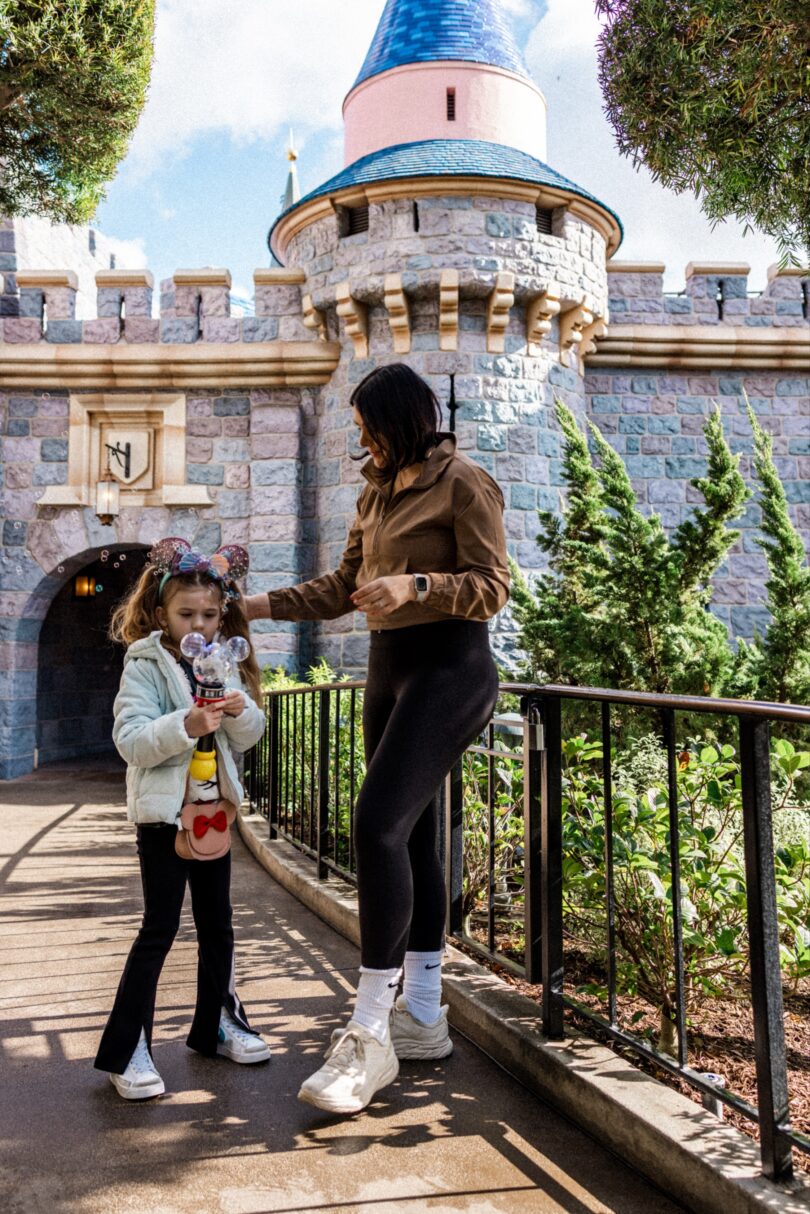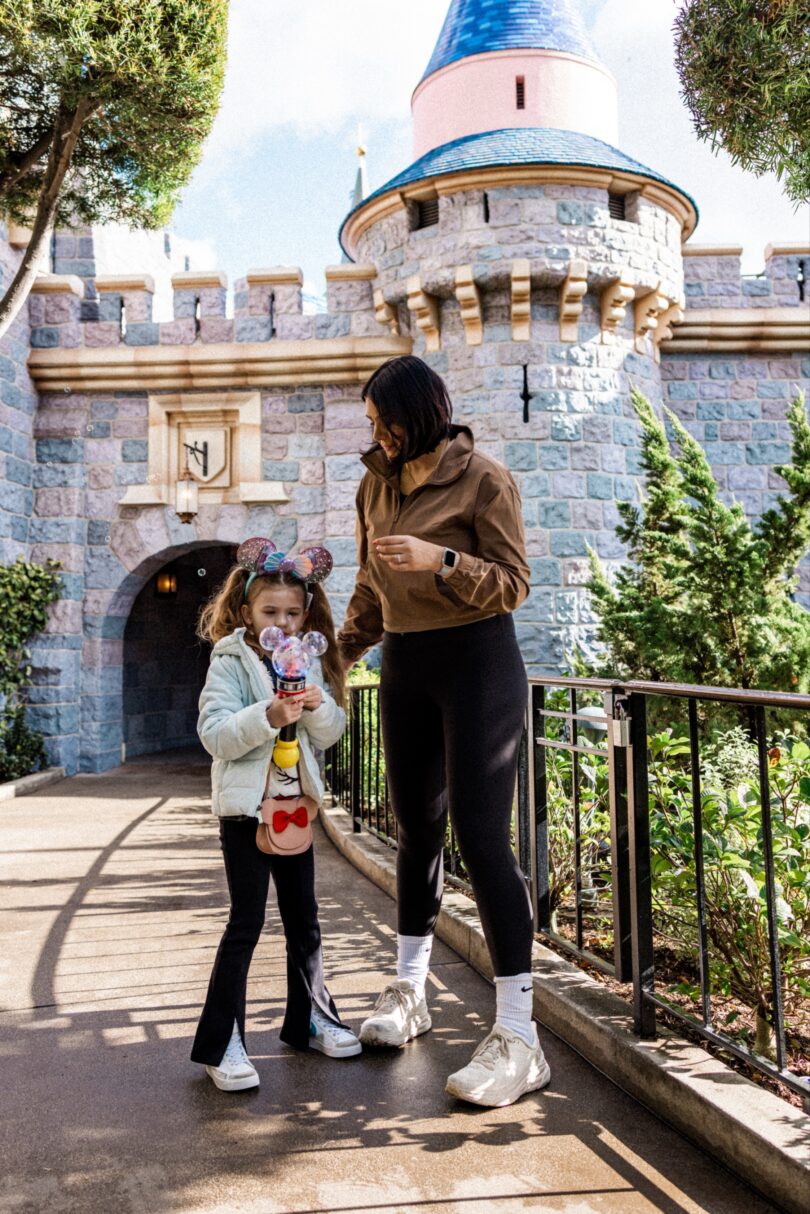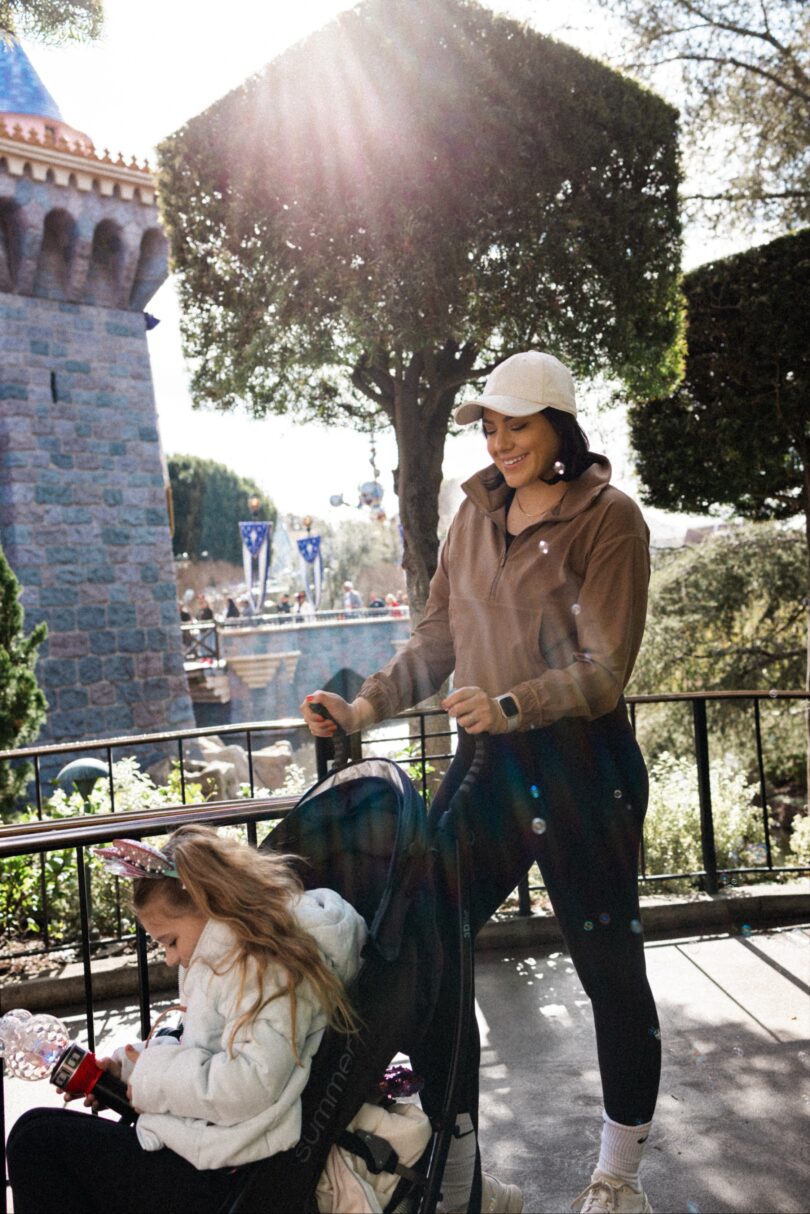 You wanna know what's awkward? Getting outfit photos at Disneyland. So if I look uncomfortable, trust me I am. We found our light outside of the Bippity Boppity Boutique (you heard me) so we were having to shoot intermittently between little girls getting ready for their princess appointments with the entire family waiting in the wings. I am still not quite used to be an influencer and so we would 'casually' take photos in between the groups and then just stop and pretend like we were looking at something on the camera or even better just out in the distance…
The irony is not lost on me. Also it's hard to compete with 5 year old princesses.
Case in point: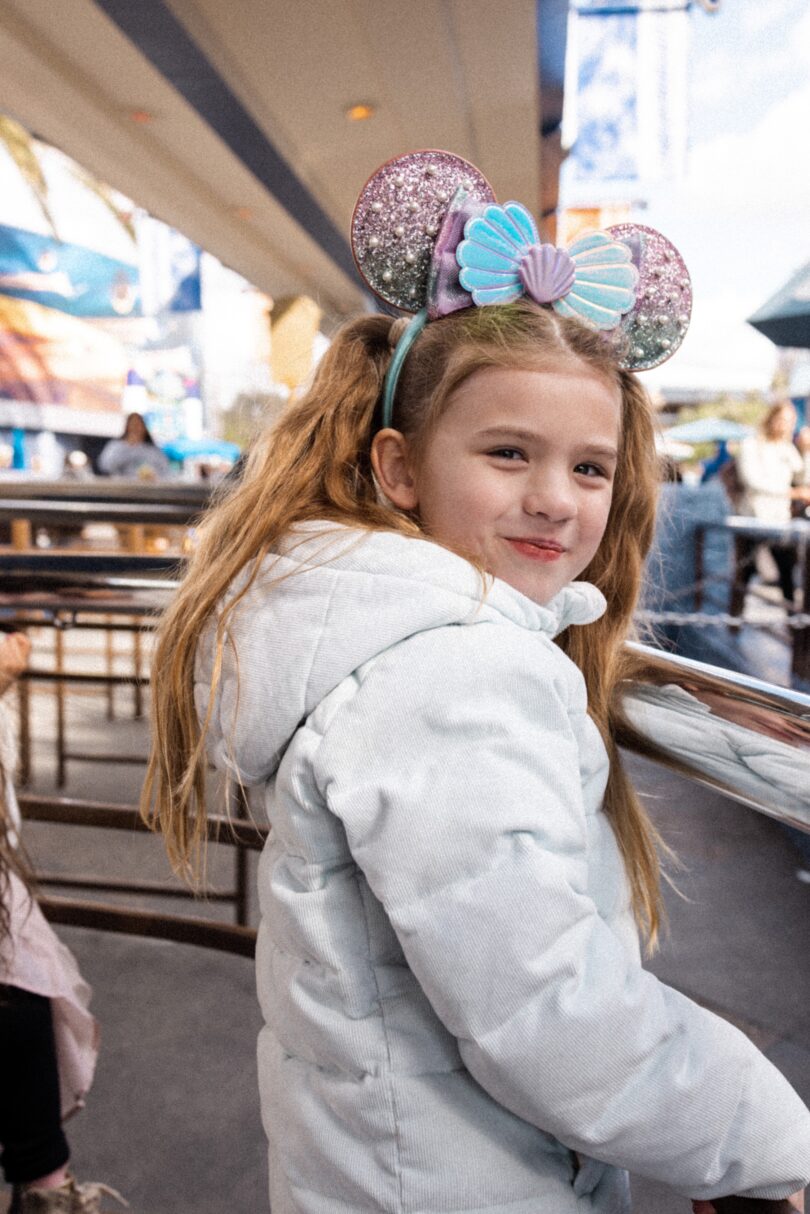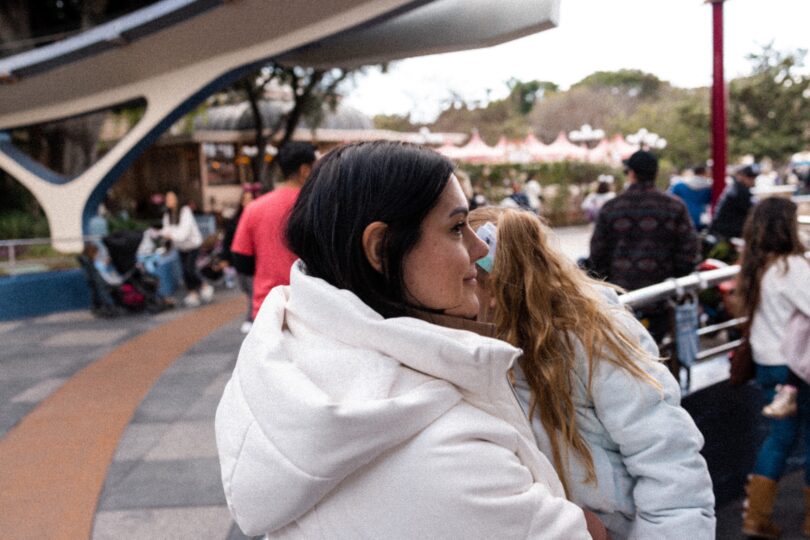 Who knew that my trip to Disney would result in some amazing finds from Amazon + Target? With this pullover yesterday and this jacket / shirt thing today, I hit the jackpot on top. Of course paired with my tried and true Lululemon align leggings, this zippered top was absolutely perfect for this day. We were in and out of sun, so part of the day was warm and the next minute it would be chilly. This top is structured and slightly thicker but not thick, if that makes sense. It just has a great weight to it. I am in the medium but could do a large, too. If you want it less cropped, go up a size for sure. I wore a sports bra tank underneath it as well. You can find it in 5 colors on Amazon here!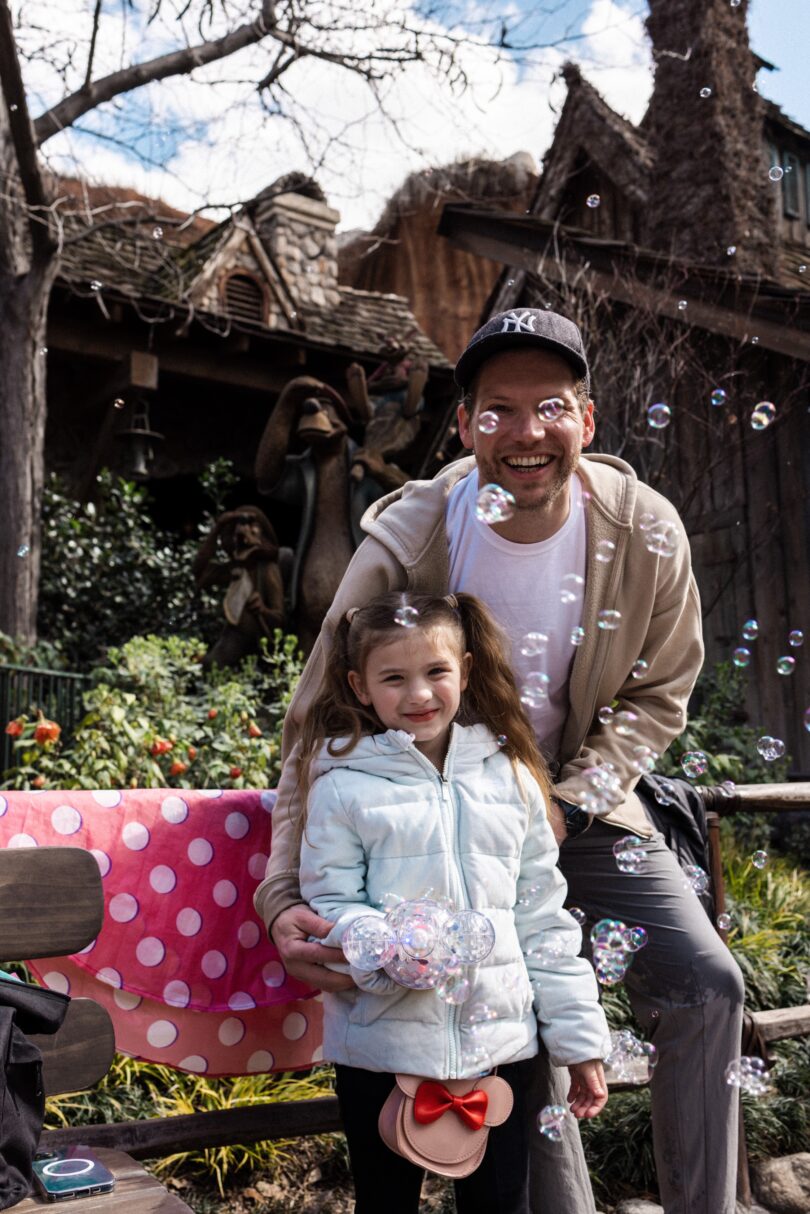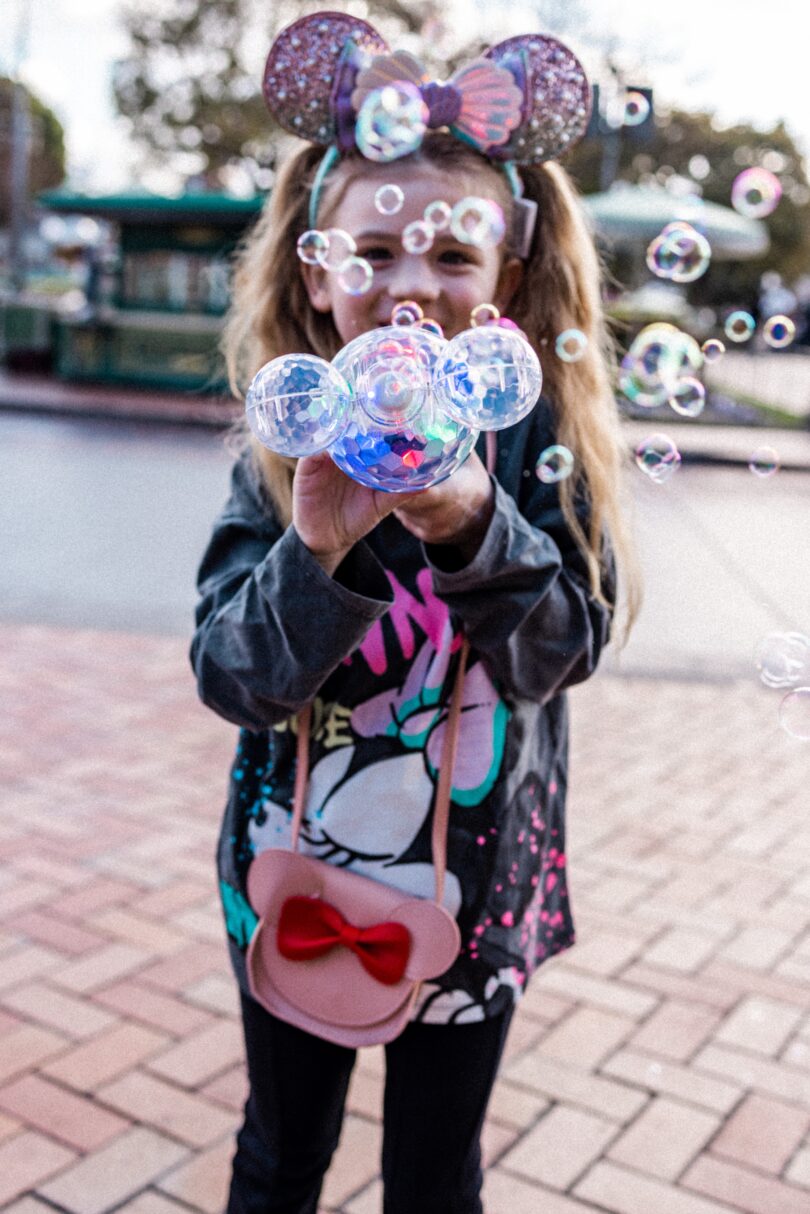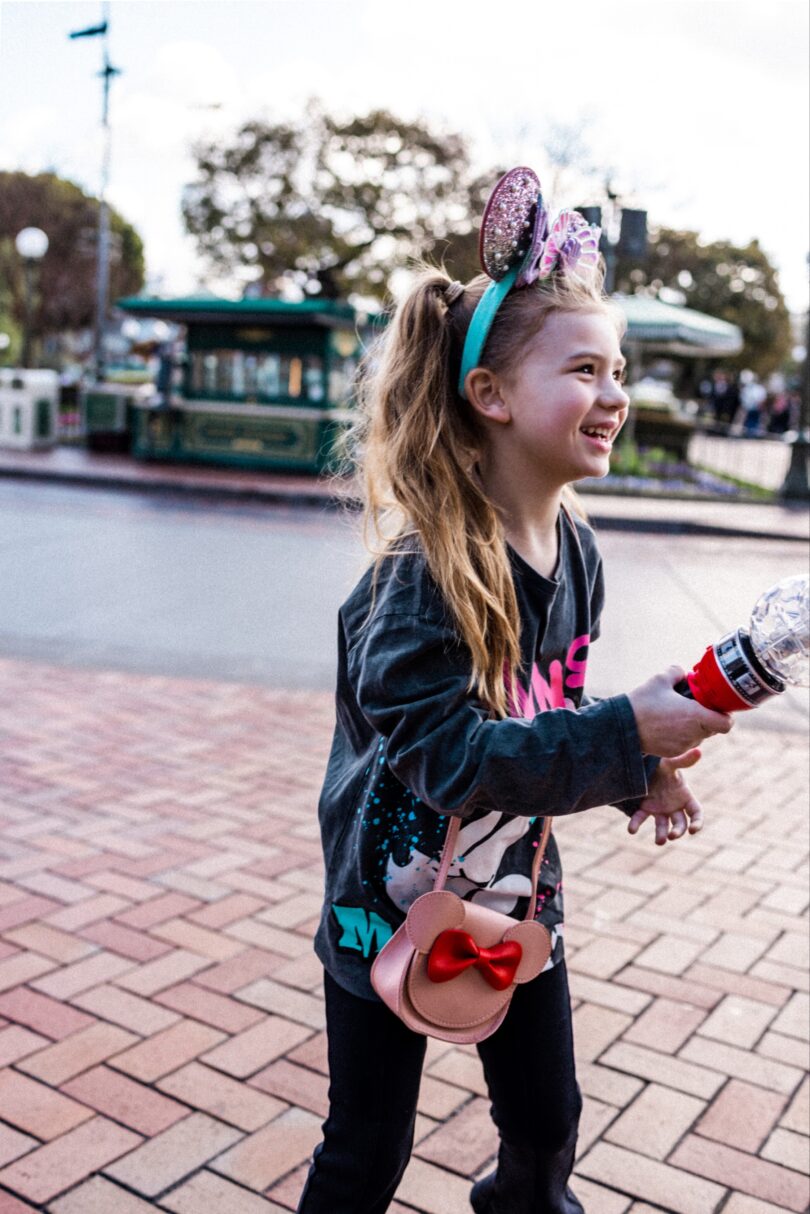 The bubble wand was a paid actor.