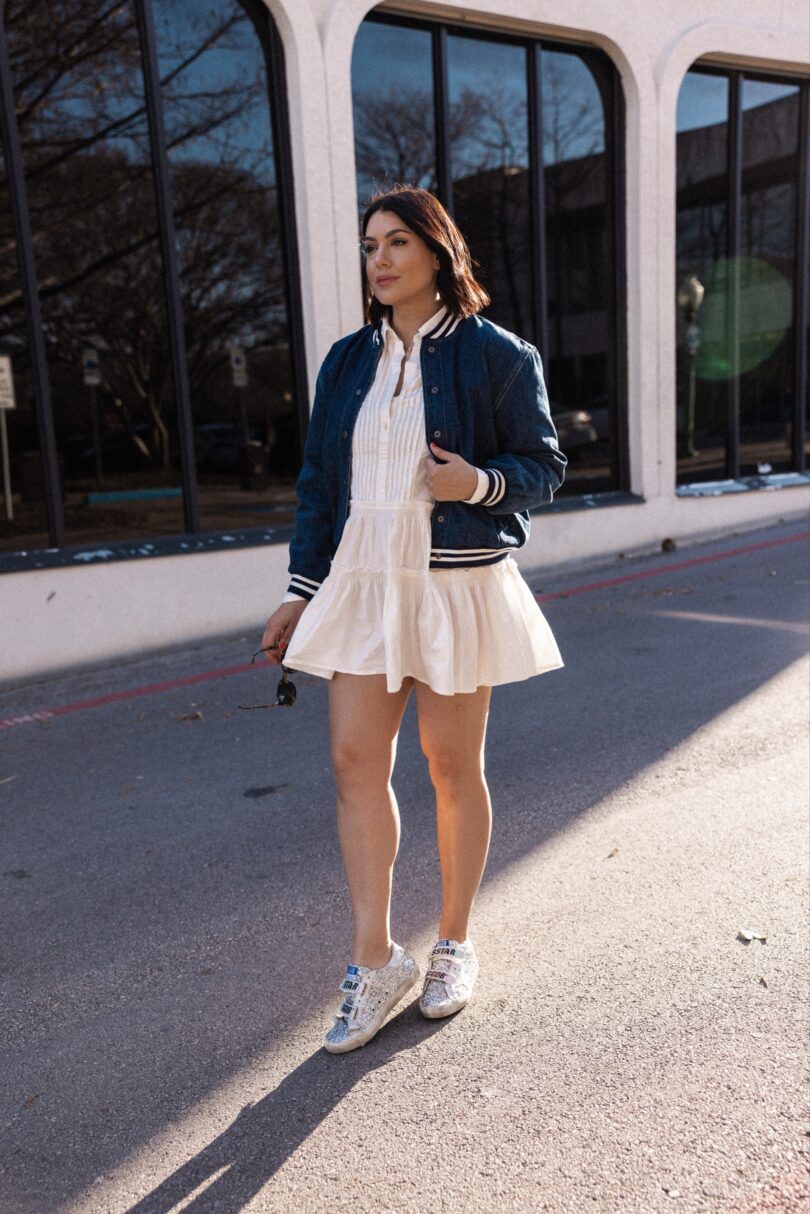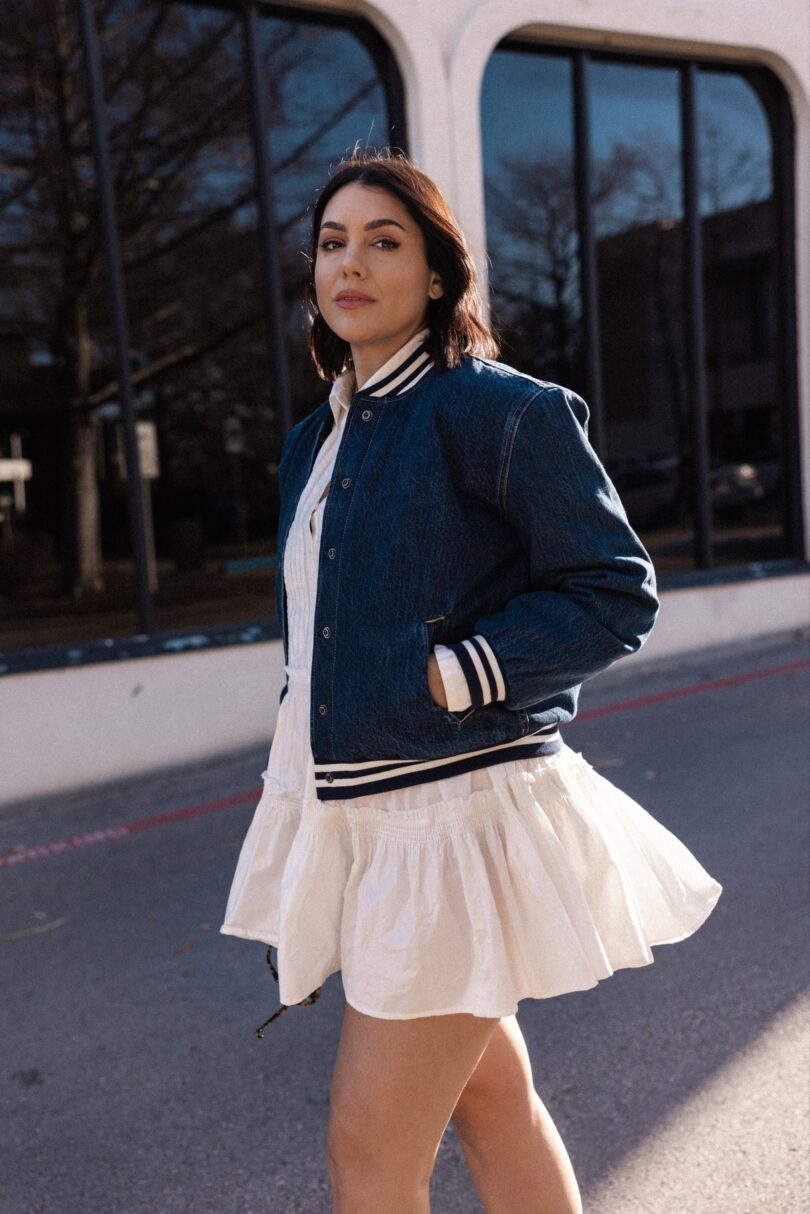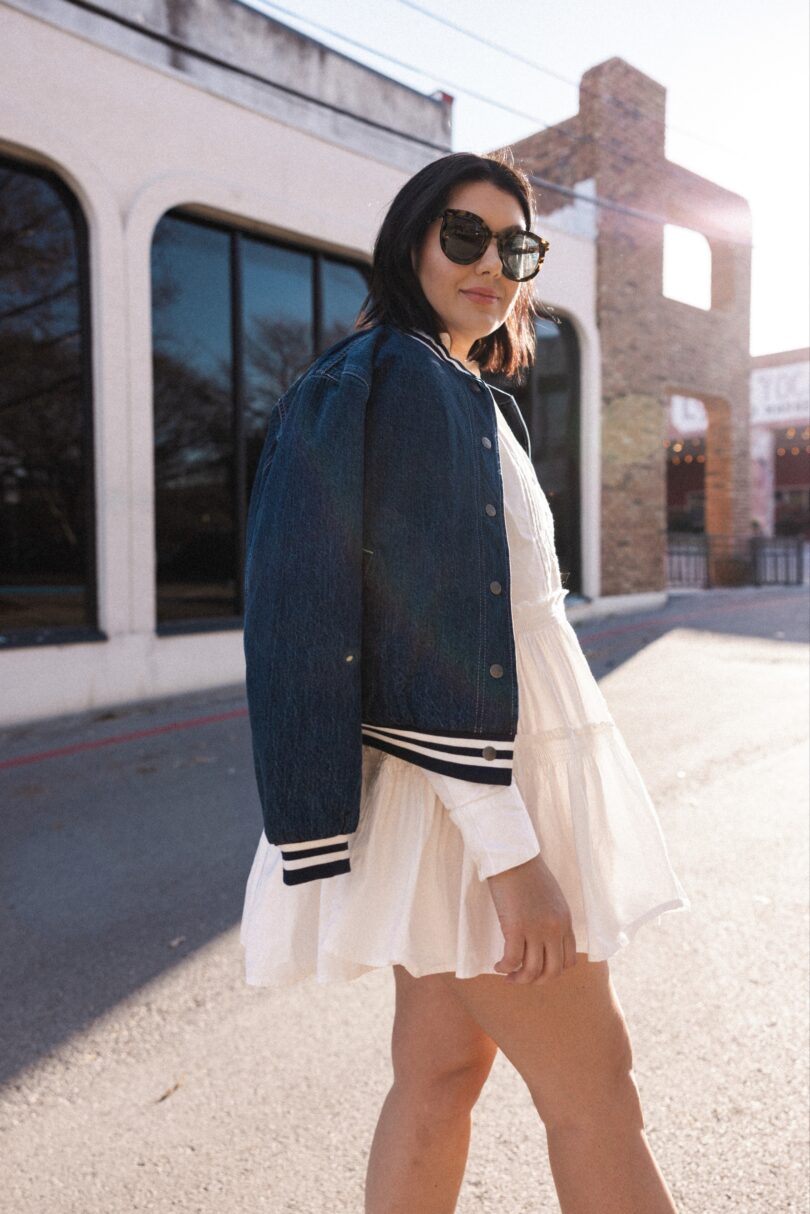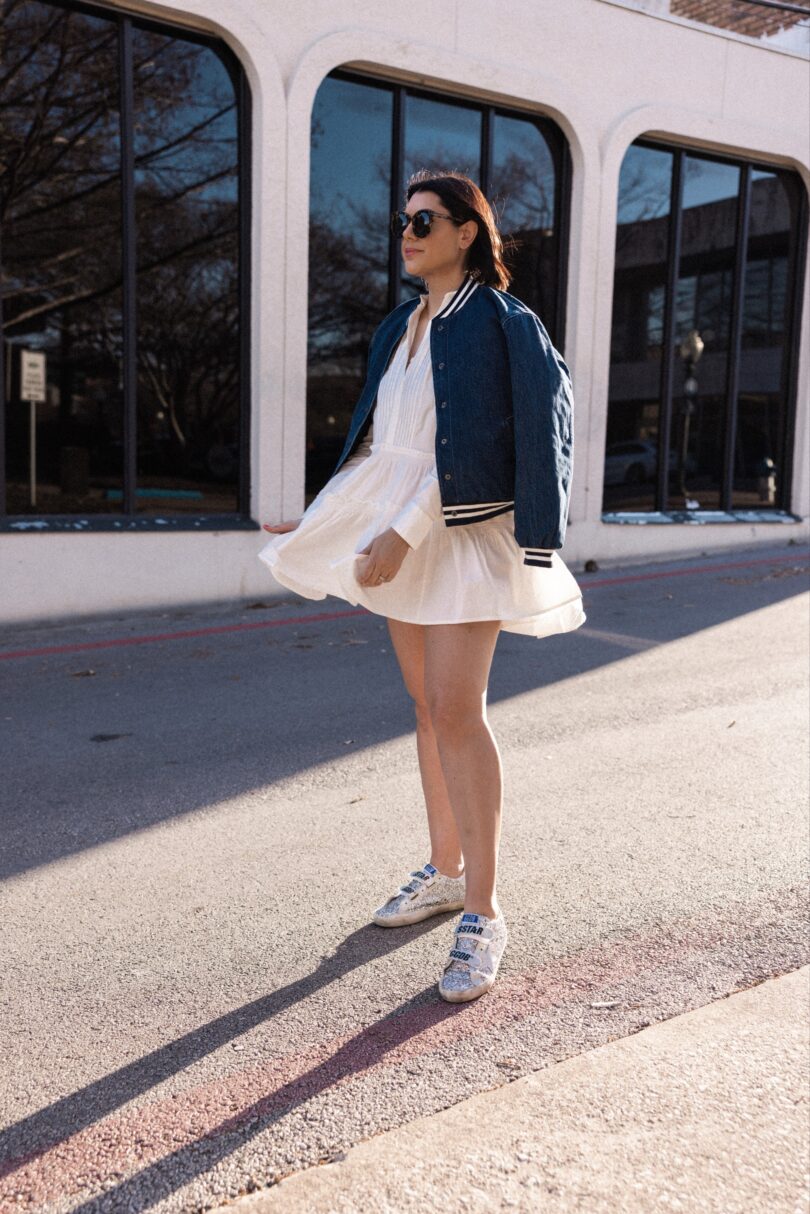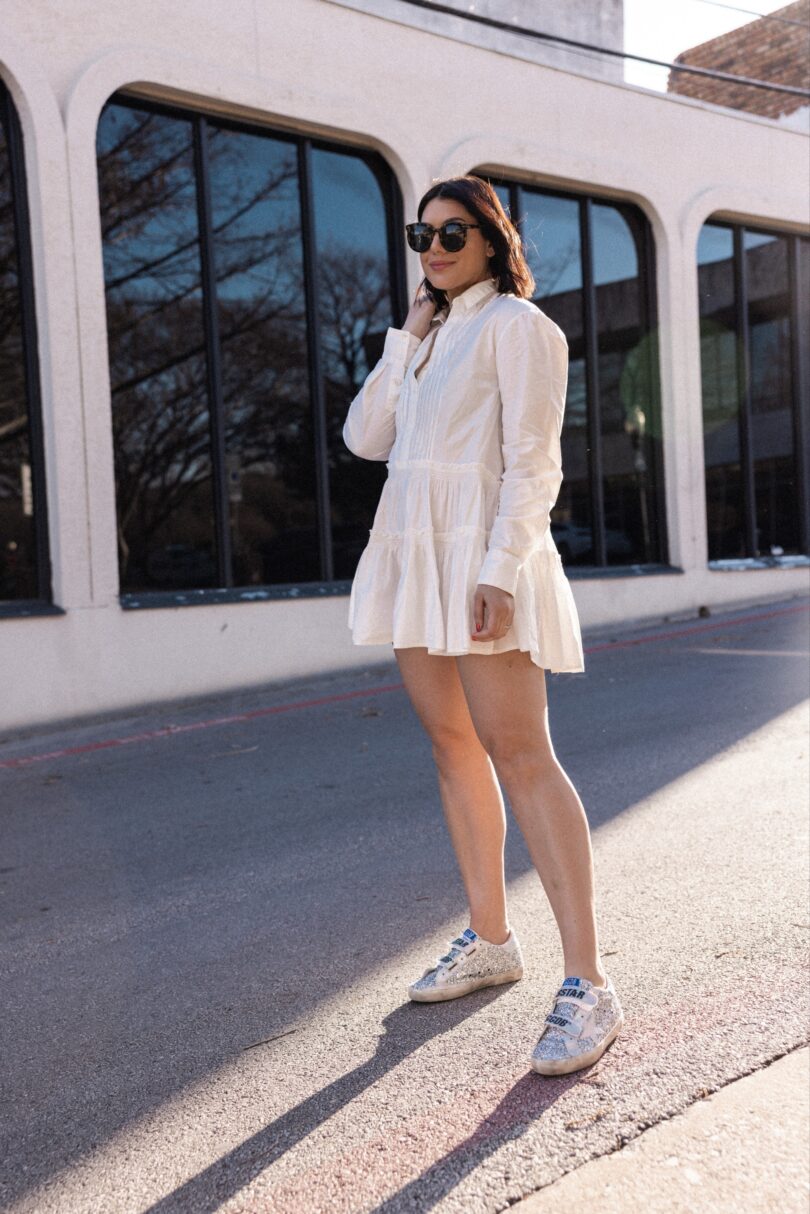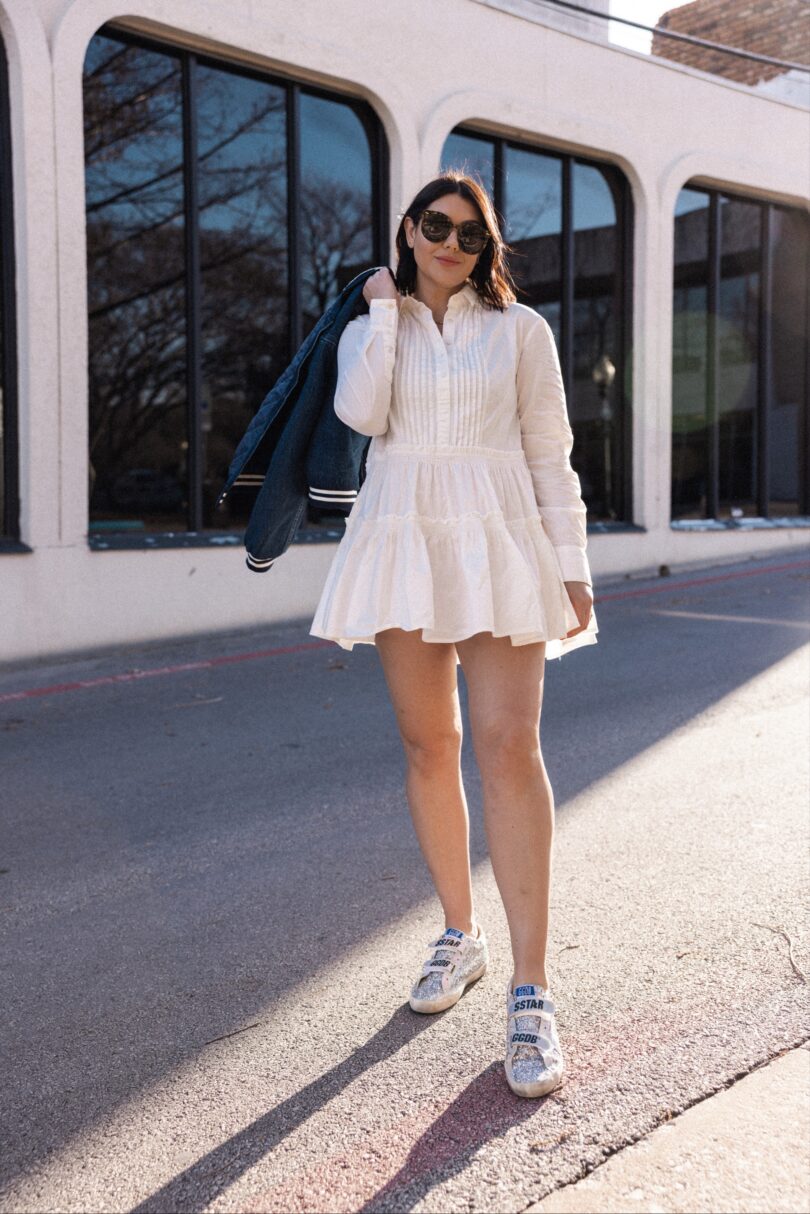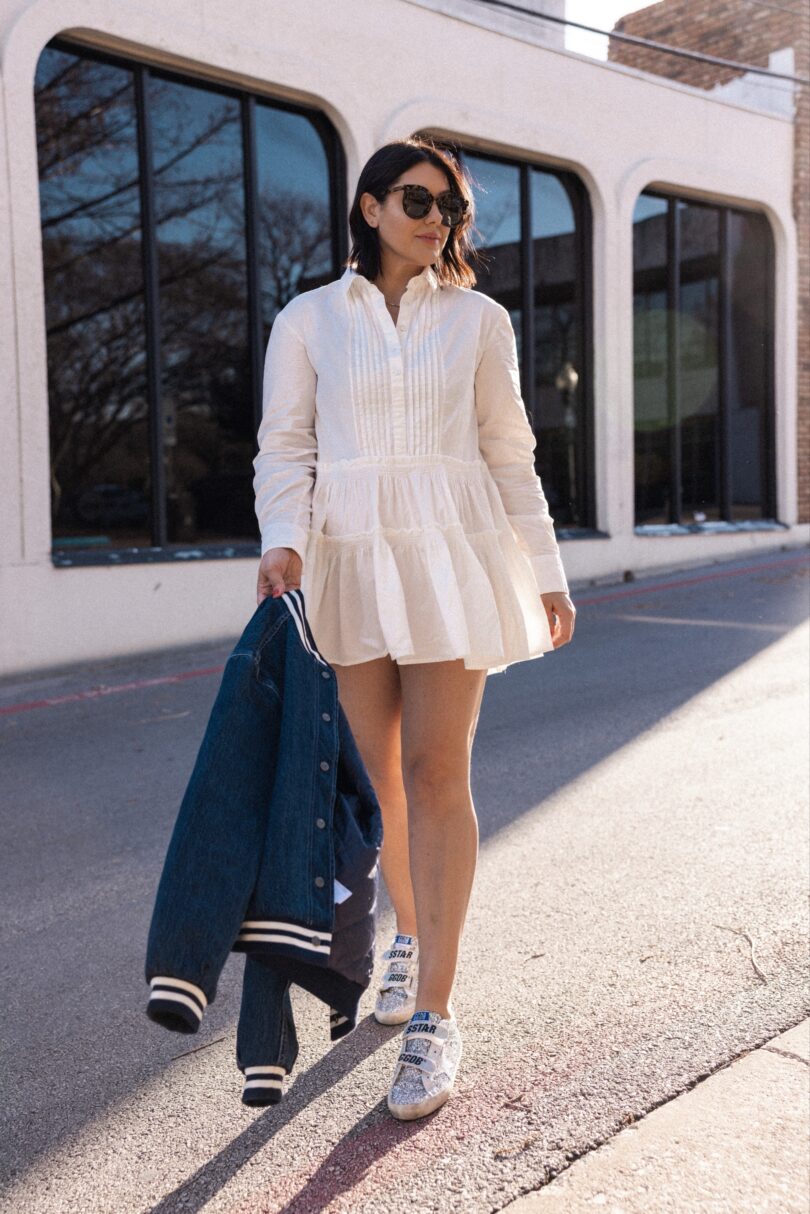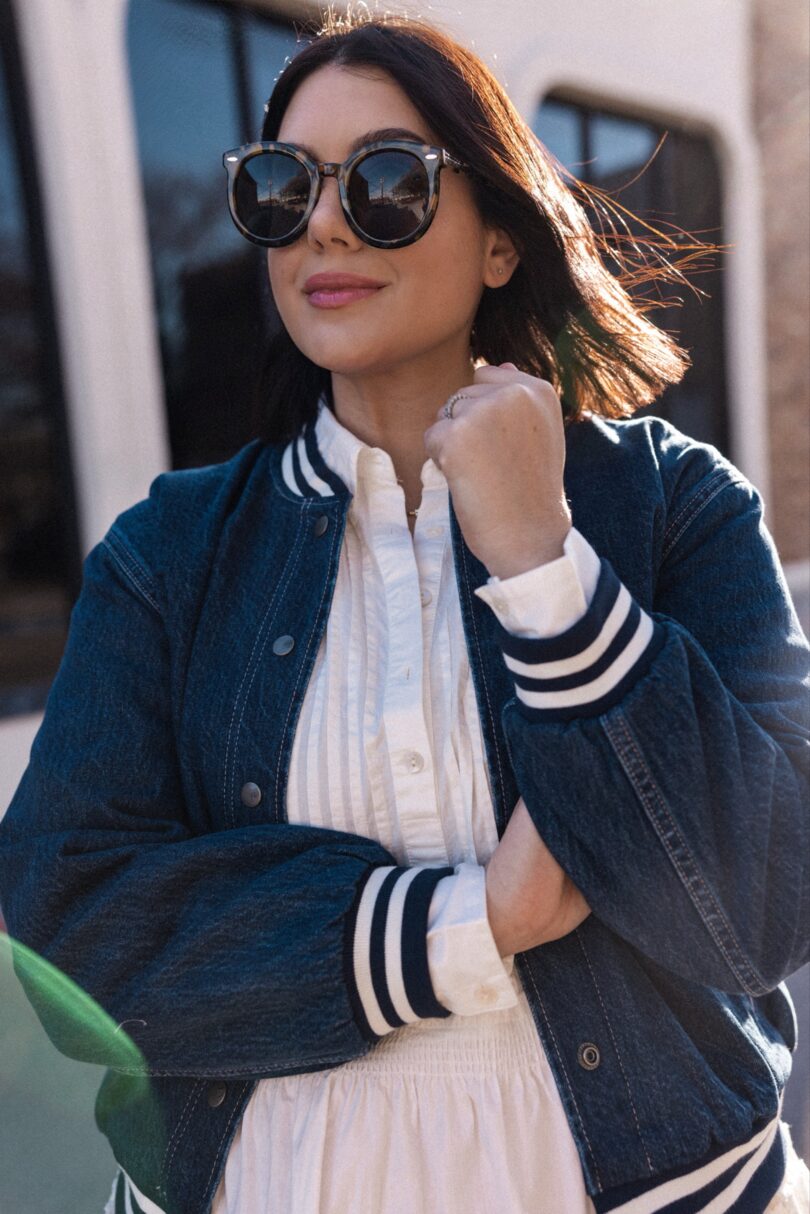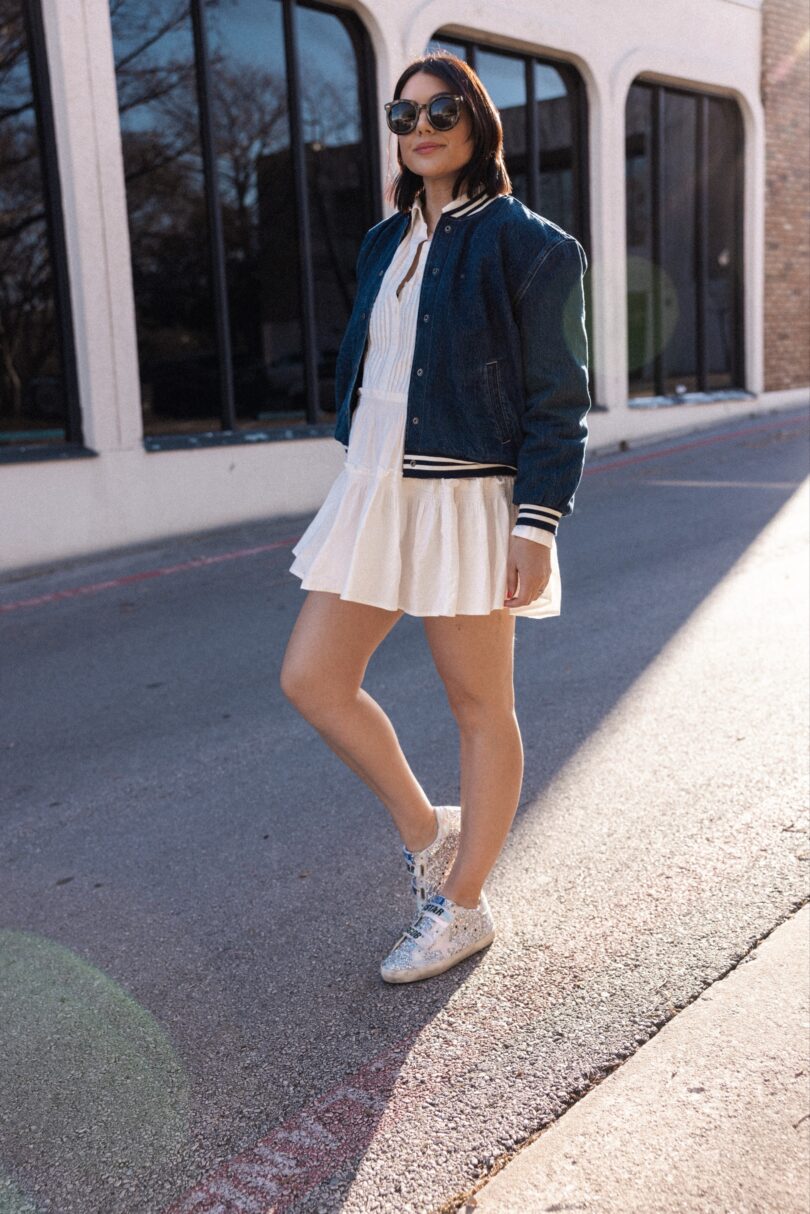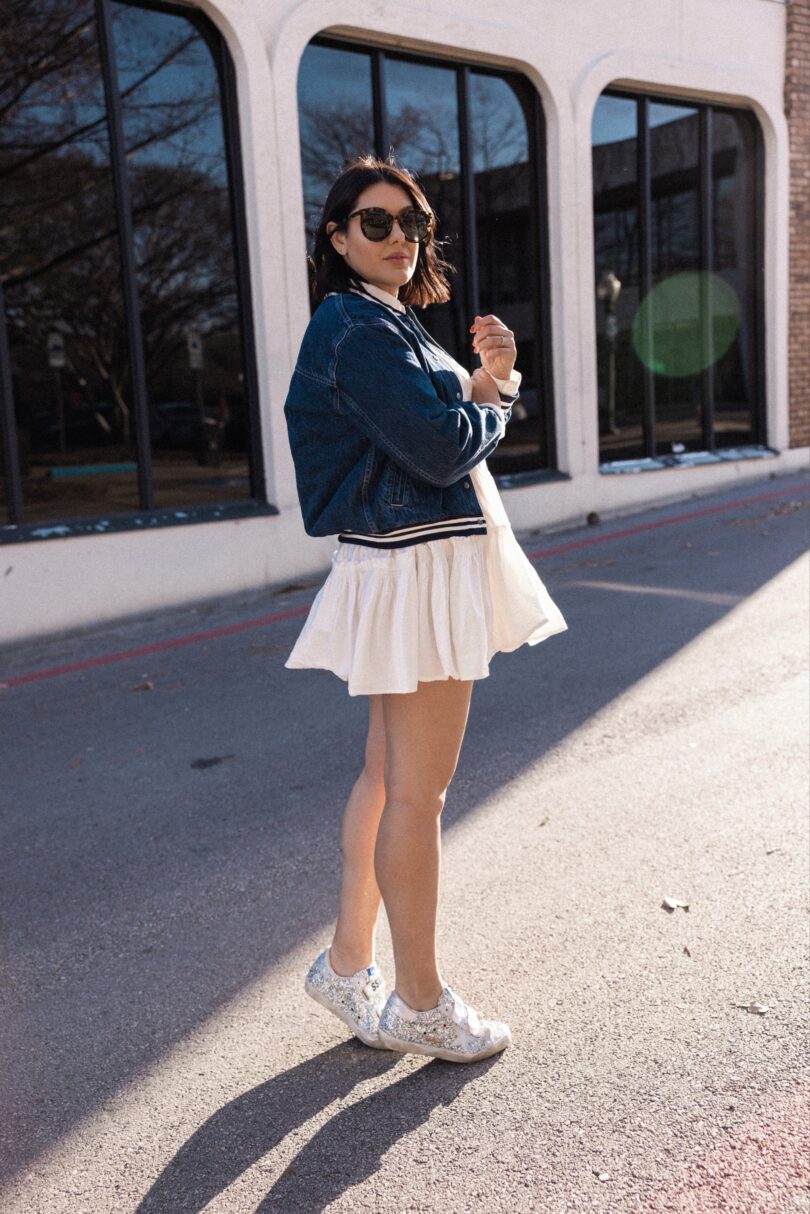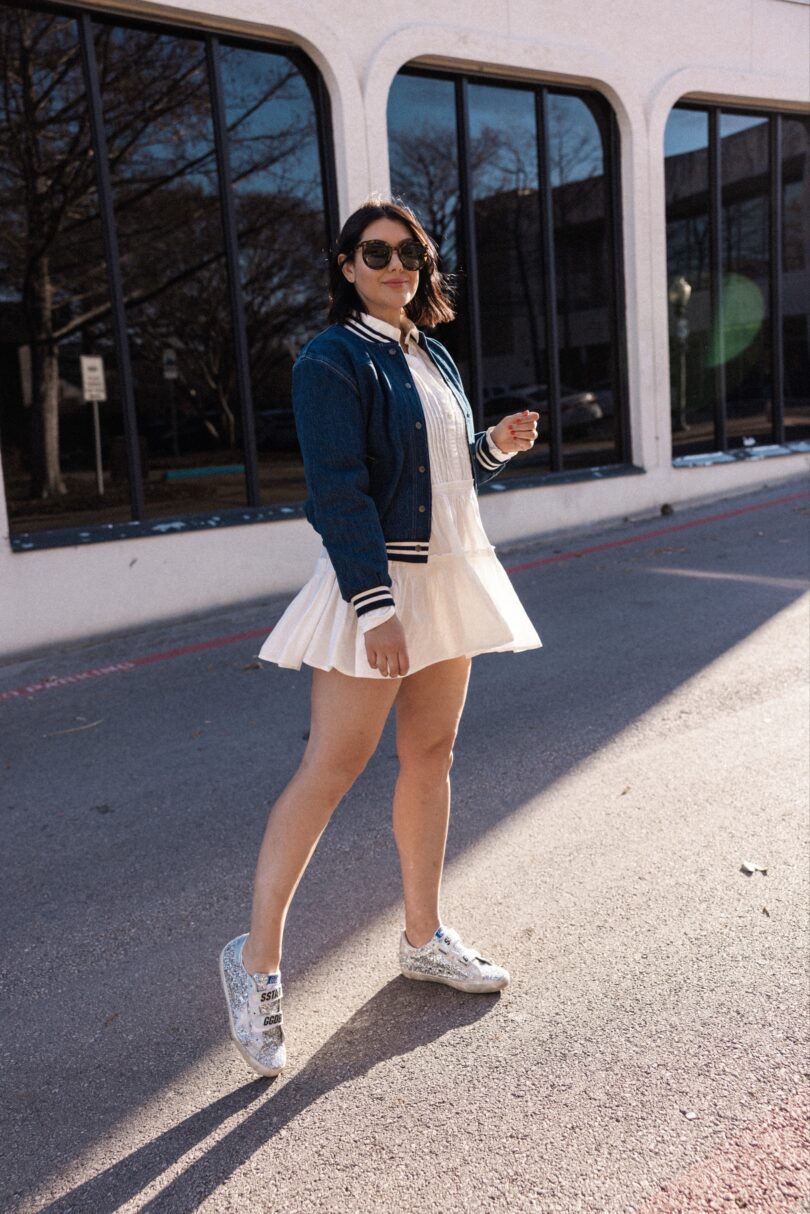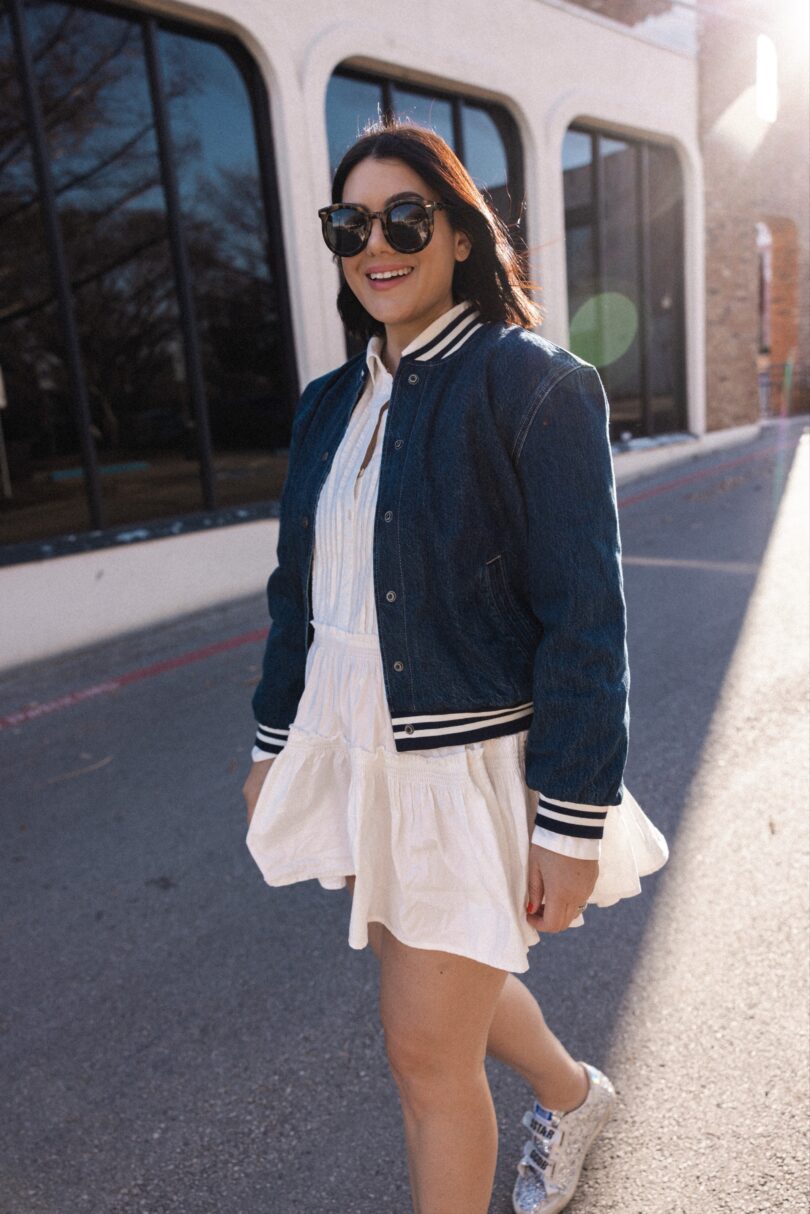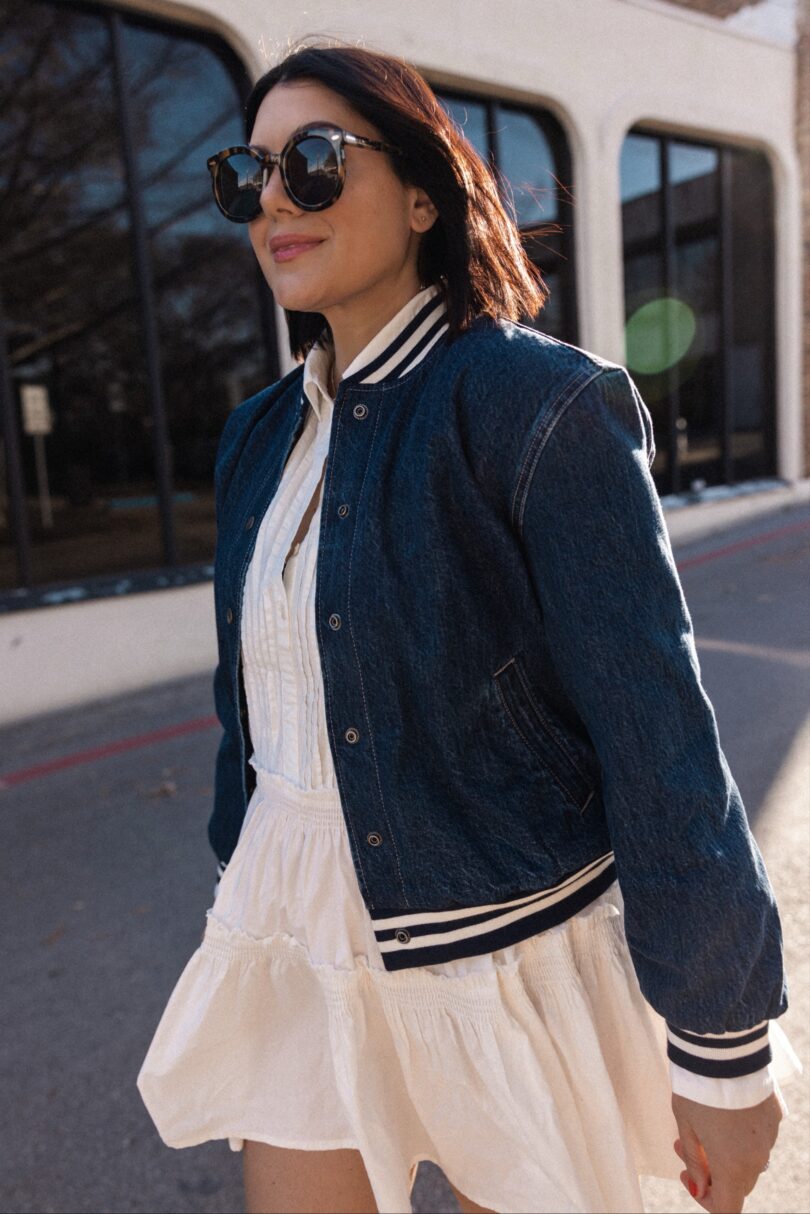 We are a week out from the first official day of spring and I feel like it's high time to break out the dresses. In fact, I hope you are ready for dresses because it's gonna be a dress spring. I can feel it, also I know what I've bought in the last few weeks so just fair warning.
This dress is Free People because of course it is. Now I will say this — I think length wise I'd do better with a large. It's a wee bit short (said in a vaguely Scottish accent) and I know it. The wind knows it. The person behind me knew it. WE ALL KNOW IT.  So for sizing, go up for length if you are taller than 5'9″, but otherwise it's a true-to-form Free People loose-as-a-goose dress.
You can find it via Free People here or if you prefer Nordstrom, it's here!
Have I influenced you yet on this bomber? I told you, I loved it. It's also a jacket spring as well as a dress spring, by the way. Between this bomber and the Zara Anorak from the capsule/ remix this month, I am smitten with jackets. Don't need another I say to myself as I type in jackets at random retailers.
This one is going fast but it's still in stock at Madewell here!