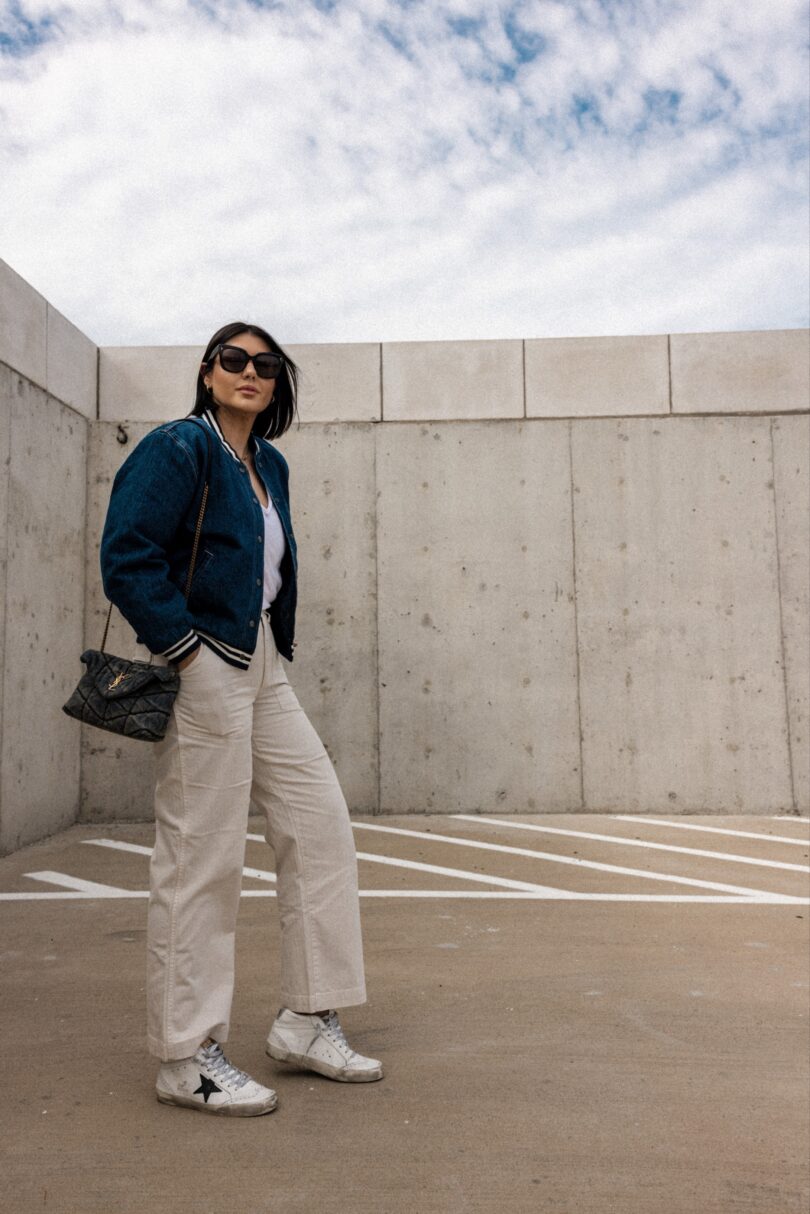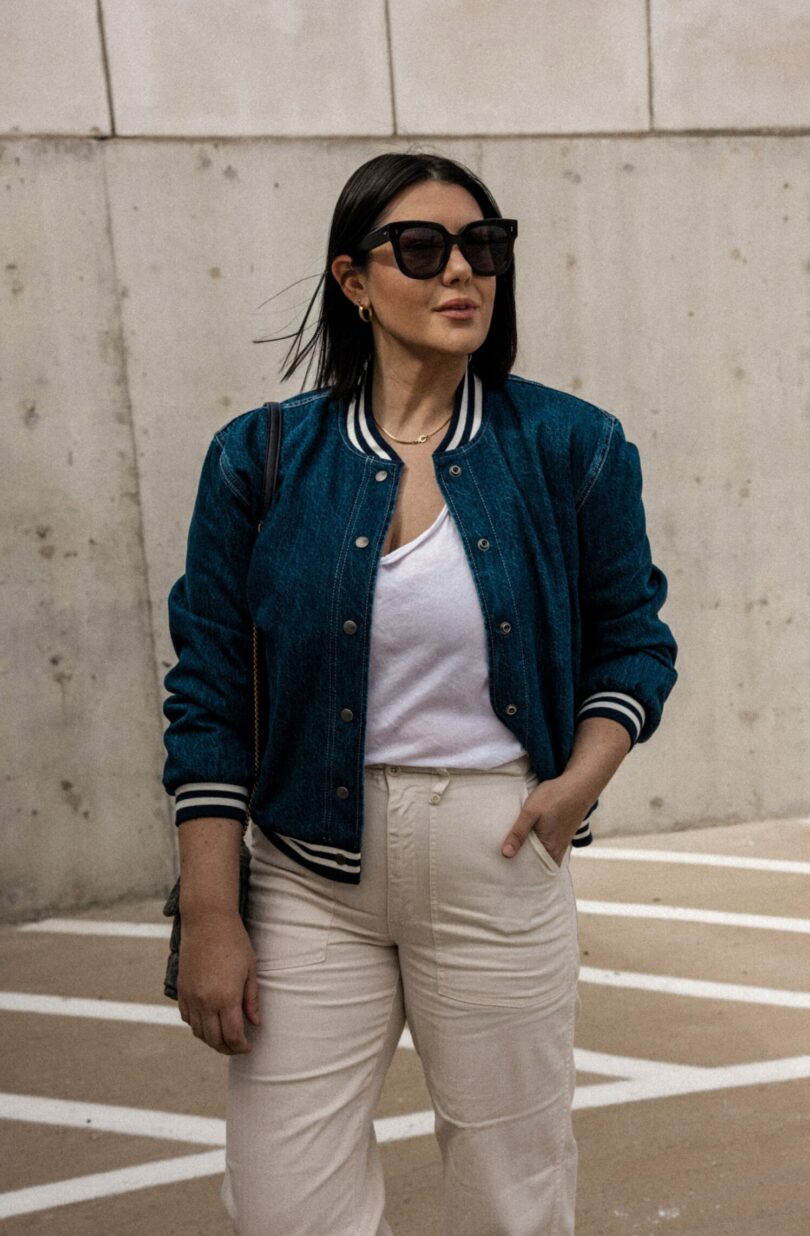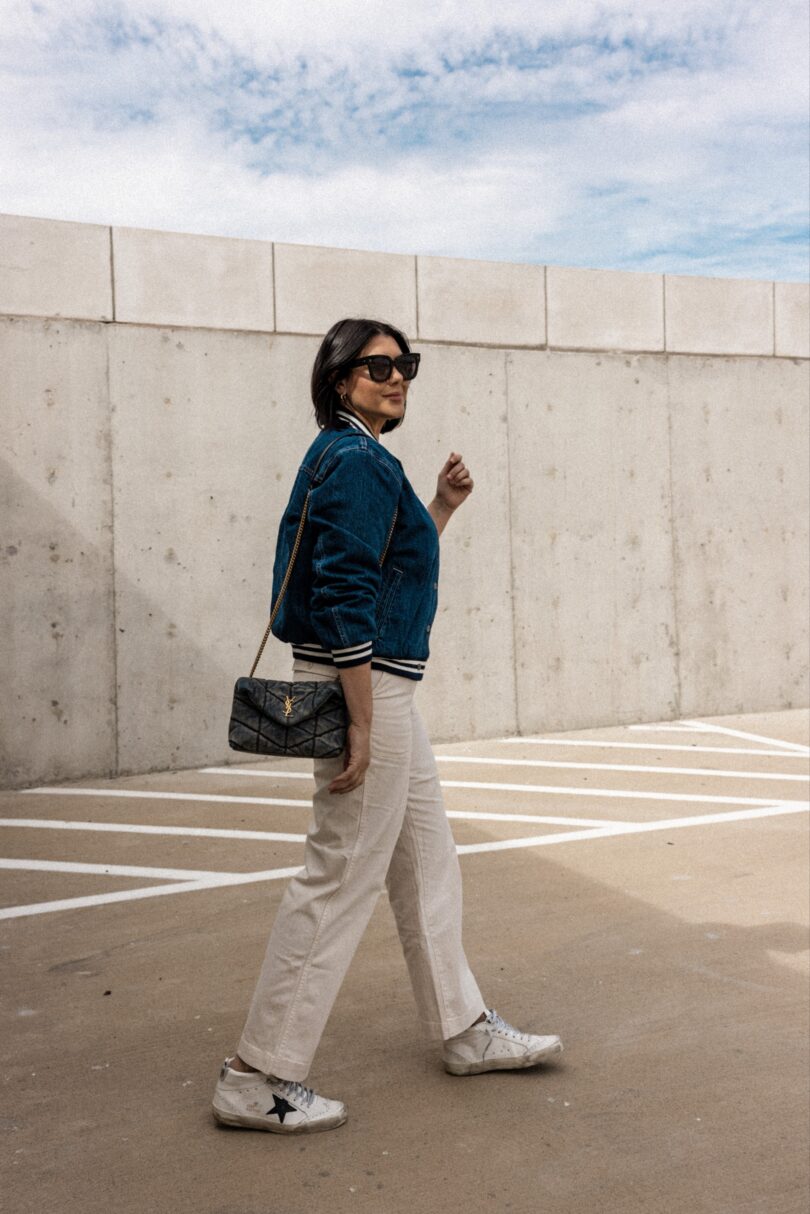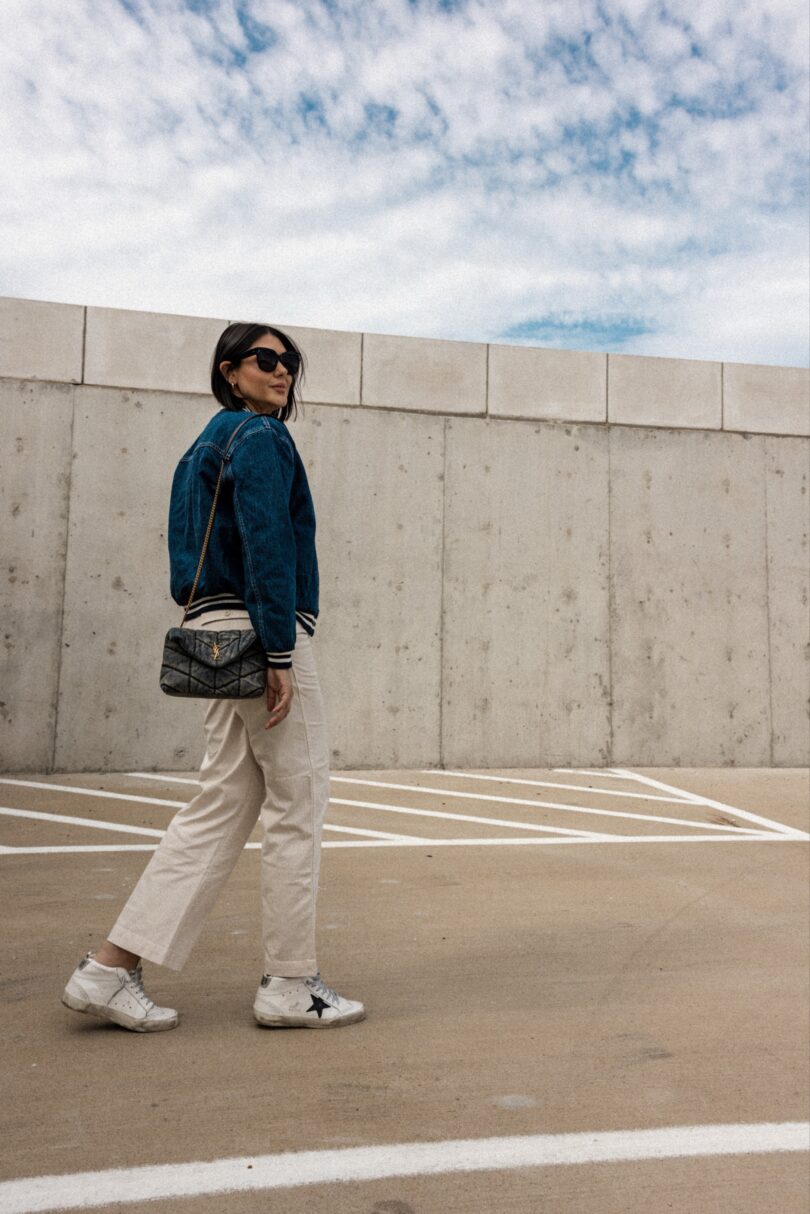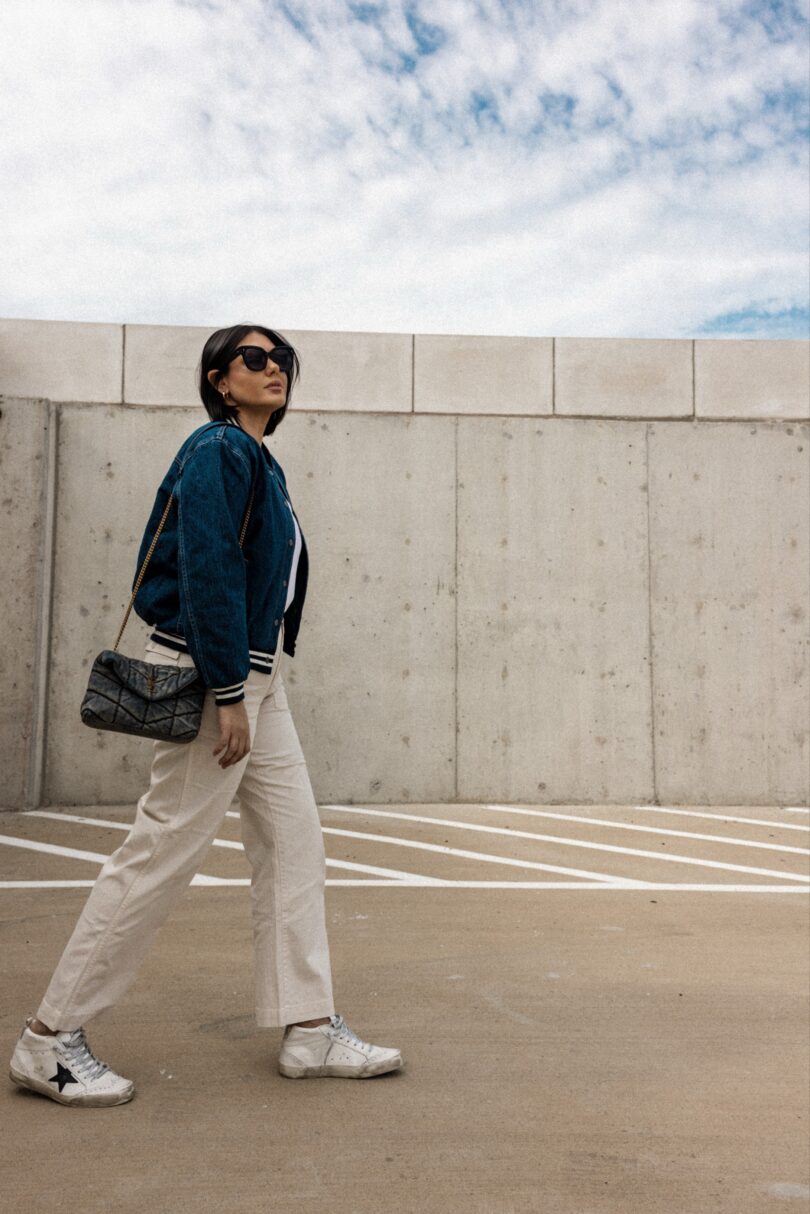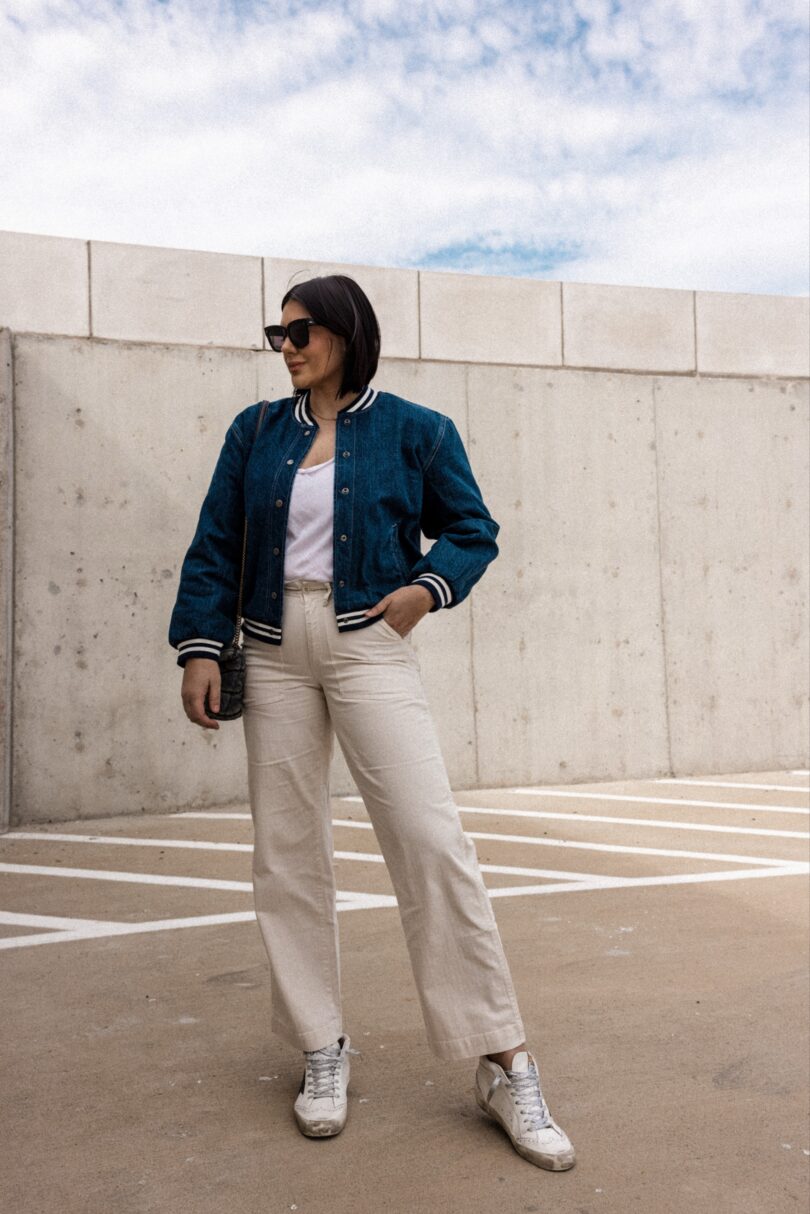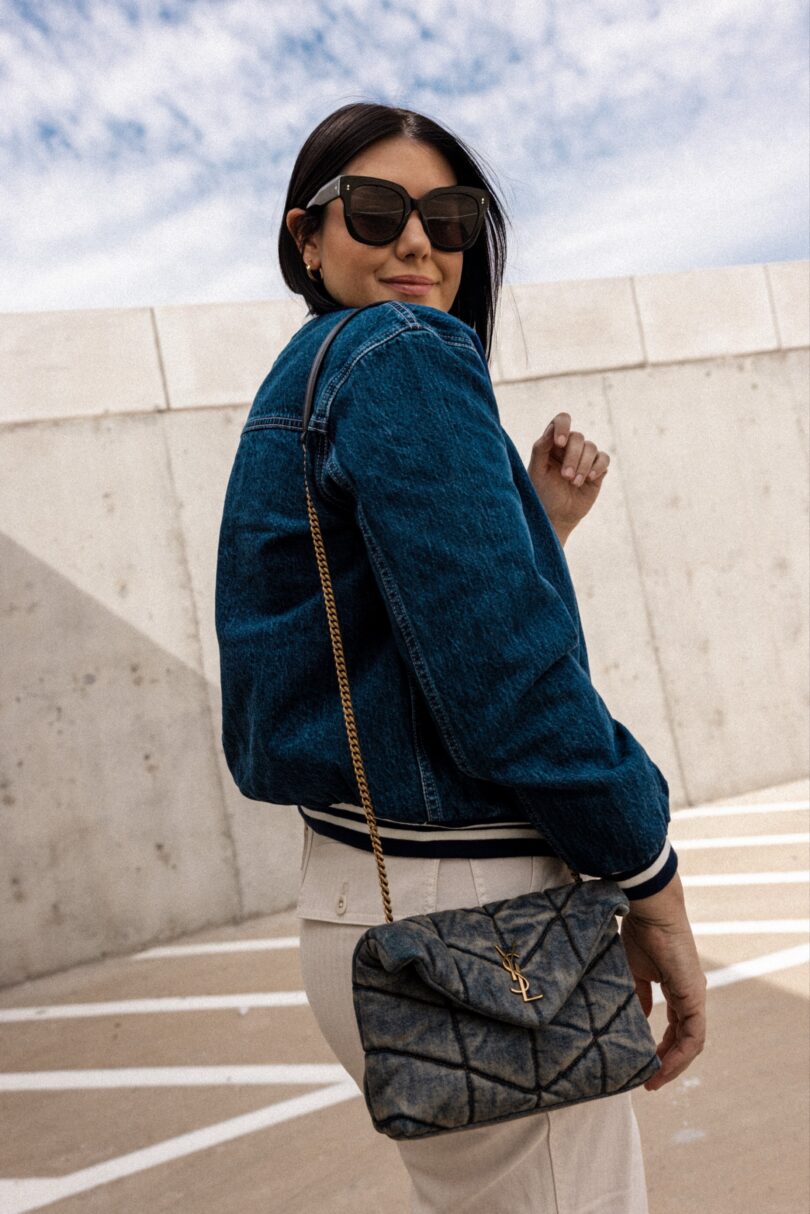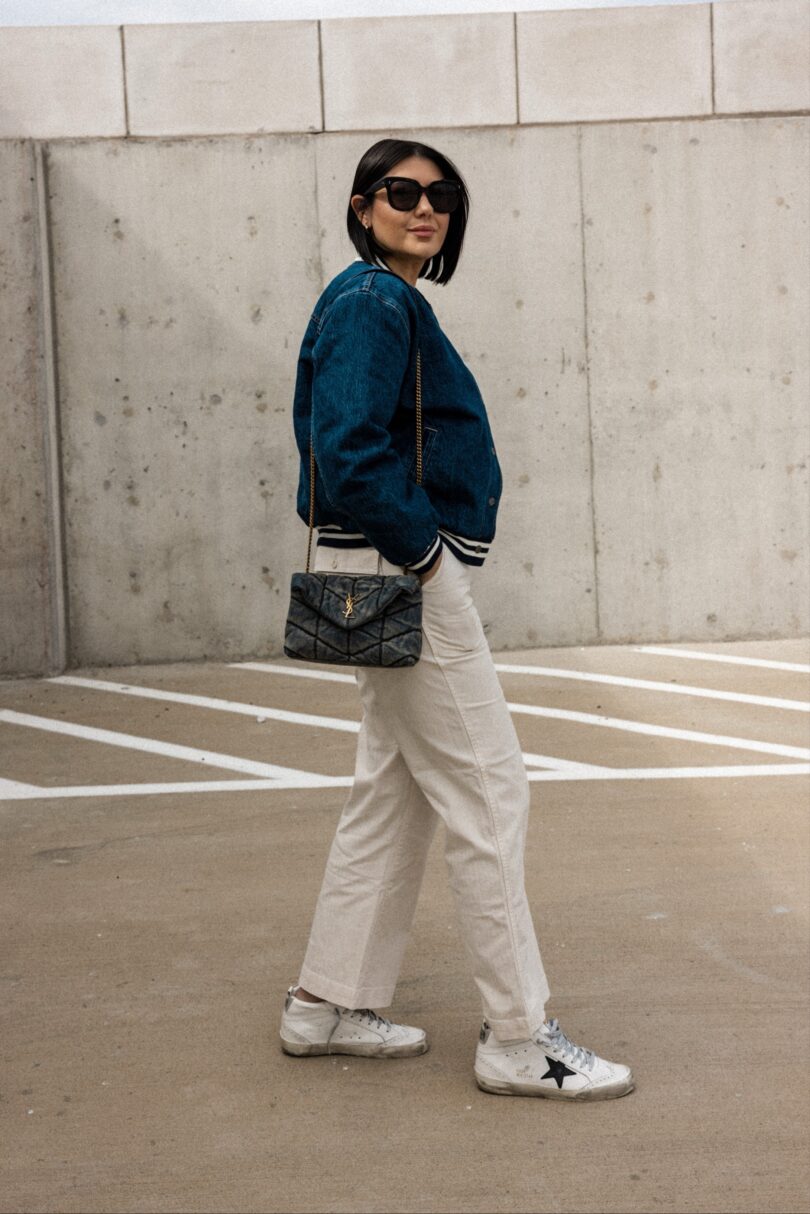 Remember when I told you that denim was going to be big this year? I wasn't lying, you guys. It's in every single trend and I am loving that it's this deep dark blue. It's been a minute since we've seen this dark wash everywhere and I love it. I find this dark rinse to be a rich look for denim, endlessly classic. I am always a fan of a new jacket so I picked up this bomber from Madewell with high hopes. The verdict? Expectations were passed. Hopes were renewed. Acne cured. Problems solved. It's that good.
I mean, if you like bomber jackets. If not, then you know you might still have a problem or two.
Now as you can see, it's a generous fit. I am in the medium and I am typically somewhere in the range of medium to large with jackets. So it's a loose goose. I would say size down if you are petite or want a closer fit, but overall Madewell is gonna Madewell. I find Madewell to be more of a boyish fit anyways, think loose, relaxed, cool. You can find this jacket here!