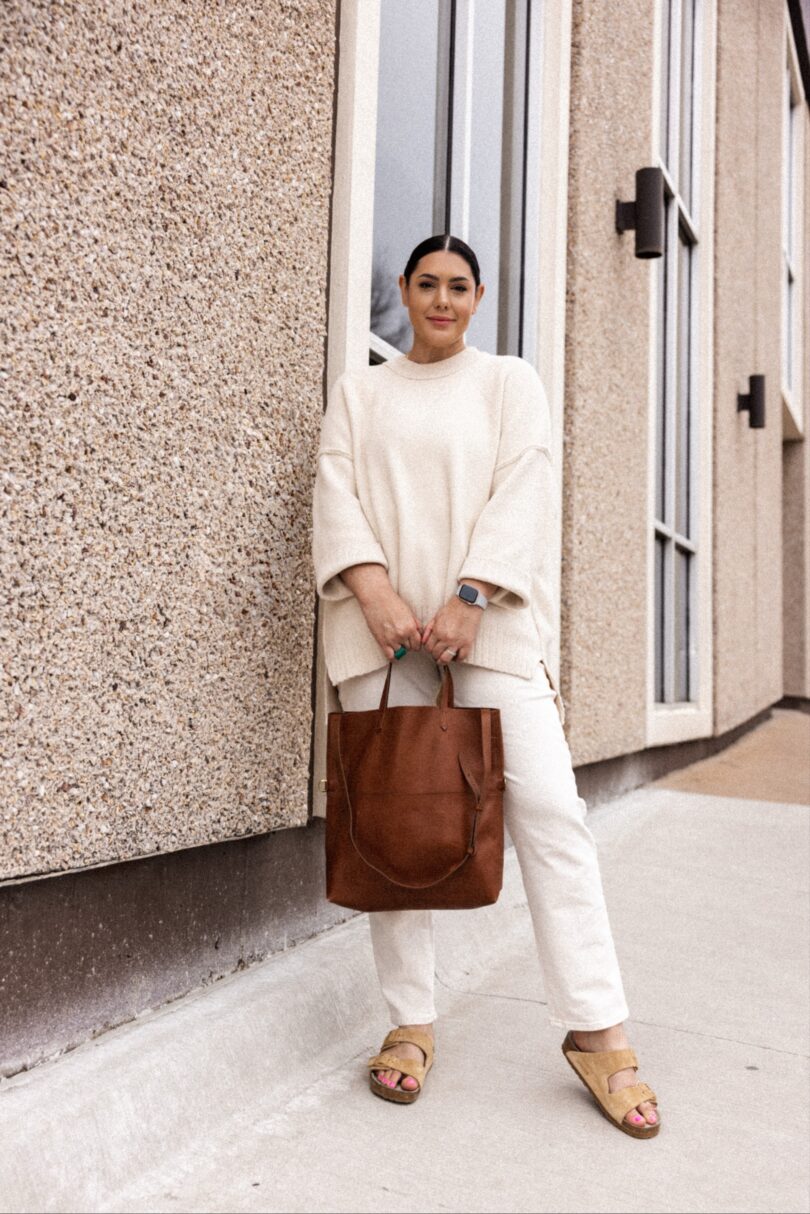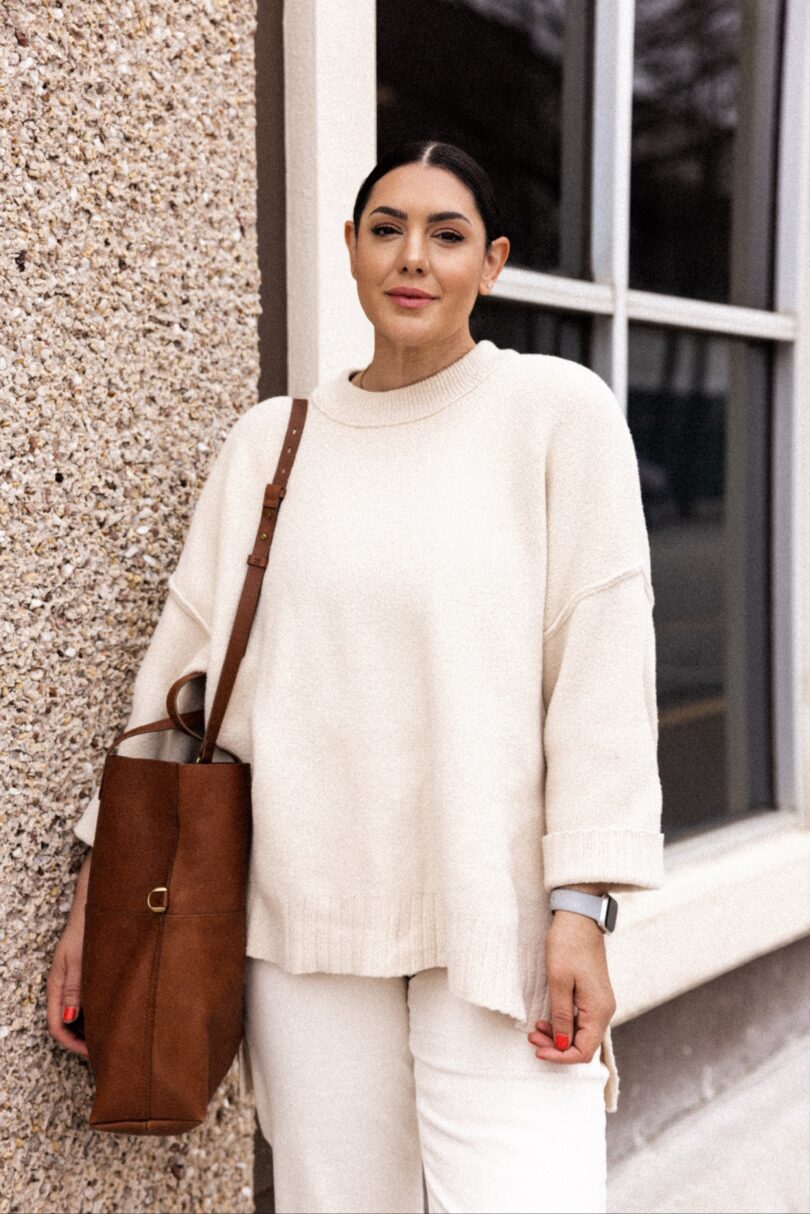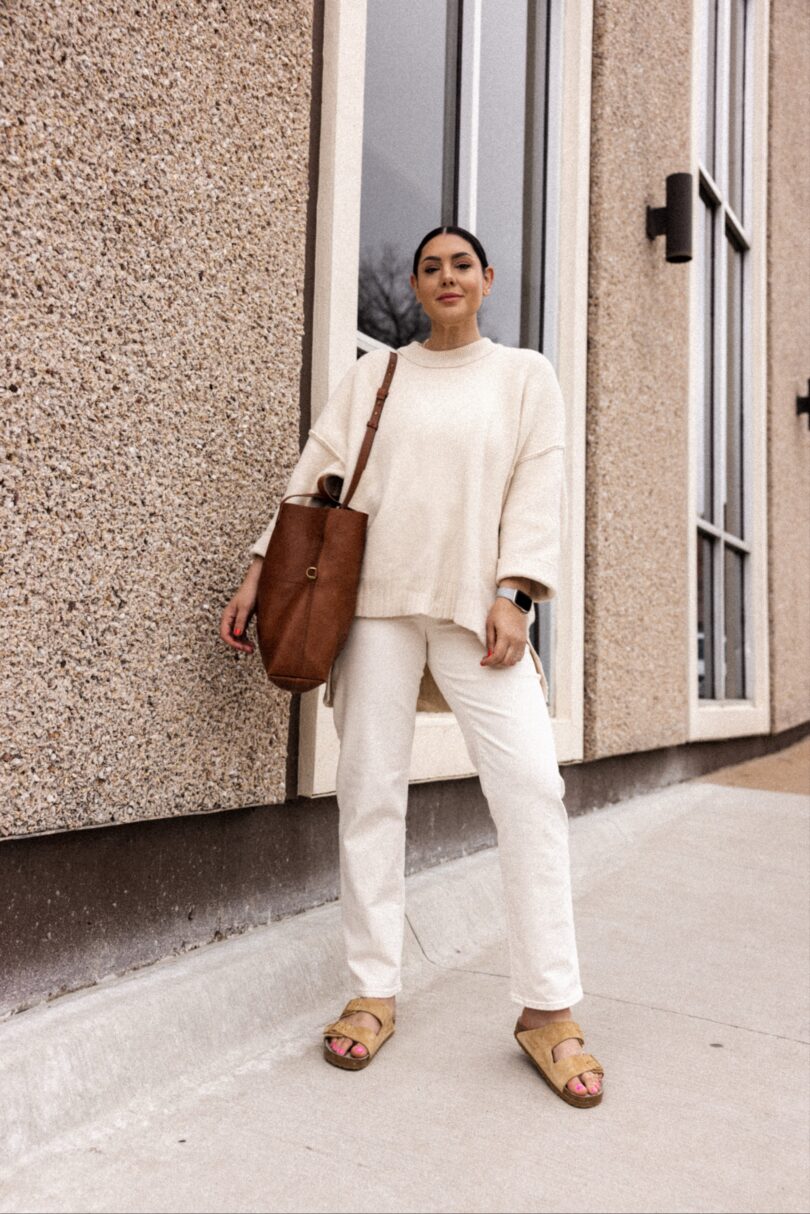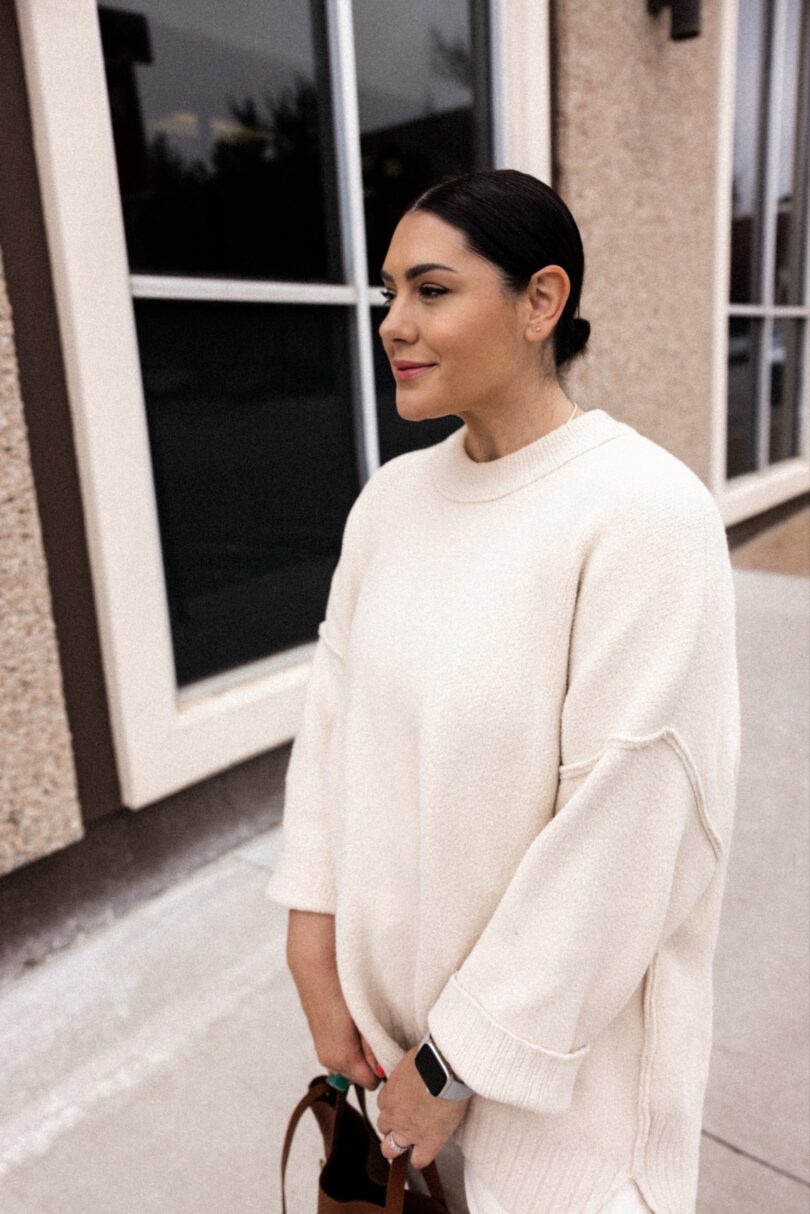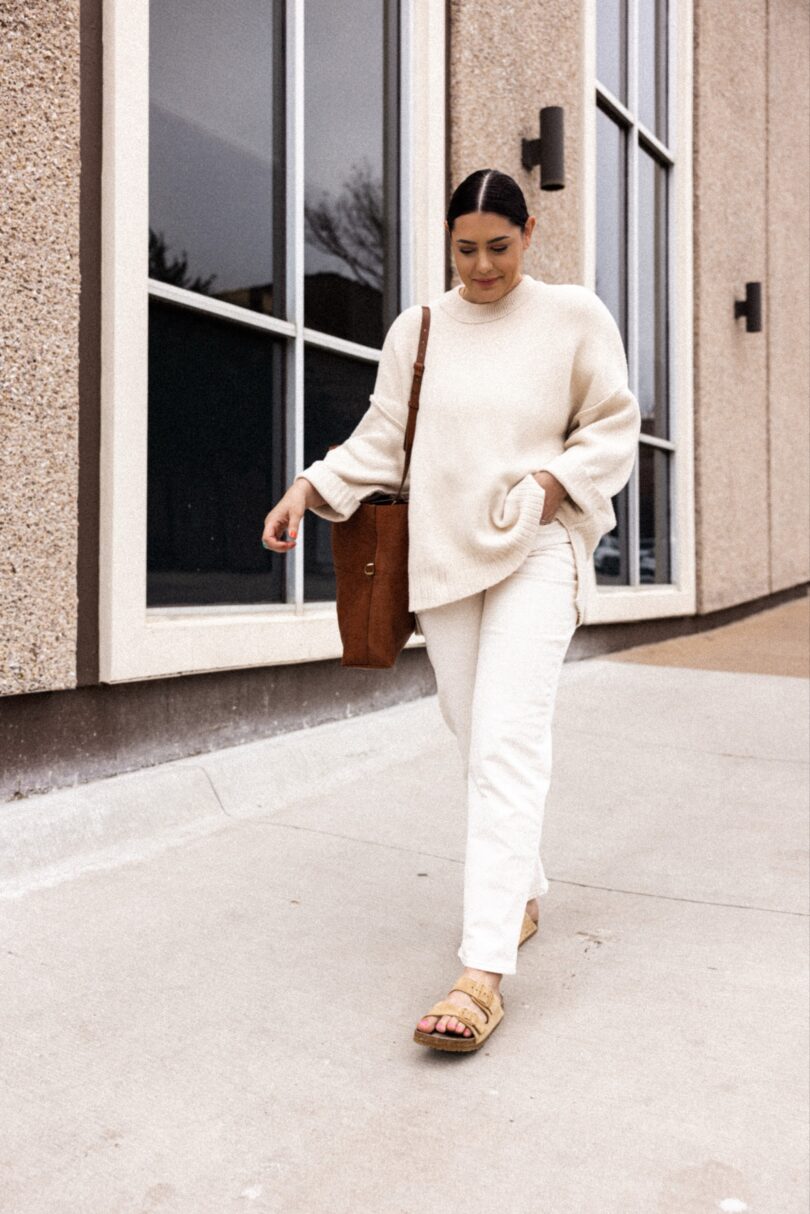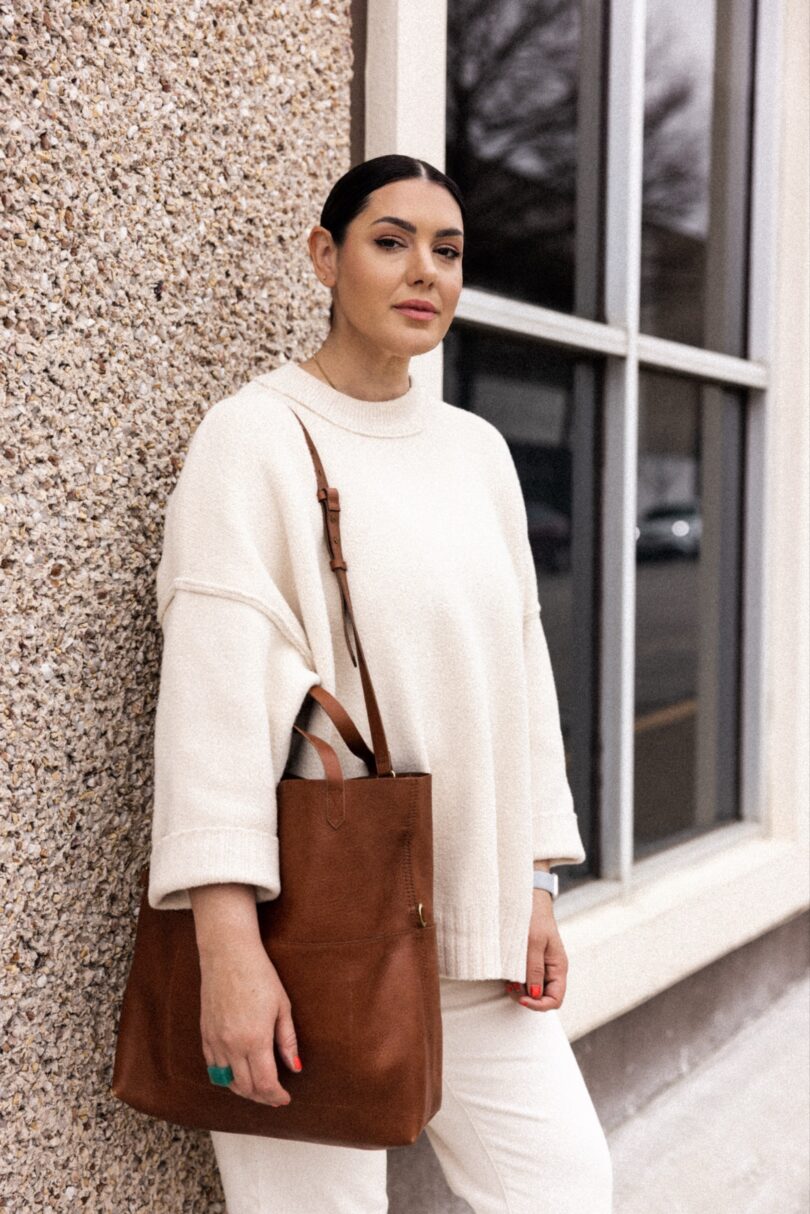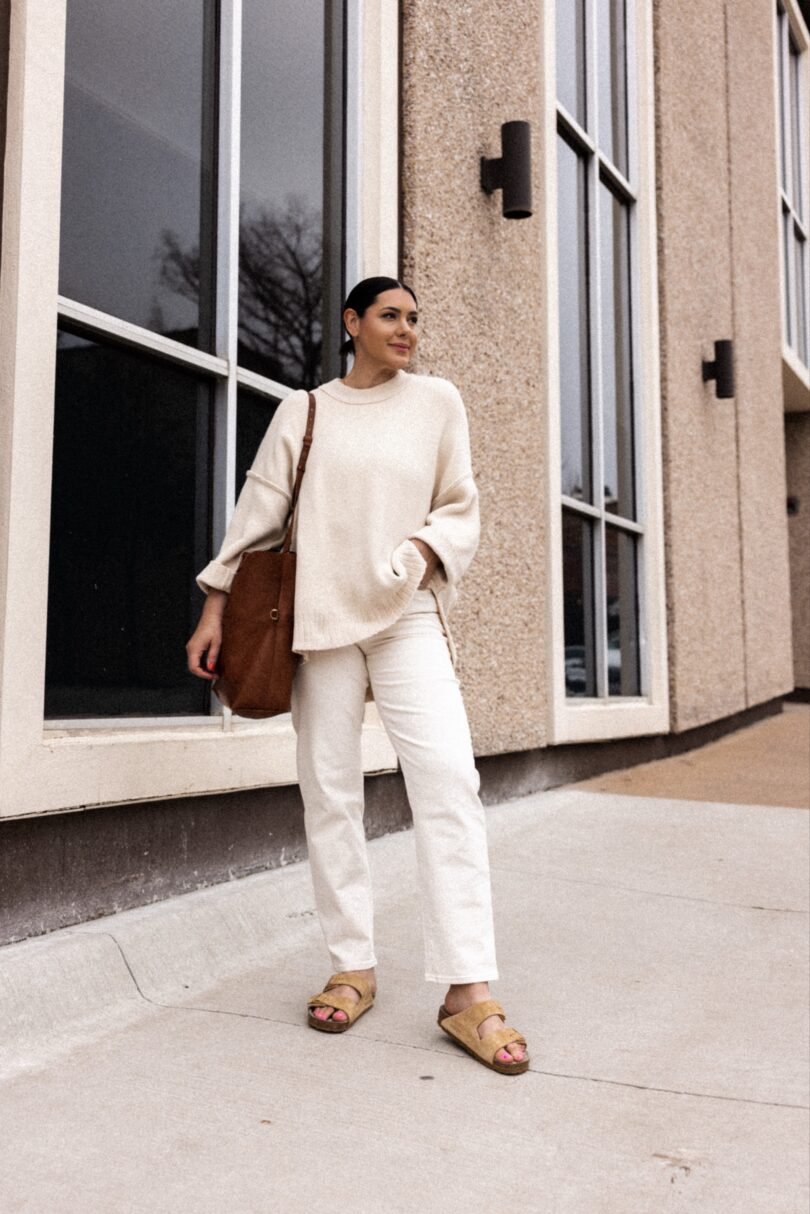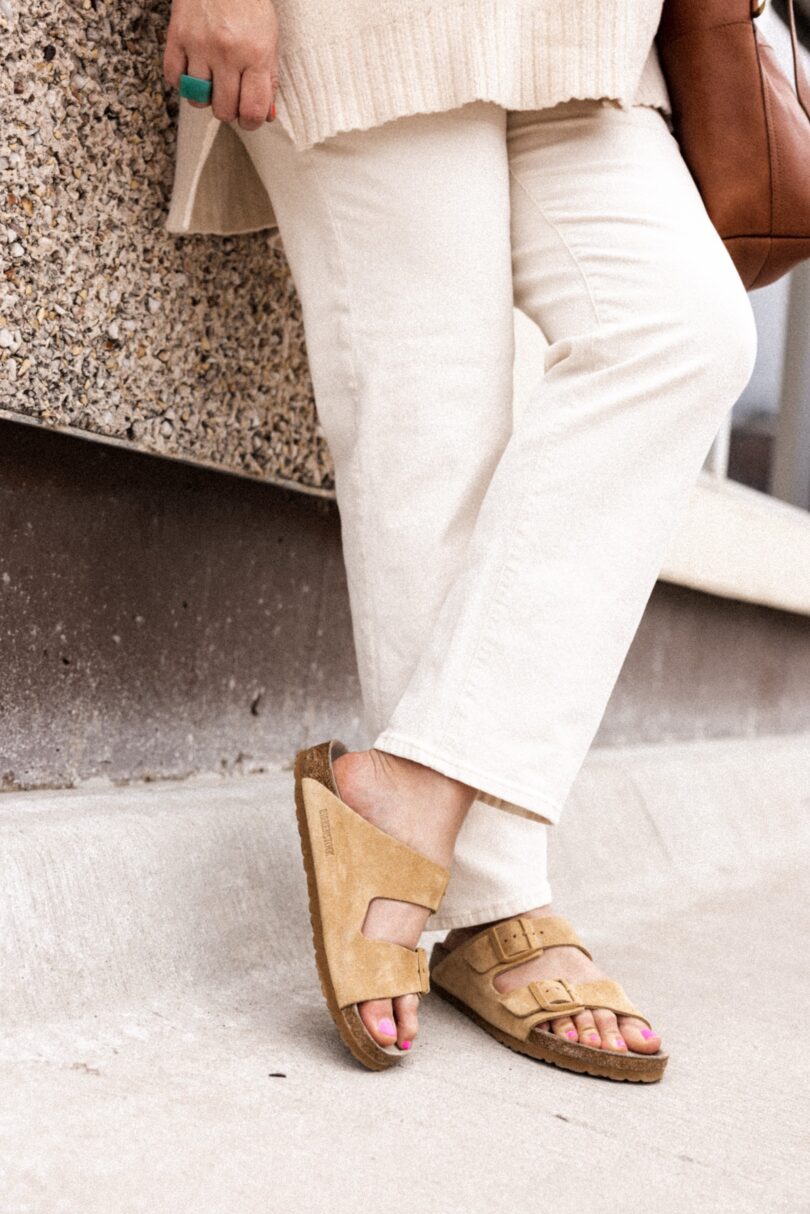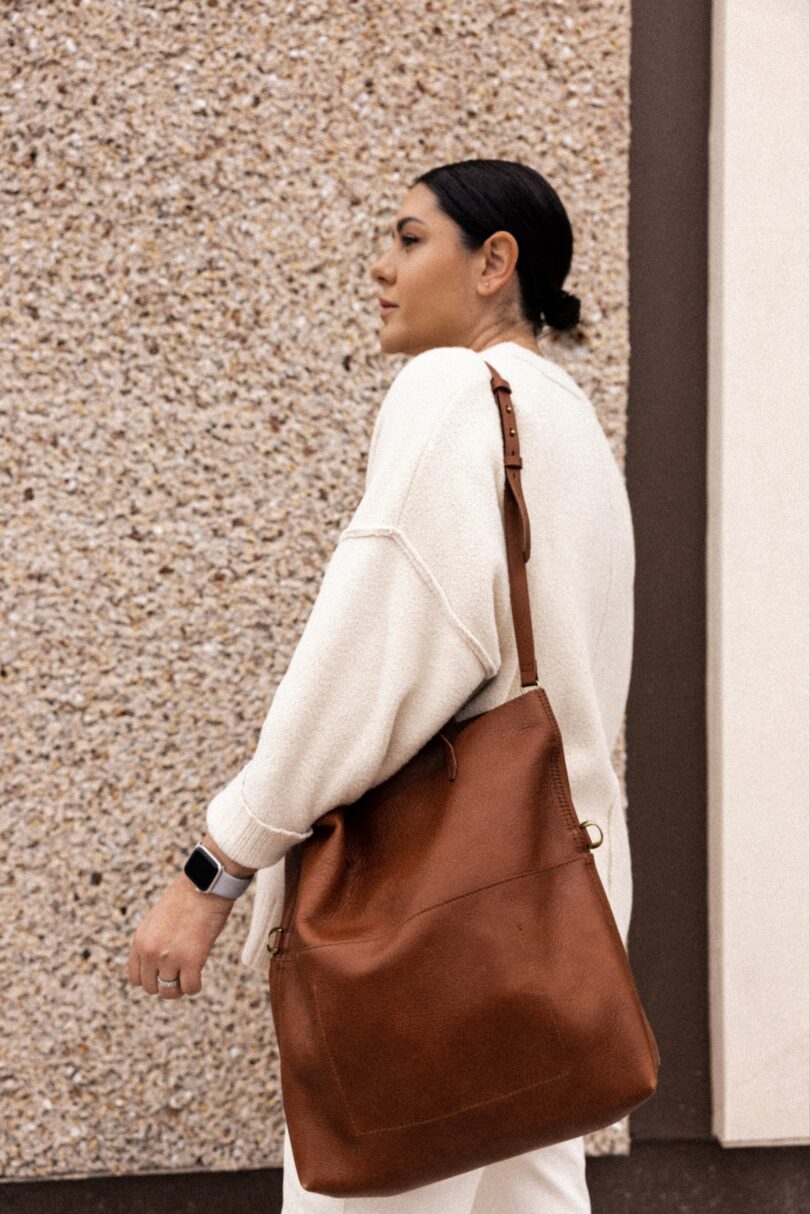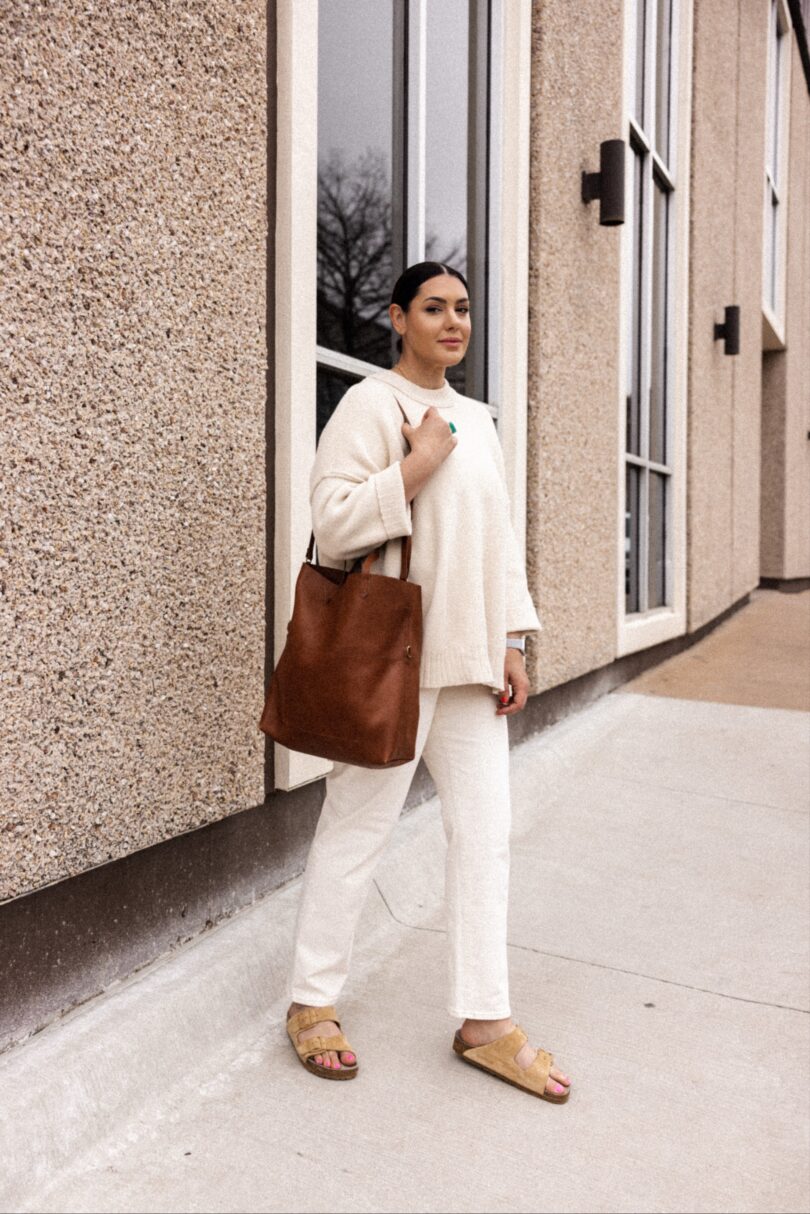 Sometimes when I wear an all white outfit, I feel like I'm a cult leader in LA. I know that's oddly location and career specific but I mean — am I wrong? I feel like now you can't unsee it. It could be because I've been listening to a lot of cult podcasts lately (I promise this isn't for research, but I do want to talk to you about an upcoming opportunity of a lifetime for you to join). Or maybe it's just because I'm in all white and open toe shoes in early March. Feels weirdly rebellious and yet uniform all at once.
If you do not get any of the above references and you actually just like this chic outfit, then ignore me. I've diluted my once bright brain with trash podcasts and documentaries. This sweater is a sweater from last year (in one of my capsule's actually!) so it's no longer available from Free People but I've found a really nice look alike at Amazon that would be perfect for this outfit. If it were me, I would size up one for an even looser fit like how I'm wearing this sweater here. Find the Amazon dupe here or a Free People similar sweater here!

This pair of jeans is giving this spring. They were featured in my February remix / capsule and they will get lots of wear this spring. Madewell is hitting all the right angles with jeans this spring. Last year I felt like some things were missing but the design and fit this year is back on track. Find this pair here! 
All that to say, if you want to join my cult I promise it'll be fun.