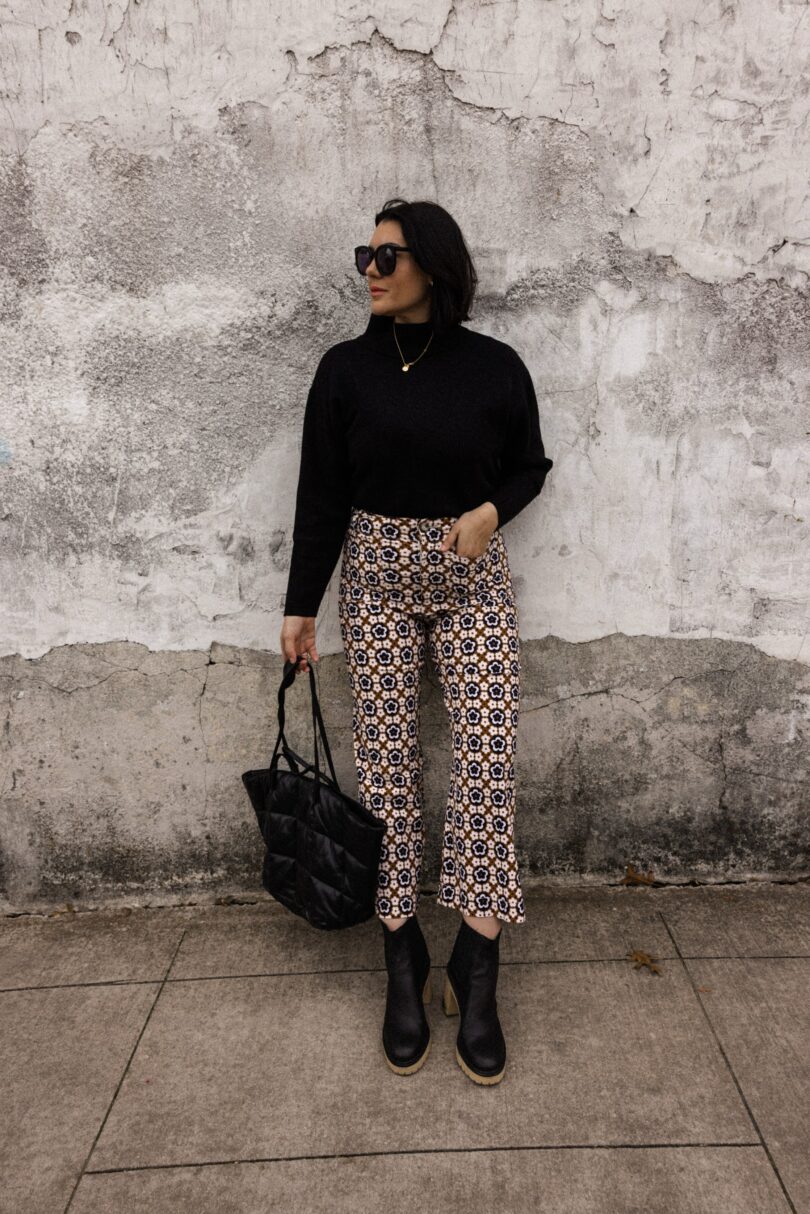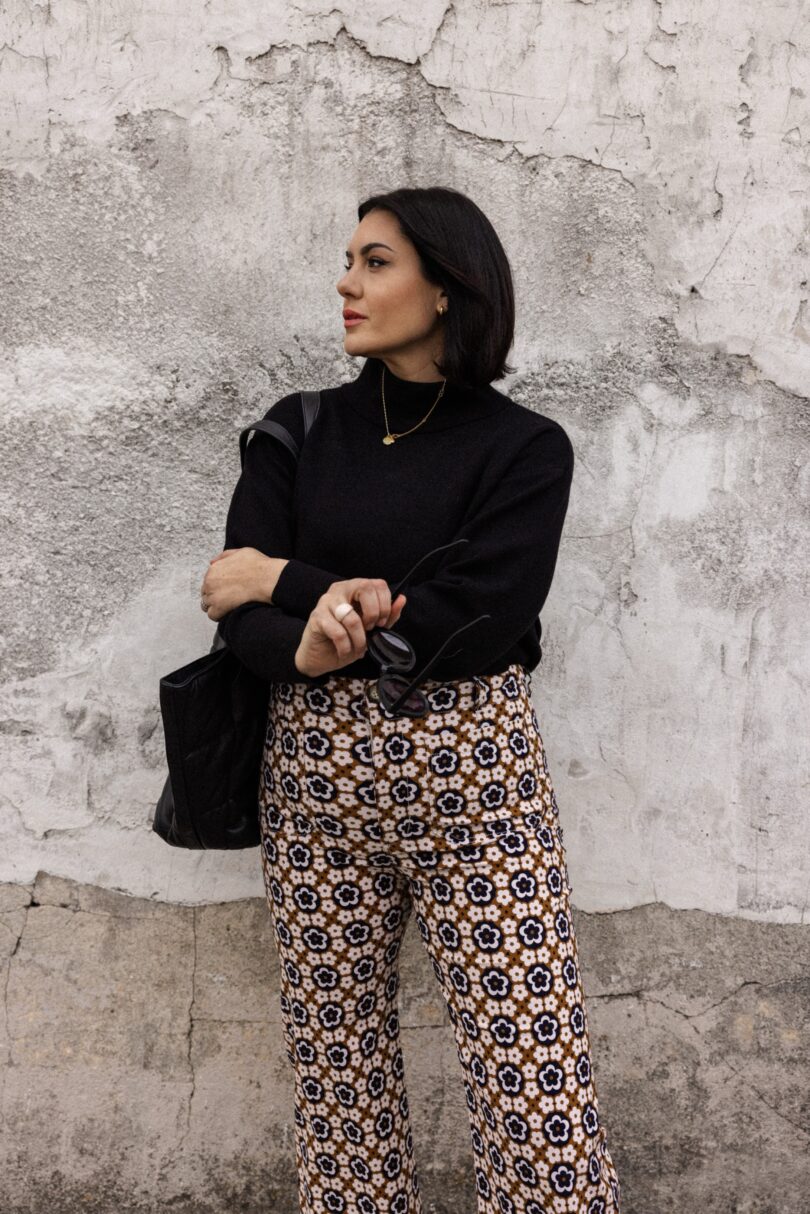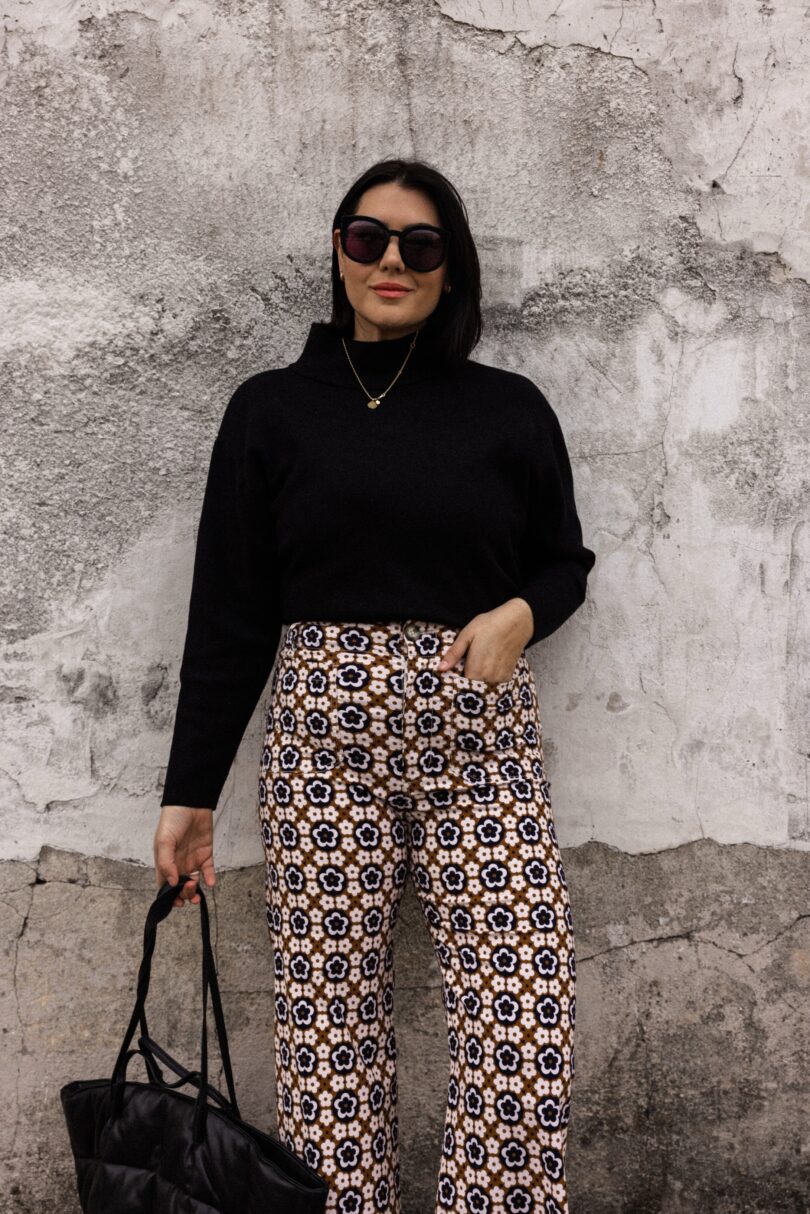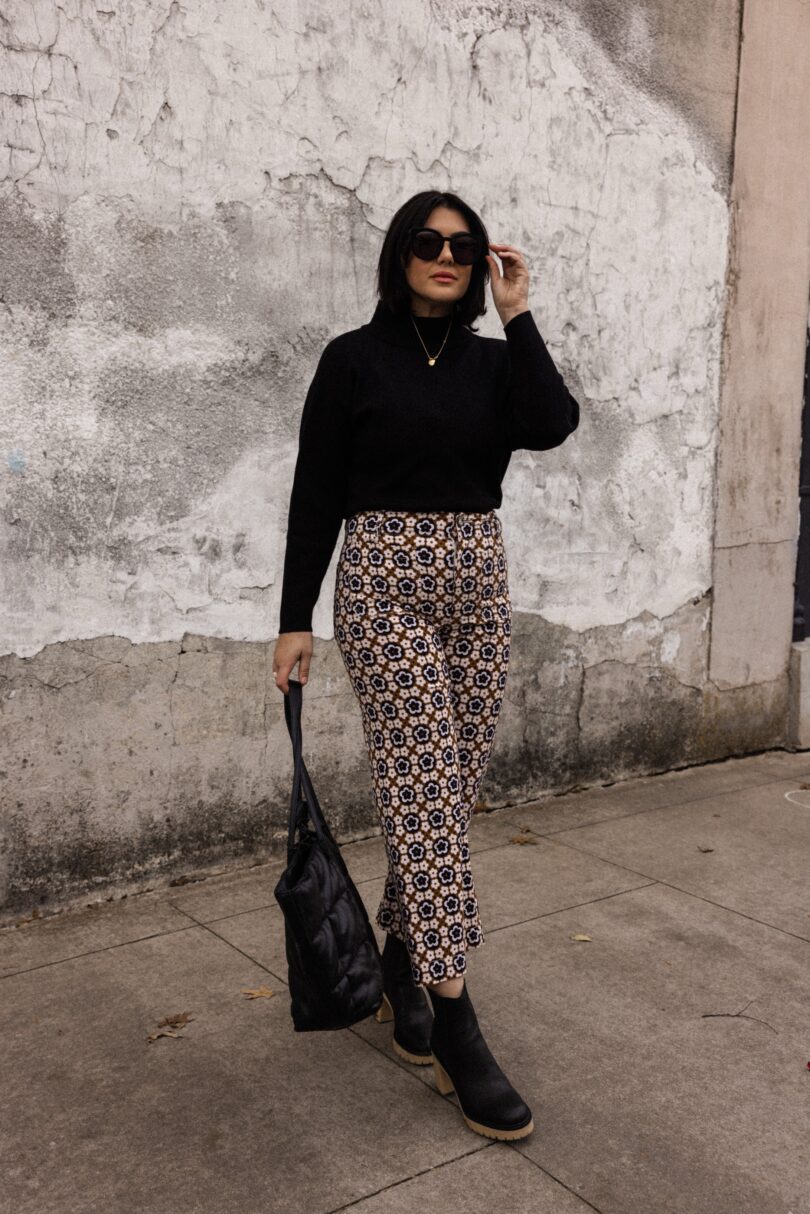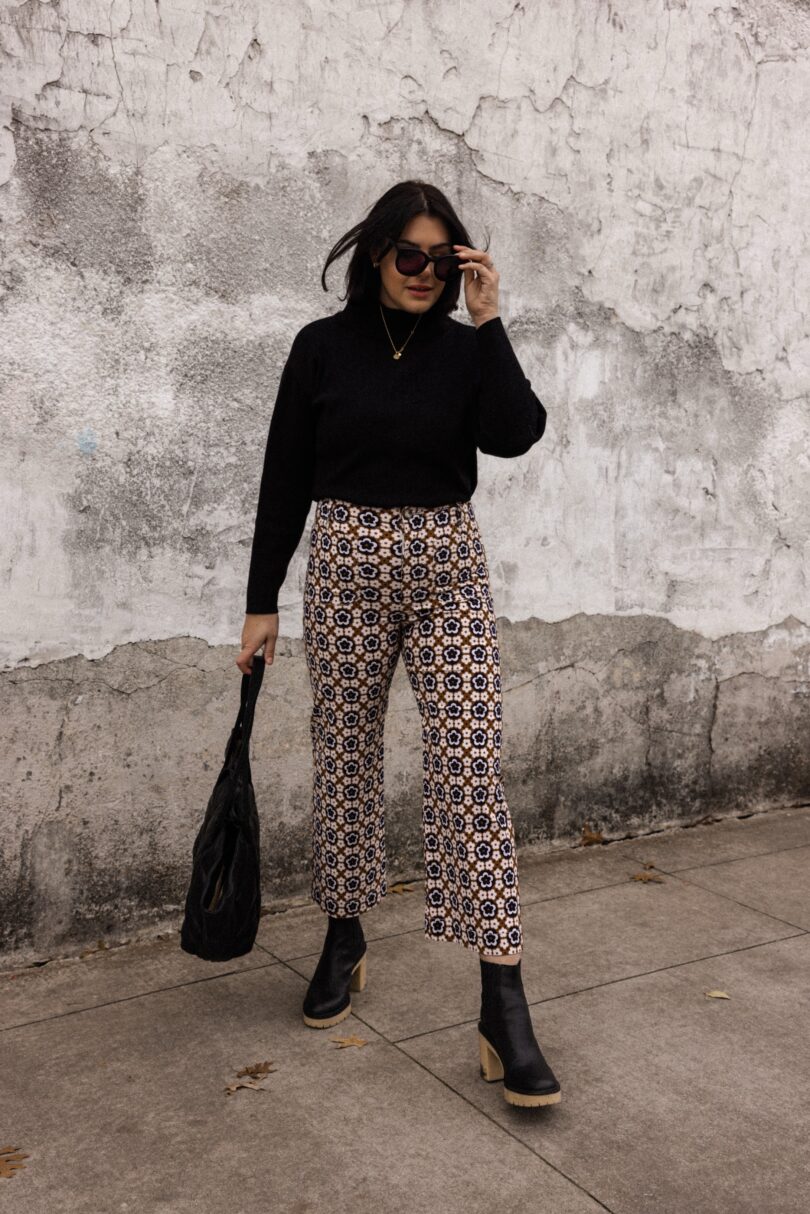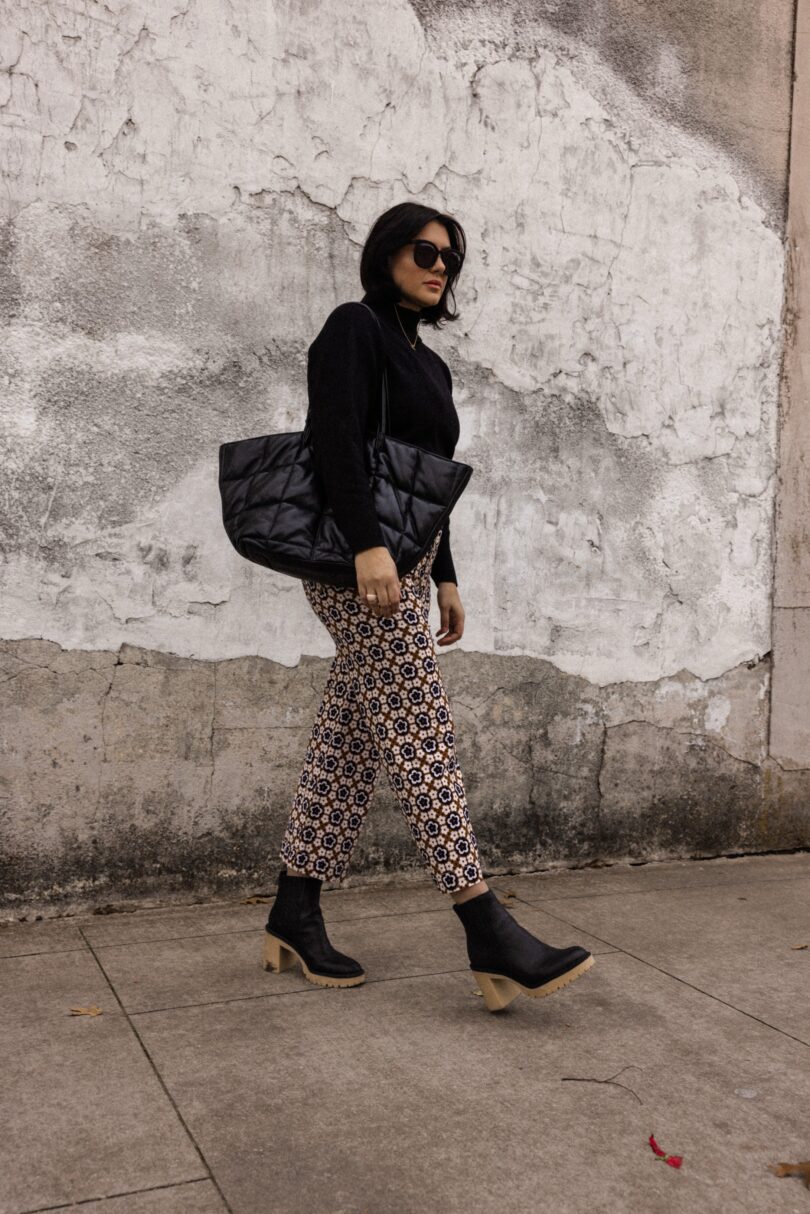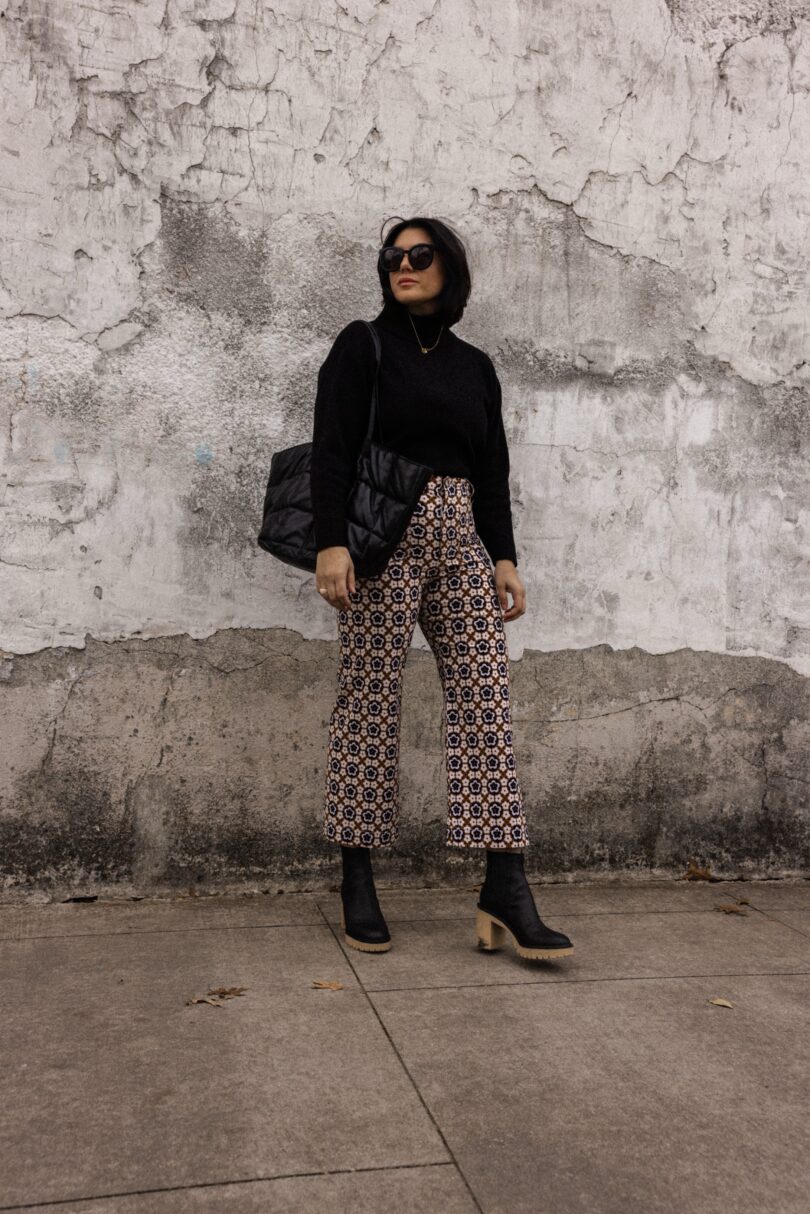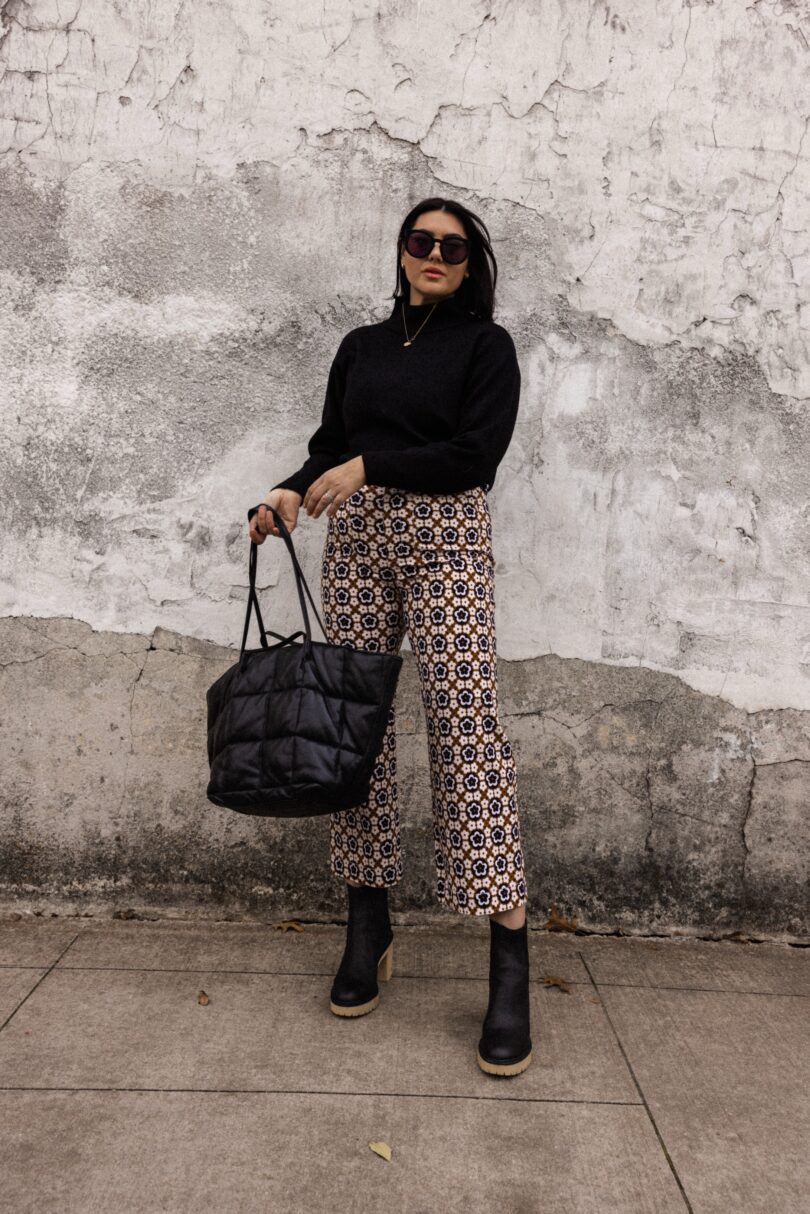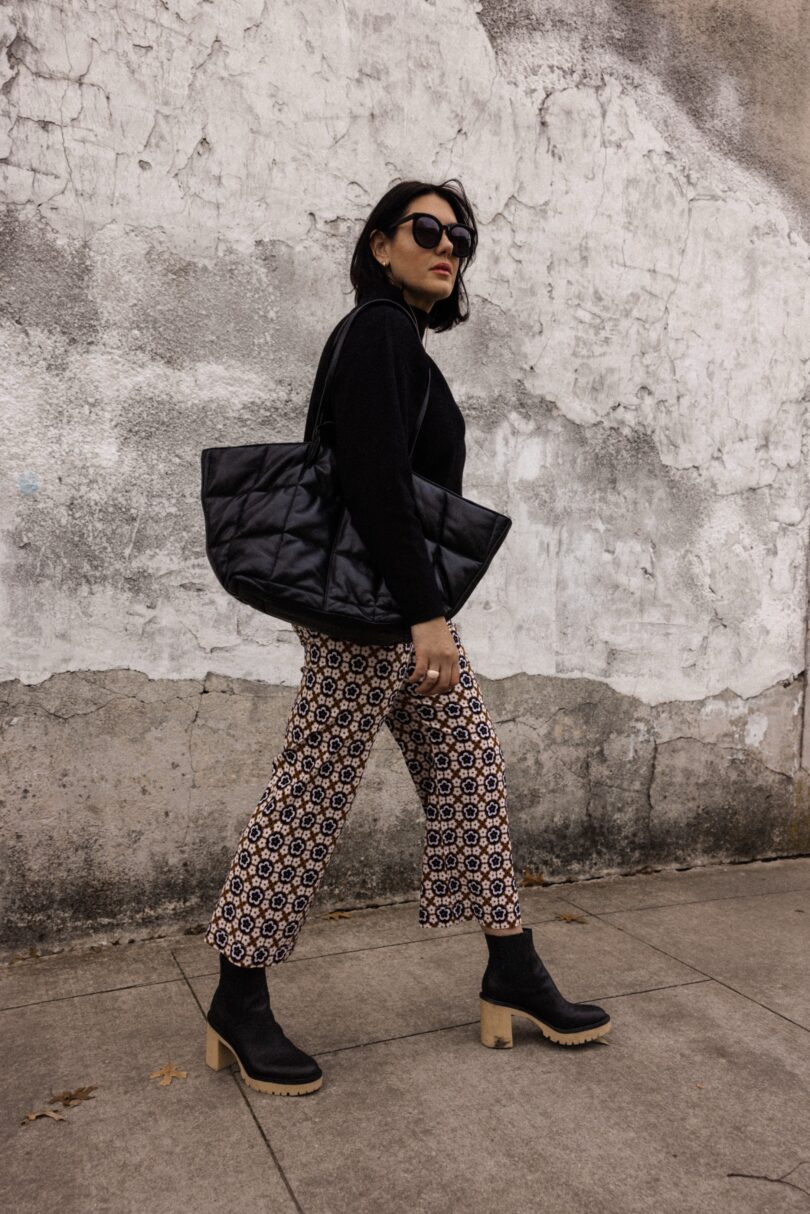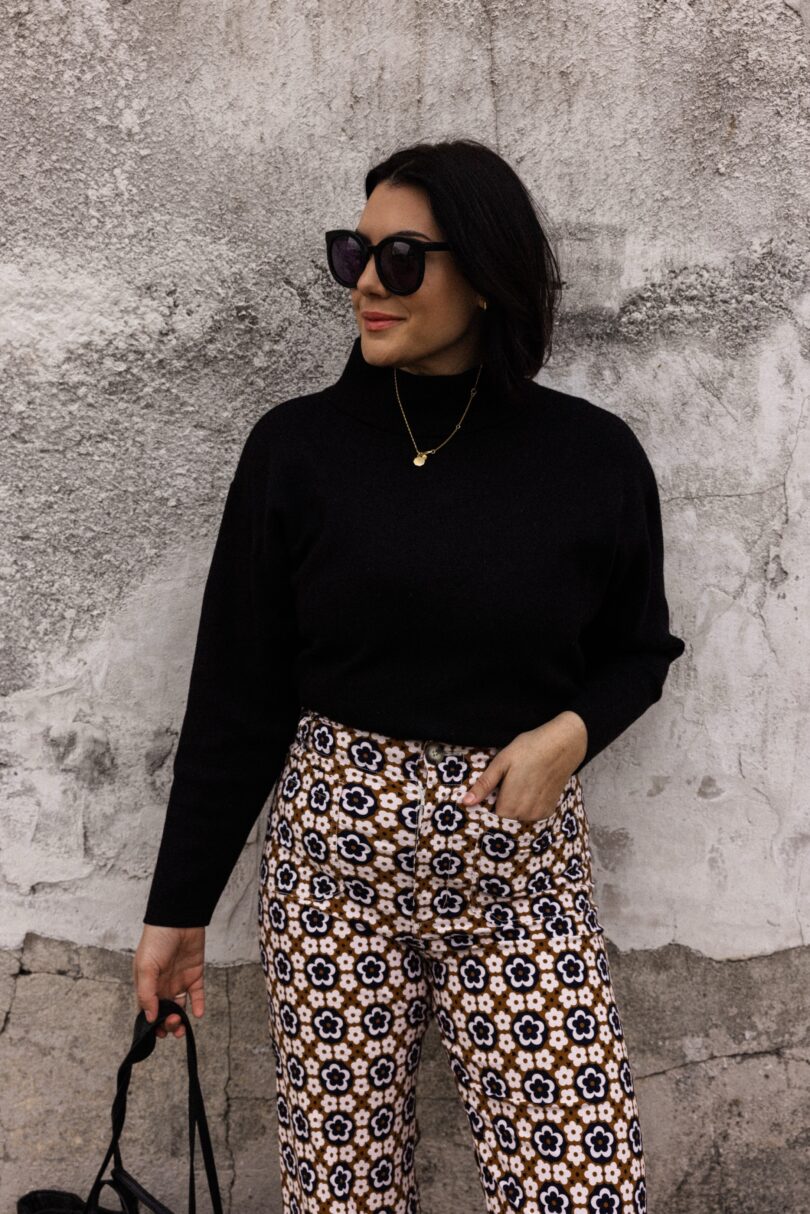 If you've followed here for the last oh, I don't know, ten years or so, then you would know that I am no stranger to patterns, color, etc. And when it comes to printed pants, I've been a fan for years. In fact, I'll link all of my posts that I can remember that feature a print below!
I found these pants via Nuuly (I'm giving this rental service a try. Have you guys used it before? Let me know if you want a review!) however, they are available at Anthro in lots of color ways and in solids! I forgot how much I love these pants. They are the Collette pants, a wide leg pant and I had them at one point in a solid black. I am now on a mission to find them because I forgot just how good they are. They fit me perfectly — I have wider hips / butt and these fit perfectly loose but tailored. Not sure how but I love the fit, super flattering too. I'm going to link all of the Colette Pants here and the patterned versions below!

How to Wear Printed Pants
So whenever I find a piece that is a bit of a wild card, I like to start with the basics when styling. Think of this styling tip as the Style Sandwich. I am going to let the pants speak for themselves so I 'sandwich' it between two neutrals of the same hue / color. Since it's winter I went with classic black — a black turtleneck and my ankle black boots. See?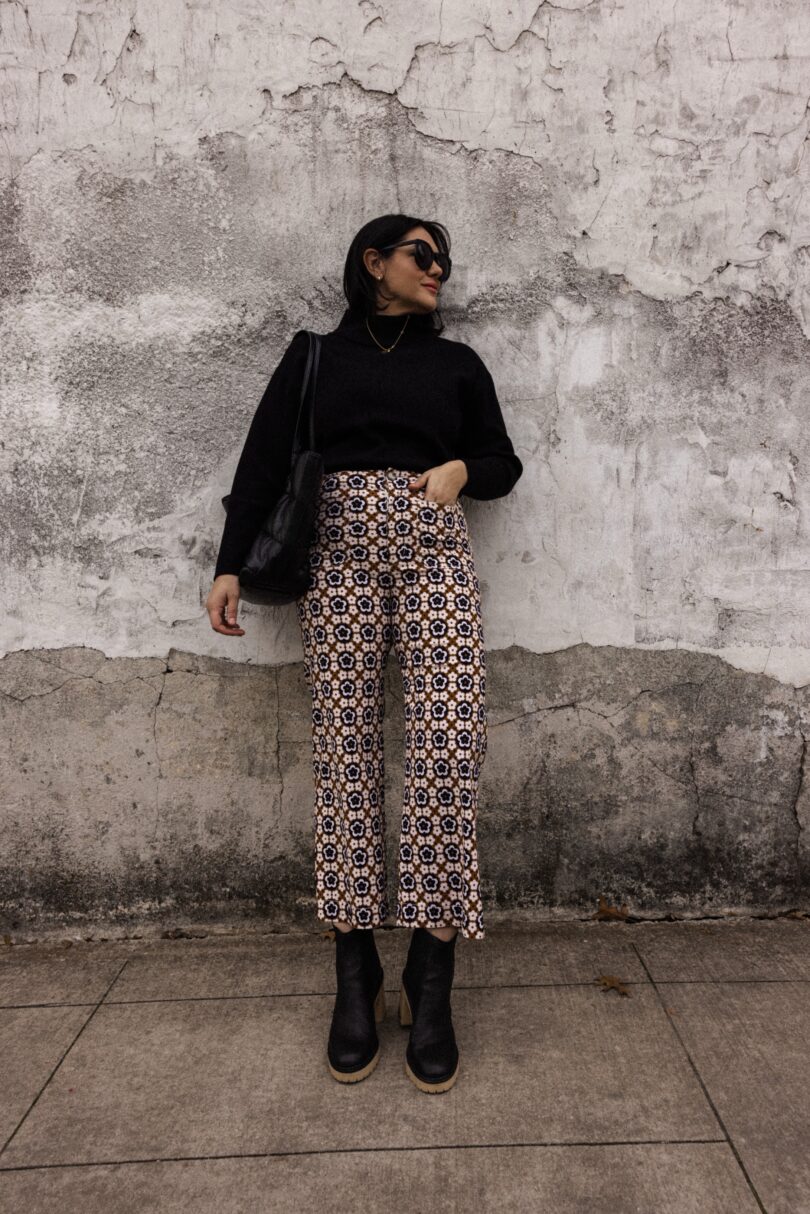 A sandwich. A cute sandwich, but still a sandwich.
Now I could have added in some color with my handbag or sunglasses but again, it's winter and I prefer the dark accents. You don't have to keep everything the exact same color, just keep it in the same category of light to light and dark to dark.
And now you are a style sandwich artist. Like working at Subway but for your closet.
PS: my boots are 50% off and my sweater is Amazon! A favorite 🙂
_____________
Other posts where I style printed pants (apparently 2014 was a big year for me and printed pants):
August 2019 | September 2019 | August 2018 | August 2016 |  February 2016 | April 2015
February 2014 | March 2014 | April 2014 | July 2014 | November 2014
January 2013 | February 2013 | February 2012