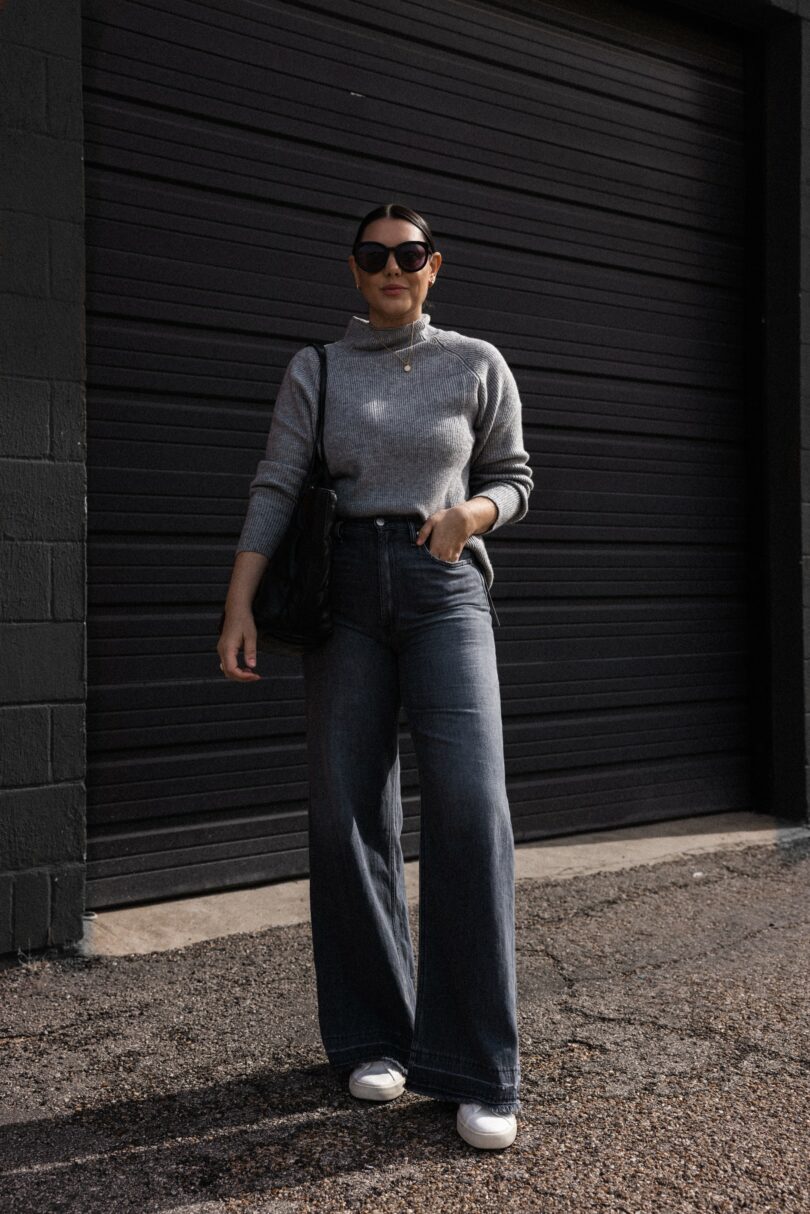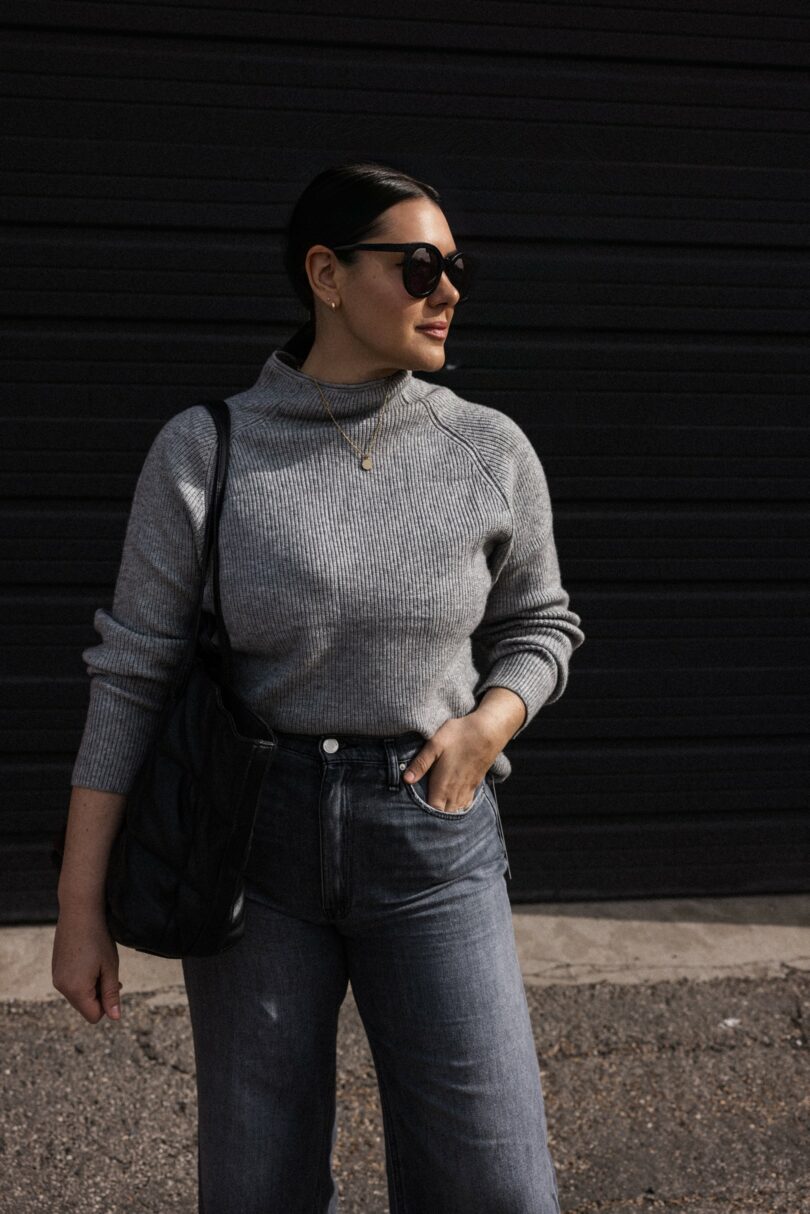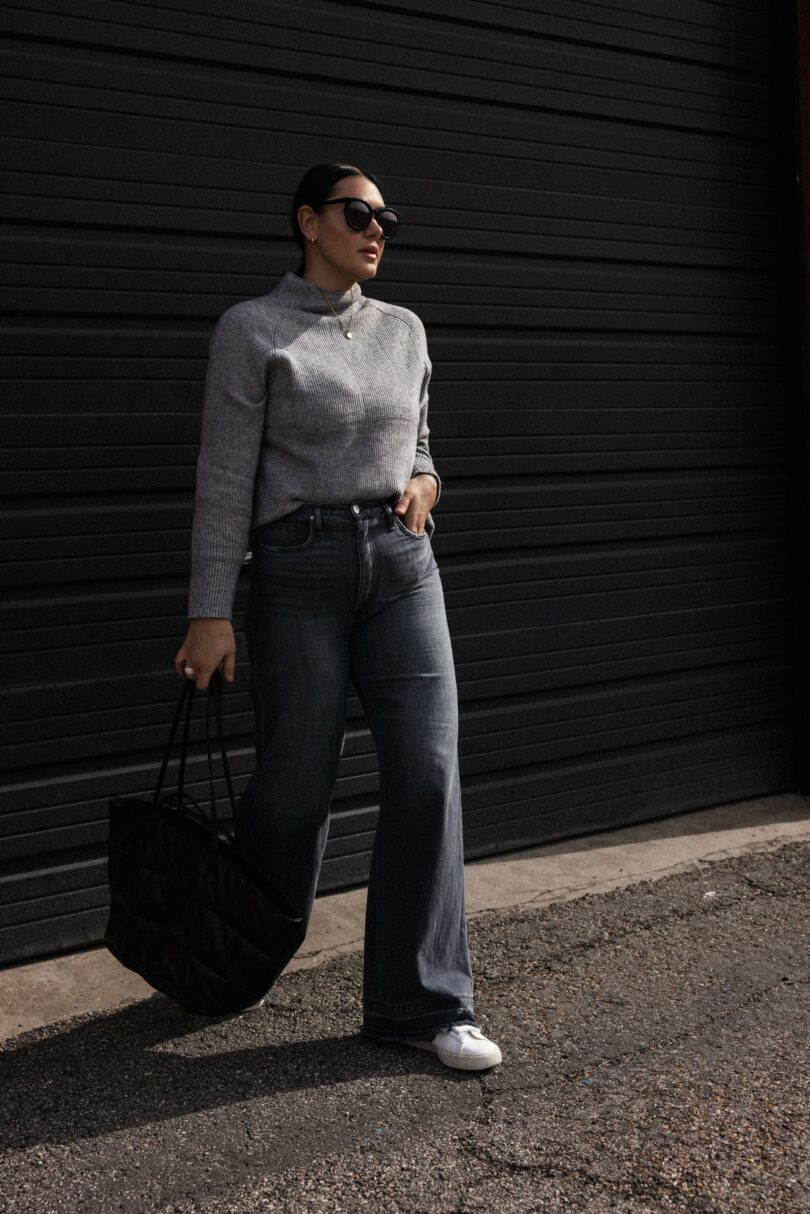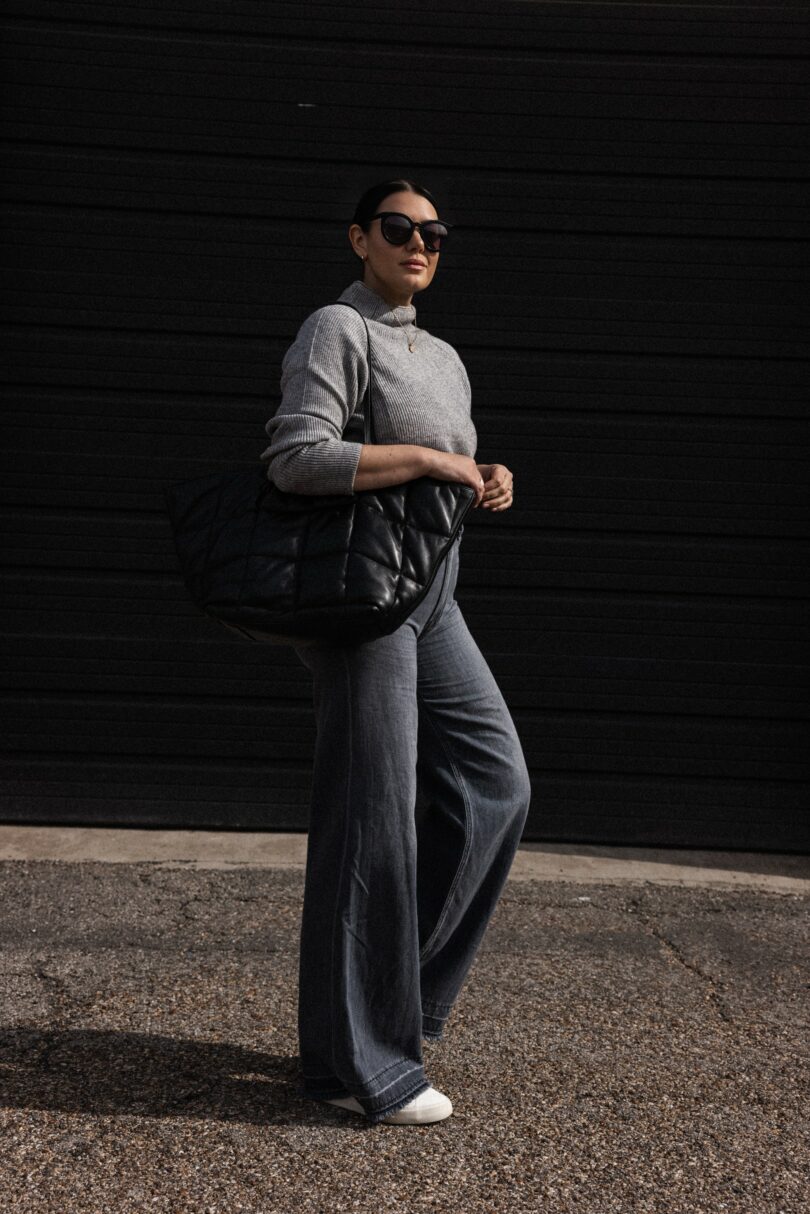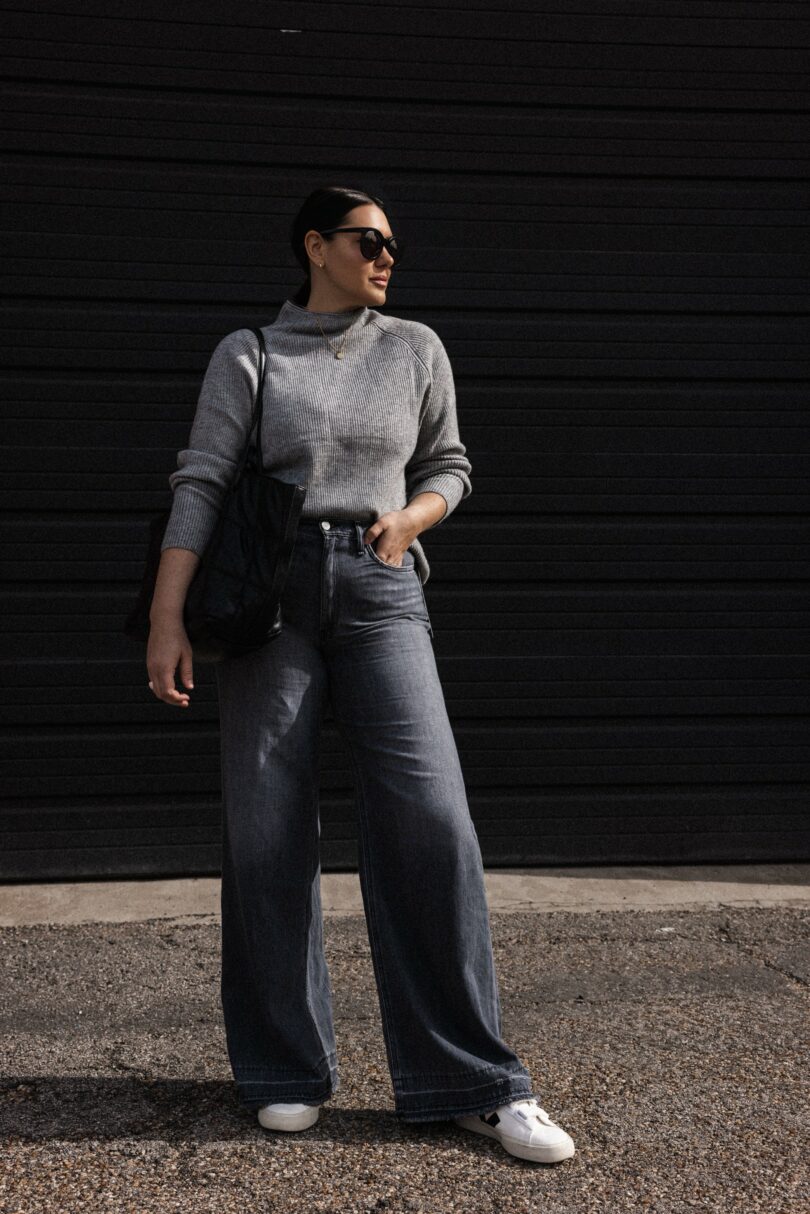 I warned you. I'm verrrrrry into the wide leg jean trend this year. I'm in deep, ya'll. And I don't want this to be polarizing; like I still love my Madewell Perfect Vintage jeans that I shout about all the time, I still love a mom jean, I still love a Demi boot. So by me professing my new love for wide legs I'm not taking away from those tried and true favorites, I'm simply adding to the pile. I could never pick a favorite child, nor could I pick my favorite denim. So let's give a warm welcome to Wide Leg this year. I think if you give them a chance, you'll fall in love too.
So, if you, like me, are struggling with what shoes to wear with wide legs — I got you. I am working on an upcoming post all about this. (And by "working on", I mean that I just thought of it now and I will push it off for a month then quickly pull it together just in the nick of time.) This pair of jeans in particular are very long and could have been worn with a nice chunky bootie. But I wanted to see if it would work with a wider sneaker and boy does it. I love this look. It's casual and some how chic, too. But if you wanted to dress this look up, a chunky boot like the one I wore yesterday is perfect.
These jeans are Hudson denim and they are super soft, like they've got that worn in quality I love. I am in the 30, which is typical for me and Hudson jeans and they fit perfectly, if not a little loose. I'd say if you are in between sizes, go down a size or expect a looser waist. You can find them from Anthropologie here or Saks here. It looks like Saks has a promo going on, but I'll let you figure that one out because I usually get it wrong. *cue winning smile*
Wanna know something? This sweater is one of my best FINDS from Amazon recently. It's warm, not itchy and has a great high quality feel to it. It's under $40, of course and you can find it here! I am in the medium, runs generously.
Oh and if you've been looking for the Recife Sneaker from Veja but they've been sold out — I found some in full sizes at Revolve!! Shop it here.