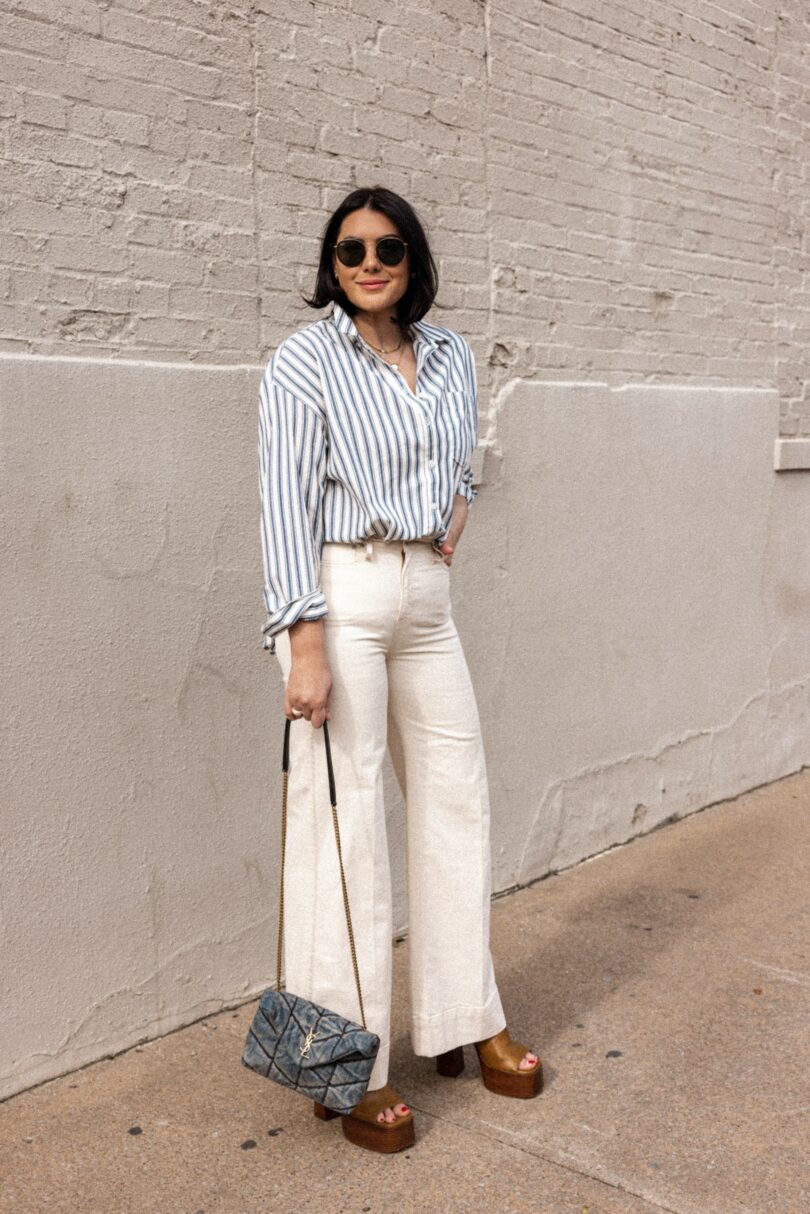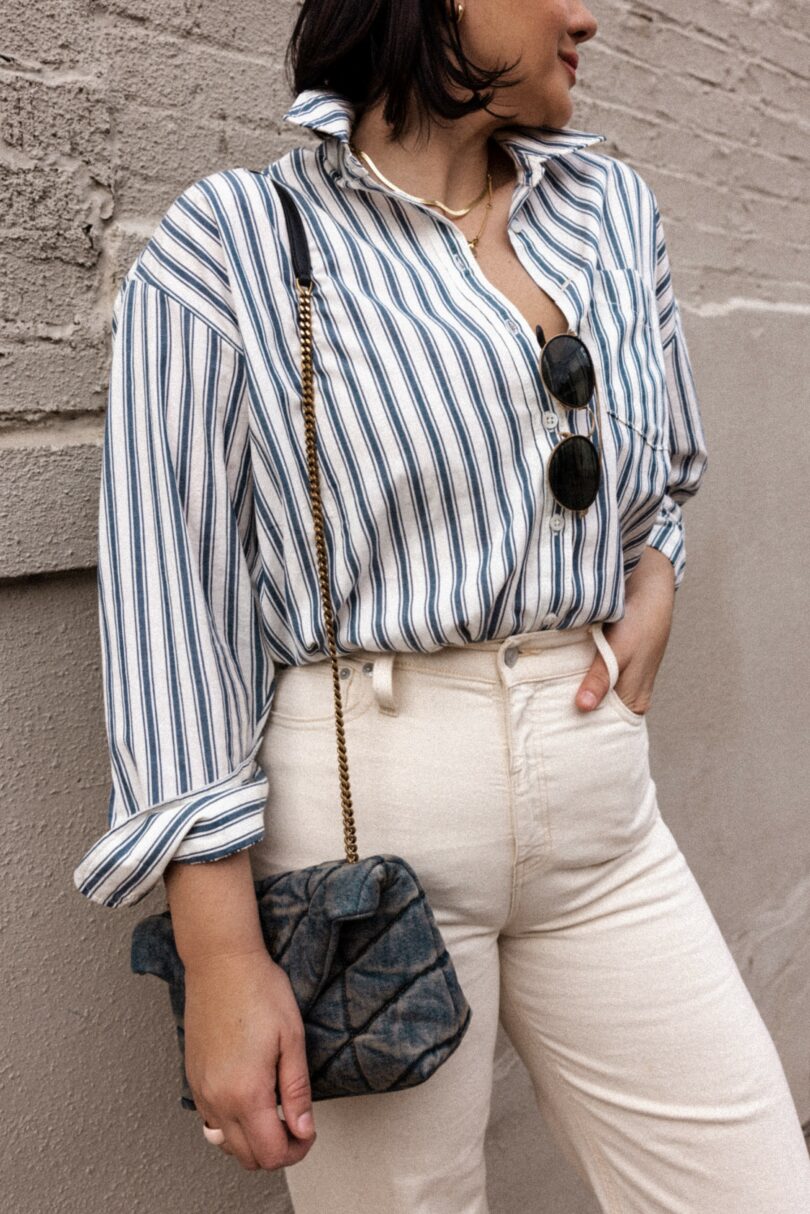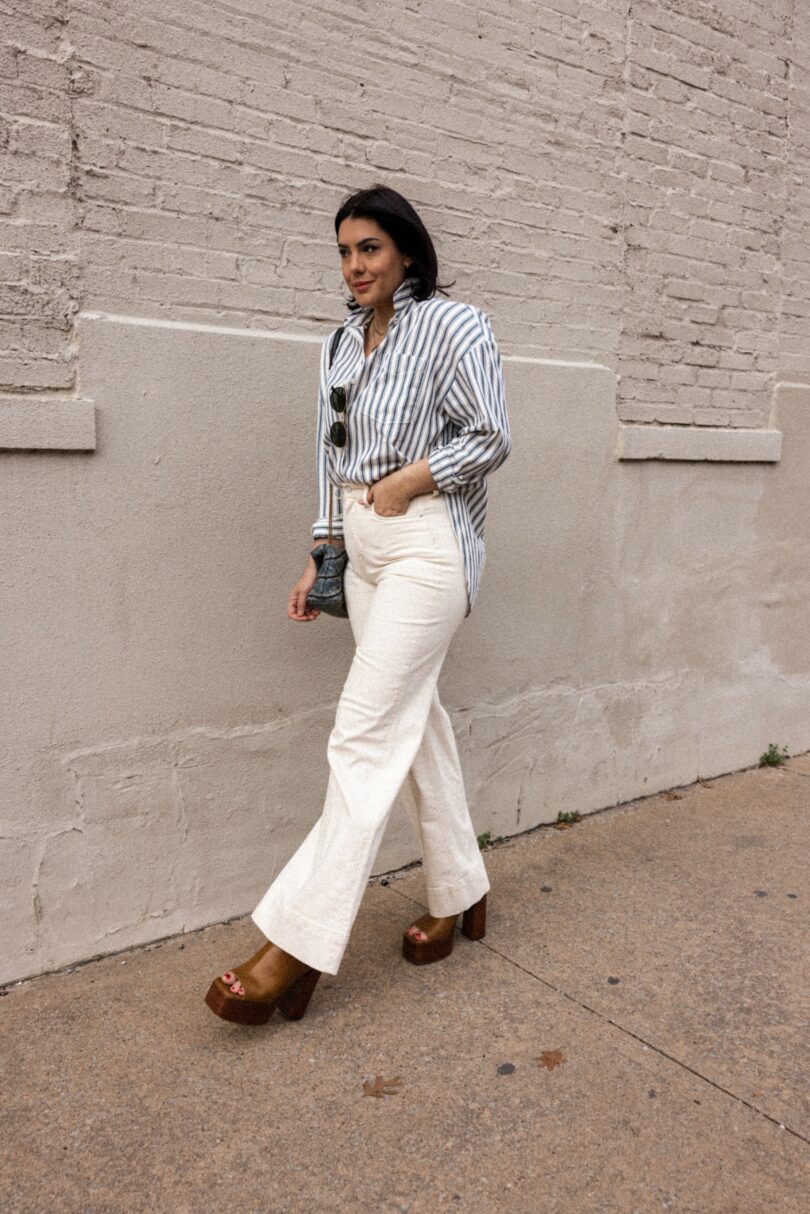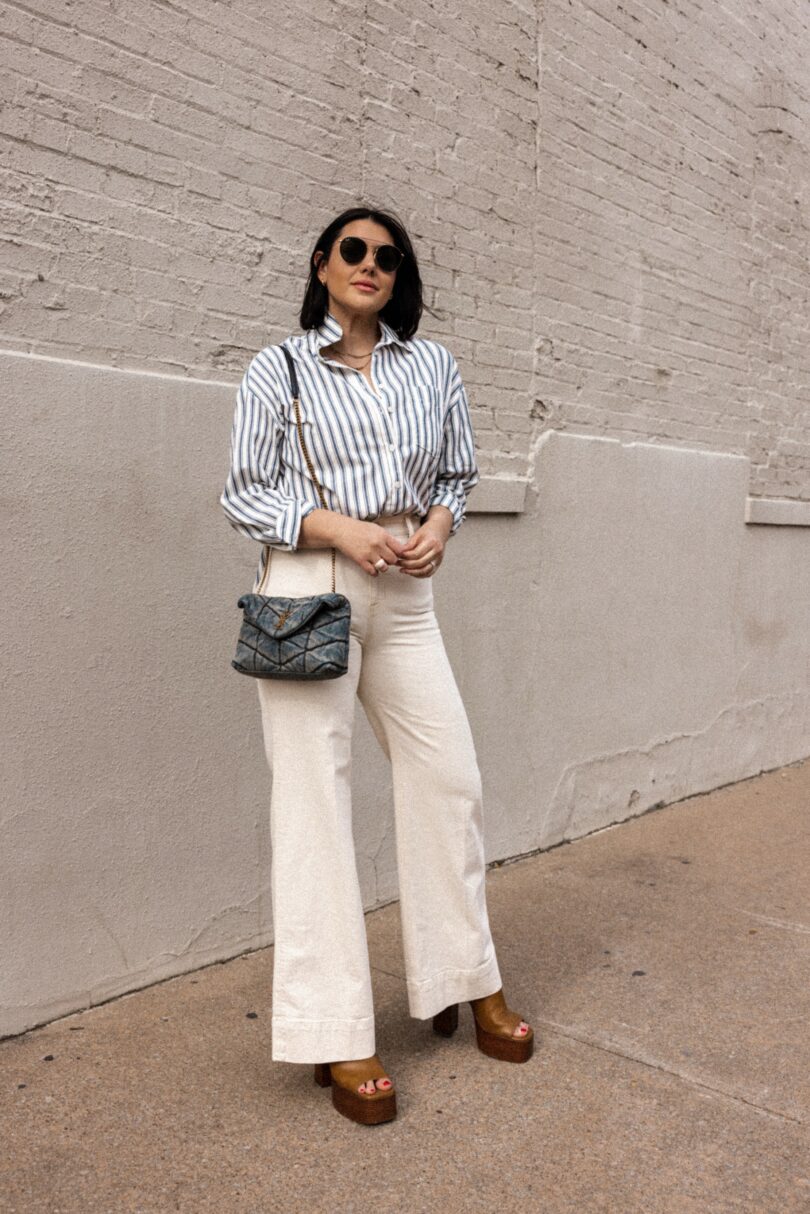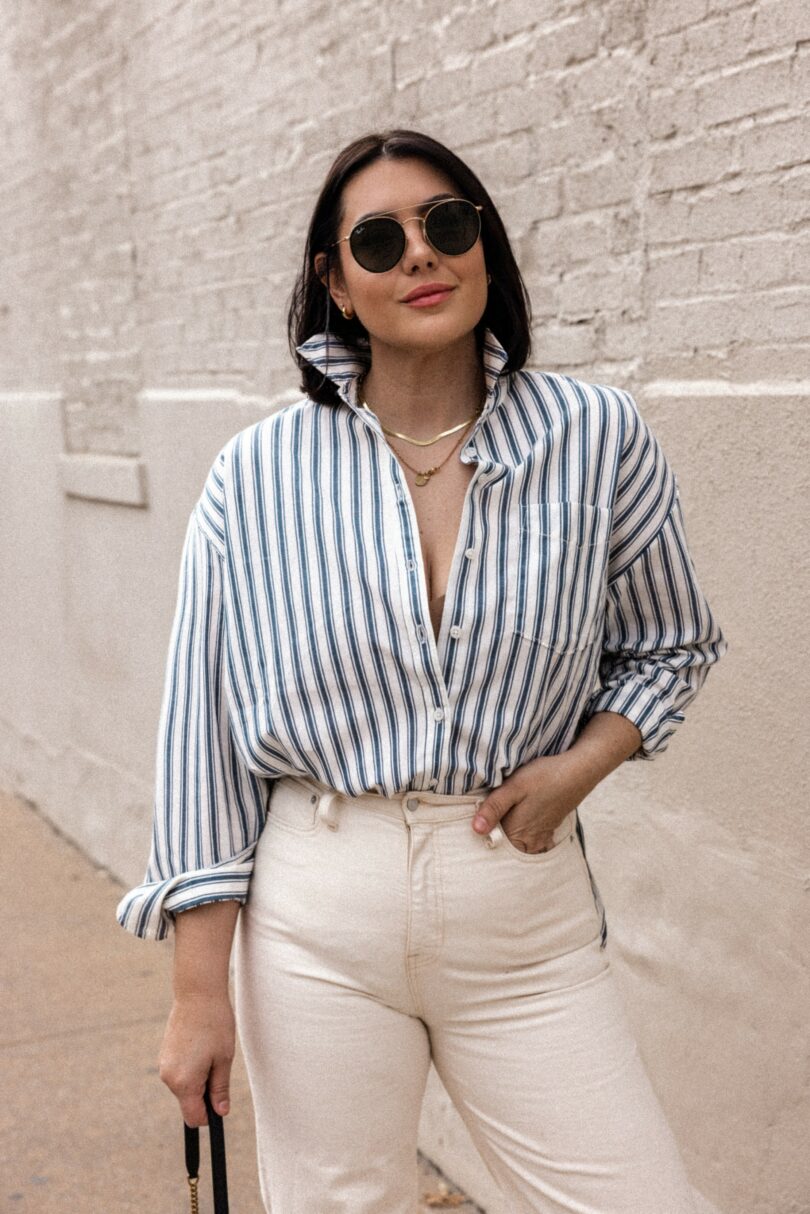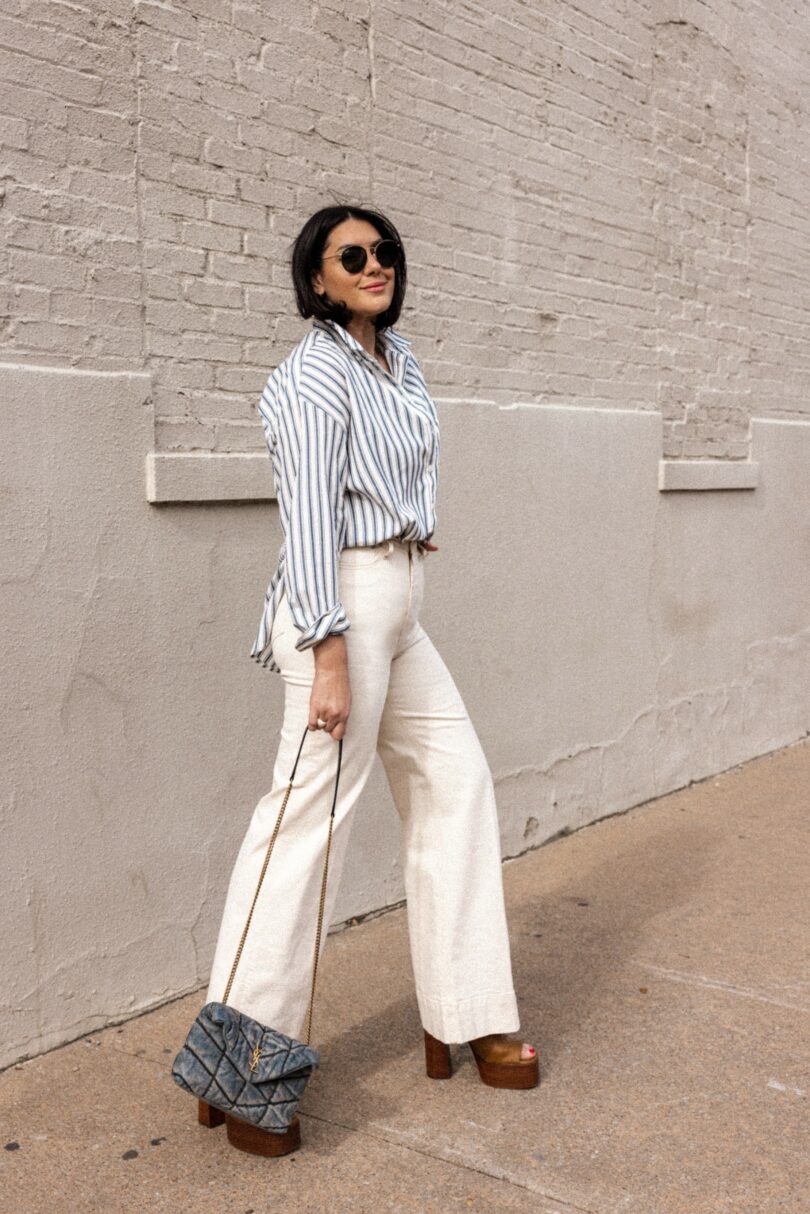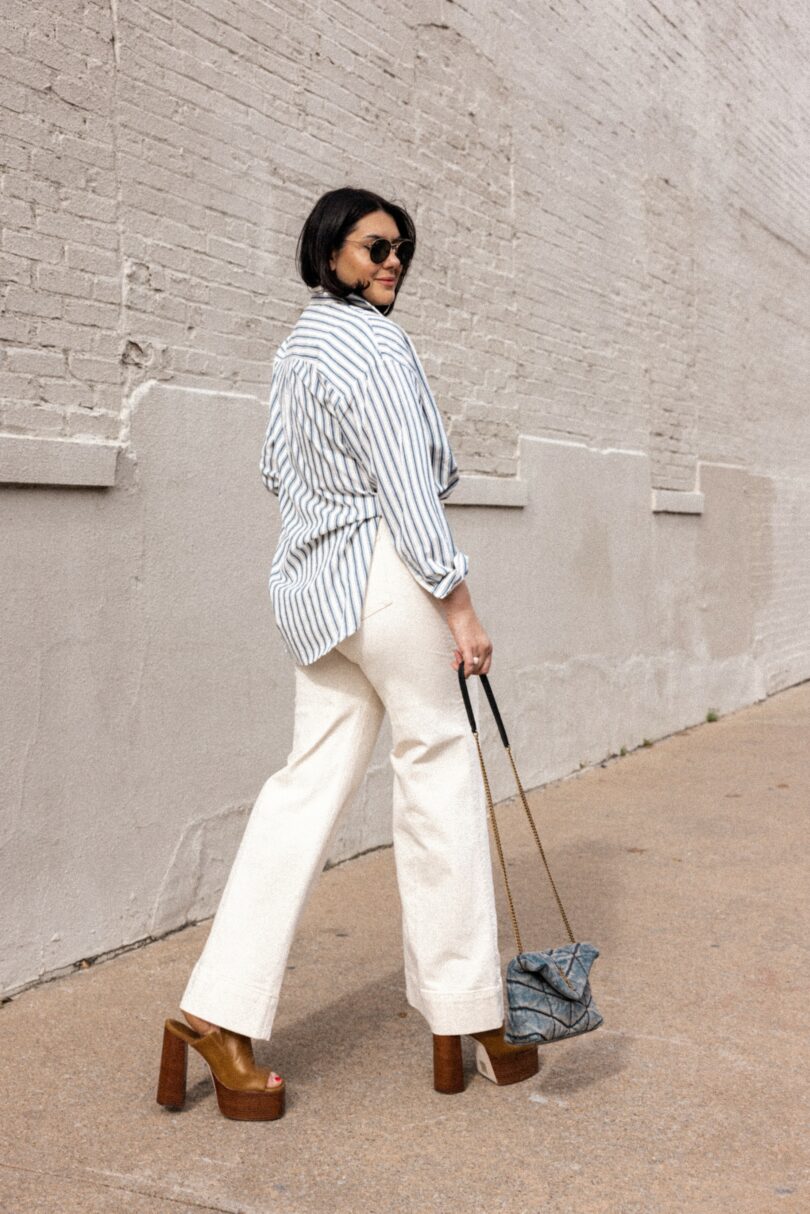 I feel like if you are here then you're family (#olivegarden) and that means that you've read my blog and you know most of my thoughts. So this next sentence is a repeat of things I have said before. I like to wait out and see if trends are going to stick around before I truly put my stamp of approval on it. And you guys, wide leg has been approved. I've been watching this trend since 2021 and it's here to stay. In fact, this pair of wide leg denim is actually a favorite from last year. And lucky for you, they are still in stock. AND luckier for you, they are on sale! (I'm in the 29, TTS.)
So feel confident saying that I think it's high time to give your wardrobe an upgrade with some stylish and modern white wide leg denim. If your "mom jeans" have seen better days or you're just in need of something comfy yet chic, then this trend is for you. For us millennials, any outing that actively involves stepping away from sweatpants, the outfit better be cute, you know? A pair of wide leg denim is the perfect option and honestly? Preferably white or cream. The light hue will go well into spring with you as well. With a timeless silhouette and plenty of styling possibilities plus laid-back comfort – there's not much more you could want in a pair of pants. Maybe a few $20s tucked in the back pockets but I doubt that J.Crew will do that for you.
________

The reason I like this pair from J.Crew is because they are stretchy and really comfortable. I love the high rise because for me it gives me a longer (ok…even longer) leg line and I love that with the volume at the knee and ankle. I prefer wearing high heels with tailored flares like this but a high heeled boot would look great as well.
My top is literally the most perfect button down from Anthropologie. It's oversized and so soft but keeps it's shape pretty well. I am in the medium, you can find it under $100 here!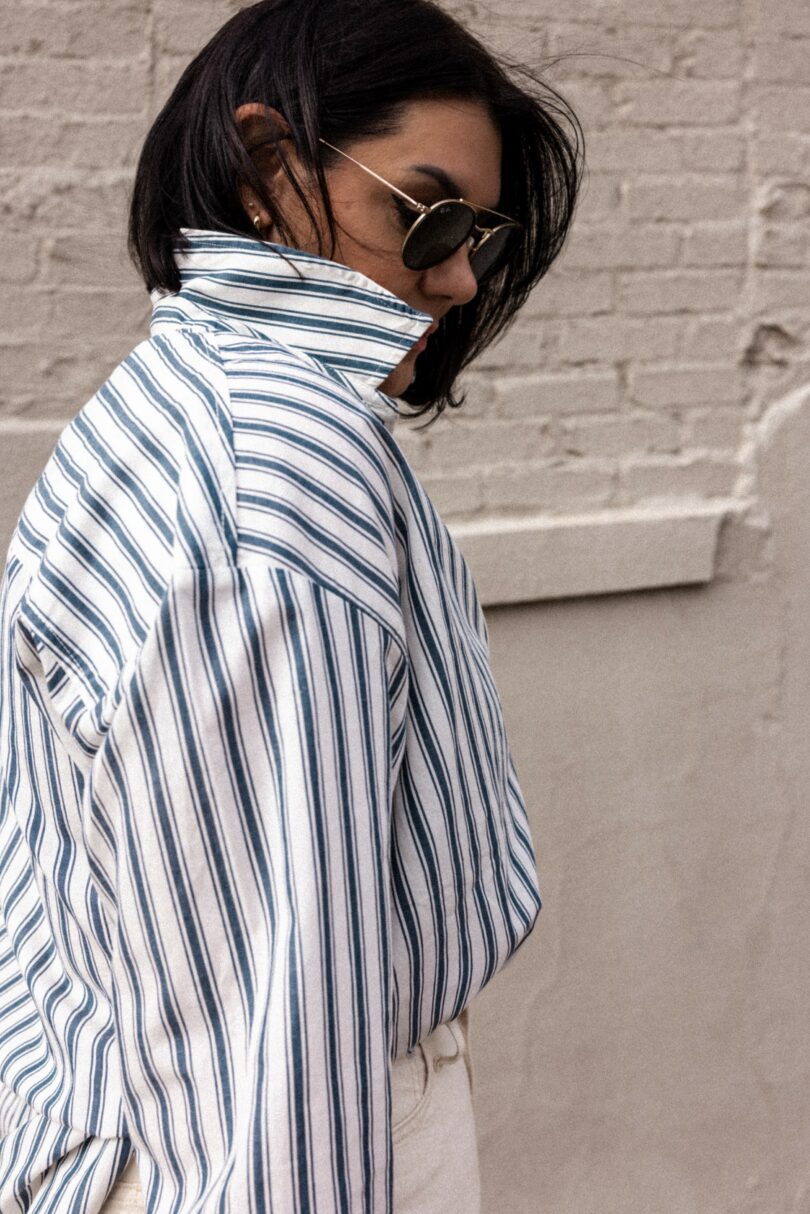 ___________________