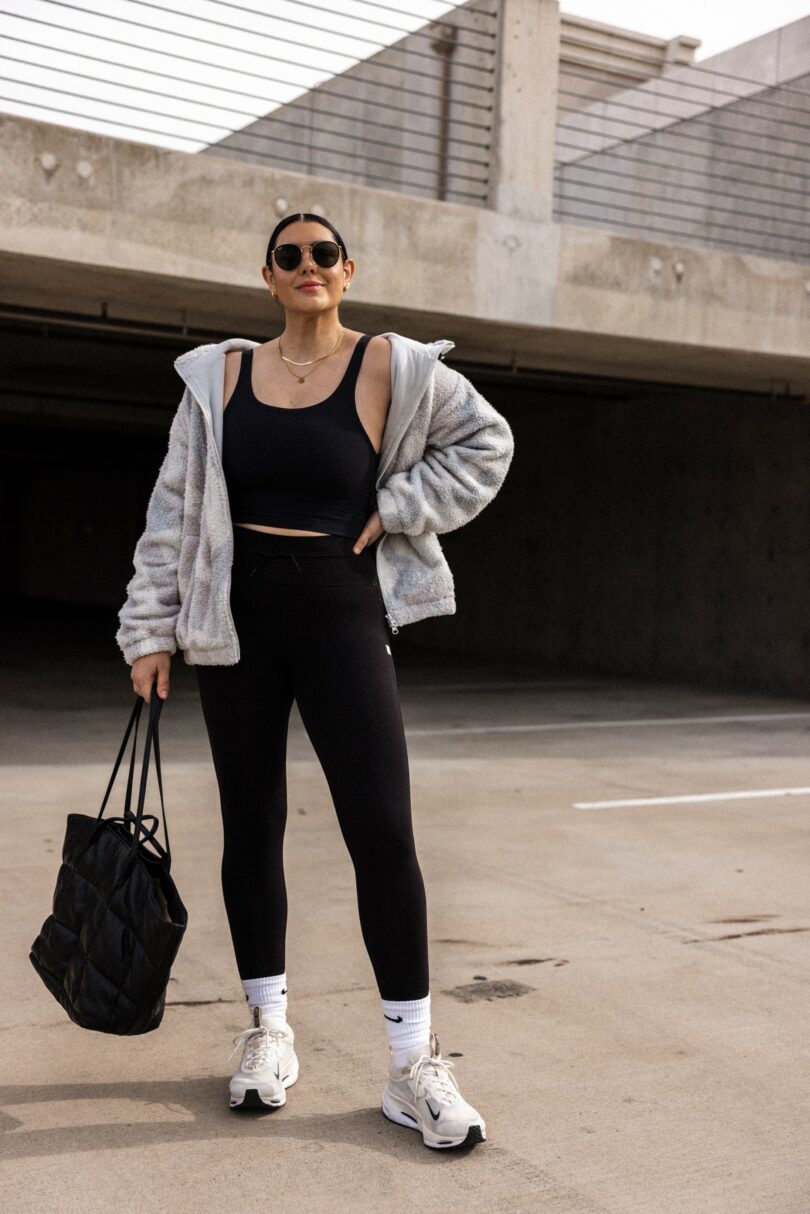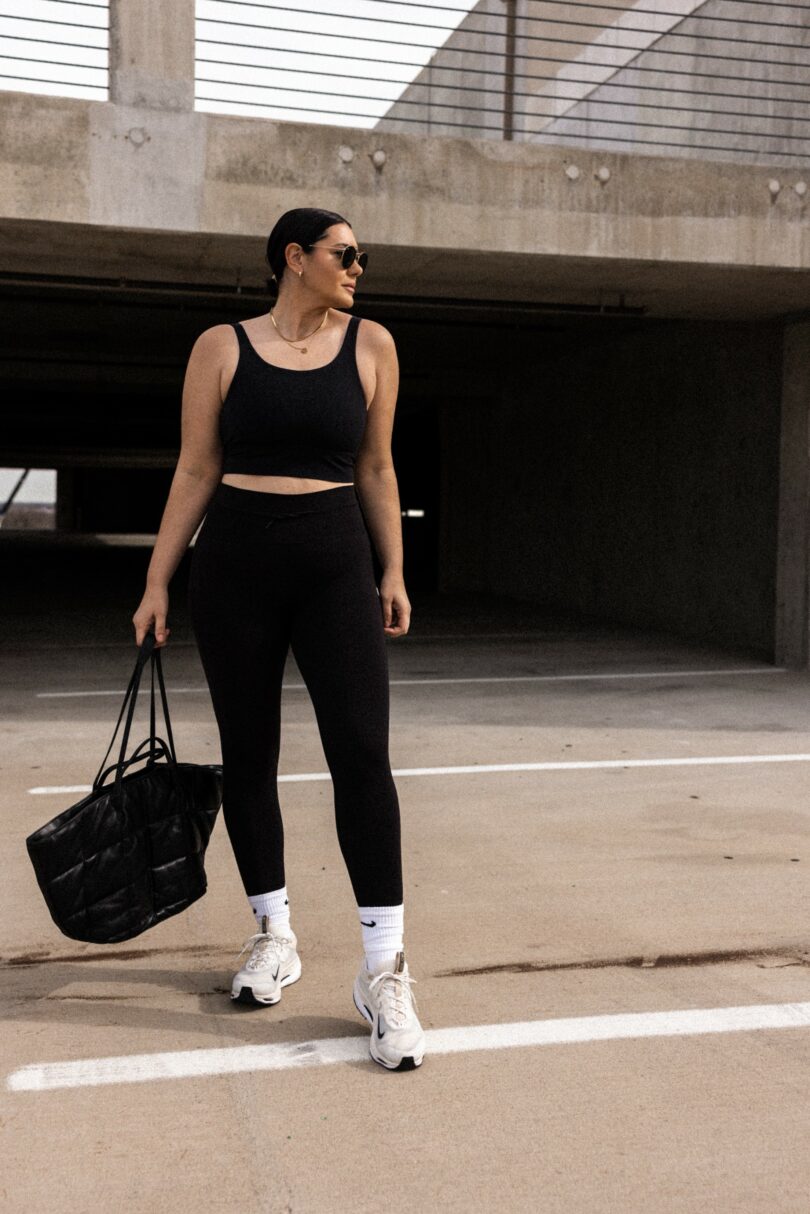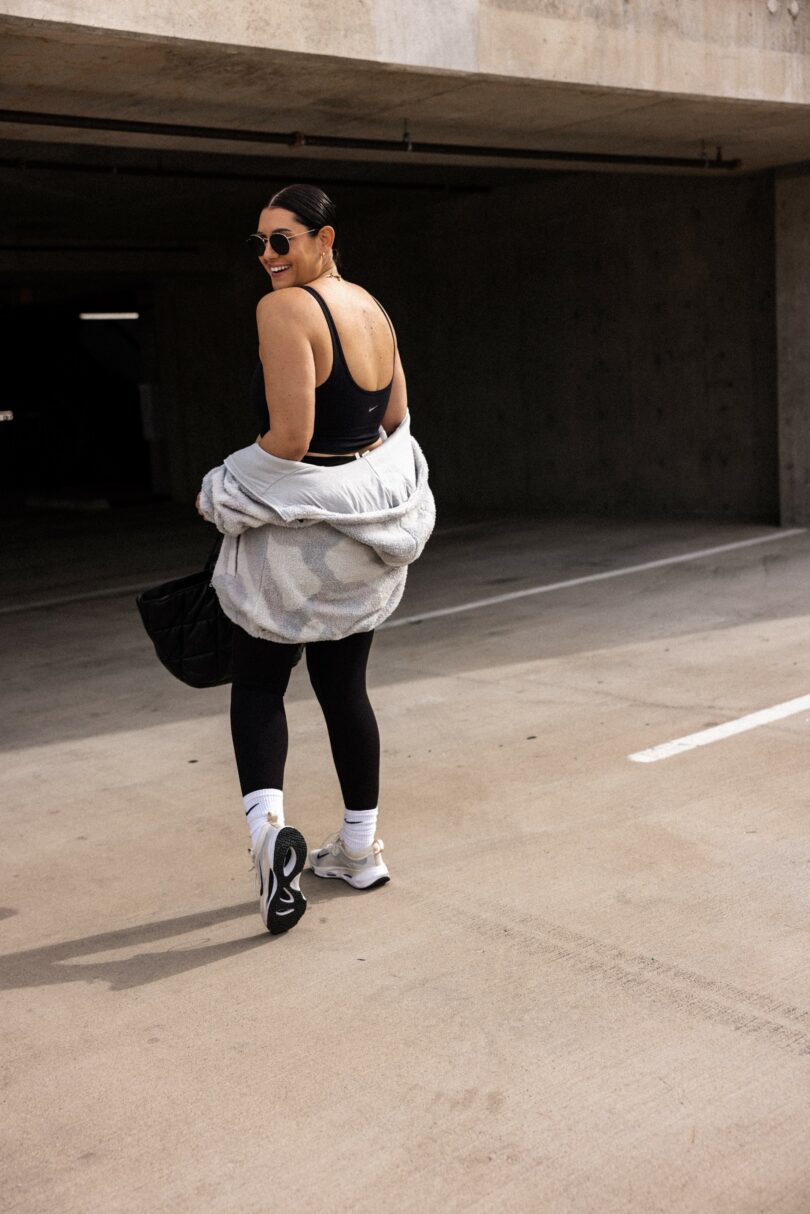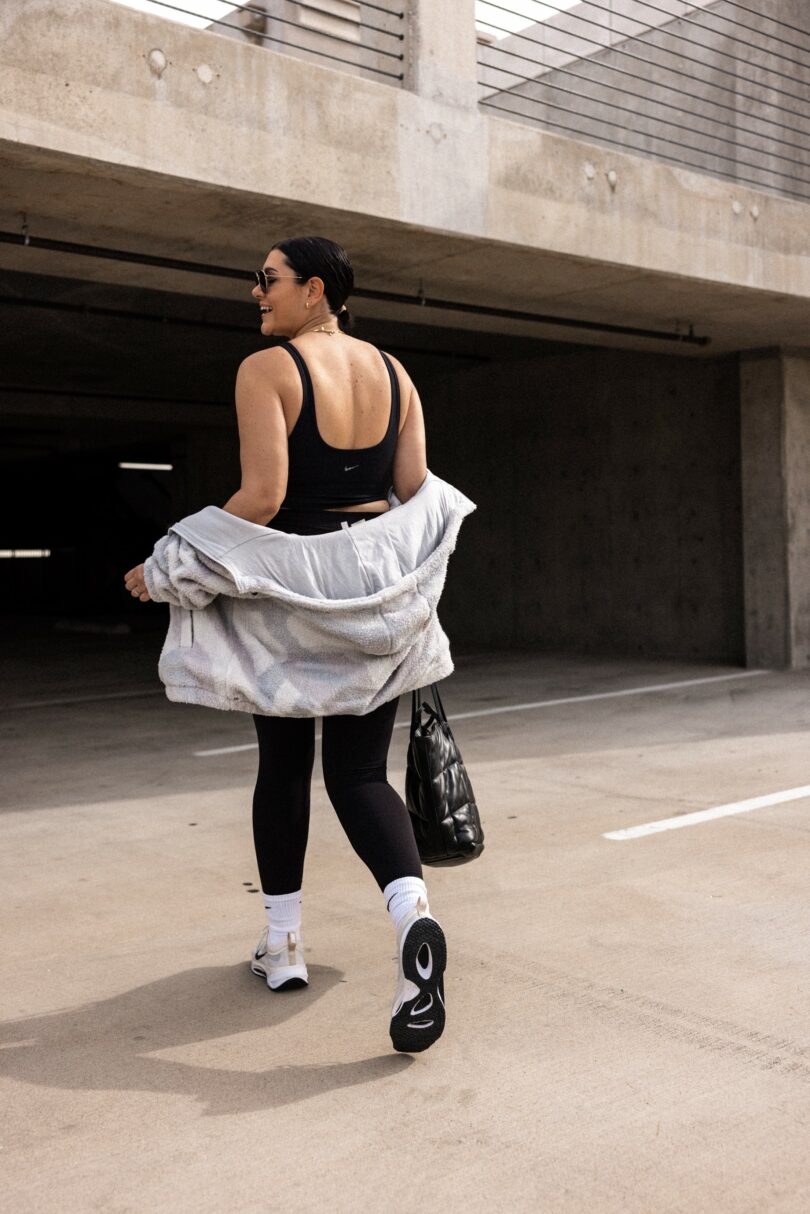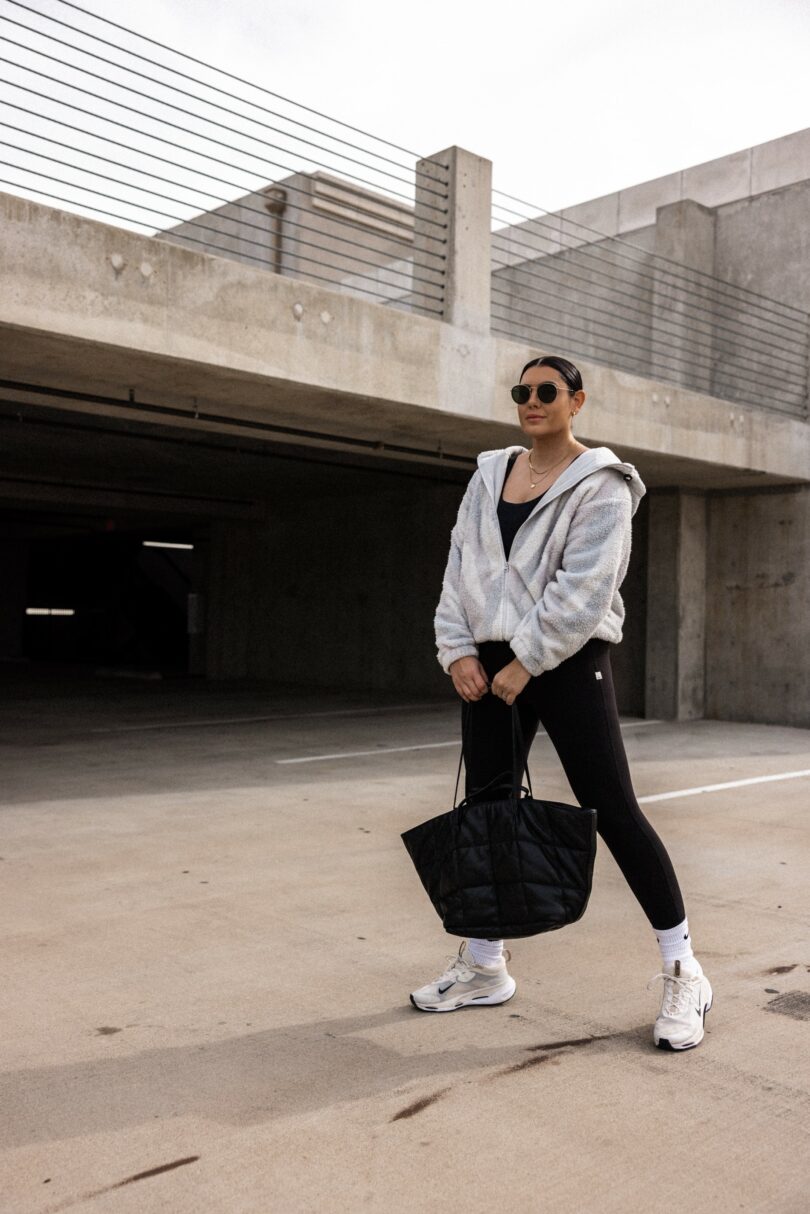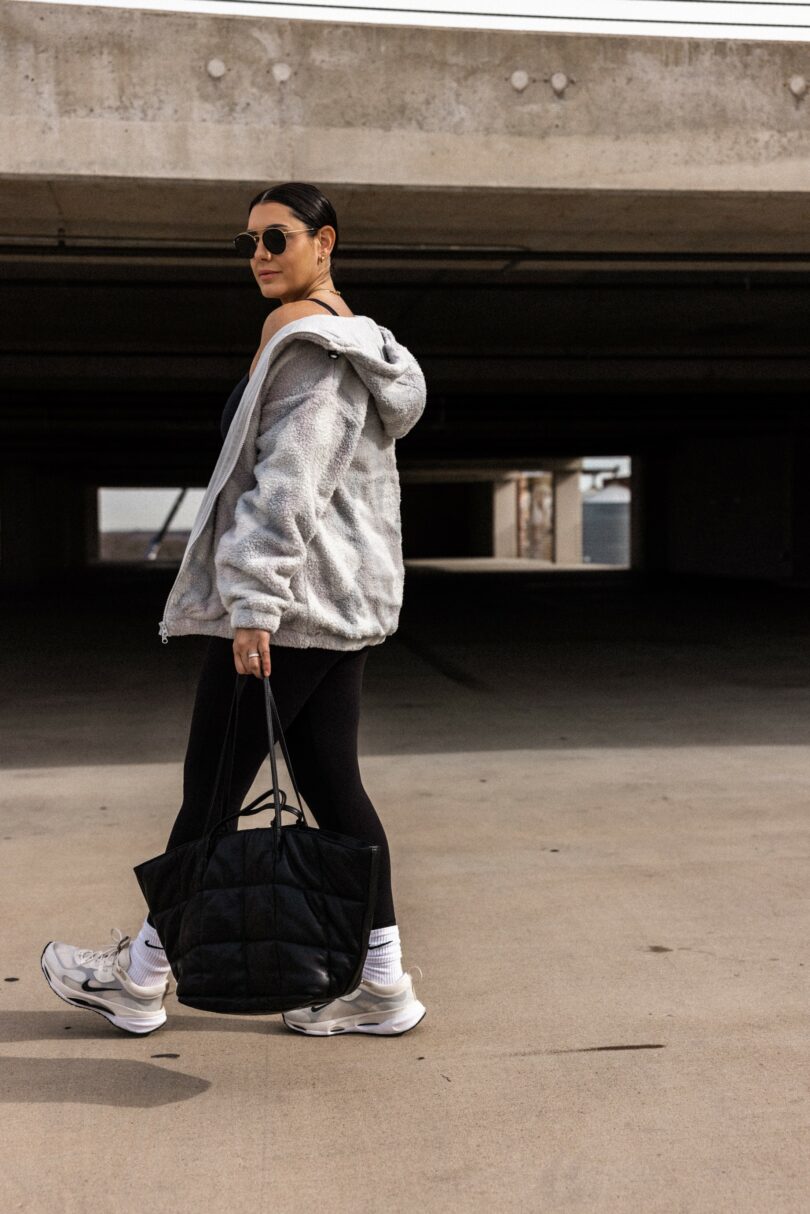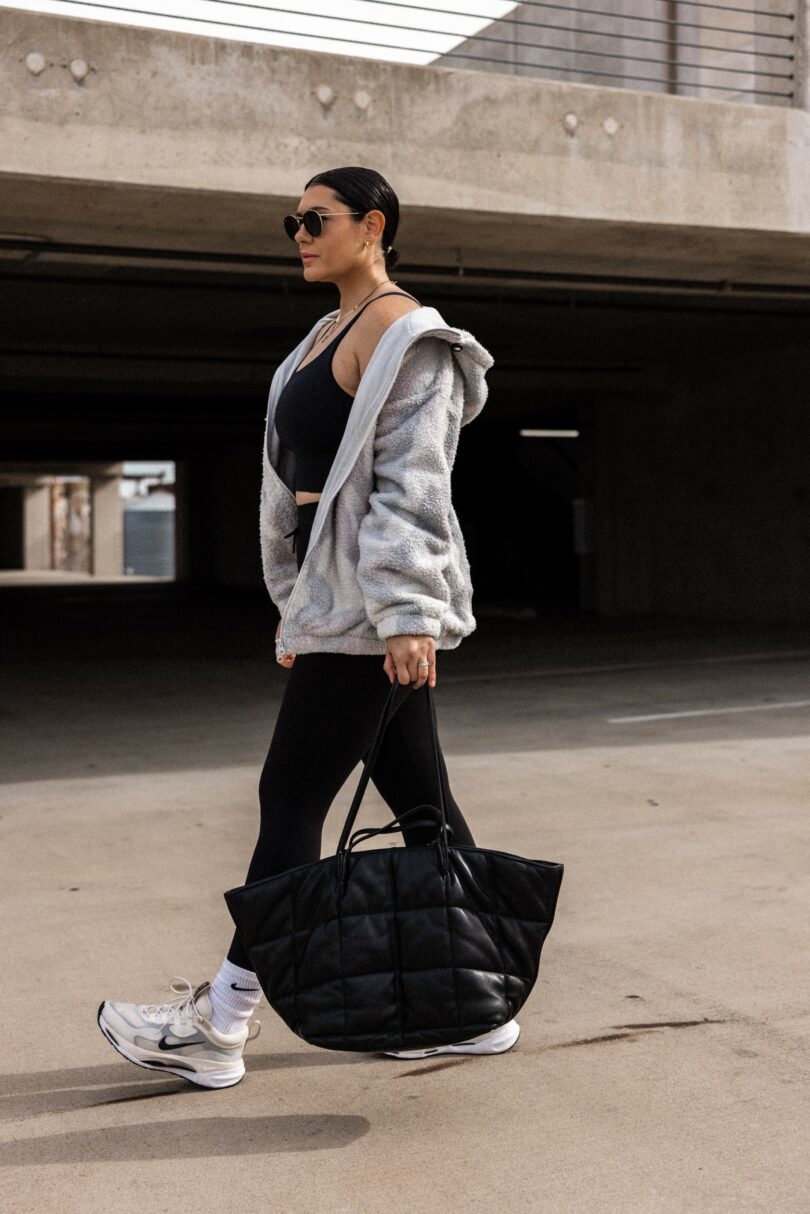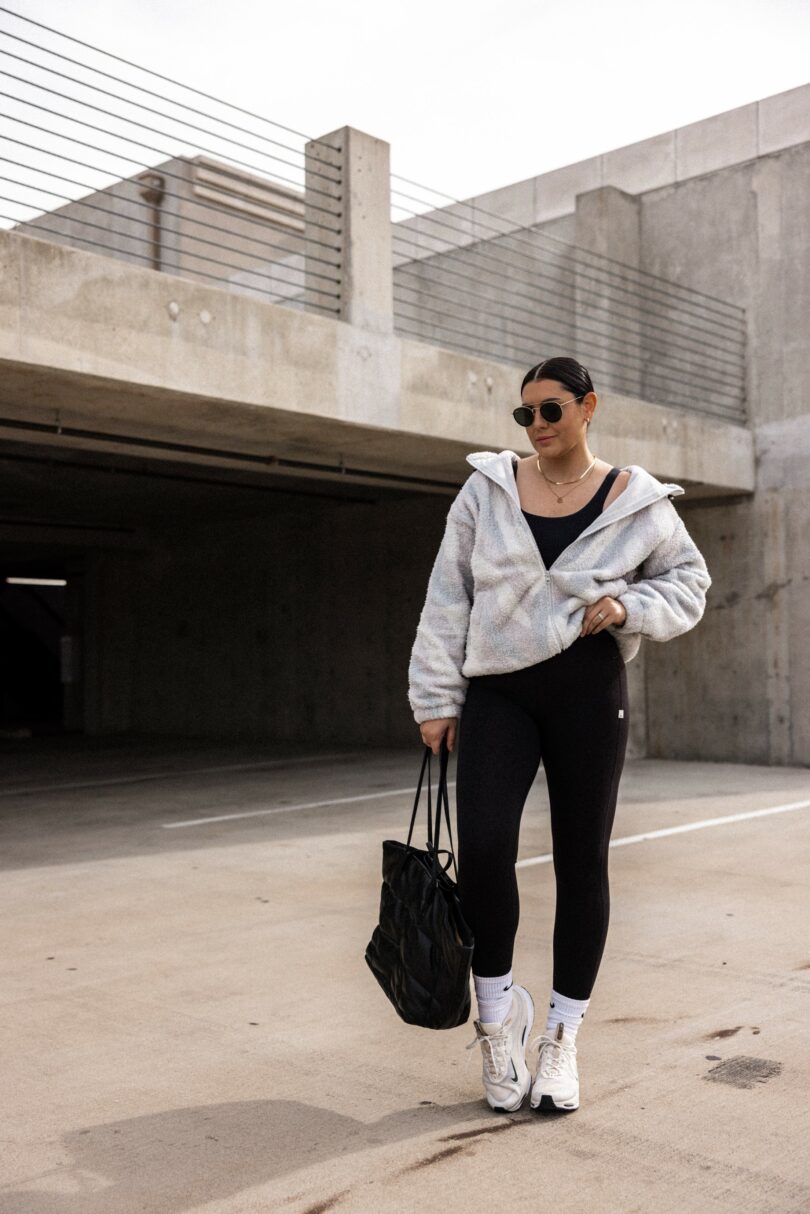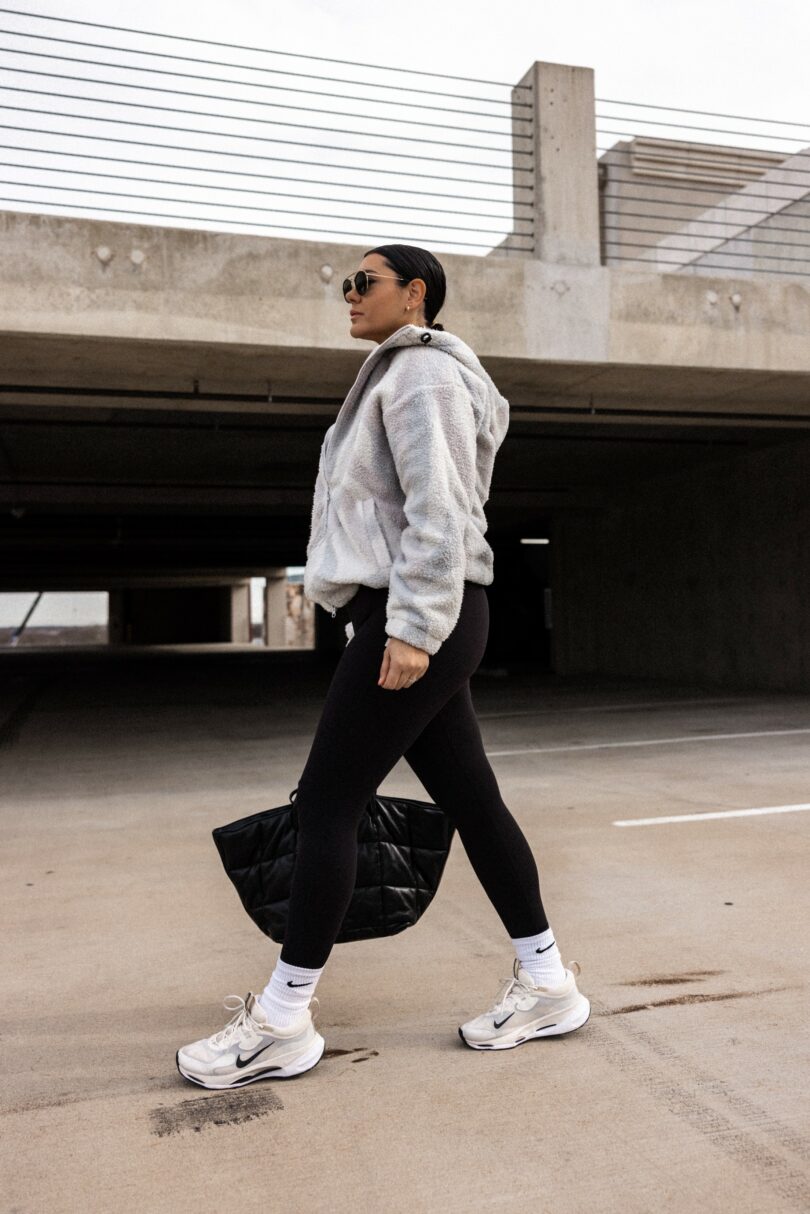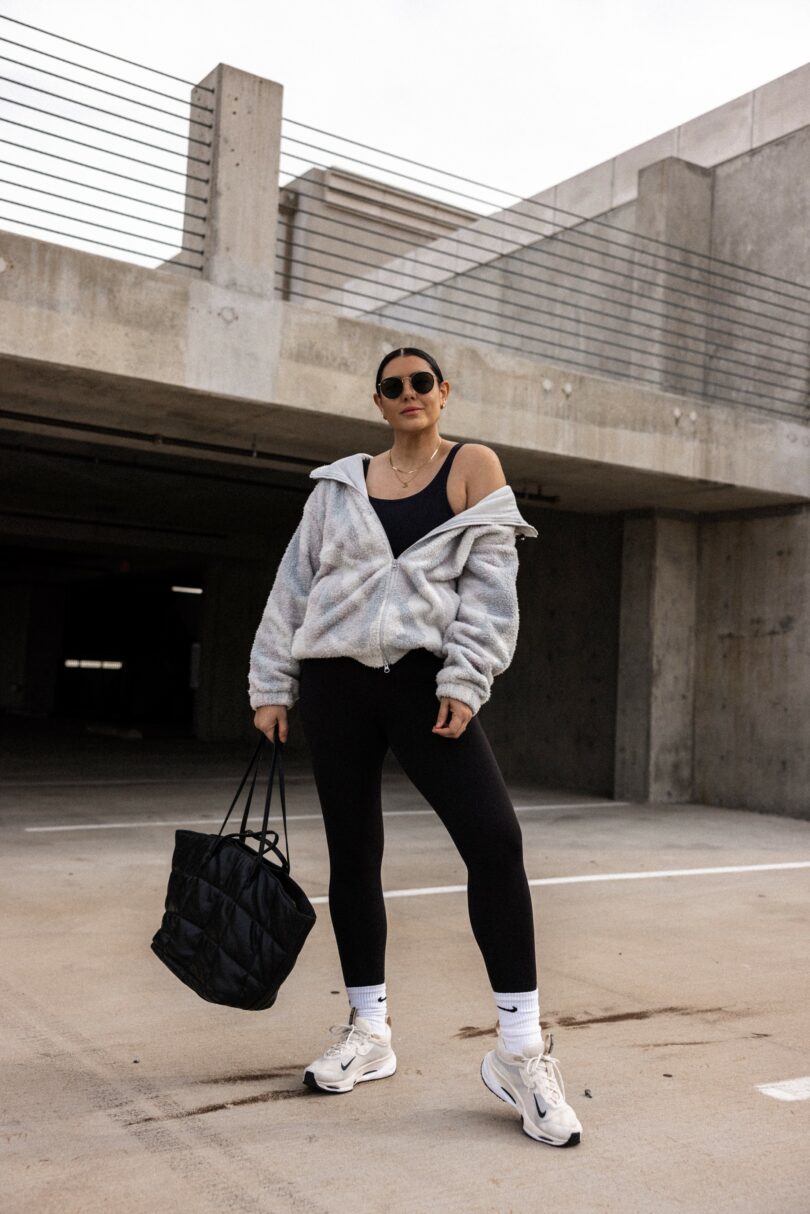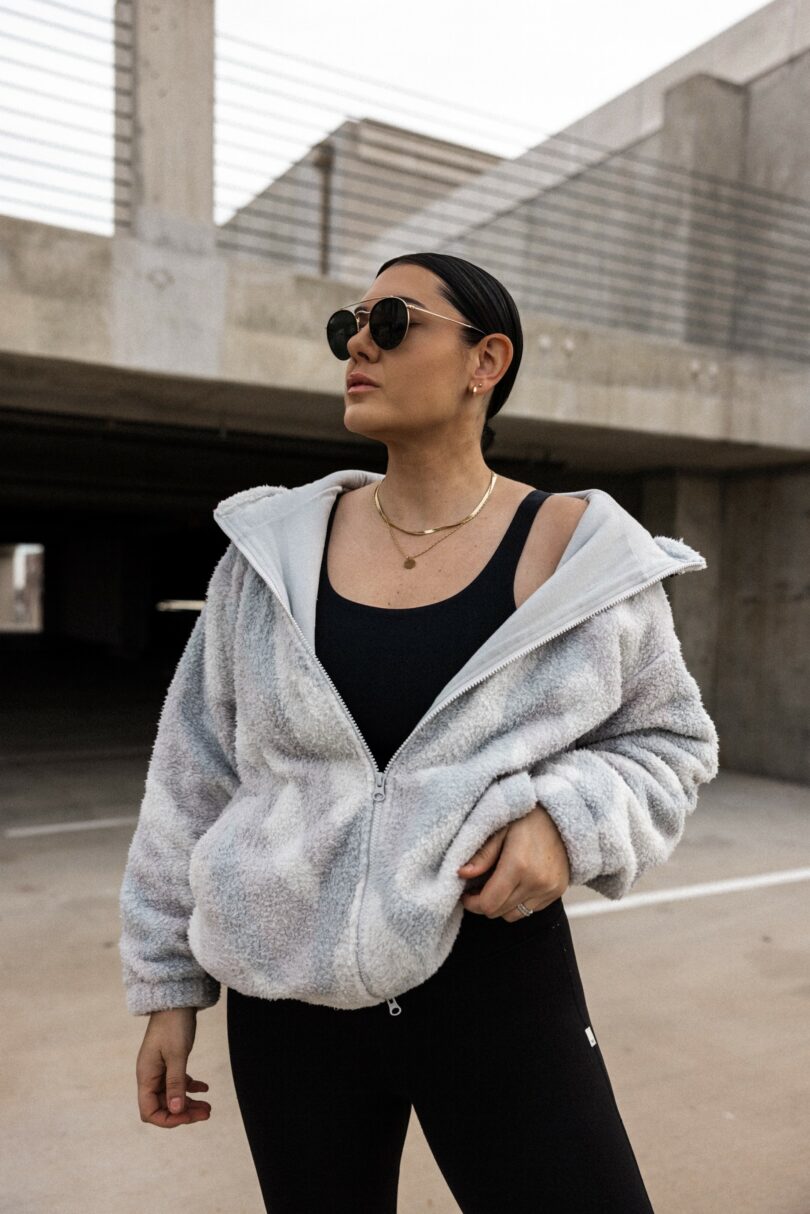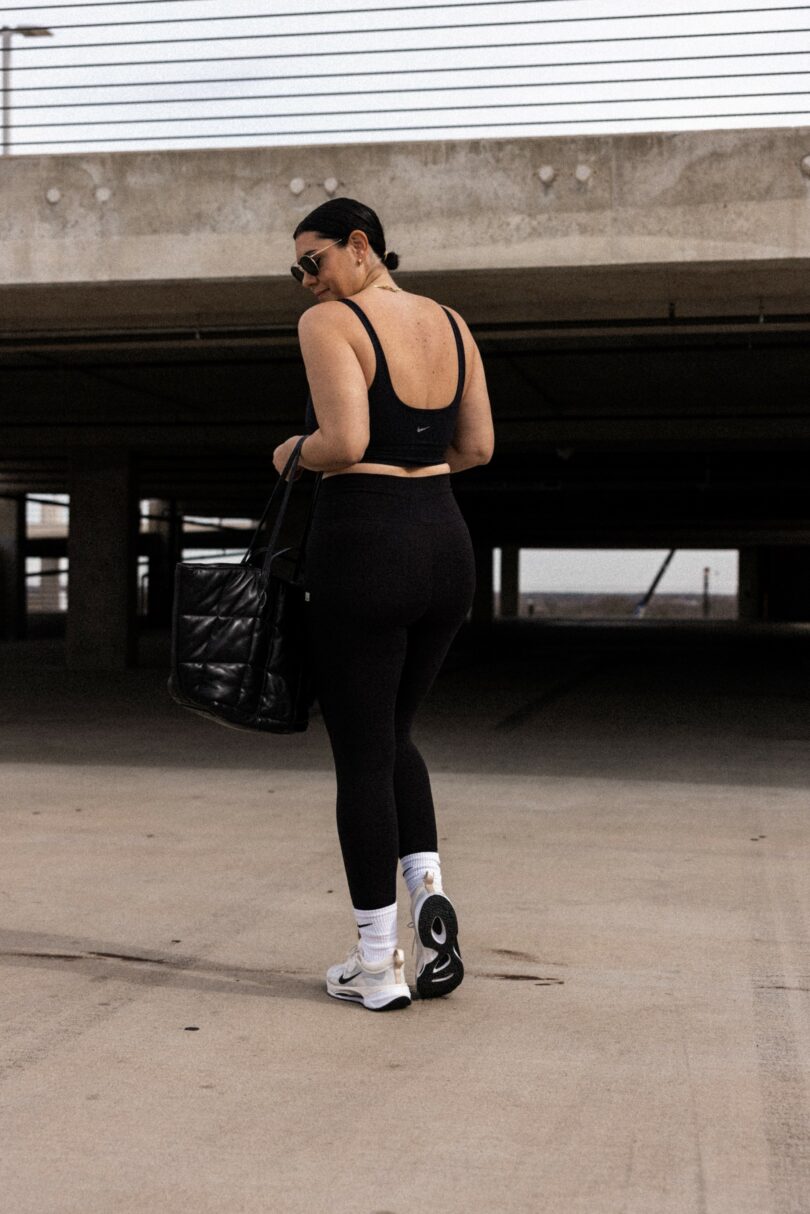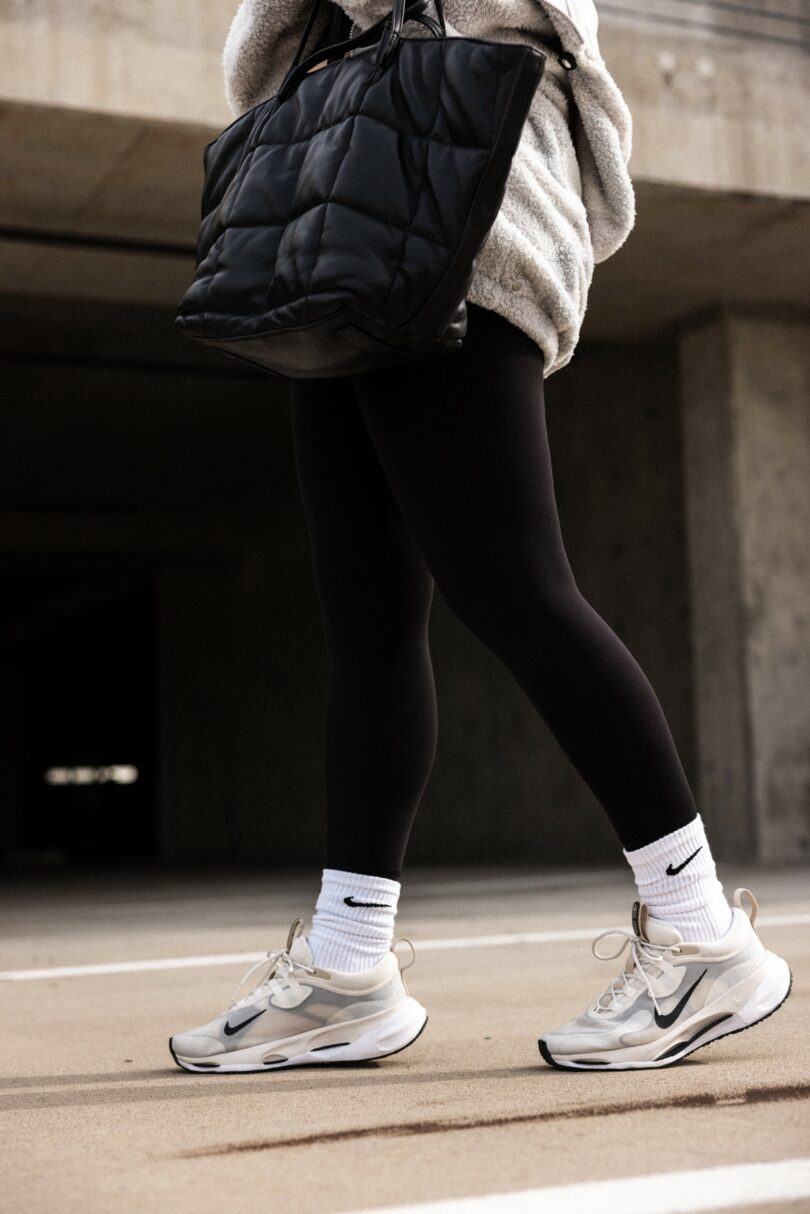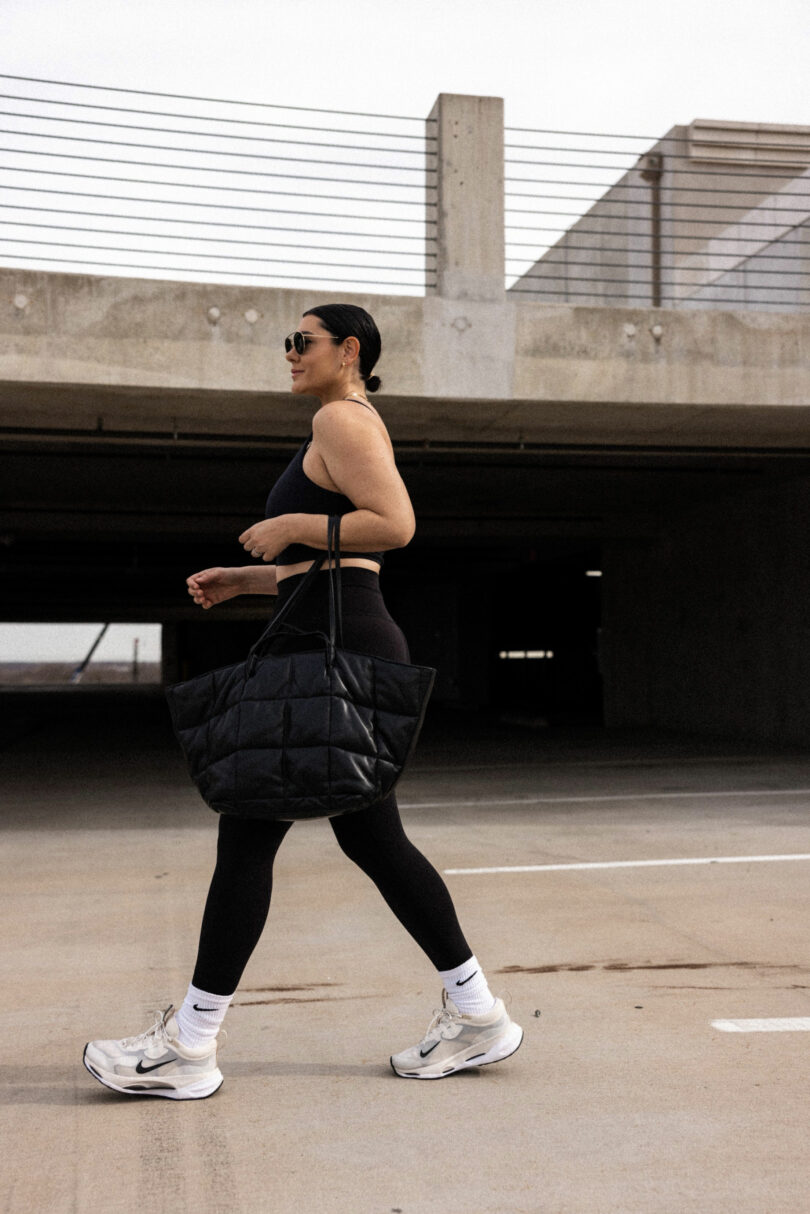 One of my favorite changes I've made in the last few years is adding in exercise into my daily routine. A few years ago I was complaining on IG Stories about how I didn't like to exercise and much to YOUR encouragement to try a group class, I ended up finding the best gym with a group training class. I joined in late 2020 and it has not only ignited my love for working out but a newfound perspective. I did not see this coming for my character arc to be honest, but here we are. Every morning I go to a strength training session at my gym and it is one of my favorite parts of the day. My body now knows that 9 am is training hour. My goal this year is to get up to 5-6 days a week strength training and so far, so good! I've put on a lot of muscle in the past year and I feel the most fit I ever have. And yes, that's a not so humble brag right there. I'm so proud of myself for creating a healthy environment for my body and my brain. And I'll be honest — since joining the gym, I've gained some weight which was the opposite of why I started working out. But in the midst of it all, I've lost the desire to be as skinny as I can be and gained a love for fitness. I like feeling strong, looking strong, and well, being strong. I can confidently say that at my heaviest, my oldest, (and any other -est I'm forgetting), I feel the best I ever have here on the internet and most importantly, in real life. I thought I walked into the gym to lose parts of myself I didn't want, but instead I've gained perspective, love for myself and a really nice routine.
***
Since I workout literally all the time, I feel like a bit of an expert when it comes to work out clothes, shoes, etc. So I wanted to share a few favorites when it comes to my workout uniform. This outfit is my basic look for the gym — a sports bra tank, a jacket or sweatshirt and leggings. I like shopping Nordstrom for workout gear because they have all of my favorite brands in one place: Alo, Vuori, Zella, Nike.  One order and you are gym ready 🙂 Let me break down my favorites below!

Hear me when I say that I've had these leggings for 2 years now*, worn them every single week and they still fit and feel brand new. A tiny bit of piling on the side seams that I can easily roll off. I get more compliments on them as well. They fit like a dream, seamless, squat proof and I love the tie waist as well. These are some of my very favorites and to be honest I'd buy more but I don't need to yet! Vuori is a top quality brand for me, absolutely recommend. I wear the medium in these leggings, fit is TTS.

If I could wear this sports bra / top every single day I would. But that would mean that I would either have to do laundry a lot (hard pass) or buy 7 of these. (*quietly loads her cart while no one is looking*) I love love love this bra for strength training. I can wear it as a top with my high waisted leggings and it holds everything in place and the fit is just *chef's kiss* I wear the large, my typical size for sports bras. I find it runs TTS for Nike. (I'm typically a large in Nike bras with a 36D bust.)

This jacket is an add-on, let's be honest. It would be hard to use the word 'essential' correctly here but I love it as a nice treat to wear this winter. I like to layer it just like how I have it worn here. If I want it to be cropped, then I zipped it and tuck it under my crop top and it'll stay for a bit as well. I am in the medium and it runs loosely! It is so so soft and feels like a nice warm hug.

Now if you read this post right here, you'd know that these are my street sneaks AKA I don't wear them to the gym because I'll get them dirty. I am nothing if not complicated, ok? But I love these sneakers and you can absolutely wear them to the gym. They are a great shoe, comfortable, easy to walk in. I just…I like them clean, ok? (My actual training sneaker is here!)
Fit is TTS.

Now I don't change clothes at the gym, so this is my go to bag for my daily essentials I carry around. Laptop, water bottle, etc. I love a tote bag, you know that, and this one is a new favorite of mine from AllSaints.
____________
You can find all the best active wear for the new year at Nordstrom! Special thanks to Nordstrom for the collaboration on this post.
*Just as a note: I wash all of my workout gear together in a cold, delicate wash with regular detergent and hang to dry. If I'm going to invest in nice workout clothes I want them to last, so I am high maintenance when it comes to laundering them. Just FYI as to how I've kept them in such good condition over constant use for 2 years!