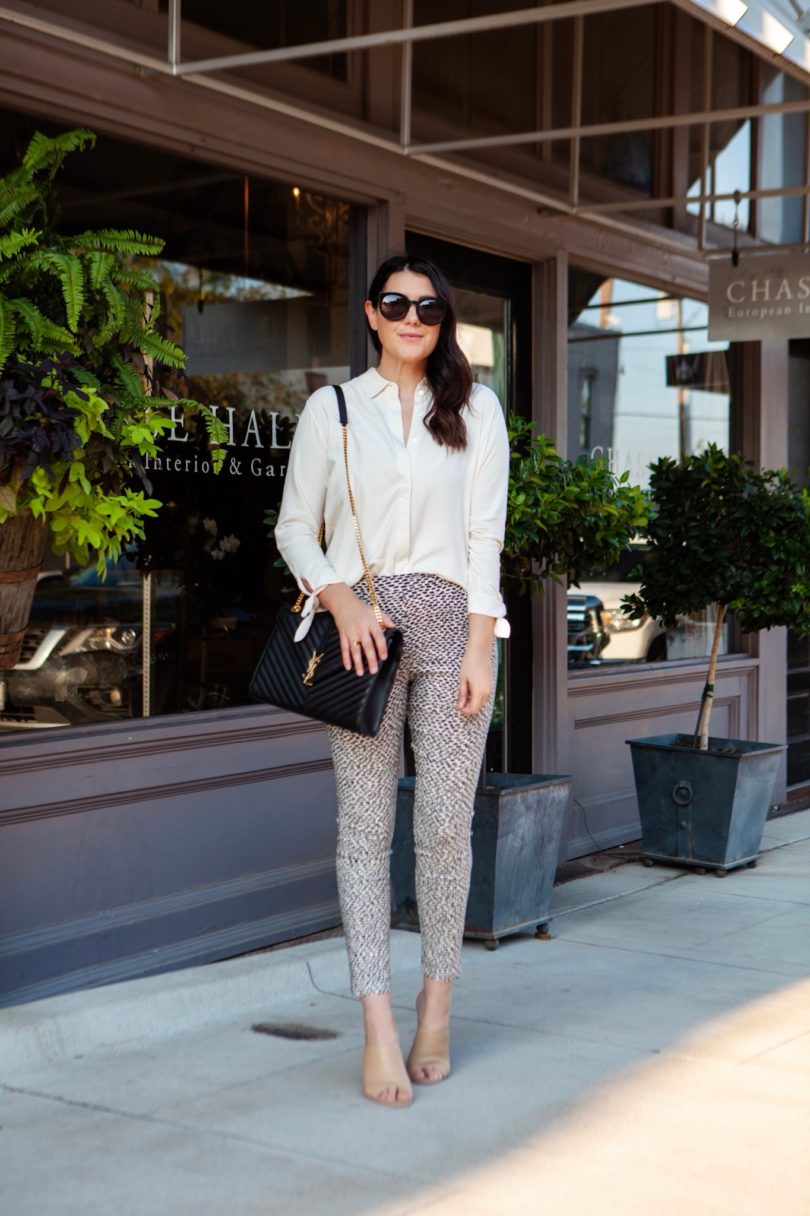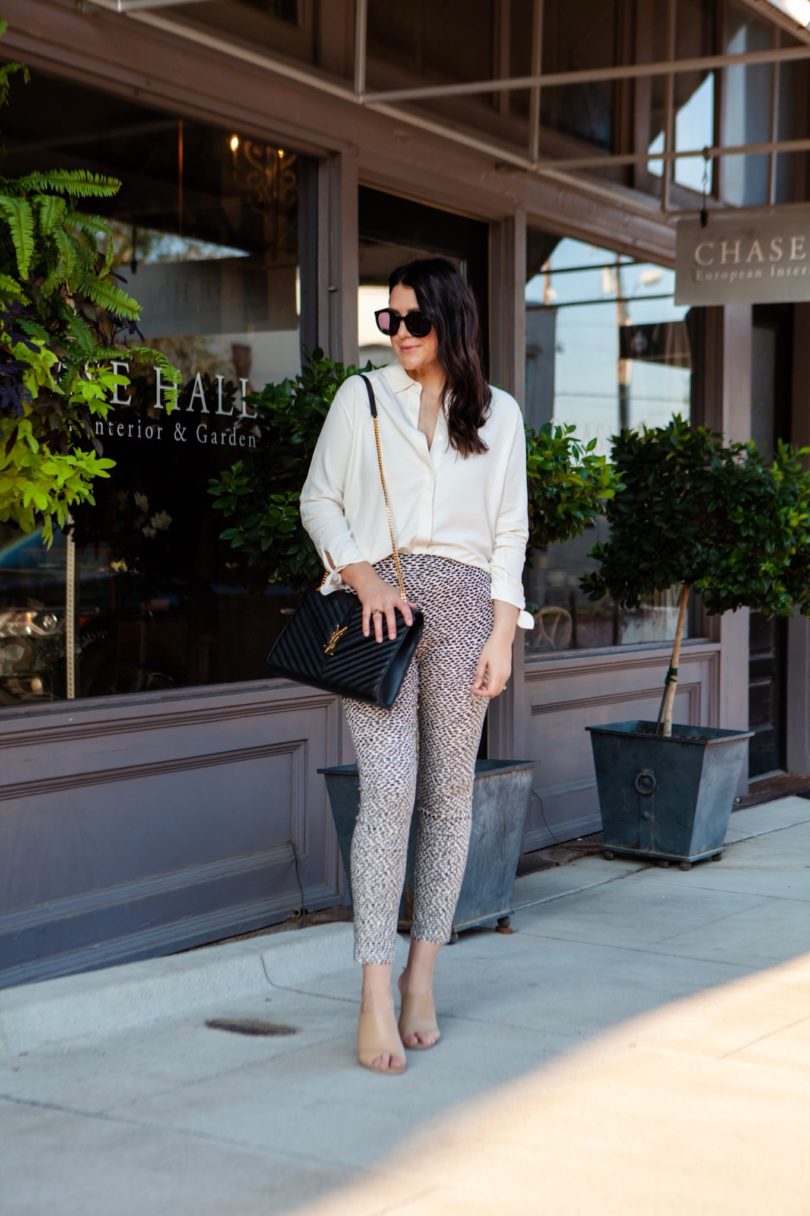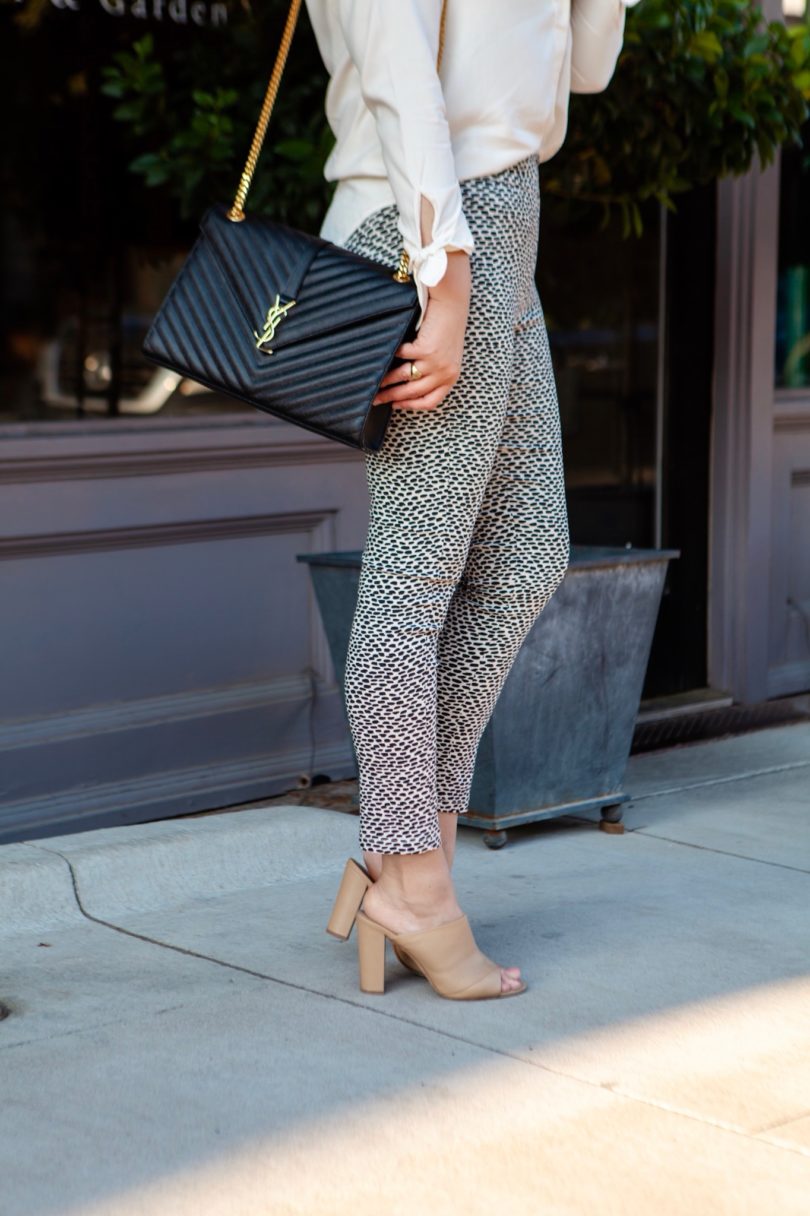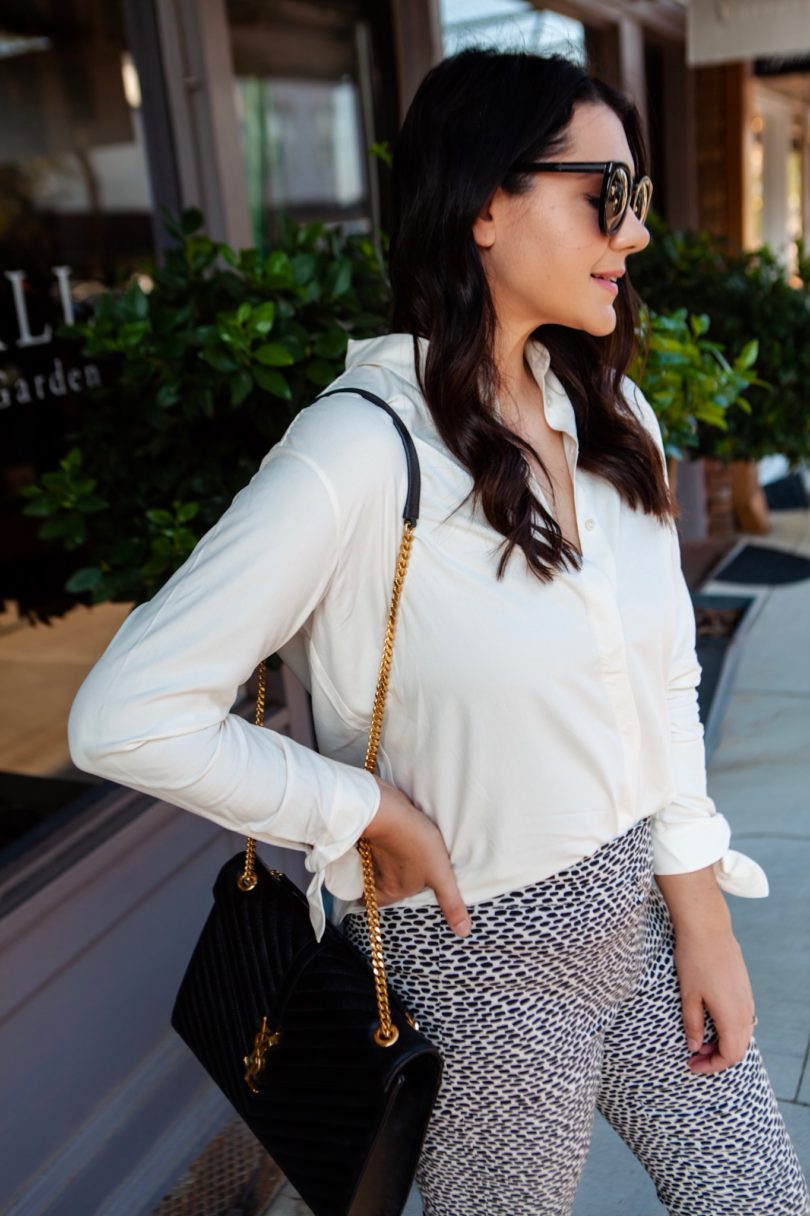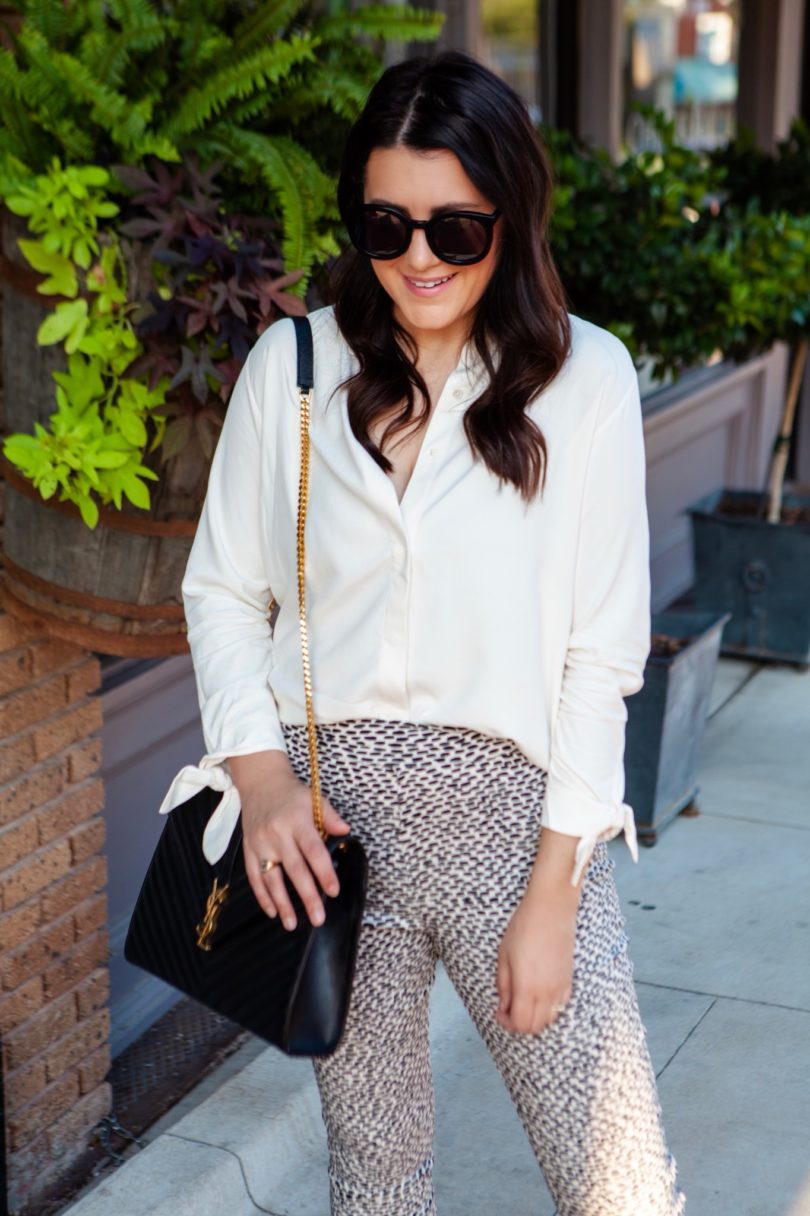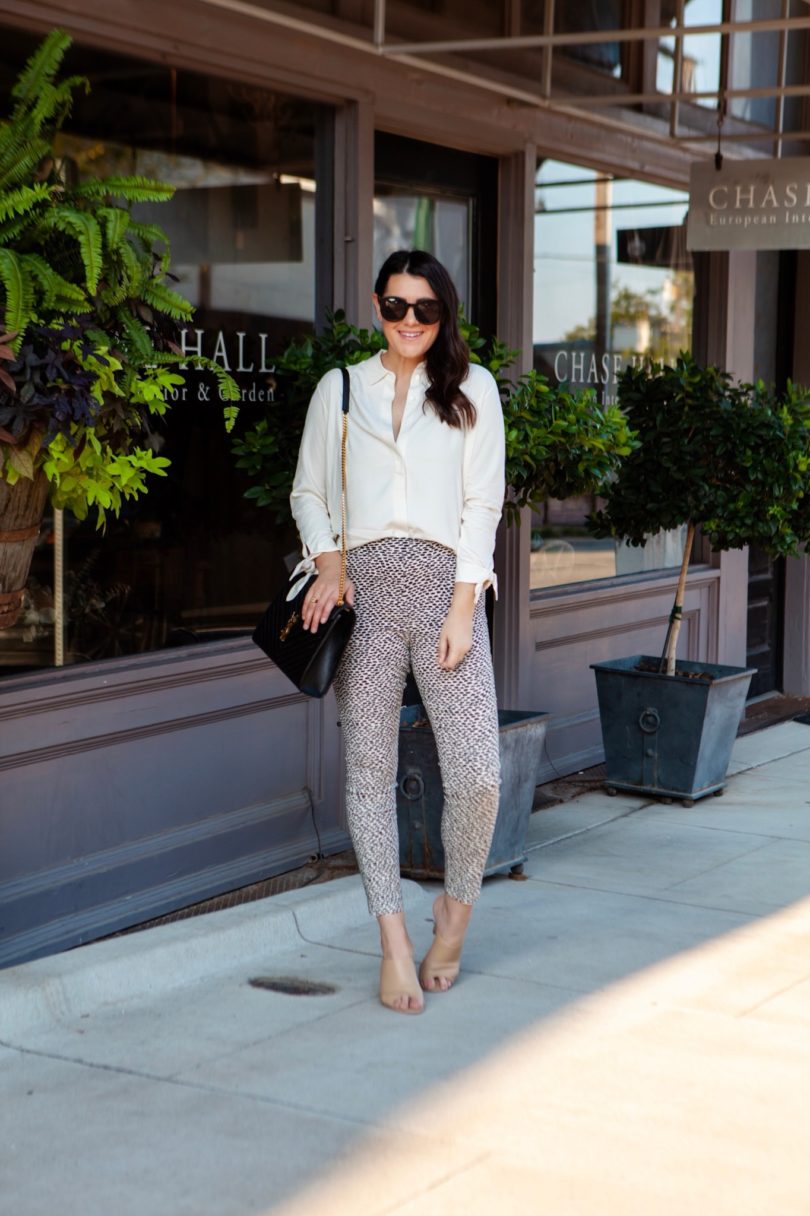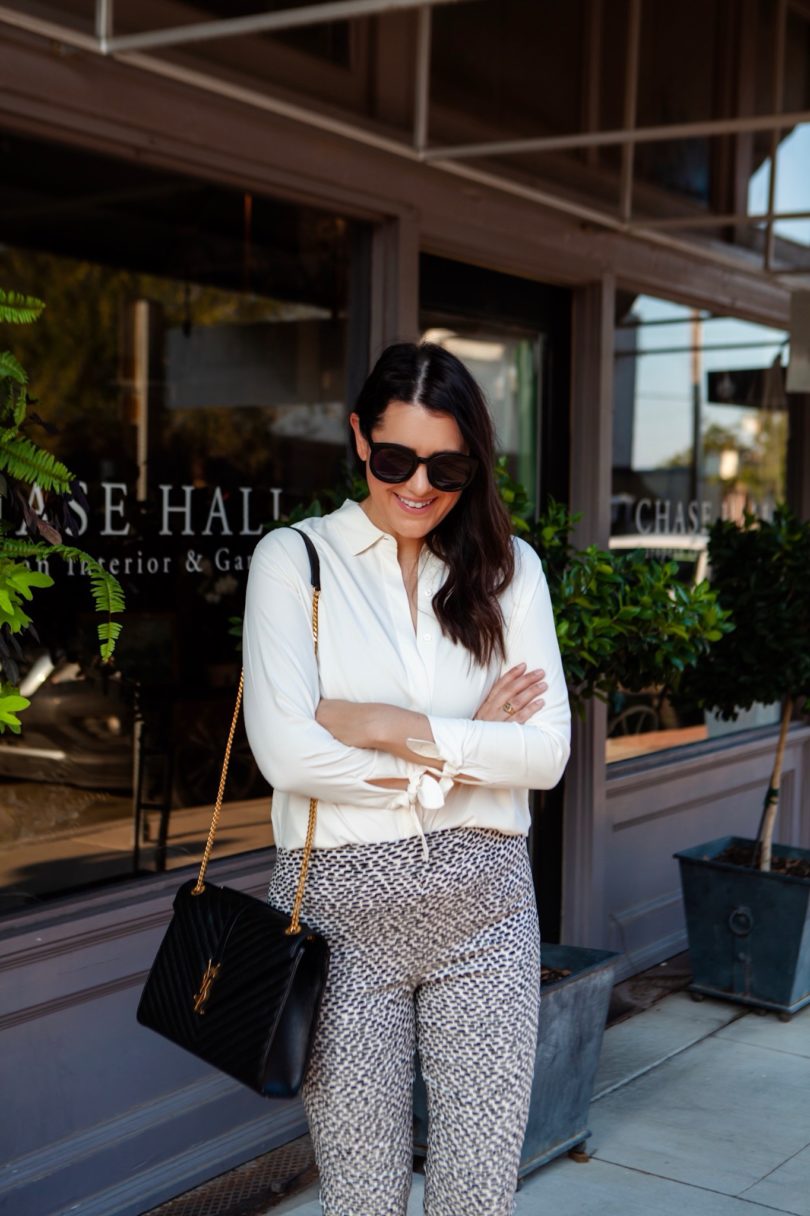 I need to stop buying printing pants because I'm running out of clever blog post titles. I wouldn't even call this title clever. Let's call it what it is:
I'm running out of blog post titles.
I'm just going to jump right in here: these are the weirdest pants I've ever put on my body. In a good way, in a very good way. The fabric is part ponte pant with stretch and half trouser pant and then like let's throw some yoga pant in there too. It's thin fabric but not in a you see everything way, just in a lightweight way but they are structured enough that everything is held in. (Don't make me elaborate on what I mean by 'everything' you know you know.) I usually don't go on and on about fabric but these are fabulously weird and I never want to take them off. These pants can be worn in a dressed up day or office way (as seen here) or you could pair with a basic tee and sneakers or flats and they would be just as bad ass. This kind of style really can have quite the range and I love that about pants like this — everyone is going to see them differently and style them different. It's a pant we can all agree on. They are weird, fabulous and they just work.
Fun story about this shirt: Everlane asked if I wanted to try it out and I was like YEAH DUH but in a nice way. It's their new washable silk line and I don't know if you know this about me but I try not to launder my clothes too often just because washing over and over is very hard on fabrics, especially silk like this top. So I 100% didn't plan on ever washing this shirt (judgement is welcome) but the fact that it IS washable was nice. Just in case you know?
Guess what ya'll? Before it was even out of the box I got chocolate all over it. The front too, not like on a sleeve but the freaking front of it. I don't think I could tell you step by step how it happened and I'd love to blame the two year old in our house, but she is surpassingly not messy. I GOT CHOCOLATE ON MY BRAND NEW UNWORN IVORY SILK SHIRT. I don't lose my shit often but you better believe I did. I was freaking out because yeah I can wash it but this is a STAIN to be reckoned with. So I put some stain treatment on it and washed it quickly on delicate and guess what — it washed out perfectly. Stain gone. I simple hung it up to dry then steamed it quickly and voila! It's in the perfect condition you see here. So I can actually vouch for this shirt being washable. 🙂
I am in the 8, I would say it runs true to size but if you want it a bit more tailored, size down one. I like this size but it's loose for an 8. You can find this top here!
Oh! And I'm in the 8's of the pants. I would say they run a bit generous. I don't think I would prefer to size down to a 6 because I like to leave a little to the imagination but if you are in between sizes, try the size down! Find the pants here.
PS: I can promise with 100% certainty that tomorrow's outfit is not leopard pants.;)