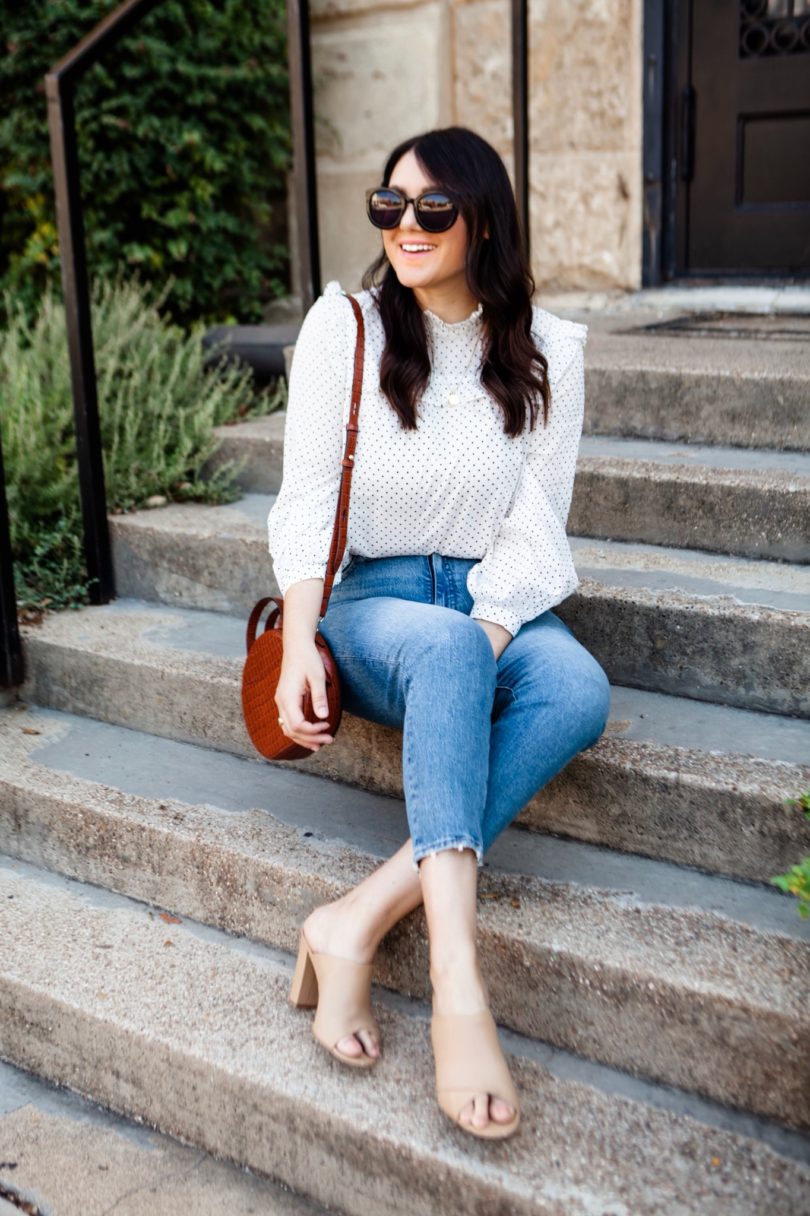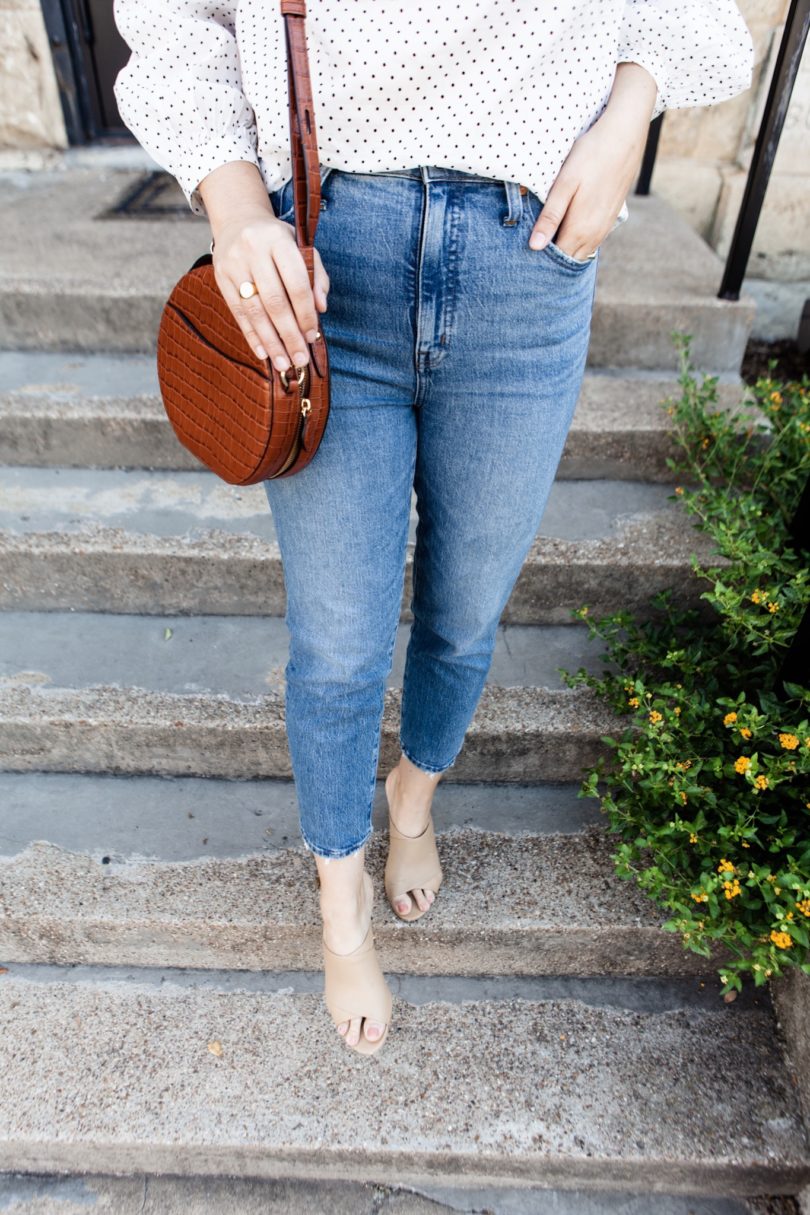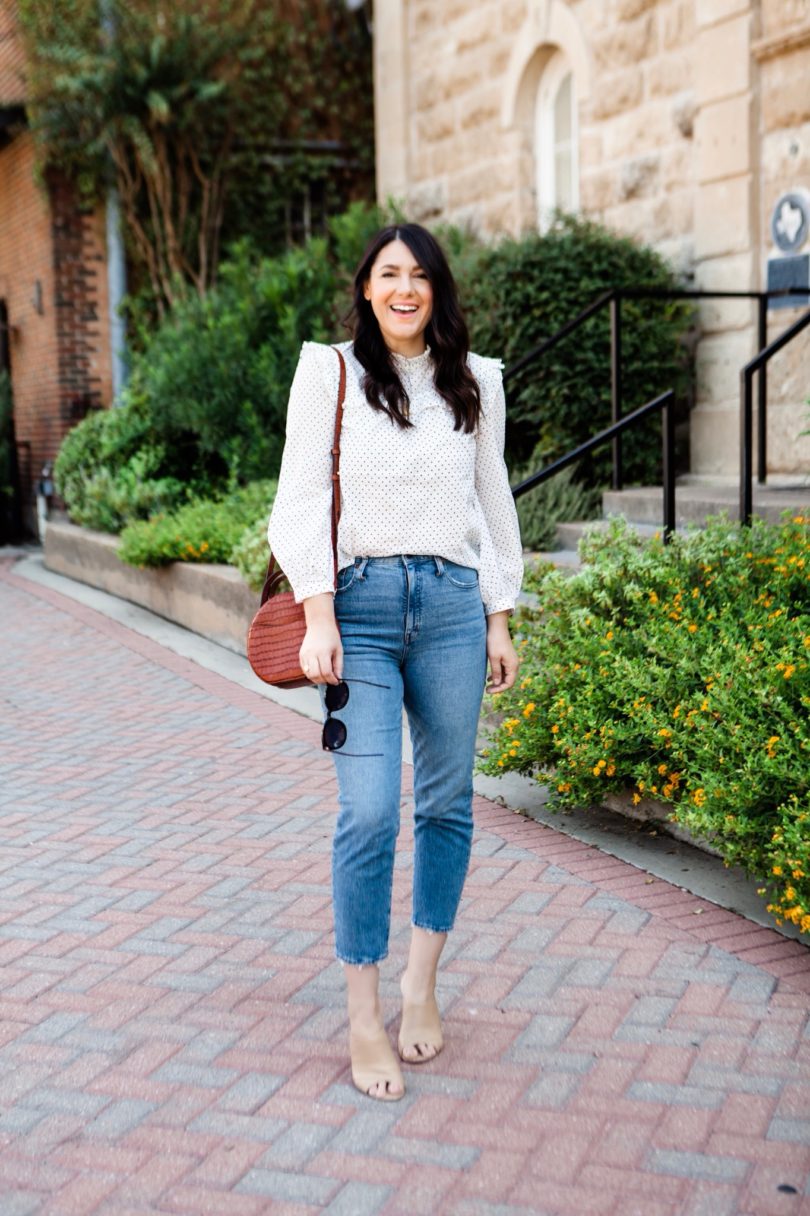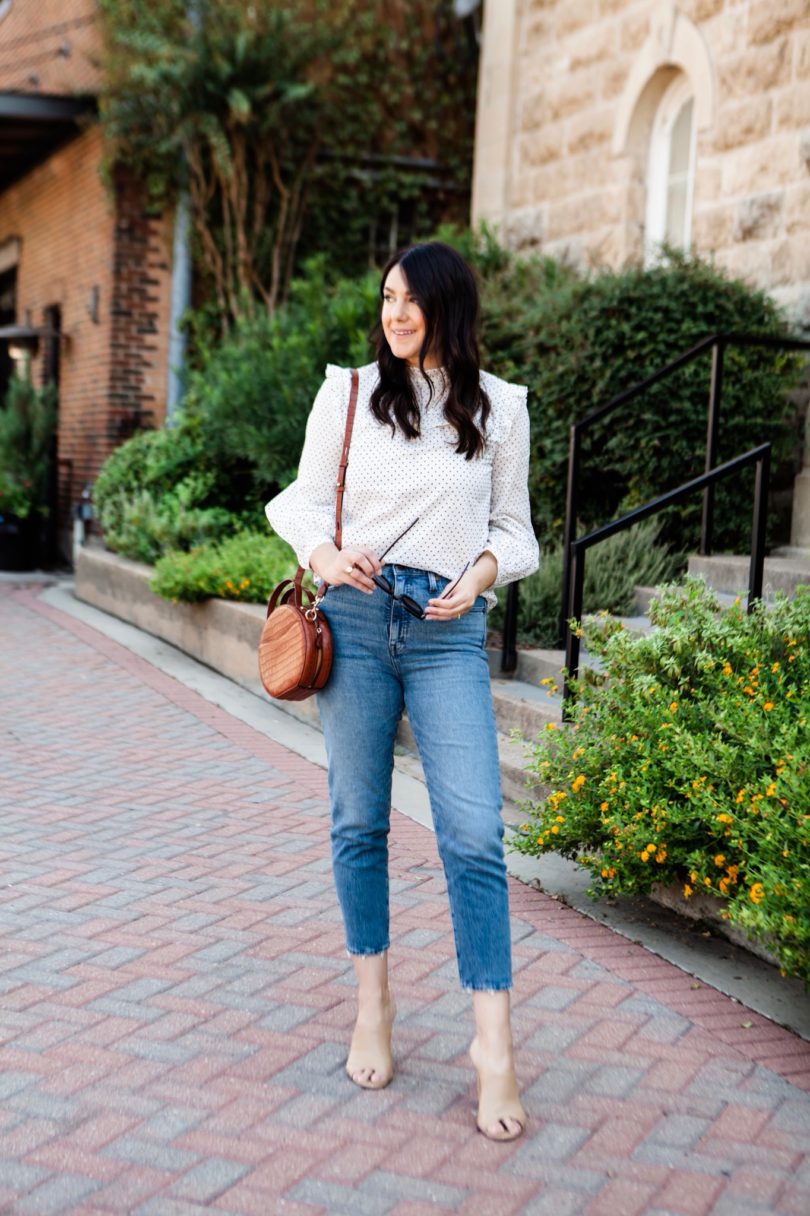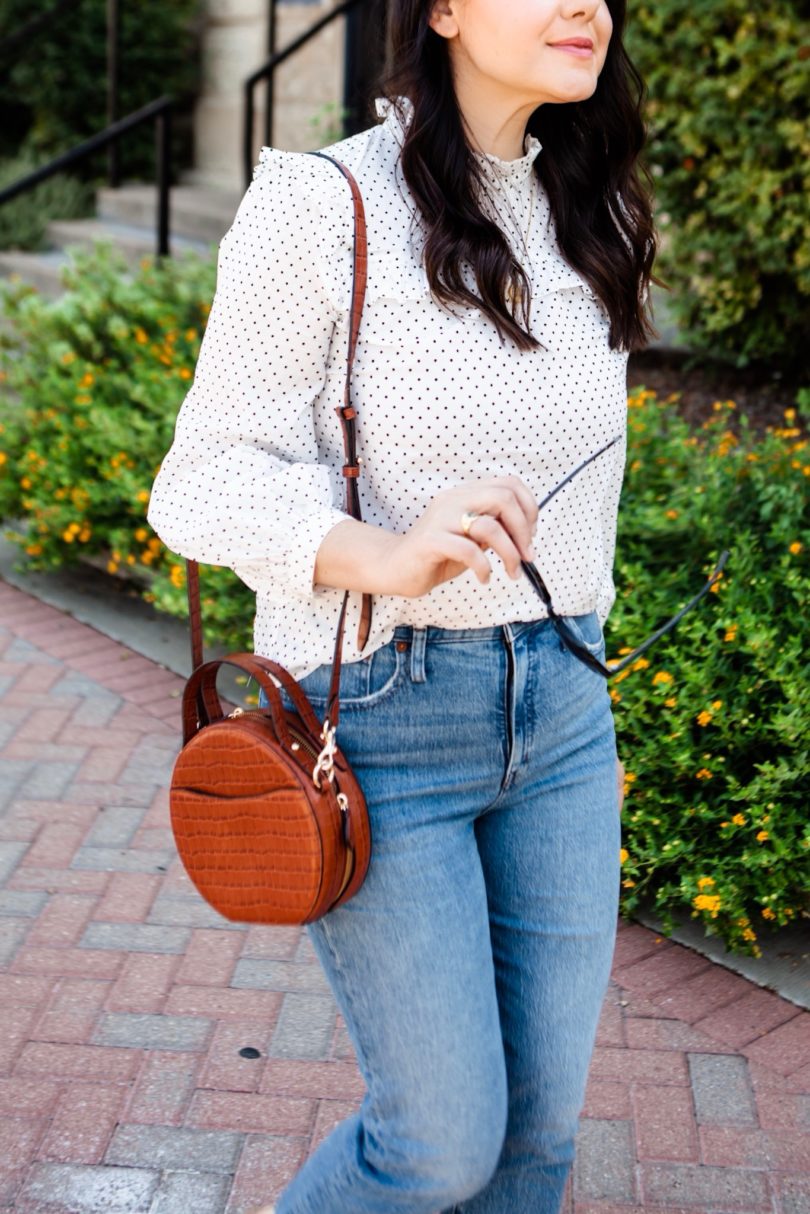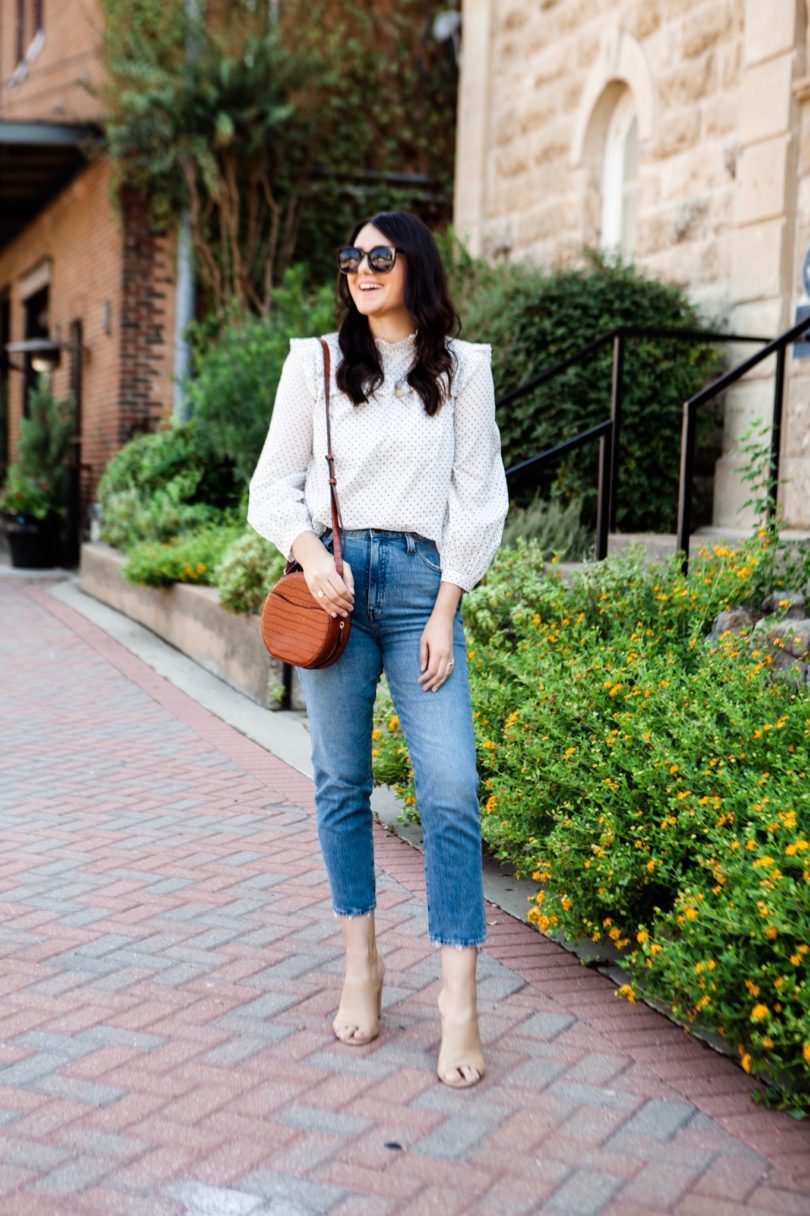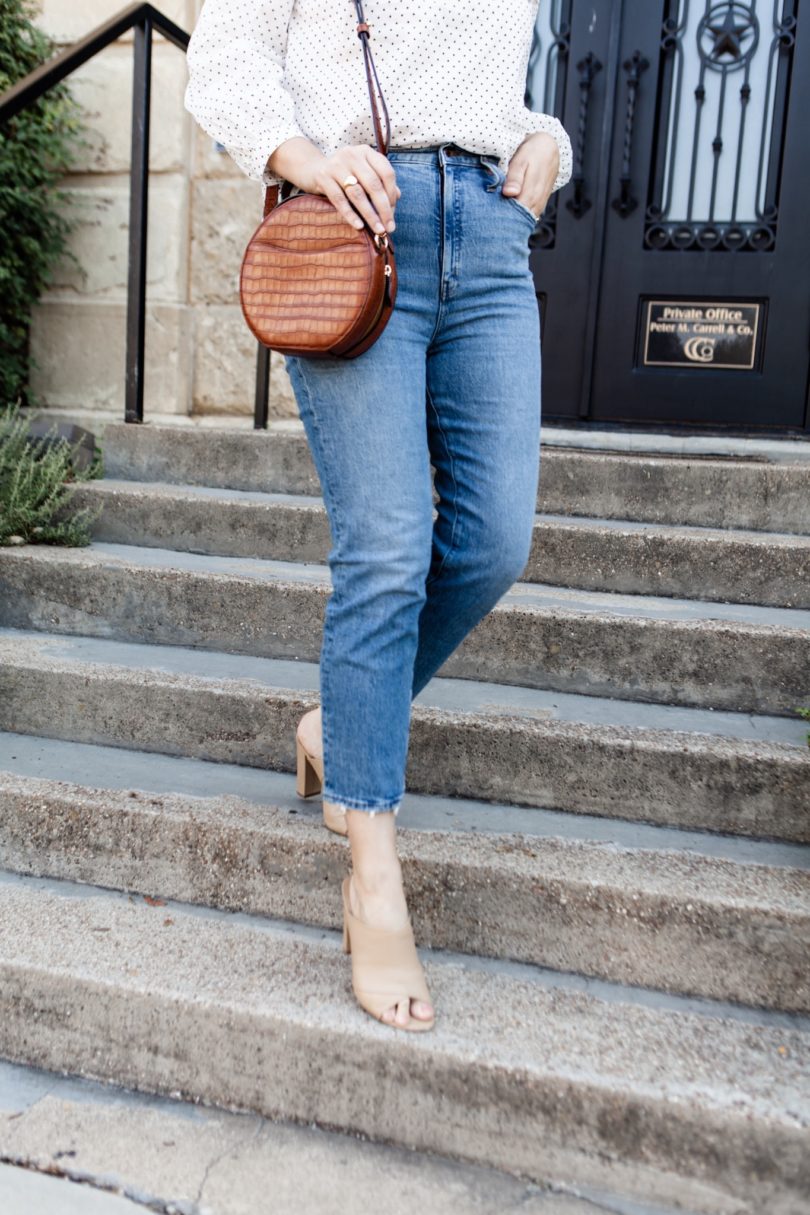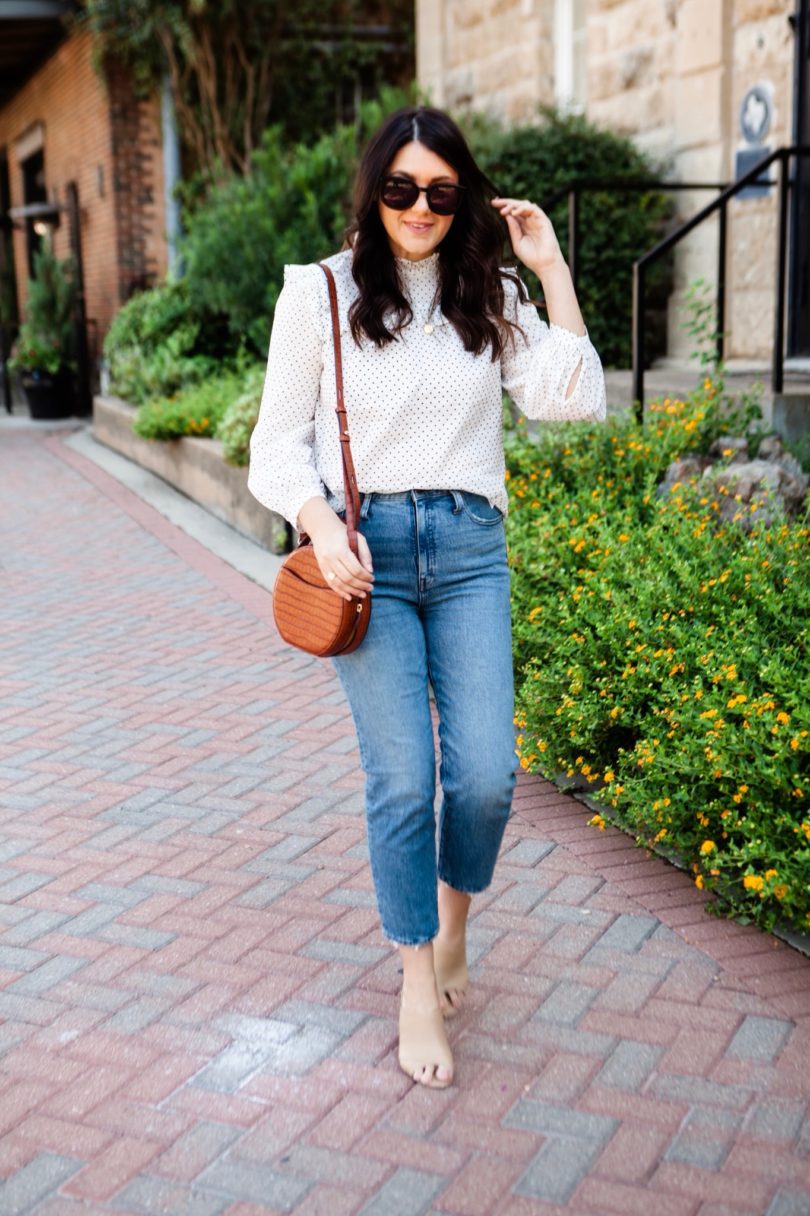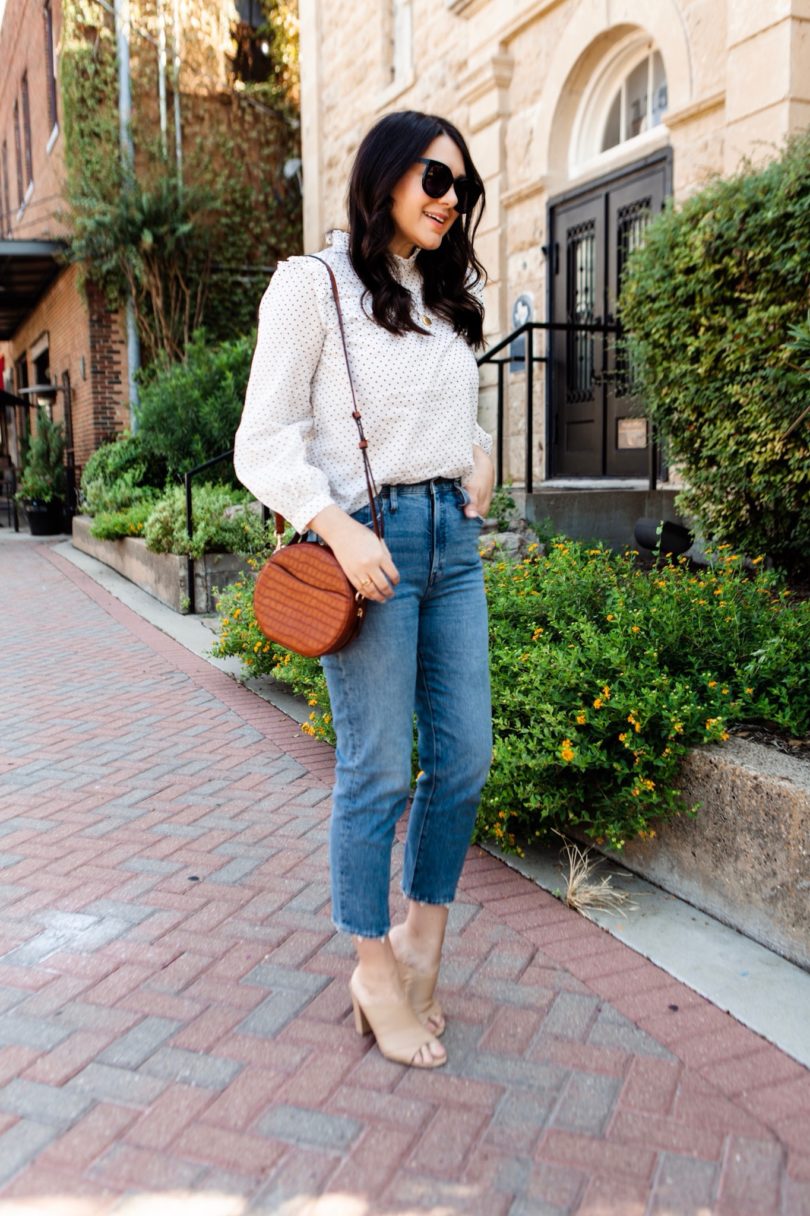 Happy Friday! Okay let's get to the heart of this post because Madewell is having a sale on full-price items if you are an email subscriber so why waste time with small talk, amiright? You can save 15% if you are an insider (AKA an email subscriber) or 20% if you are an Icon (an email subscriber + someone who shops there a lot *raises hand*) I went in the store yesterday so YOU DON'T HAVE TO LEAVE YOUR HOUSE! I'll post my try on to IG stories this weekend. I went crazy on denim but I came out with two favorites. Let's get to it!
I love these jeans — this are the Classic Straight Denim. I sized DOWN to a 28 (I'm a solid 29, promise). But I knew once I put on the 29, that I would need to size down because they would stretch with wear. With a breath and a prayer, I got the size 28s to button but I was right because they instantly stretch out to the exact right size. So in my humble opinion, size down one with these. This pair fits like Levi's 501s, or kind of that 'vintage' mom-jeans vibe without feeling too throwback. I feel like this is the right way to try this trend, if you've been loving the look but haven't dipper your toe in the mom-jean pool yet. (AKA they don't over emphasize your middle area like hips and lower abdomen like some mom jeans do. They are a flattering pair of straight denim, if you've had trouble with this look before. This is a Straight Leg 101 denim. No advance classes needed.) You can find them here!
(Necessary side note: These ARE the same jeans as on the model at Madewell. I know they look different on me. I have more curve / hips than her, so they fit a bit differently obviously. Which I just want to point out, this style can work for ALL body types! Don't be intimidated, they are easier to wear than you think!)
I also loved this pair of Mid-Rise skinny jeans! I stayed TTS in a 29 and love them. They fit a bit snug at first but they stretch out perfectly with wear. It's a super weird material too, it's cotton but oddly stretch but also oddly rough like normal denim. It's not that jegging stretch that I feel like we've all become accustomed to with denim over the years. It's a weird fabric, but I loved them. They hold everything in and I liked this lighter, kind of mid-range hue of denim for fall. It gives outfits a nice casual feel, as opposed to a  darker denim. These are a different look than the classic straight, this is a more typical skinny jean if you are in the market for a pair! Find them here.
I also loved this polka dot top — and I obviously bought it. 🙂 I am in the medium — true to size! I'll share everything I tried on in my IG stories tomorrow or Sunday — which day do you guys prefer? Let me know!

Above is everything I picked up for 20% off! If you haven't, sign up for their email and save 15%. It's worth a sign up although they do send A LOT Of emails. Just be aware of that. :/ Side note: this is a great sale for good denim — which rarely goes on sale while in-season. You can find the full site here!