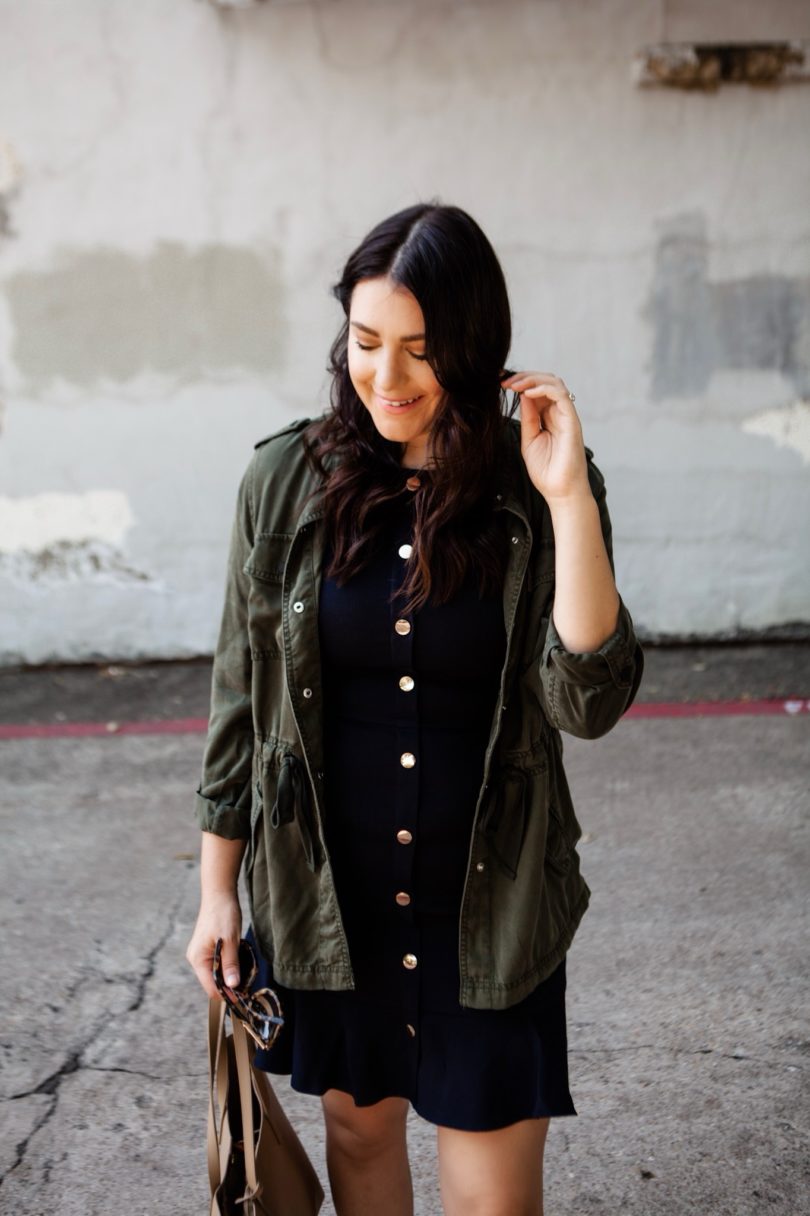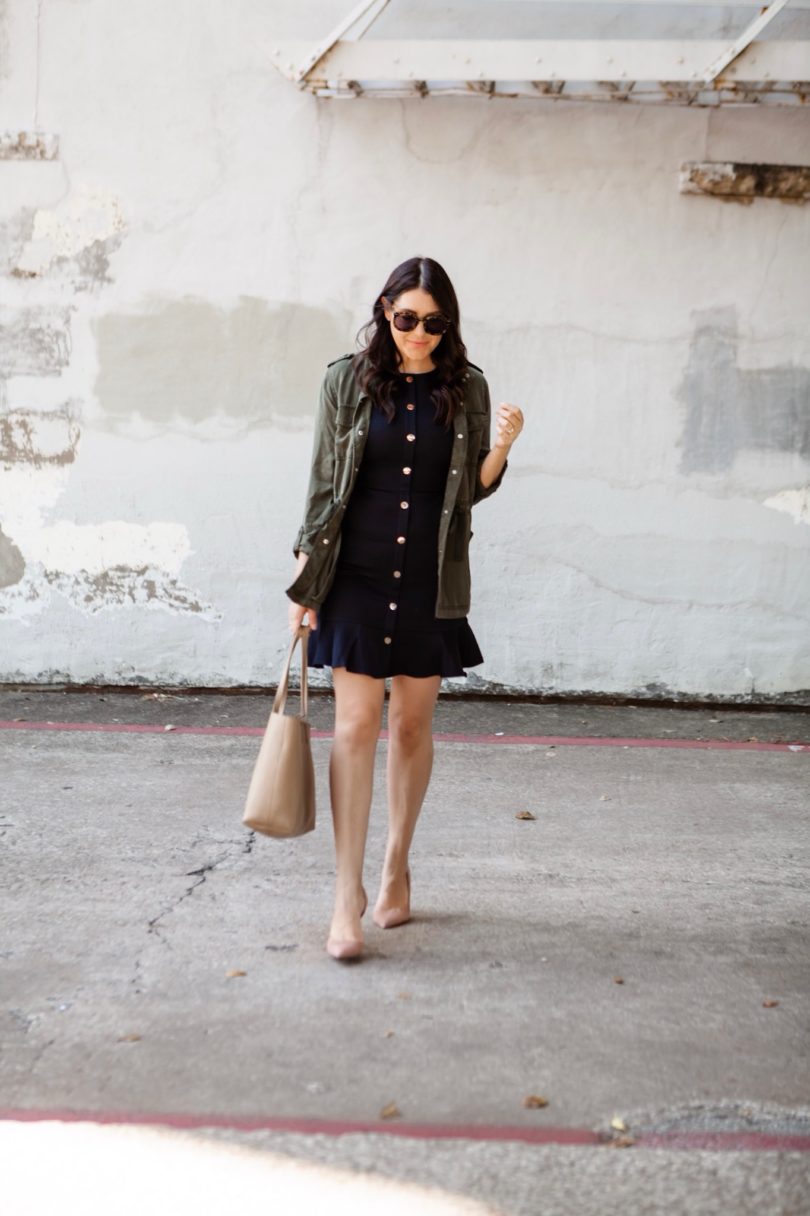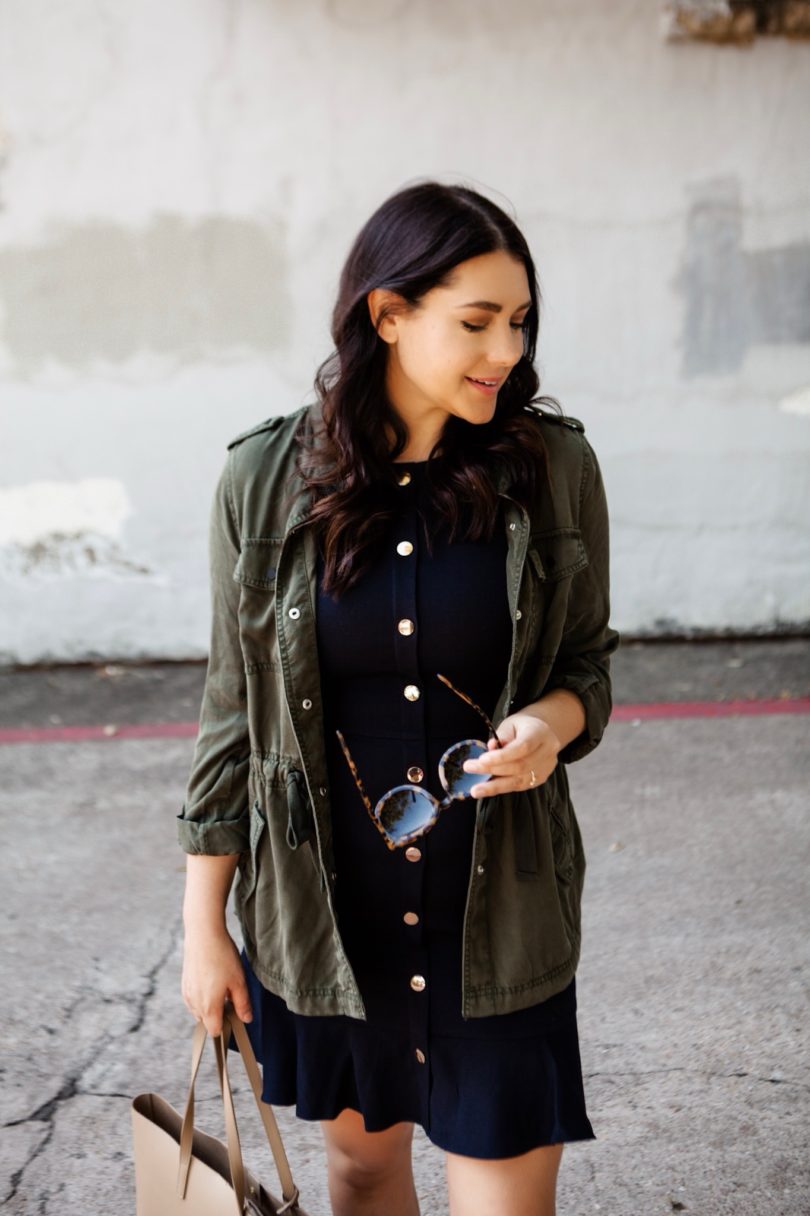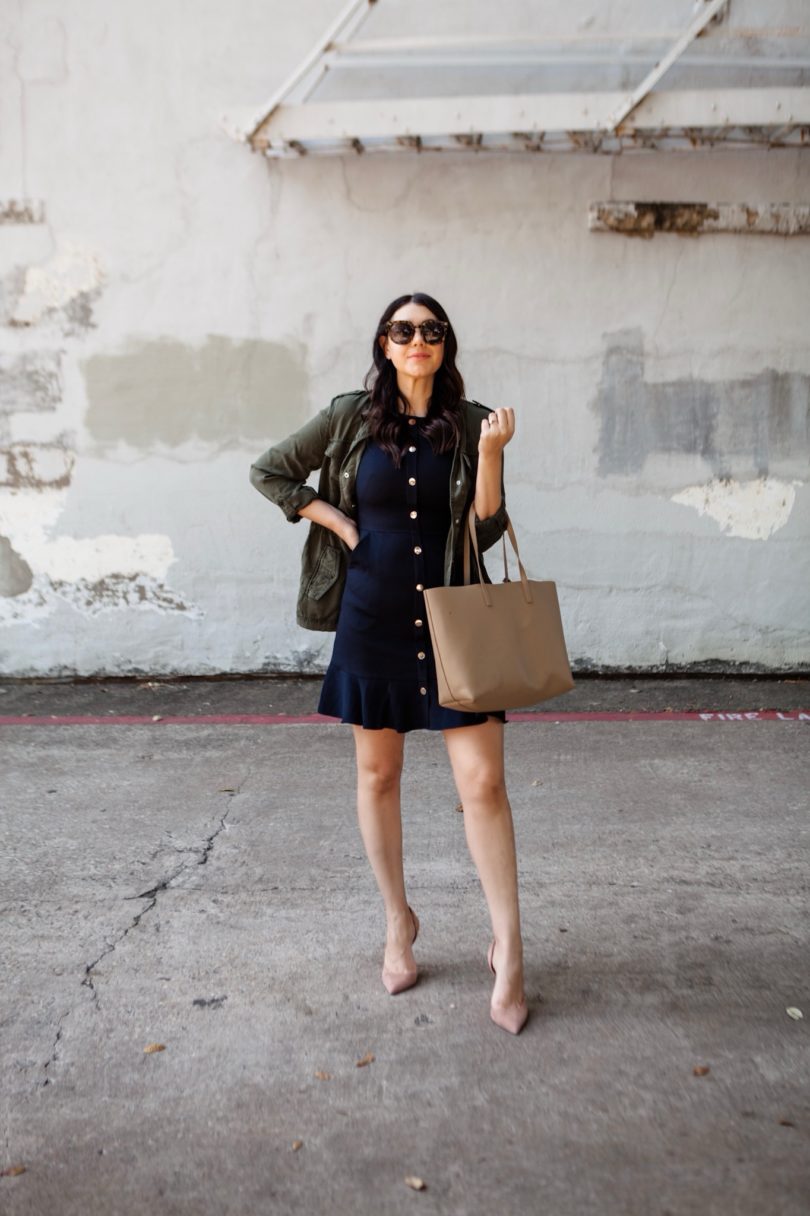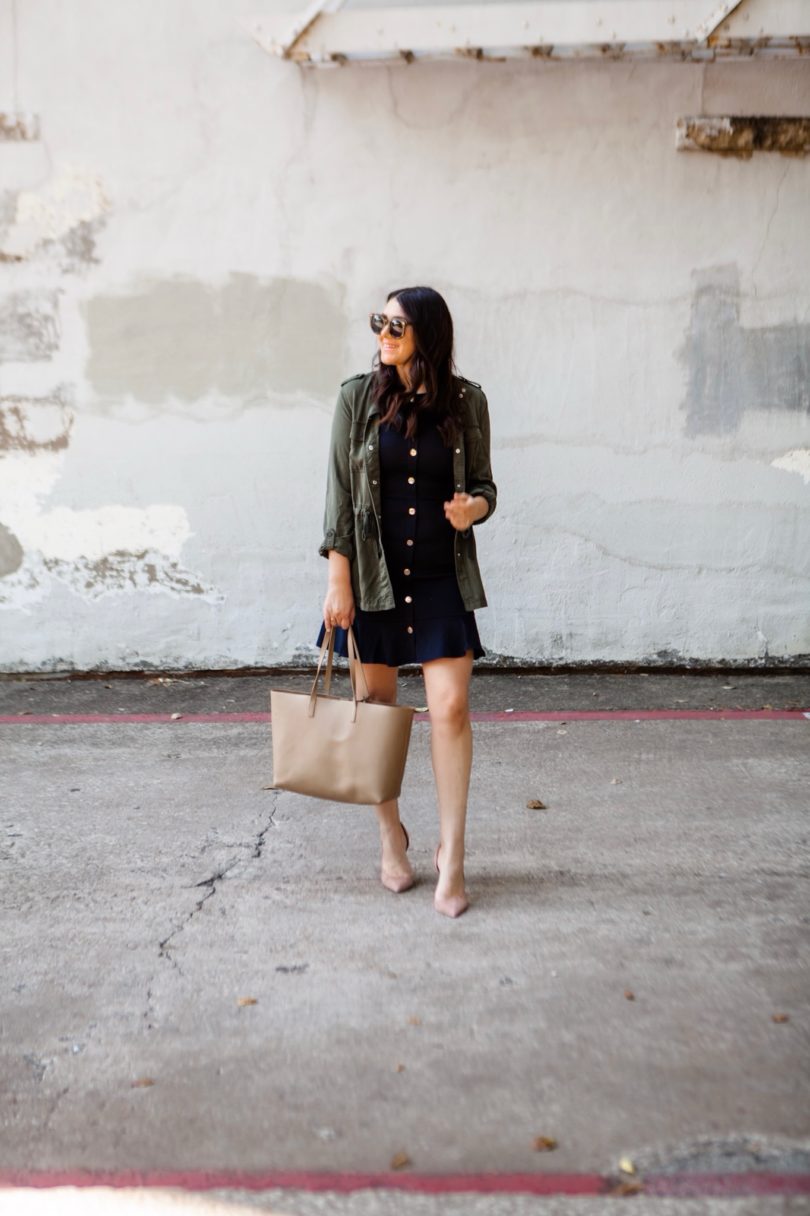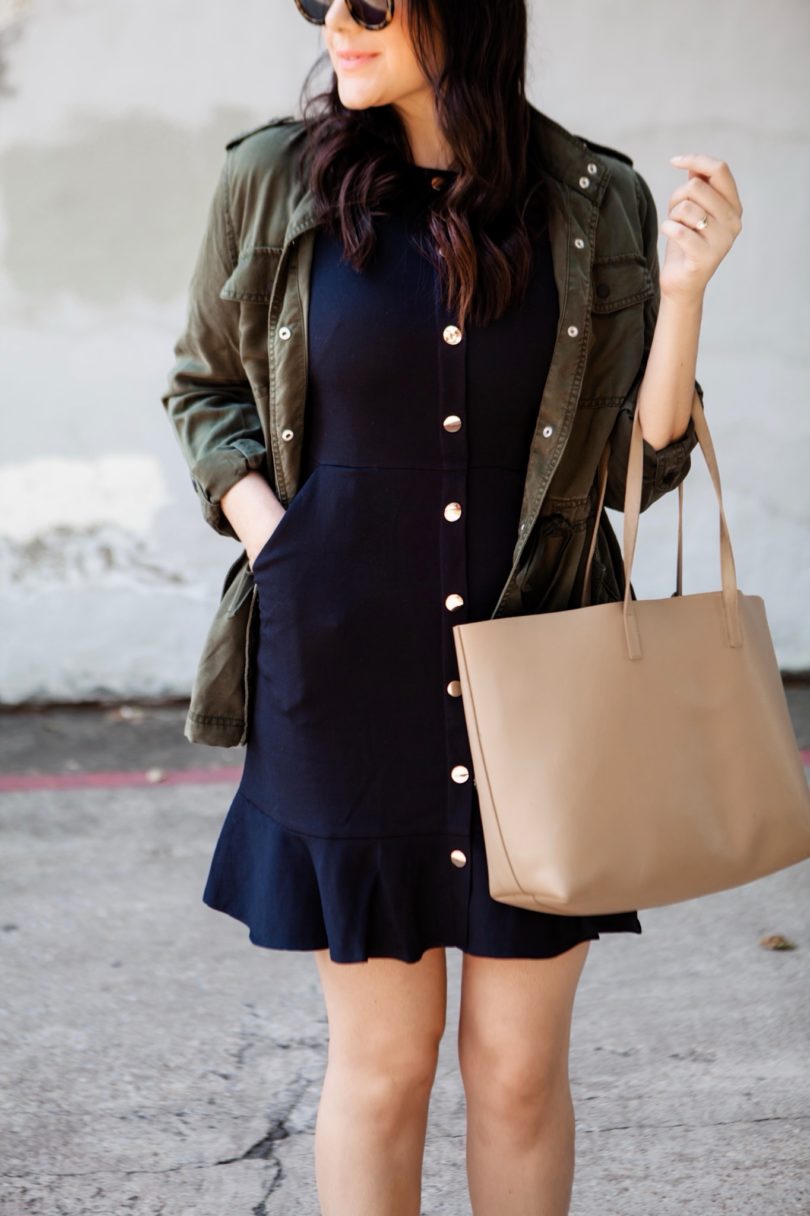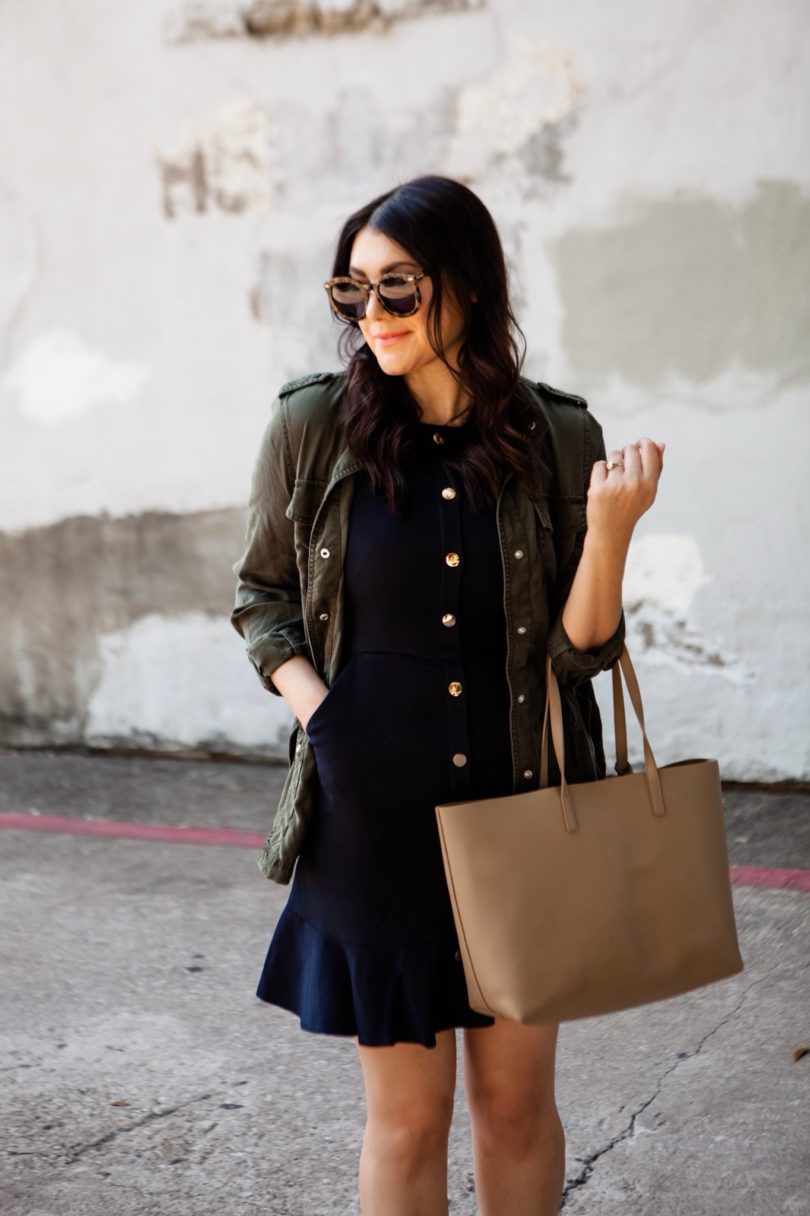 I know that I don't show a lot of workwear or office friendly outfits anymore, but I put this dress on and I was instantly like 'get me to an office, ASAP'. I love everyday styles and I love how casual things can be nowadays. But sometimes I miss dressing up for an office, so you know what I do? I dress up for our office. Yes, technically our office is in a warehouse so it's a bit lax and casual but when you feel inspired, it's nice to be able to put an outfit on that is the exact outfit you want to wear. This is what I would call an easy dress.
(PS: Before I break down the style of this dress — it's 40% off today! Just through I'd tell you up front! Find it here.)
Let's break it down.
It's easy for a few reasons: a) it's season-less b) it's timeless and c) it can fit a lot of body types. Therefore — it's an Easy Dress! I like dresses like this that are simple in a classic way meaning that they can work with anything. I can make this dress feel more classic and pulled together with a blazer — an ivory blazer, a plaid blazer , a navy blazer for a full suiting effect. I could toss a denim jacket over it with wedges, and its' more casual. I can even pair it with this kind of casual cargo jacket look with some pumps and you get this casual cool vibe but it's still very office appropriate. Oh and you can wear it without anything over it at all, of course. But I kind of feel like that's a given. 😉
The neck is high but you could also pair a long sleeve top underneath it and pair it with tights later on in the season or tall boots. You can take it into any season. Dresses like this I feel like go unseen sometimes when you're shopping because you know — it's just a navy dress. But it can truly make a lot of office appropriate outfits if you are looking for a dress that works for you. You can find this dress here!
PS: I am in the size 6 here. I do think it runs a bit big because I'm typically an 8 in Loft dresses. I would say size down if you want it more tailored at the chest, hips area but if don't, stay true to size and it will fit more like the model.
I had a few questions on these heels — they are comfortable! Now I wouldn't say that I want to wear them forever, or that I want to walk miles and miles in them but they make for an easy heel that you can wear occasionally or if you aren't on your feet all day. You can find them here!