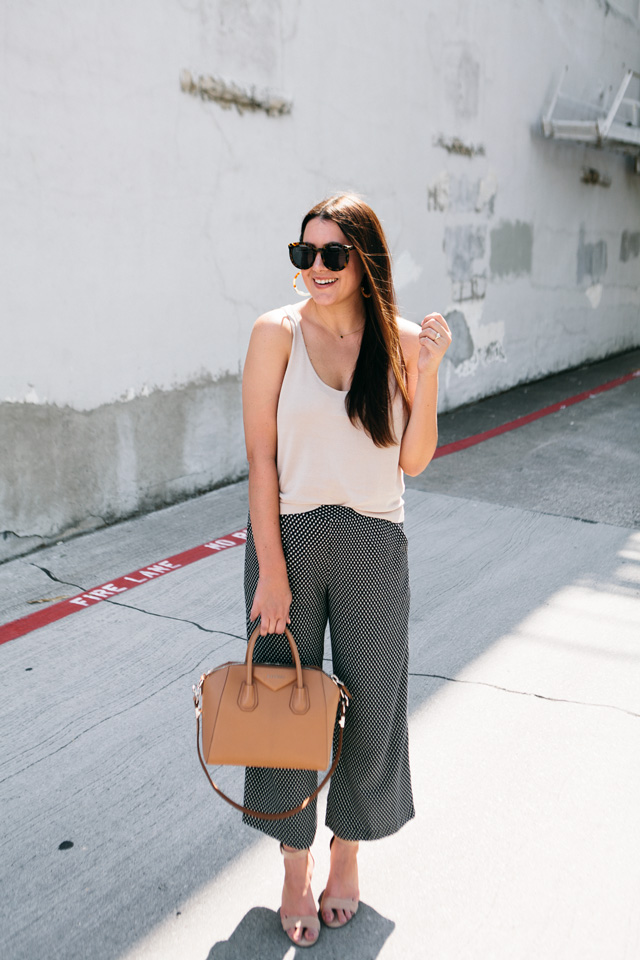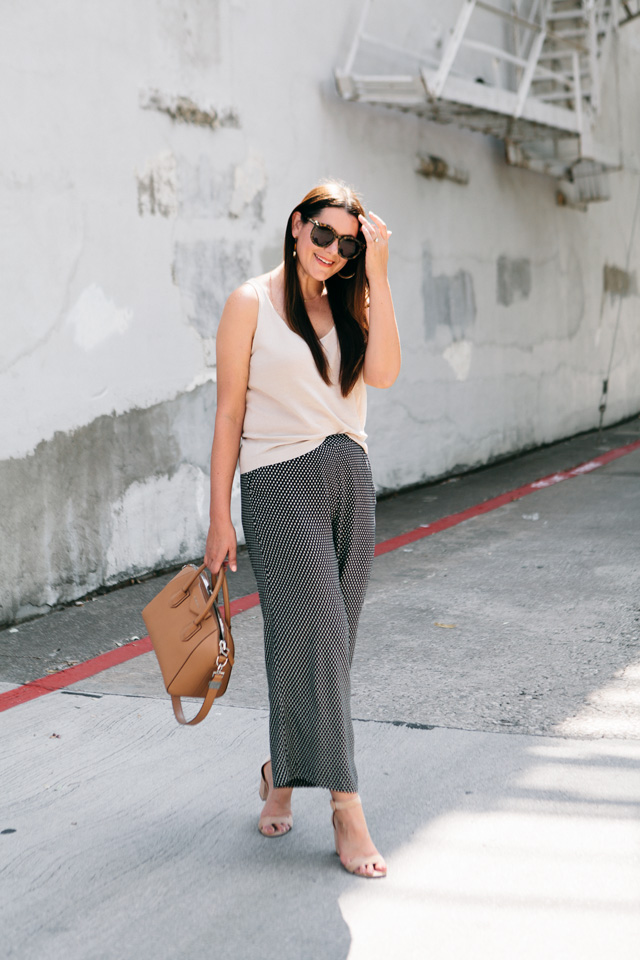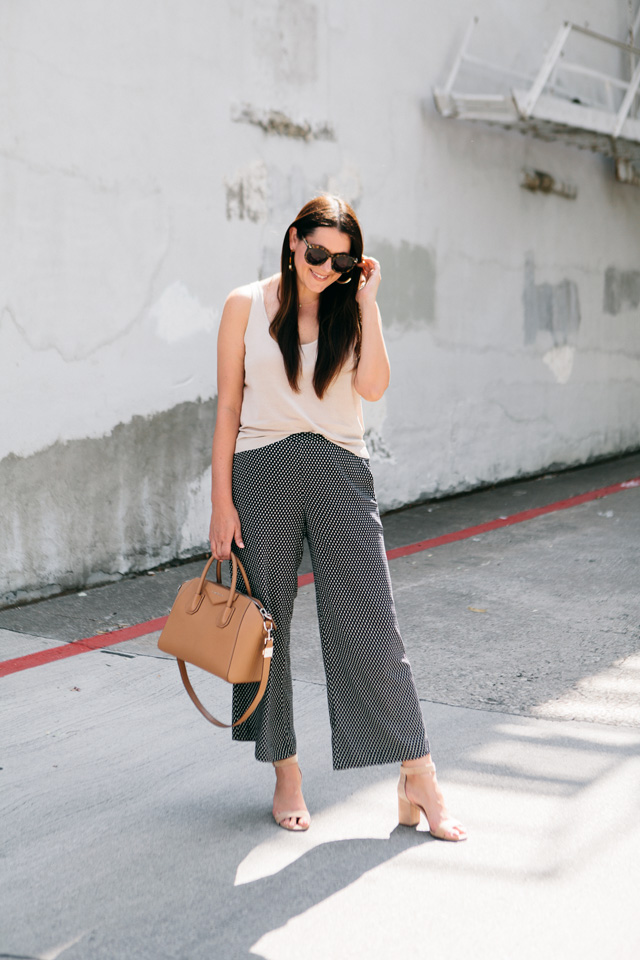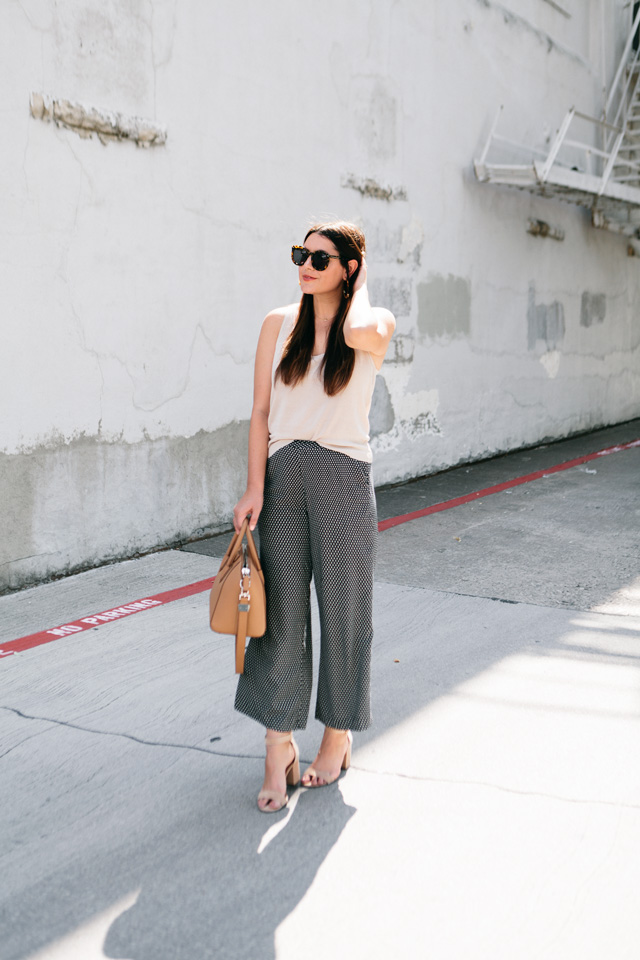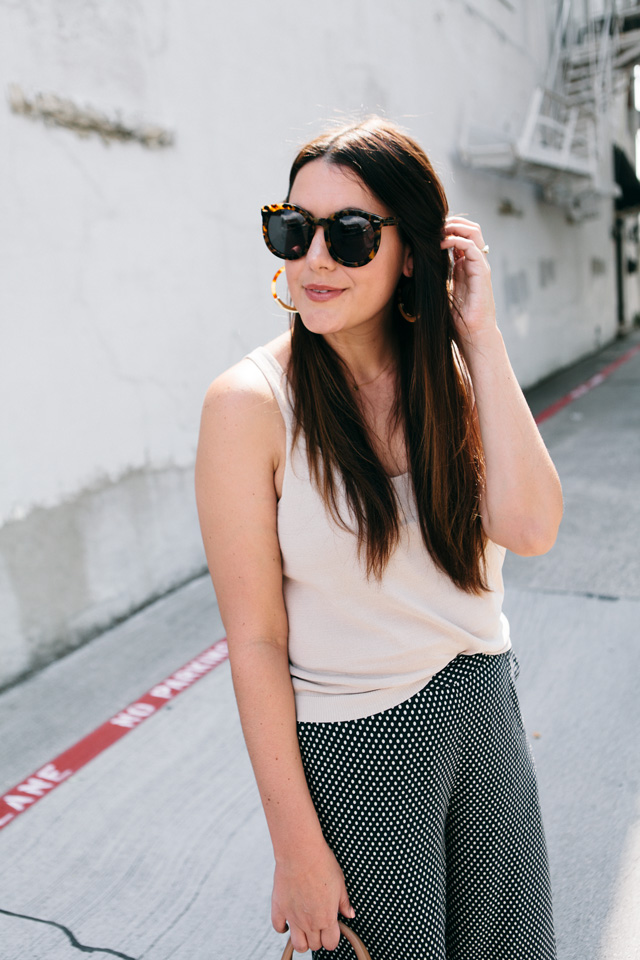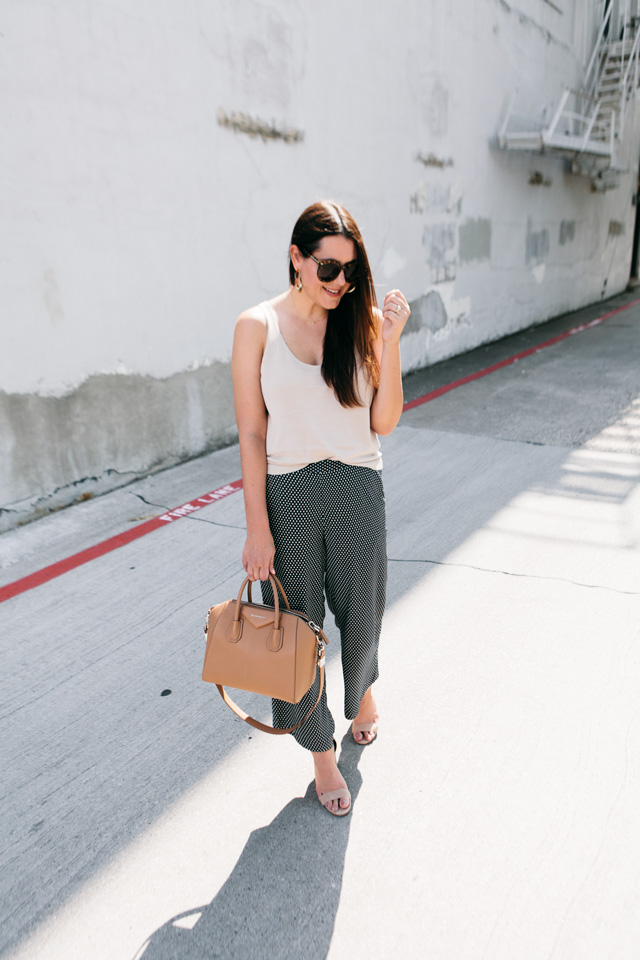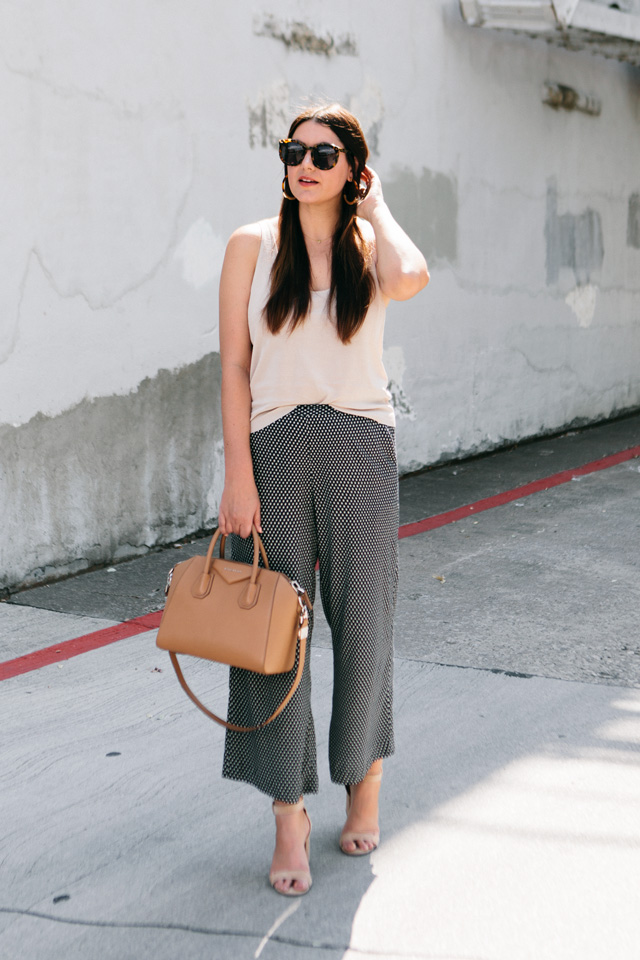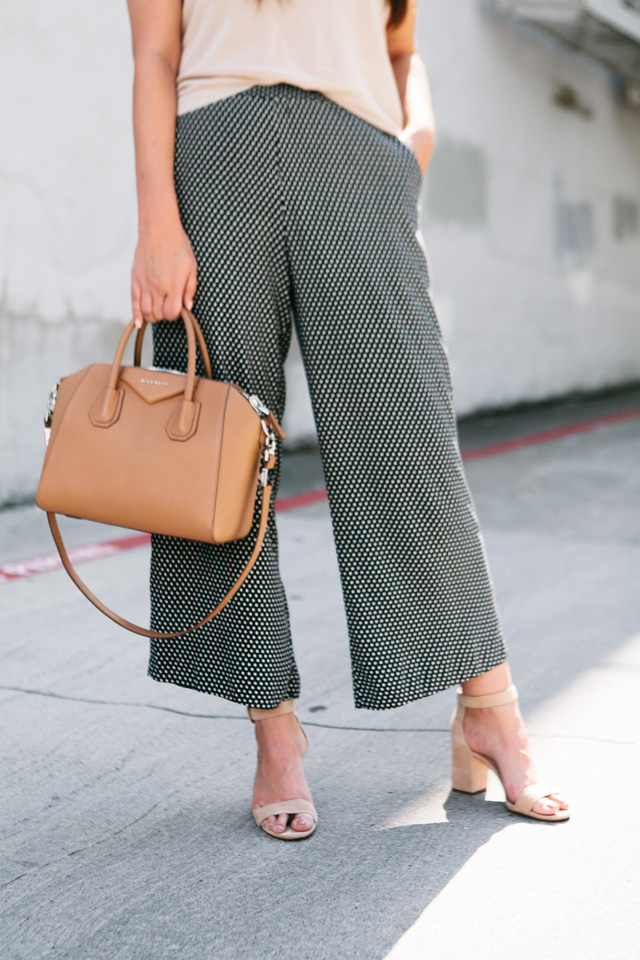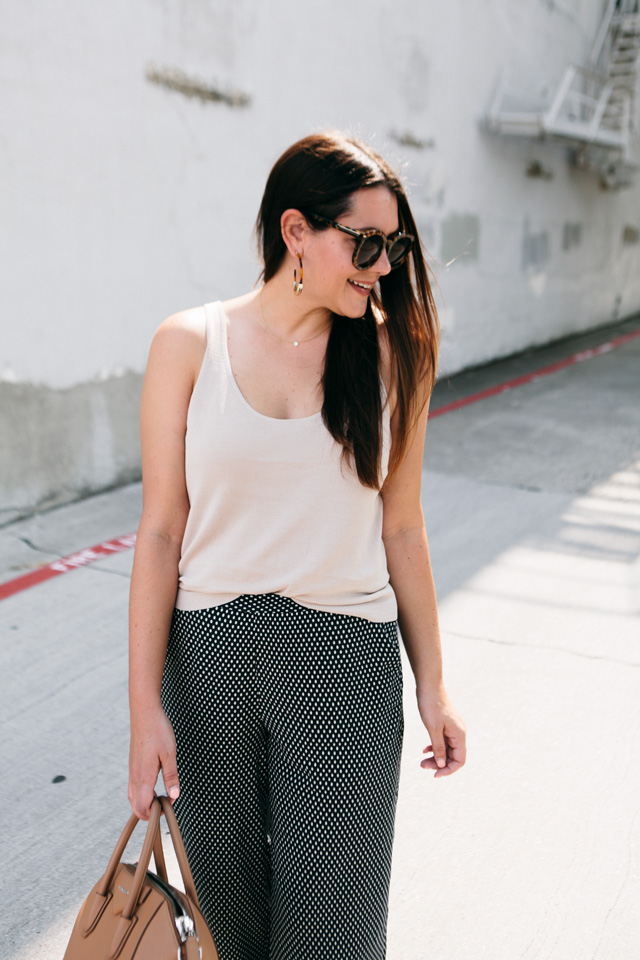 I do not know why but the minute August 1 hits, my brain turns on the 'Autumn' switch. This does not make any sense for any reason because a) it's still summer and b) it still FEELS like summer. In fact, we've got heat here until October, IF WE ARE LUCKY. As a native Texan, I shouldn't even have an Autumn switch, to be honest. There's no reason for me to even consider fall as a season. Maybe this is wishful thinking, kind of like you want what you can't have? For whatever the reason is, my brain flips to autumn in August and I want to start dressing like it.
Now I have to do this within reason of course, so I typically start with color. Summer is all about the brights and autumn starts toning the colors down just a little. I also think in terms of lightweight pieces that I can take with me into the fall but wear right now. Both of these pieces, this sweater tank I bought on Anniversary Sale and these polka dot pants, can be easily worn through fall and again next spring. And while not as magical as yesterday's reversible dress, these polka dot pants are still a very versatile piece to have in your closet.
Yes, I said polka dots are versatile. Or at least essential. Polka dots are just as essential as stripes in a women's wardrobe. Where stripes are classic, polka dots are fun. Stick to smaller printed polka dots and you look chic and classic but also really fun to party with. What a compliment, right?