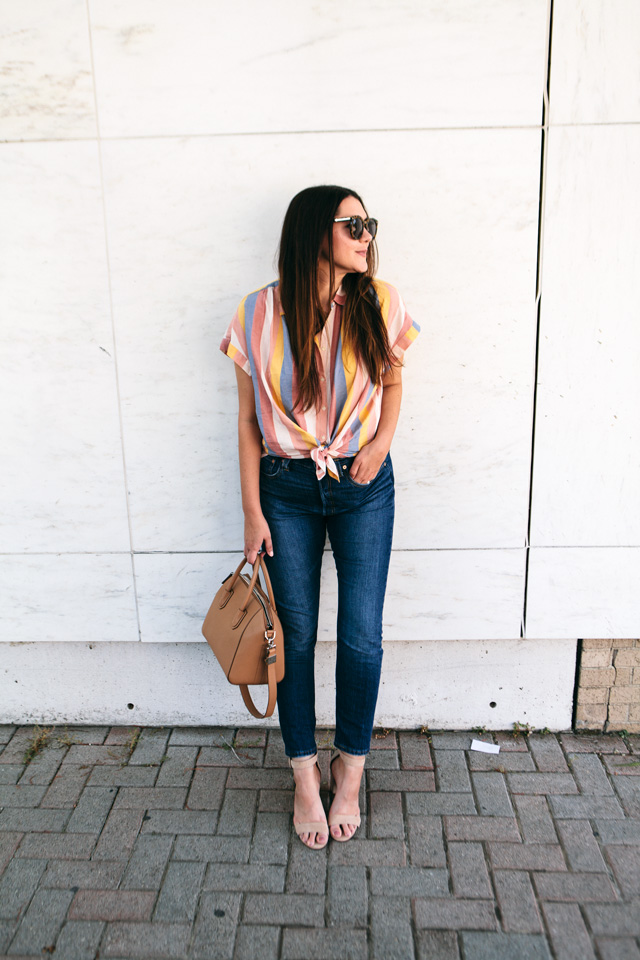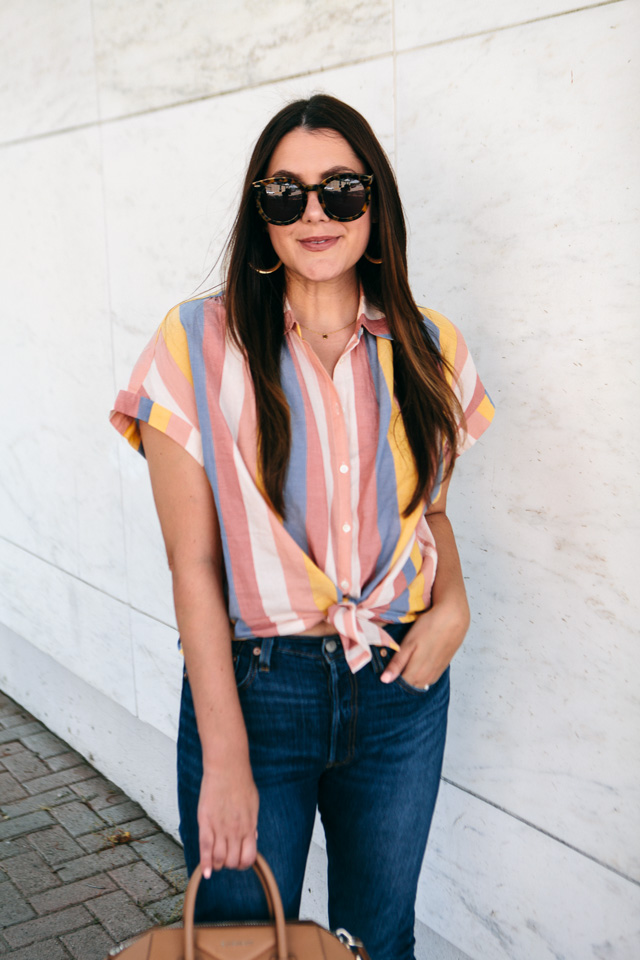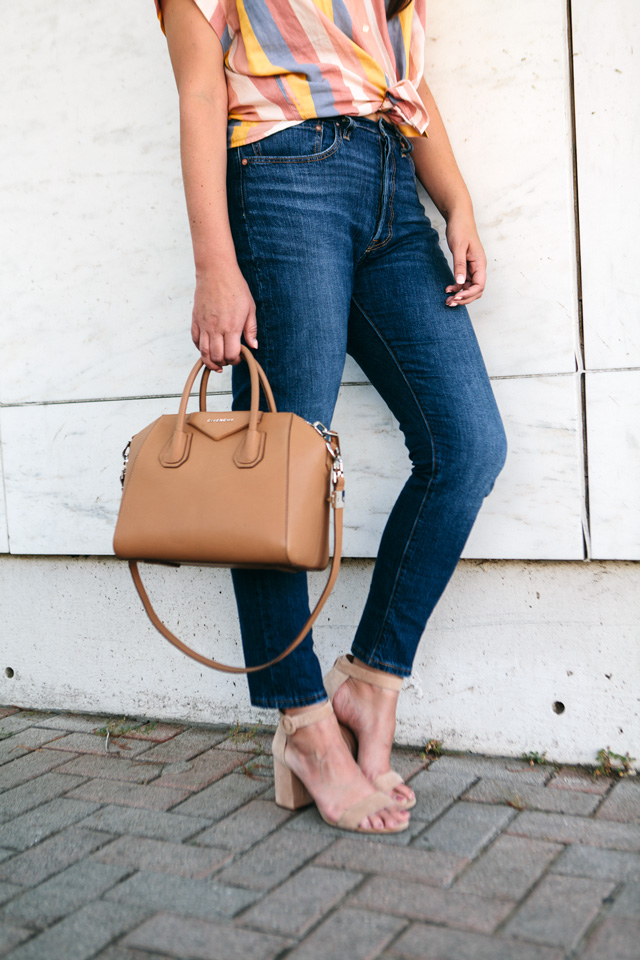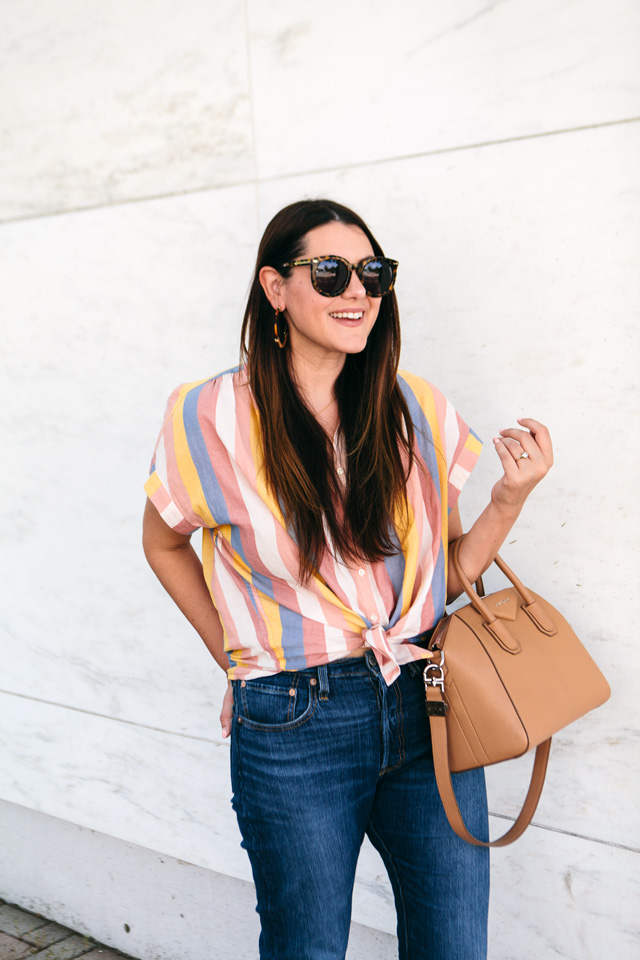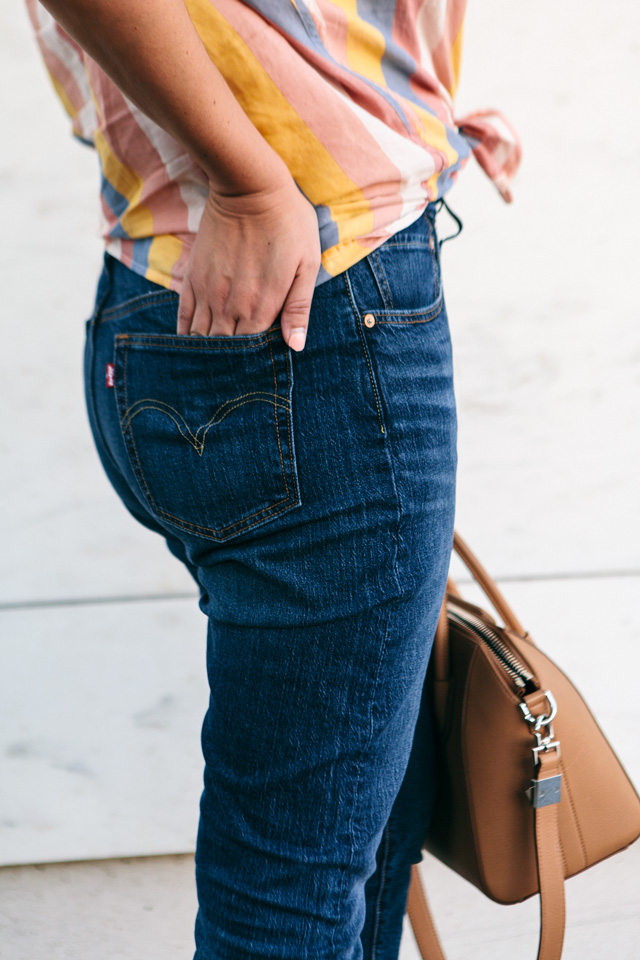 Gemma's 1st birthday party is this weekend (cue all the feels) and the theme is rainbow. Which is hilarious because one of the very first things I said when I got pregnant was that I was not going to have rainbow crap all over my house. GUESS WHAT YOU GUYS? We not only have rainbow toys all over our house and car but her room/life is slowly being taken over by the rainbow themed decor, all purchased by yours truly. She loves all the colors (I mean what kid doesn't?) and I don't mind one bit. It's funny how your mind changes once your kid is actually here. I didn't realize what kind of mom I would be and apparently, I'm the "I eat all of my words I said pre-kids" kind of mom 😉
All of that to say, I think that Gemma was my muse behind this striped shirt. It's more of a muted rainbow, but a rainbow striped shirt all the same. This shirt is what I like to call a grown-up rainbow, a little bit muted, and very sophisticated.
This button-down top is from Madewell, in their Central Shirt style, which I find fits a little bit oversized on purpose. I am in the medium and I tied up the last 3 button into a knot. It's the softest shirt, I've seriously been living in it these last few weeks. I called it my weekend shirt on Instagram and now it's slowly moving its way into the weekday, too. Between this rainbow shirt and these pants, my closet sure is becoming a lot of fun.