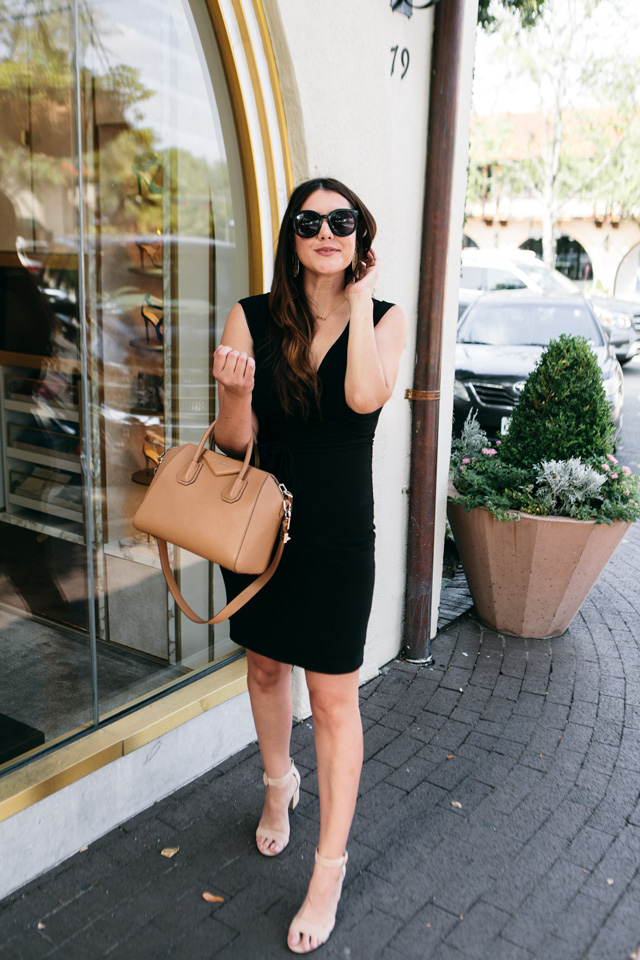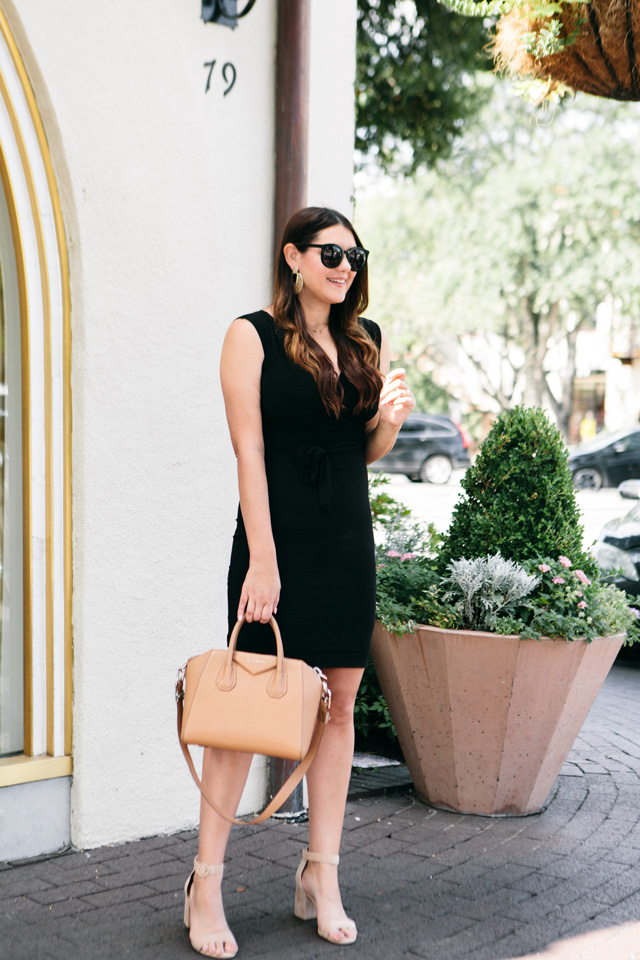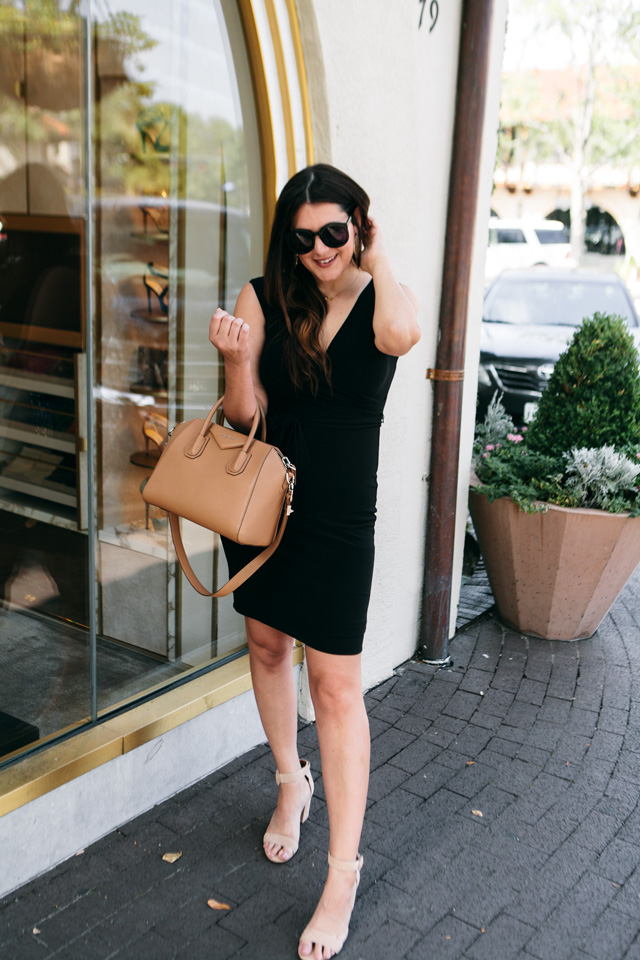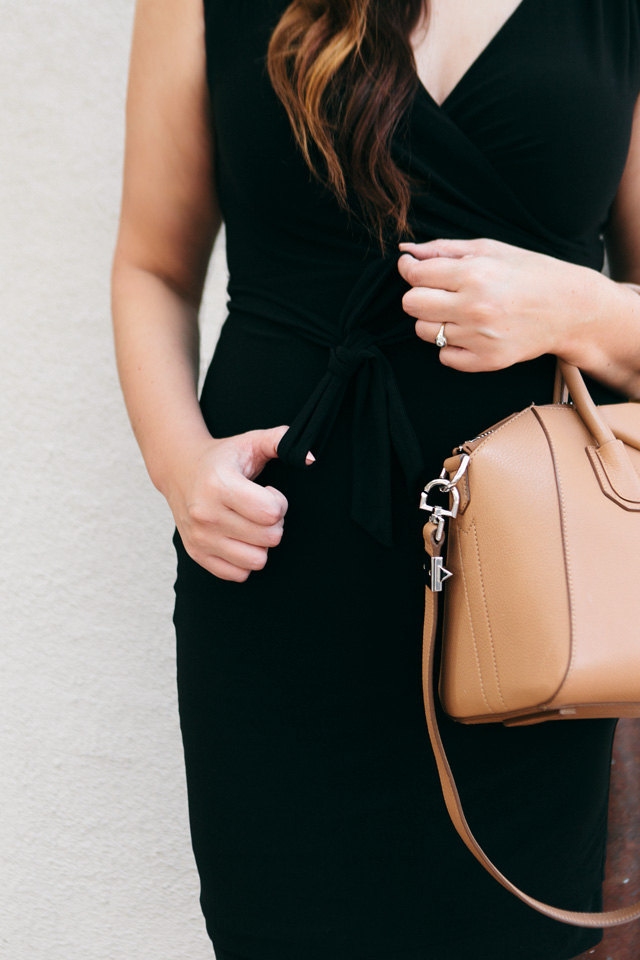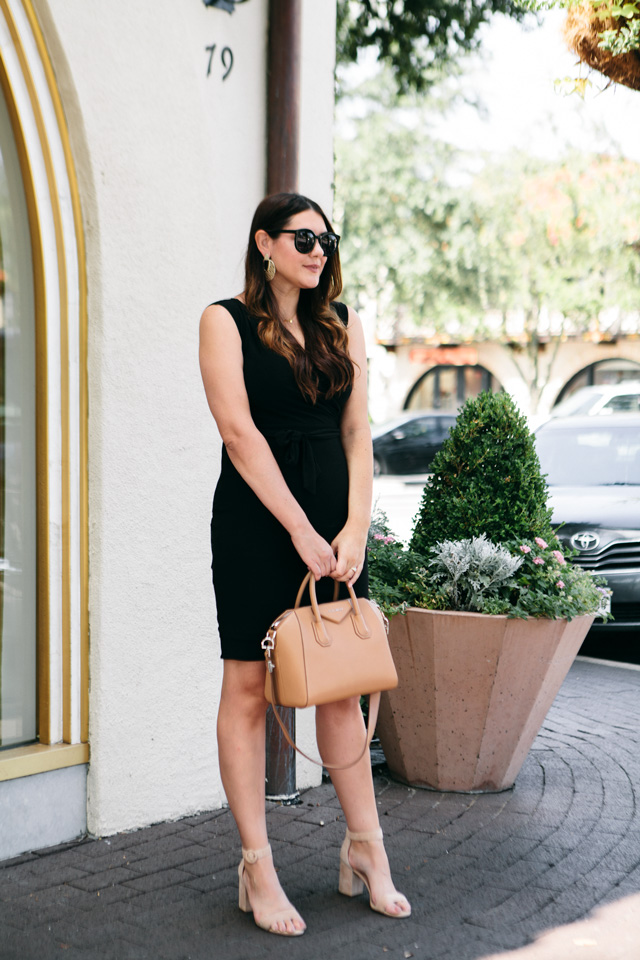 If you are thinking, what a pretty little black dress this is — you would only be half wrong. It IS a very classic and perfect-fitting little black dress. The v-neckline is classic, modern and perfect for most occasions, from the office to business travel to date night. But it's not *just*  the perfect little black dress. In fact, this dress is — hold on to your seats — REVERSIBLE. And in the best way possible. No tags are to be seen, no seams are shown. This dress is a genius move for your closet, a true two-for-the-price-of-one.
Let's make the flip!
---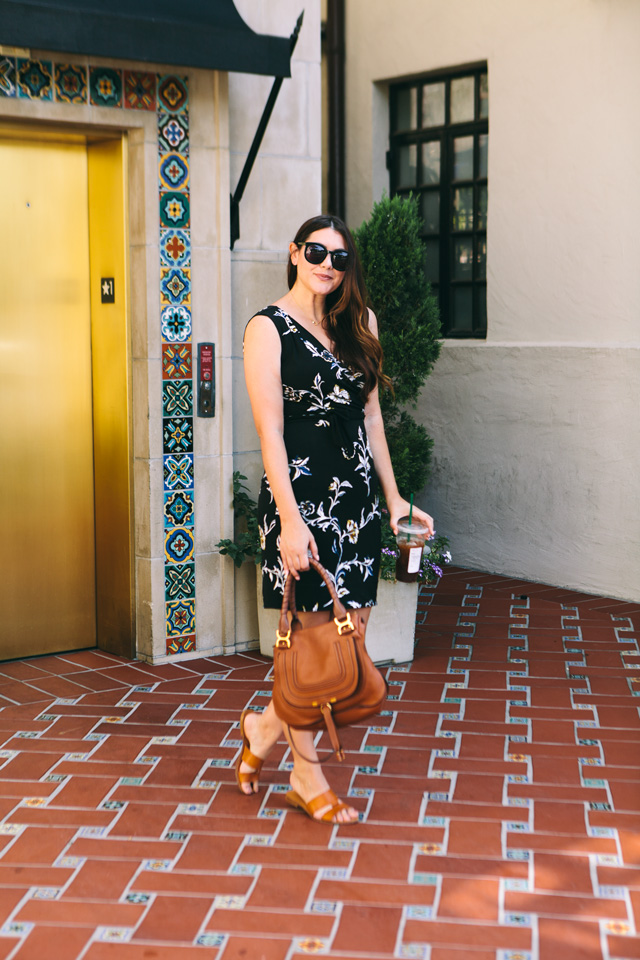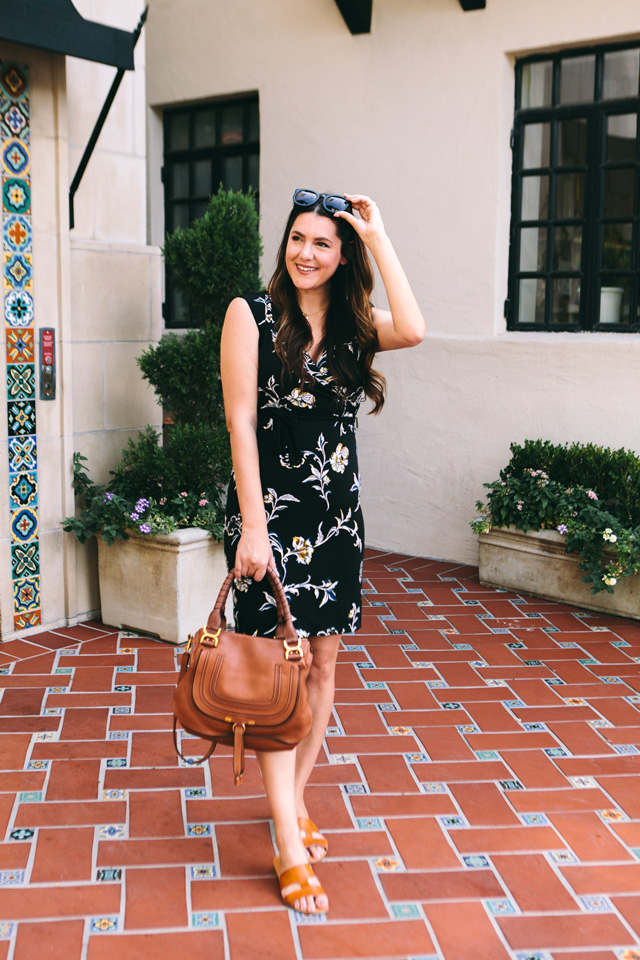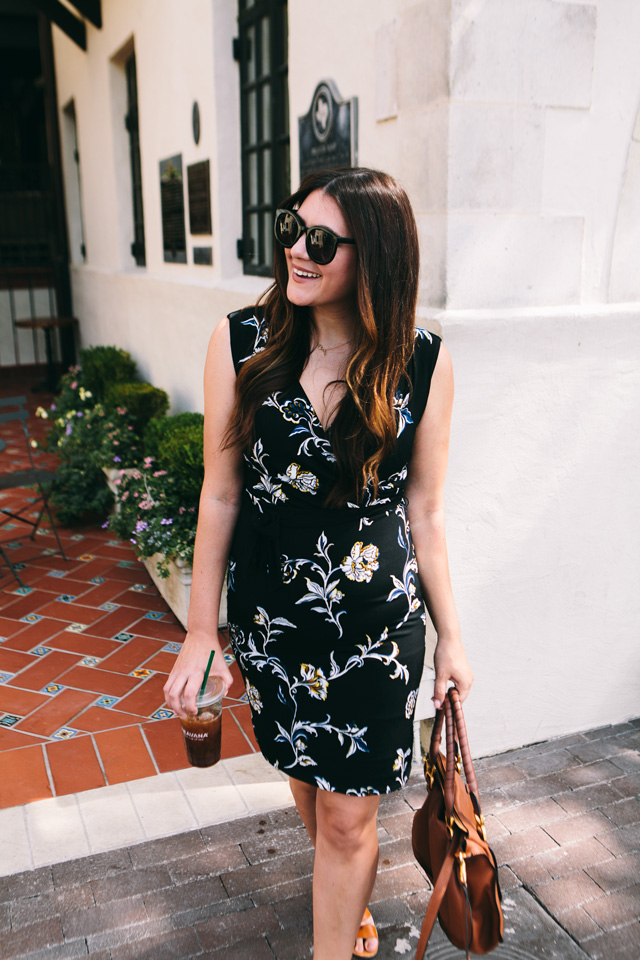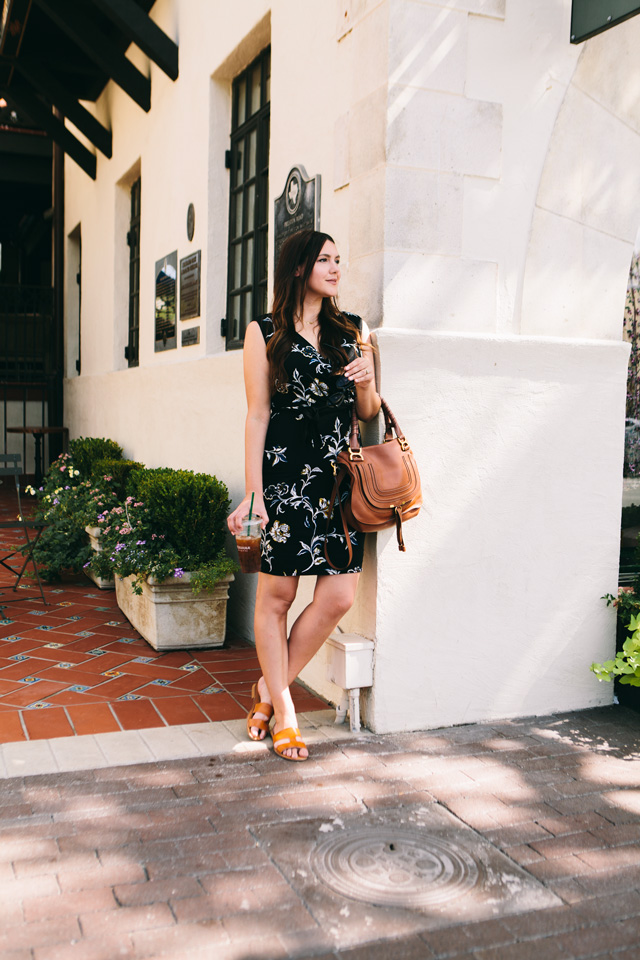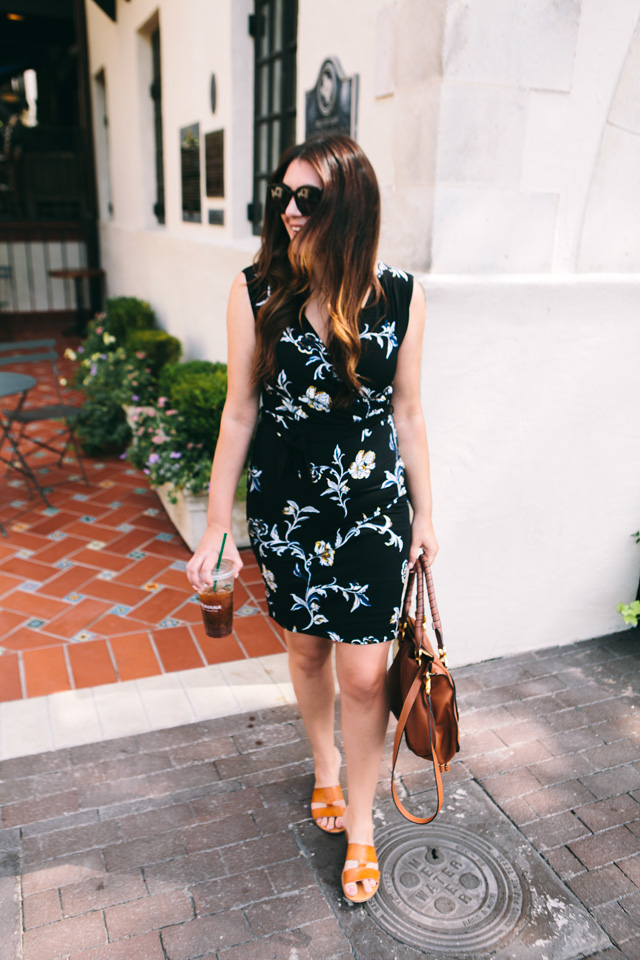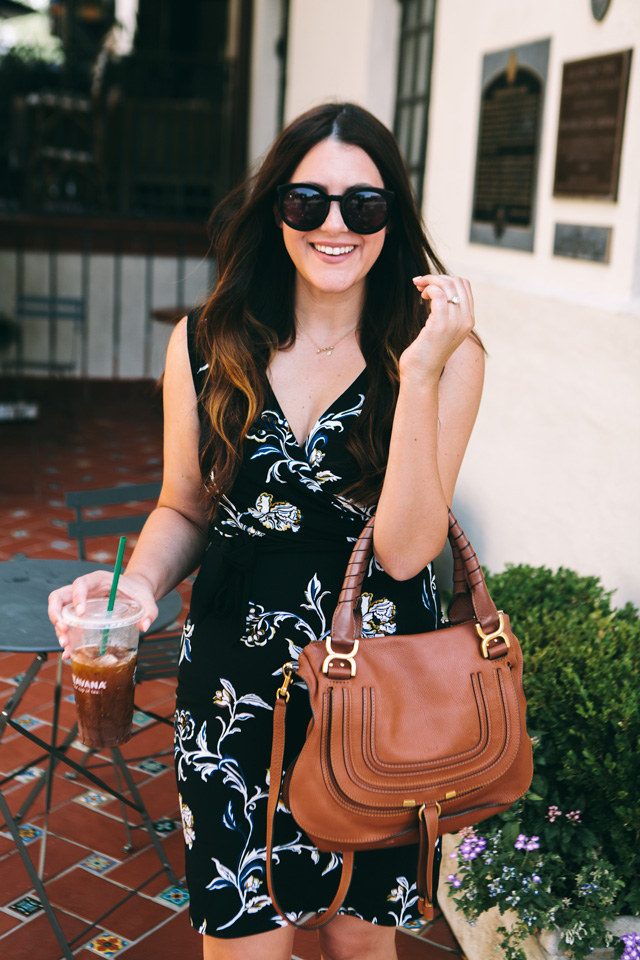 Did you even see this pattern coming? Did this blow your mind? Honestly, mine was. I was not convinced that either side would look right in this fashion but you guys, it must be magic because both styles work effortlessly and it's amazing. I can confirm that reversing this dress is as easy as putting a shirt on backward and leaving it all day long because everyone in your circle is too nice to tell you. At first, I thought for sure I'd prefer the all black side, but the pattern side sold me as I wore it a bit more casually. If you travel for work this dress should be number one in your carry-on. Toss on a classic blazer (or I love it in this mauve color with the black side of the dress!) or sleeveless trench vest over it and this look spells CEO — Chic Executive Officer. (I can see your eye roll from all the way over here but I couldn't help myself. I have more puns but I'll only serve up one today. It is just a Monday after all, I'll let you ease into the week.) 
This dress is from White House Black Market, which I'll admit, I'm a first time customer with them. Always a lurker, but now I'm converted. The fit of this dress is spot on (I am in the 8) and the versatile styles have me sold. They have other looks in their Reversible Collection, as well, so it's not just this dress! Although call me bias I think this one is the best. 😉 At around $120, this dress is a steal for the quality and for the use you can get out of it!
You can see the whole collection here, but I've pulled a few favorites below, including a striped top that lives that v-neck AND crew-neck life and this printed camisole!

White House Black Market also has specific reversible styles in petite sizes and plus! Always a win when you can find just the right fit.
The lesson of the day? Say yes to the reversible dress!
---
*Thank you to White House Black Market for collaborating on this post and for creating such a lovely style for the working woman on the go!