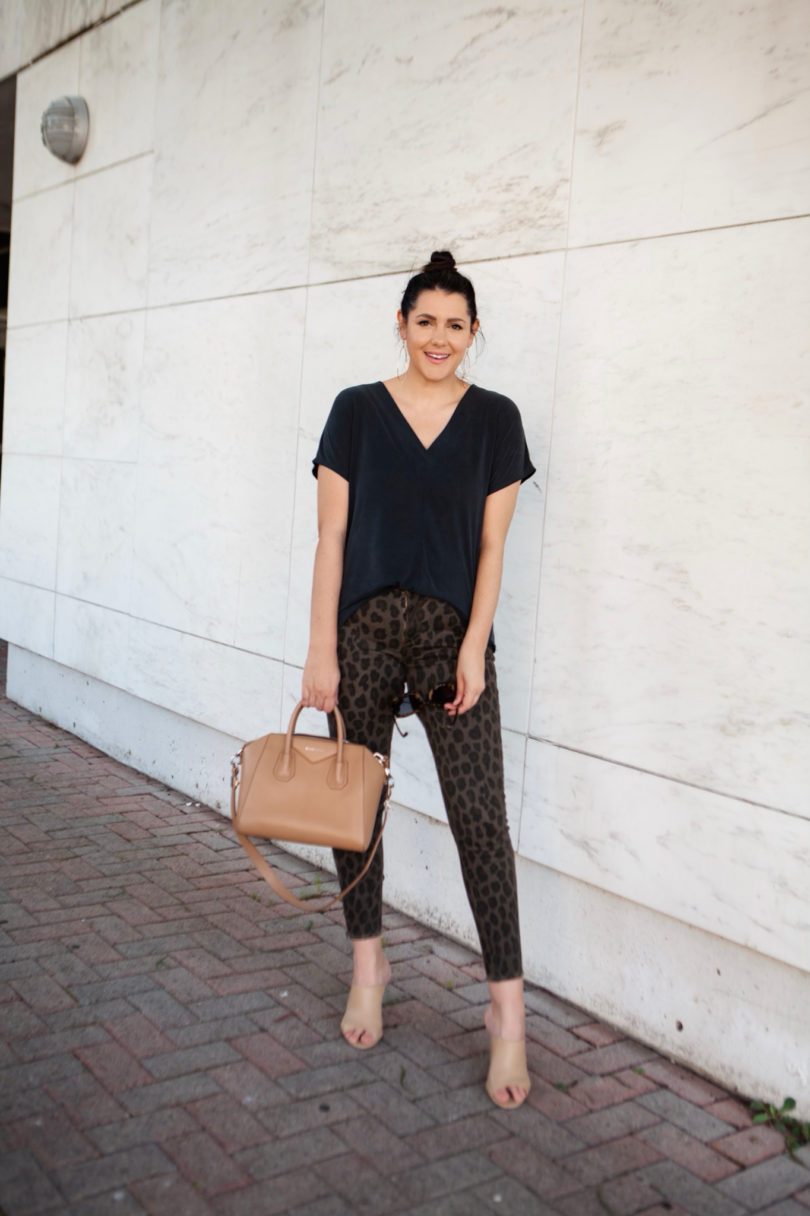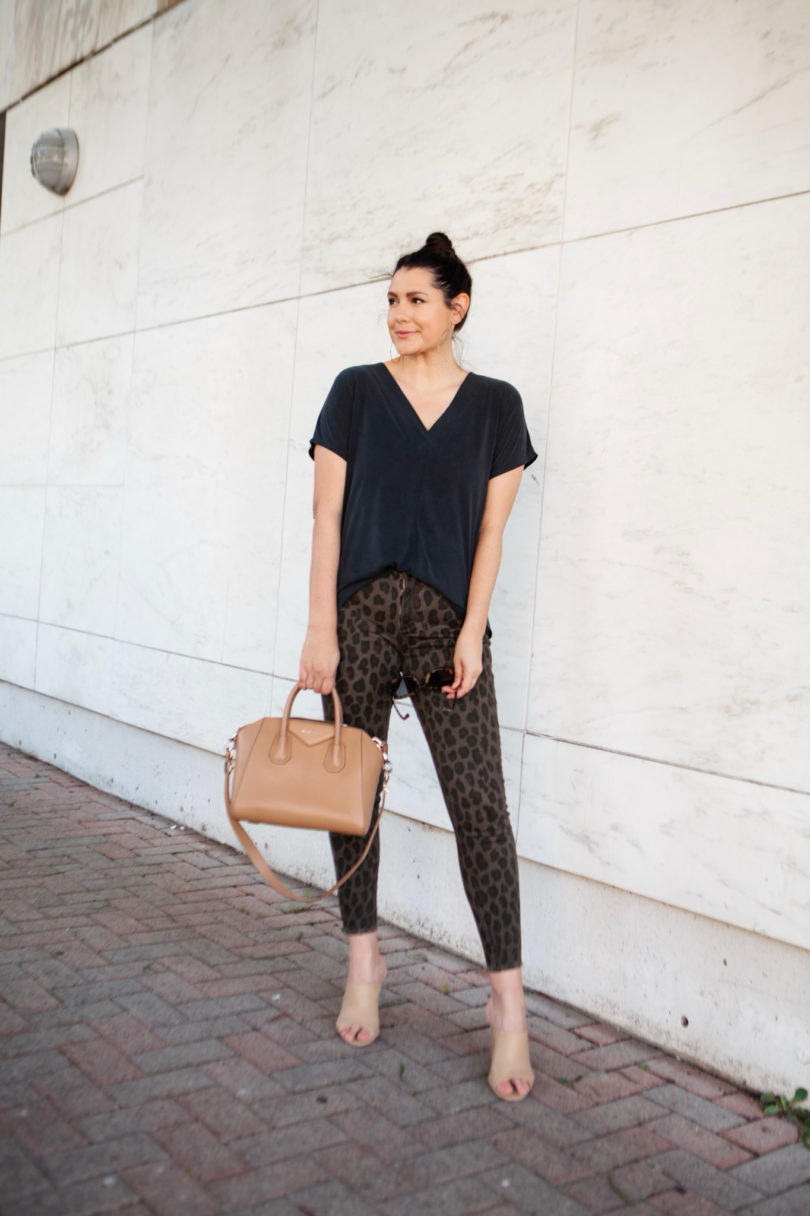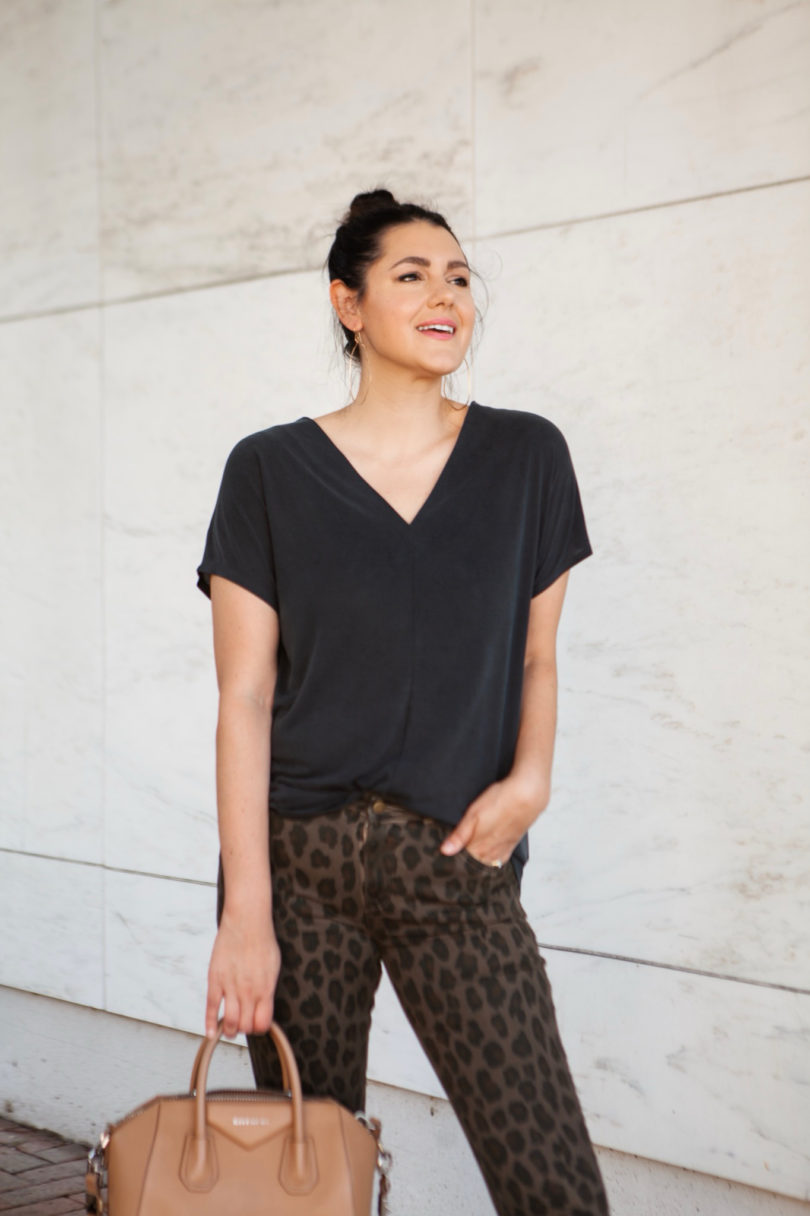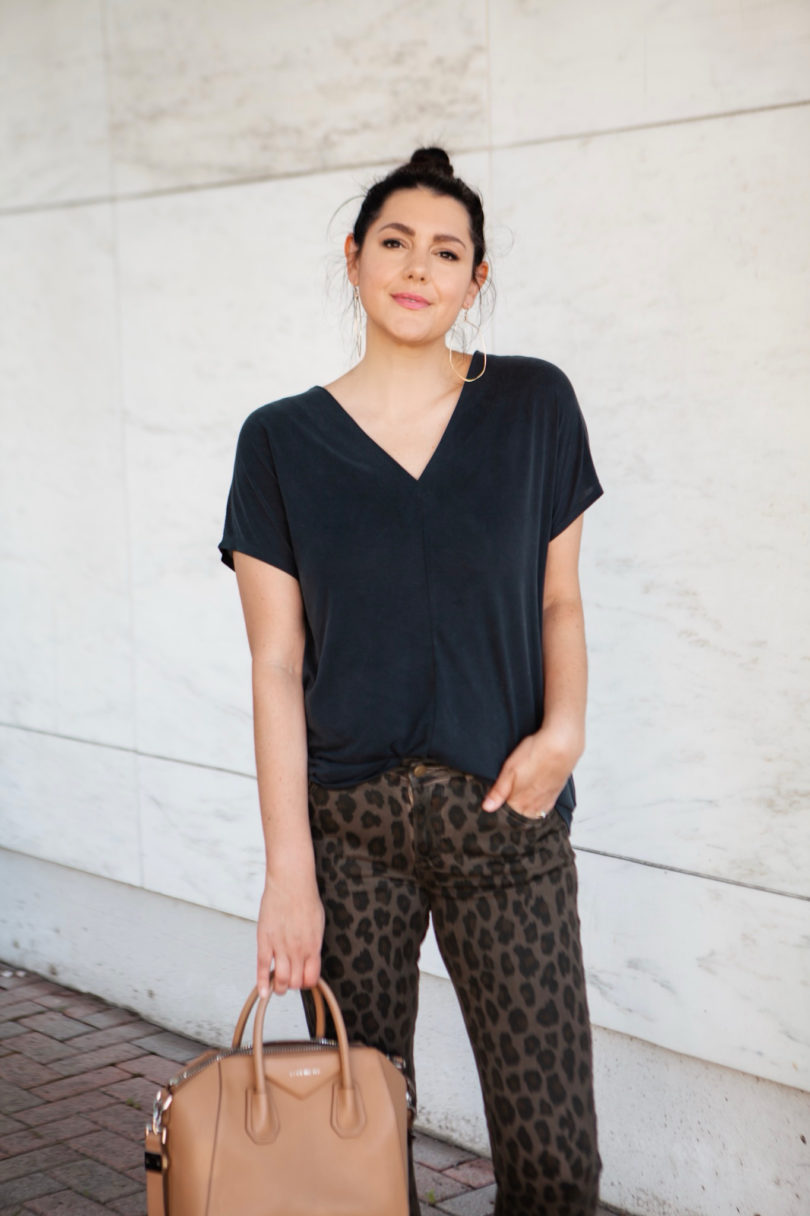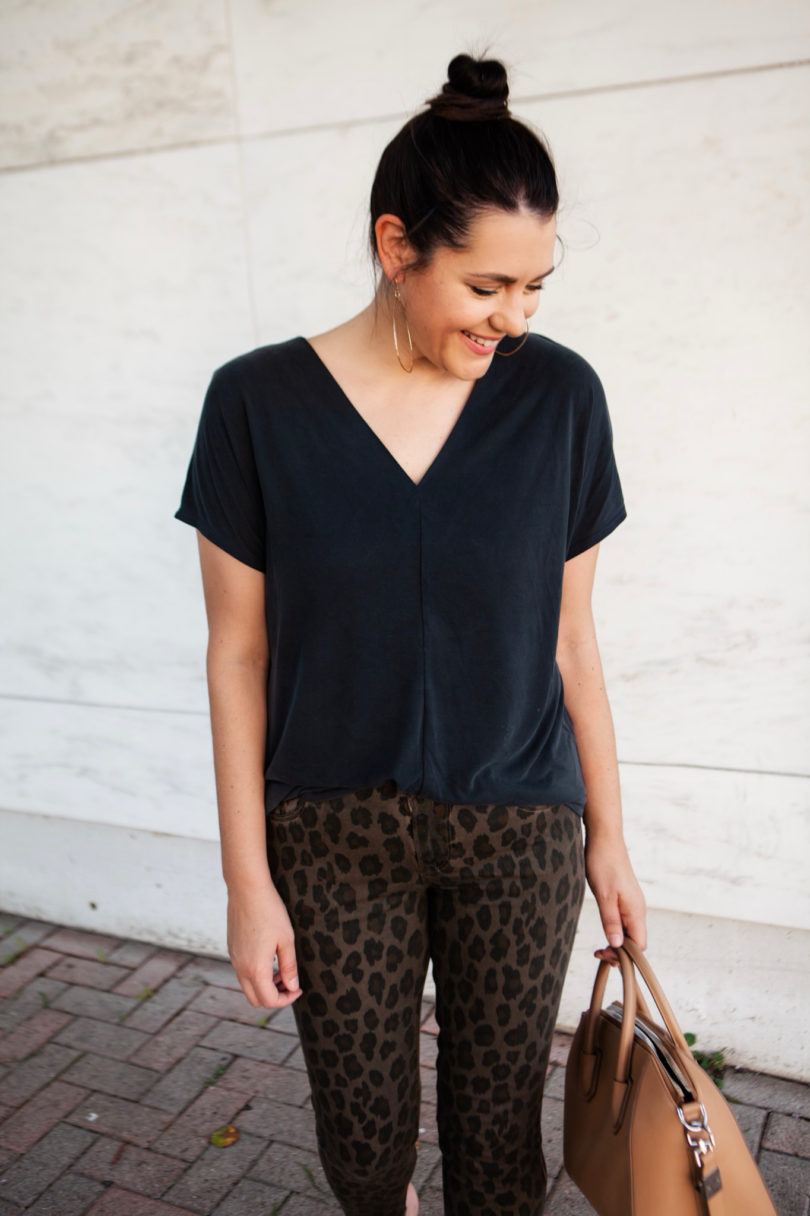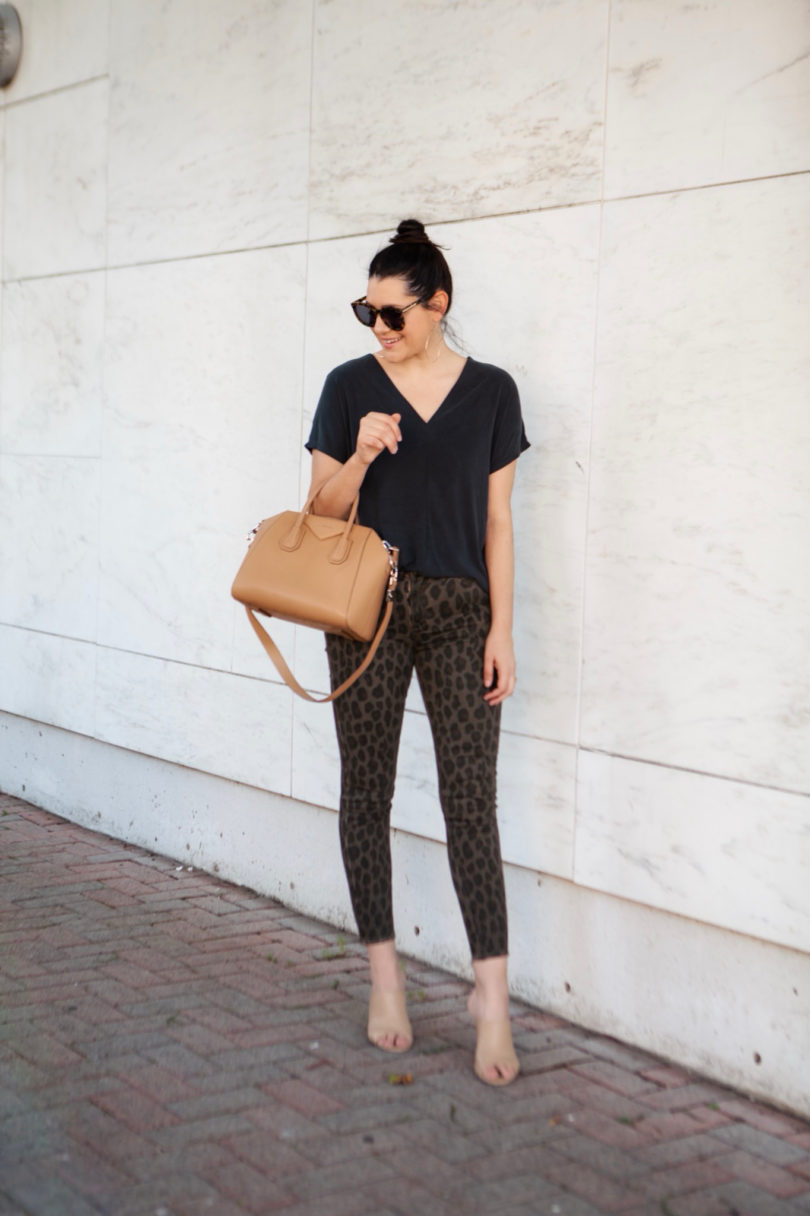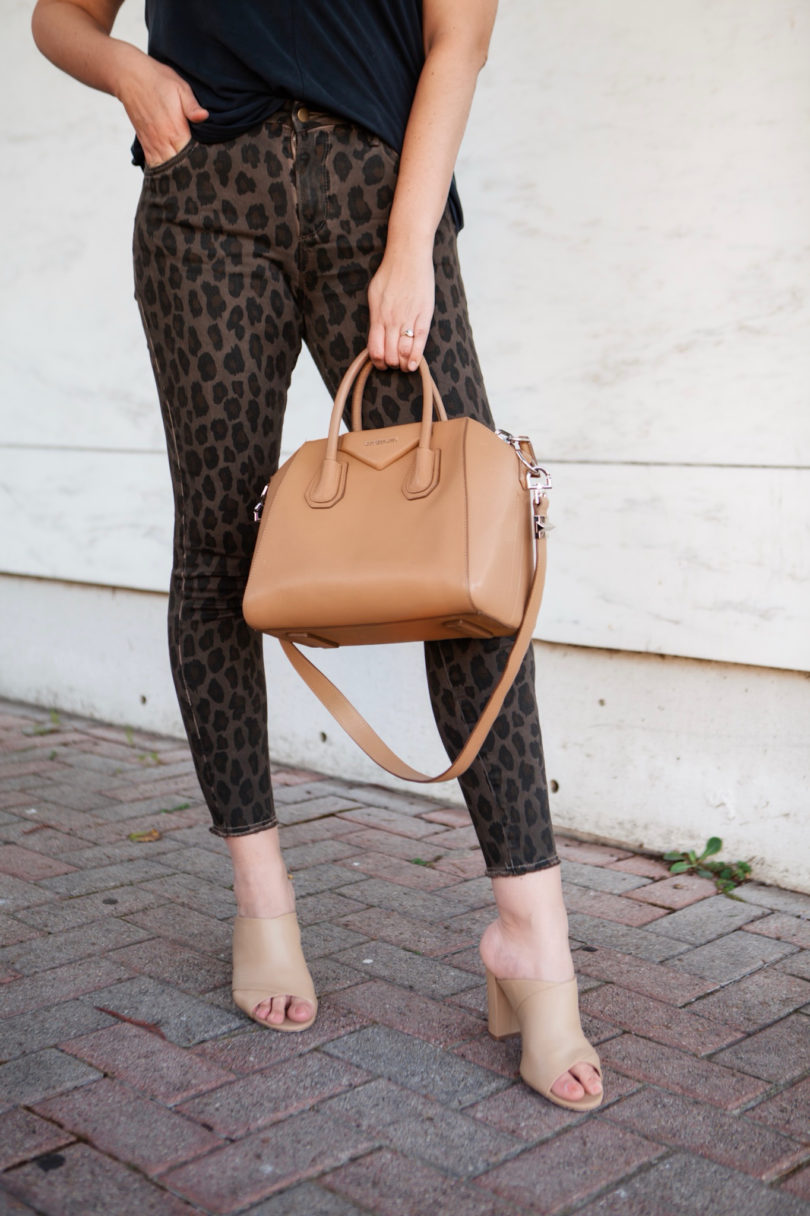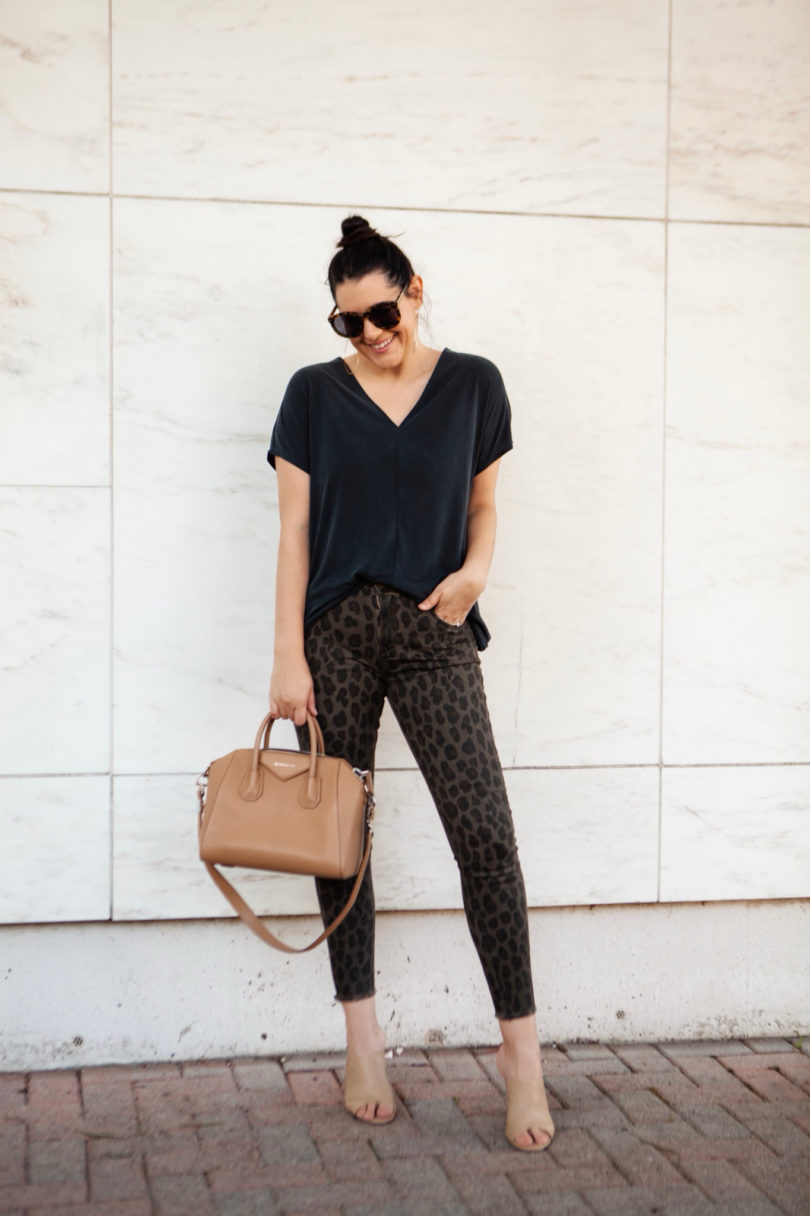 Well, it happened. I turned into Peg Bundy. We all know it would happen, perhaps a little sooner than I expected. But none the less. It happened. I will only answer to Peg from now on.
I'm being honest because I've bought two — yes two — pairs of leopard-ish print pants within a week. I got these jeans with the full expectation that I would return them and I got these special pants during a Target Try-On (I have it on my IG still!) (side note: I'll style them next week in a post here!) So let's talk about these jeans: I am in the size 8 and at first they fit VERY snug. But as I've worn them they loosen up to fit more true to size. So if you do get them and they are snug at first, wear them around for about an hour and voila — they loosen up! I think it's the dye that makes them a bit more stiff. (Also for the advice no one asked for: wash them inside out with cold water and hang to dry. This will keep them from fading too much.) You can find this pair of jeans here!
I've found a similar pair of mules that are under $60! You can find them here! I'm still on the hunt for a great dupe for these mules. I think the more we get into the fall season, the more dupes I'll find! You can find the one's I'm wearing here!
Oh and if you're looking for an easy tee that's inexpensive— this one here is $10! I'm in the large of the tee because I wanted it to fit loosely, but if you want it to fit like on the model, stay true to size! Find the tee here.
Also, just to prepare your eyes for tomorrow's post. It's another animal print. The WHEELS ARE OFF my friends. The wheels are off and the animal prints are on.