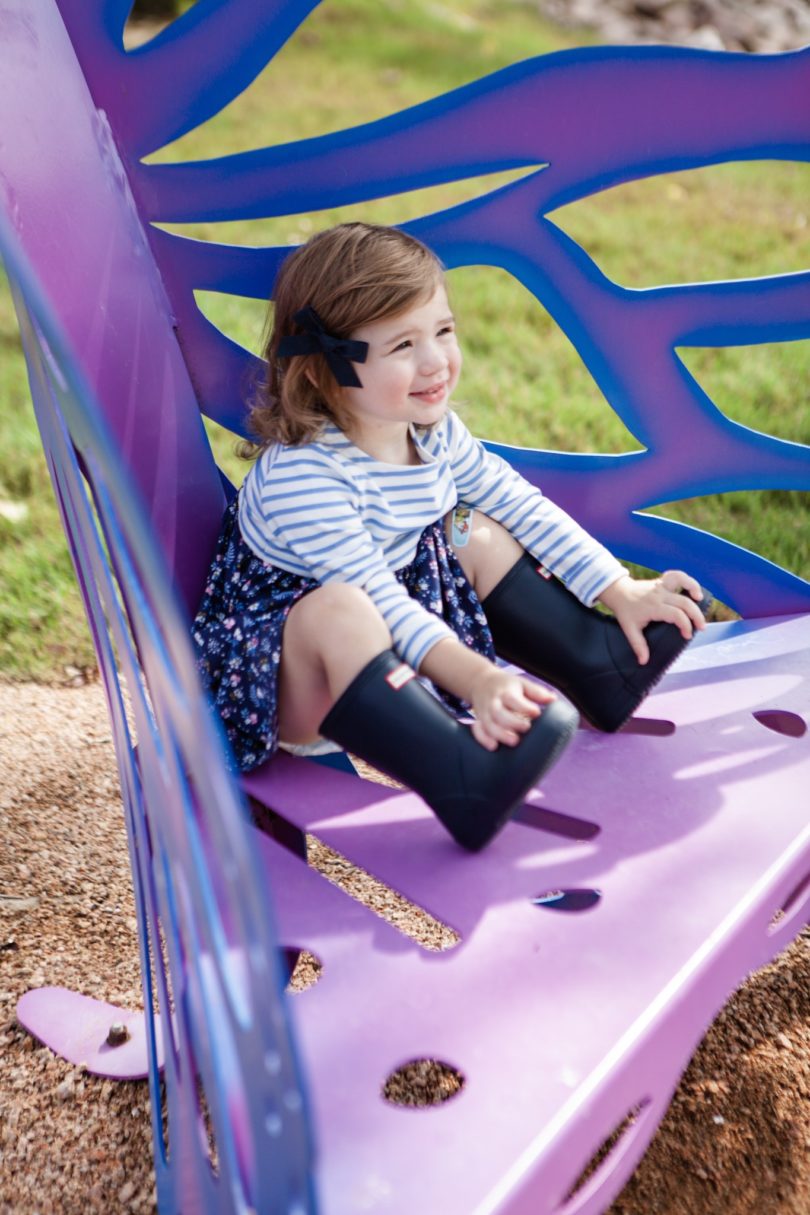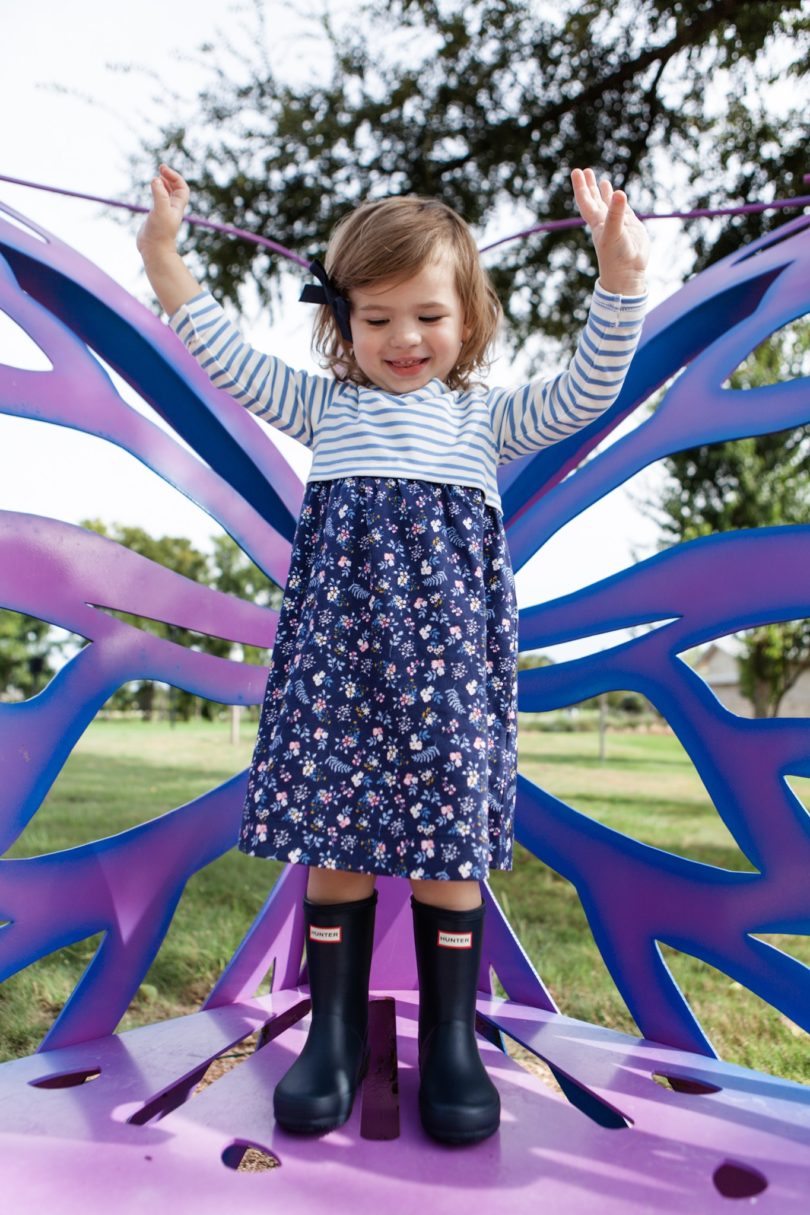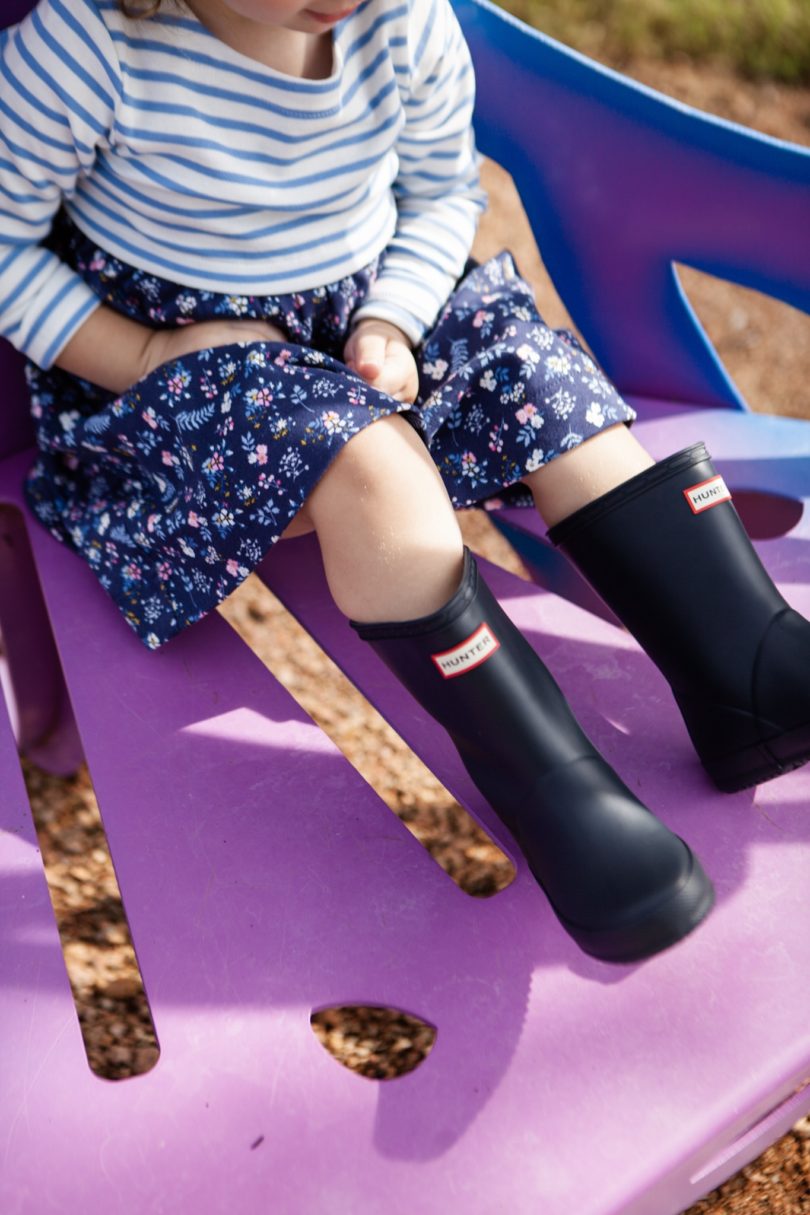 When Gemma turned two this month, we had a full Peppa the Pig party. (Complete with the ugliest homemade cake you've ever seen by yourself truly but you know #nailedit. And toddlers don't care what package sugar comes in.) There was something missing at her party, though and that was a pair of rain boots. If you aren't familiar with Peppa (bless you), she likes to jump into mud puddles but you MUST wear your boots, she exclaims. I agree with this sentiment but I'd also like to add wear your boots + maybe not a brand new dress as shown here. 😉
Gemma says 'rain boots' when she sees mine in my closet and I knew she'd love a pair of rain boots as well. It's a right of passage for us fashionistas, you know? So I splurged and bought her a pair of Hunter boots (I sized up one so they would last longer. She is in the 8. Poll: does this make me a smart mom or a mean one?) She knew instantly when we got them in the mail that the box was for her. "Rain boots?" She asked and I said yes! And you guys are not going to believe — I'm telling you — you will not. But the day that we got her rain boots in, it actually rained. It hasn't rained in months and here we are with a random cool day in August. It was meant to be.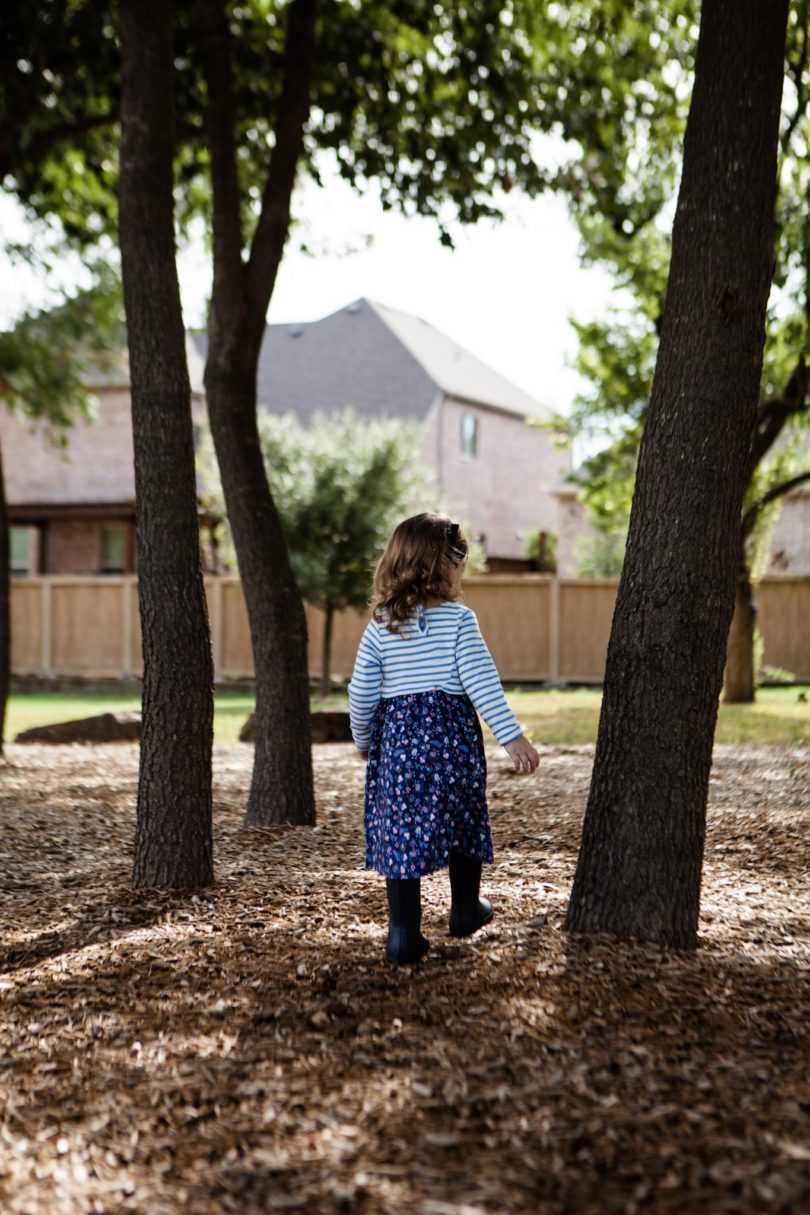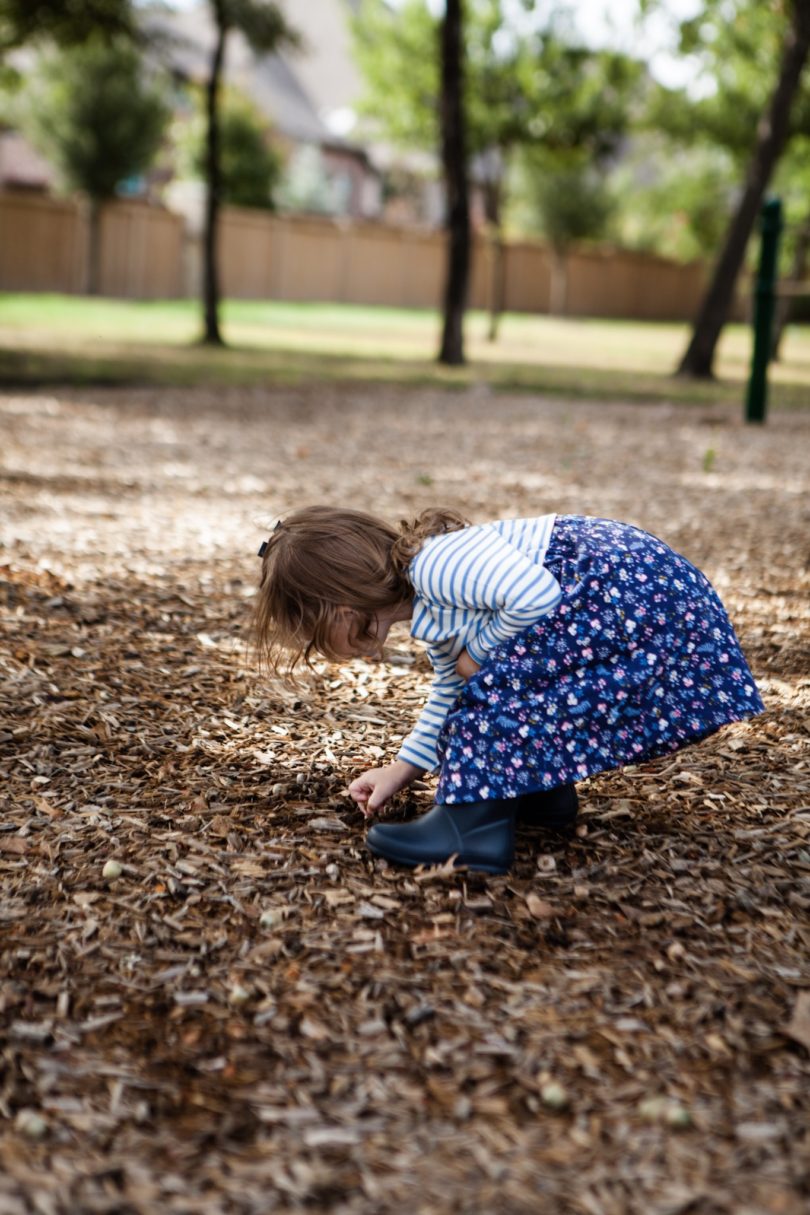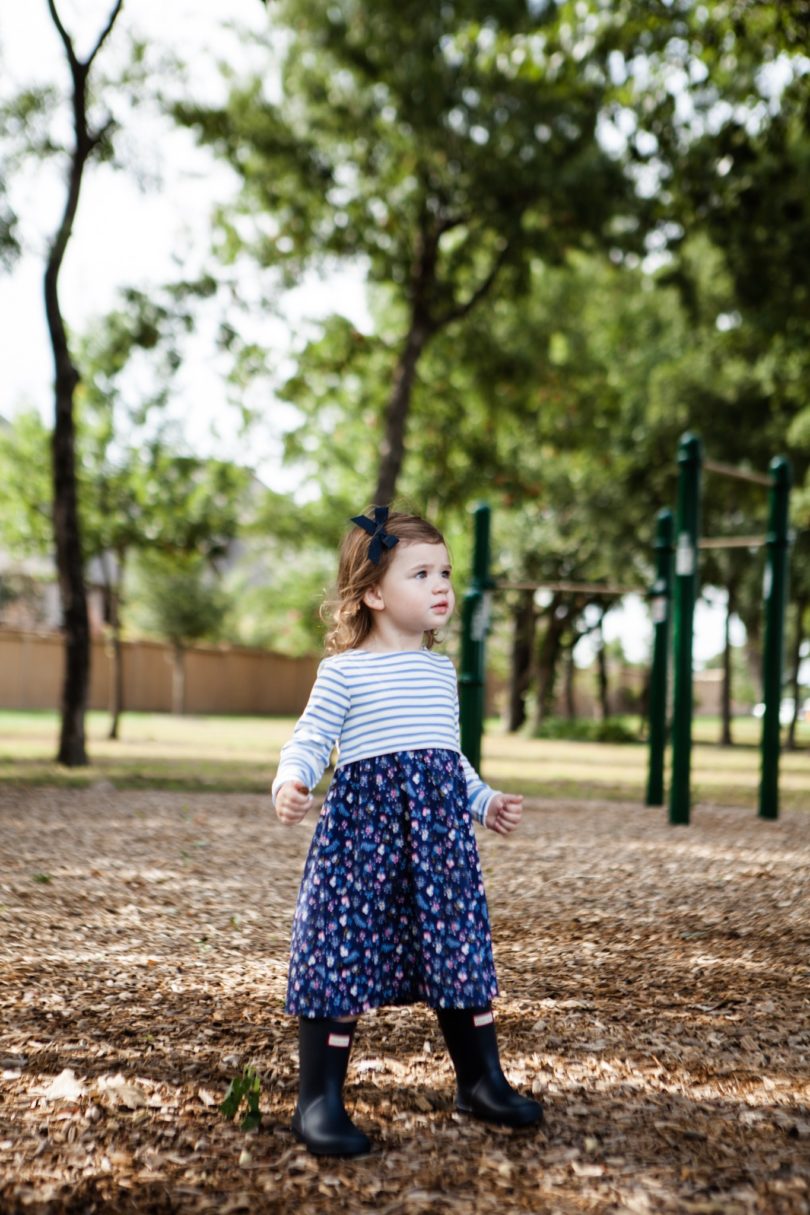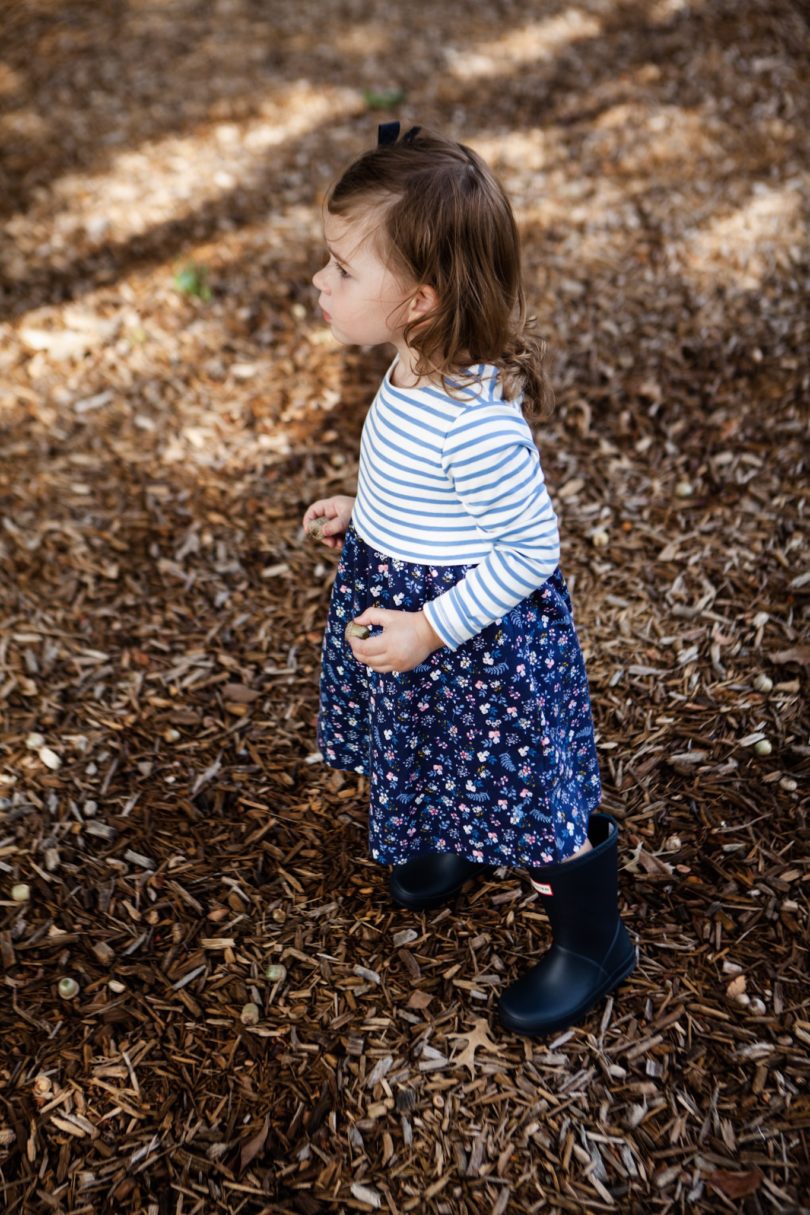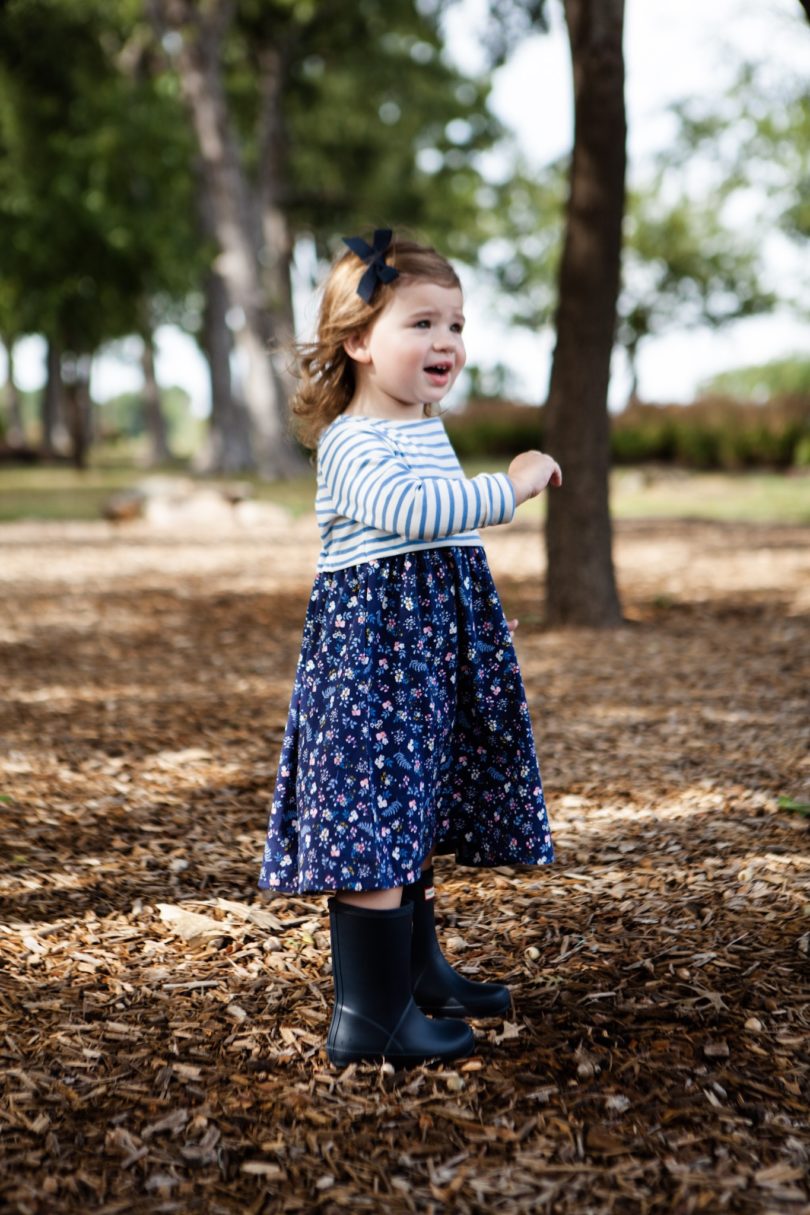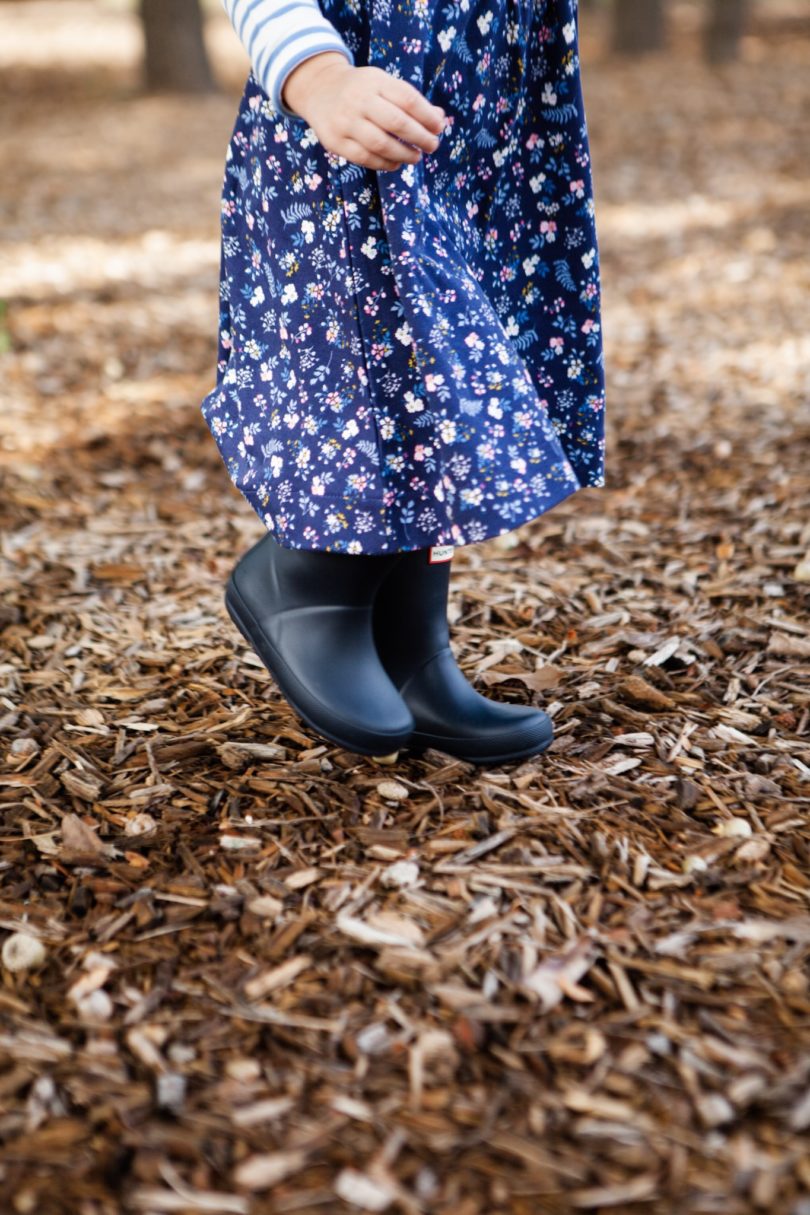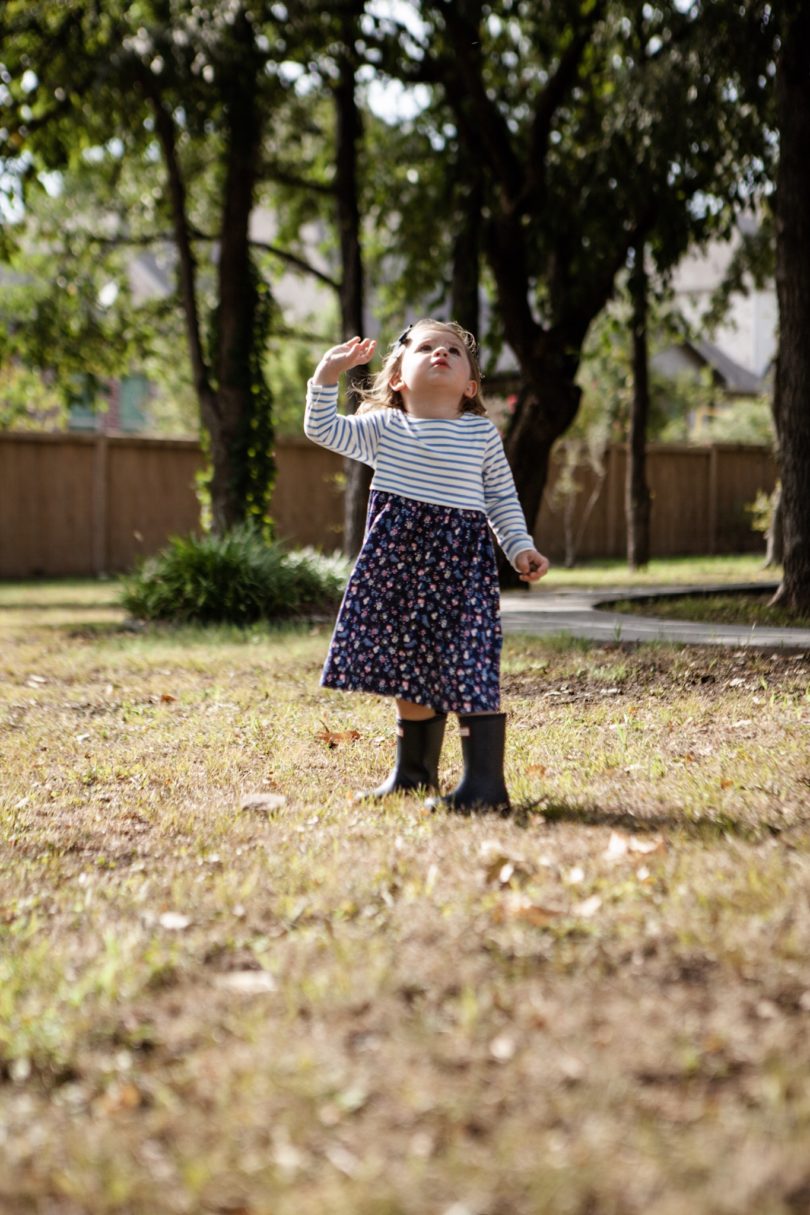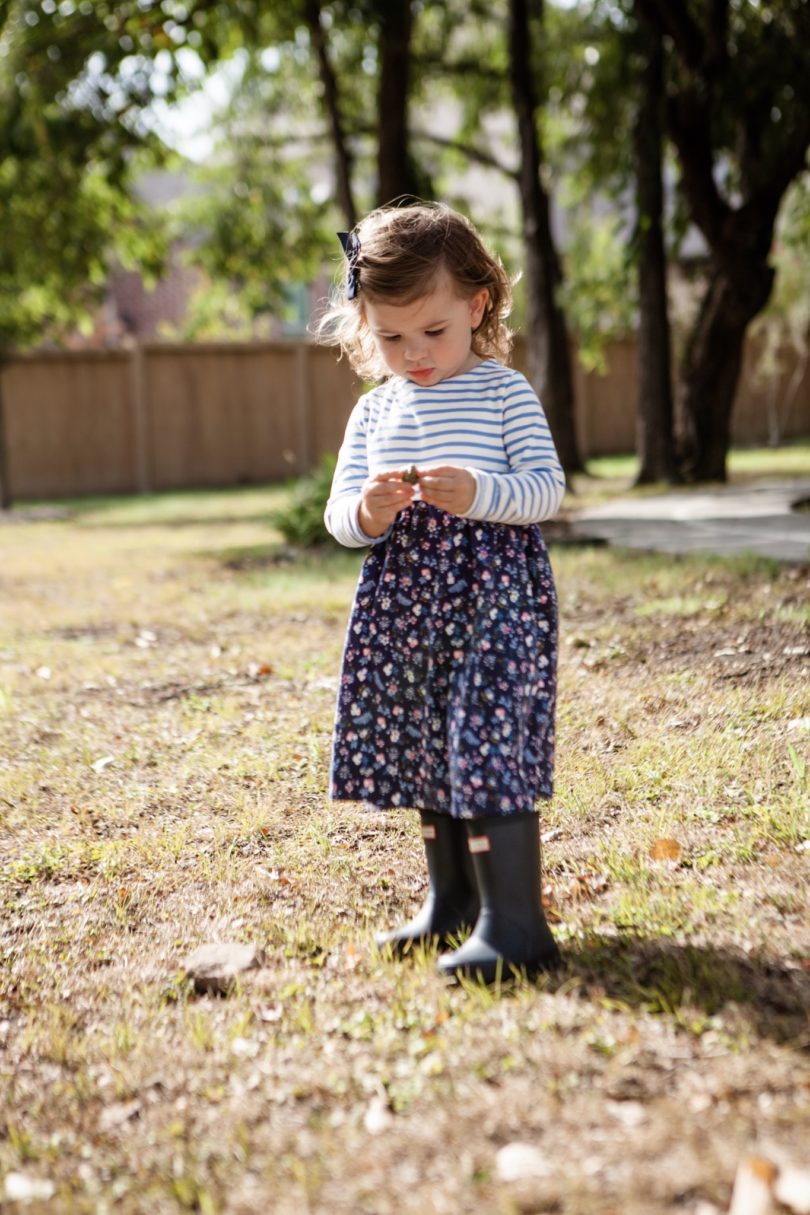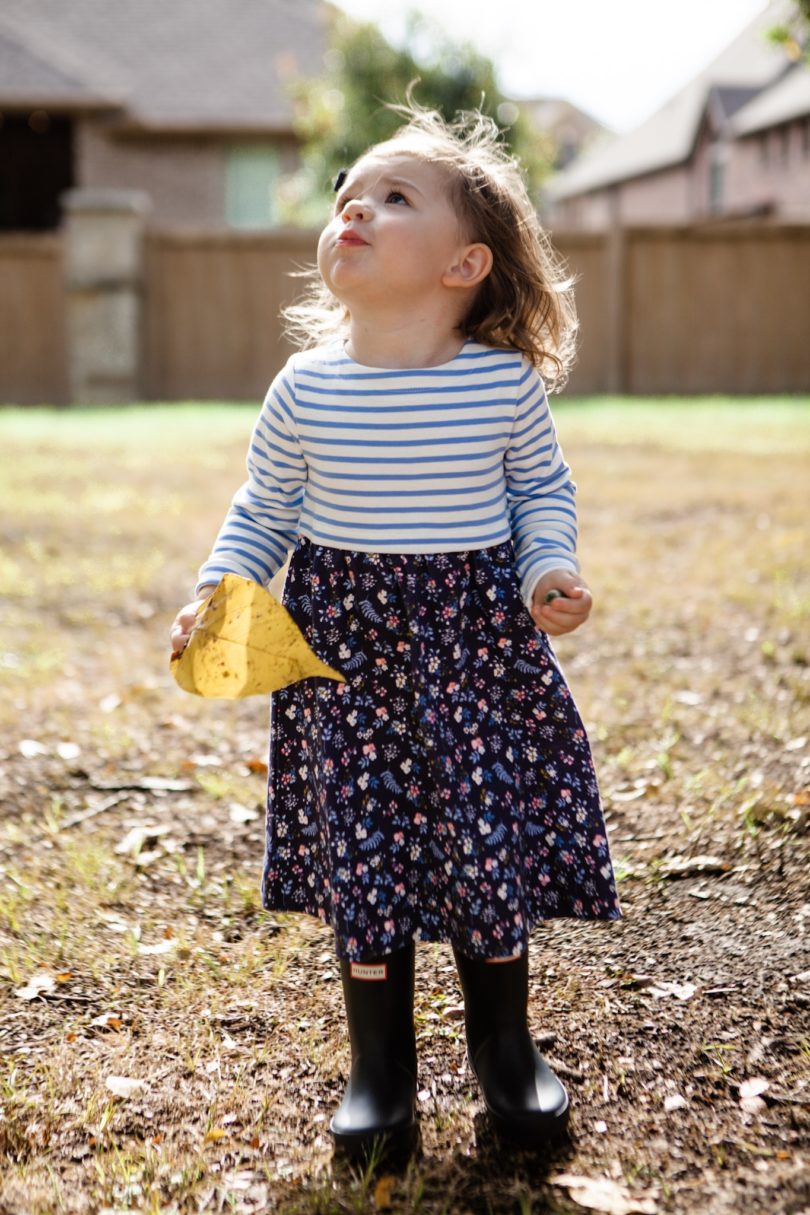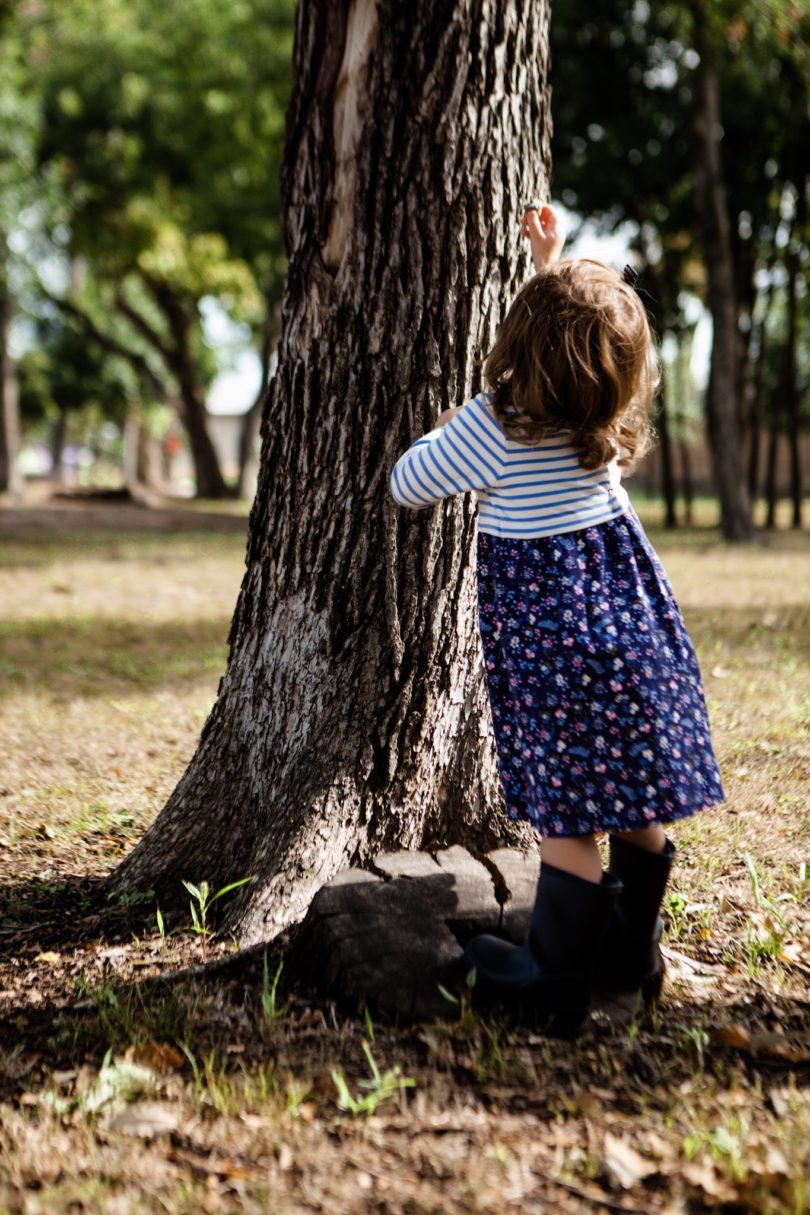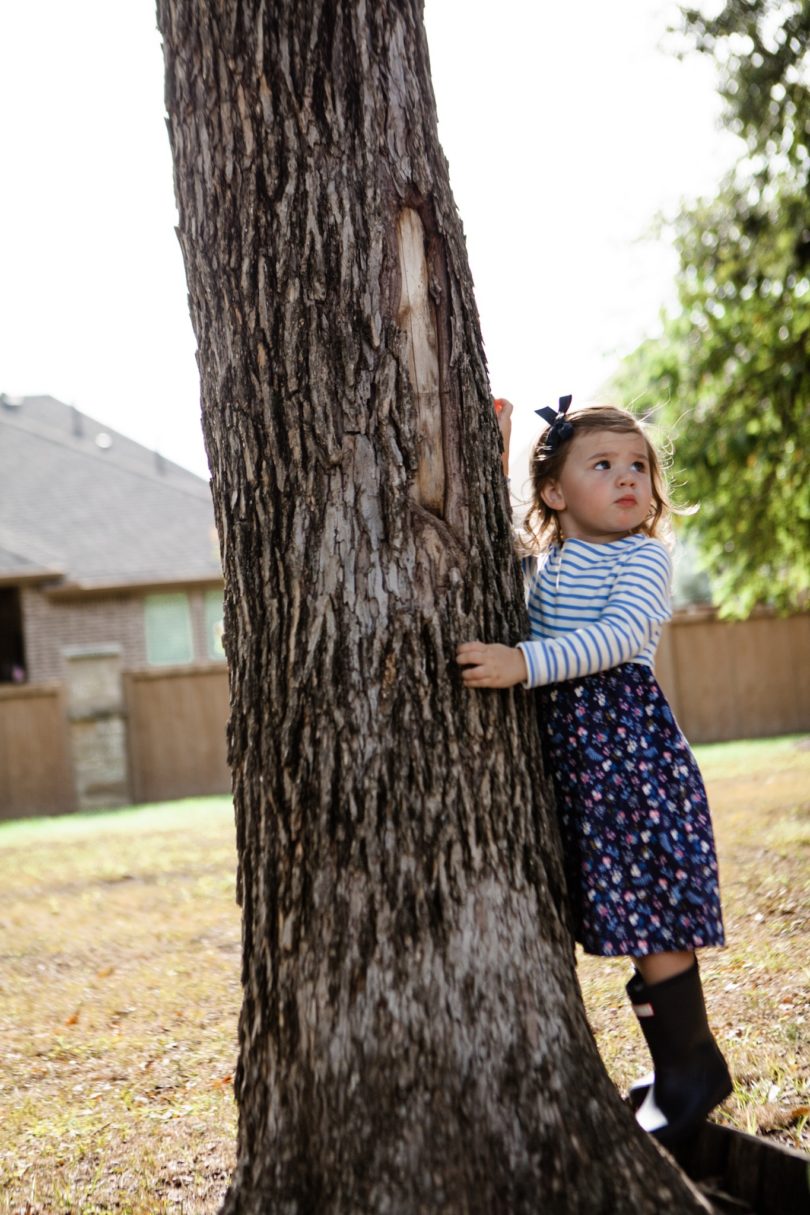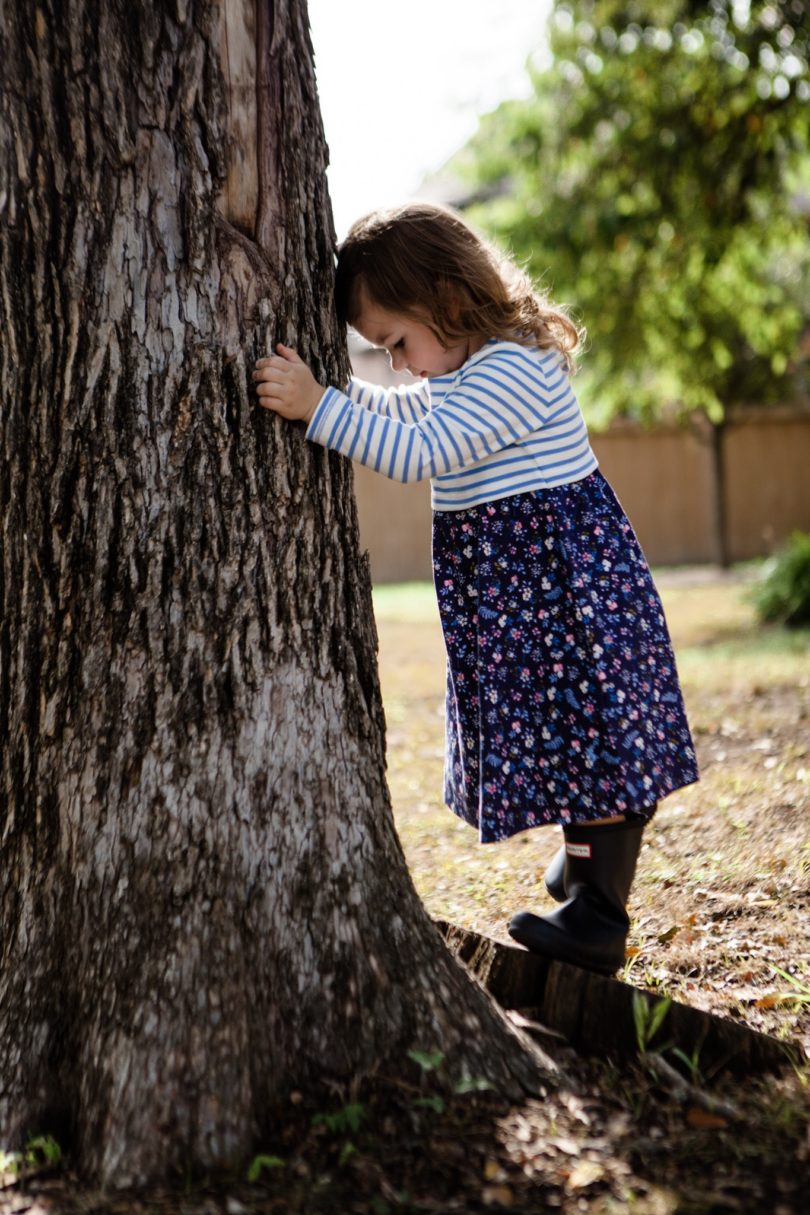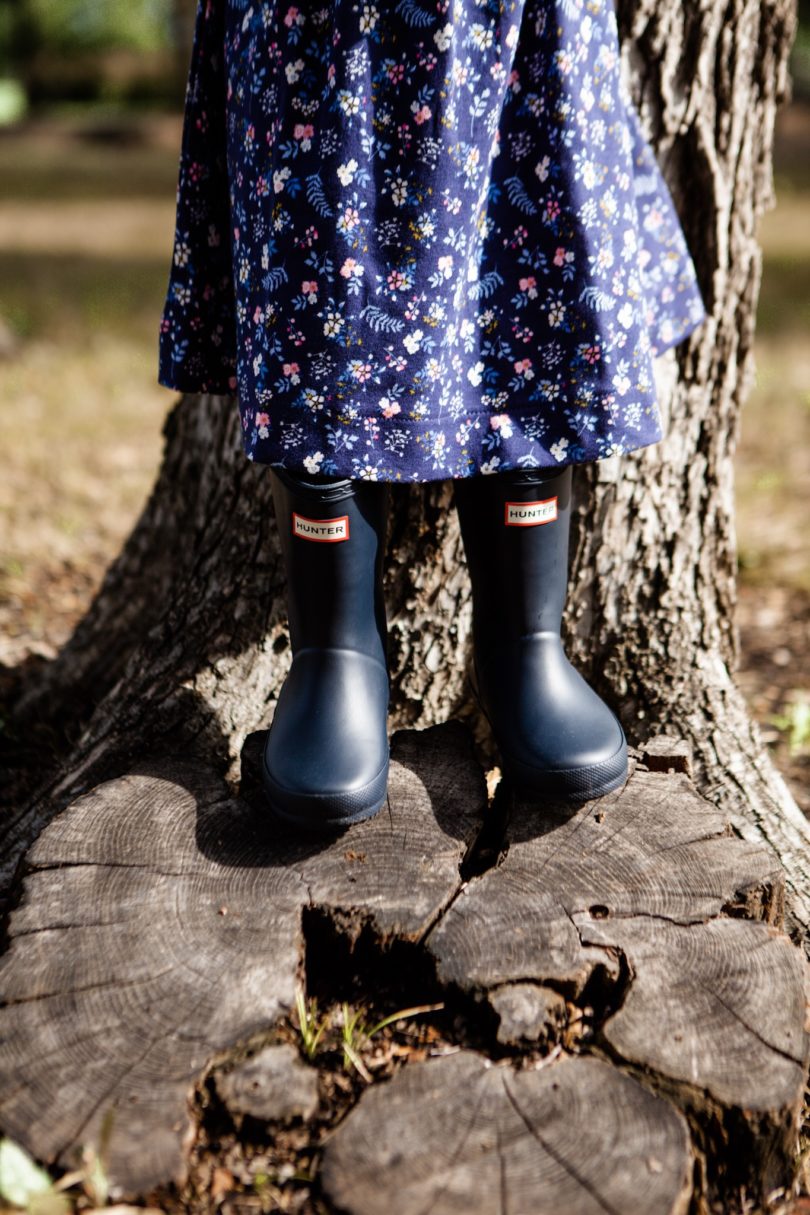 We decided to take her new boots out for a spin once the rains cleared and let me tell you — rain boots don't get enough credit. These are perfect for rough terrain like our park and what we call our 'forest'. We found squirrels, acorns, ants that were way too large to be on this planet in my opinion, we tried to climb a tree and we squealed whenever a bird would dare come our way. Outside is where this child belongs, I'm telling you. These boots are going to be well loved, I can tell you that much.
I was not lucky enough to find these boots on sale BUT starting today at Bloomingdale's you can!! They are having a Kids Buy More, Save More sale starting at 20% off of your order from $100-$199, then 25% off your order of $200-$249, and 30% off your order over $250! I've rounded up some lovely options that are included in this sale. Gemma's dress is Joules and it's adorable! She is in the 3T and it's a bit long on her, but we will grow into it as I've found. 😉 You can find here dress here.
For the Girls

For the Boys

I also got Gemma this Rain Jacket from Joules as well! Again, it fits a bit big but we will wear it for a few years 😉 With Bloomingdale's, if you're not familiar, I like their Aqua brand, Joules, Splendid and they have Toms, Hunters. The sale goes until 9/2 so you can stock up for fall, back to school or even Christmas, if you are the mom we all wish we were. 🙂  You can find all of the Kids Brands here!
___________________
This post is brought to you in collaboration with Bloomingdale's! Thank you for supporting the brands that support this blog!