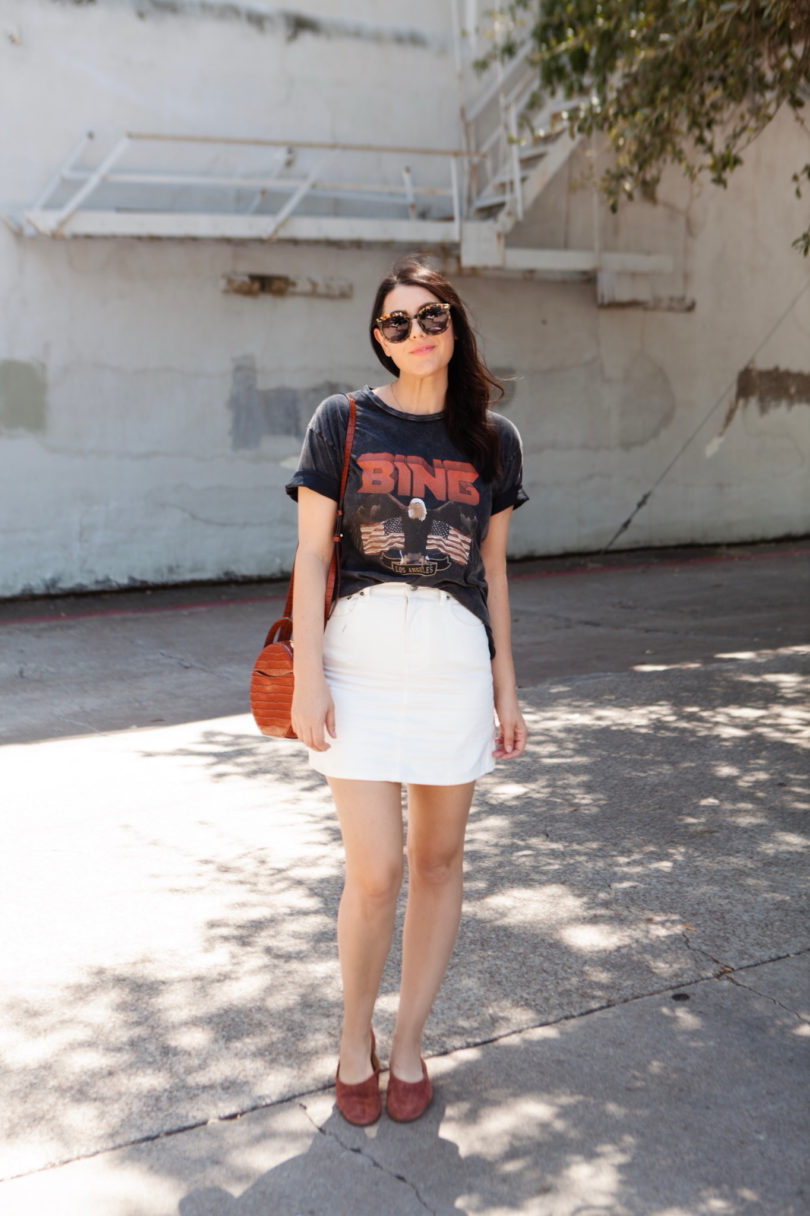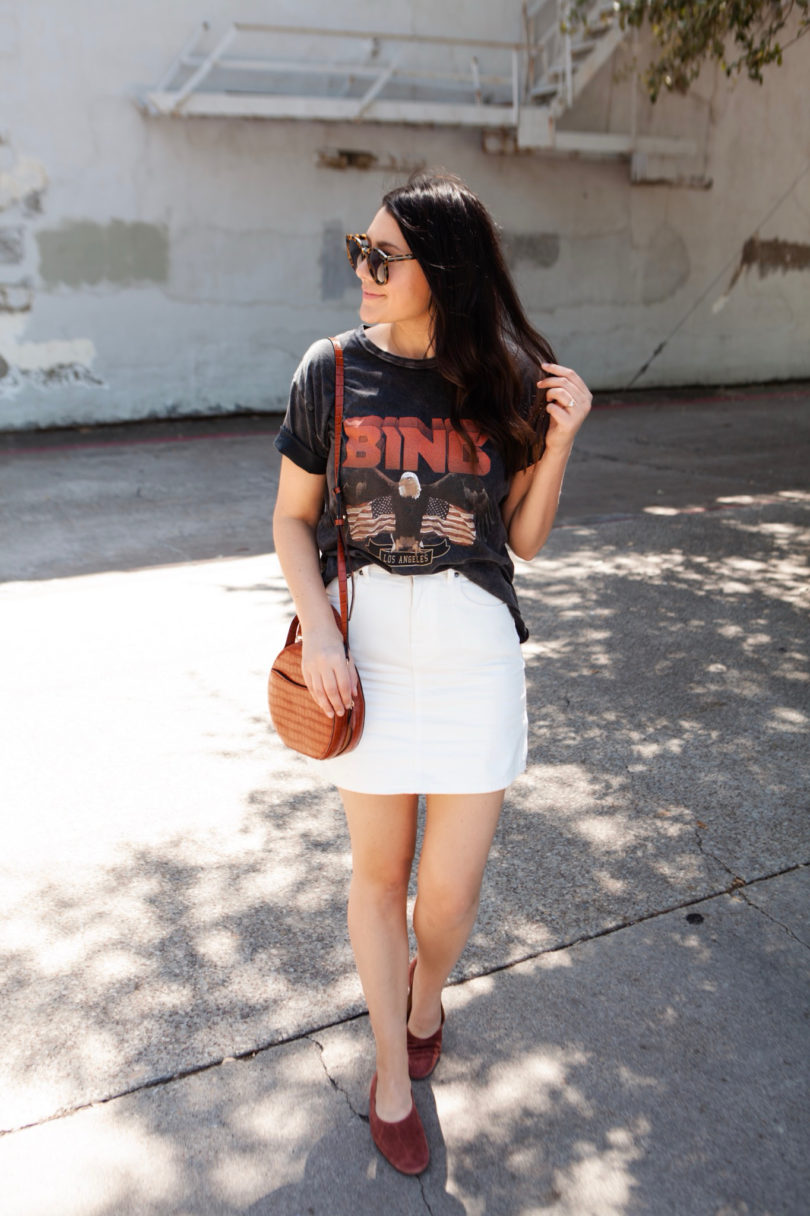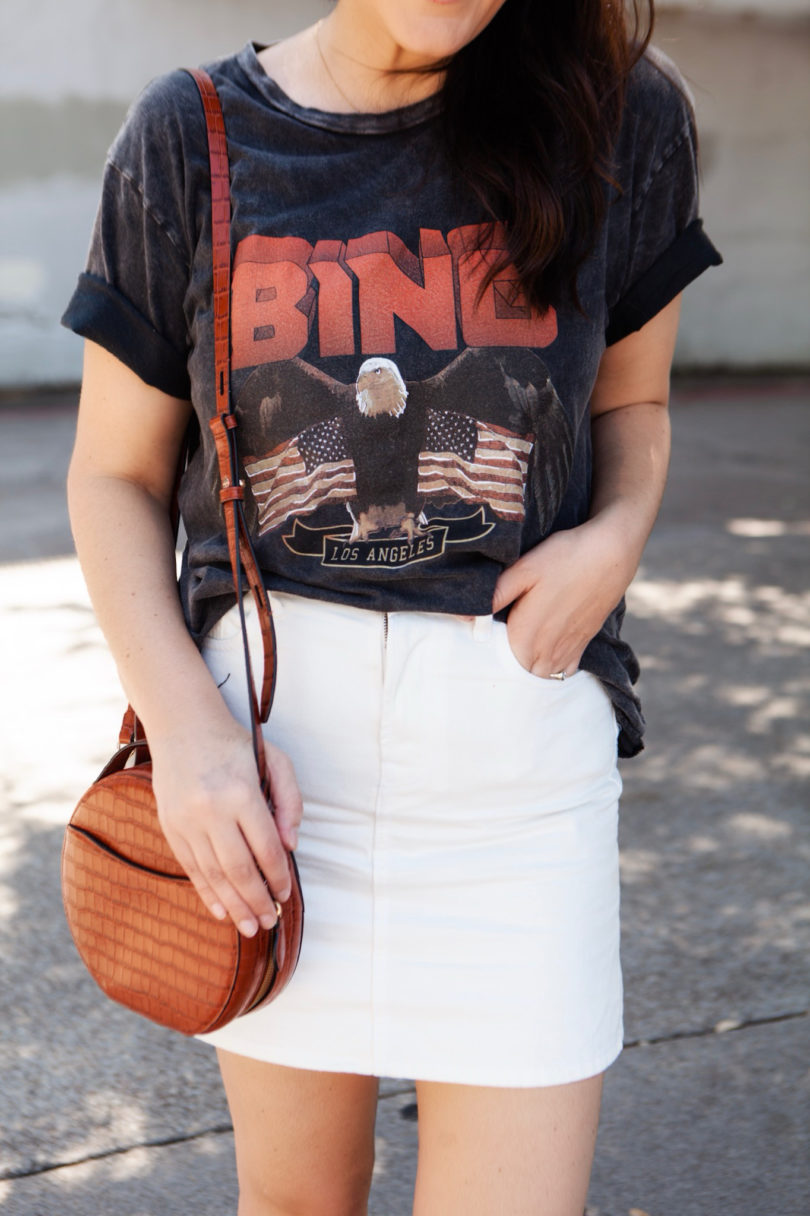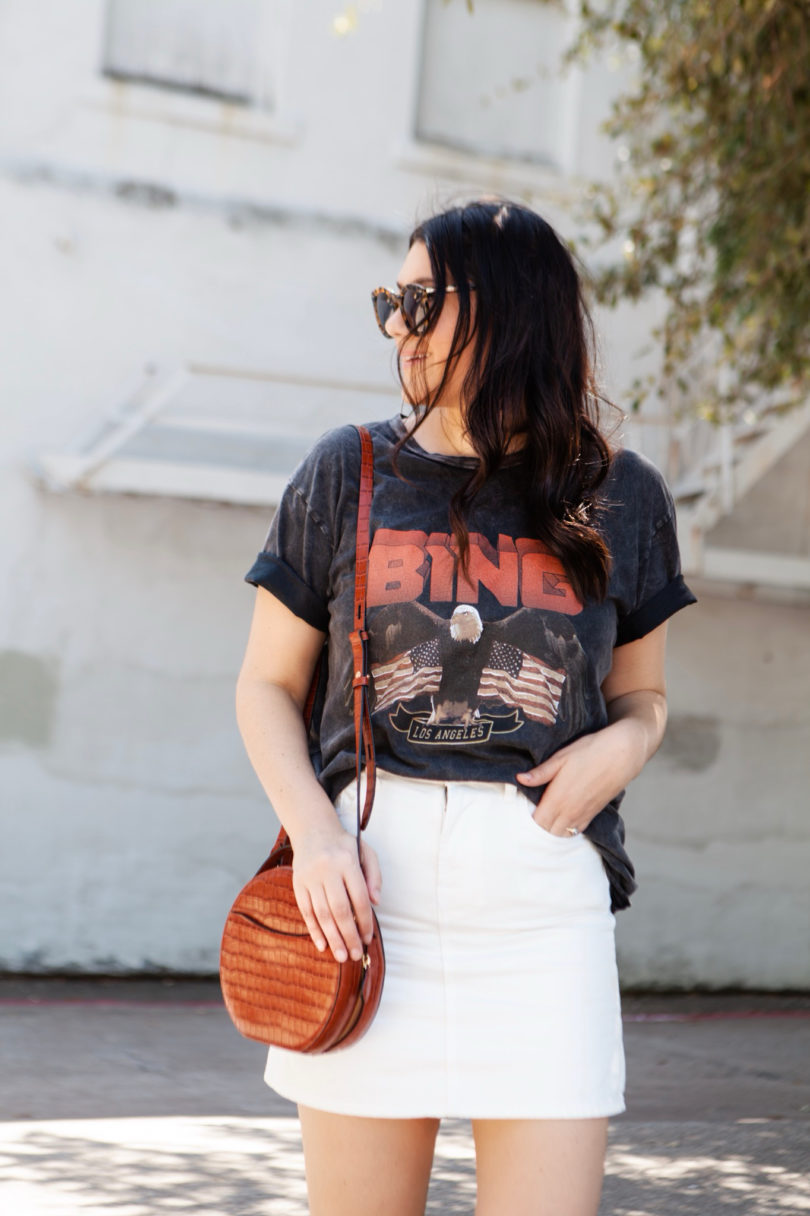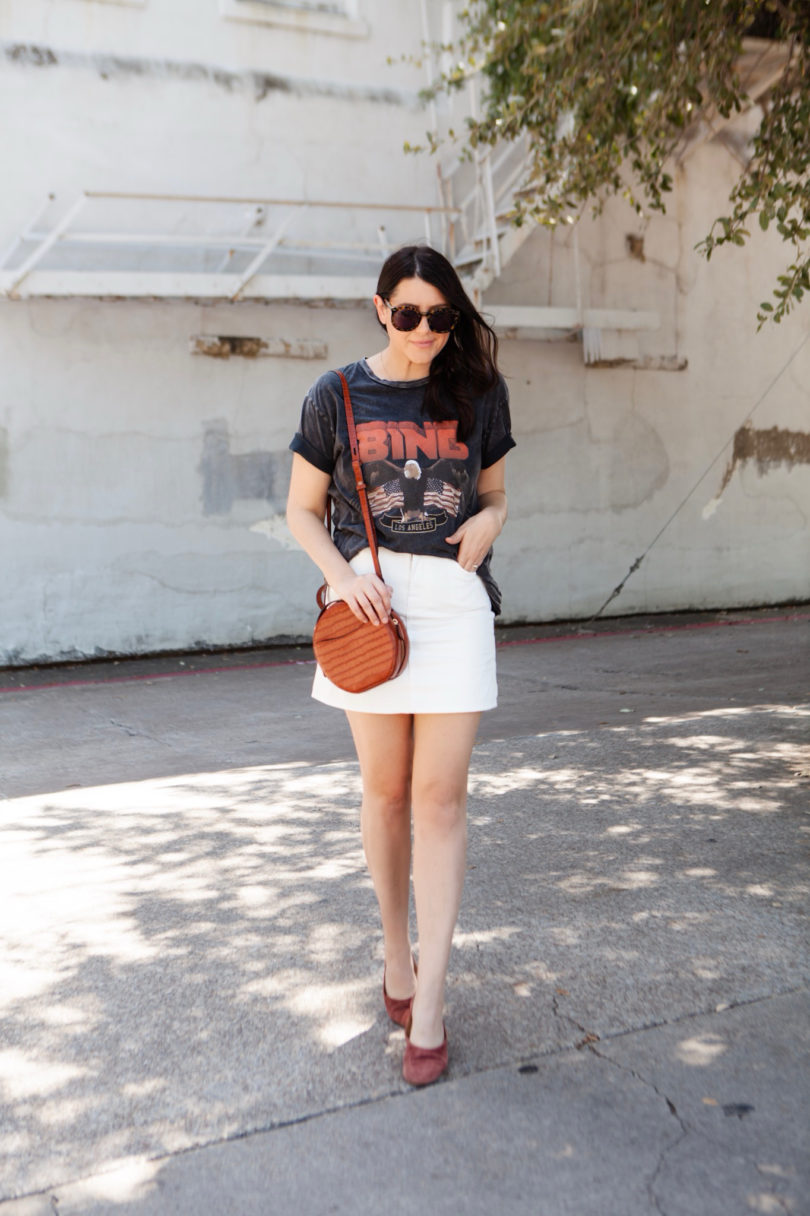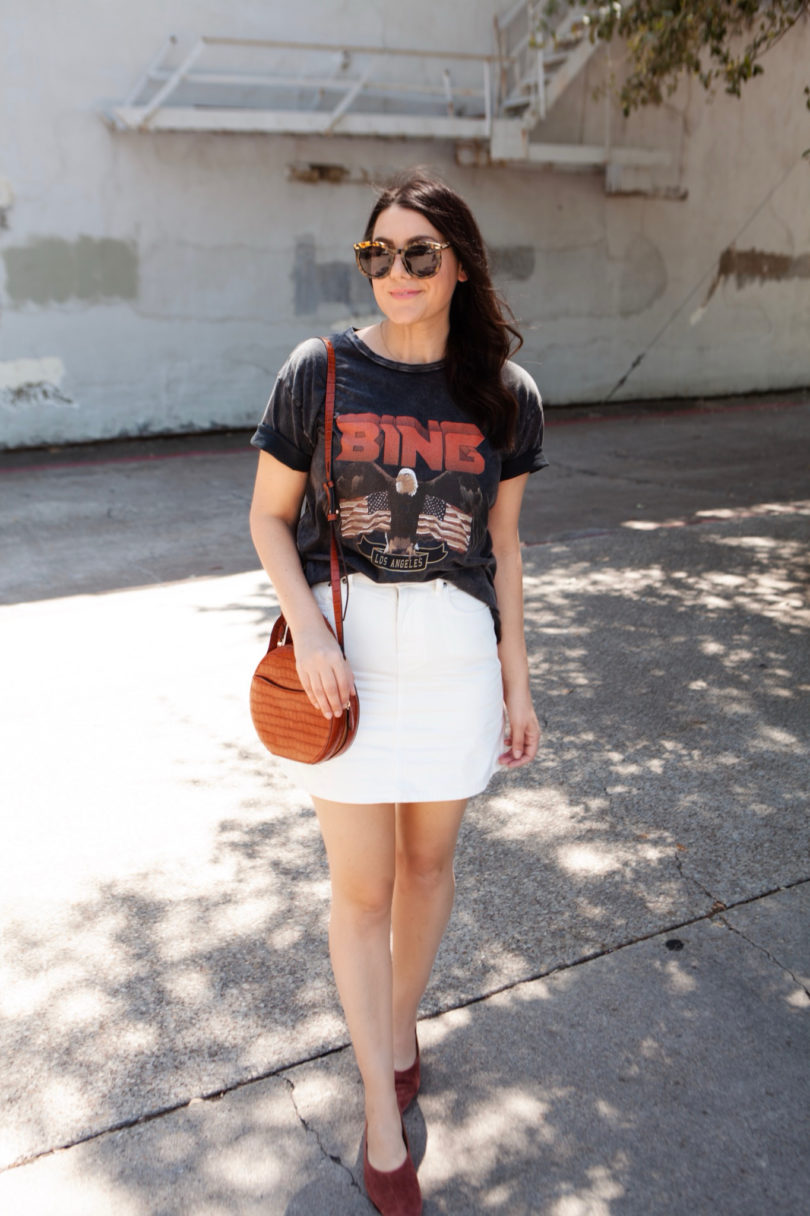 So in my old age (let me call it what is is ok?) I've become way more aware of time, seasons, months, etc. Like for instance, August is almost gone. In my mind, it should still be May but in real life it is almost September. I know you are reading this thinking "is she okay? Because time is a simple construct and calendars are everywhere" but this is the time of year that I find myself wanting to jump straight into a different season. A season that will not exist here until October at best and what happens in the meantime is I become very uninspired. August is the January of summer and although I'm ready to move on to a new season and new inspirations, I'm stuck with what I got. And what I got is summer.
So in my uninspiration (NOT A WORD, fellow scholars, this I know.) I realize that I should be looking at the seasons differently. I have a longer chance to wear things that I actually love — like easy tees and skirts and denim cutoffs — and try out trends that I've not yet tried. For example, I've LOVED this tee on so many women via Pinterest, or IG or the one true style queen, Anine Bing. (This is her tee, by the way.) But I've never worn it on the blog or really tried to style it even though I bought it straight from being inspired by it. In fact, I bought this graphic tee way back in March of this year and I've tossed and turned over taking it back (it's too big, see my Editor's Notes below) until it was too late to return. I saw it in my closet the other day and thought 'all that needs is some good styling' and you know what? I was right. Roll the sleeves, tuck the extra length, pair it with a white denim mini to make it pop. Sometimes being uninspired is the exact way to become inspired. Remember when our moms' would say 'it's good to be bored' to us in order for us to go play? It's still the same, 30 years later.
How do you feel about this graphic tee reunion? I feel like I could do a timeline of internet graphic tees, as they really peaked with J.Crew around 2013-2014 and kind of fell off until this year with this bolder look. We went from quirky phrases in 2011 to dark vintage graphics in 2019. It took me a second but I love the darker look of this graphic tee trend, especially anything Anine Bing does. She can do no wrong in my book.
All that to say, I rounded up a slew of graphic tees (all price ranges too!)

Also it looks like this version of these Day Flats sold out fast! I've linked a similar pair, but just for reference these are the Desert Rose Suede Day Flats. Hopefully they will come back in a second release! Find the Day Glove from Everlane here. Highly recommend if you are looking for a high quality leather flat that is comfortable for all day!