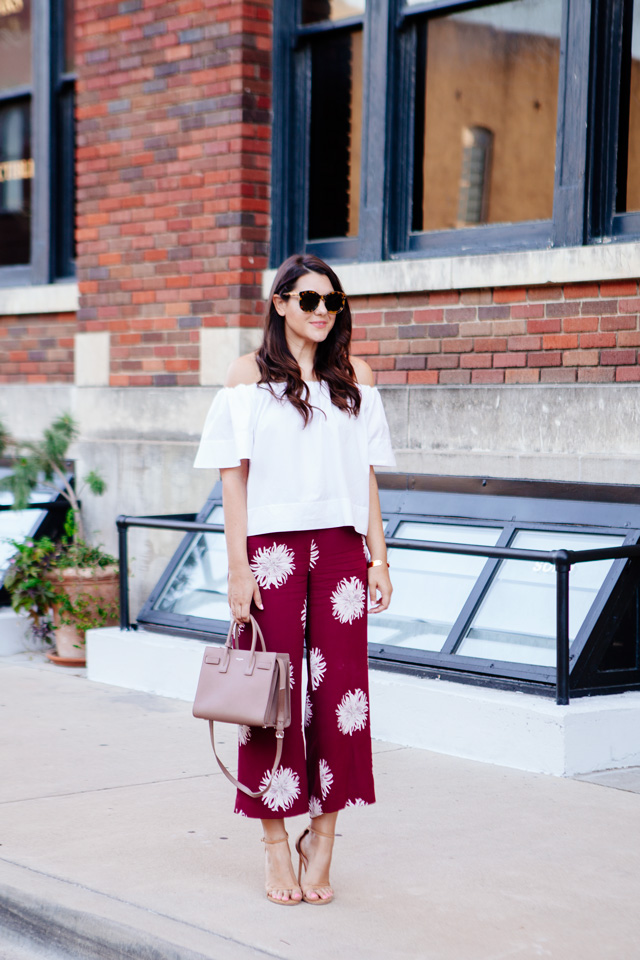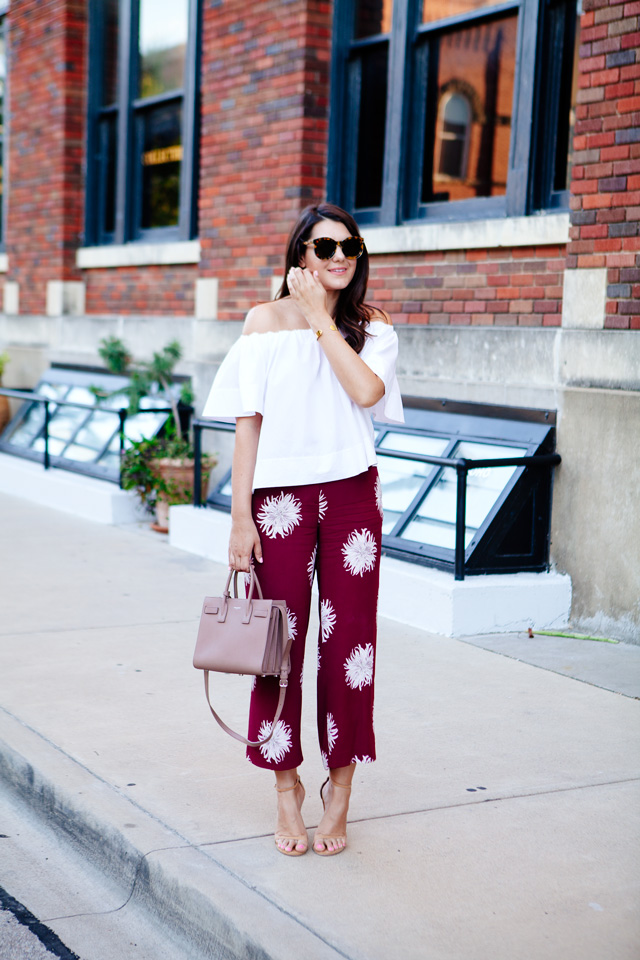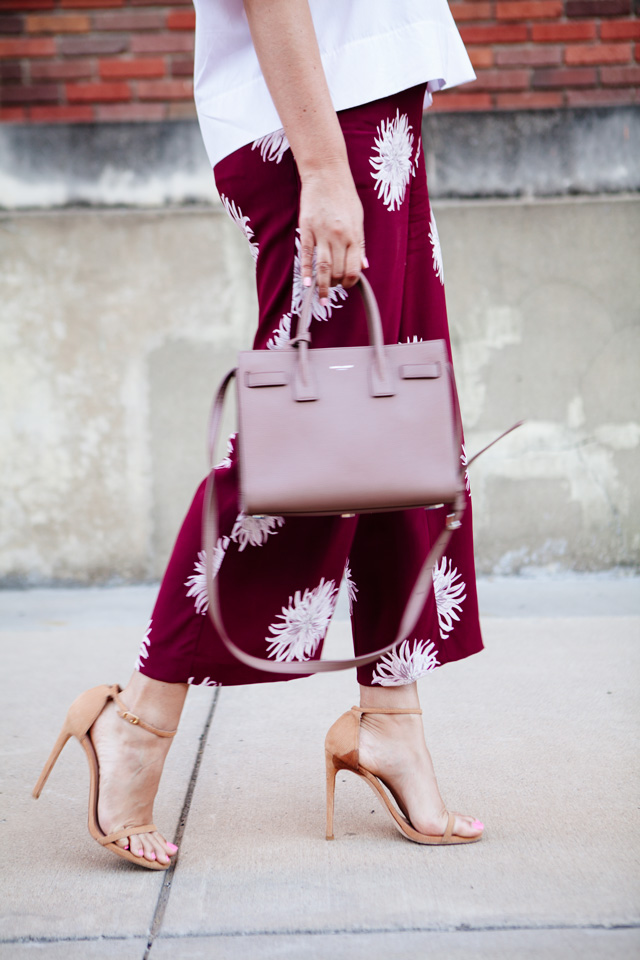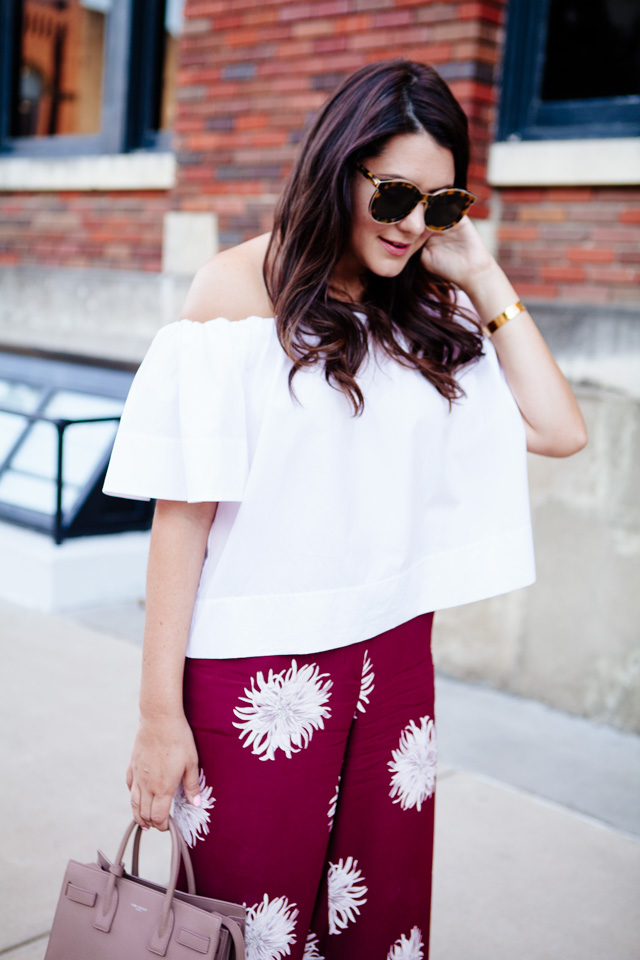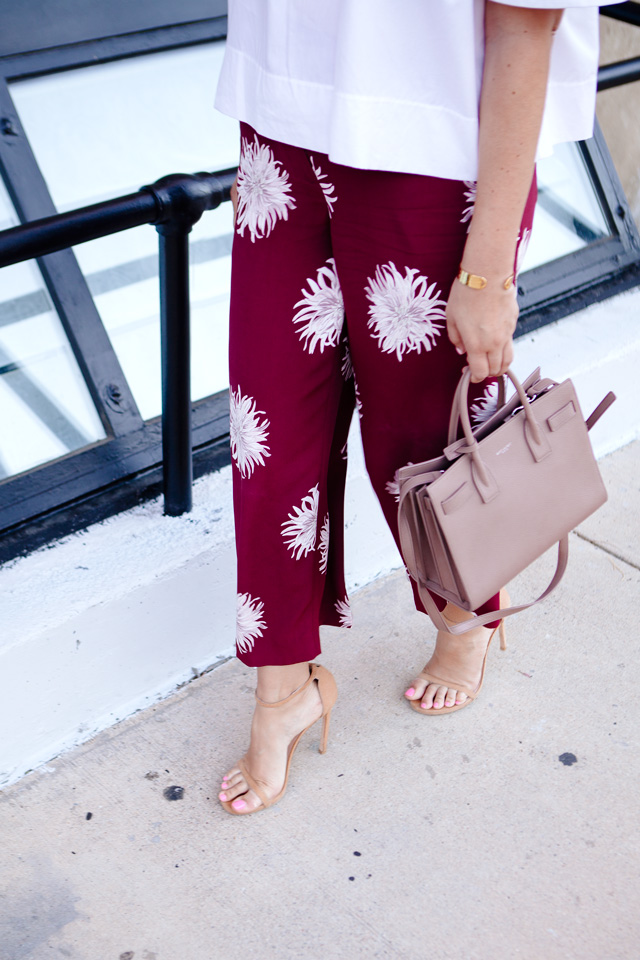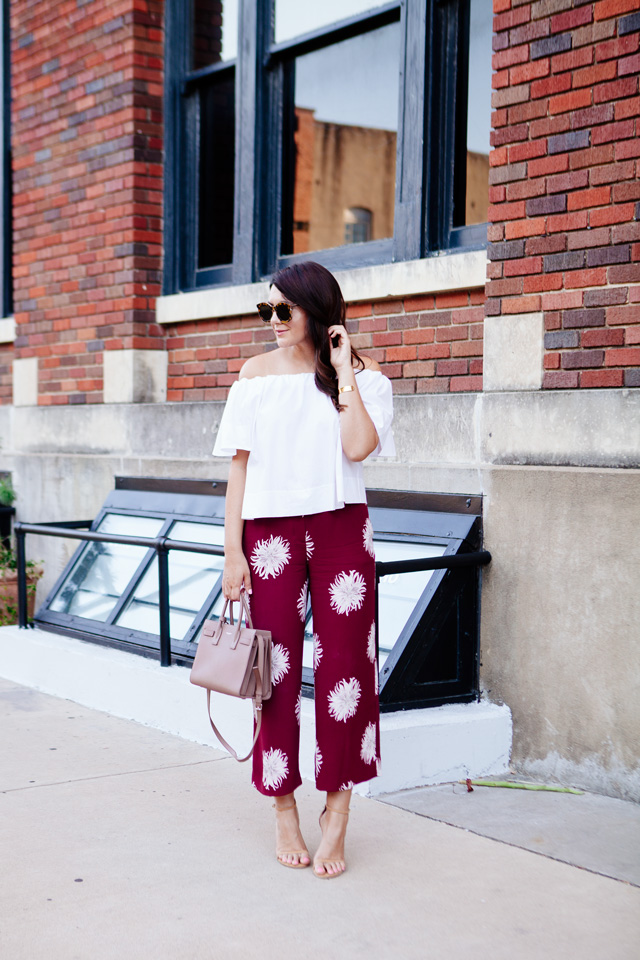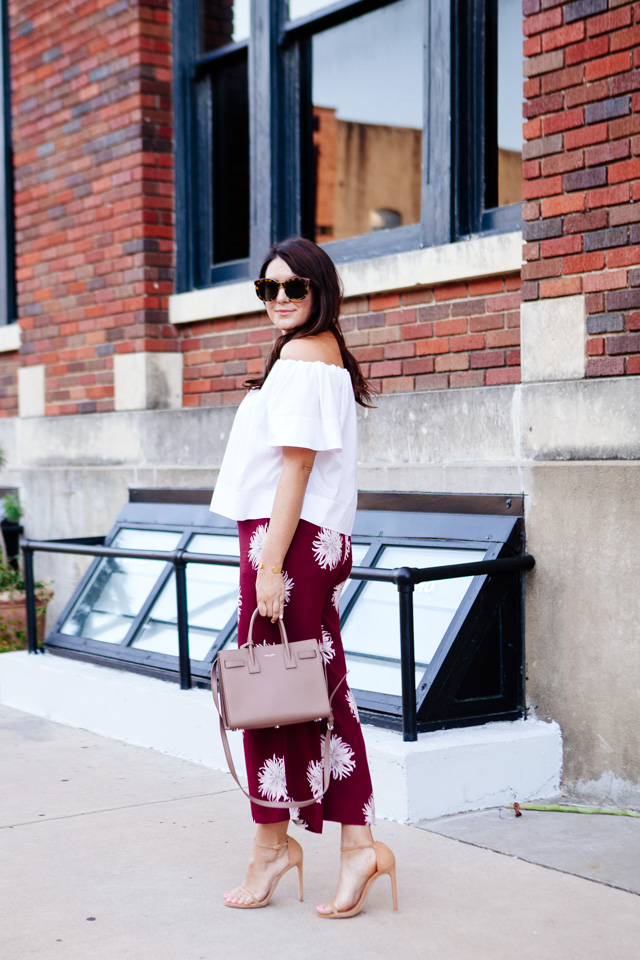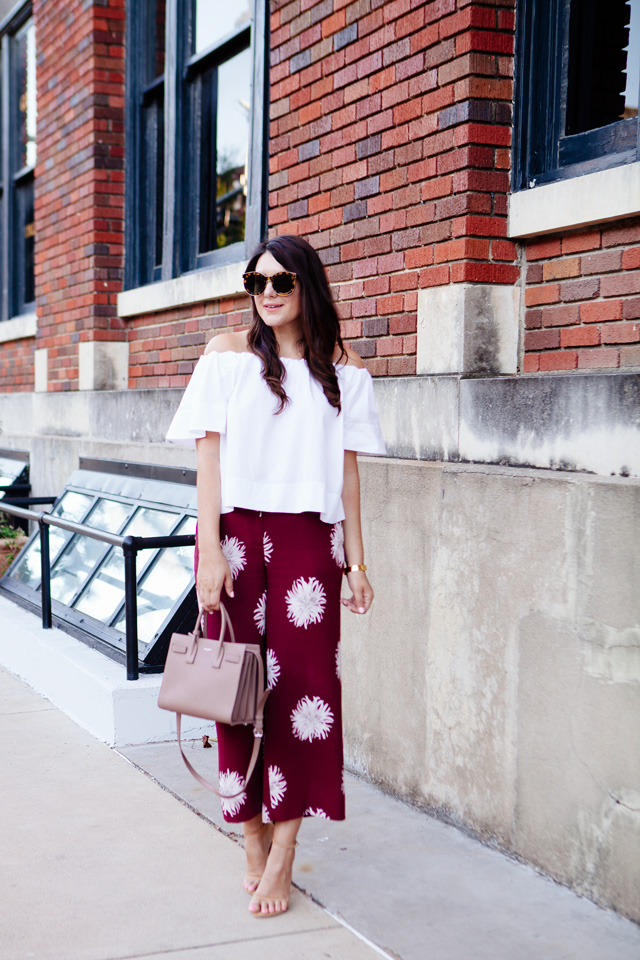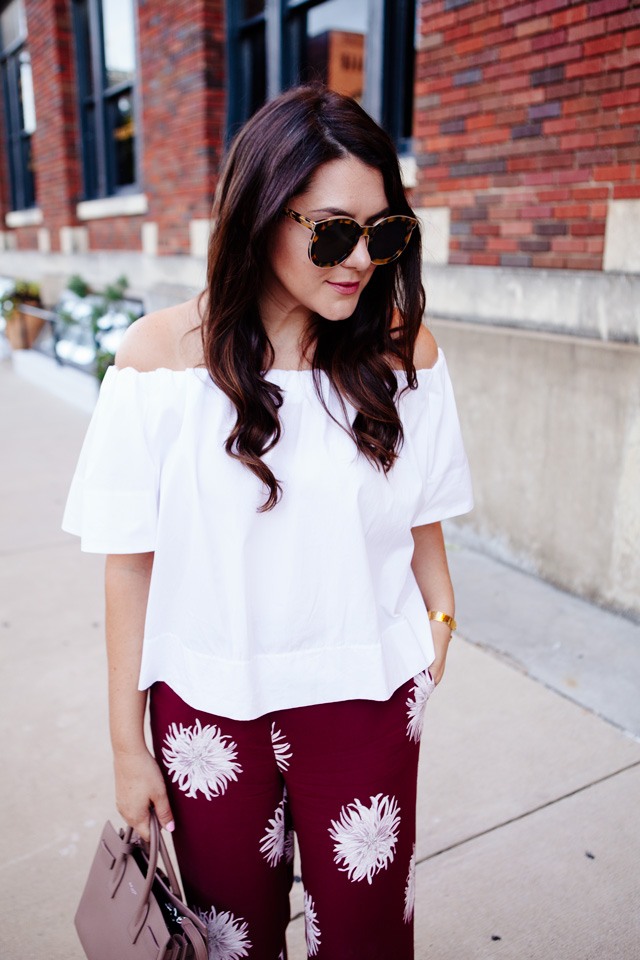 I have long been a fan of floral pants. I could link all the times I've worn the many different floral pants of my life but that would be exhausting. So you'll just have to take my word for it. I think we can all agree that the KE archives have a solid representation of florals from skirts to dresses to tops to pants. Floral is my signature color.
In my experience, great floral pants are a rare occasion; they are the unicorn of pants. So when I find them AND the fit is perfect AND the oversized print is spot on — I've got to snatch them up. Some people play Pokemon Go, I shop for floral pants. Got to catch them all.
This Vince top has been giving me life this summer. From cut-offs to denim to these pants, it's been such a staple. It's still around at Nordstrom and it fits just a little bit oversized (I'm in the small) and I've found another option here! Dear off the shoulder tops, please stay forever. I love you and will probably even wear you this winter, like a love-drunk idiot.