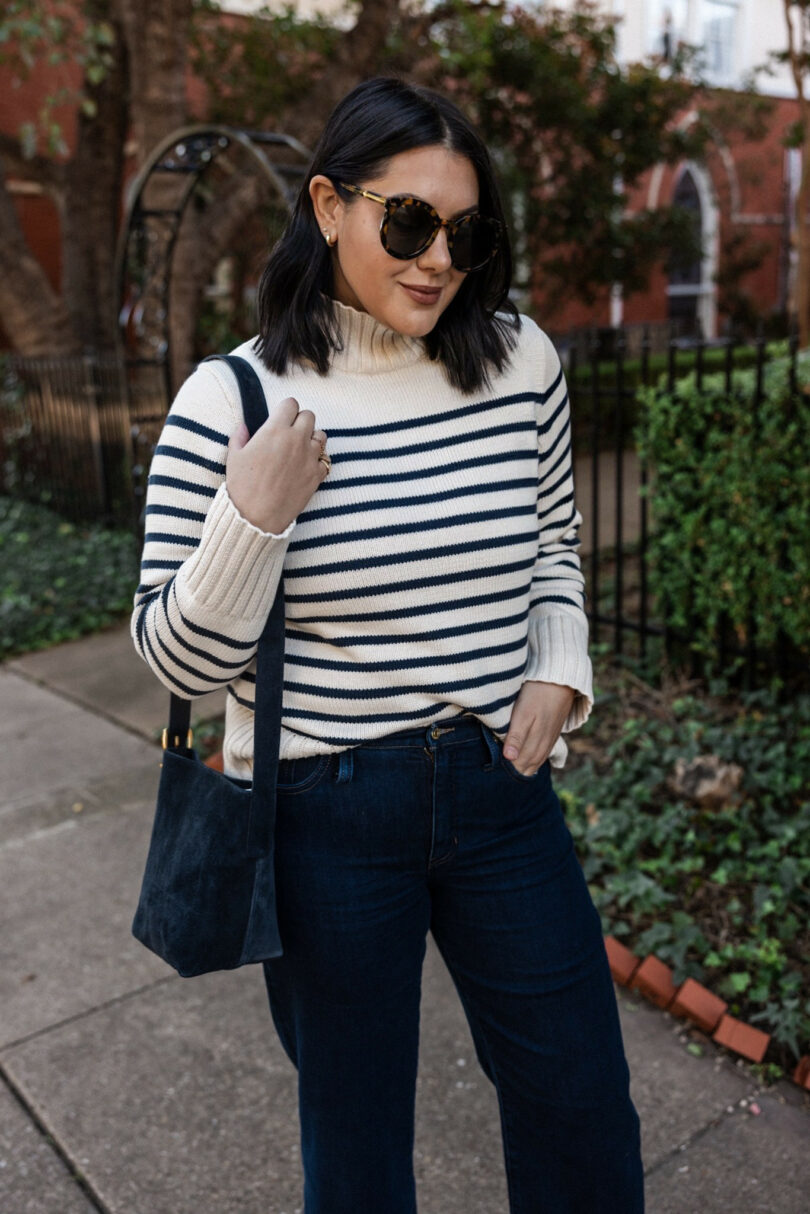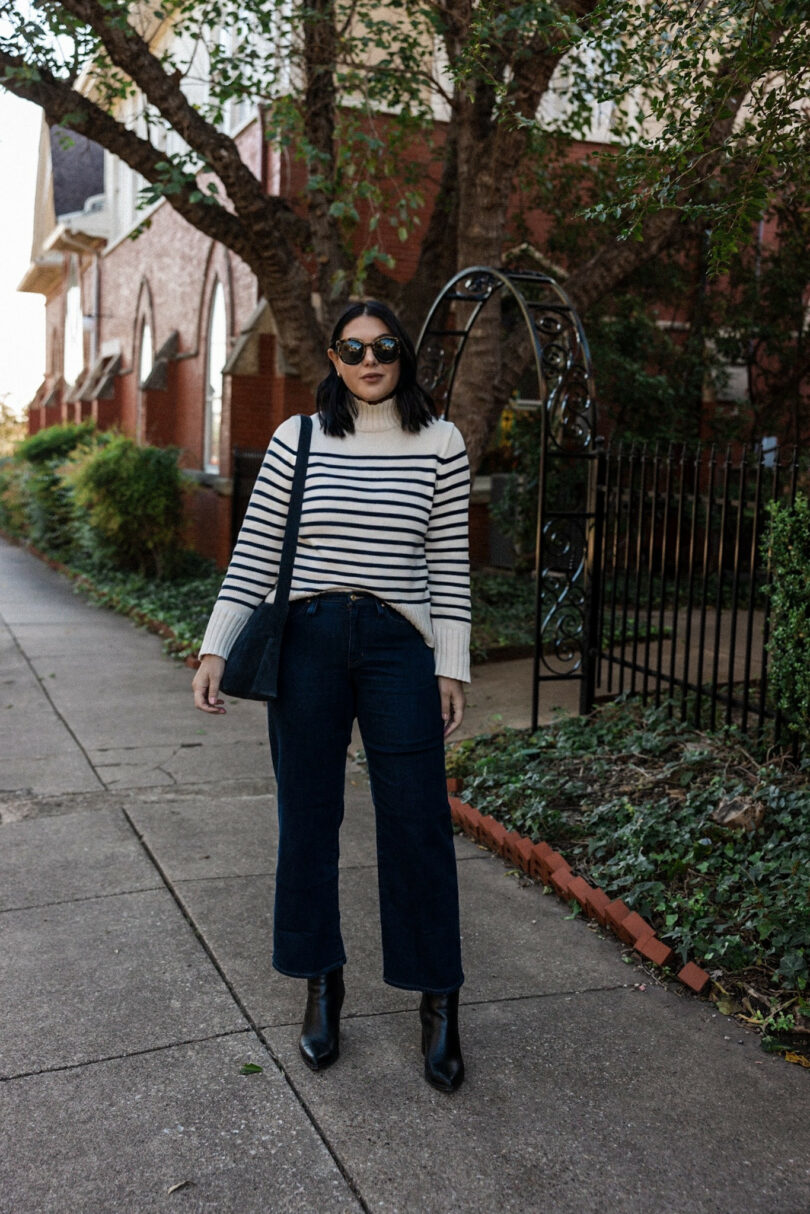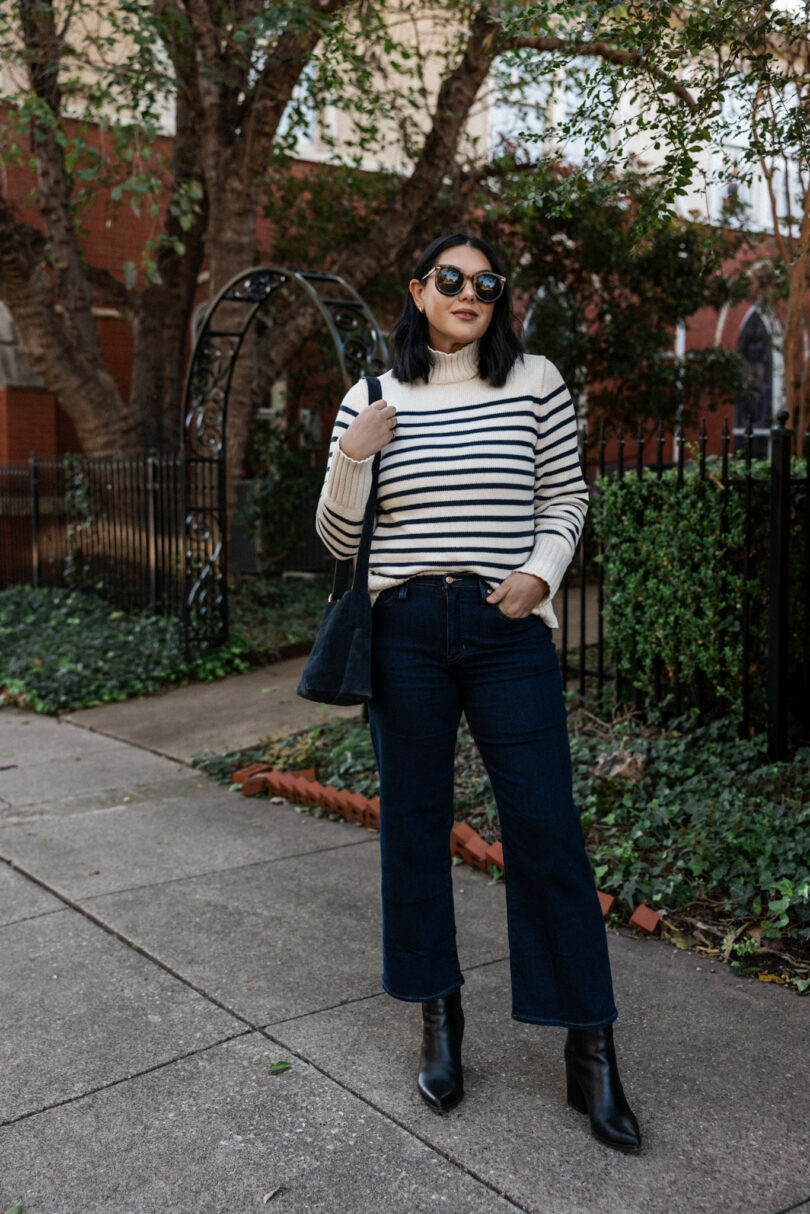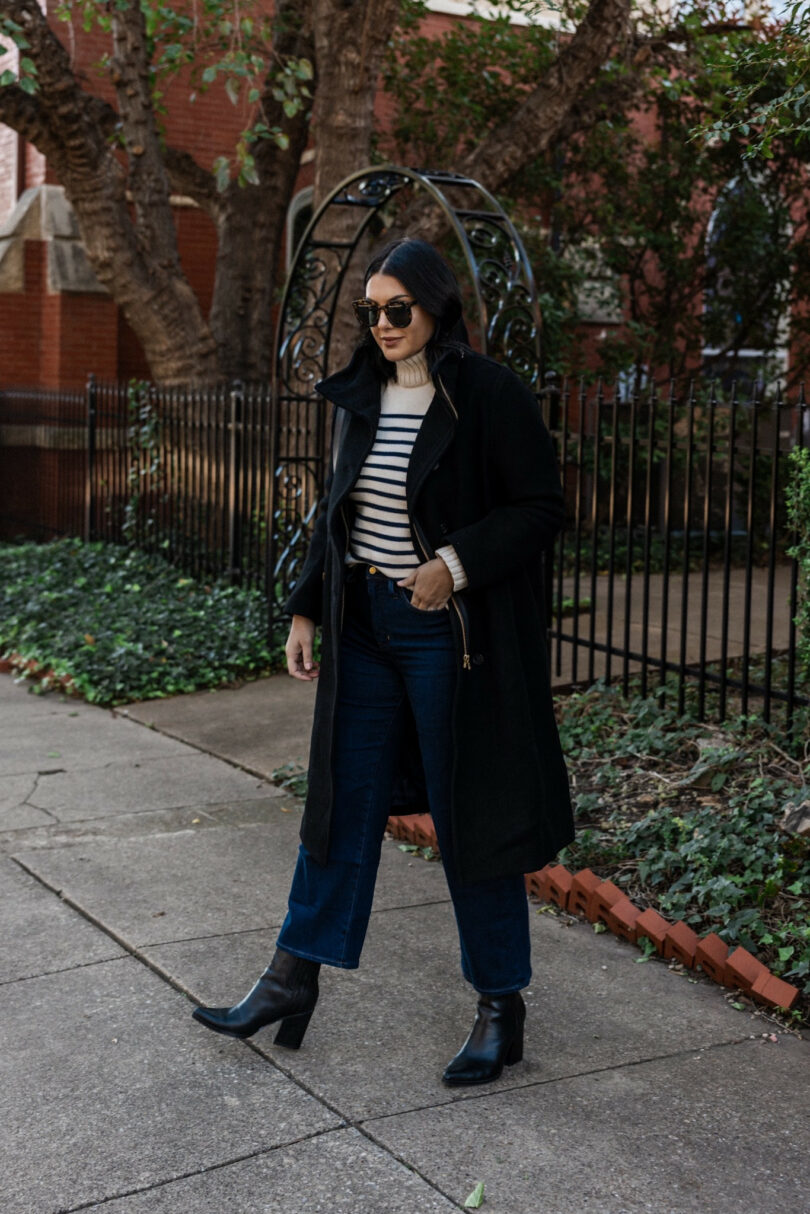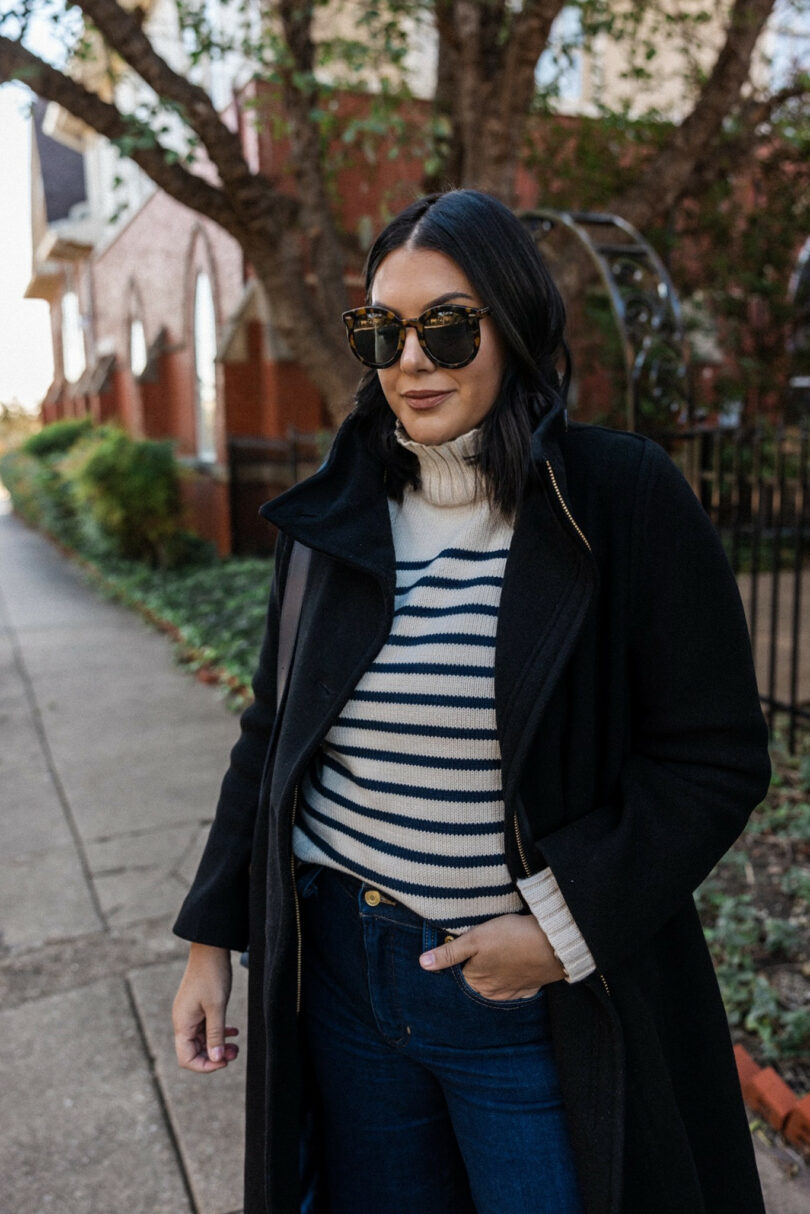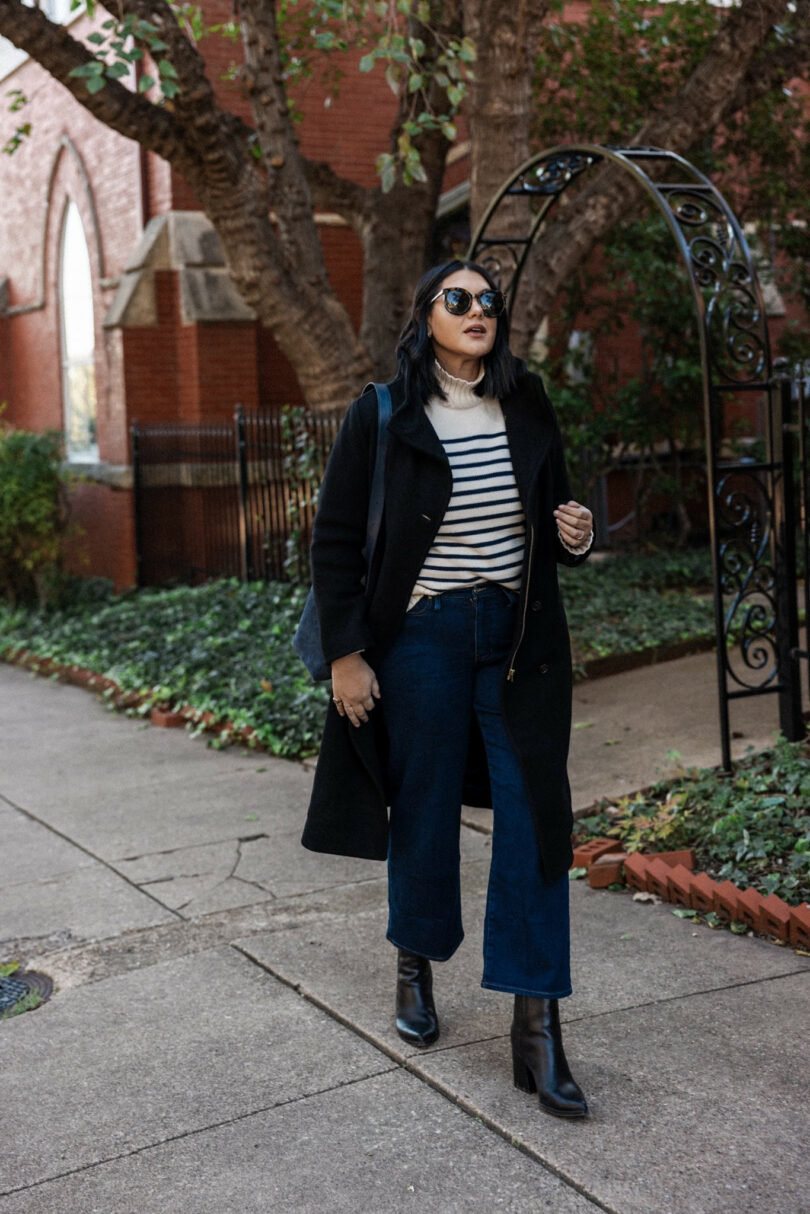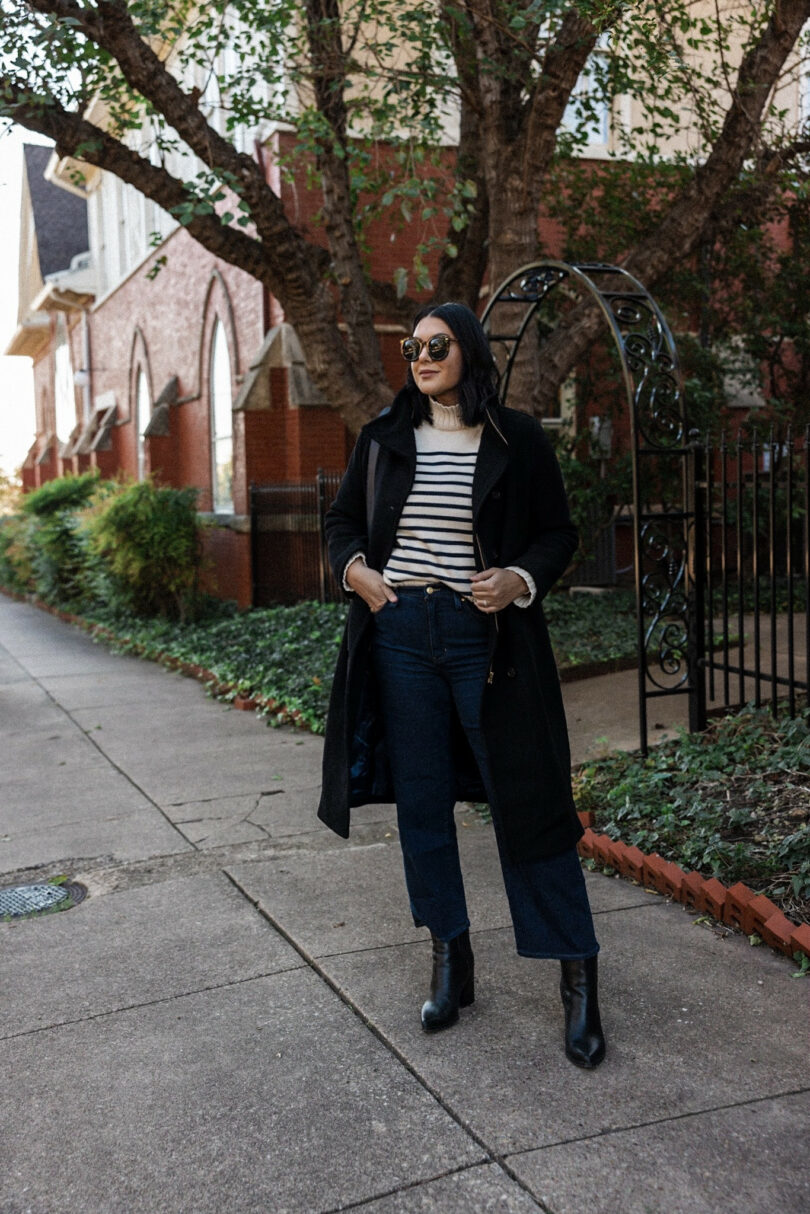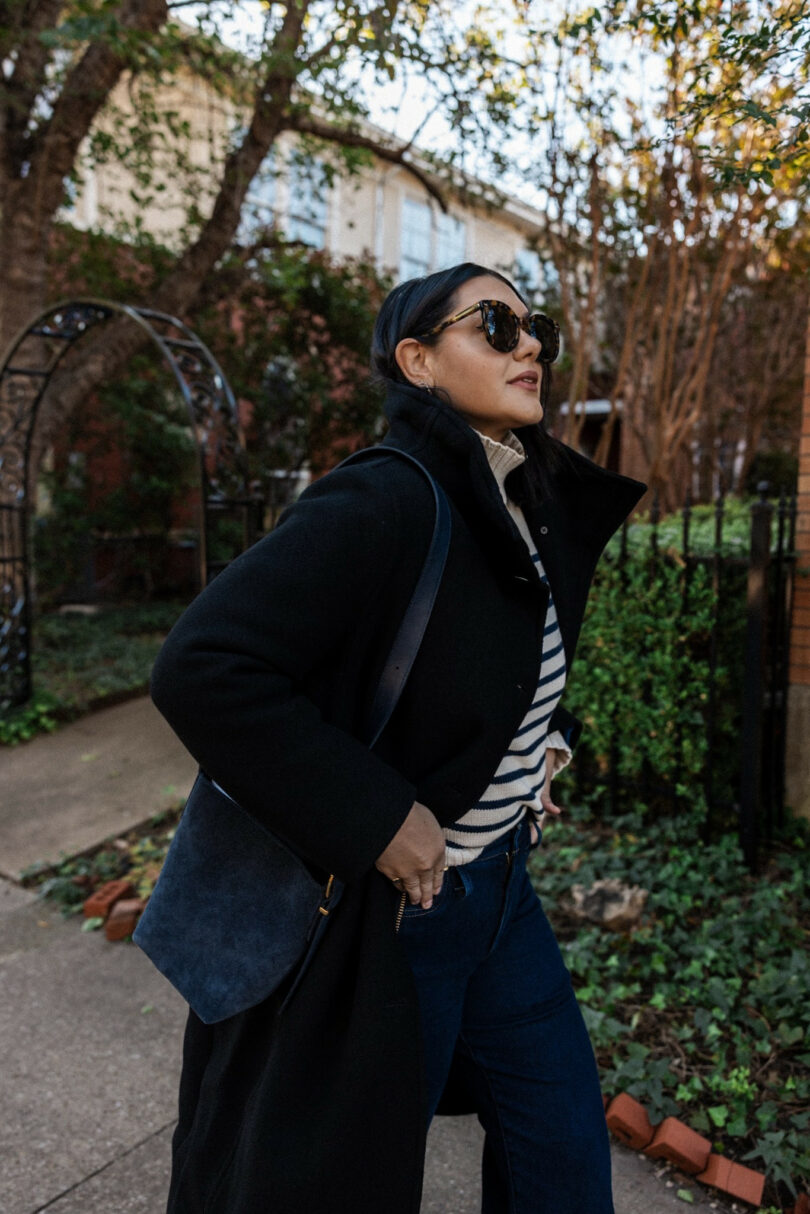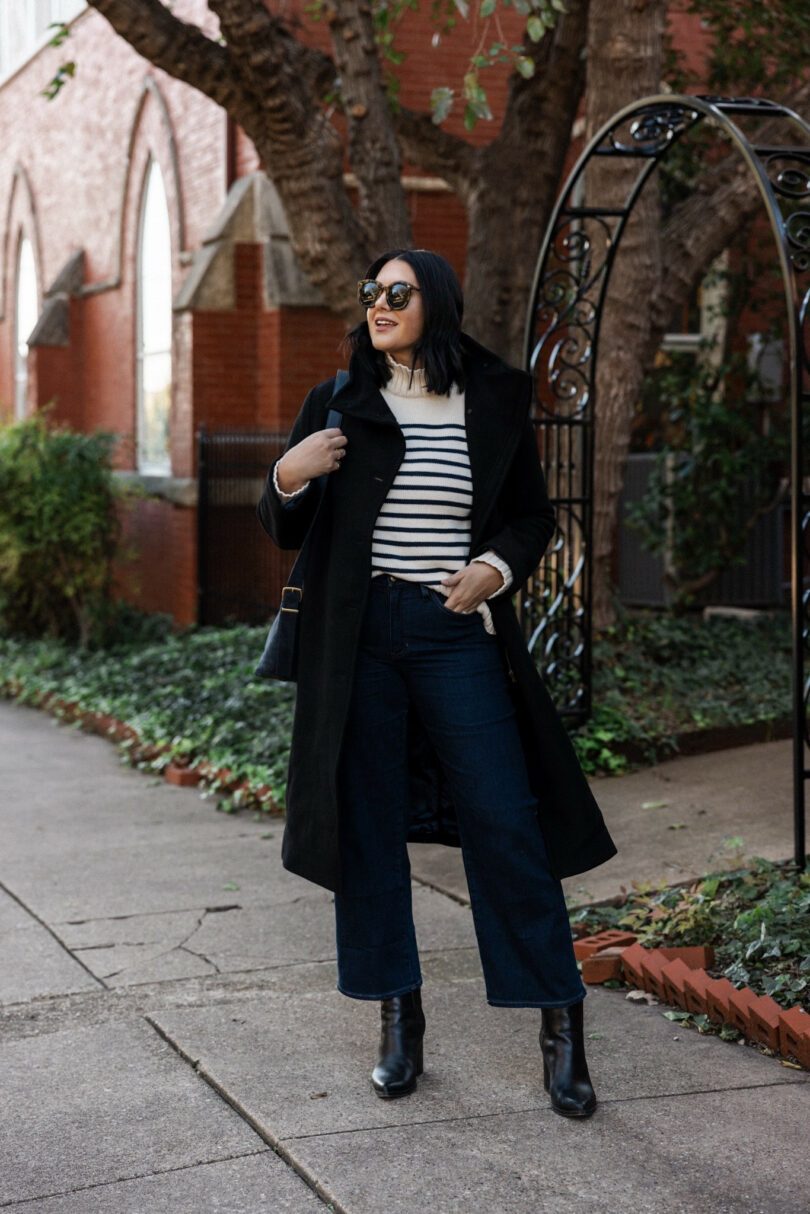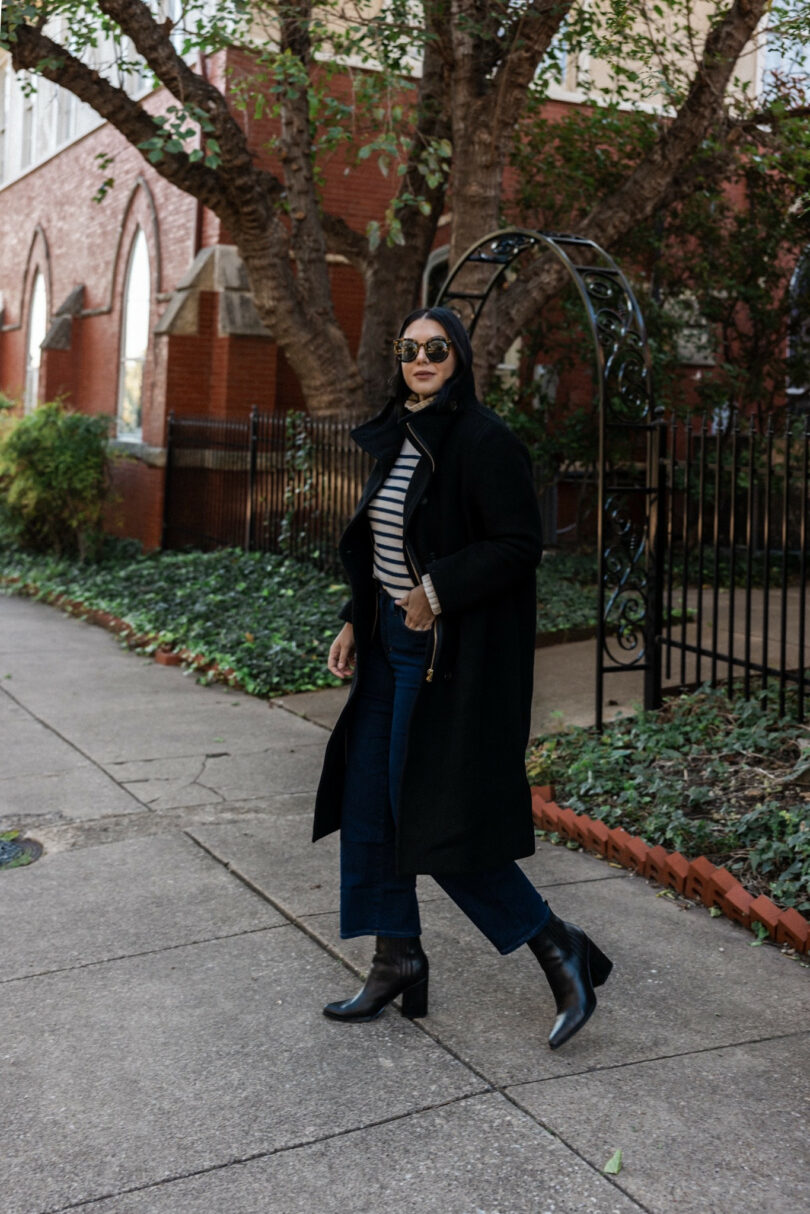 Today I am a walking capsule wardrobe. I opened this post to write and it looked like a page right out of a capsule wardrobe. So I thought let's break this outfit down to 4 pieces that would be great investments for any wardrobe this fall and winter.
Side note: where are my monthly capsules you ask? I honestly got burned out, so that's why the sudden stop. I think that I want to move forward with seasonal capsules instead of monthly, I'm just not sure if I want to start the next one in November or start clean in 2024. I'd love to know your thoughts +  any feedback. I want them to be helpful because I do them for you!
___________________
The Striped Sweater

Lord knows I love a striped sweater. They can come in many styles and this one is classic prep (in true J.Crew form, of course). What I like about striped sweaters is that it breaks up the monotony of sweater season, which always feels like it overstays its welcome each year. But this sweater will even work in the lighter days of early spring as it's versatile to the end. As far as this specific one, it's a really well-constructed sweater, fit is slightly more tailored as well in the best way. It feels expensive and luxe. I am in the large, I prefer this fit on this sweater as it's a tighter, thicker weave and I don't want it to be even the slightly bit fitted.
The Black Coat

Would you believe me if I told you this is maybe one of the first black coats that I own in recent memory? I'm not even kidding — how have I lived this long without a staple black coat? And maybe my memory is fuzzy, but I know I have a navy coat, a plaid coat, a million brown / camel / tan coats. I had a black kind of lightweight blazer-esque coat from Zara (until I sold it!) but it wasn't warm enough to wear on the coldest days. This here is a nice black coat from J.Crew, I was absolutely giddy opening it up. It's gorgeous and the perfect weight for me. It runs a touch generous, just FYI.
It's funny because I truly believe in the powers a great basic black coat. It's sleek, chic and can be worn with literally anything. A black coat is a capsule keystone for sure.
Dark Denim Jeans

Dark denim for fall will always be a good idea and a perfect addition to any fall capsule. I think in each of my fall-centric capsule's I had an instance of dark denim; they just make sense for the season. I find this hue to be the most versatile with brown hues and black alike. This pair is from J.Crew and it's the kind that is brushed on the inside so it's a bit warmer. It's been freezing here if you can believe that so these have come in handy. They run generous as well!
Black Heeled Booties

Per my shoe guide, these are still one of my most worn pairs of booties ever. I love this pair of Marc Jacobs boots because they are comfortable and the heel is just right. I love a high heeled bootie and this one fits the bill. (If you like the look but not the heel, check out these from Madewell.) I truly could get away with wearing this pair of booties with everything this winter as my main pair of shoes. What am I even saying? I could and I will.
_________
Shop Four Pieces for Fall