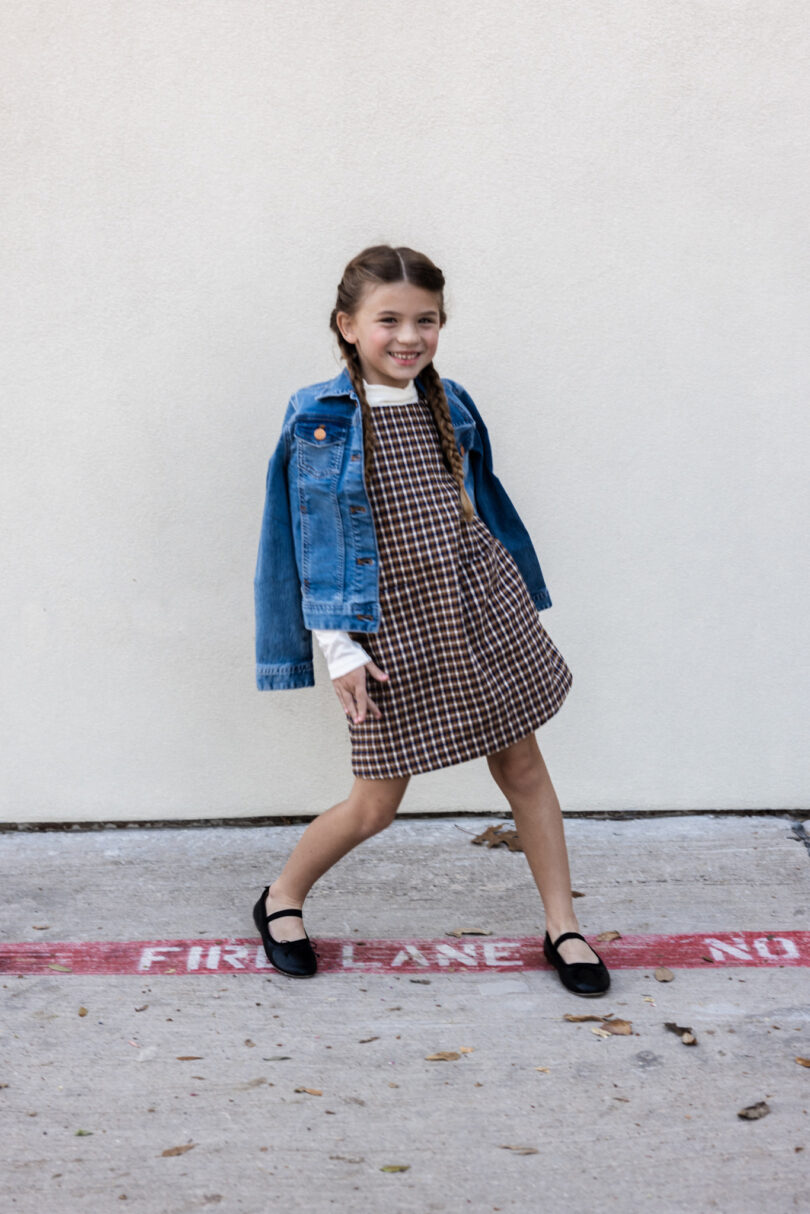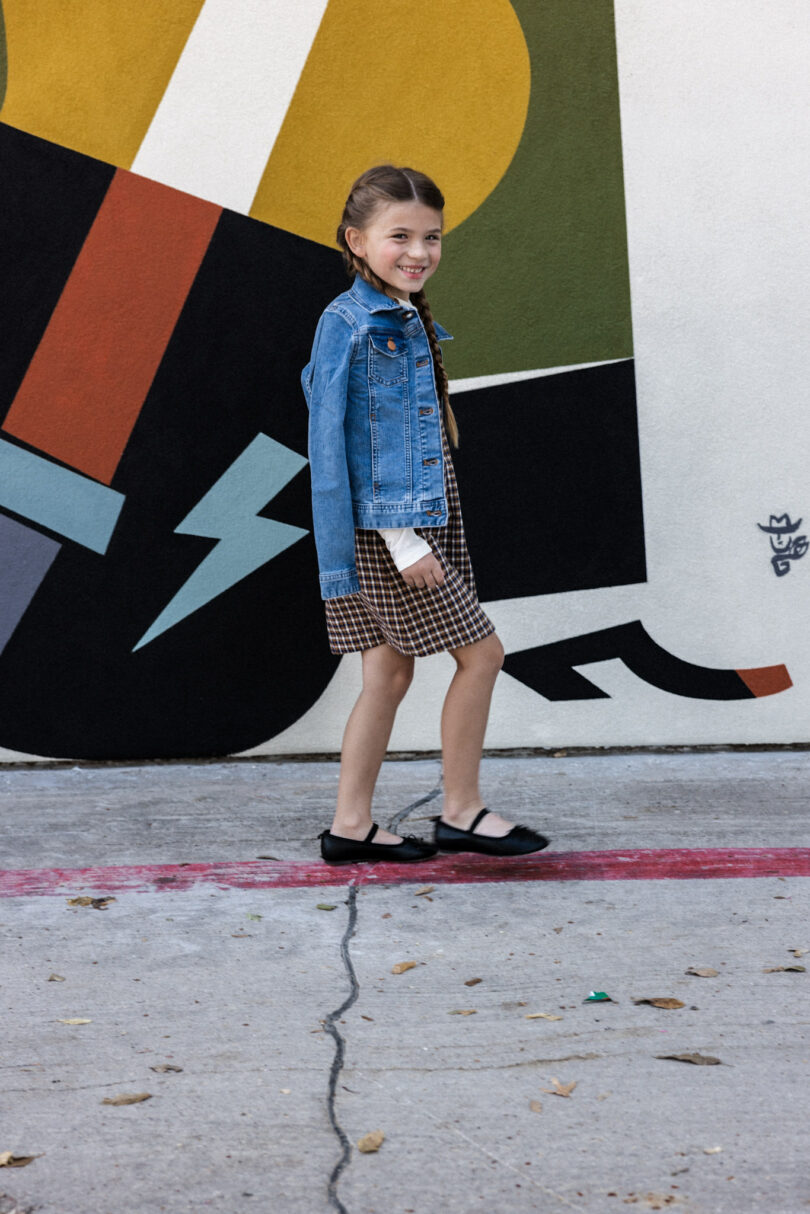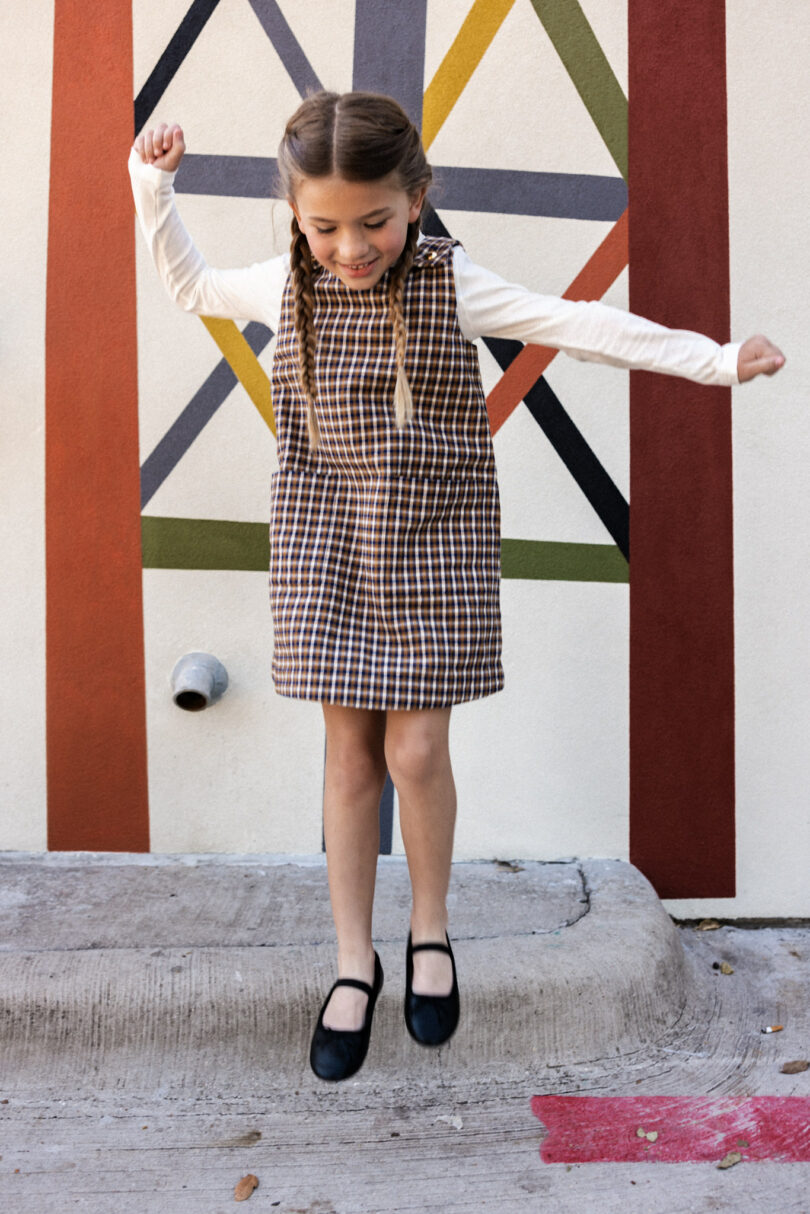 Gemma is helping me out with today's post! It probably comes as no surprise to you but, G loves her some clothes. And I'm not kidding when I tell you that she can put an outfit together beautifully. Now this one had some input from yours truly but this kid has style. She has watched me take outfit photos for a while now so she requested her outfit pictures and we happily obliged. This colorful new mural is downtown and it worked out perfectly for the shoot!
J.Crew Kids is having 40% off as well this week and I thought I'd share this outfit along with a few of our favorites! This coat especially is a good deal for 40% off. I find that if I go for a nicer brand that I can machine wash (North Face, J.Crew, etc etc) her coats last a lot longer than the cheaper ones I find. I like to get as much wear out of a coat for her and let's be honest, kids can be tough on them. I just washed up her North Face I had bought from Anniversary Sale from last winter and it washed out beautifully and is ready to go this season. I just need the arms of her coat to grow with her 😉 But taking the high quality North Face compared to a puffer coat I bought on Amazon is not even worth comparing; once I washed the Amazon one the stuffing balled up and it was no longer warm and just like that I was on the hunt for a better coat. Just my two cents!
I've rounded up some favorite pieces for holiday and just nice essentials as well. All 40% off!

Shop the J.Crew kids sale here 🙂
Just a quick review — the plaid jumper is fully lined and the buttons are functioning so it's easy to get on. It's warm and comfortable. The length is perfect for school. Her turtleneck is so soft, fit is TTS and non-sheer. Her shoes run true to size and so far she has said they are comfortable.