Hello there friends! I posted a try on in stories on Sunday and as promised, here it is on the blog. This week is 40% off at J.Crew if you sign up for emails (or 30% if you don't want to!) So I thought a J.Crew try is perfectly timed! But first, a few of my thoughts:
I will be honest — my favorite pieces from this try on are the two coats. I've been wanting a black coat and the villa coat fits the bill so well. I don't know if these are just really great coats or I was just really in the market for a brown and a black, but these two have me WISHING for cold weather. And you know how much I hate being cold, so that's really saying something.
The tweed skirt you'll see below is so adorable, it's very 1960s to me.  I want it to be just a smidgen longer for my particular height but a pair of tights will give me the false sense of security I need to wear this baby.
Personally I am finding J.Crew to be right back to its standards from fit to quality. I am loving everything they are doing stylistically as well. What about you? Are you finding yourself loving Madewell or J.Crew more? I tend to find that if I'm dressing more J.Crew, I'm dressing less Madewell but maybe that's just all in my head. *laughs nervously*
Okay let's get to the try on!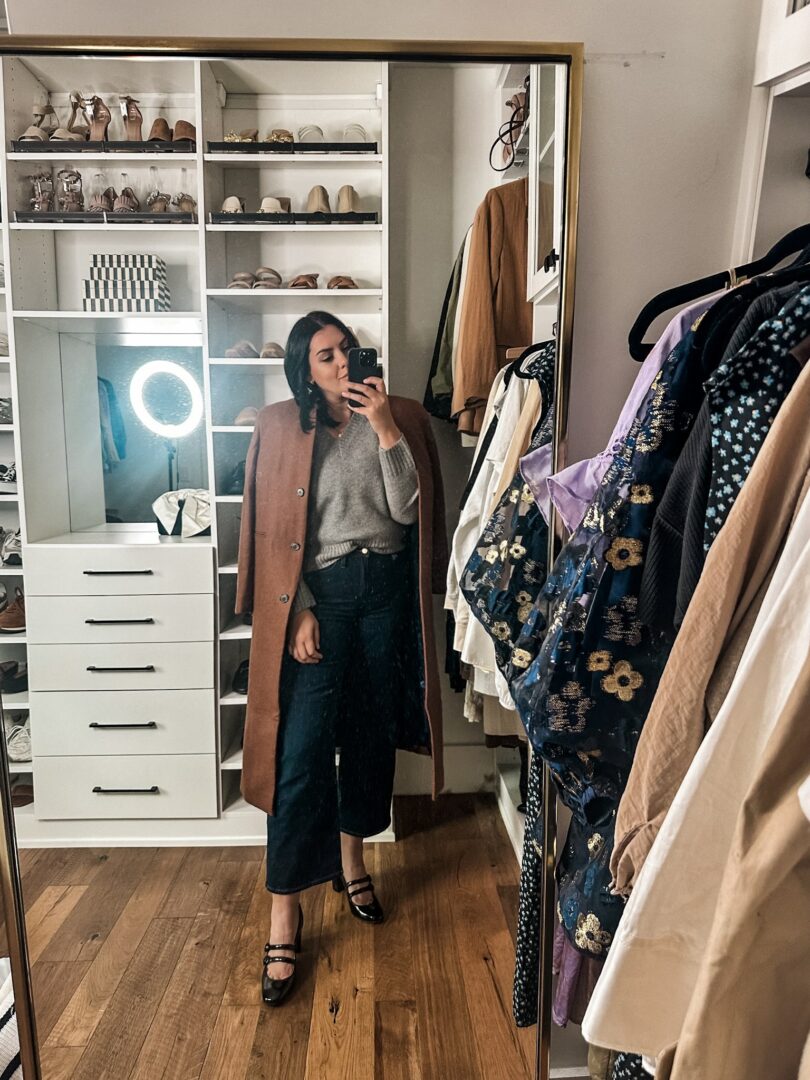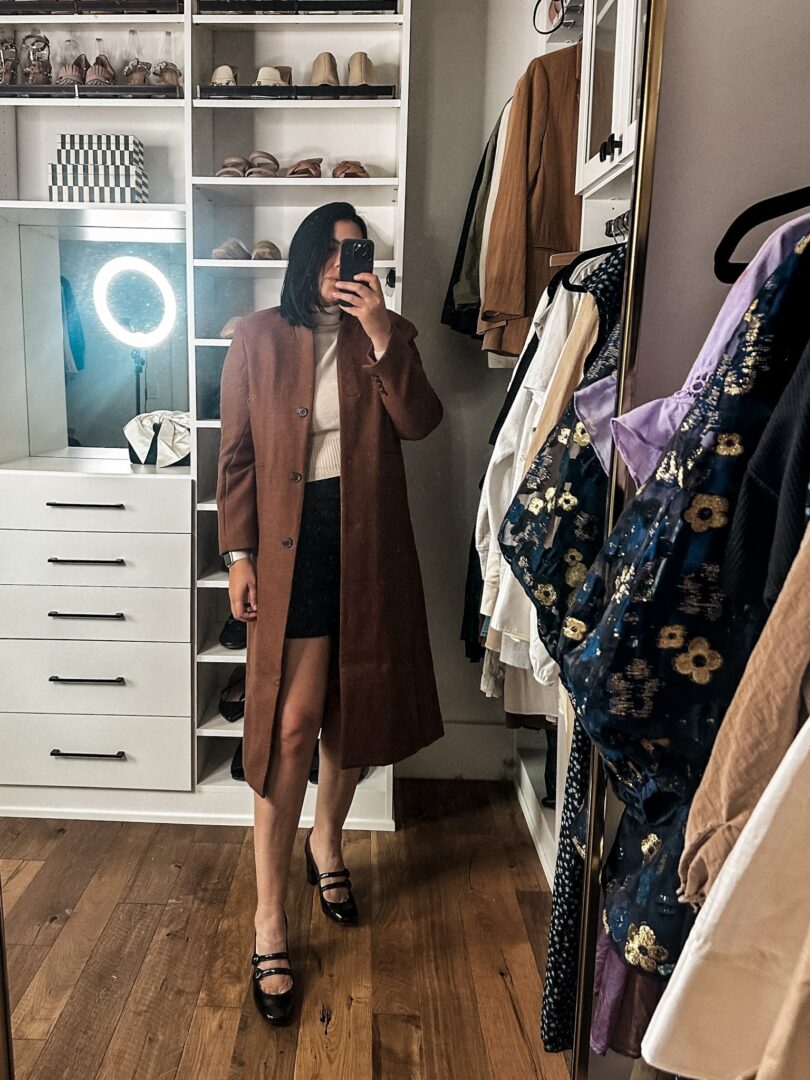 I LOVE this coat. I have a post with this coat coming later this week but this coat has me in a chokehold. AND GUESS WHAT? It's 40% off! Oh and I got the coat just in time for it to be back in the 80s here this week. It's hard being a Texan, ya'll.
Fit is true to size, relaxed. I am in the size 10 and it fits perfectly with a sweater.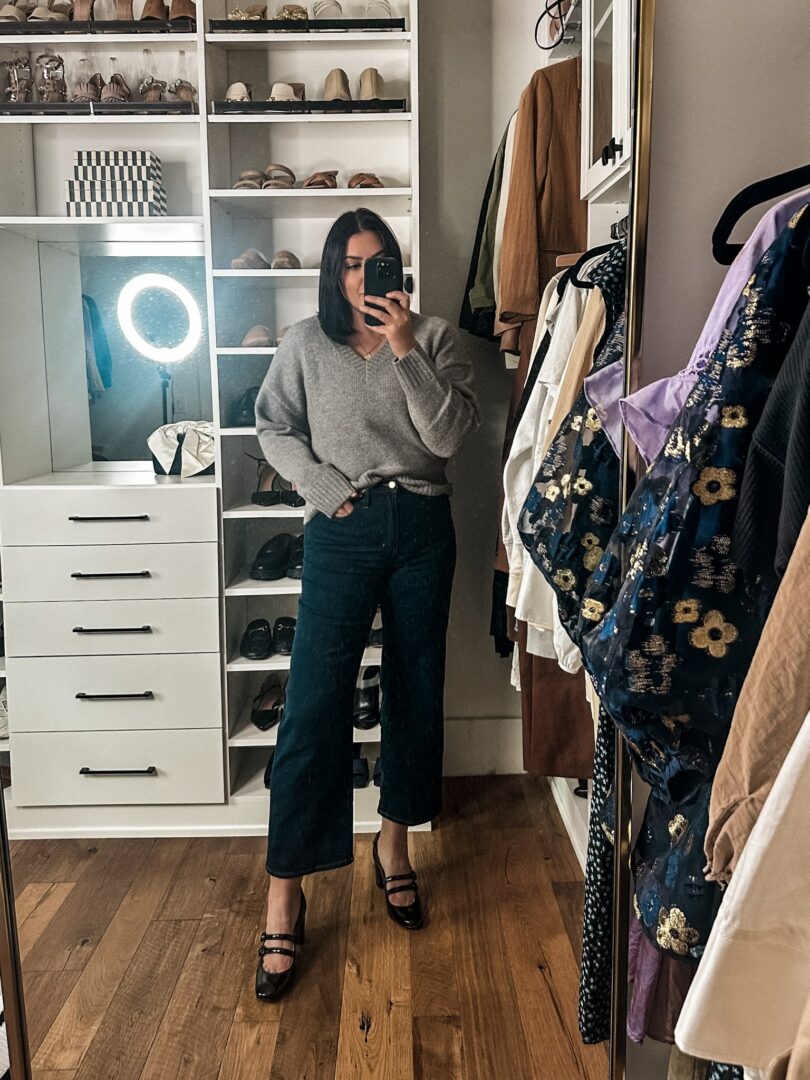 Love this v-neck sweater, especially when it gets cold around here. It's thicker so I am excited for the cooler weather and the layering possibilities! It's slightly shorter but not cropped so it will look nice with a crisp white button down blouse, too. I am in the large, and I like the relaxed fit. TTS!
Slim wide leg feels like a justaposition honestly, kind of like vintage modern but I can see why they named it that I suppose. It's not a straight leg, but it's not a super wide leg trouser either. So slim it is. I really like this pair and they're very stretchy, so you can definitely go down a size! (I am in the 30 here.) This pair has the brushed fabric on the inside so it gives a bit of a warmer layer, as well. Find them here!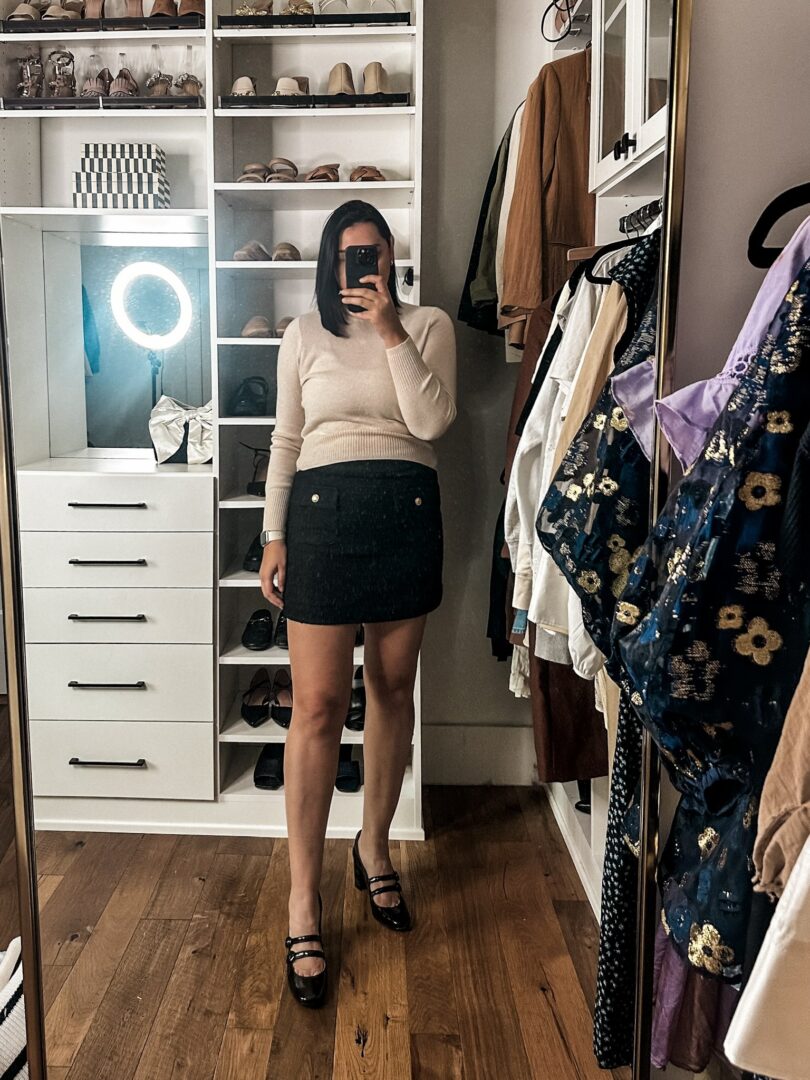 Please be surprised when you see this look on the blog later this week 😉 Thank you in advance! This cashmere turtleneck is an essential but be sure to size up if you want a looser fit or some wiggle room. This one is just a bit snug. Find it here!
This skirt runs TTS! I am in the 10, no stretch. It's pretty short on me, but with tights I'm fine. For reference, I am 5'9″. Find it here.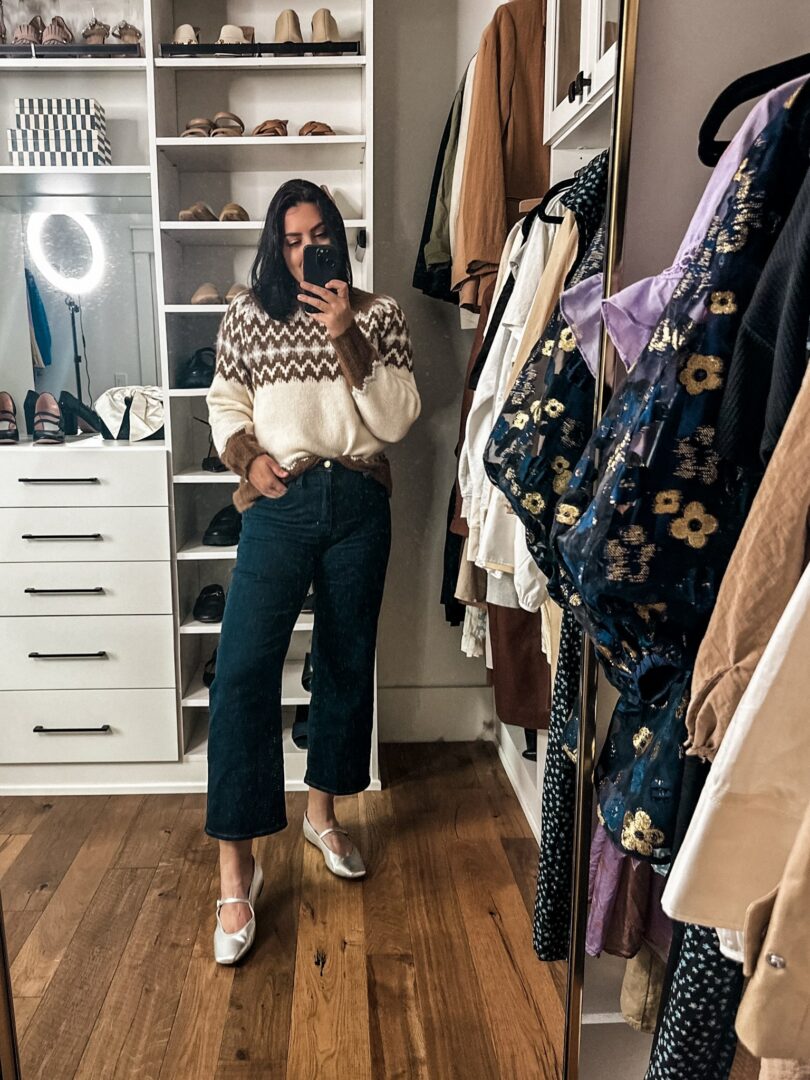 I'll be honest — I'm not quite sure how I'll wear this sweater yet, but I'll figure it out I'm sure! It runs slightly big, this is the large and I would prefer the medium for a more tailored cut. It's warm, slightly itchy but I'll wear a camisole under it (or this bodysuit!)
Runs generously, size down for a closer fit. Find it here!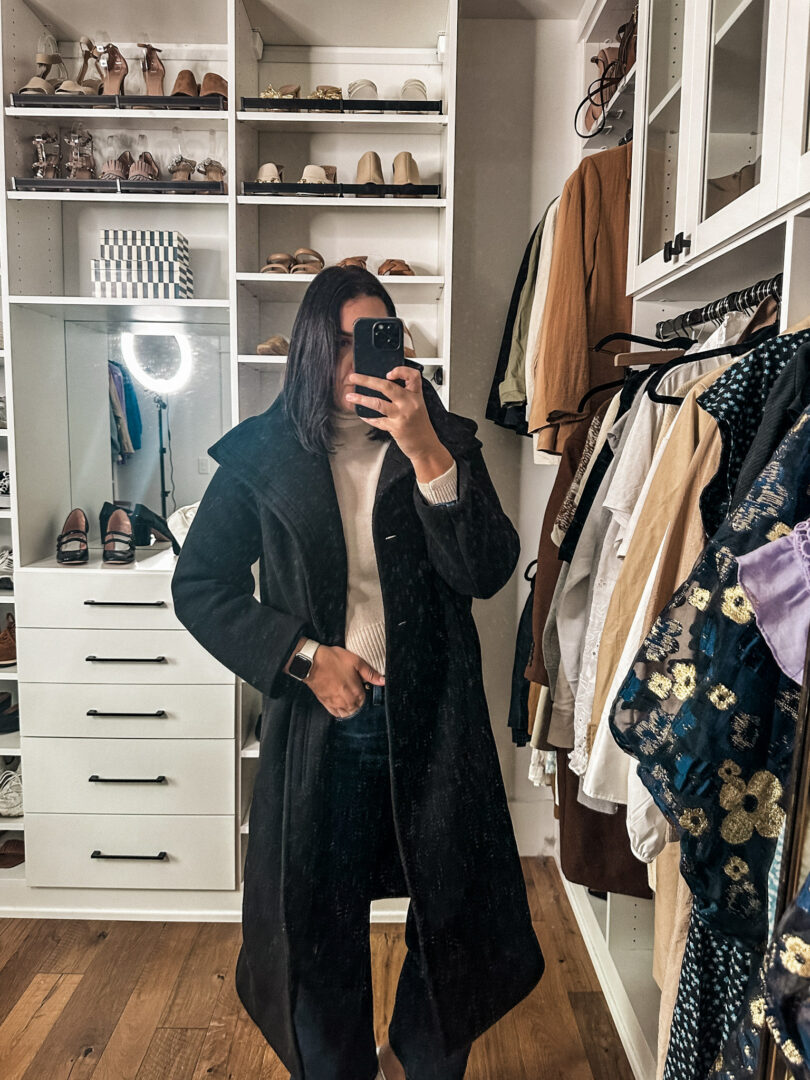 This black coat is gorgeous, as well! This one isn't on sale, just FYI. I am in the 10 but no need to size up – it is a generous fit. Almost a bit too big for me, so that's how I know it's a larger fit. Find it here.