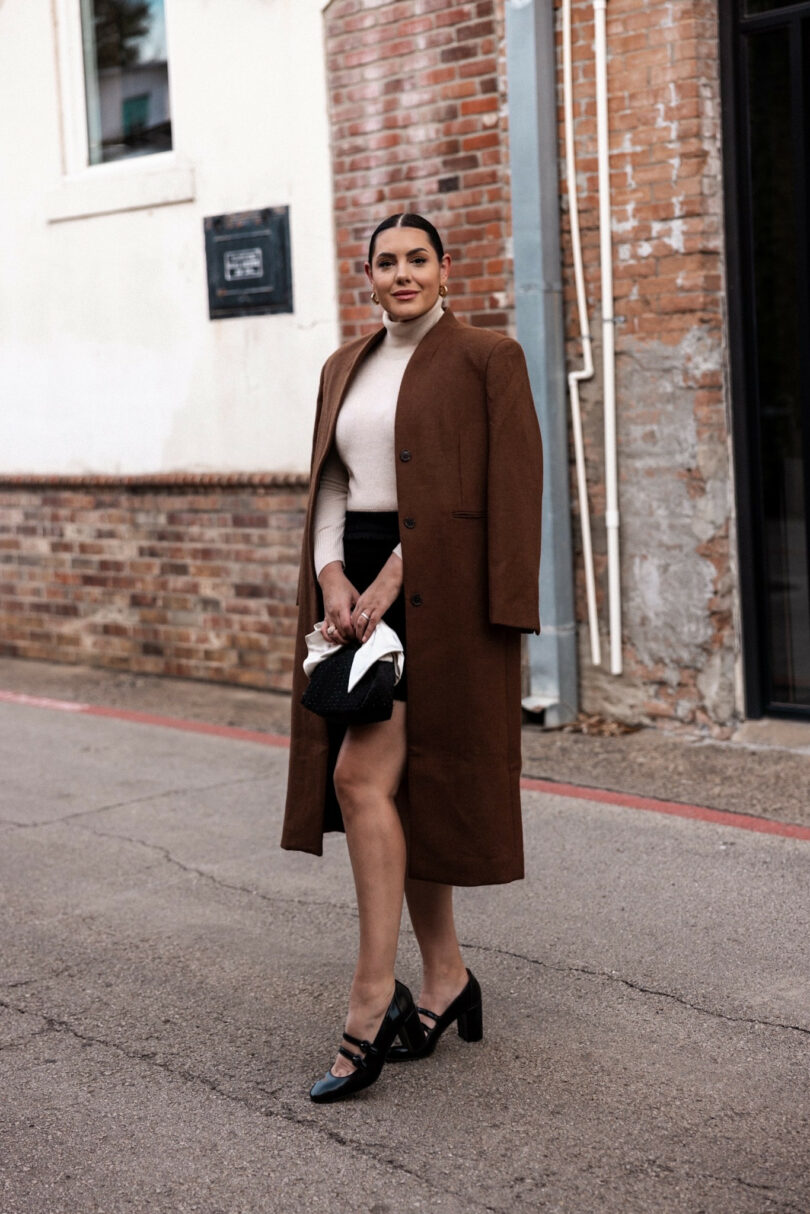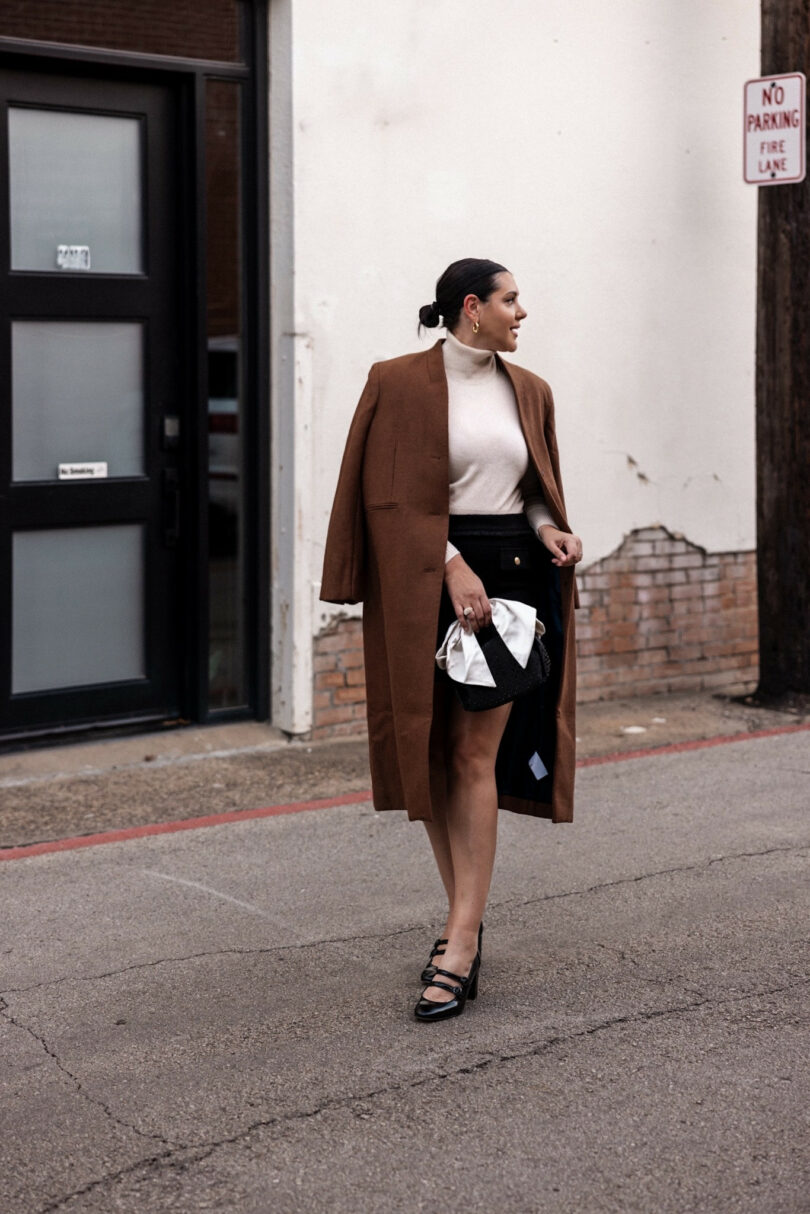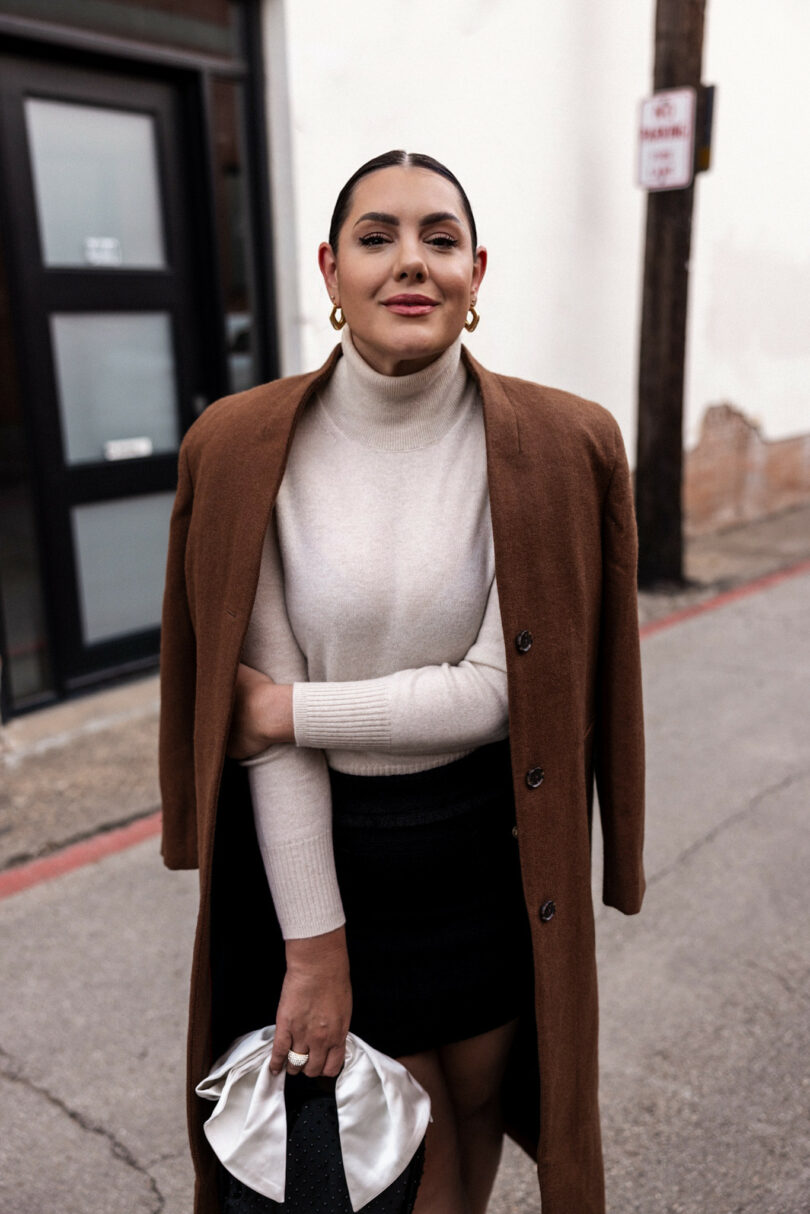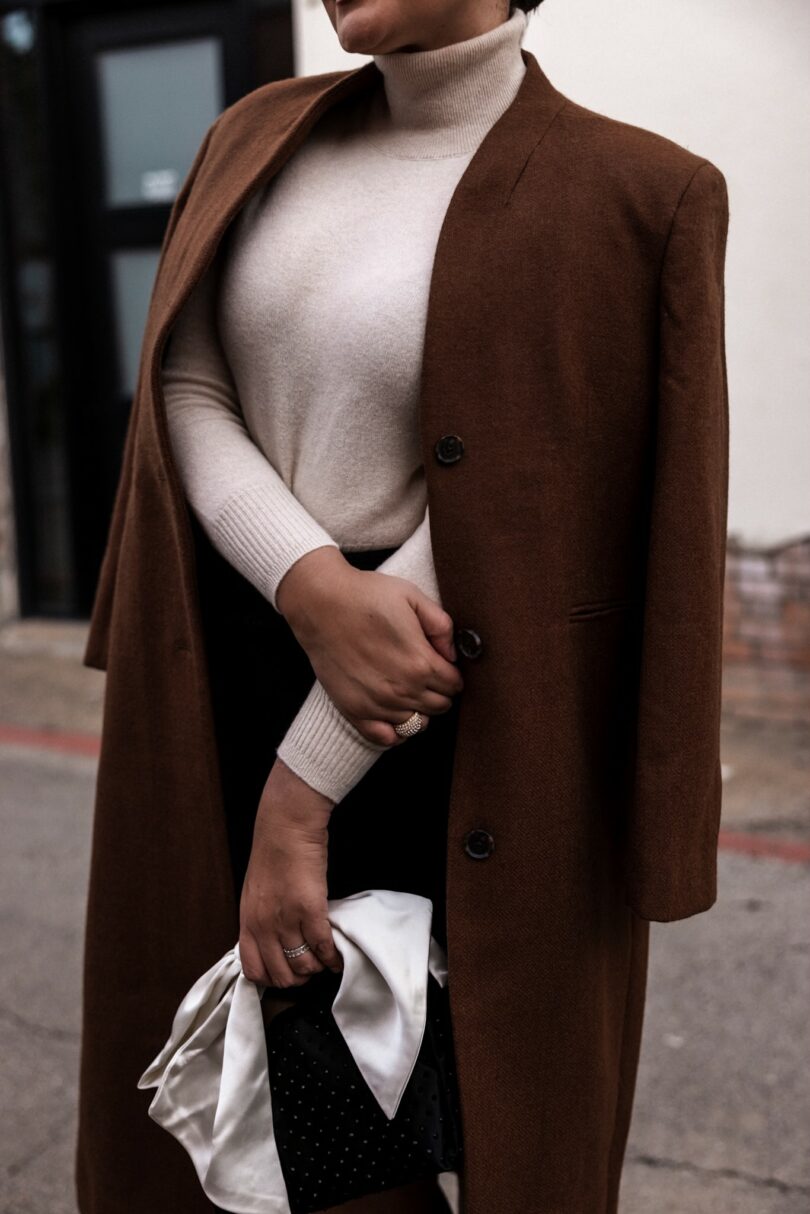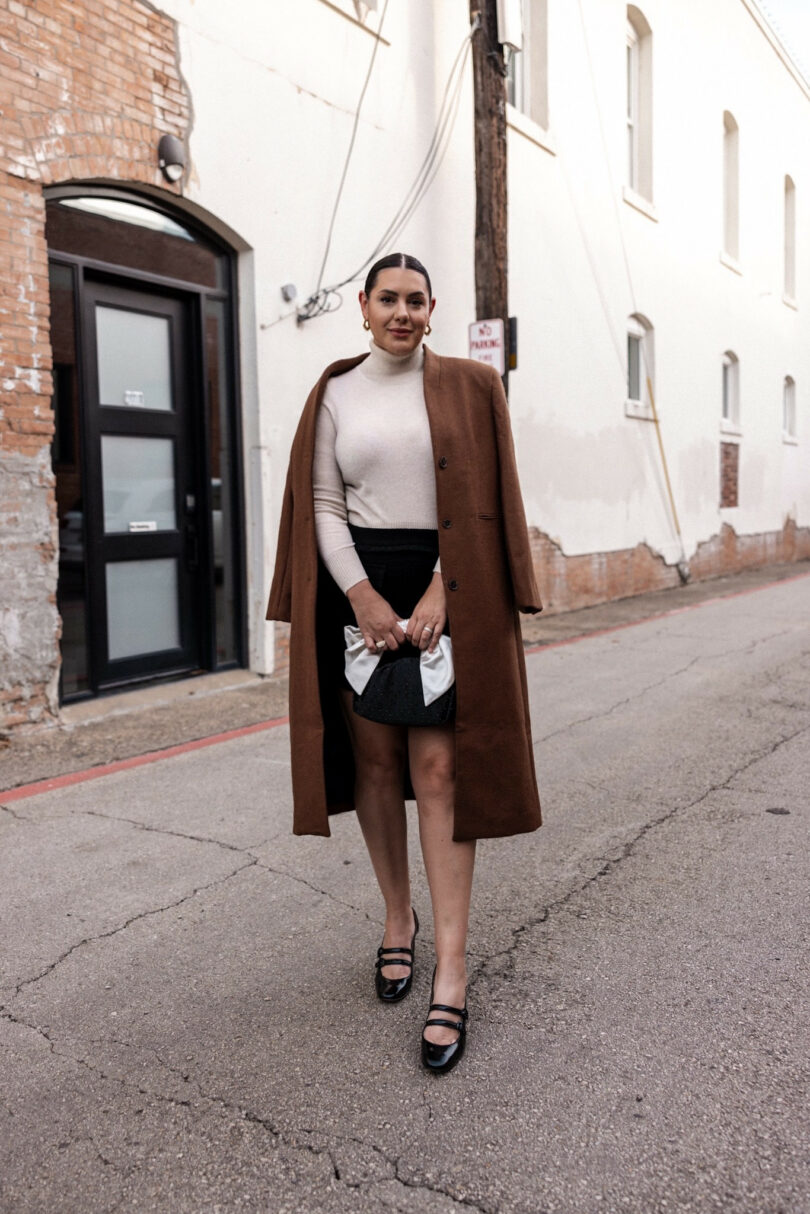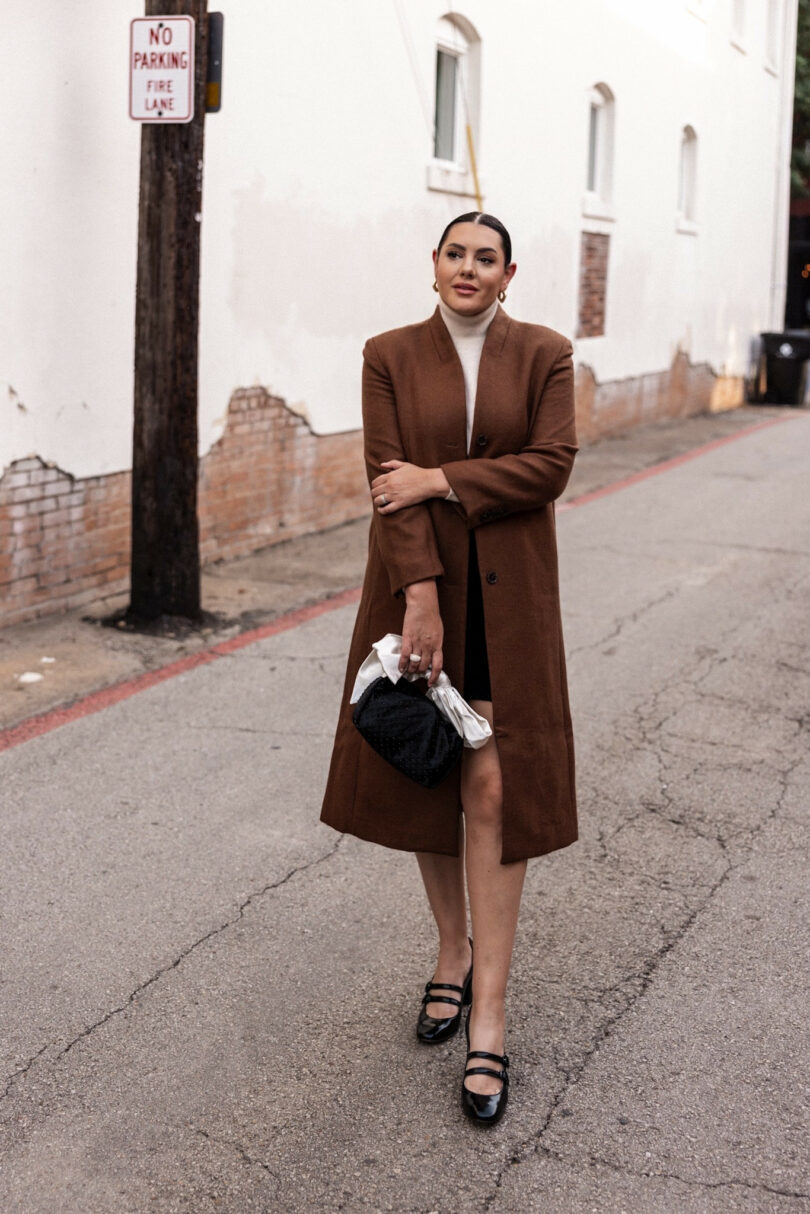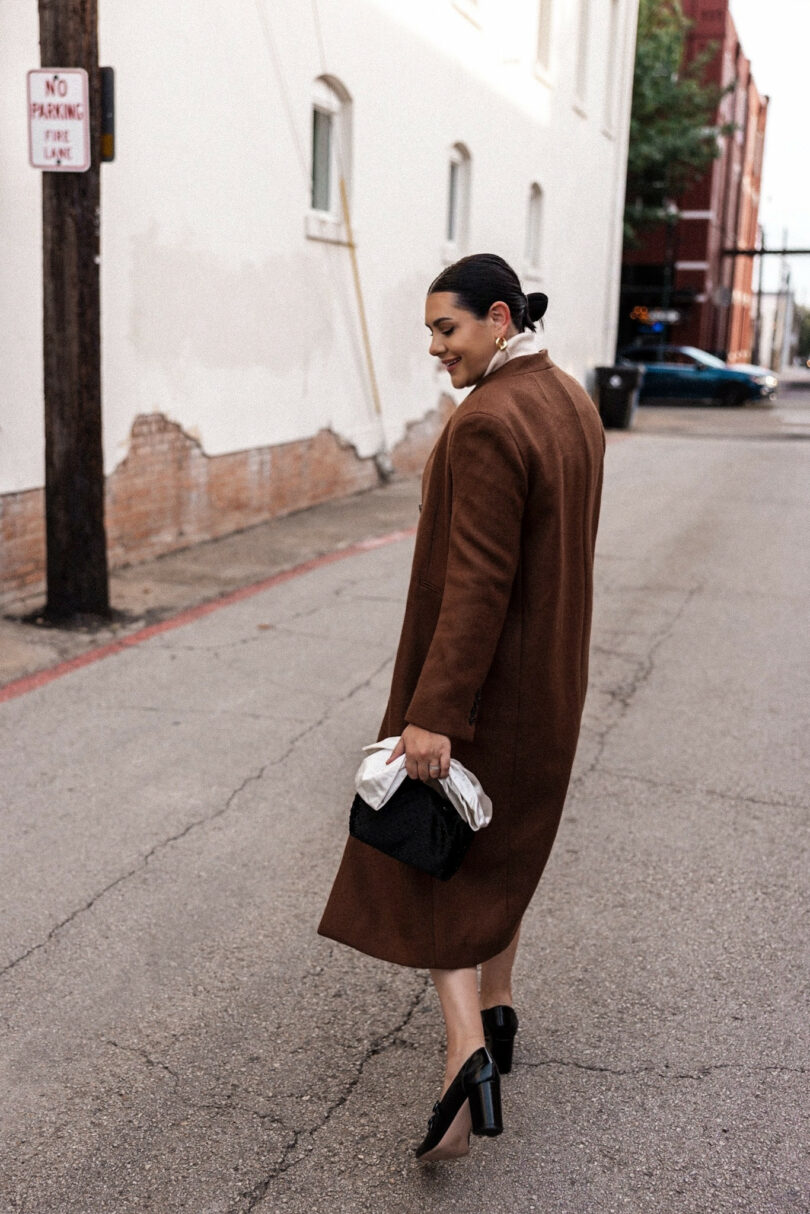 I've taken a break from my capsule wardrobes this fall, but that doesn't mean I don't constantly think about a capsule or working wardrobe. Time and time again, I've learned that classic pieces will always be my best choice. A classic, timeless piece will get worn so much more by me than a piece that is heavily trendy. This  may come as a surprise to you but choosing classic pieces over trendy styles is something I have to work on all the time. Let me be transparent: I want all of the non-sense. My brain says "GET THE PLAID ONE WITH THE FEATHERS, THE SEQUINS, THE WORKS". But after years of styling, curating, capsuling (can we make this a verb yet?) I've learned that the classic pieces are the wisest investment for me. When I still want some non-sense I've learned to put my wild into things like shoes or in this case a bejeweled, satin bow clutch from J.Crew. Exhibit A: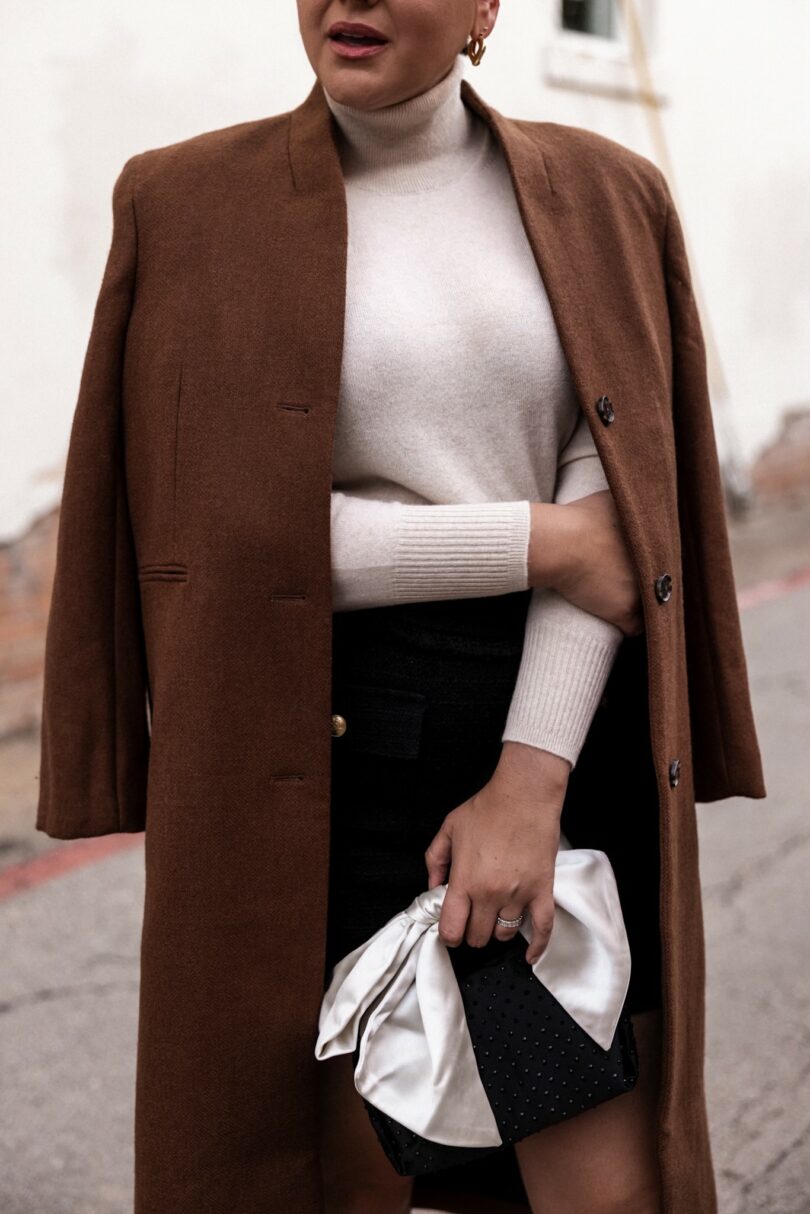 The Classic Coat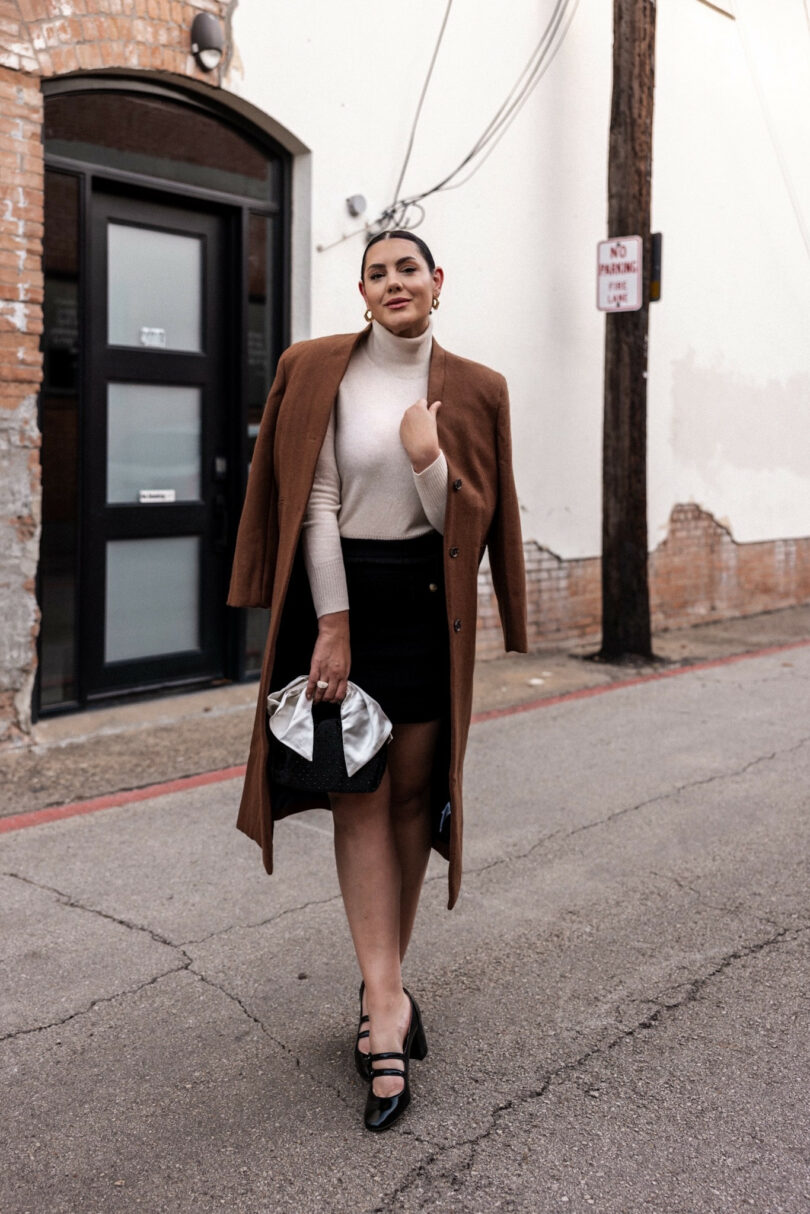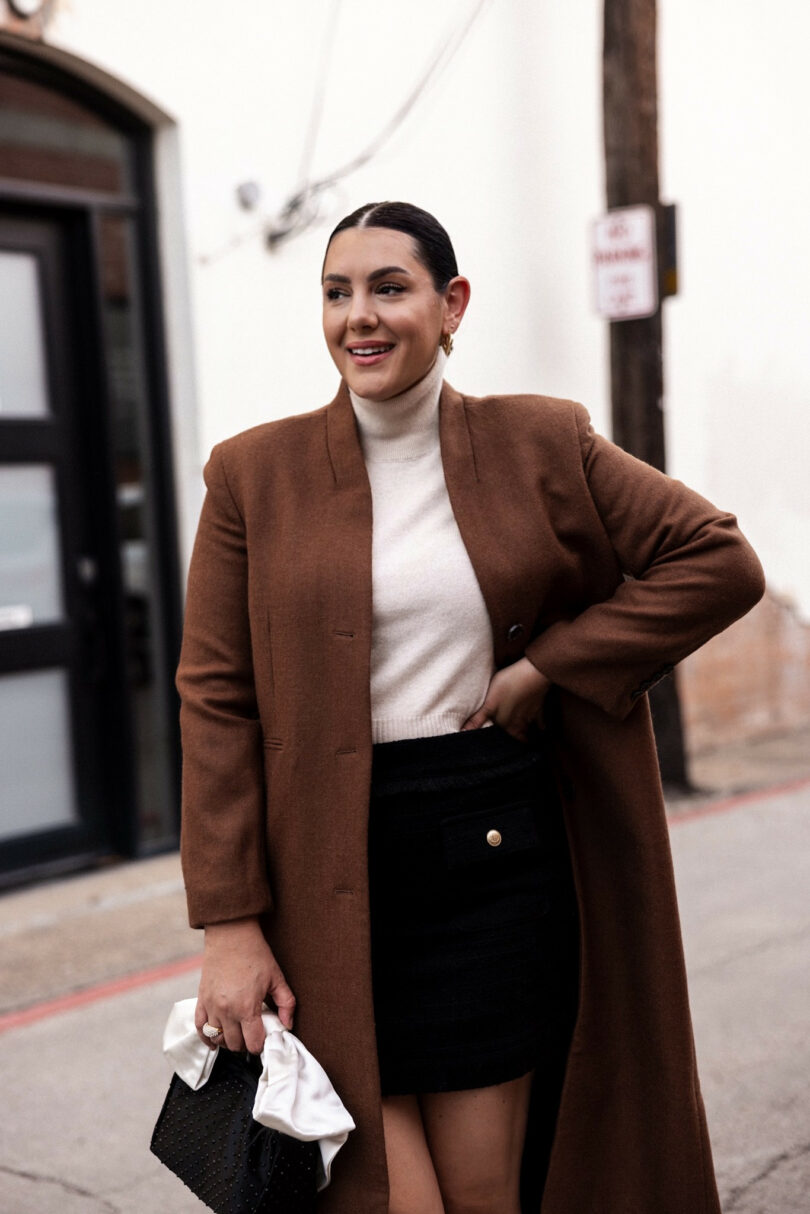 I can't tell you how much I love this gorgeous J.Crew topcoat. (I know, I know — I just told you I loved this coat too. BOTH CAN BE TRUE!) It makes me feel so pulled together and sleek. And I know some people wouldn't take this as a compliment but for me it is — it makes me feel mature. I can't even explain it but I put this coat on and I feel wiser and definitely chicer. Like I would take my own advice, if I was wearing this coat. And I know I said no nonsense but this color is quite bold, it's not camel but this gorgeous in-between brown hue. The neckline, the collar, the fit and the hue all give this a little touch of uniqueness that complements its timeless style perfectly.
I am in the 10 and it fits beautifully. It's definitely a looser, relaxed fit but I would suggest this is a true to size fit. You can find it from J.Crew here!
Speaking of J.Crew, they've become my whole personality lately. Every piece in their holiday collection is capsule worthy, to be honest. I've picked a few of my favorite pieces below. Including this cashmere sweater + my tweed mini skirt.

______________________
*special thanks to J.Crew for sponsoring this post! All products provided by J.Crew, but opinion are always my own. As a heads up, I will make a small earning associated with the affiliate link in this post, at no cost to you. If this is okay with you, it's okay with me!