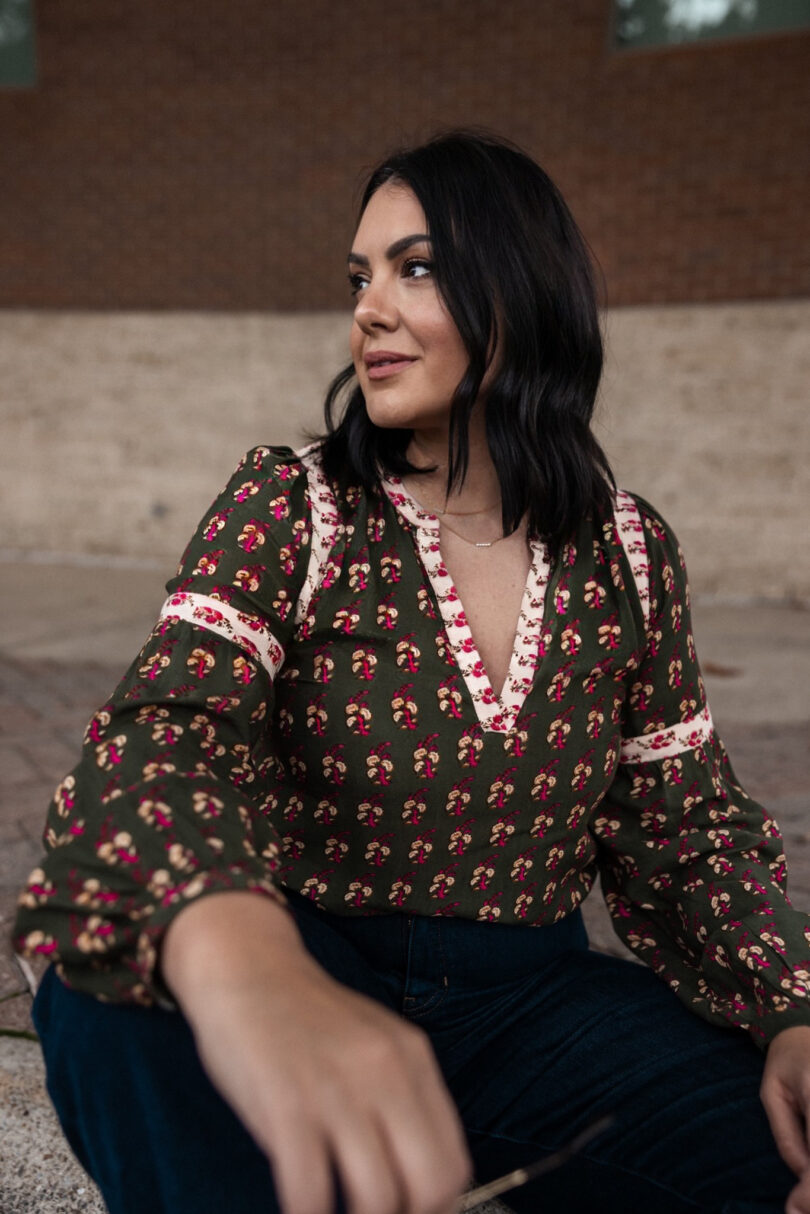 Have I got news for you…
If I've been a little MIA lately, it's because we have been working on something new and I am so excited to announce the upcoming launch of our new store, Shop Kendi! Bryan and I have been working diligently behind the scenes, and on Thursday, Shop Kendi will officially open its proverbial doors with our curated collection featuring brand new styles alongside my pre-loved pieces.
This summer, while working on the pre-loved shop, we both realized that retail and having a shop is something we love. The idea of opening another store has crossed both of our minds before, but this time we are making it a reality. Everything fell into place this fall, giving rise to Shop Kendi! (For those who haven't been around since 2009, 'shop girl' is a recurring theme in my life and on the blog, a topic that could fill an entire book.)
While we aspire to have a brick-and-mortar store again in the future, we are first launching in the online space with a thoughtfully curated collection. I've handpicked pieces for November and I can't wait to show you everything. Curating this collection has been a dream, as I aimed to select pieces that complement both my wardrobe and yours, harmonizing with denim and aligning with the quality and prices of brands featured on the blog, such as Nordstrom, J.Crew, Madewell, etc. I adore each item truly and I hope you will too! I want these pieces to fit effortlessly into your closet as they do my own. If you want to skip to the end you can see some of the pieces I'm excited about and the entire collection will be available on the site Thursday morning. You can sign up for emails, and if you're a newsletter subscriber, I'll keep you up to date!
PS: I'll continue to upload my pre-loved pieces, so for my second-hand shoppers, there's more to come!
And I just want to clarify, Shop Kendi is an online boutique—a curated collection of designs from other brands and designers, not a clothing line or something I've personally designed. Designing a line has never been my vision or passion; it's always been about the shop. I love curating and selecting the best pieces for you, aligning with the brands I feature here.
Lastly, curating the store, taking a million photos, creating the website, writing copy — all of that wasn't as hard as it is to write this post. Why? Because you, dear reader, have supported me in numerous ways over the years, and I hold the highest respect for you. When I do pretty much anything for the blog, you guys are who I think of to create for and I want to create something you love that's as beautiful as it is beneficial. Your support means everything to me —whether through buying from an affiliate link, my shop, or simply showing up here and reading this blog. None of it goes unseen or without gratitude. I see you, and I'm immensely grateful for your continued support of over 14 years. It has never been lost on me.
Here's a sneak peek at a few pieces to look forward to!
See you Thursday! xo, kendi