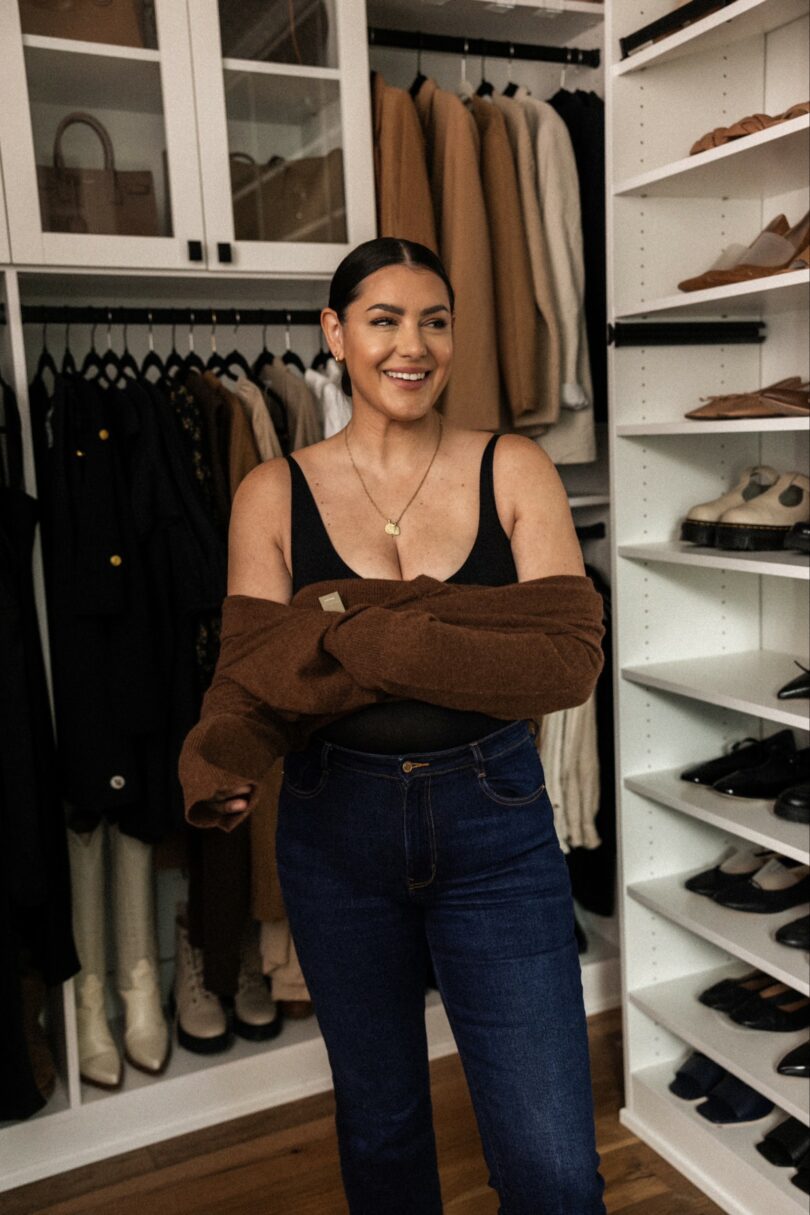 You know we really don't talk about our first layers enough in the fall. When we think layers we think scarf, jacket, etc. But truly what's under that sweater is what is going to make or break you. I prefer comfort in a bra and NEIWAI is my go-to for seamless bras. But I also wanted to introduce you to two new favorites for fall: the bodysuit and the leggings. And since you guys are the best NEIWAI is offering KE readers 20% off your first purchase on NEIWAI.life, valid till 12/31. Use code Kendi20.
The Bodysuit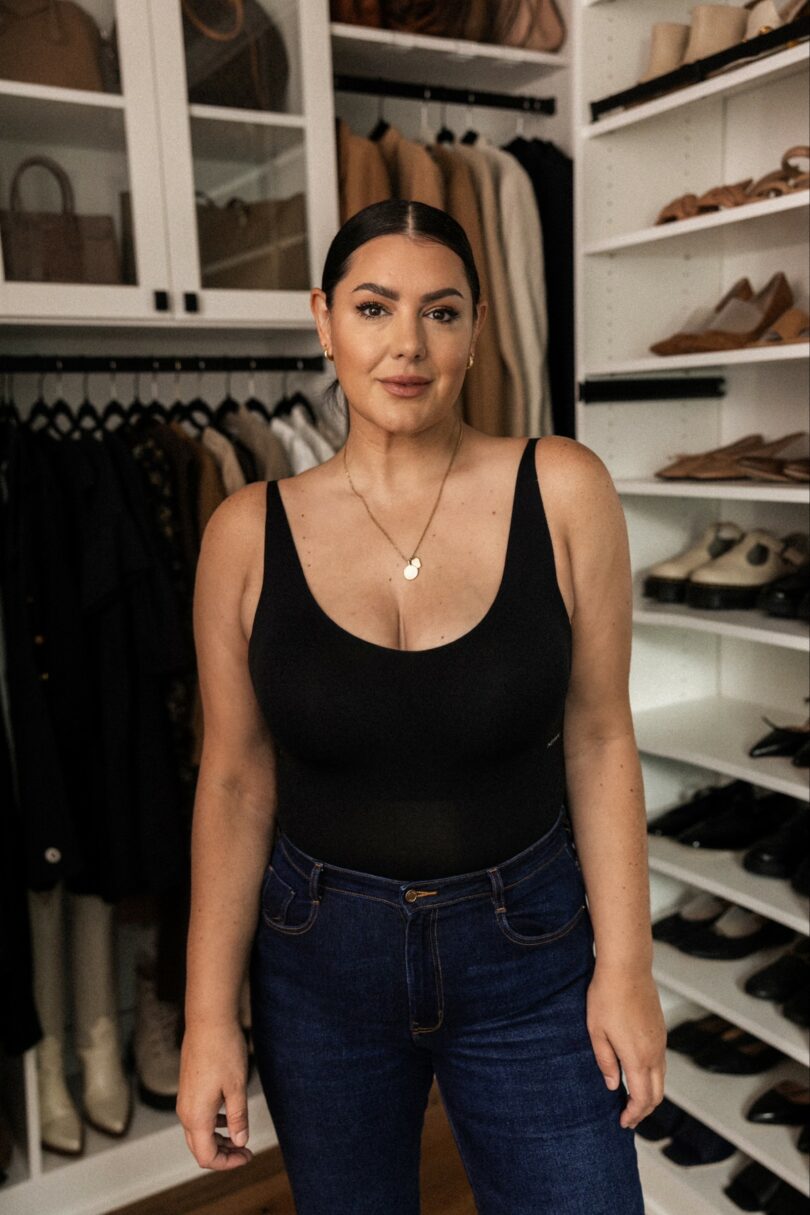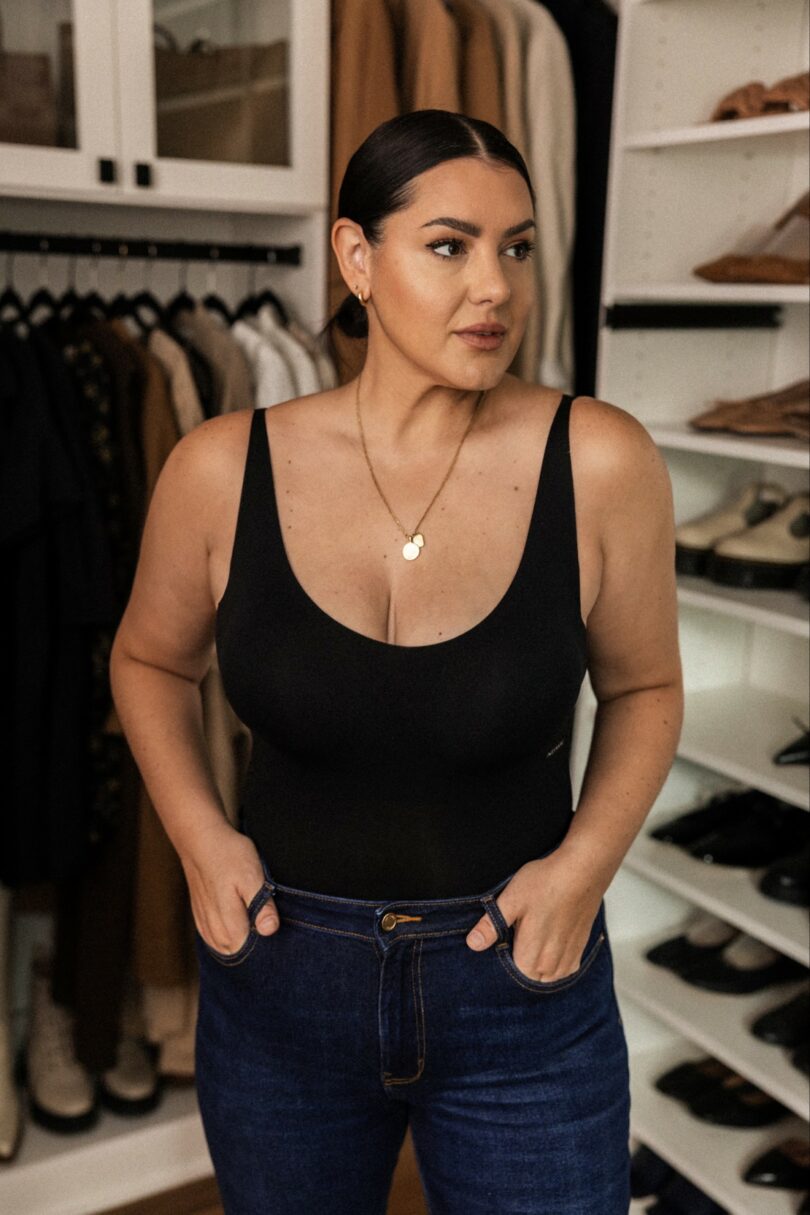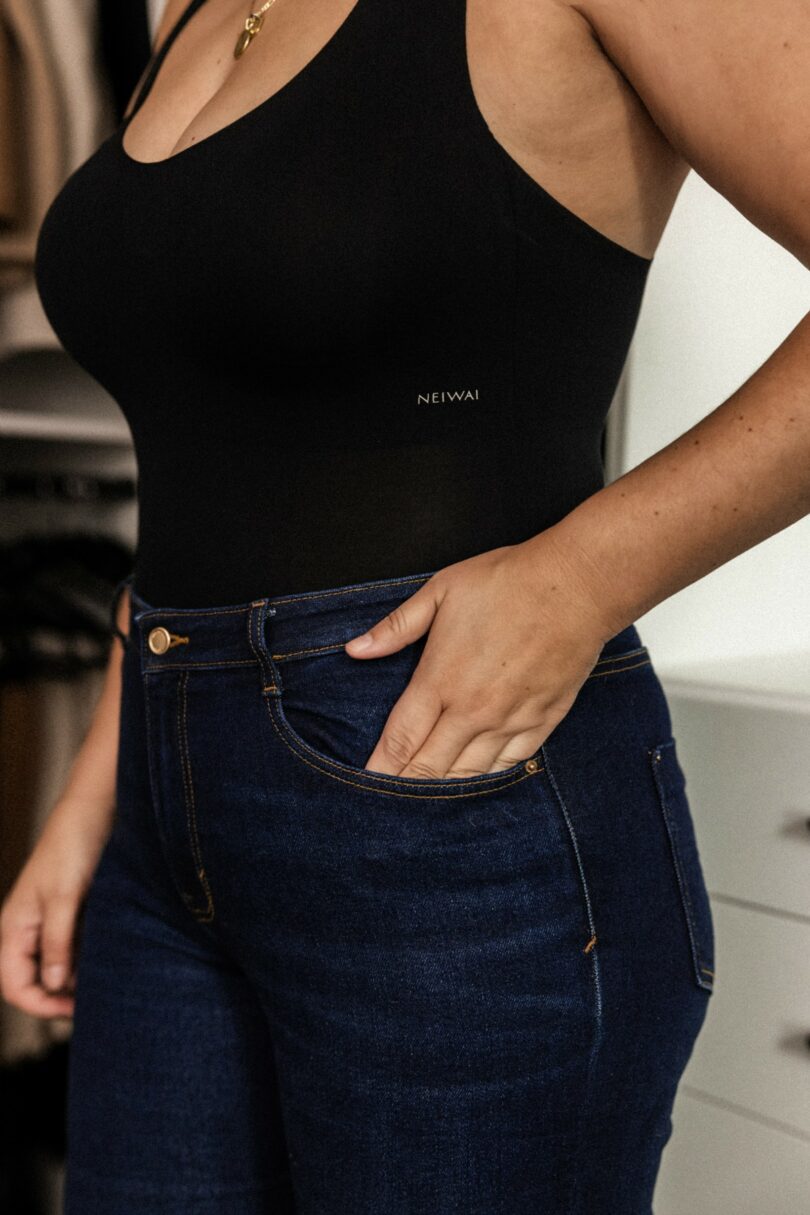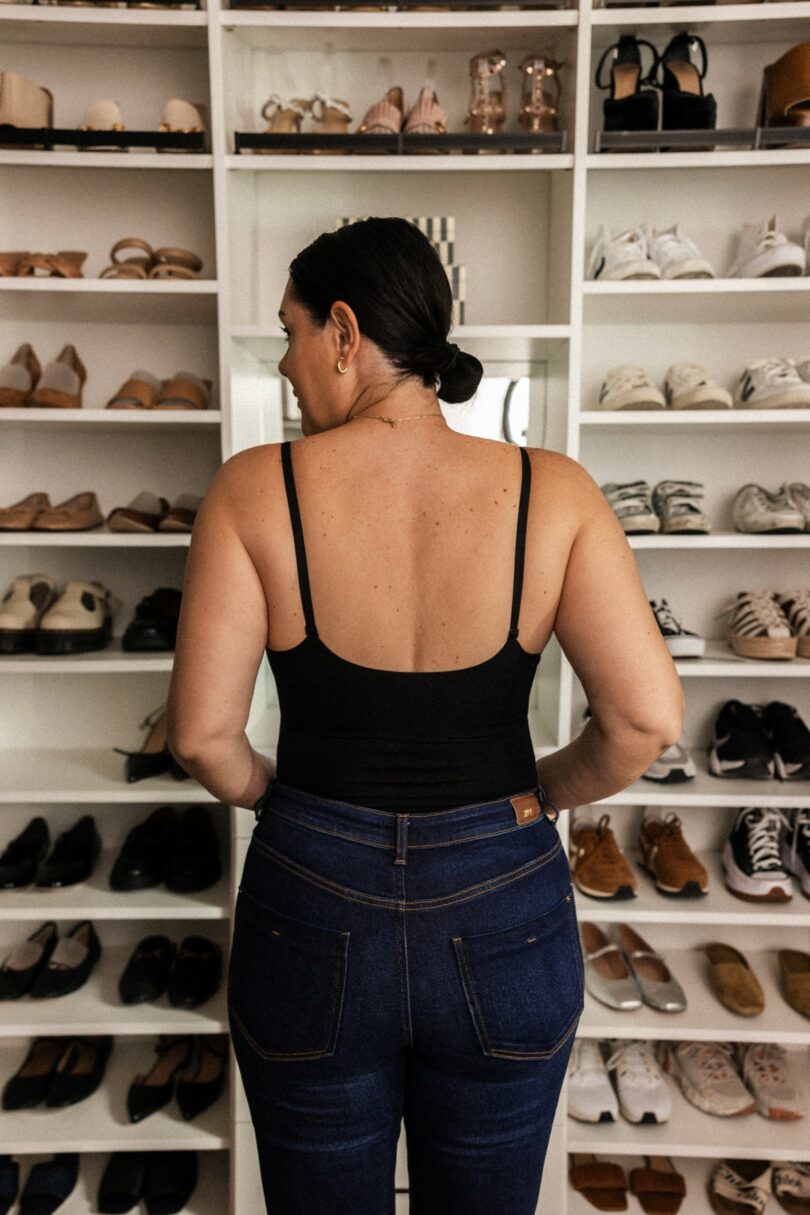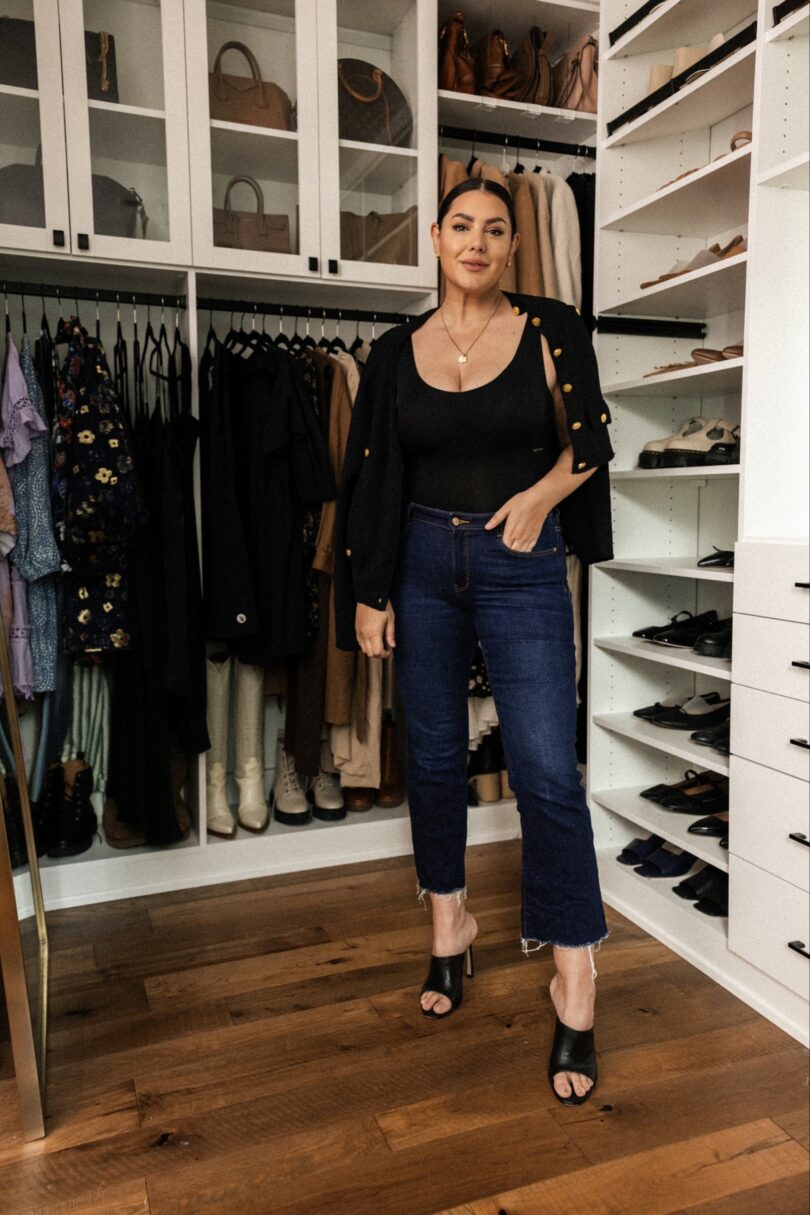 I know this is a sponsored post but I am truly impressed by this bodysuit for a few reasons. One  — it fit. The sizing on it said XS-M and I thought 'I'm not any of those sizes' so when it slide on effortless and fit as if it were made for me, I was sold. It fits PERFECTLY. So I don't know about how it fits other sizes but for an 8/10 it's like a glove. Two, I love that it's not too tight and not restrictive at all but somehow smoothing. I love that it isn't compression, it's just comfortable. Think a camisole but as a bodysuit. Three it has snaps on the bottom which wins me over everything. Fourth and final — It has a built in bra. This bodysuit is working overtime, my friends! 10/10 recommend this if you are looking for a layer this fall that you can wear under itchy sweaters, under a blazer, or just as a nice bodysuit, look no further. Can't recommend this NEIWAI bodysuit enough. (and use Kendi20 for 20% off!)

Seamless Bra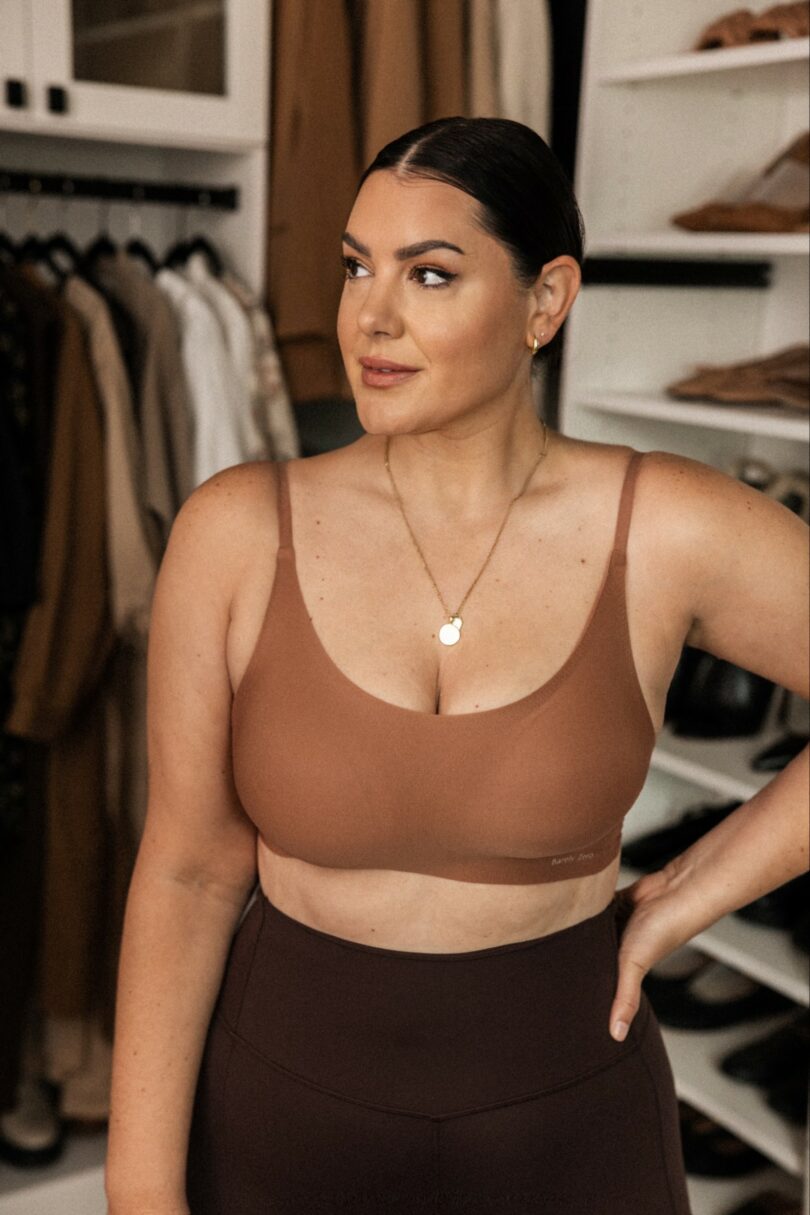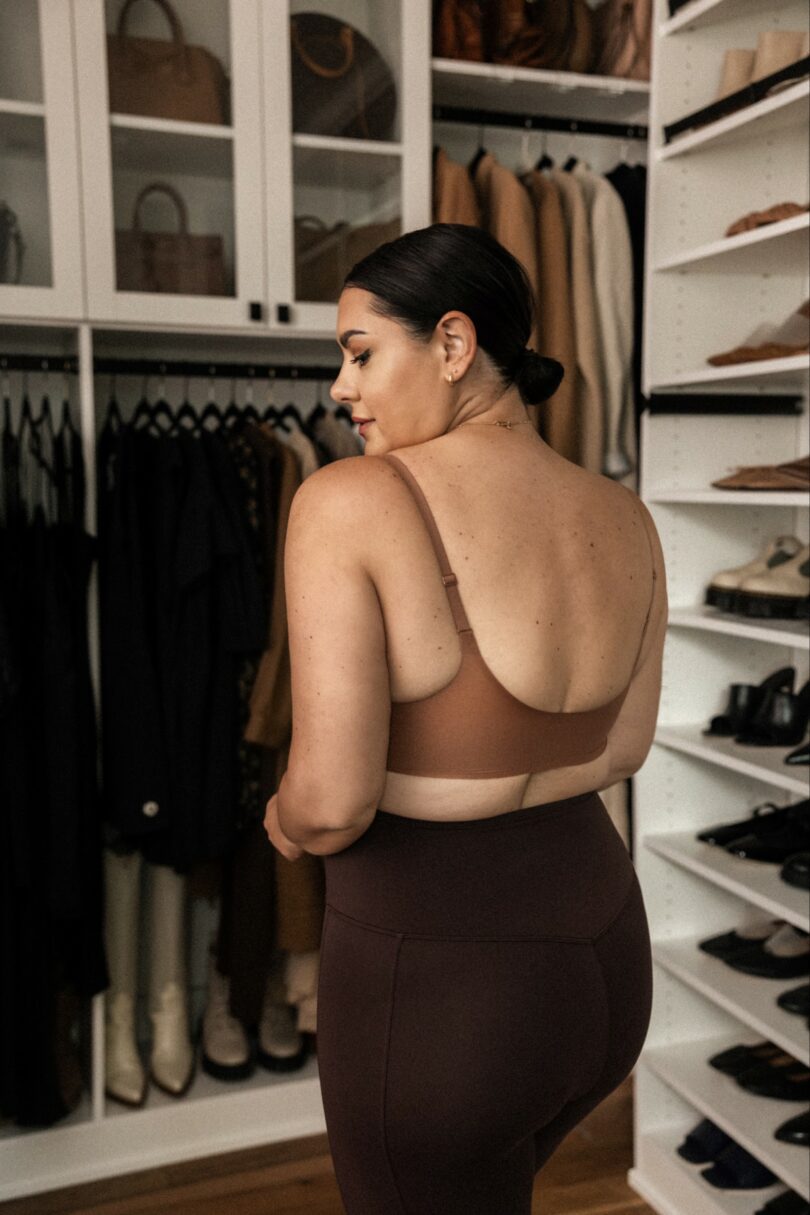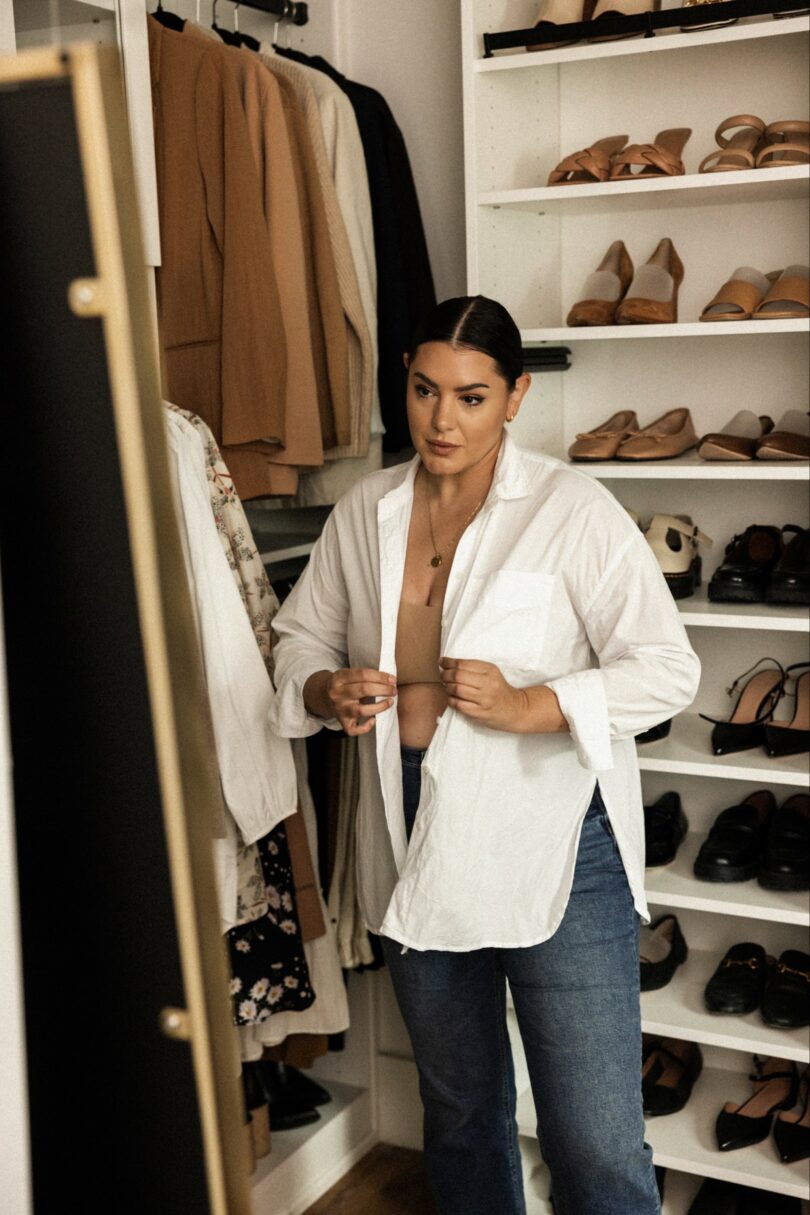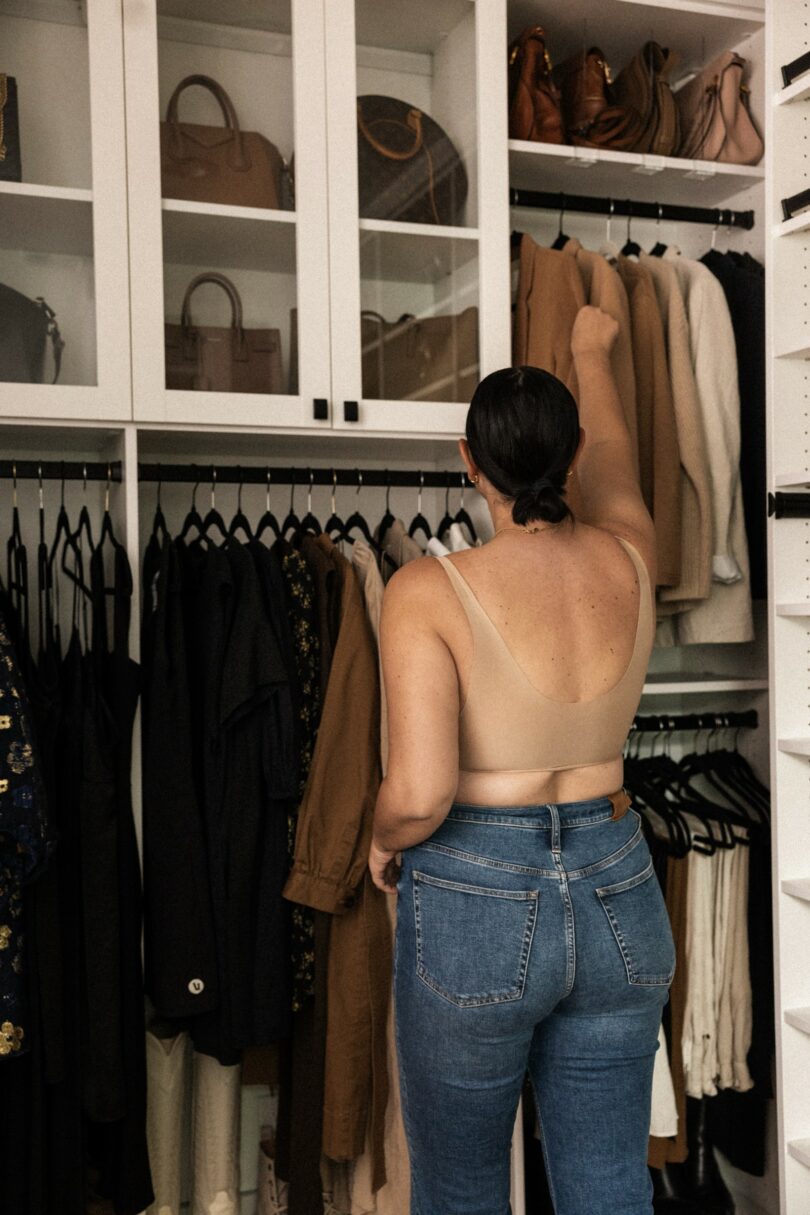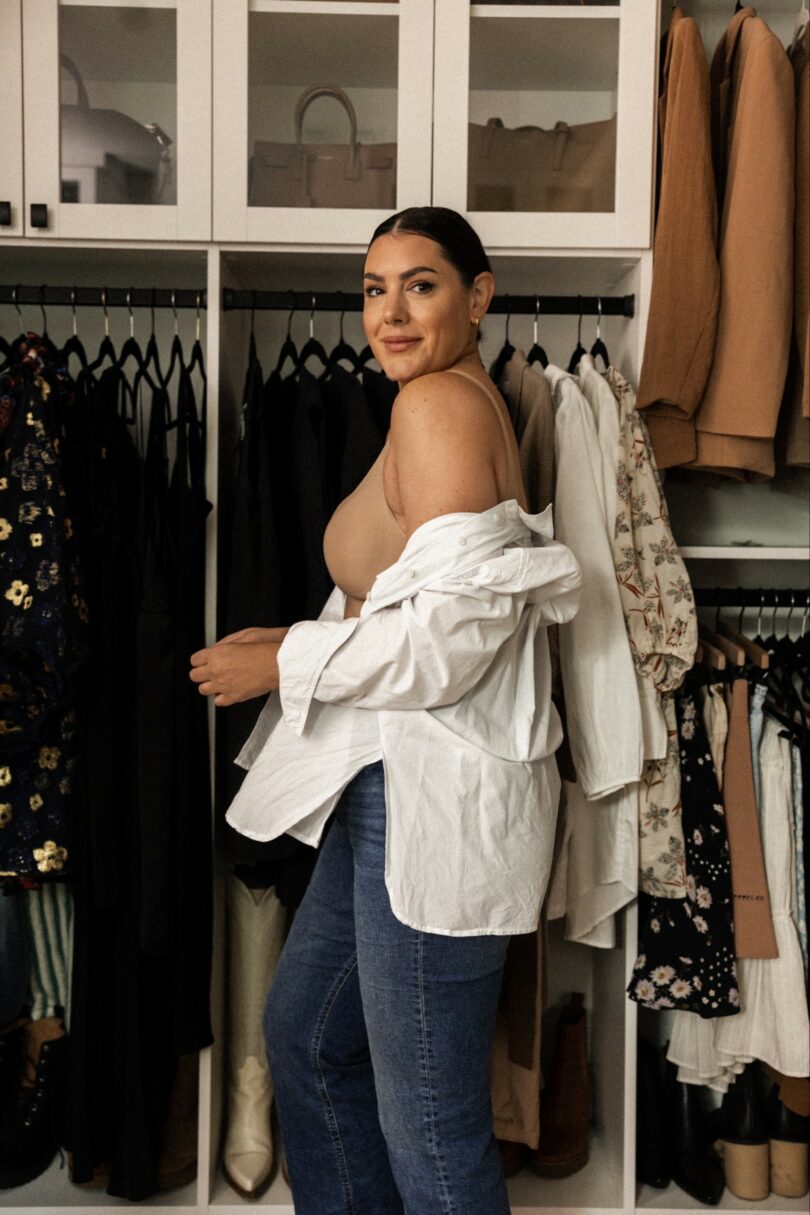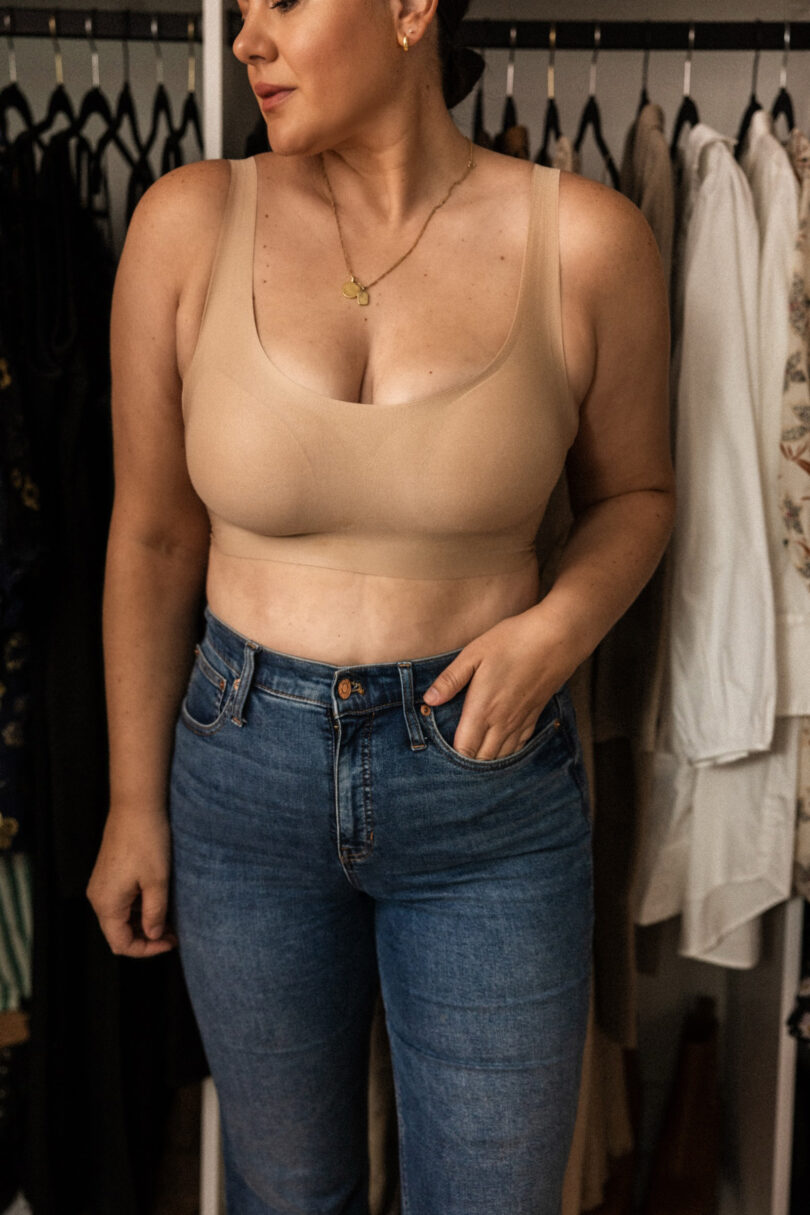 I've worn NEIWAI bras for a few years now and they are truly my favorite bras. In fact, if you've been following for the last two years then you've actually seen me wear NEIWAI bras, you just didn't know! It's my very best layer. I wear them everyday as they are comfortable and supportive without feeling too restrictive. Plus they wash and dry well — they come out looking brand new. There are two wireless bras that I highly recommend from NEIWAI — it just depends on what fit you'd like! You can do the NEIWAI Classic Wireless Bra or the Barely Zero Spaghetti Strap Bra for an adjustable option. Both are the same Cloudfit fabric, which is seamless and creates a 'custom' fit to your body. The Spaghetti strap bra has an adjustable strap but is a pullover style so no back clasp, which I love. This style has removable cups. I like this one if I need a slimmer strap, but I keep the cups in for my personal preference. The Classic bra has sewn-in cups  and is a pullover style as well. This is the easiest of the two bras but both are of similar comfort! I like to have both on hand for different outfits, the classic has a wide band so I can wear it with t-shirts, sweaters, etc.
I wear a 36D cup and these fit me perfectly. I can't explain it but they really do 'custom' fit your body as you wear them. They say it works for most bra sizes up to 34D but I'm fine in these! 10/10 recommend forever and always.

Shop the Barely Zero Spaghetti Strap Bra | Shop the Barely Zero Classic Bra 2.0
Leggings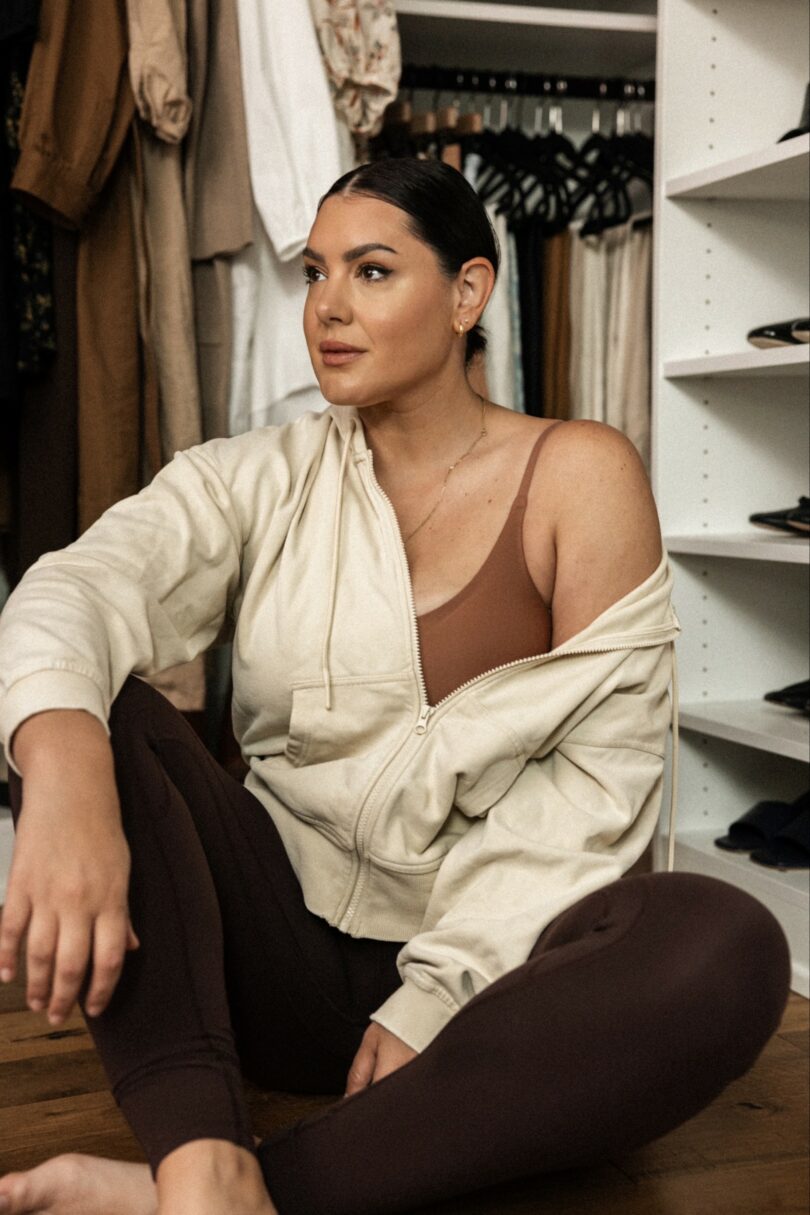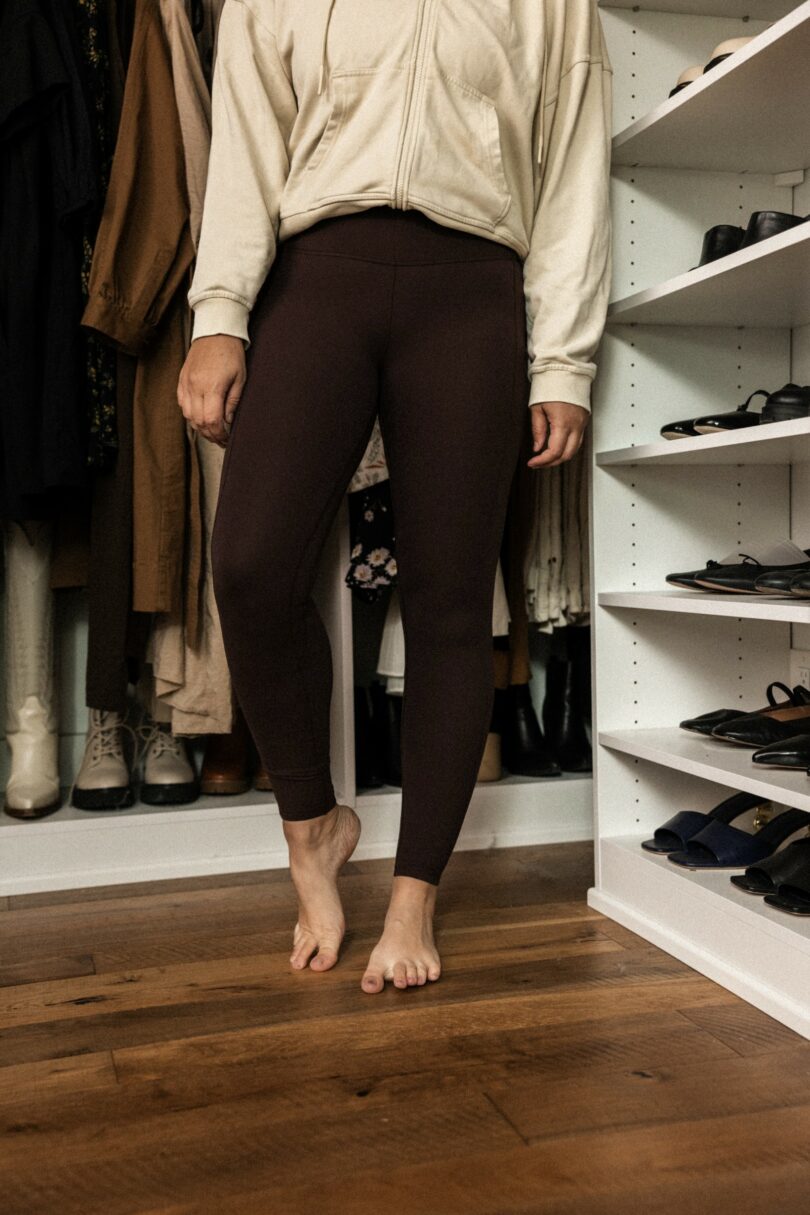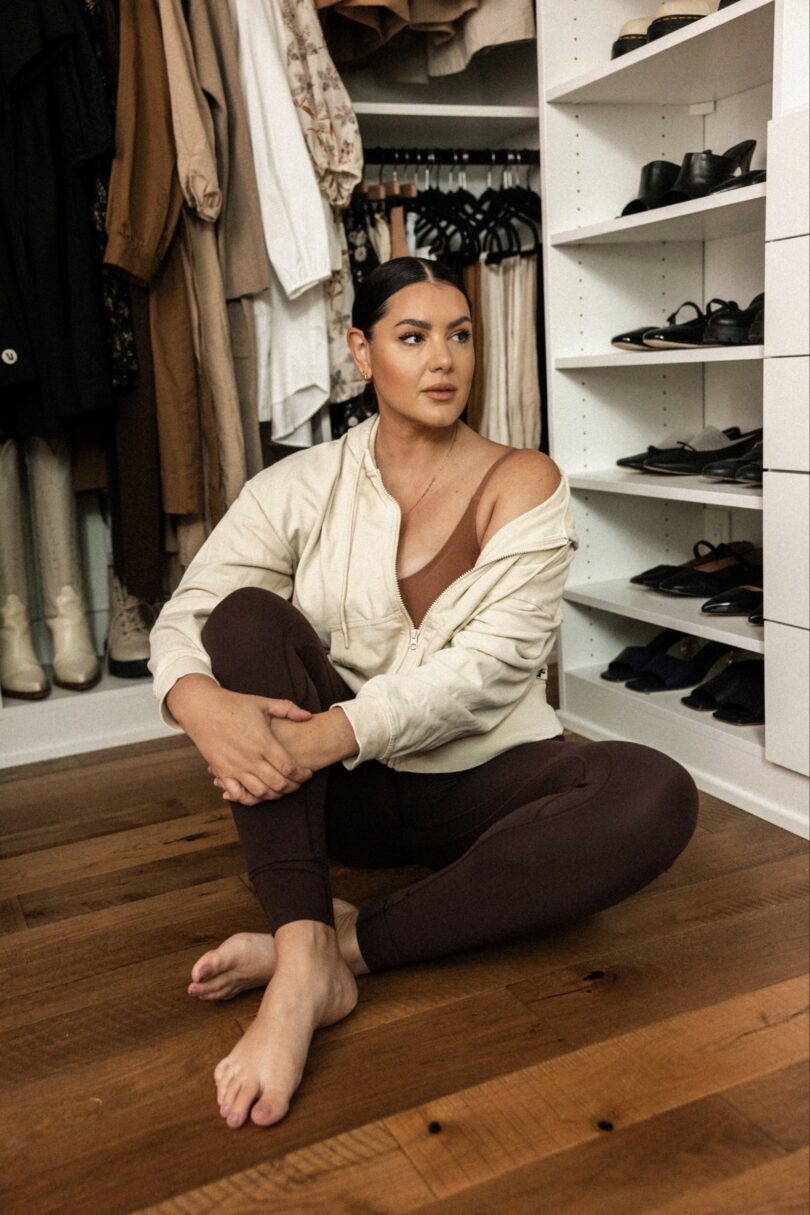 Skinny jeans may be pushed to the side for now, but leggings will be forever. I tried the NEIWAI leggings — which are meant for activewear as well — and I didn't want to take them off. The perfect layer with an oversized sweater this fall or with a sweatshirt or hoodie at the gym. I live in leggings for most of the year and I am loving the thicker, stretchier fabric of these. Super comfortable and the fit is nice. It's snug, but not in a restrictive way, just a tailored fit. I wear the large and they fit an 8/10 well!

Let me know if you give NEIWAI a try! I'd love to hear your thoughts, they are truly my favorites to work with. Thank you for reading this post and thanks to NEIWAI for sponsoring!