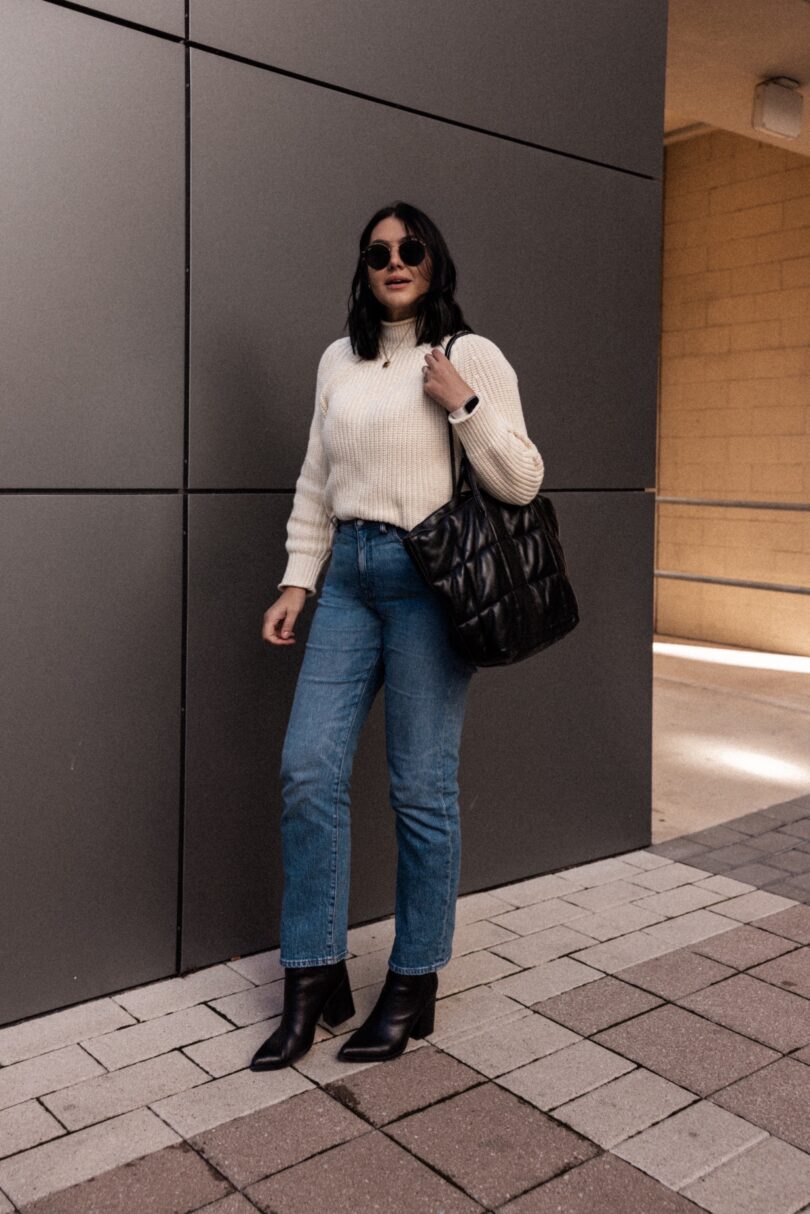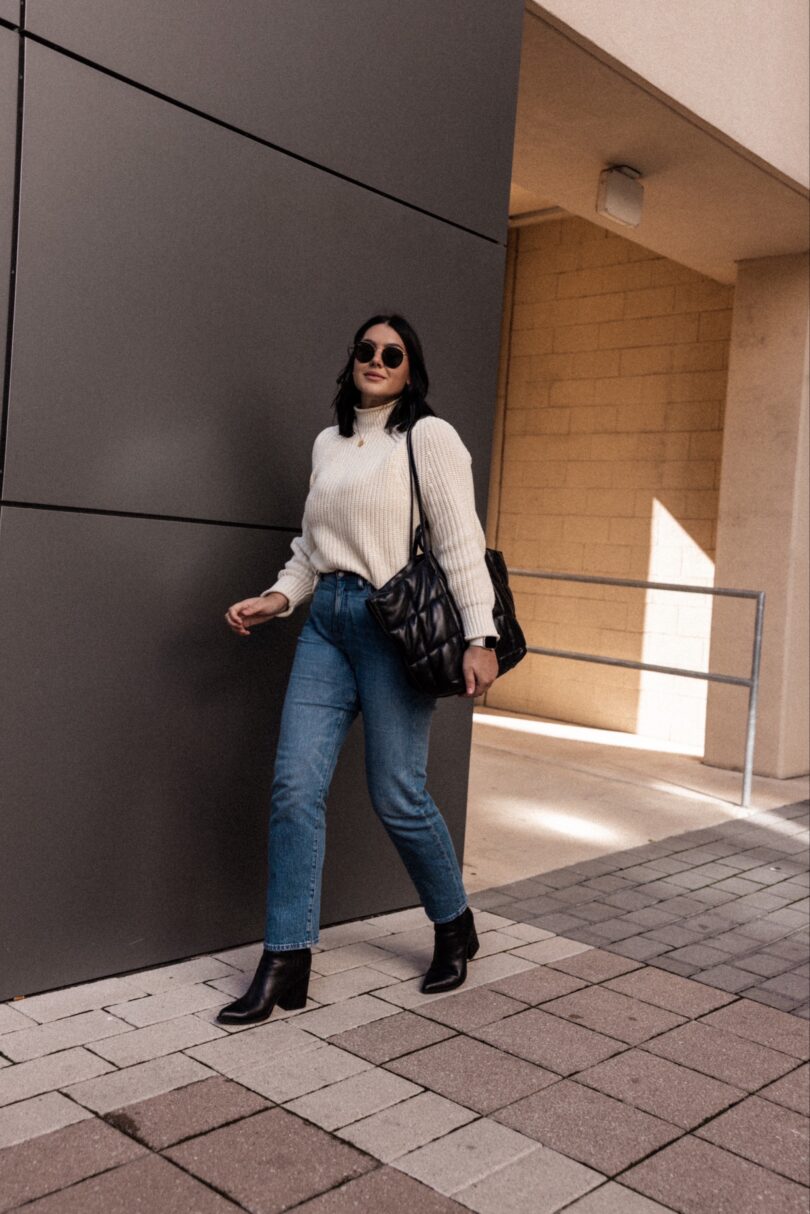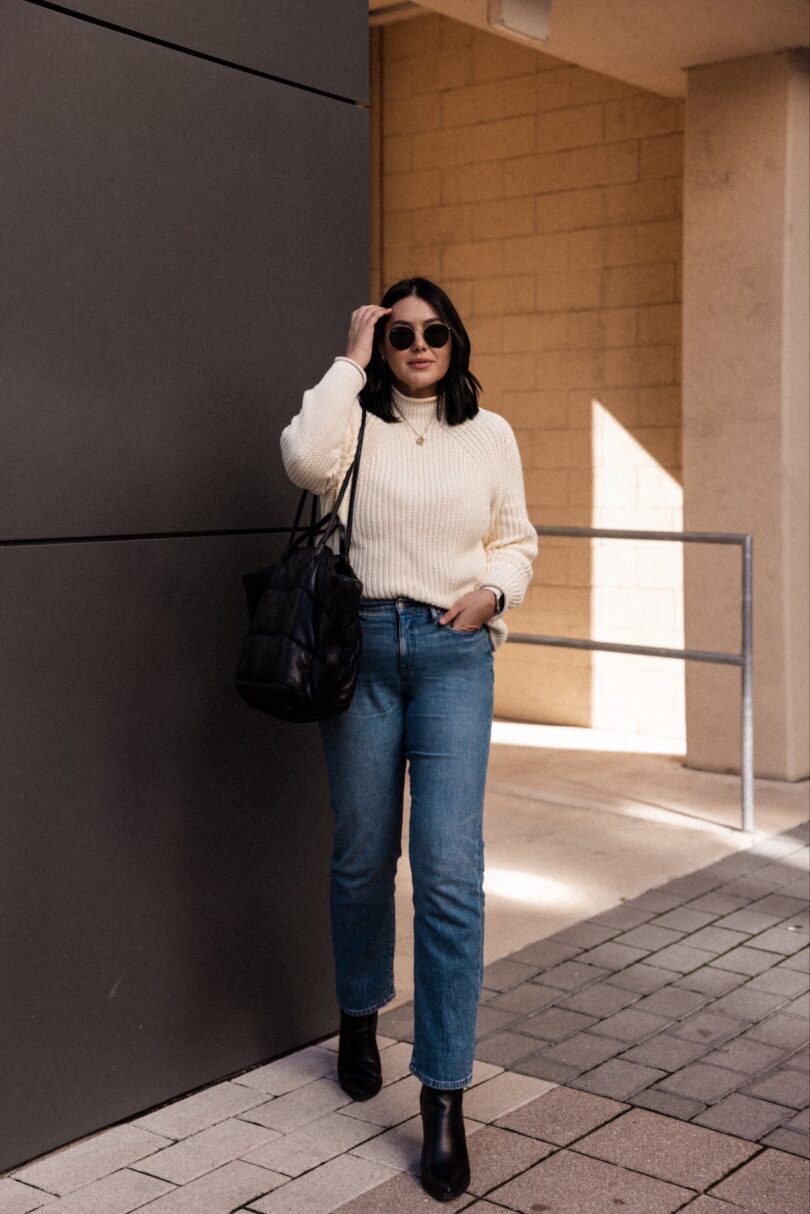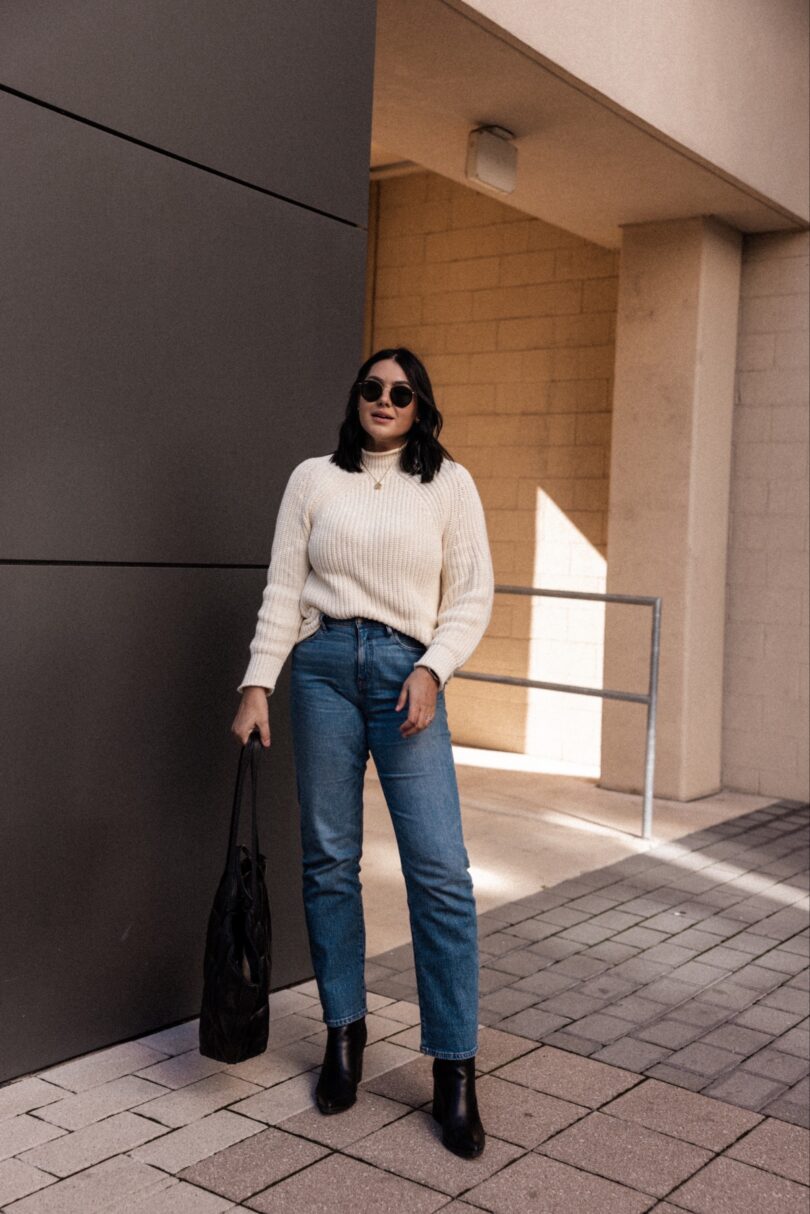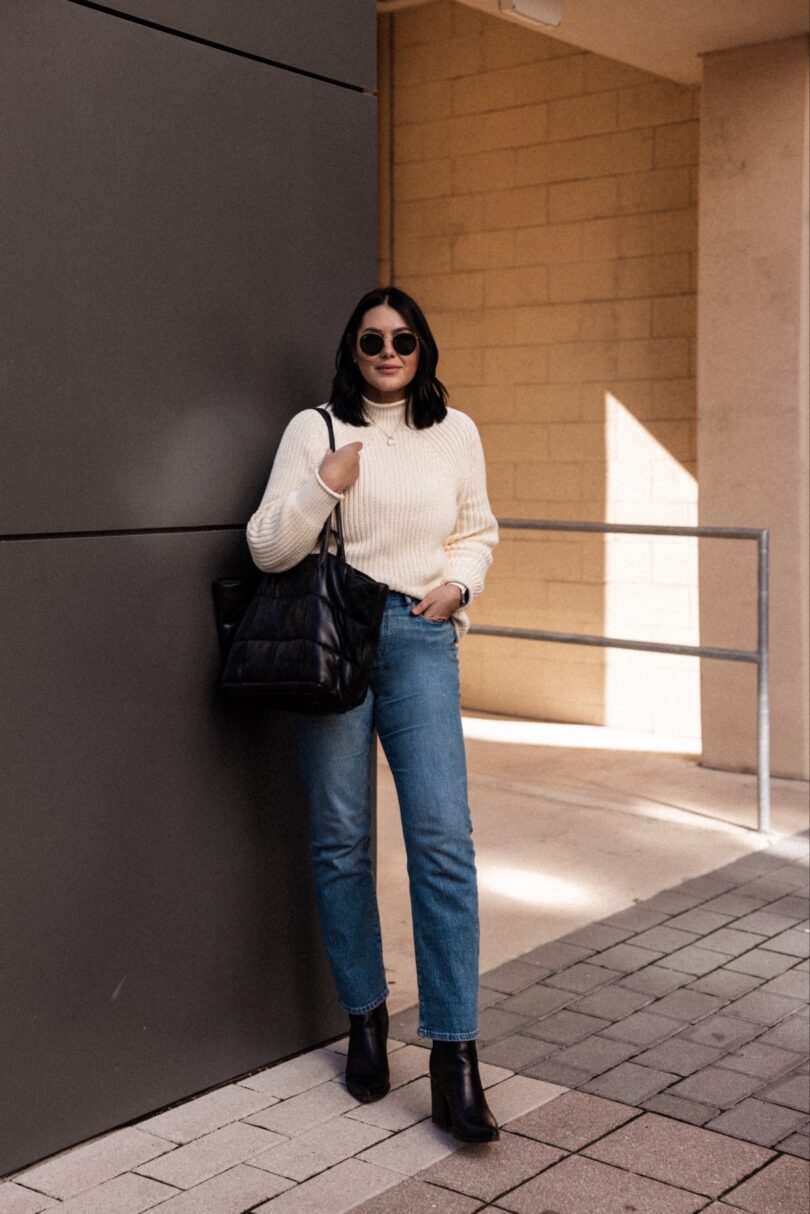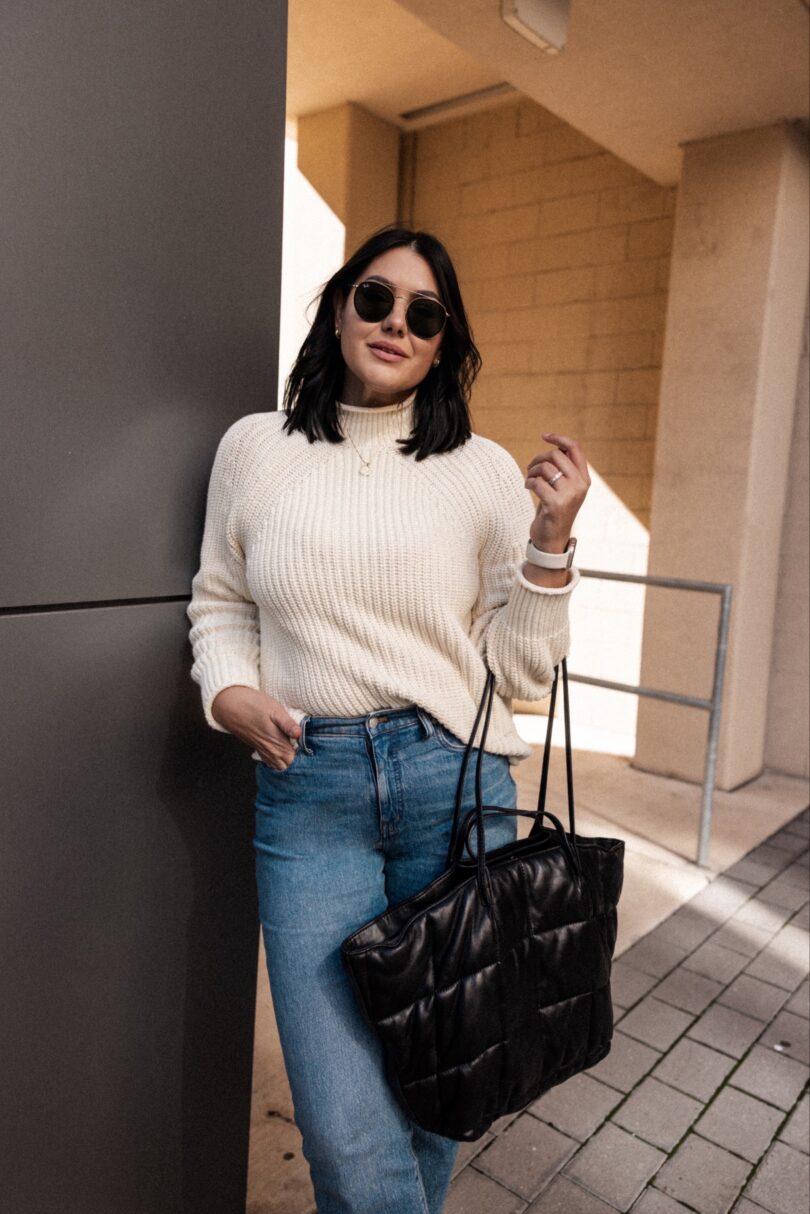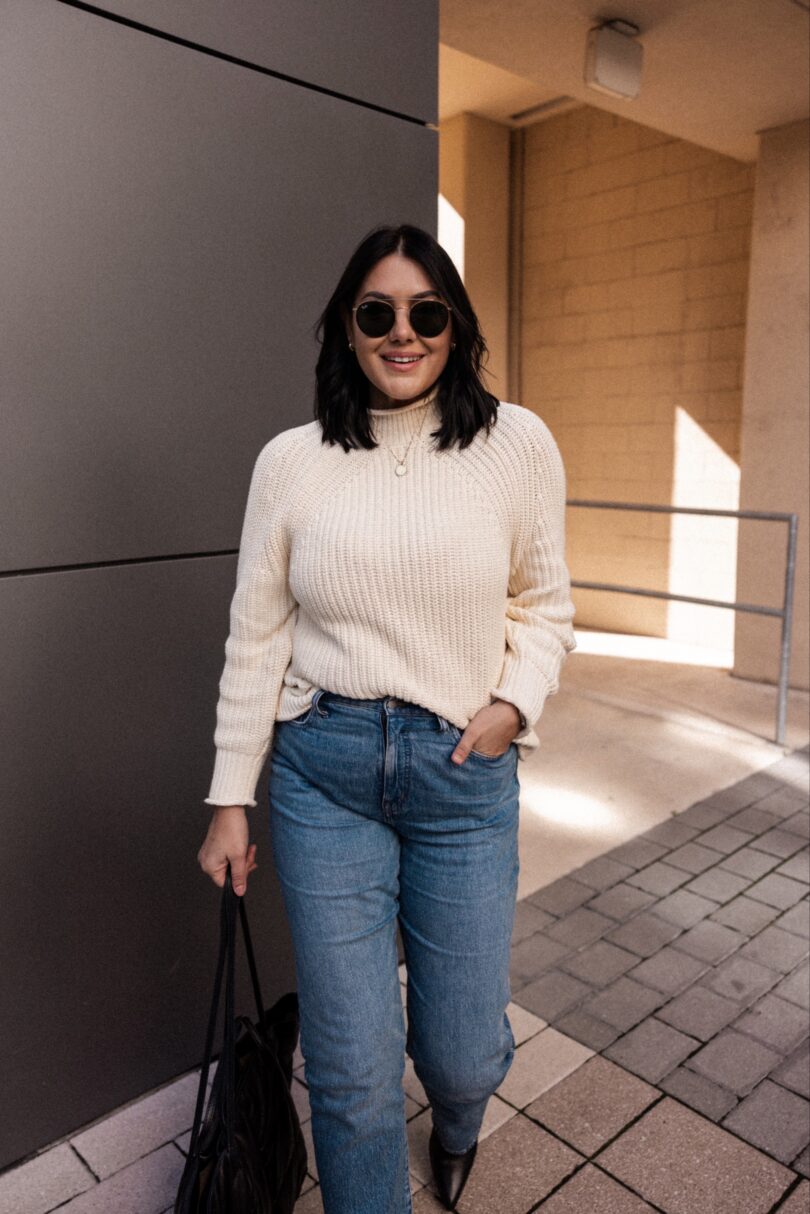 This is one of those outfits that I didn't think would end up on the blog. We had to run an errand for school and Bryan needed photos for a post so I snapped him in this location. It was so pretty with the light and the shadows I said — "hey would you quickly snap me too?" A few clicks of the camera and I thought "we will see if this will work out." I hadn't given much thought to this outfit as content but when you mix an outfit of classics, it's a timeless look that can't go wrong.  I was low key impressed with myself because I usually put a lot more thought into content, but this is exactly what I like to wear and this sweater is too good to gate-keep.
This of course is a classic sweater from J.Crew. The reason I like it is because it's warm but not itchy and the fit is relaxed but not bulky, so you can still get your coat on over this. (Side note: Is there anything worse than not being able to shove your bulk sweater into your tailored coat? I'm feeling claustrophobic just thinking about it.)
Anyways, this classic beauty is at J.Crew and she is one I've had a while. (Featured in the January capsule of this year!) I am in the medium, fit is relaxed, true to size. Find it here on sale!!
Here are those Madewell 90s jeans again. I'm still getting used to the cut in order to figure out which shoes are best but I can tell you 2 things so far — I hate them with flats but I love them with a heeled bootie. I tried them with sneakers and felt something, but I don't know if it was a good feeling. I'll let you know more as this story develops. I think a part of me still misses the unmatched versatility of a skinny jean — any shoe worked with a pair of skinny jeans. If I start wearing skinny jeans this winter, will you disown me? lol. I want to be trendy but sometimes I miss our millennial staples.
(PS: the Madewell 90s jeans fit generously! I am in the 30 and could use the 29.)