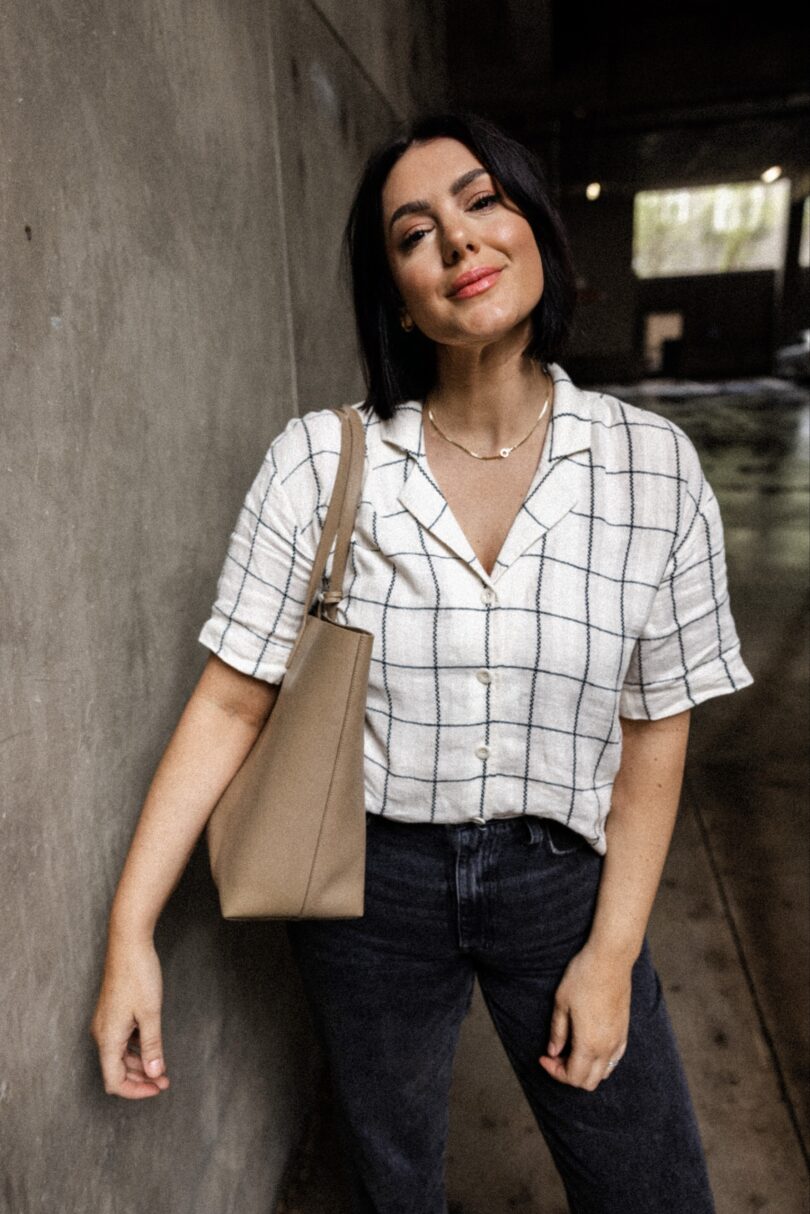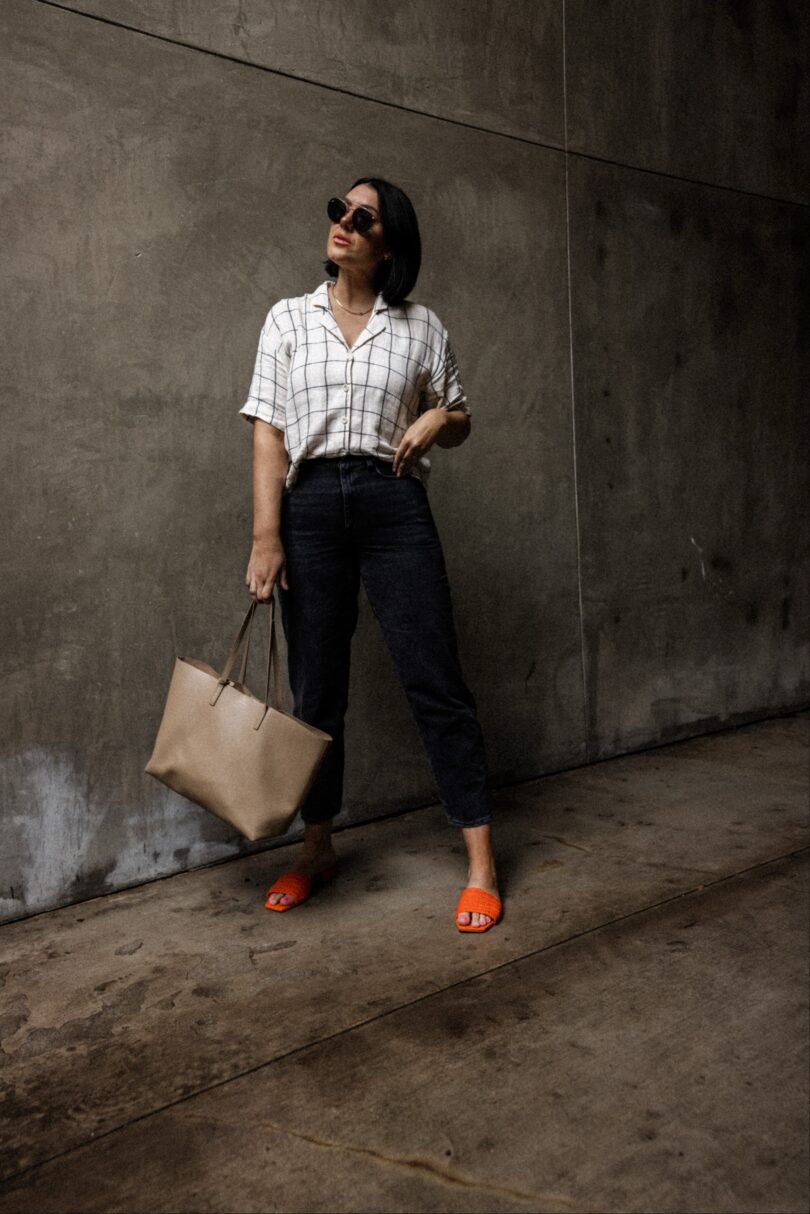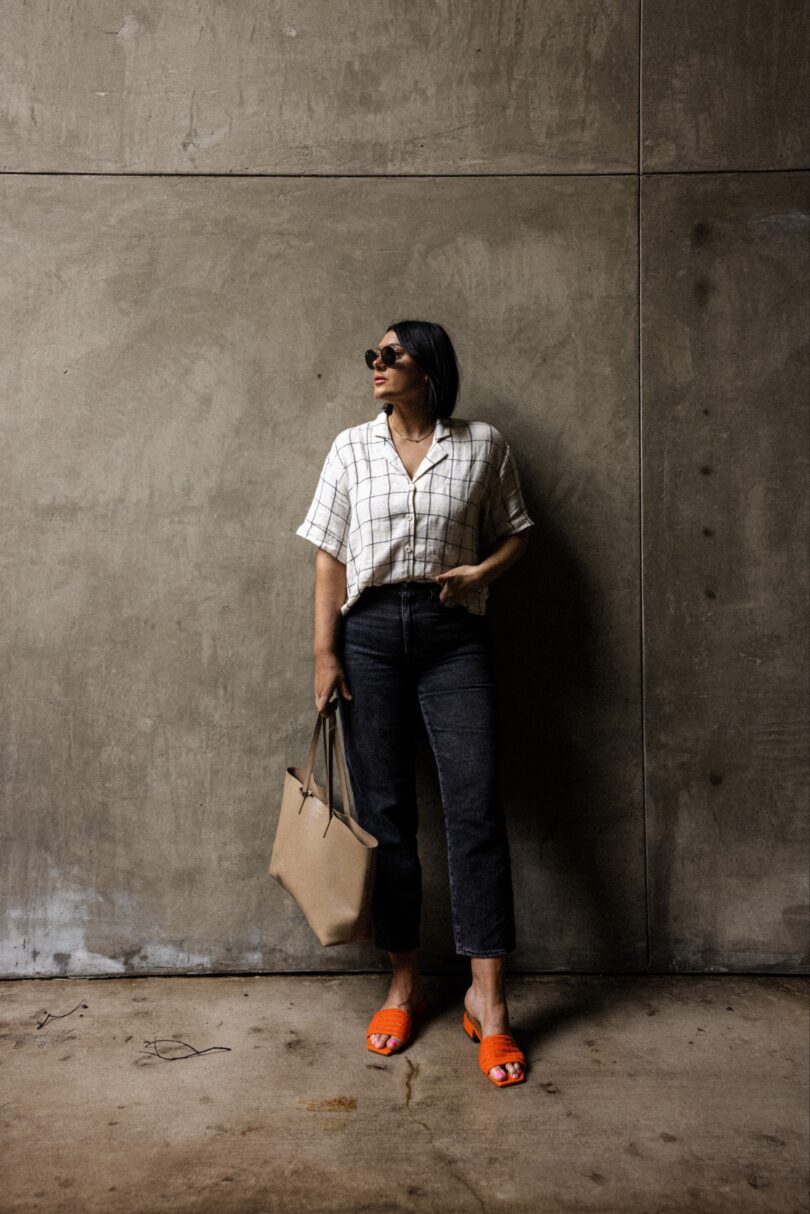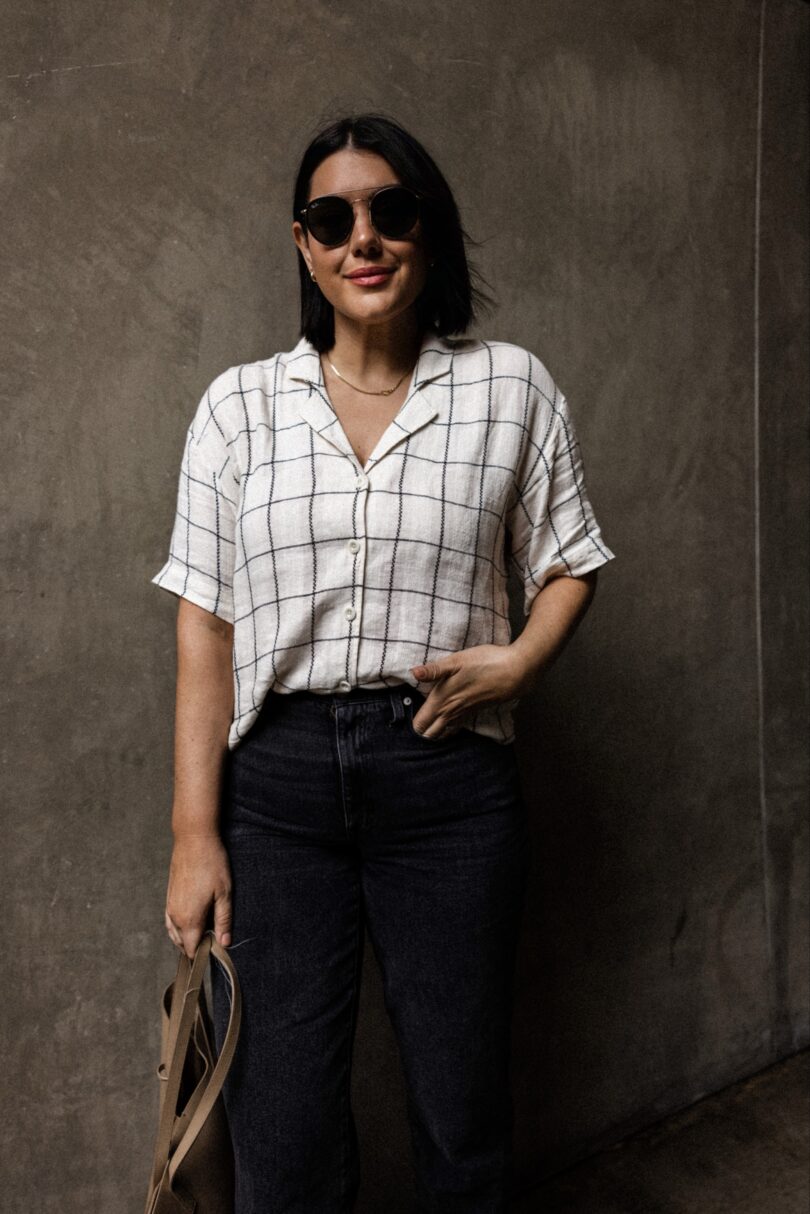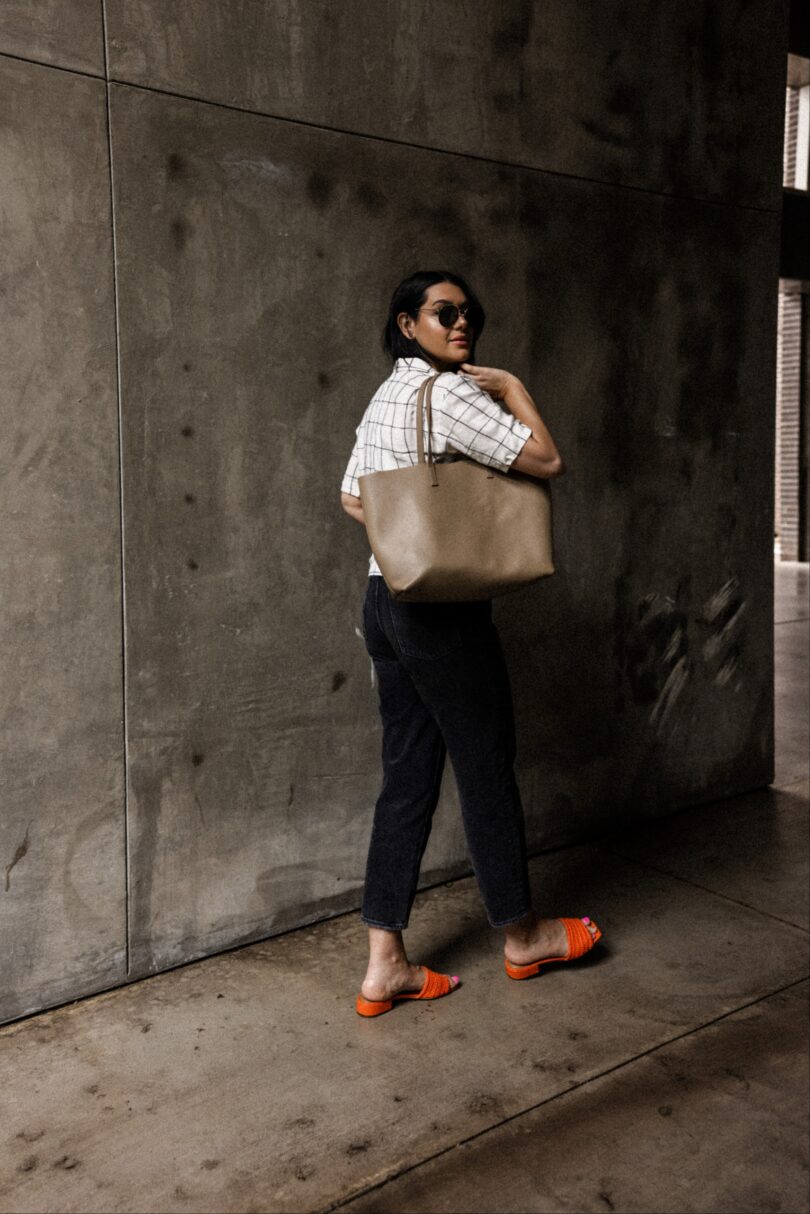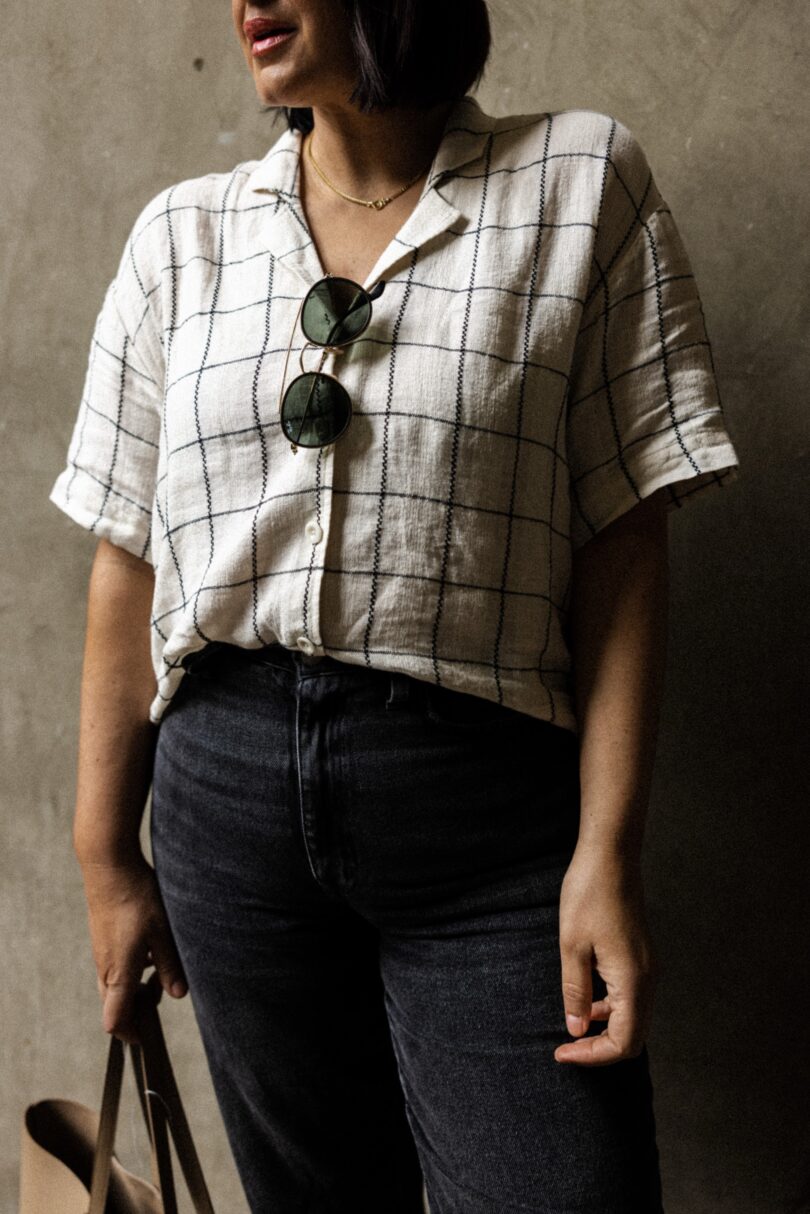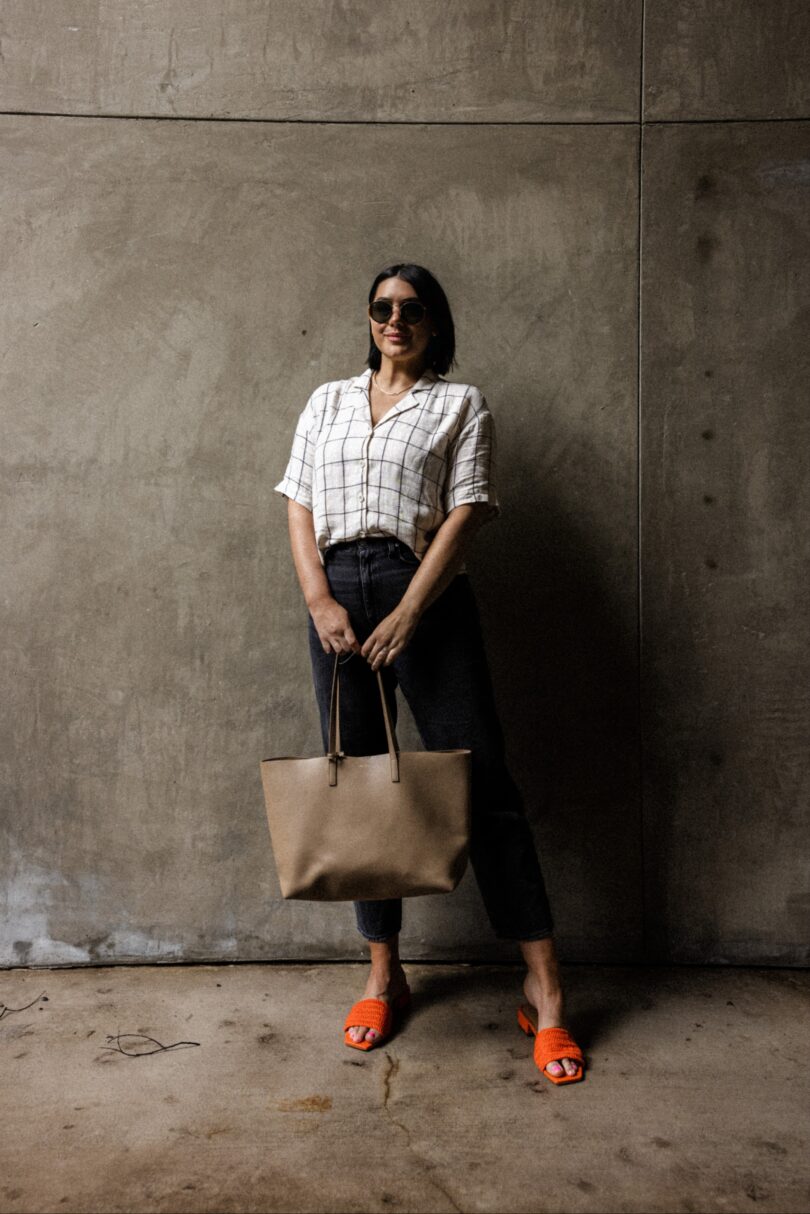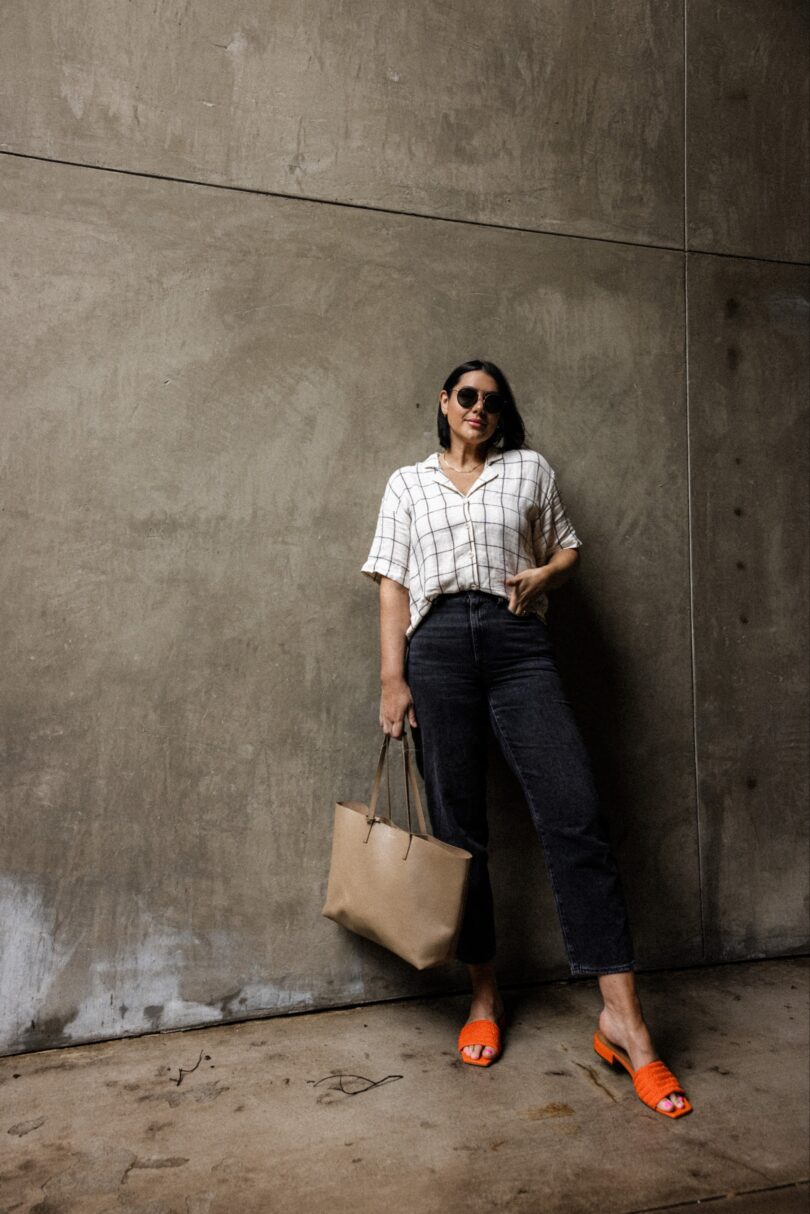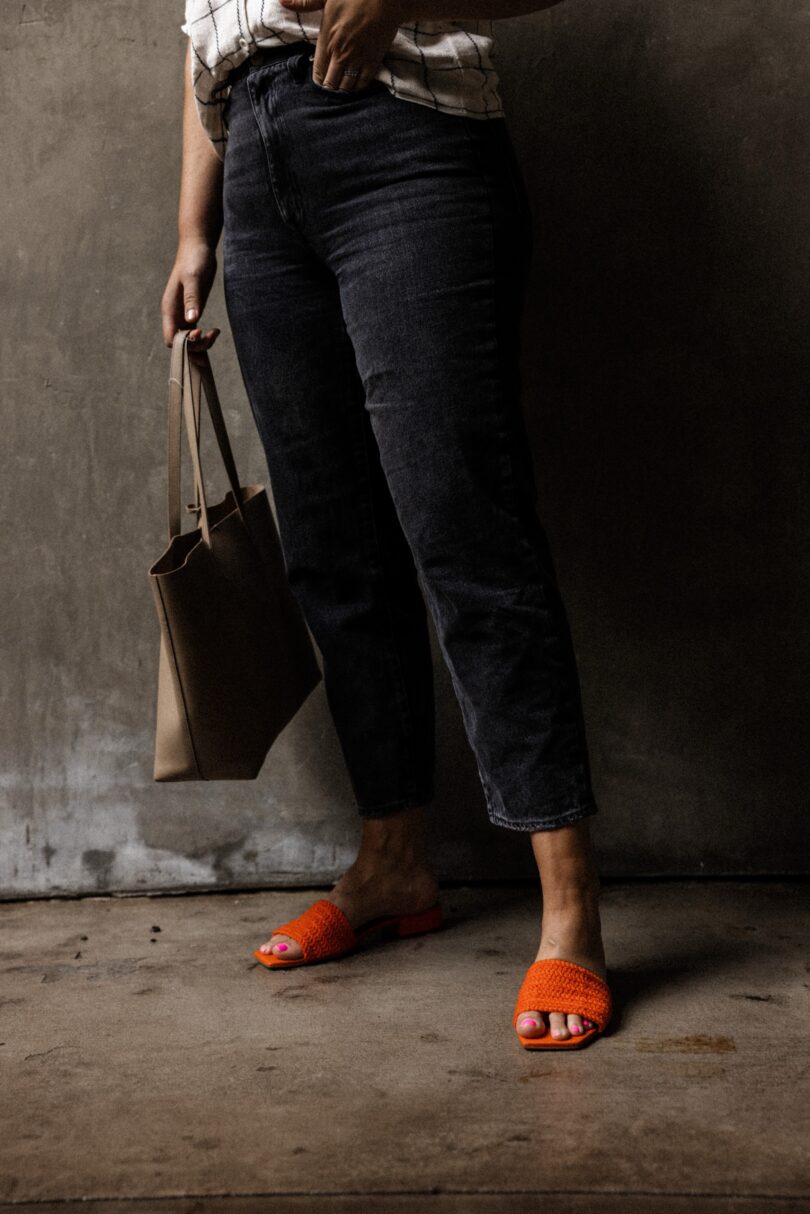 Hello my friends, there is a Madewell sale this week. How did I miss this?! Well rather how did I miss this and more how have I not shared this yet? I picked up this linen top and I love it for spring / summer. it's linen-ish, it's a blend with viscose which actually makes it a bit less itchy but still gives linen. Shop it here!
I would definitely suggest this top as it can go with denim (obviously) and lighter denim, too. I was just feeling dark today. And it can work well with those high waisted shorts we've been seeing and trousers. It's a great top, I'm telling you! It's got remix written allll over it.
I sized up for a looser fit, but no need to if you don't want a looser fit. I am in the large, but overall I'd say it's a TTS fit. Find it here and get 25% off if you sign up for their emails AKA be an Insider. Shop the top!