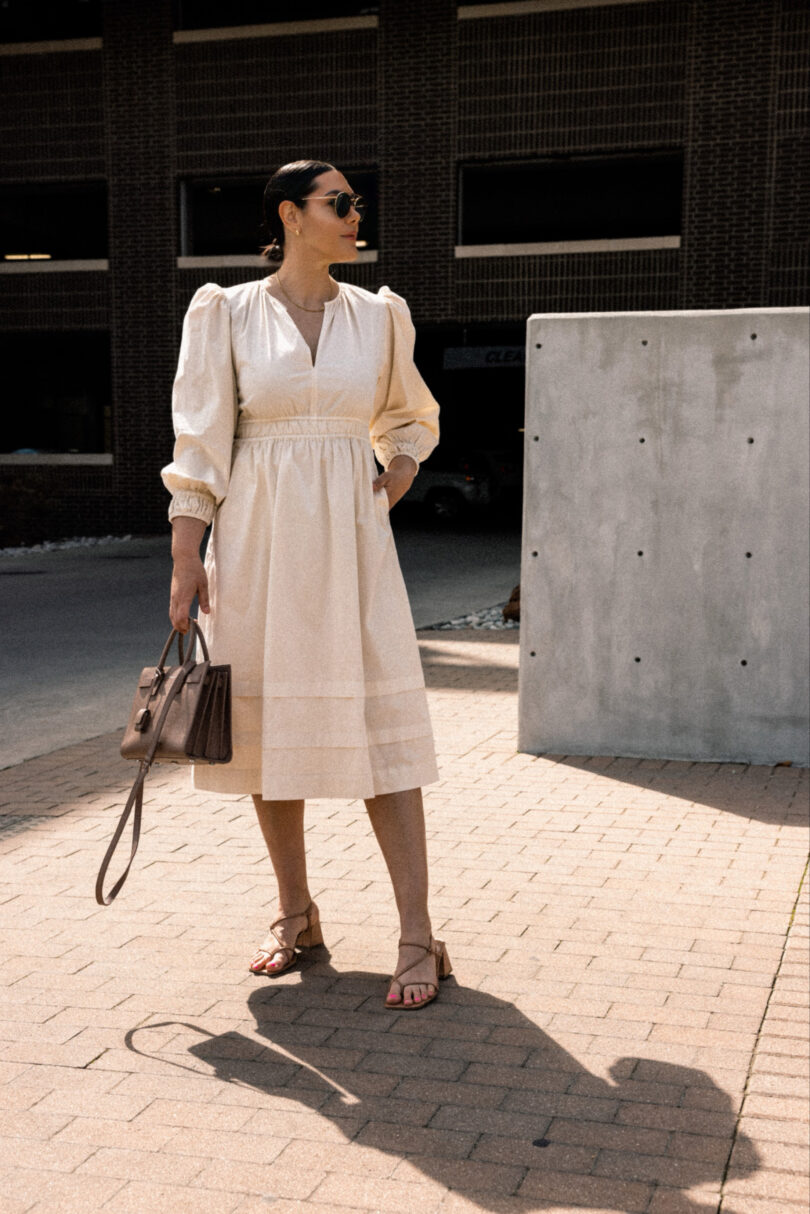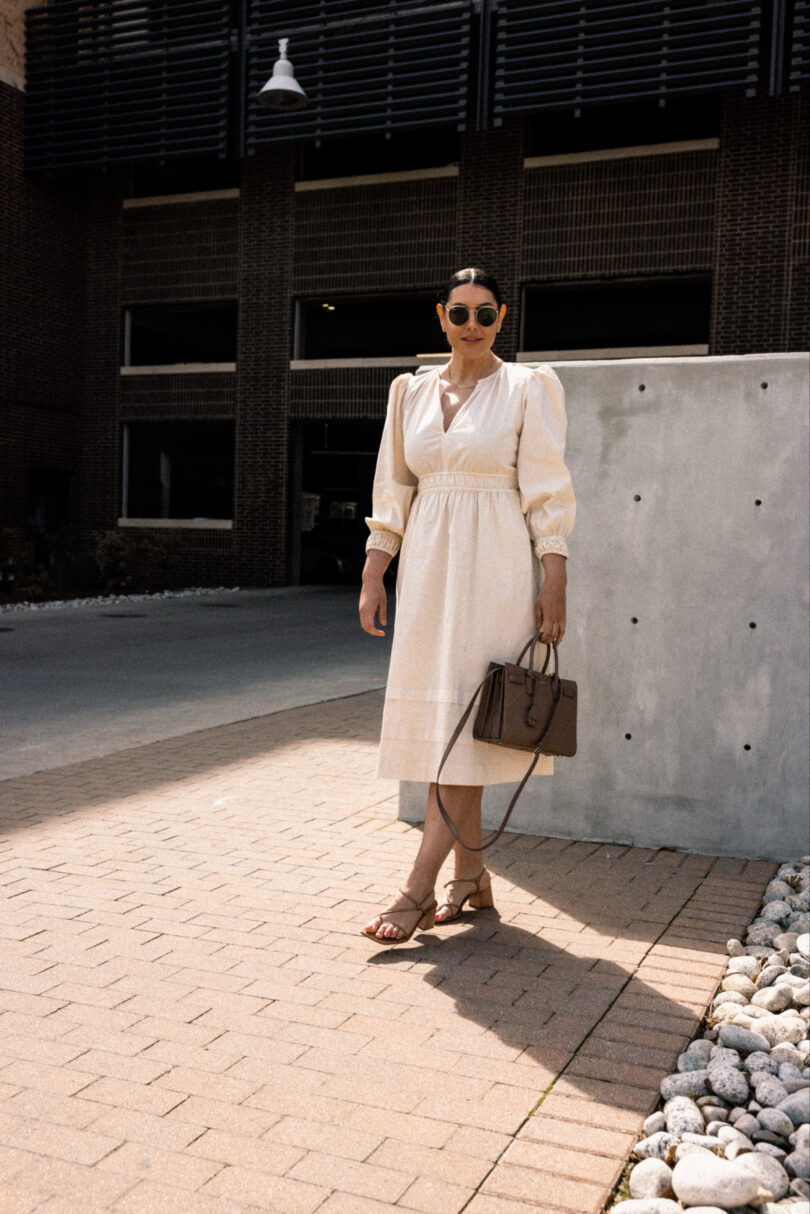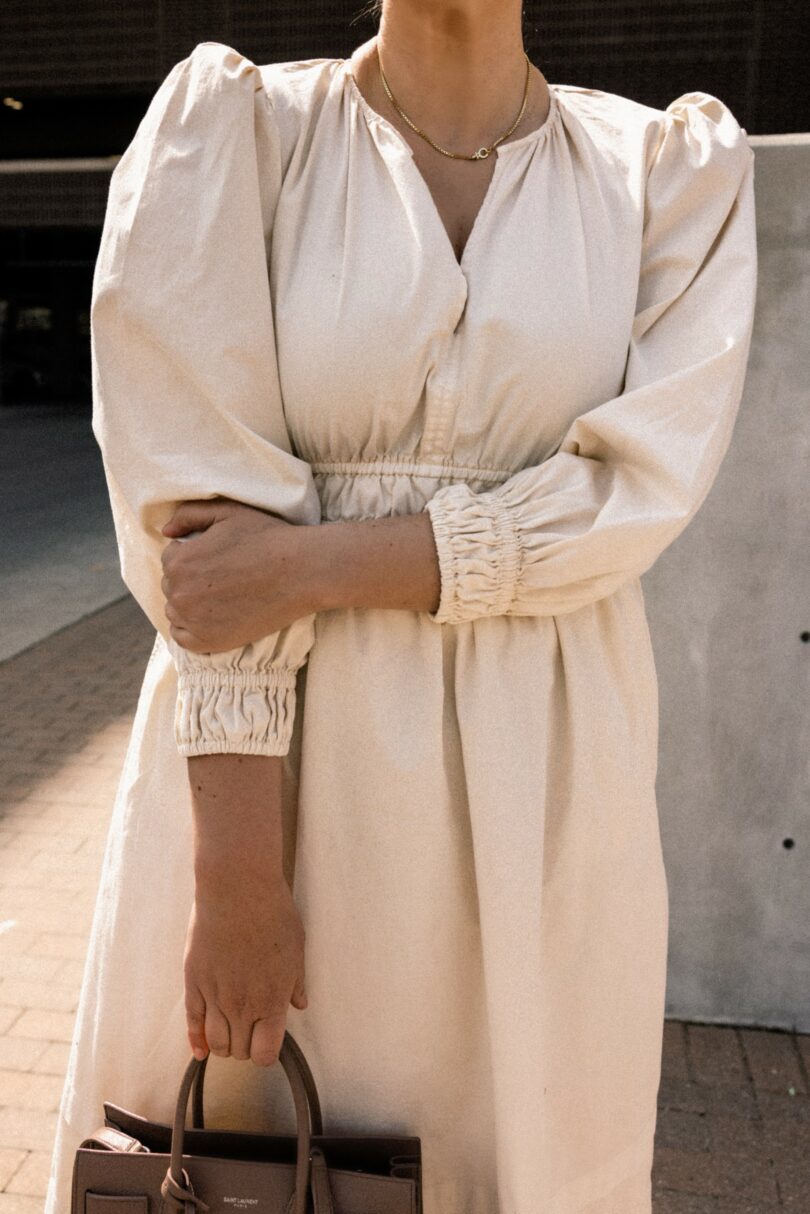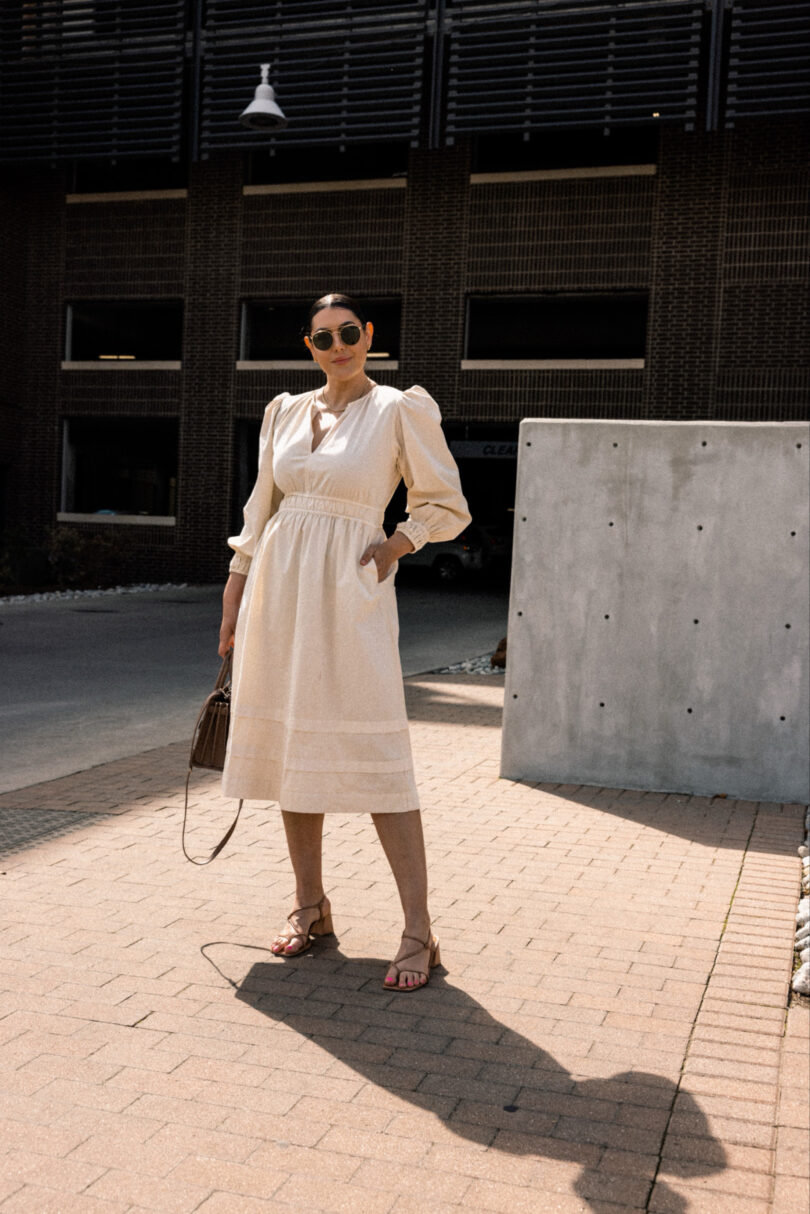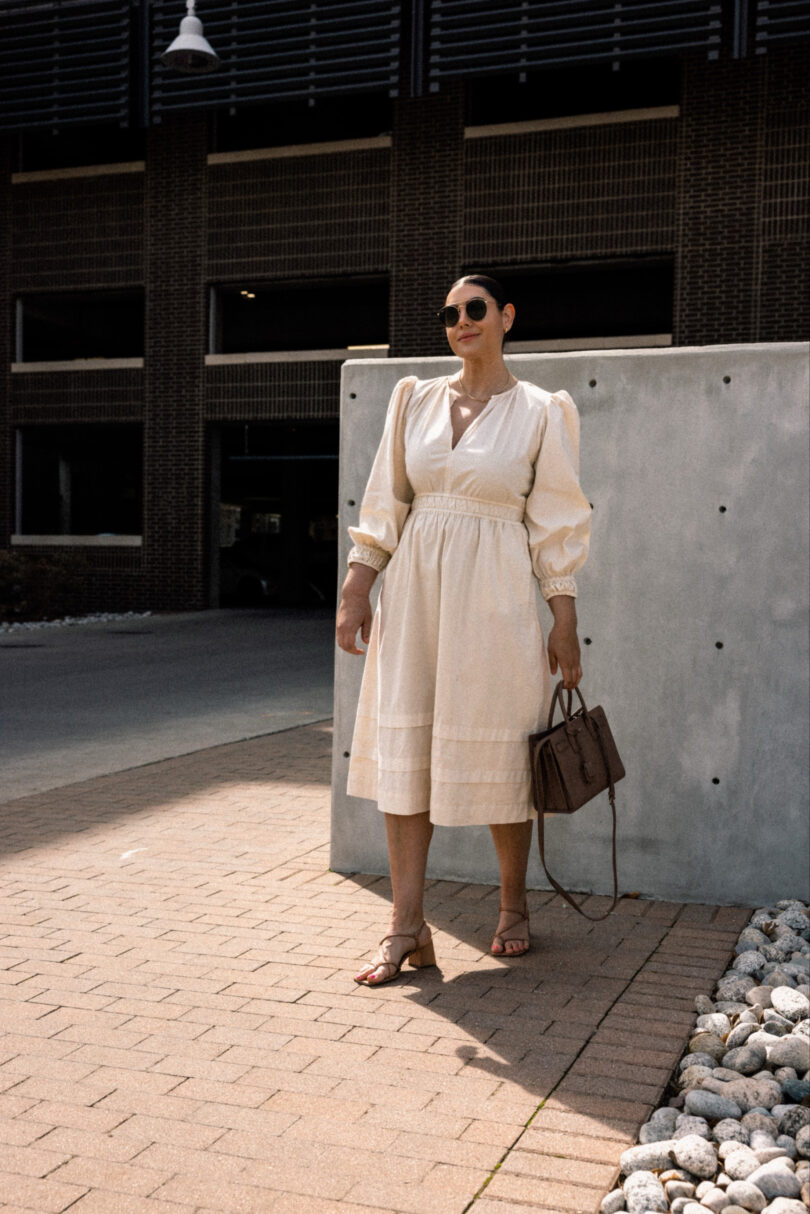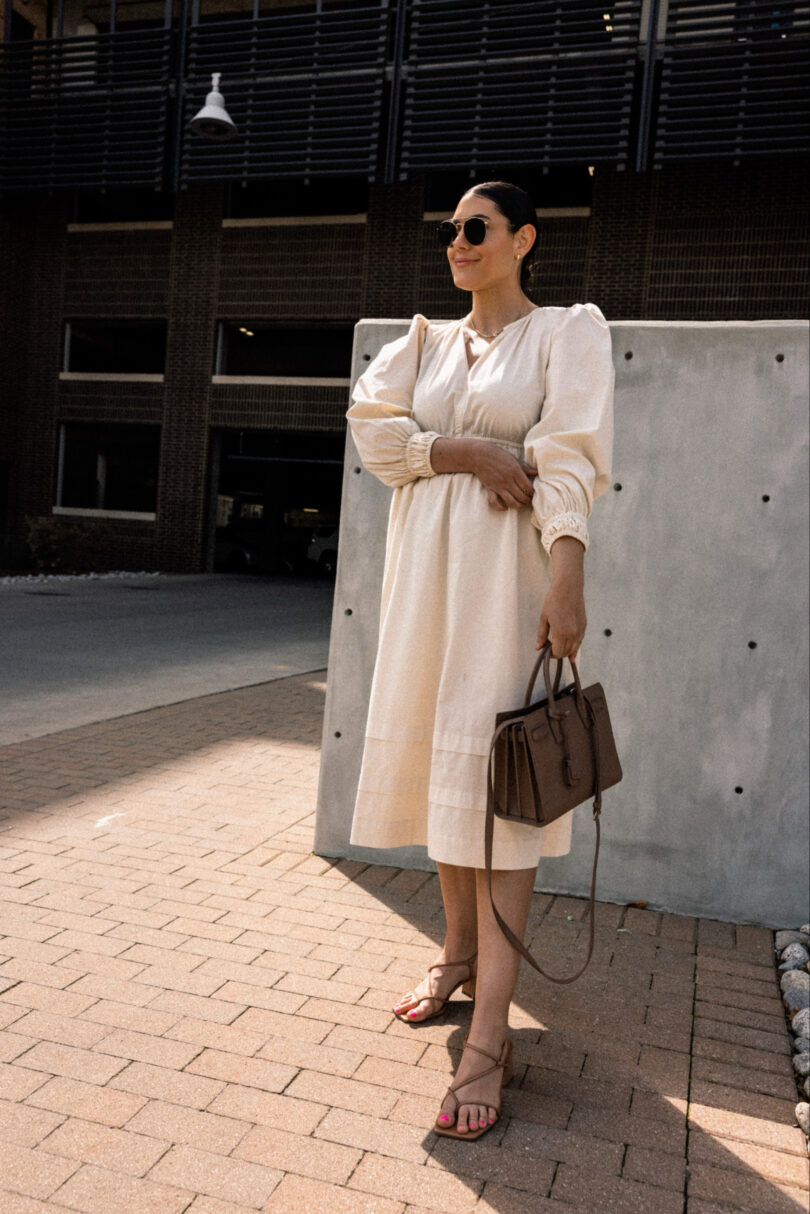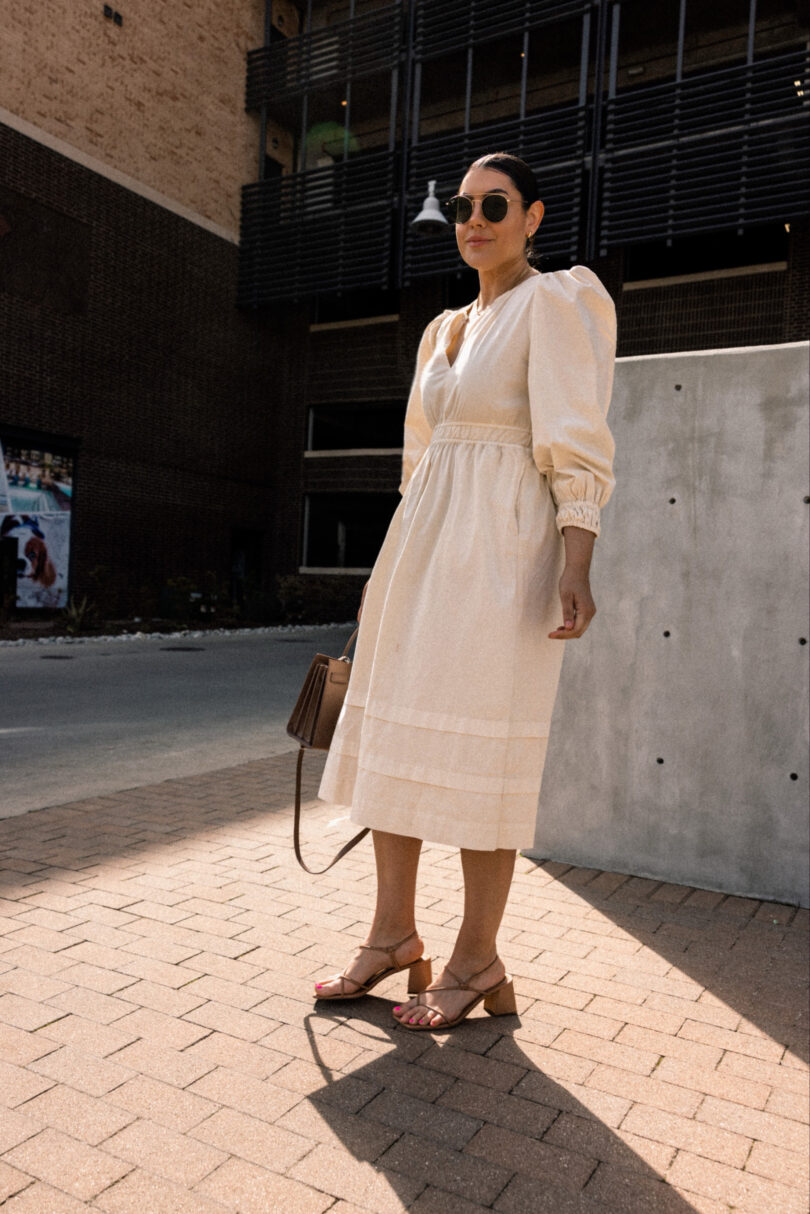 Remember when I told you that it was going to be a dress heavy spring? I wasn't lying, my friends. I see a dress, I love that dress. It's my toxic trait. And I especially love a cream / white dress for spring. A cream dress is a nice welcome to the season and it's also a very daring thing to do as a mom with a kid who eats many a meals with ketchup. I live for the thrill.
This gorgeous dress is from J.Crew and yes I got it 25% off! It's currently 25% off online as well, so you can get that discount too! I am in the medium. Fit is TTS. Find it here!
Just FYI — this dress is a thicker canvas fabric. It's a really nice quality that I feel like we haven't seen in I a few years. And it also comes in a pretty lavender too! It runs true to size, if not a bit generous. The waist is an elastic waist and it's a pullover, no zipper or buttons. Find it on J.crew!