*This post is brought to you in collaboration with Vince Camuto.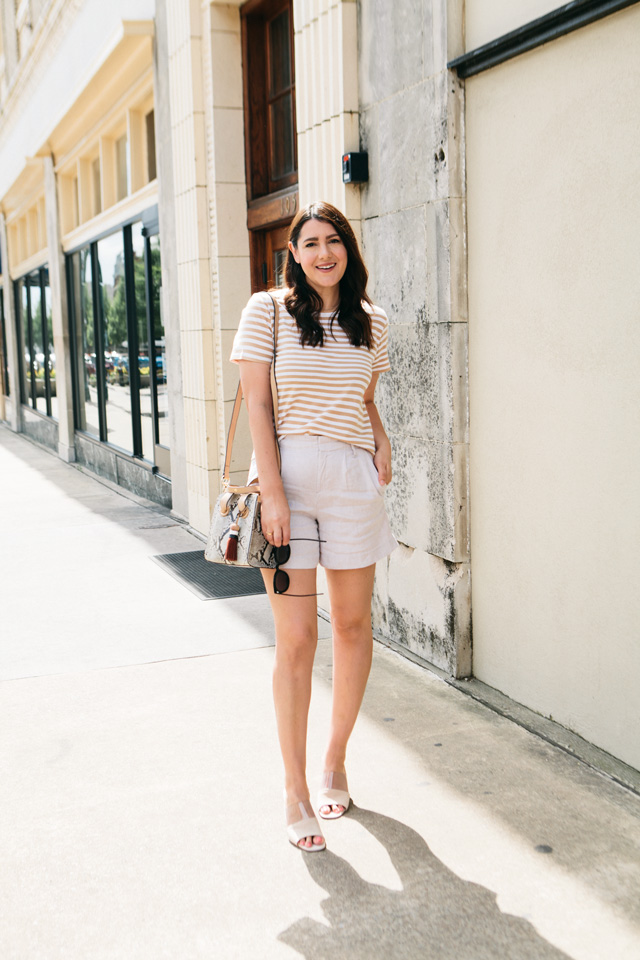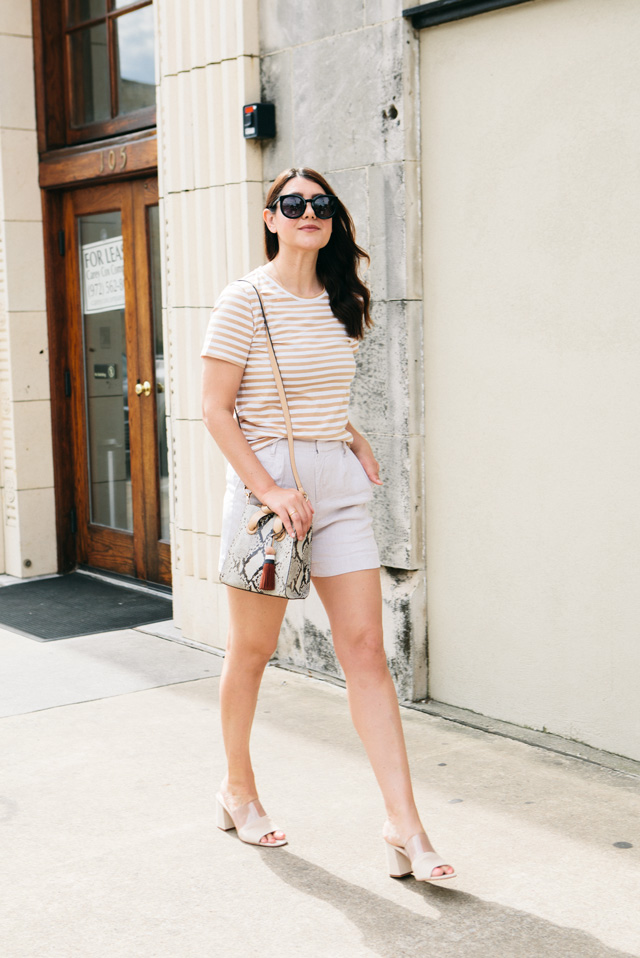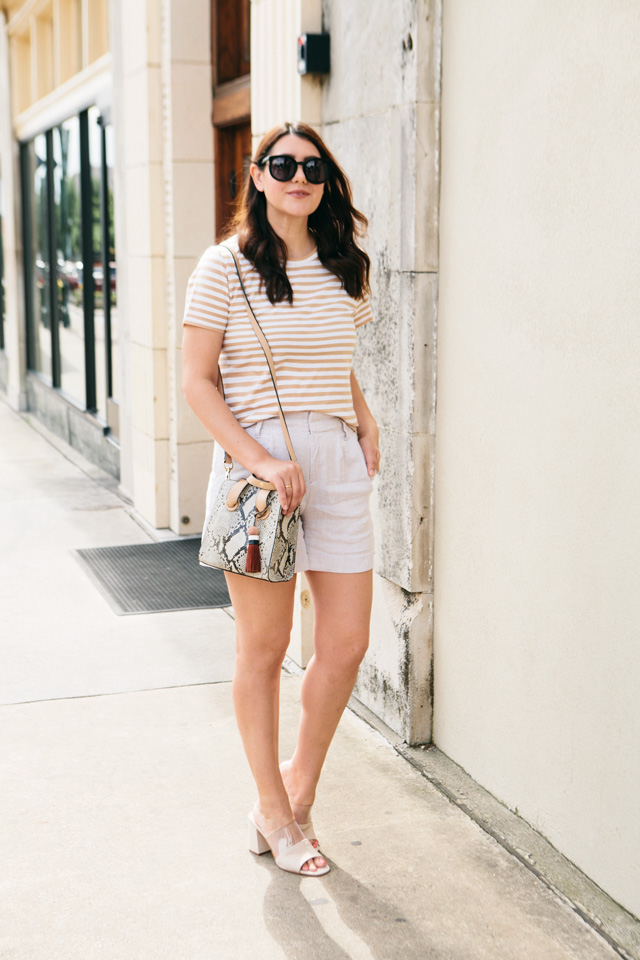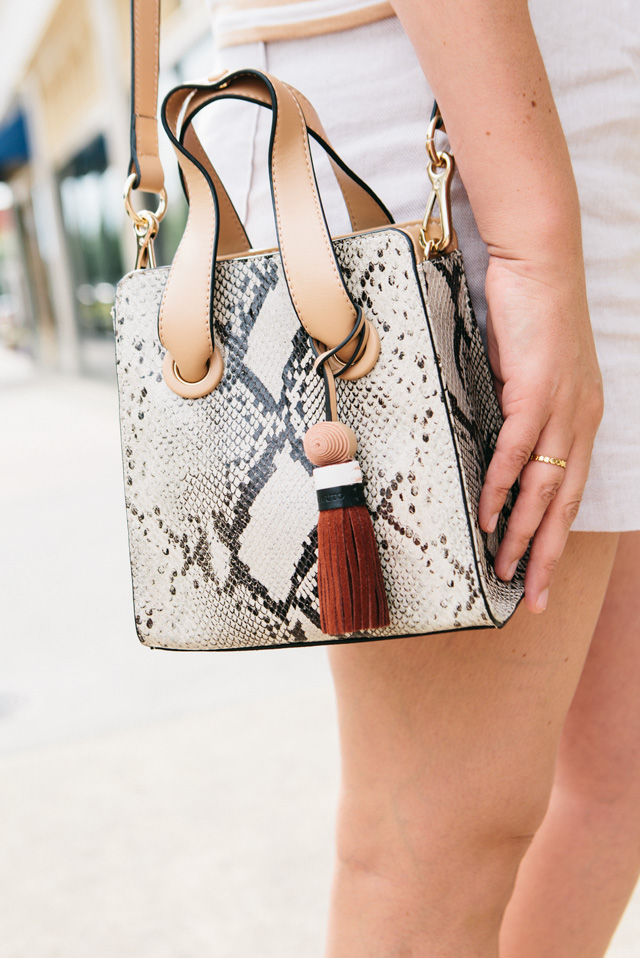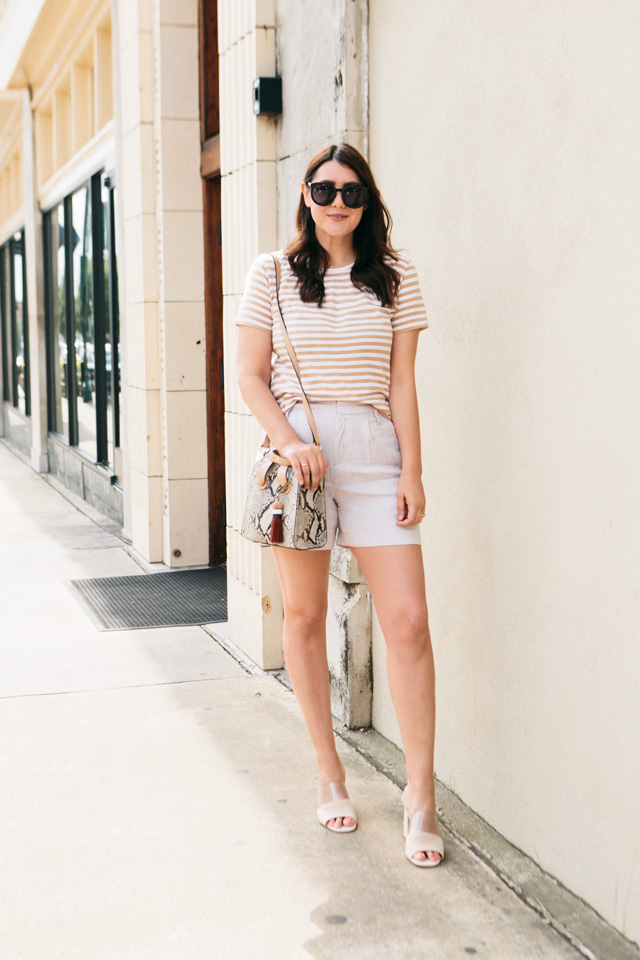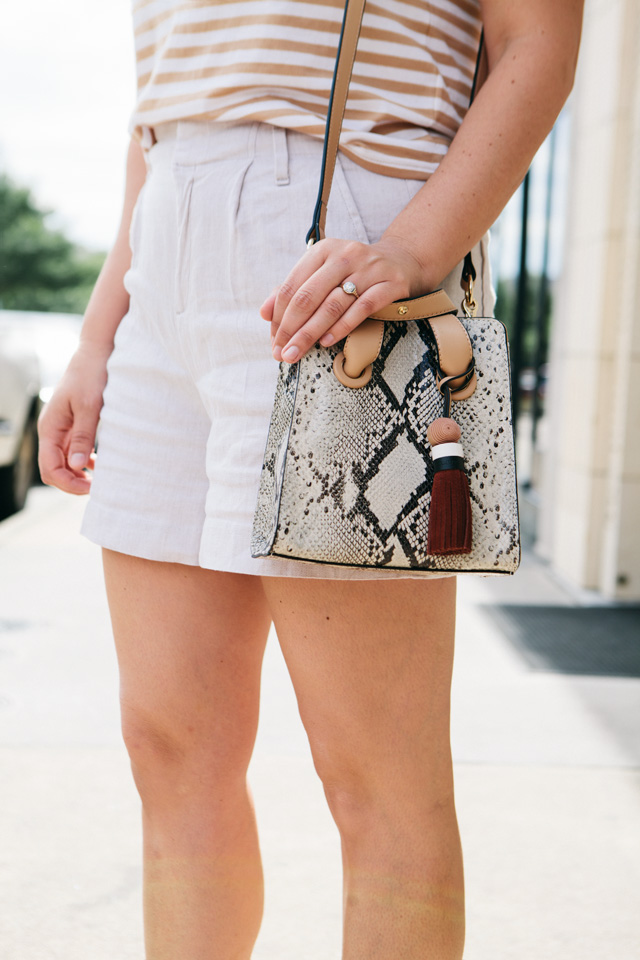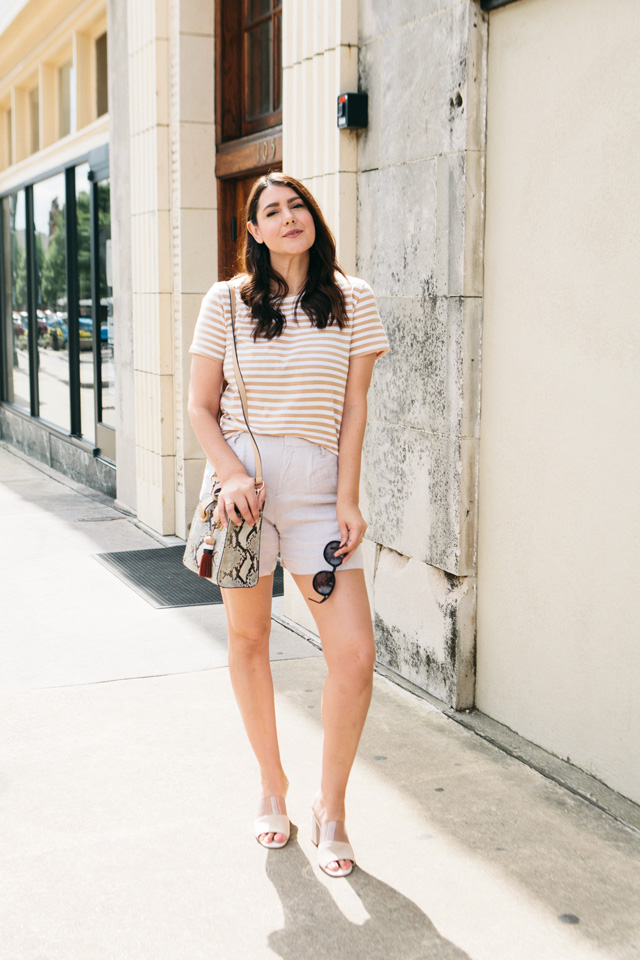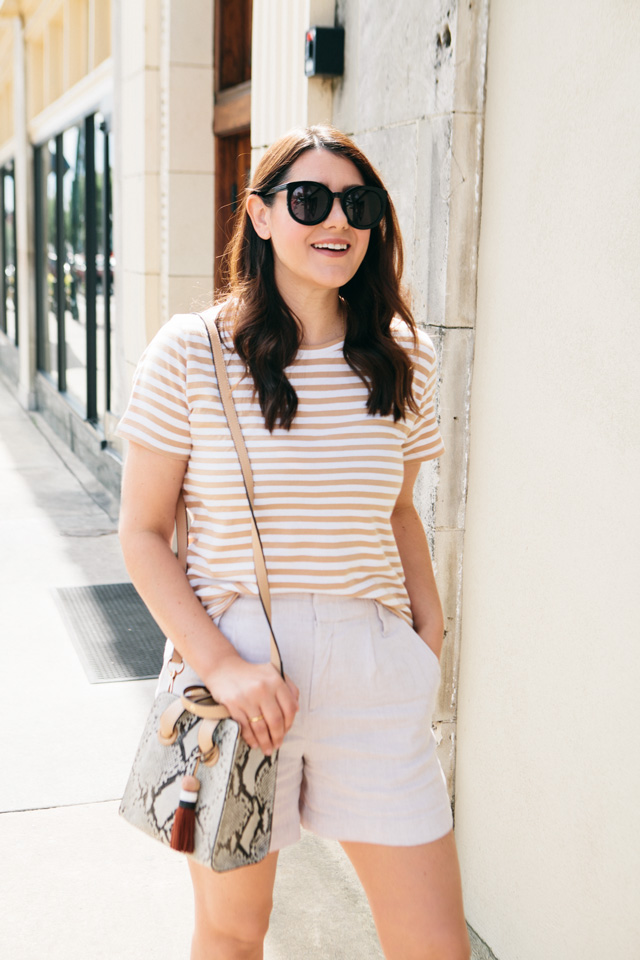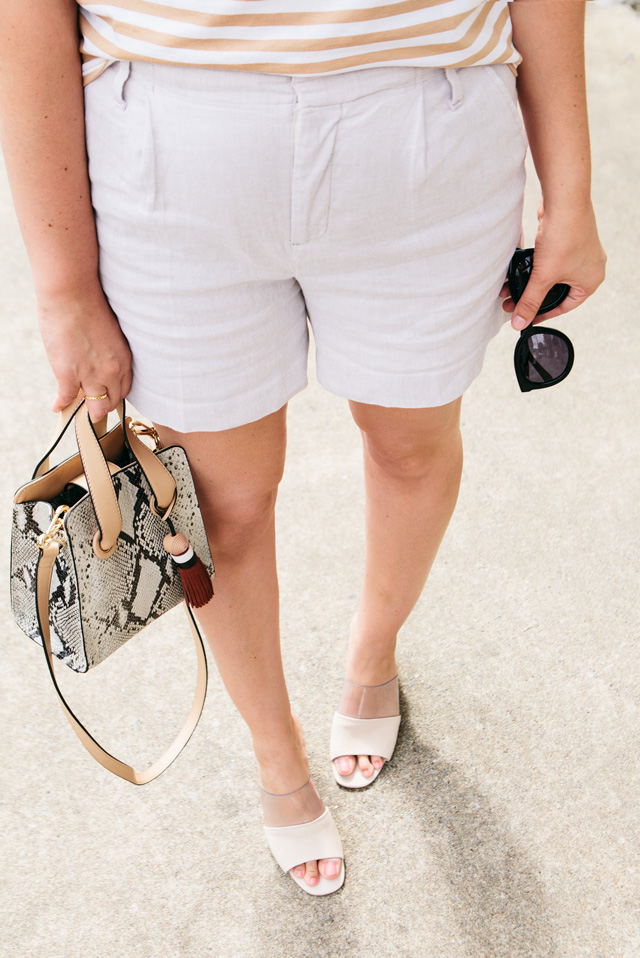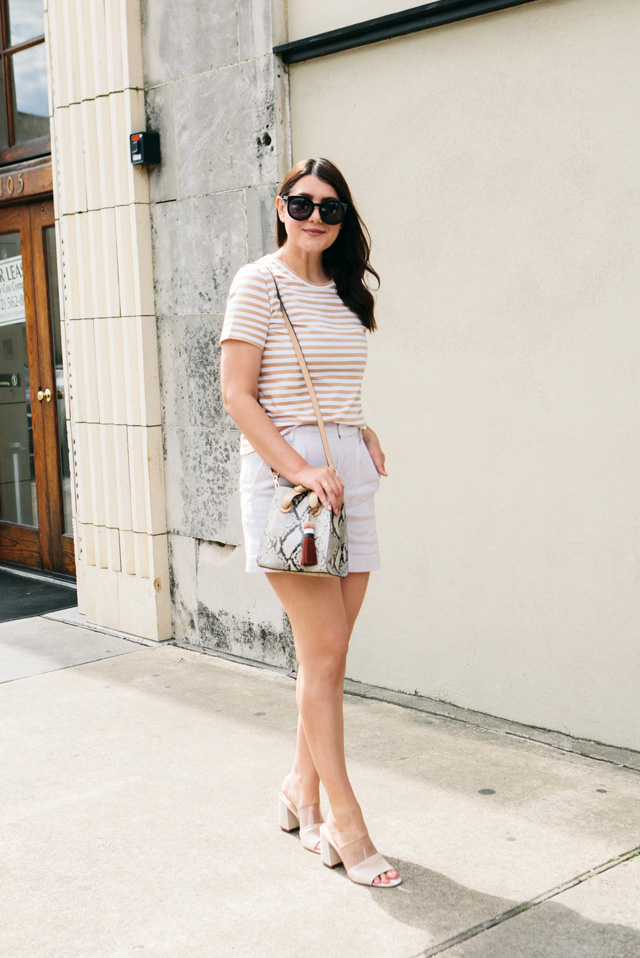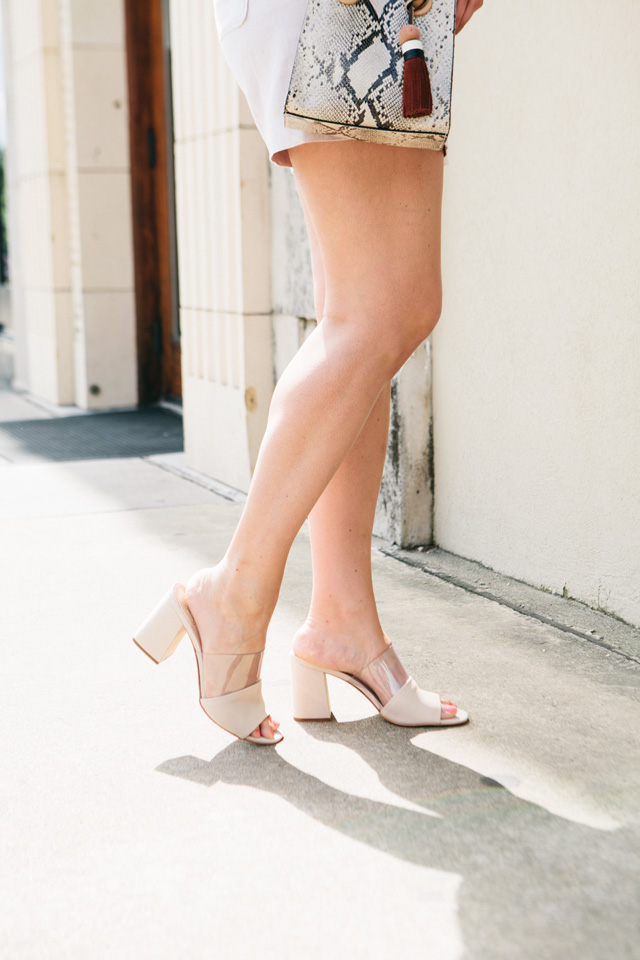 You guys know how much I love color; there is no color I don't love to wear. My closet can sometimes look like a disarray of hues if I don't make sure to include a few neutrals here and there to ground my colorful collection. You've most likely noticed by now that the way that I tone down my colorful wardrobe is with my neutral accessories. It is uncommon for me to have a very colorful handbag or shoe on these days. Sure, a pop of color here or there but the majority rule of my shoes and handbags is to keep it simple, sister. I've learned over the years that neutral accessories will go much further in your closet than the bright or bold accessories that usually have a limited time of usage.
Of course, don't get me wrong — I still love a pop of color, but if you are looking to by that ONE bag you'll wear daily or a pair of sandals or heels that will go with EVERYTHING, keeping it neutral will always be your best bet. I've teamed up with Vince Camuto to show you a few of my favorite neutral shoes and handbags for summer. If you've never worn Vince Camuto before, they have really good and consistent quality throughout their product line, but especially their leather pieces like shoes and handbags. I've had a few of their heels before and they last year over year and their leather handbags hold up very well, especially for their price. Many of their leather handbags are under $250!
Let's get into some summer neutral necessities, shall we? (Oh and yes, I find snakeskin a neutral. Neutral to me is more color, not a print. Neutral doesn't have to be boring!)
These mules are new to me but I knew instantly I wanted them in my 30×30 Remix this summer for a few reasons: a) they are a perfect shade of cream that will go with EVERYTHING. This color in a shoe makes lights and whites pop and brightens up darks or black outfits instantly. b) I love a chunky heel AND it's just the right height, not too tall and comfortable to walk in. c) I love this little PVC trim, that, to be honest, I didn't realize was there when I looked at them online. It was a really nice surprise feature when I got them in! This little feature takes their vibe up a notch, making them really bold mule for summer.
I find that they fit true to size. You can find these mules here! I've rounded up a few other nice choices for summer below!
Summer's Neutral Shoes
Although this snakeskin satchel isn't a part of the remix officially, it's a nice add in piece to this neutral-hued outfit, don't you think? I love bringing in an unexpected print to a simple outfit like this, plus is there anything that stripes don't mix well with? After seeing these stripes with this snakeskin, your answer should be no. 😉 I love this small crossbody because it's big enough for my full-size wallet, my iPhone and my mom accessories. Plus it's an open bag so I can easily grab my items without having to dig too much! You can find my purse here!
Like I said before, Vince Camuto has a really nice selection of leather handbags that are all really well priced. I love this bamboo handle hobo or this crossbody here. I pulled some of my favorites from their newest arrivals!
Summer's Neutral Handbags
Do you remember these shorts from my summer packing post? They are so easily remixable it's not even funny. Just a simple pair of shorts can create so many effortless looks, so if you are looking for a few other outfit options with them, check out the post here! I'll talk more about these shorts and this tee in more of my remix posts, but I love this tee! It's true to size and you can find it here.
---
*Thank you to Vince Camuto for sponsoring this post! All thoughts and opinions are my own. Thank YOU for supporting the brands that support this blog.