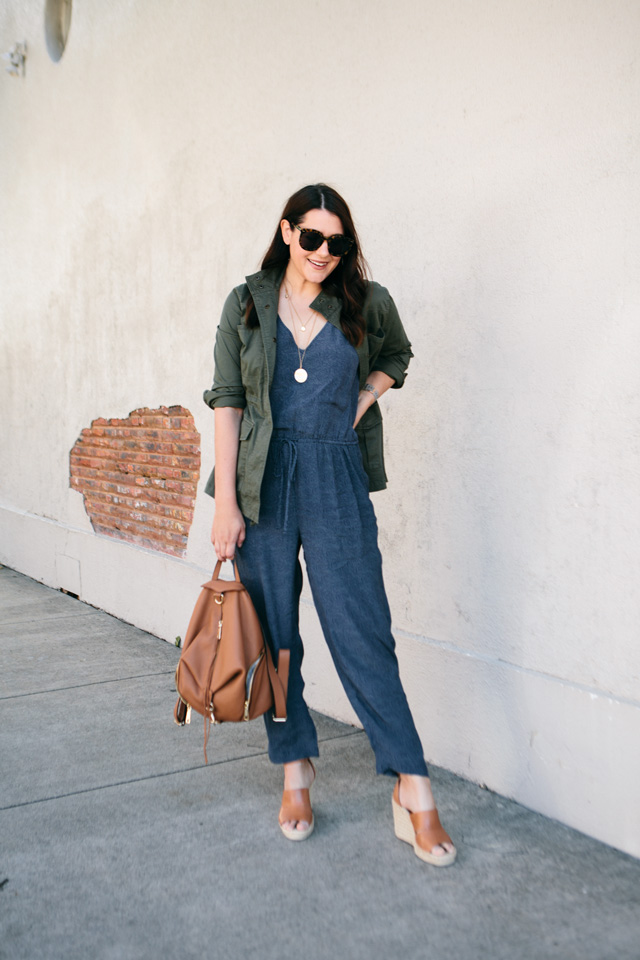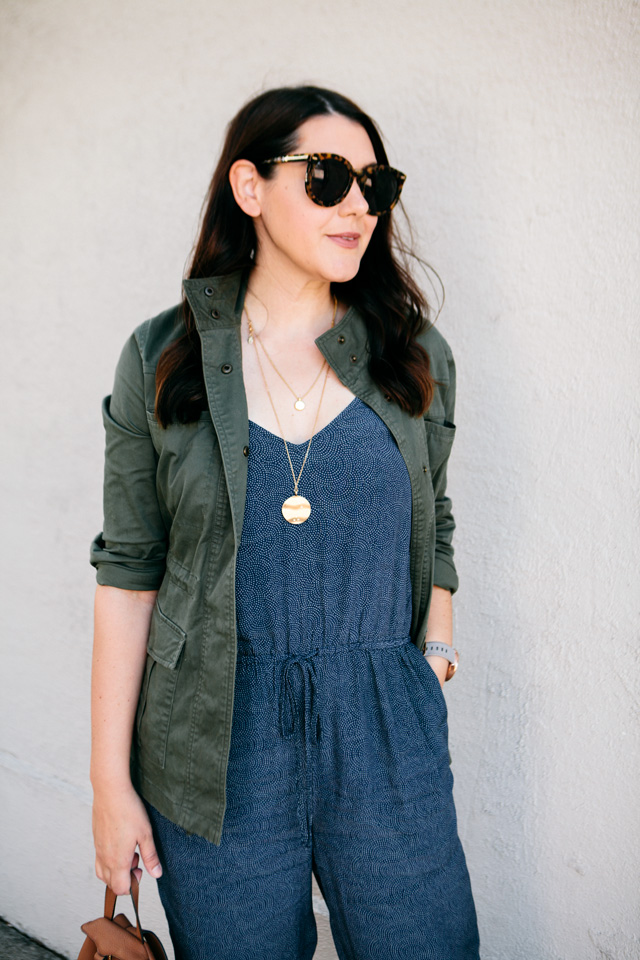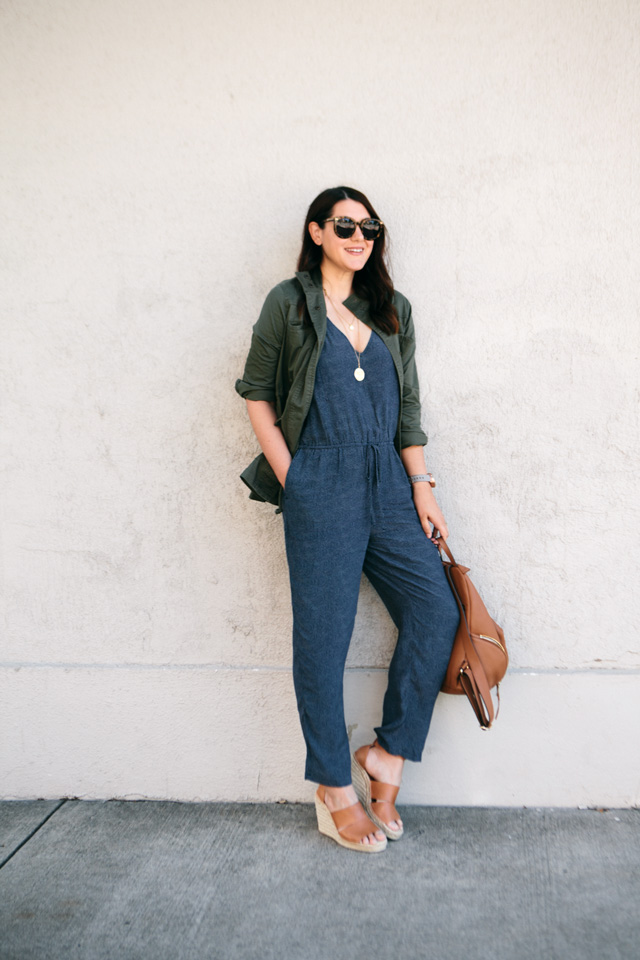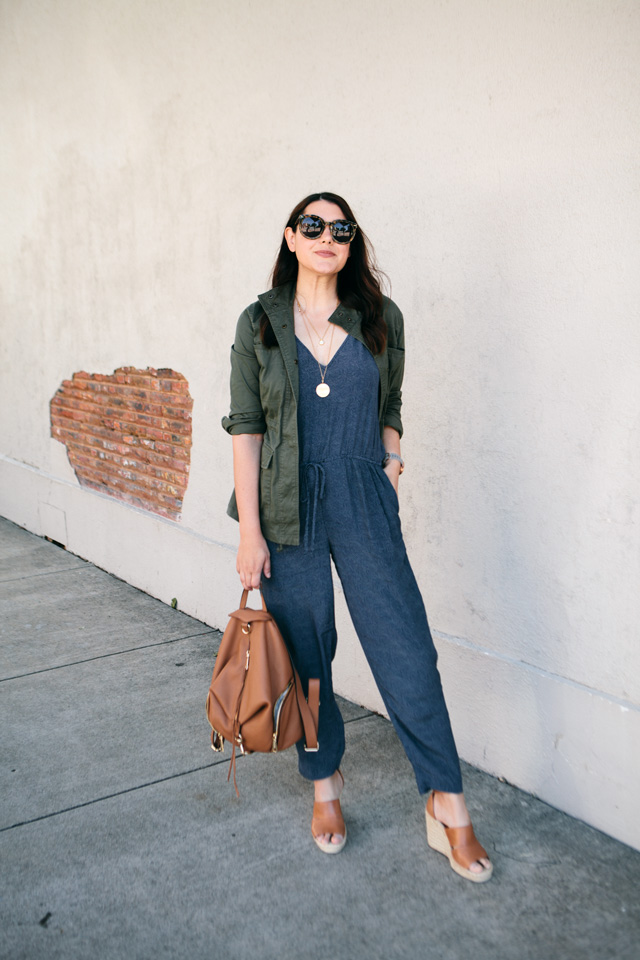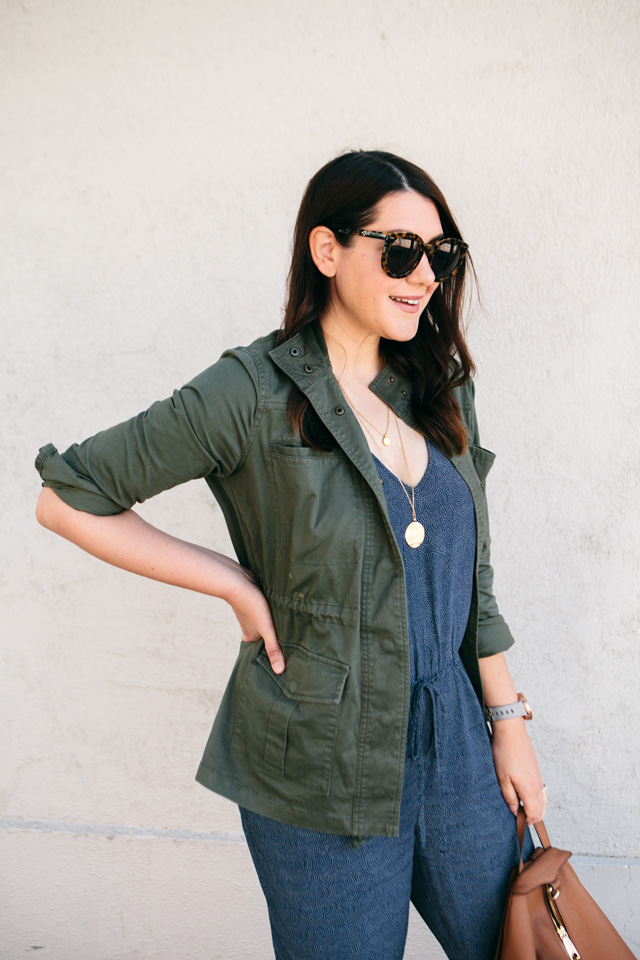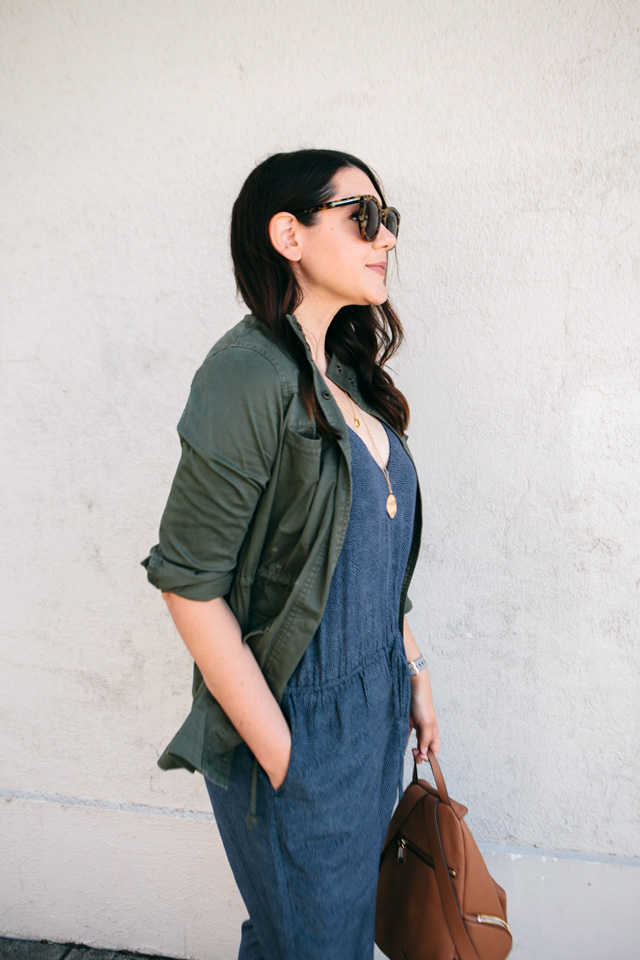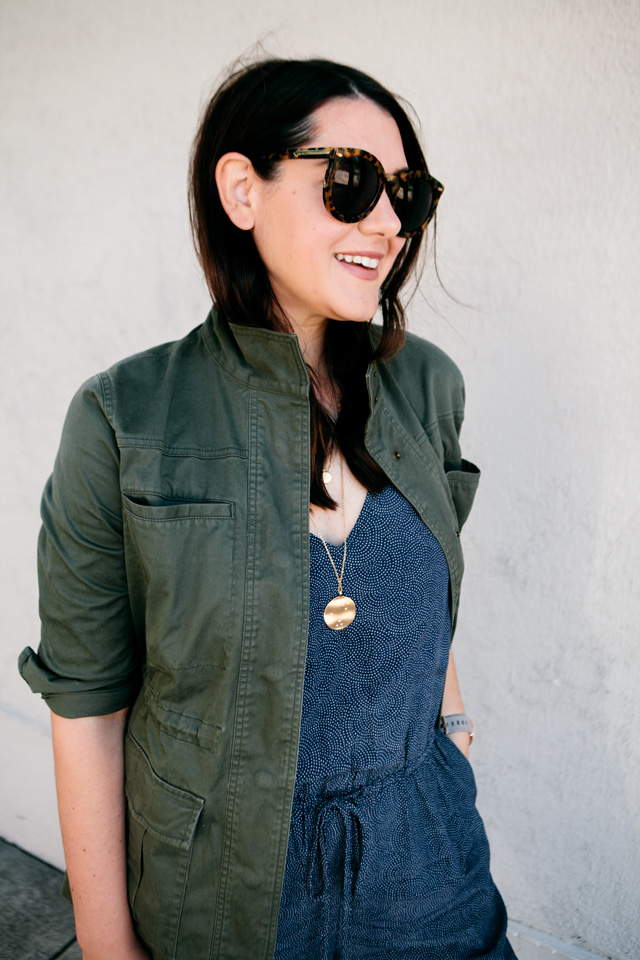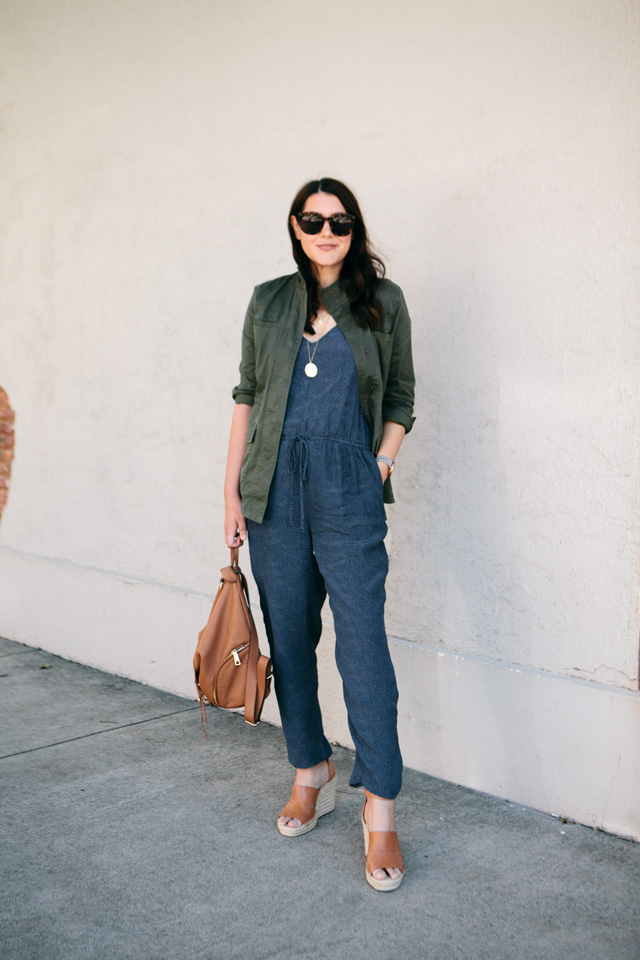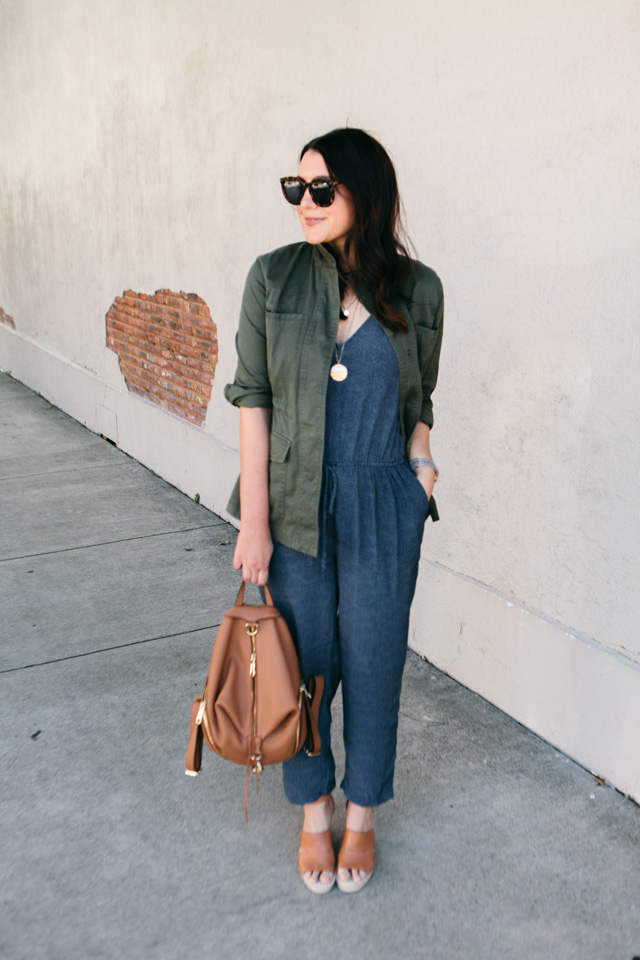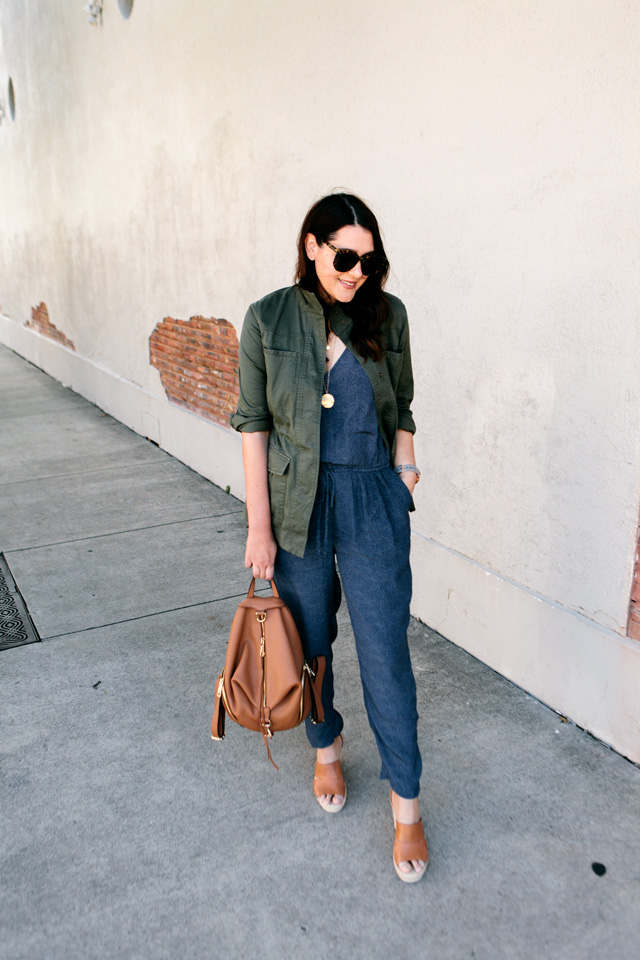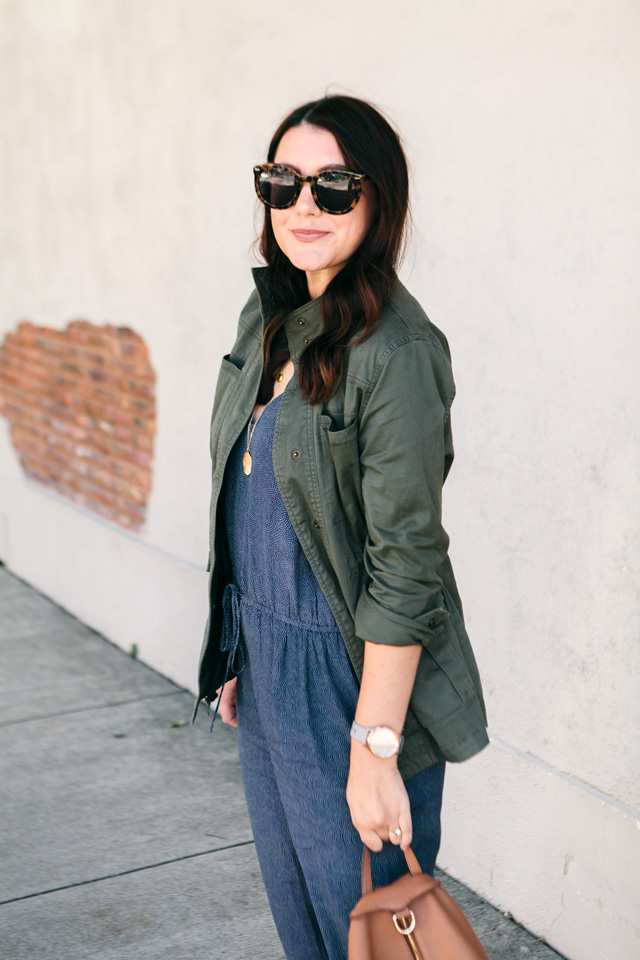 I know throwing in a romper to the remix seems a bit weird but I truly believe in finding a piece that you can wear multiple ways. That's the thing about a one-piece, it seems like you can't do much with it but I promise that you can. The key with a one-piece is learning how to layer it well. It's been oddly cool here (like it was 60 degrees this morning. Please don't tell the weather that this is Texas and it's supposed to be hot) and tossing on this favorite utility jacket of mine just perfect this outfit. I was going to wear it alone, but that will just have to wait for a warmer day.
This jumpsuit seems to be selling quickly (ughhhh I know, that's so frustrating!) But I've rounded up some similar shaped ones! I am in the medium of this jumper and it fits pretty generously. You can find it here and it comes in black as well!
Similar Drawstring Waist Jumpers

Outfit 4 is in the books! It's only been less than a week but I'm having so much fun. I know the best part of a remix is the end where you can see the whole thing, the sum of the parts, but making the outfits for me is the best part. I love looking at something with new eyes and ideas. Have you decided to join in? I think I've talked Bryan into it if you can believe it. If you want to join in, please do! I know a lot of people are starting on Monday. If you are, tag me in your IG or leave a comment below! Happy Remixing!