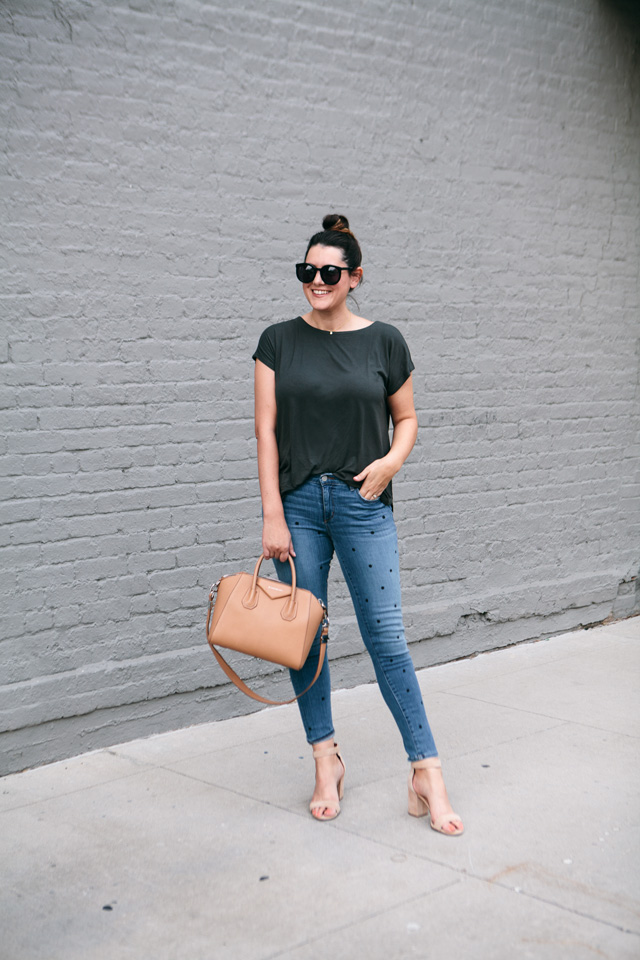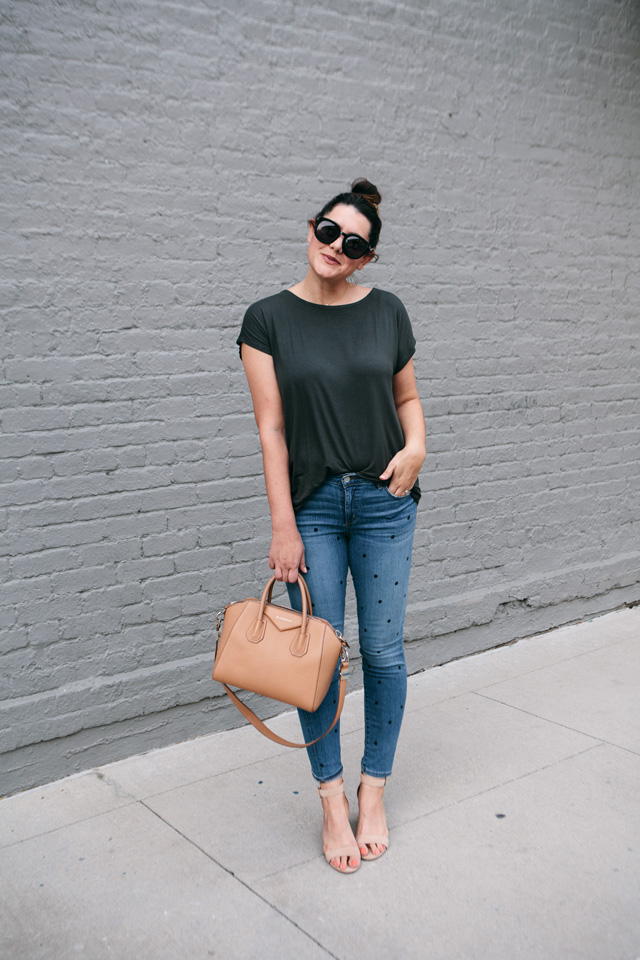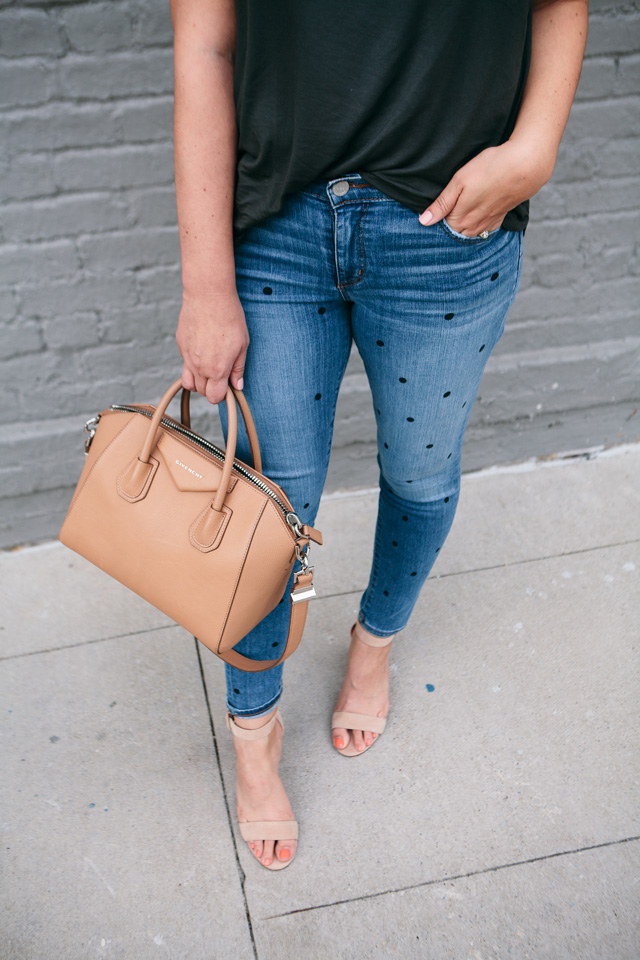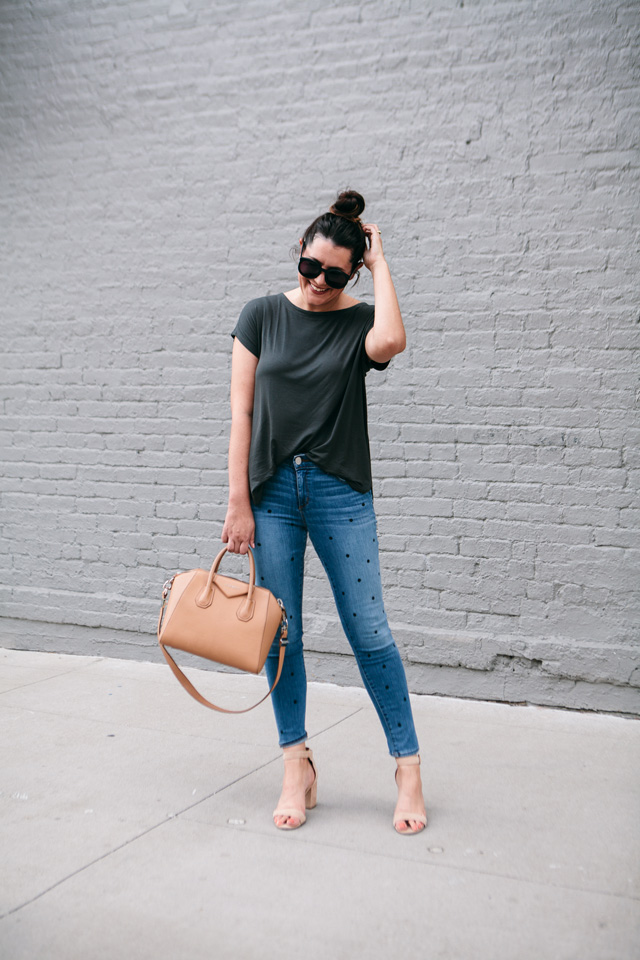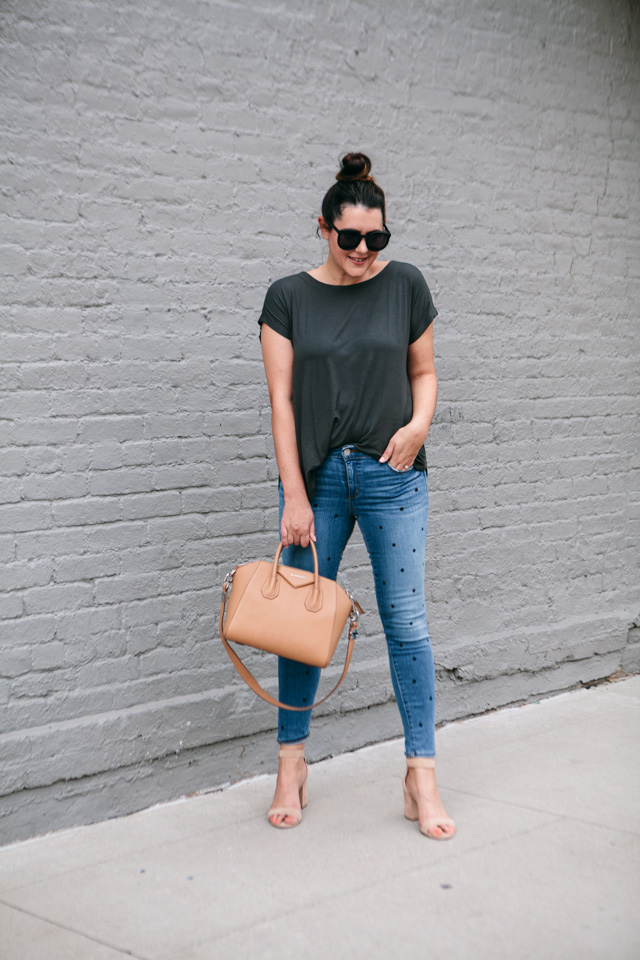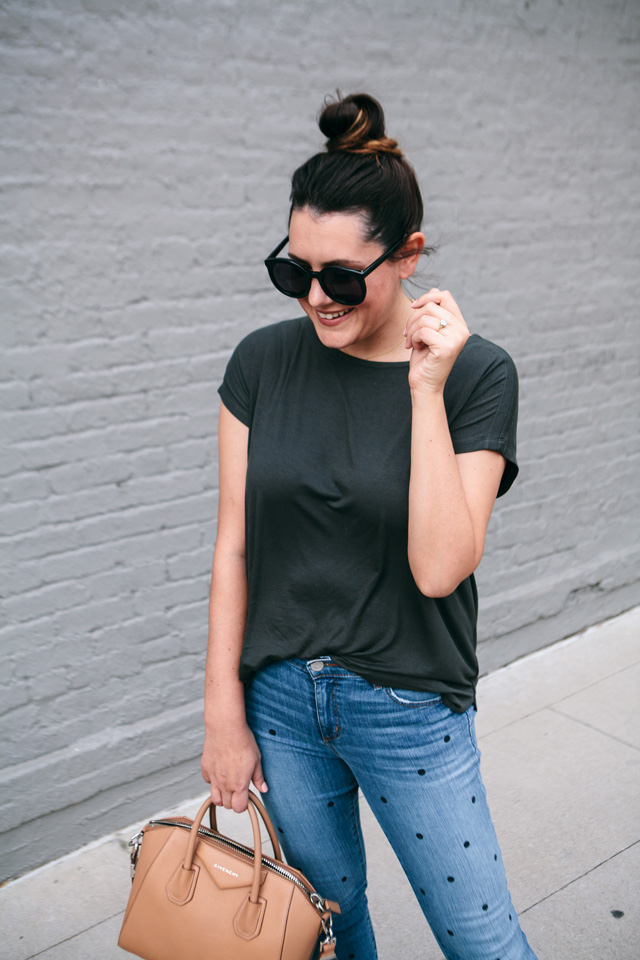 No, your eyes aren't fooling you. You are definitely seeing spots.
I know what you are thinking — "Kendi, is this the SECOND pair of polka dot pants you've featured this week?' I must just have my blinders on for polka dots because I didn't realize this duplicate print until I opened up my blog to post and saw polka dot pants from Tuesday's post. I sat at my computer for a good 60 seconds thinking — is two pair of polka dot pants too much for one week? Can the internet handle this? Why do I still want more polka dots?? AM I OK?? So after a good swig of coffee, I've come to the conclusion that two pairs of polkas pants are okay, but if my polka dot collections start to grow or the dots start getting larger or you start seeing polka dots in every single post, maybe check on me. Preference is a thin line away from obsession.
So since we've already unveiled the polka dotted elephant in the room, let's talk about these jeans! Well obviously they are covered in polka dots and I don't know if you've been around for too long but I had some polka dot jeans from Gap a few years –and let's be honest — a few sizes ago. Ha! Say around 2012-2013, these jeans existed. Well, I STILL get emails from people who have found this image via Pinterest and they ask about these jeans. (The other jeans had white polka dots and this pair have dark dots, so I like to think that these are a bit more grown up and chic.) I honestly didn't even think about those very well loved polka dot jeans of my past when I bought this updated pair. I think I just saw the dots and my preference for polka dots took over.
I knew instantly I needed to pair them with a simple tee and this one is the perfect addition to it. (A white tee or any simple top would look amazing with these!) I've added a few I found from LOFT below!
OH! And ya'll — they are regularly $79 (what I bought them for) but today they are $40!! Such a steal of a deal! I found they ran true to size, but more size details are below in the Editor's Notes!
Happy Friday, friends!