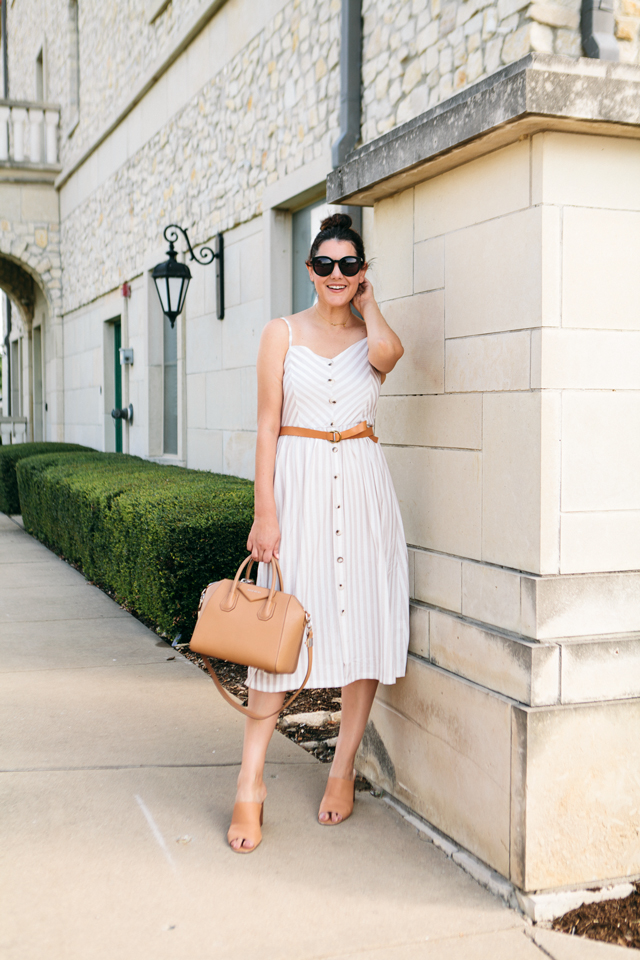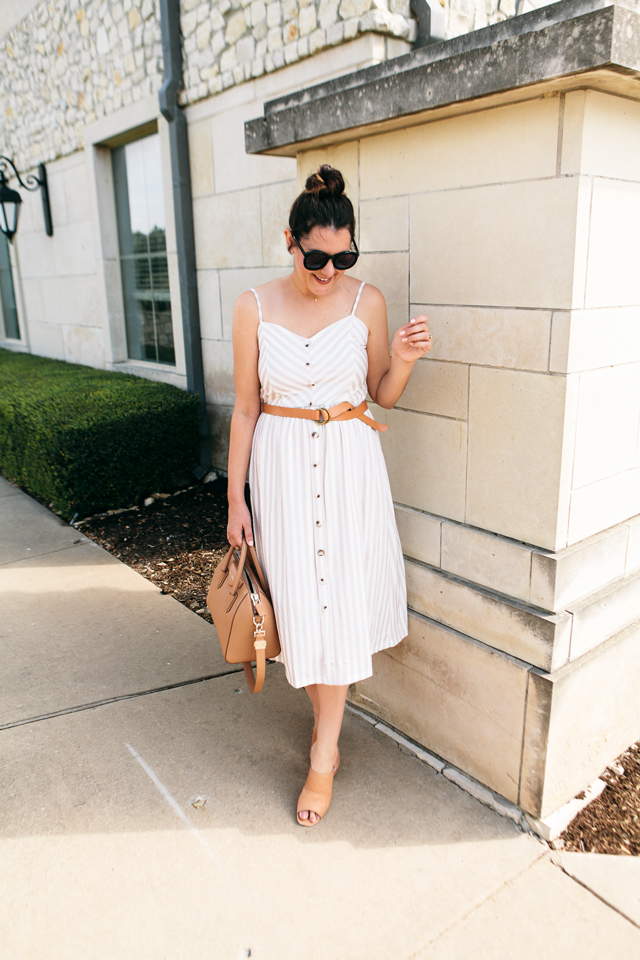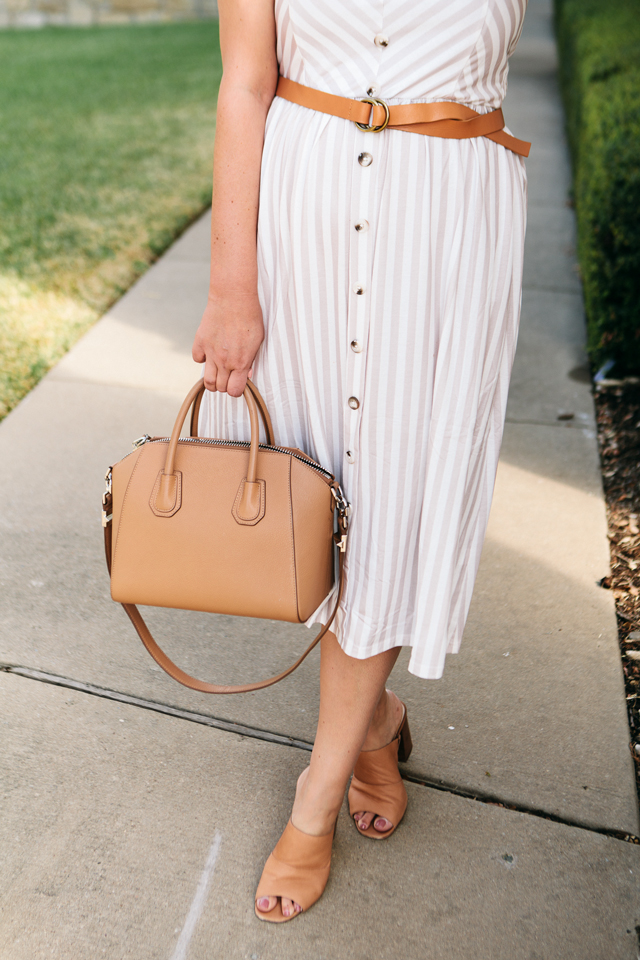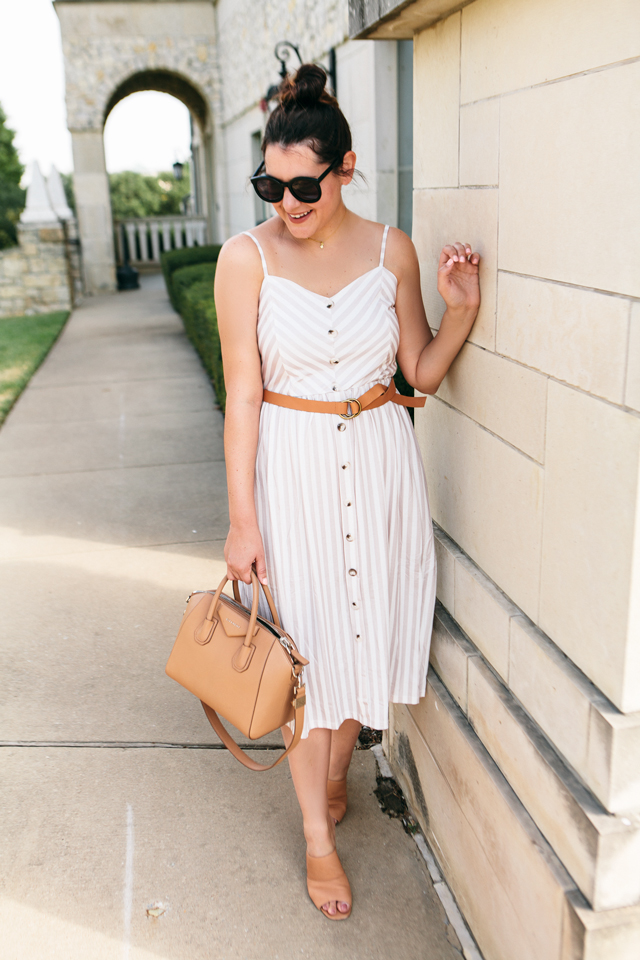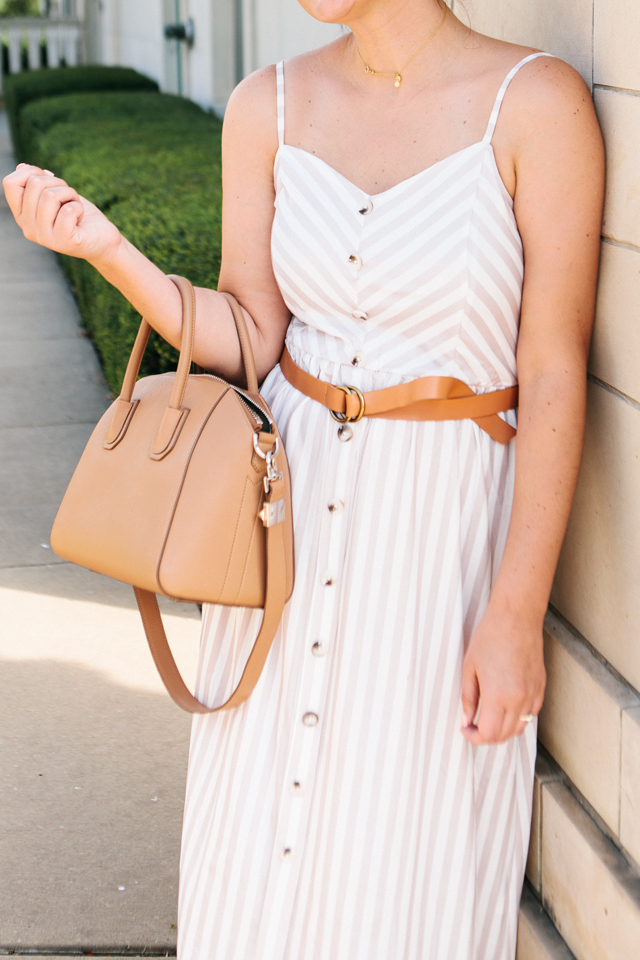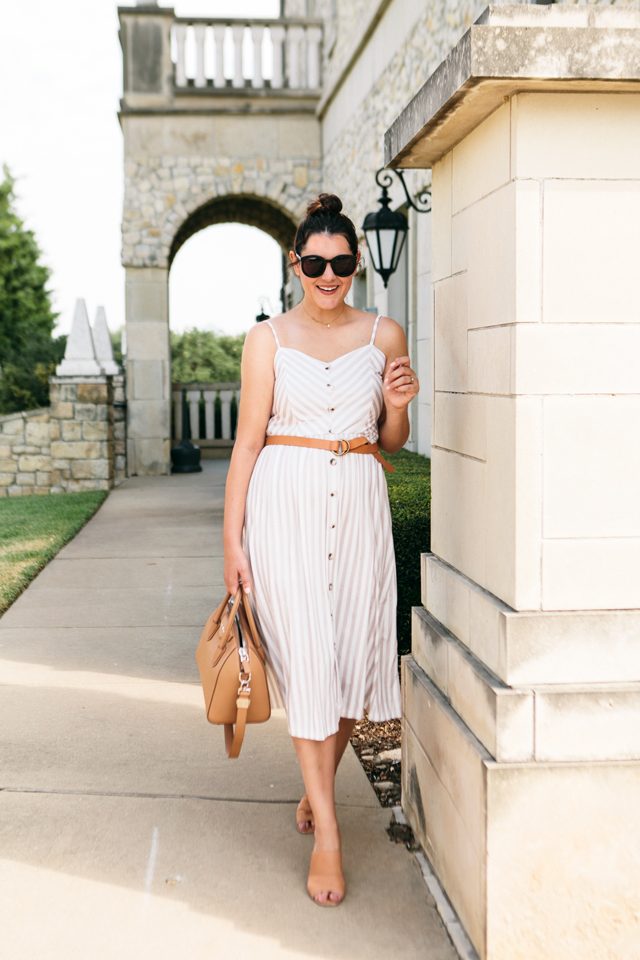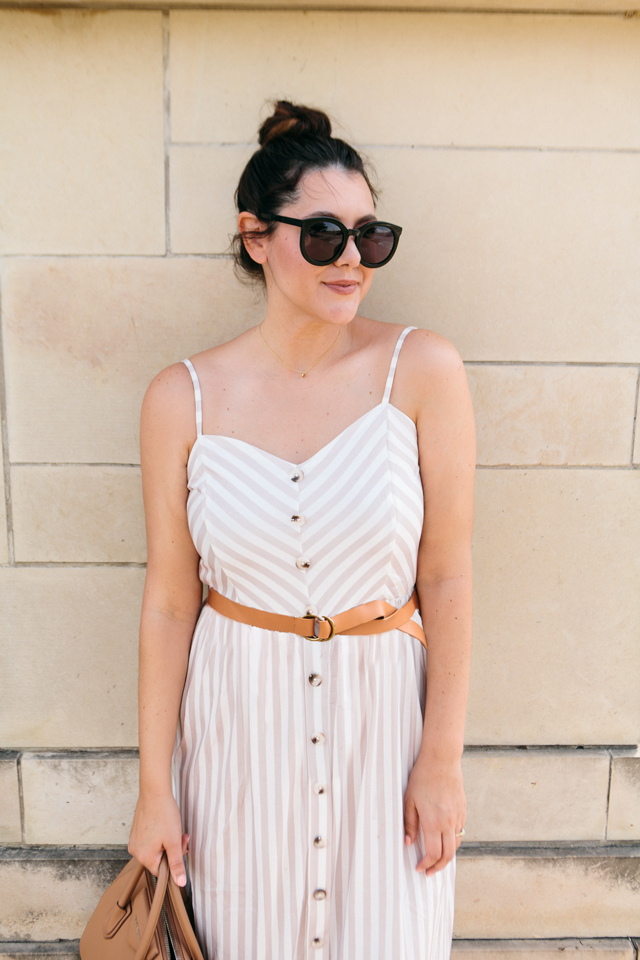 When I wore this dress the other day, Bryan said that I looked like I could be having lunch in the South of France. I said, "Well, how about a sandwich in the west of our house?" He laughed and agreed to a nice quiet lunch that included the delicacy of Goldfish crackers and wheat bread. My chicness can't help but spill over into my cooking.
All joking aside, I will agree that this dress is so classic it could feel chic anywhere. It's surprisingly an Amazon find! I wouldn't say I was surprised at the price when I received this one like I was the maxi dresses this summer, but I love how classic this dress fits and feels and for $22 it's definitely worth it. Stay true to size! I sized up and shouldn't have!
I am on the preliminary hunt for some heels that are a) in stock and b) will work as fall transition heels from our hot summer into and possibly through November. Here in Texas fall is a four letter word, so I like to find pieces that are fall inspired but I don't necessarily need warmth. These Sole Society mules are and have continued to be my favorites this year but sadly they are almost sold out and I know it's frustrating when I wear a style that you can't get your hands on! However, I have found two really cute mule options since these mules I'm wearing are basically sold out! This one here is a more woven look to the leather and the other is a lighter leather look. If you've seen any great mules you just love, send them my way! I'll keep my eyes peeled for some for fall!
Gemma's party went so great this weekend! It rained all day so we had to move the pool party inside. Gemma LOVED the cake (no surprise there) and loved all of her guests and all of her presents! Is it weird that I'm already excited about Christmas now?? Her opening up gifts was a blast! It's so fun that she can open a gift now and she understands whats in the gift. I can tell this next year is going to be so much fun. 🙂