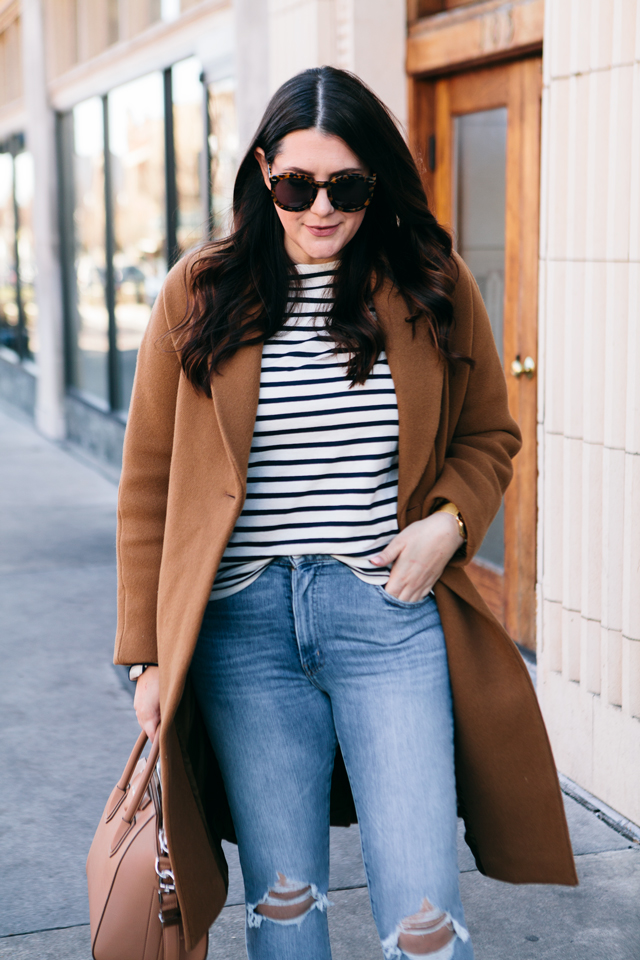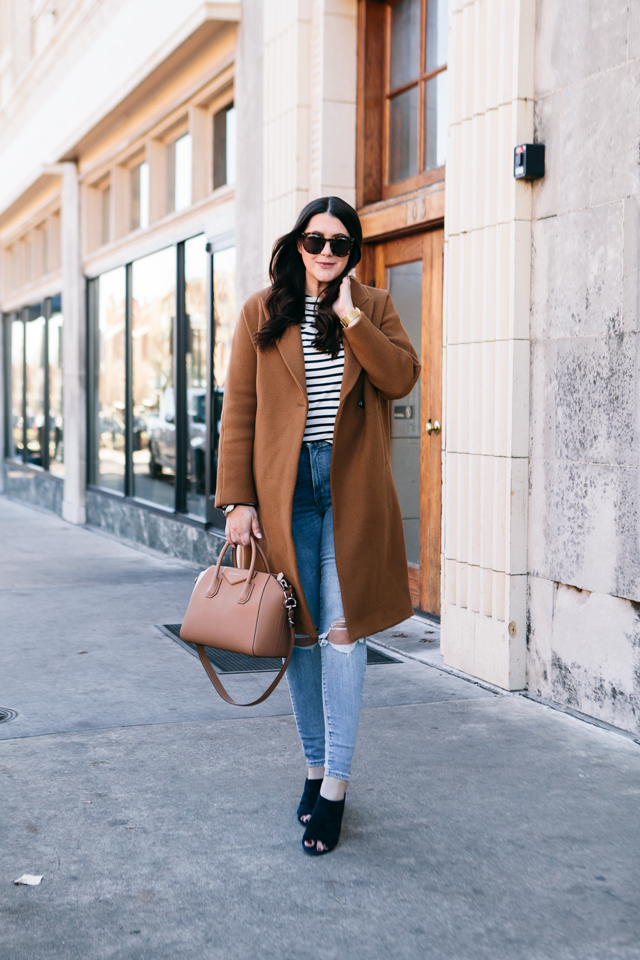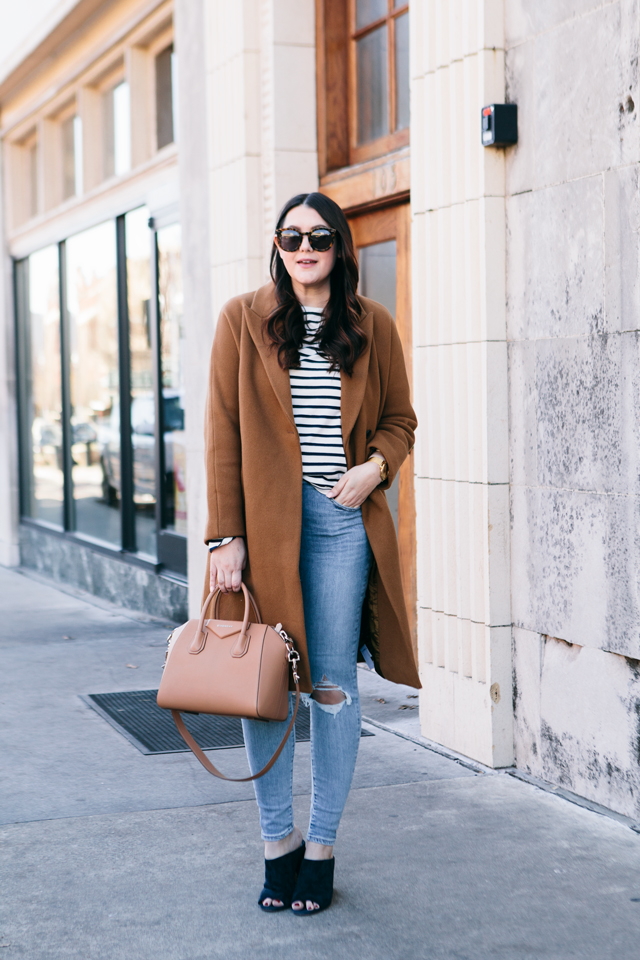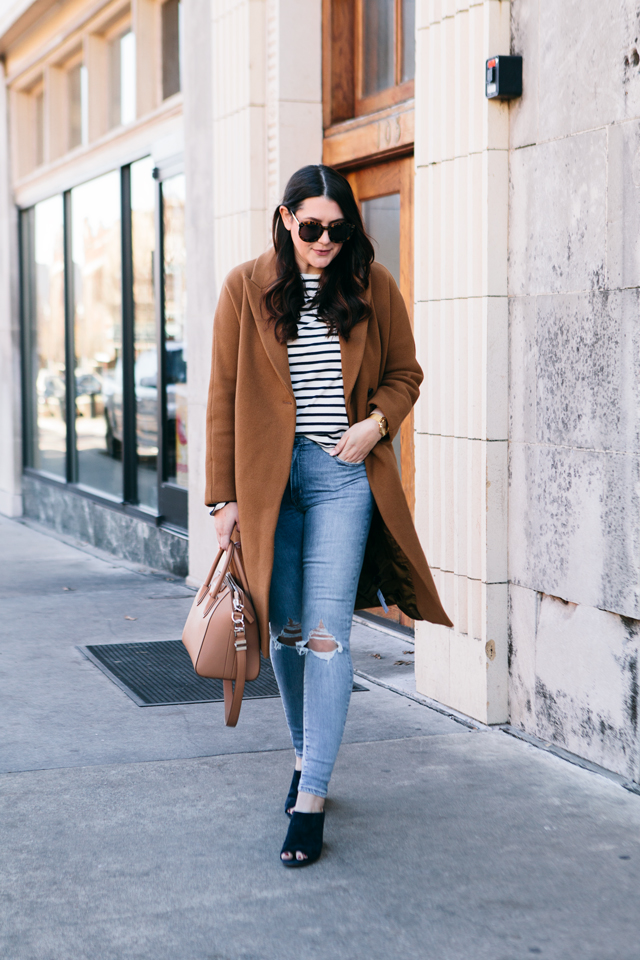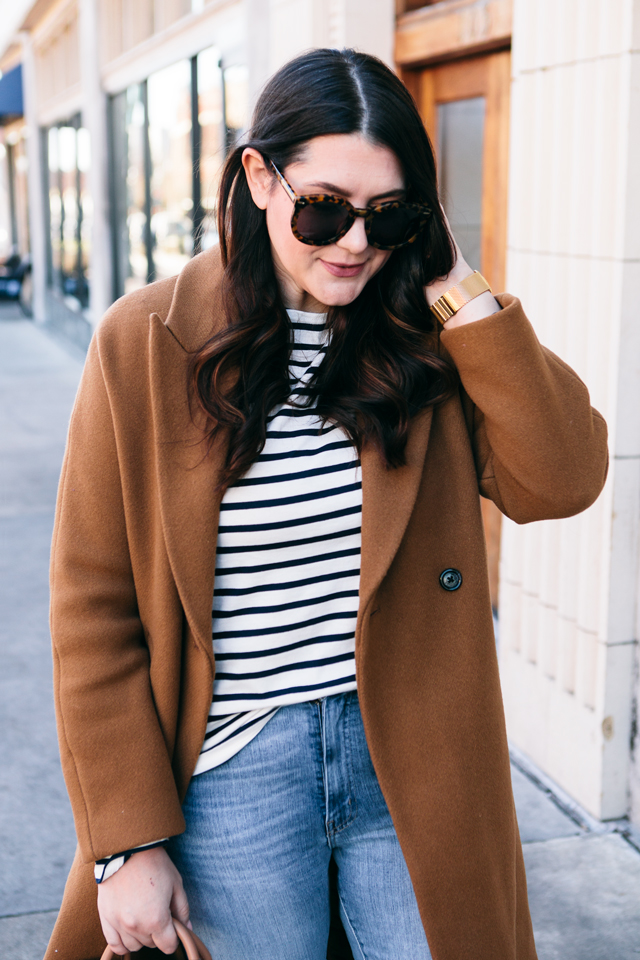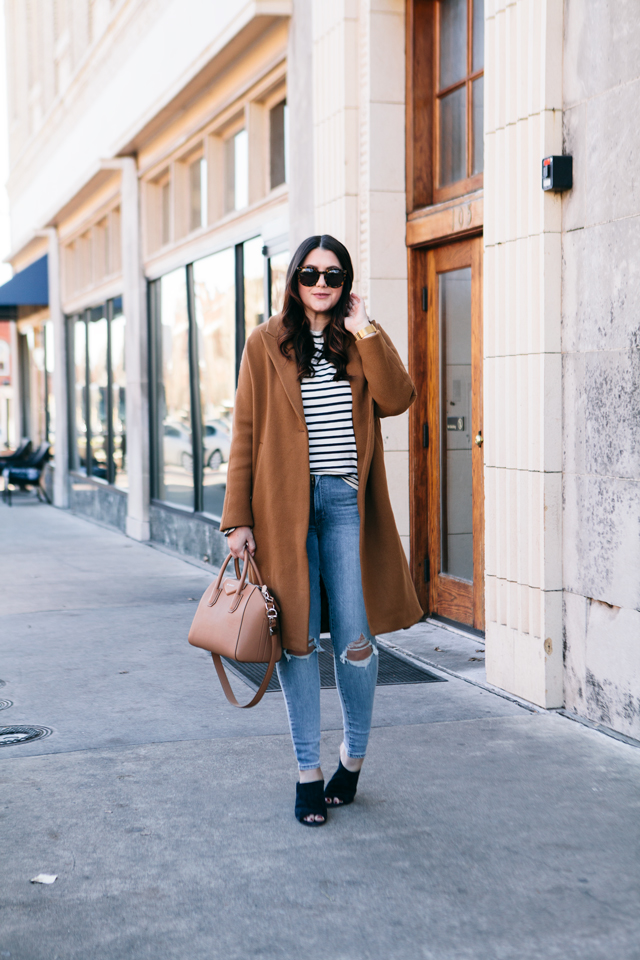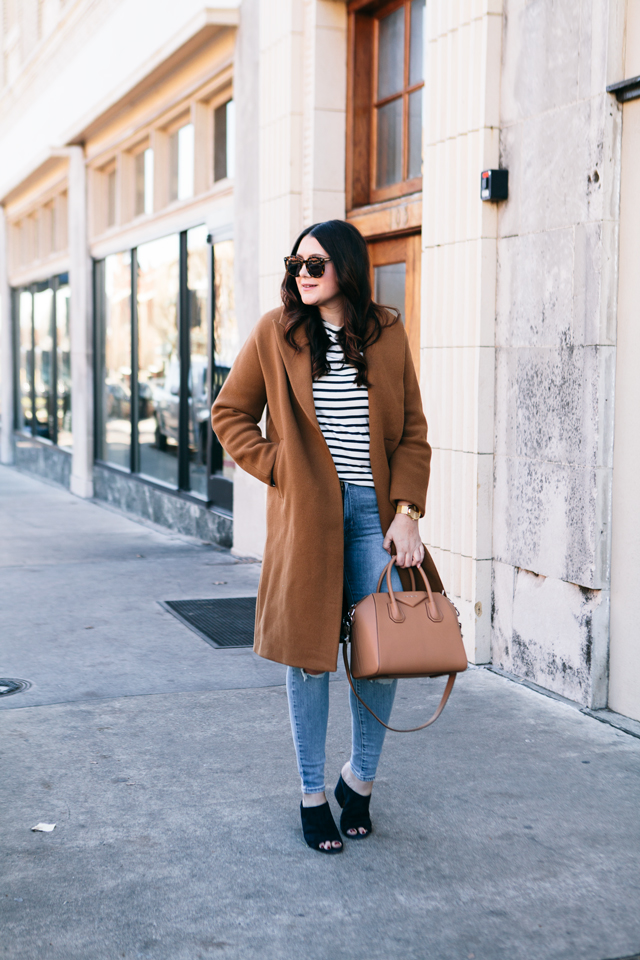 I find that every year the classics stick around but they get a small upgrade here or there. I count stripes as about as classic as you can get. If you want a piece of clothing in your closet that will never go out of style? Always choose a classic navy stripe. You can wear it spring, summer, fall and yes, even winter. It's not only the ultimate layering piece but it can stand on its own as a single piece. I am always looking to update my stripes since I wear them to the threads, I was super excited to see this Saint James brand at Nordstrom. I've always been a fan of their basics and stripes (it's what they specialize in) and I quickly picked this classic one up! I almost went with the red one, but darn it if I'm not predictable. The navy can just go with it all, so I stayed true to the classic. You can find this classic striped top here!
Here are a few of my favorite updated stripes right now!
You may or may not have noticed that I've not been wearing my wedding ring lately. It has flown the coop along with my favorite initial necklace. They are either hiding together somewhere in my house or they've escaped together and are living happily in someone else's jewelry box. I am kidding — I don't use a jewelry box because if I did my wedding ring wouldn't be lost. Funny that both B and I lost our wedding rings around our 10 year anniversary. Our rings may be lost but our love is not. Don't worry, I'll stop there.
I've received a lot of questions about this pair of jeans! These are the Mile High Skinny Jeans from Levi's — they are under $100 and are some of my favorites lately. I love Levi's — such high quality and such a good price. These do not have the stretch that the darker denim versions of this fit, but I still stayed true to size. The good thing is they don't really stretch out, so how they fit is how they fit. Love that about denim and wedding rings, but somehow I can only keep up with one 😉 You can find these jeans here.