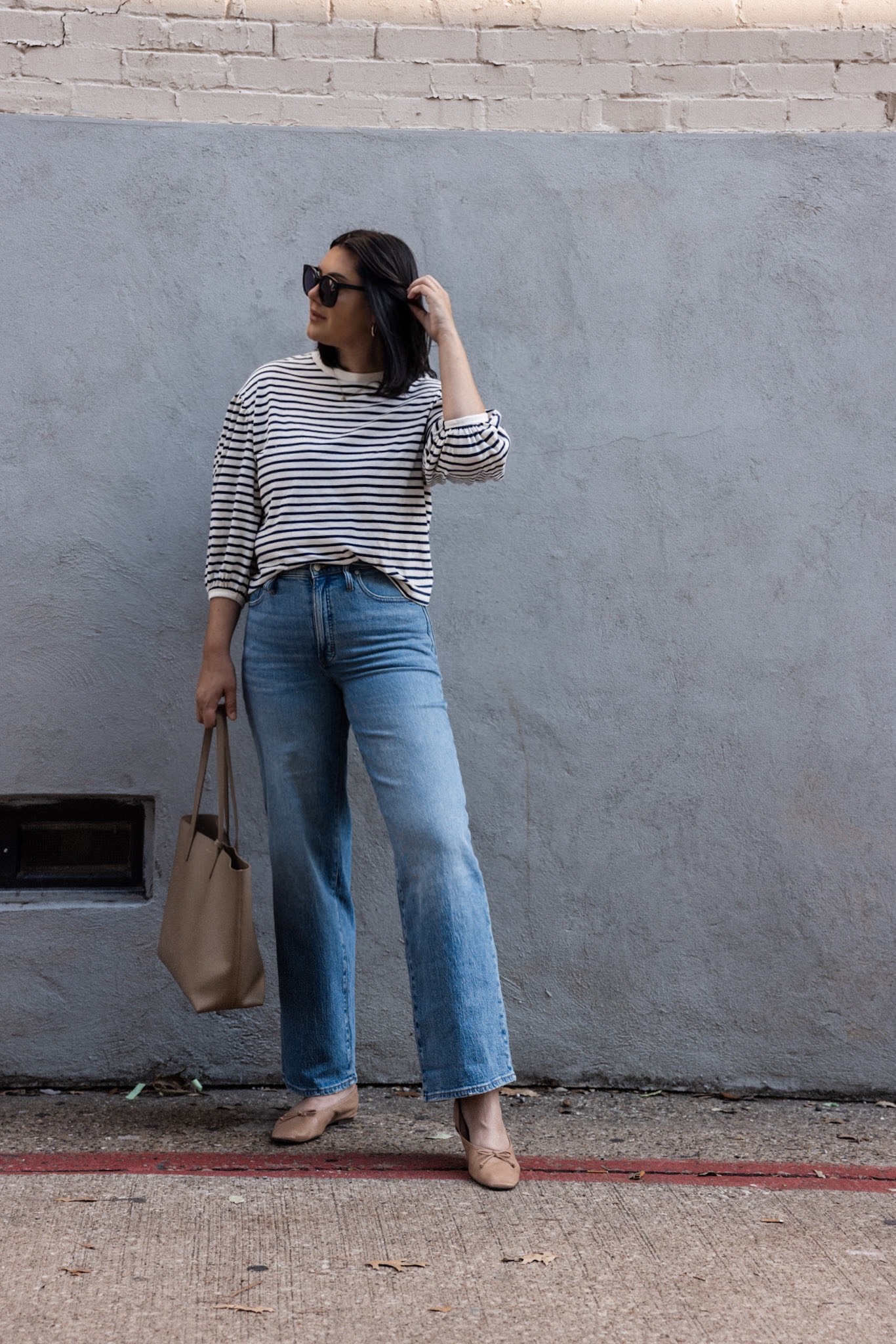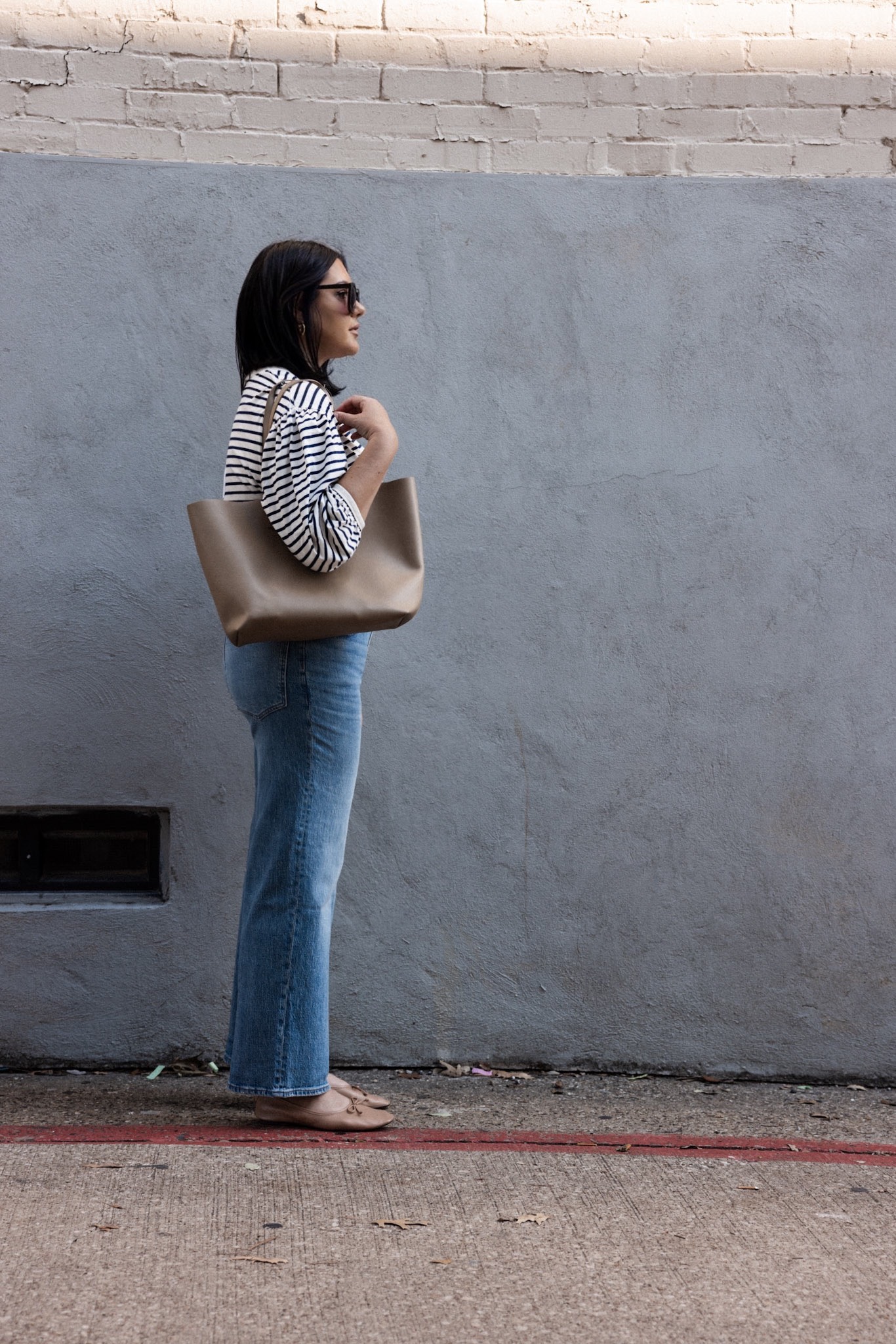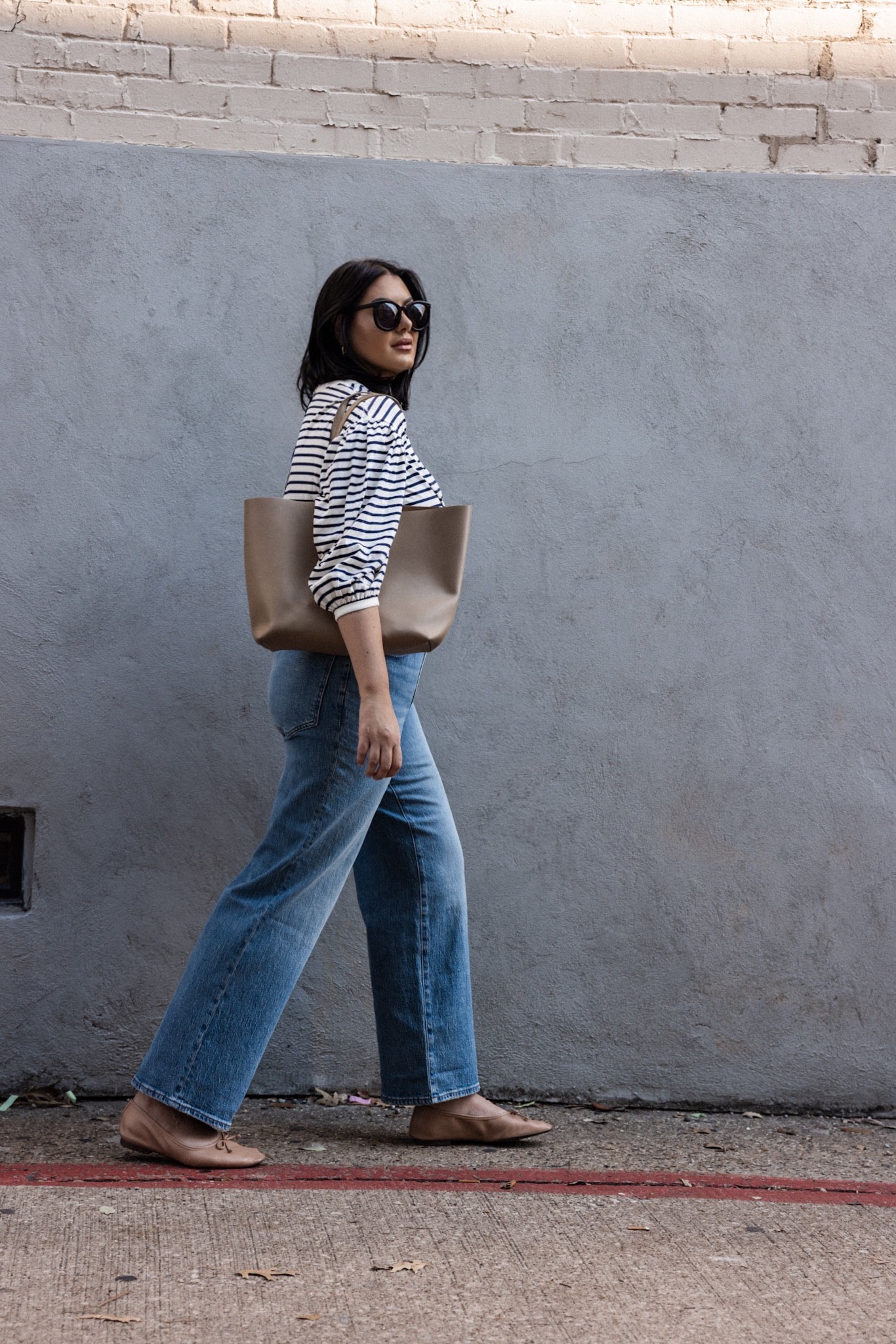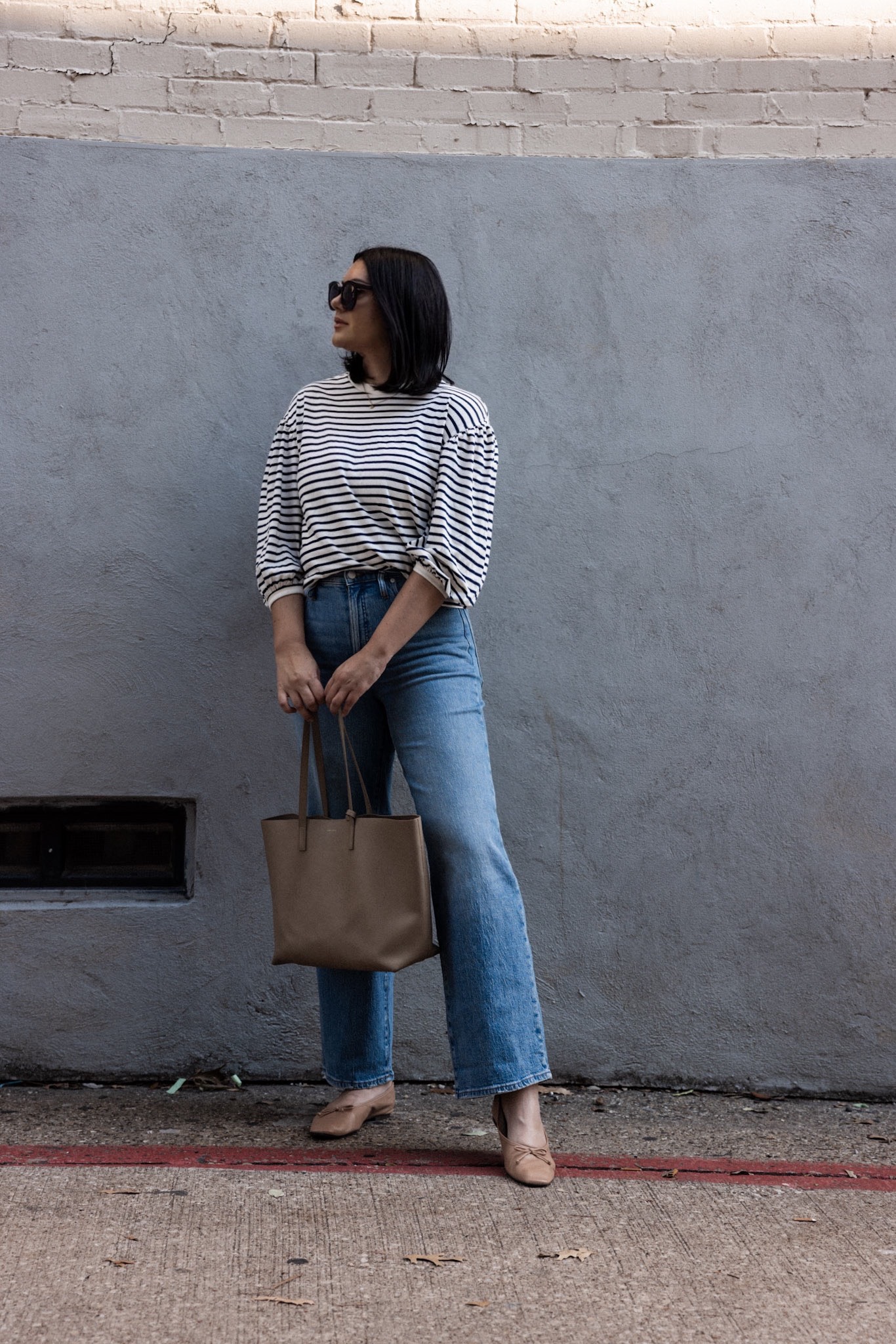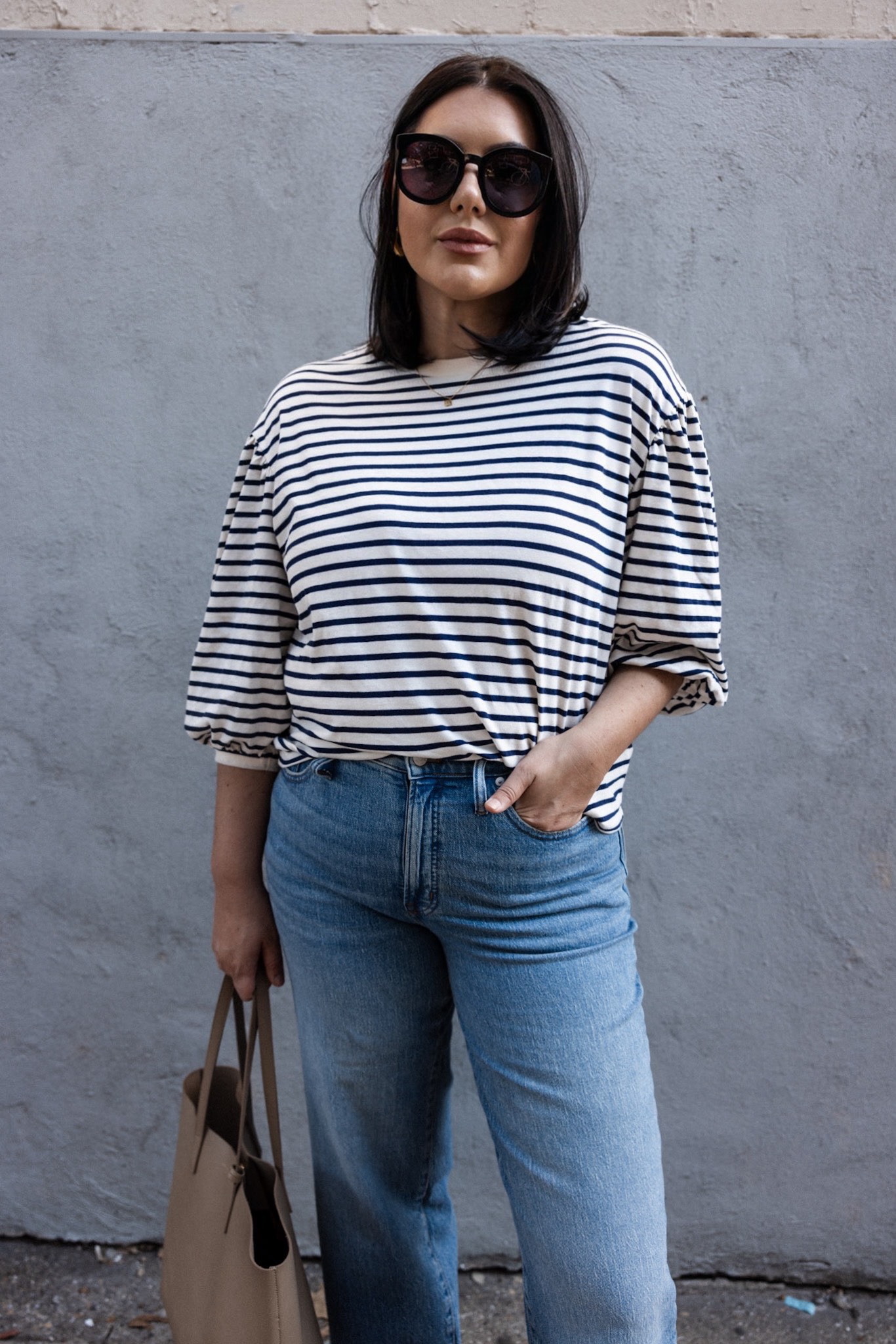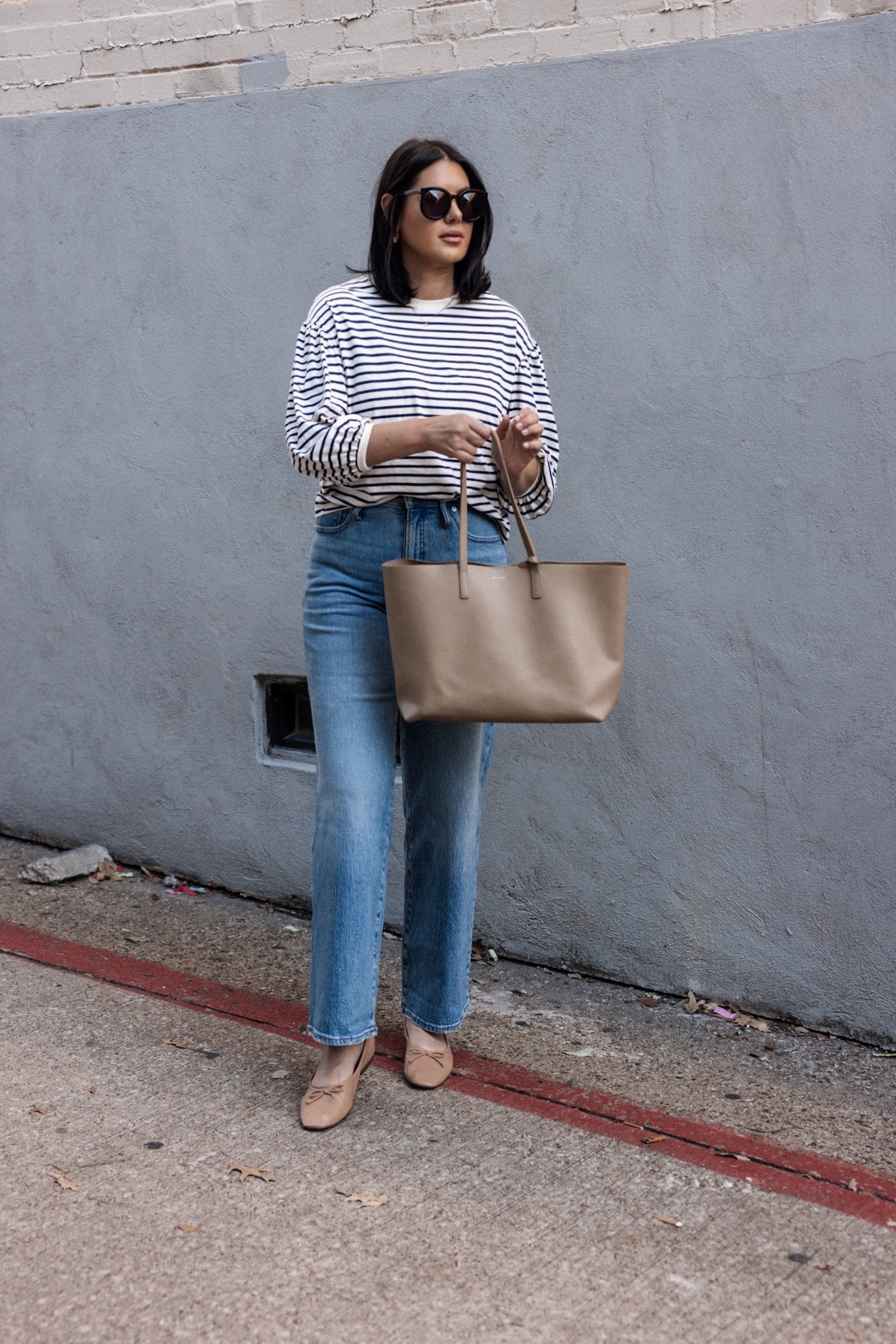 Everyone needs a striped shirt, that we can all agree on. I probably have too many striped shirts (which I've pared down, I swear!) but then I went and added this one to the collection. This one is from Clare V. (you know — from the famous beige crossbody belt bag! Did I tell you I've misplaced her? It's fine, I'll find her in time for summer.) It's got puff sleeves and it's just kind of quirky and I love that about her. It's a nice derivative from a typical striped shirt, which is probably why I was drawn to it. A drops shoulder + a puff sleeve is an odd choice and I love it. At first I didn't know if it was for me, but now I really like it, especially with jeans. (I paired it with my faux leather shorts first!)
You can find it via shopbop here!
PS: These are some of my favorite jeans this fall. If you are into the wide leg / baggy leg jeans, this pair is easy to wear and style. Same high rise you love from Madewell, just a different cut from your typical mom jean. Find them here.