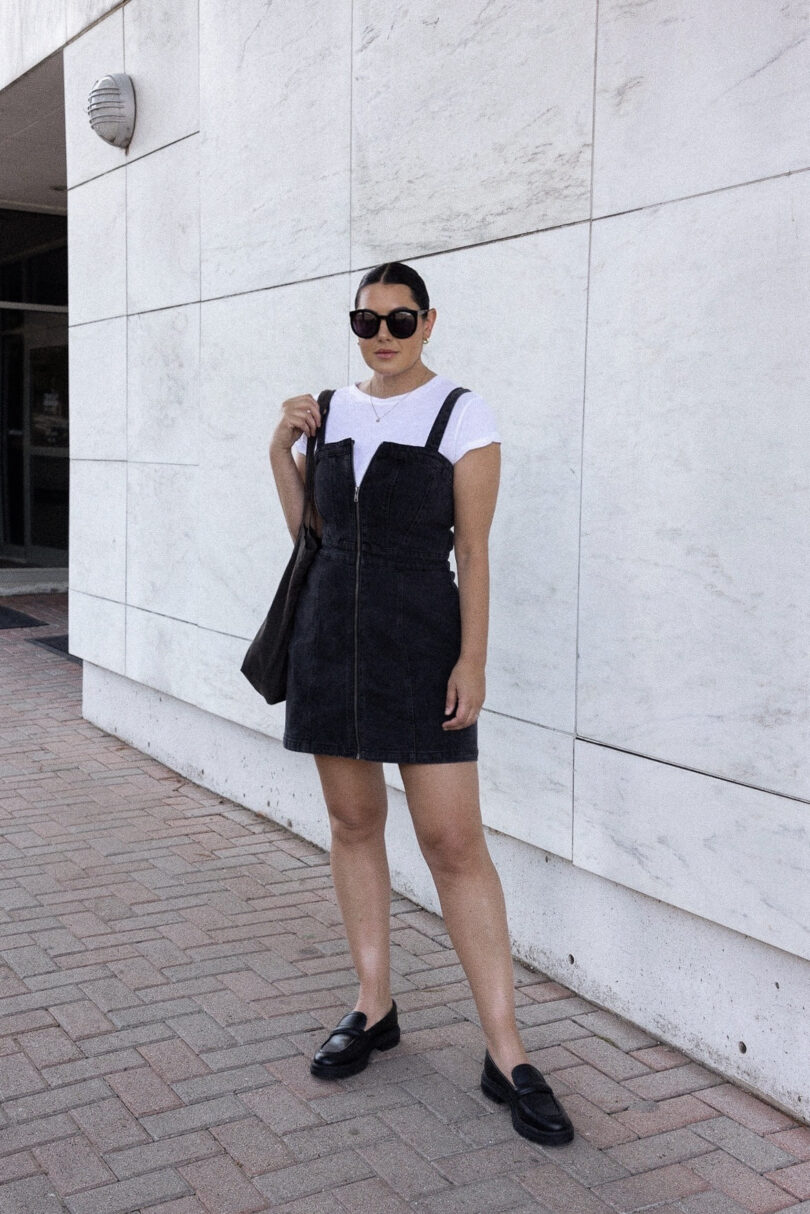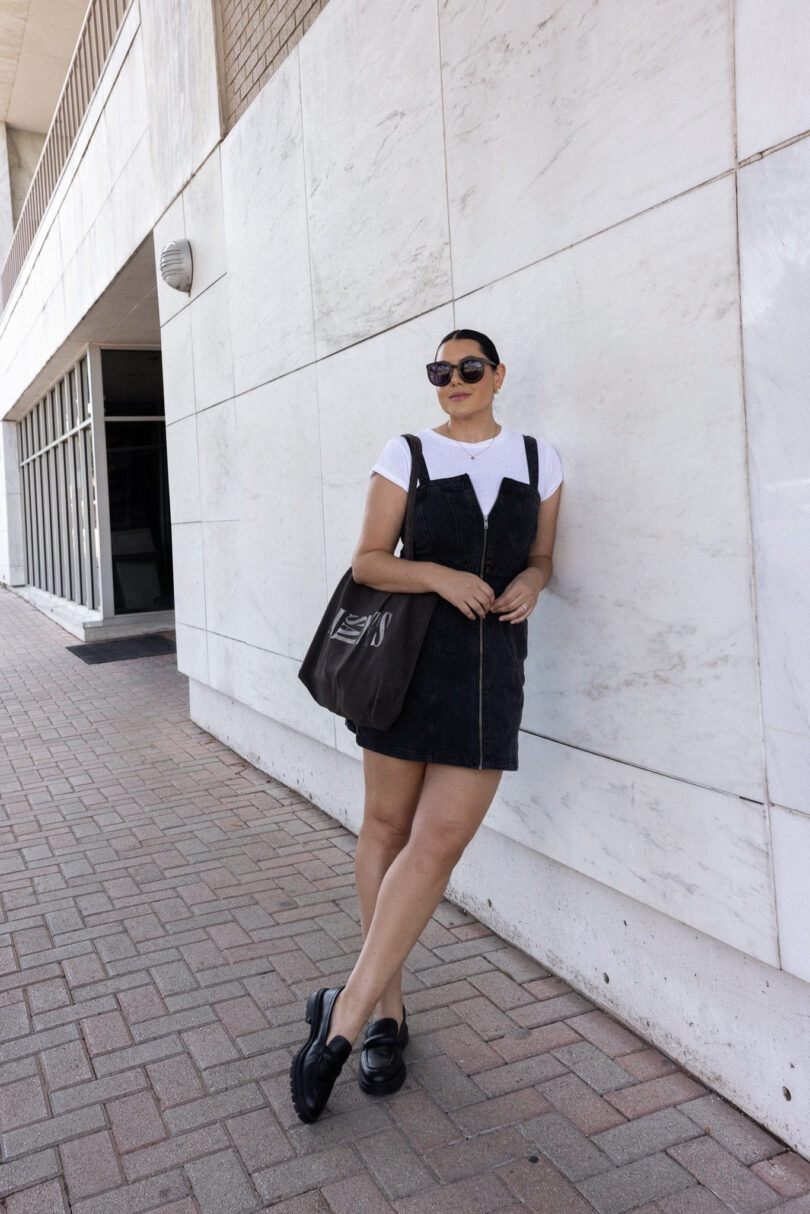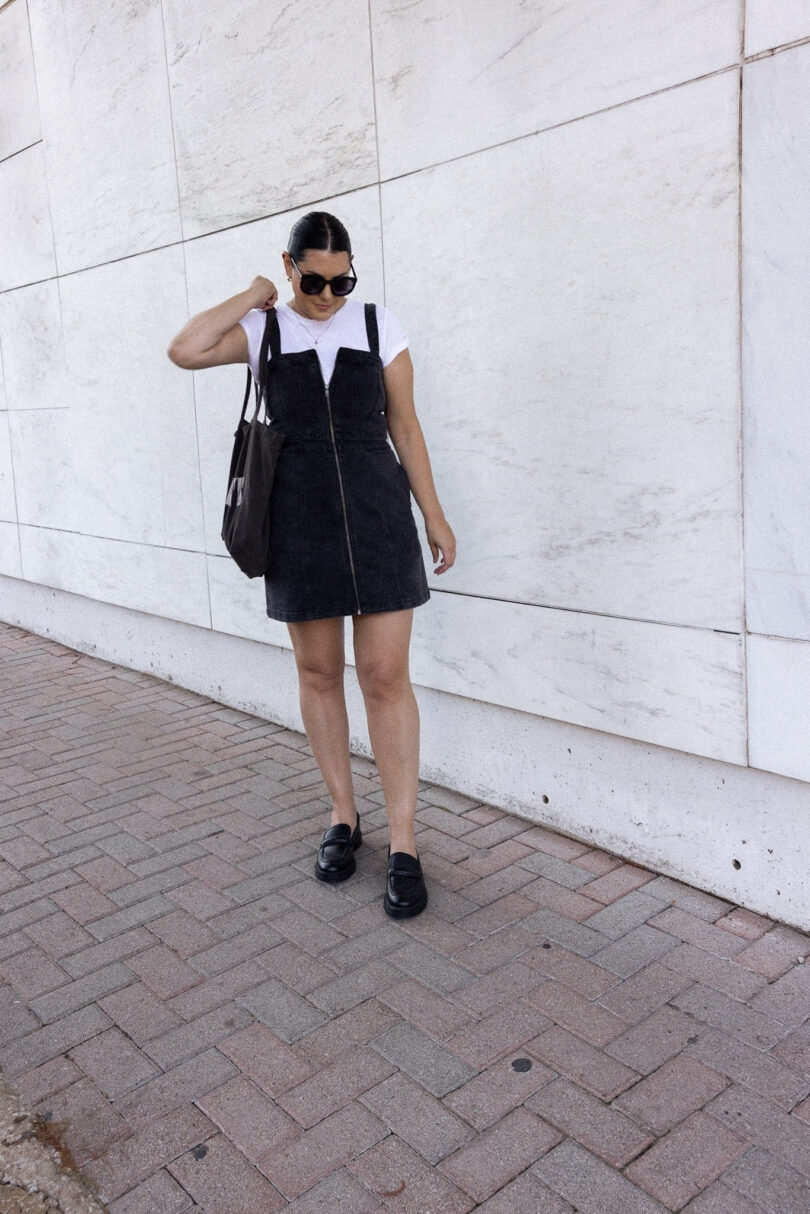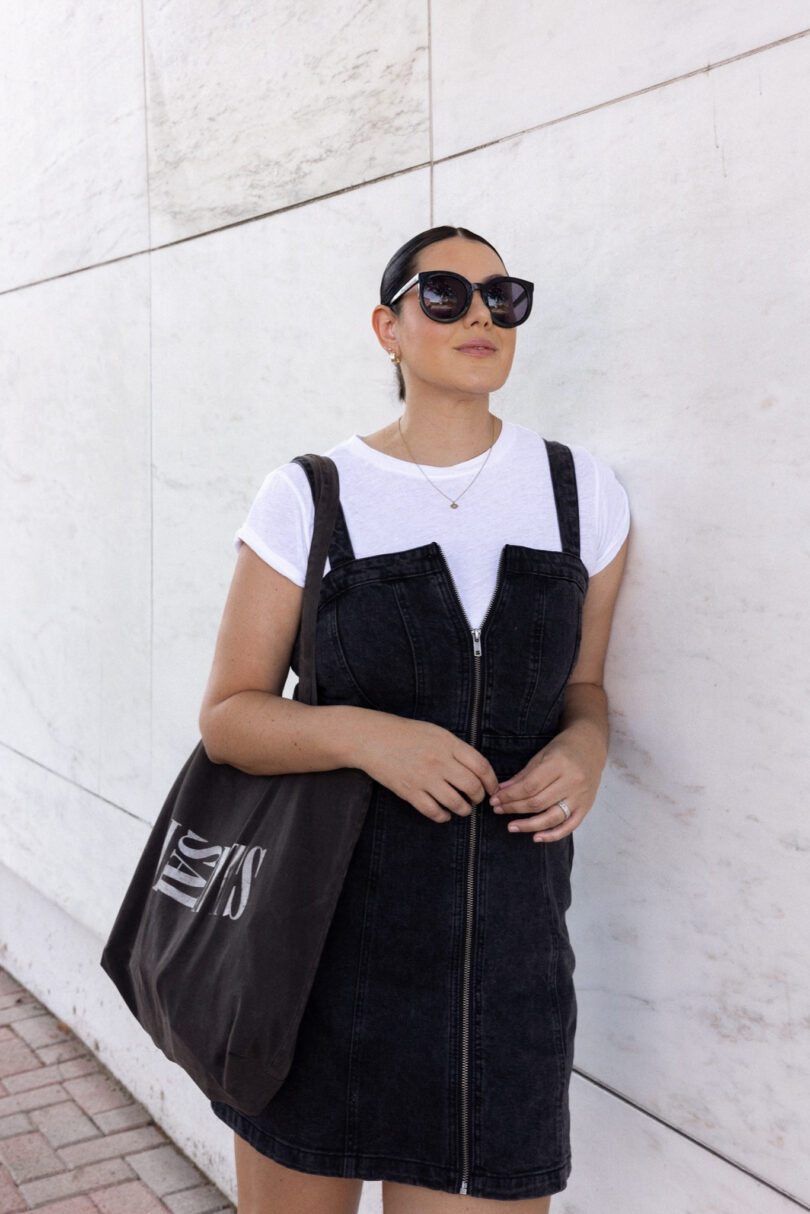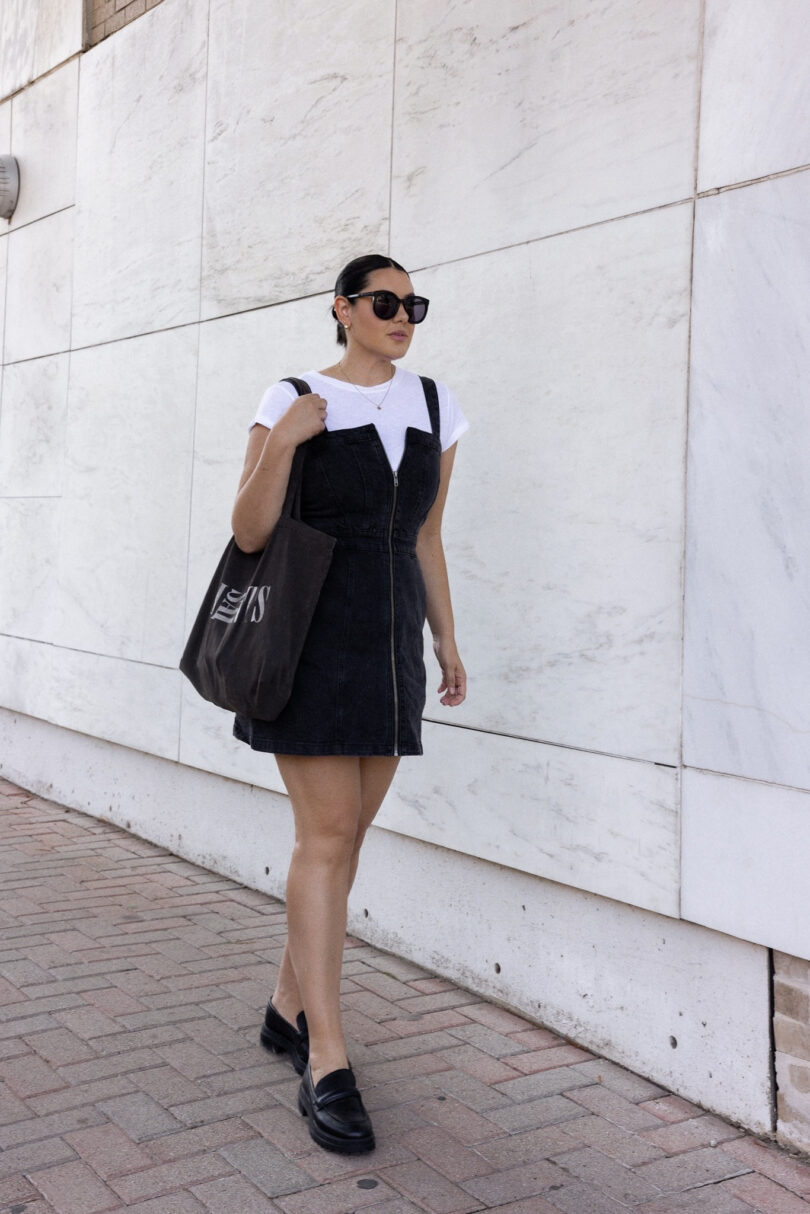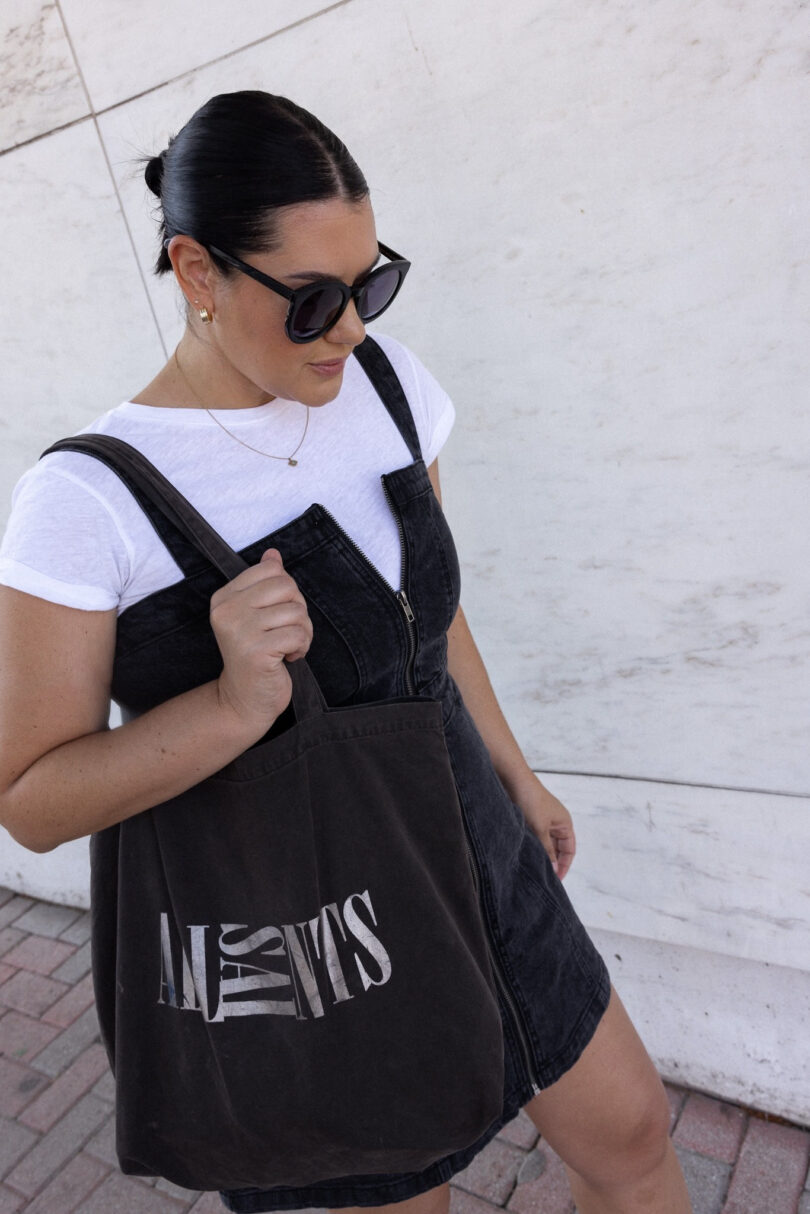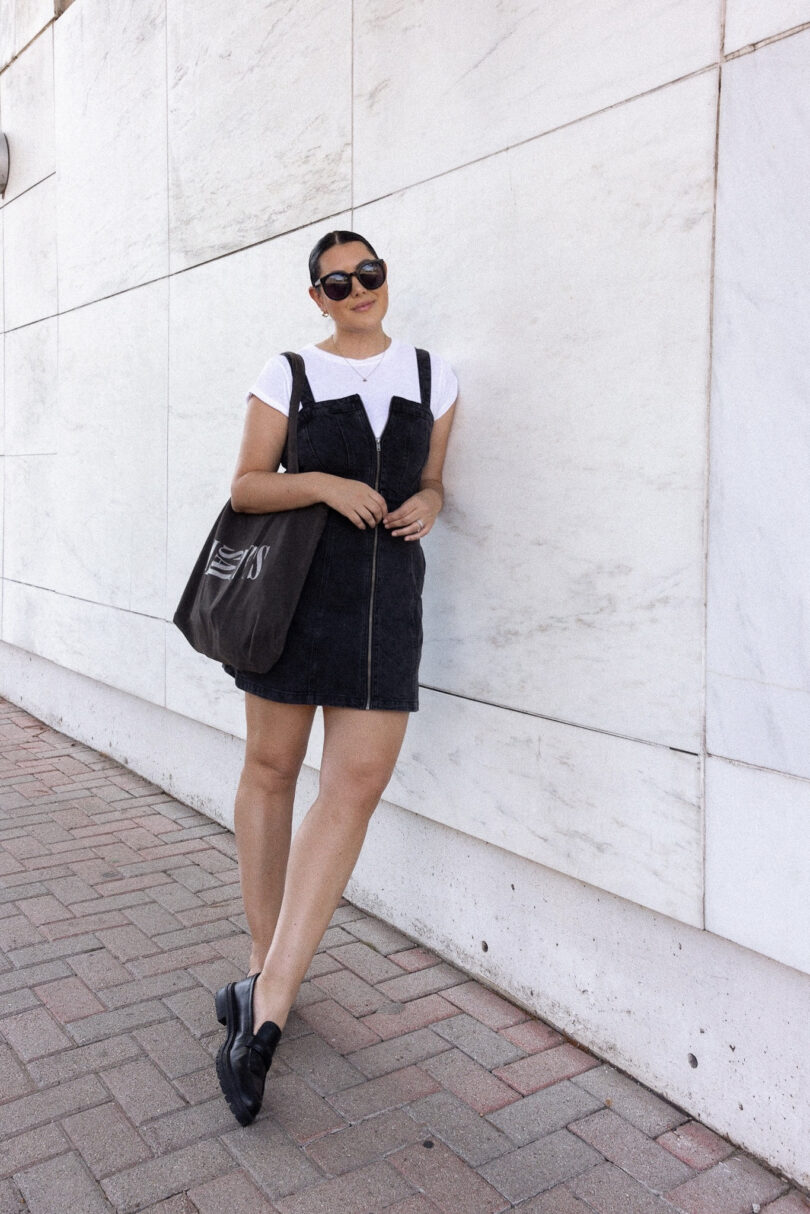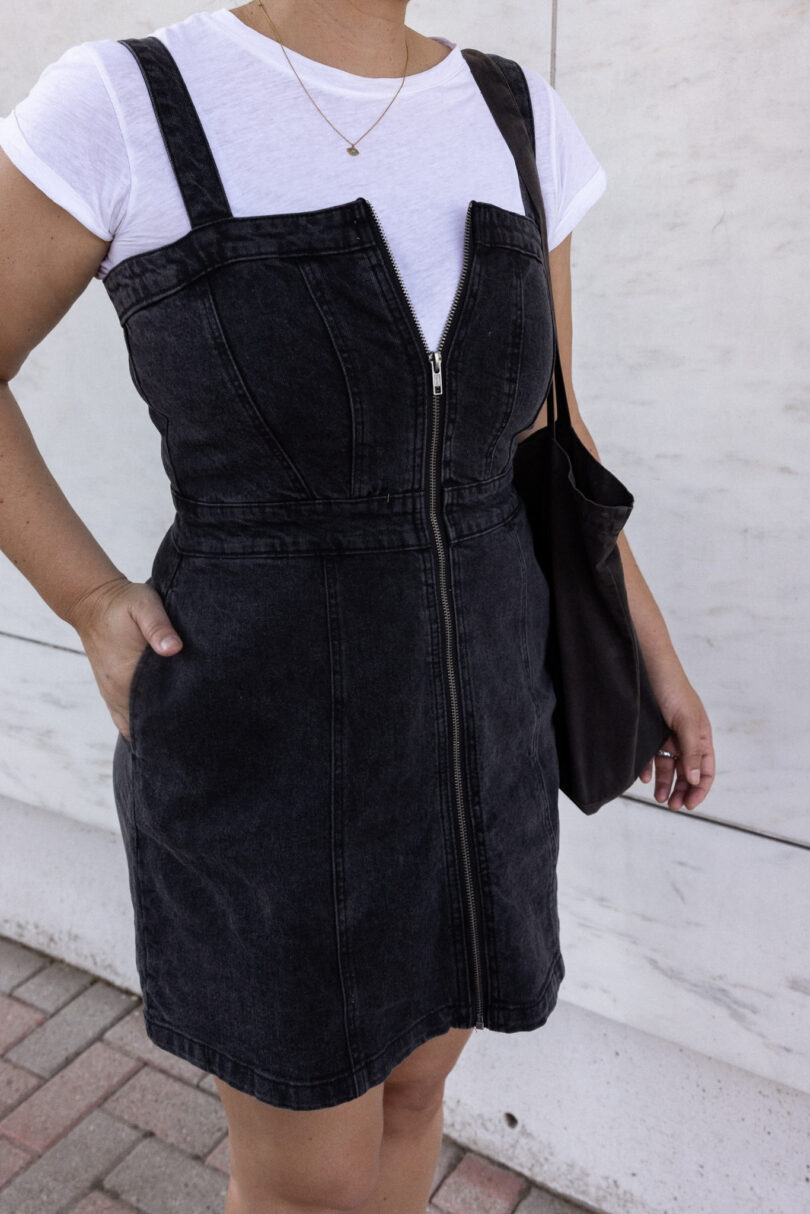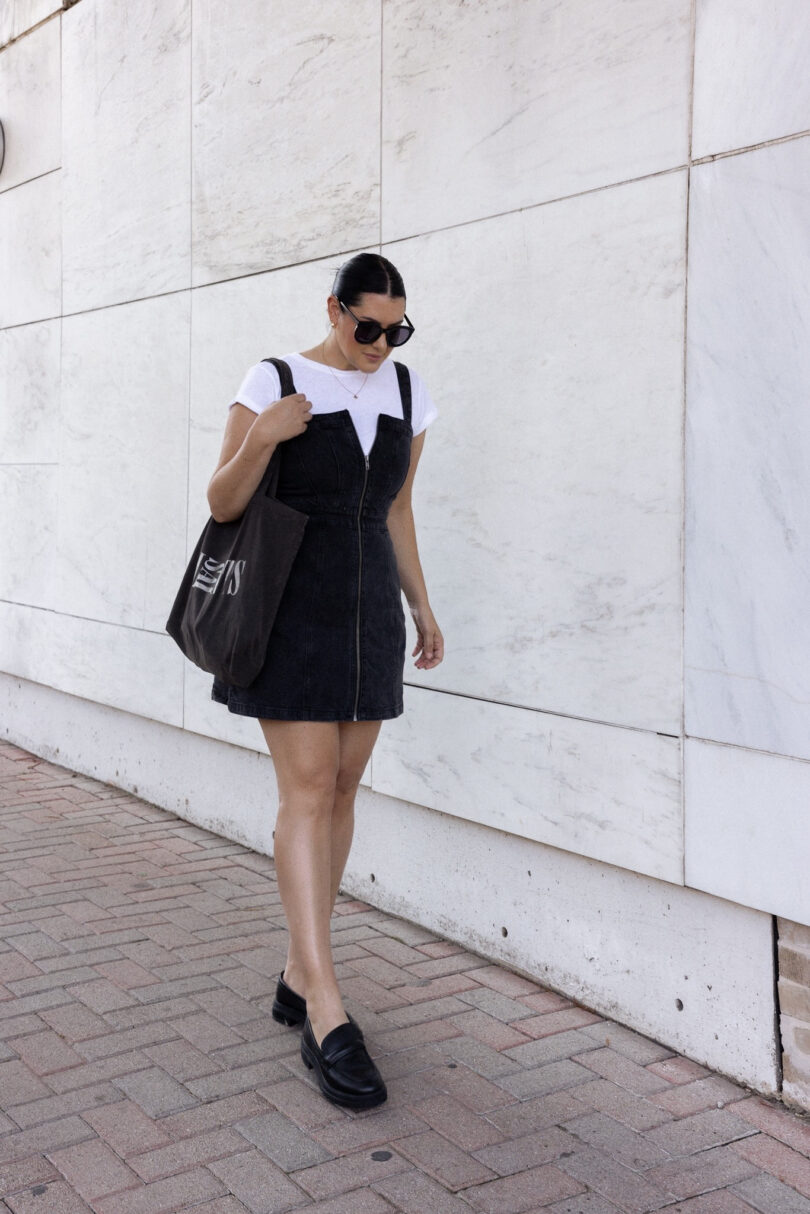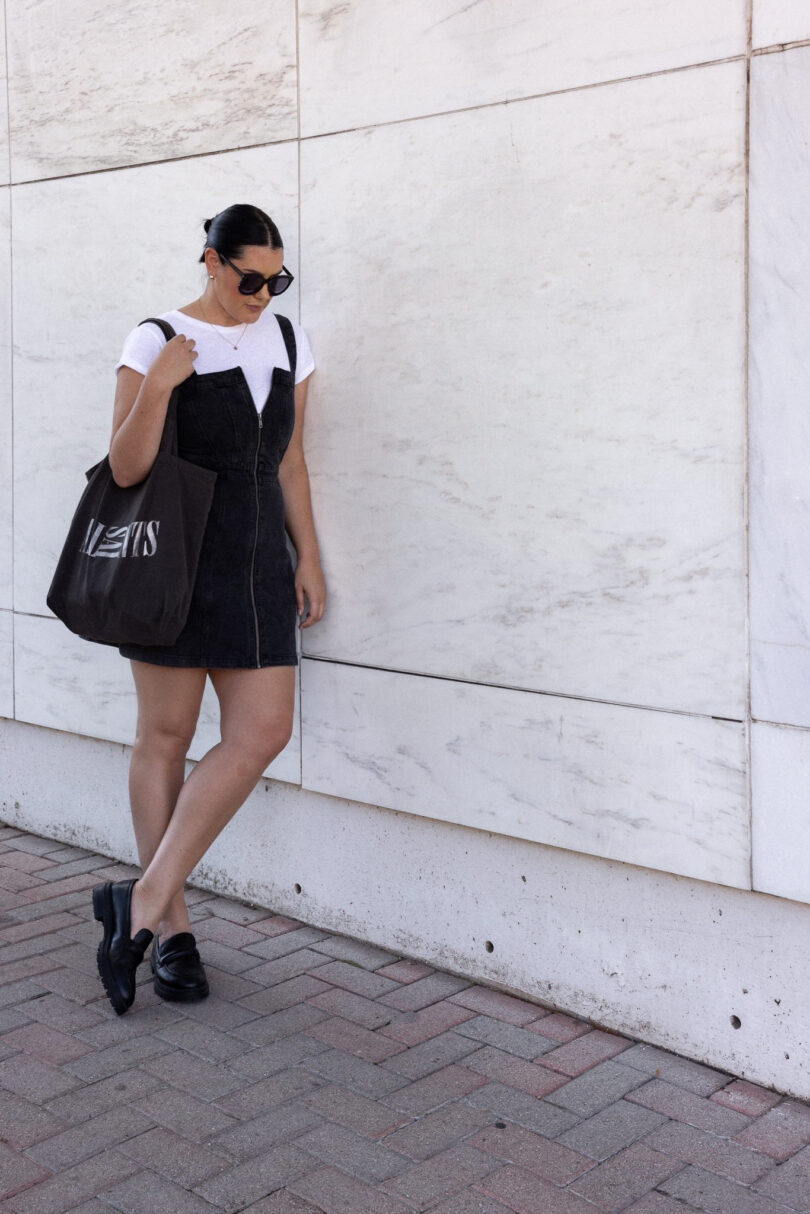 I will say this dress caught me by surprise — I didn't think it would work for me. Does this stop me from ordering it? Absolutely not. I will try ANYTHING on. But this dress is a wildcard for sure, a denim mini dress with a full zipper? Wild, I tell you. But then once it's on…it's a fitted and flattering gorgeous piece. The denim is thicker with stretch and the length is nice for taller ladies like me. You can easily wear it without a tee (and zipped up all the way) as another look as well. I wanted to style it a little different here hence the zipper left open and a simple tee.
I busted out my Madewell loafers from last year but I've found some dupes from Target as well! I do think this will be a shoe to watch this fall / winter, so if you like the 'ugly shoe' look, these are a nice option. No shade to my shoes, I find them quite pretty it's just the theory that you add in an 'ugly shoe' like a loafer or a sneaker or a clog and you get a more elevated look. Plus they're comfortable which has become paramount in my 30s. You can find my Madewell ones here! 
Hope you have a lovely weekend!