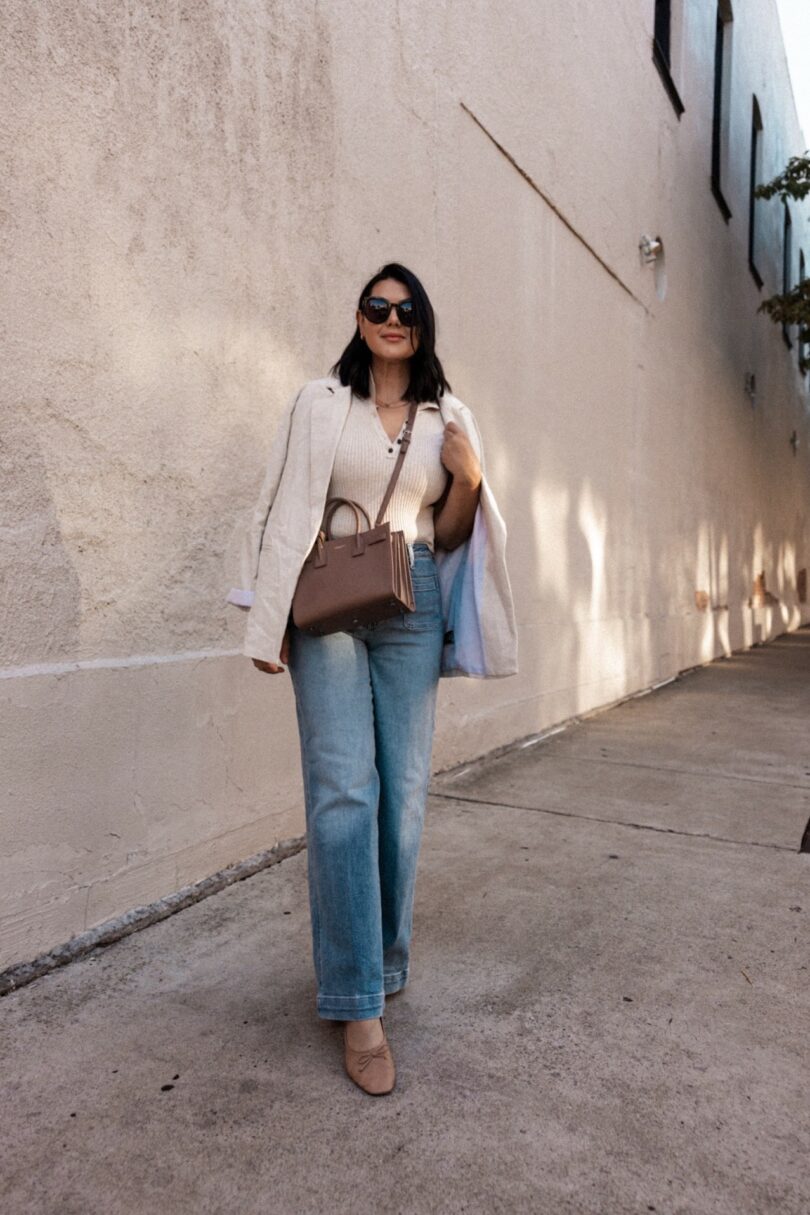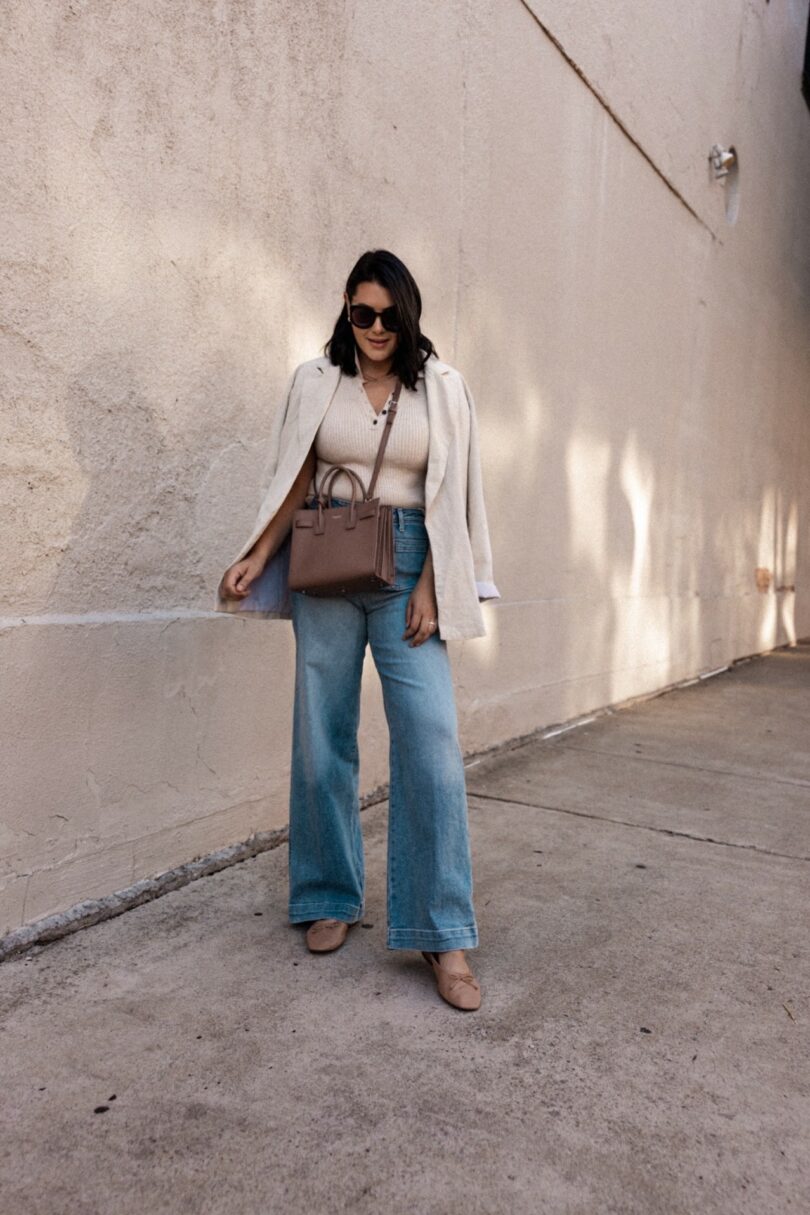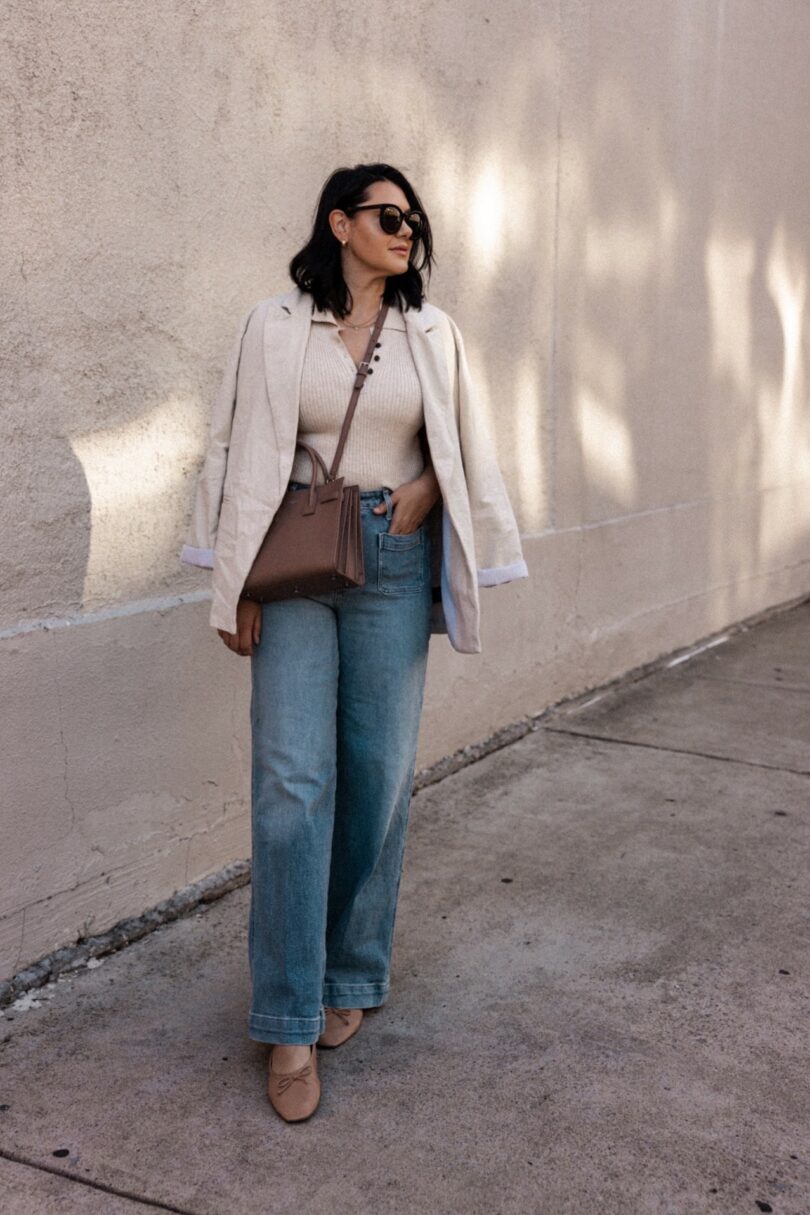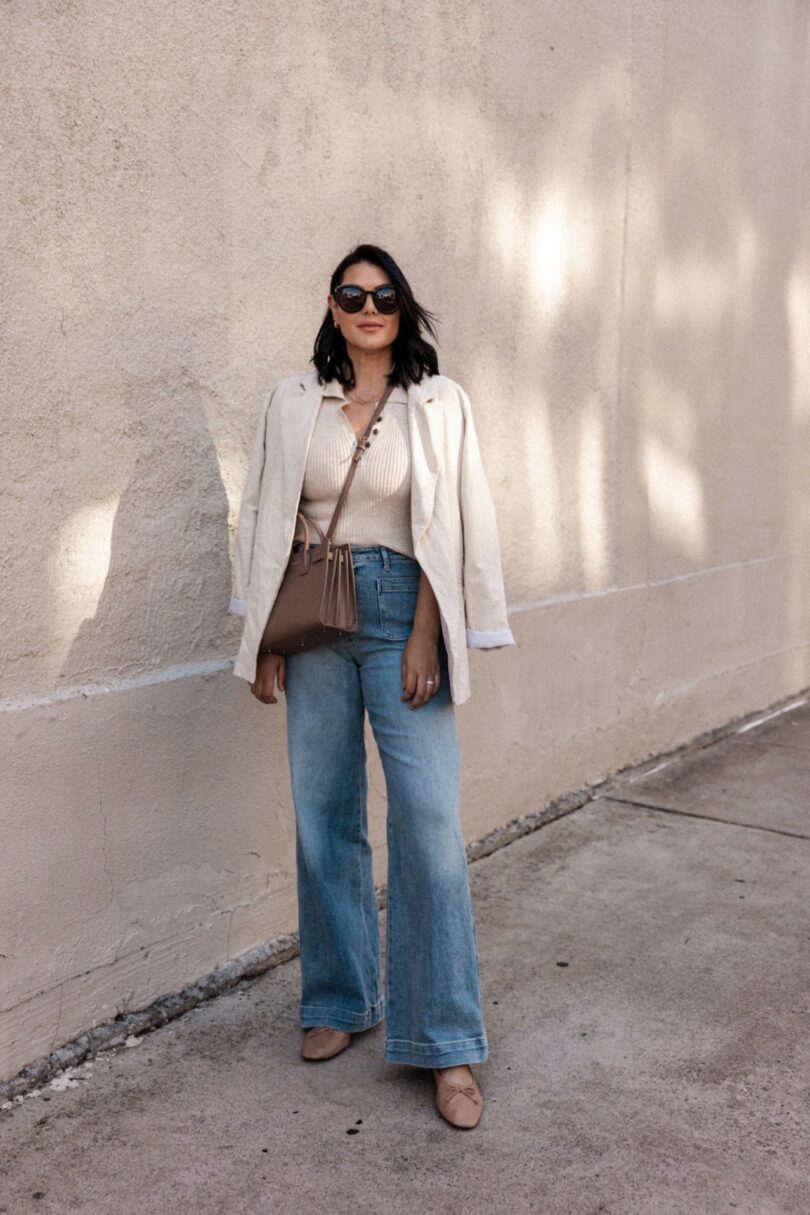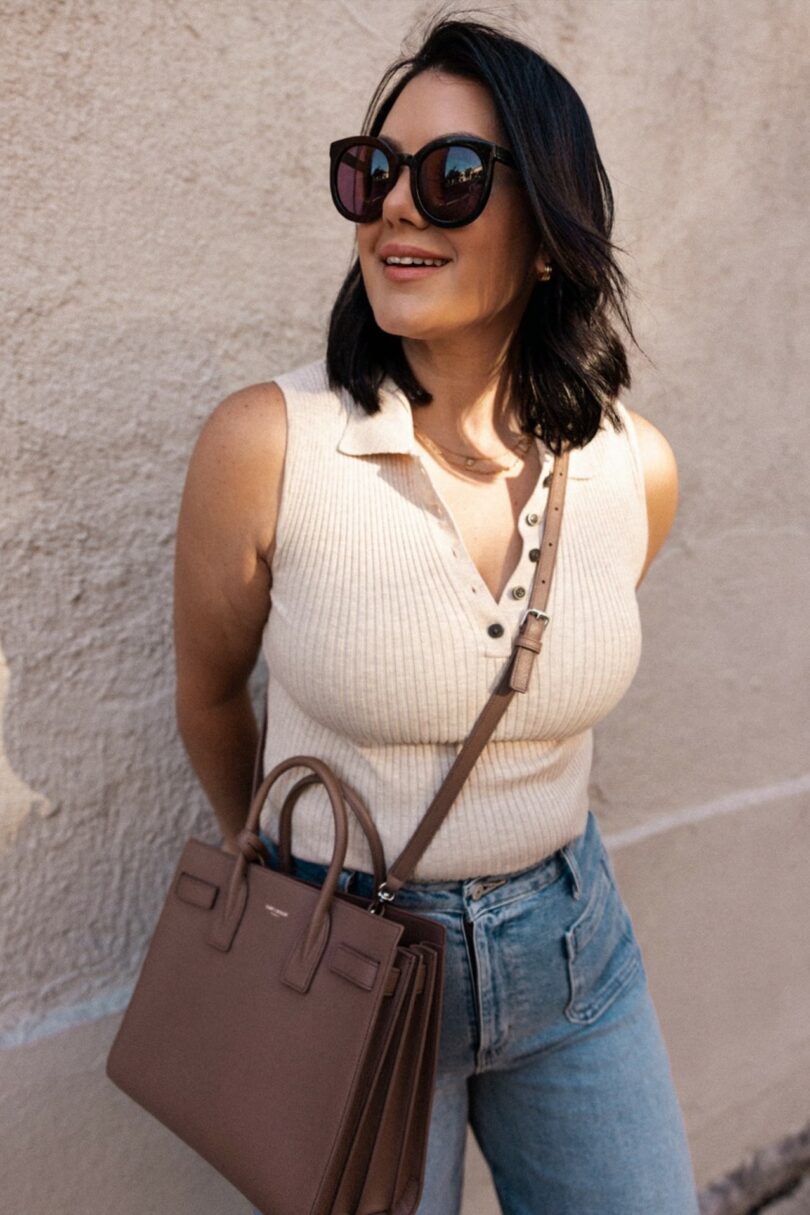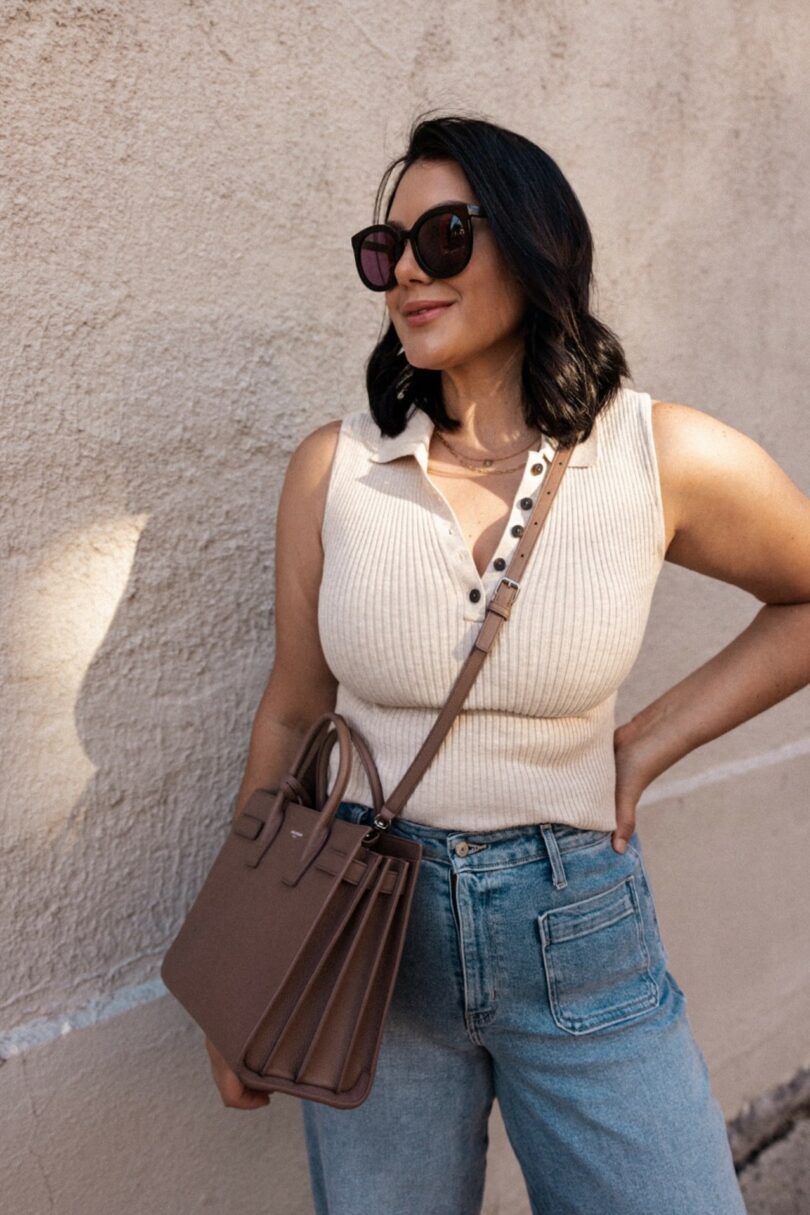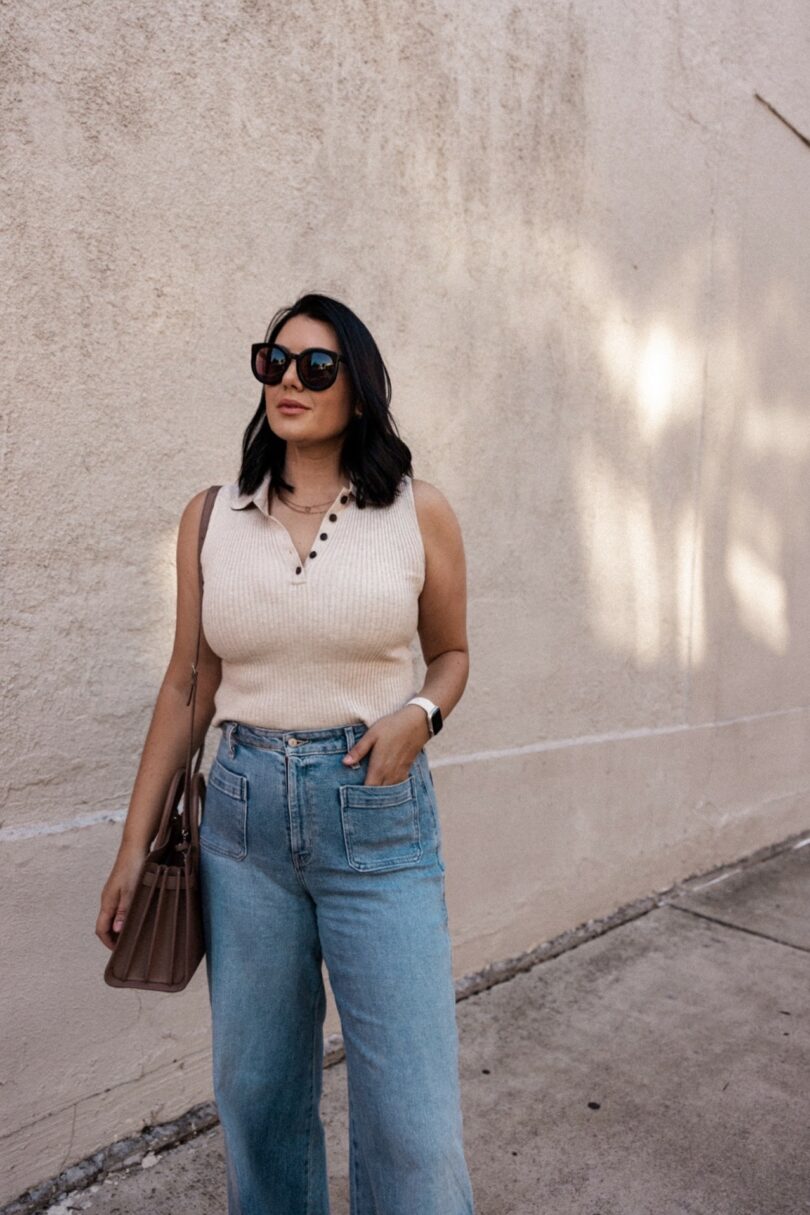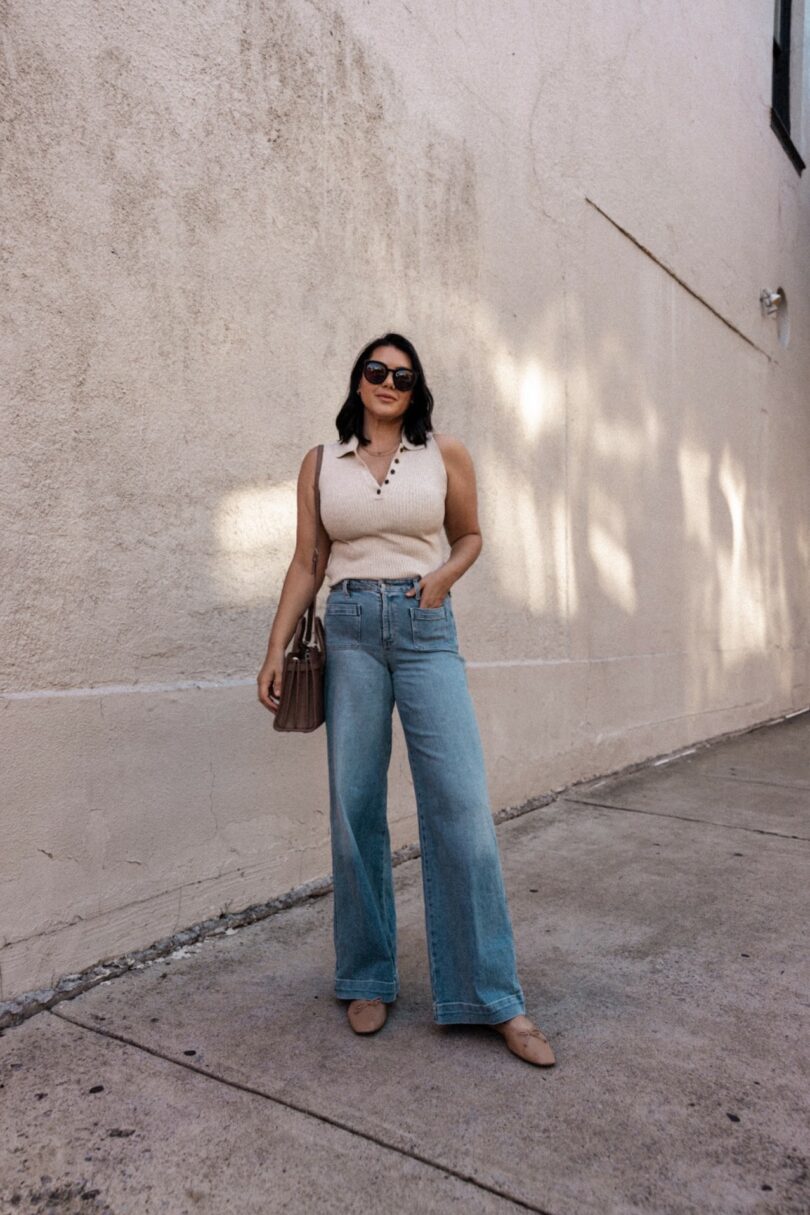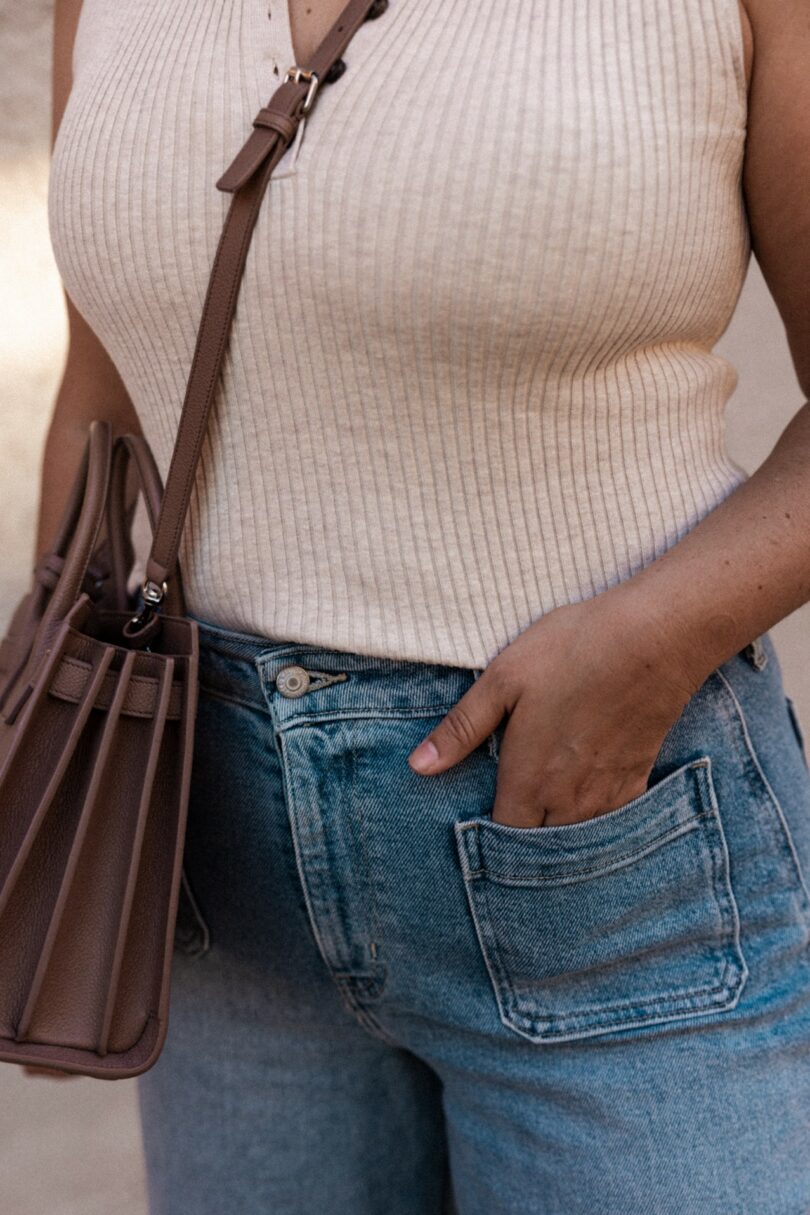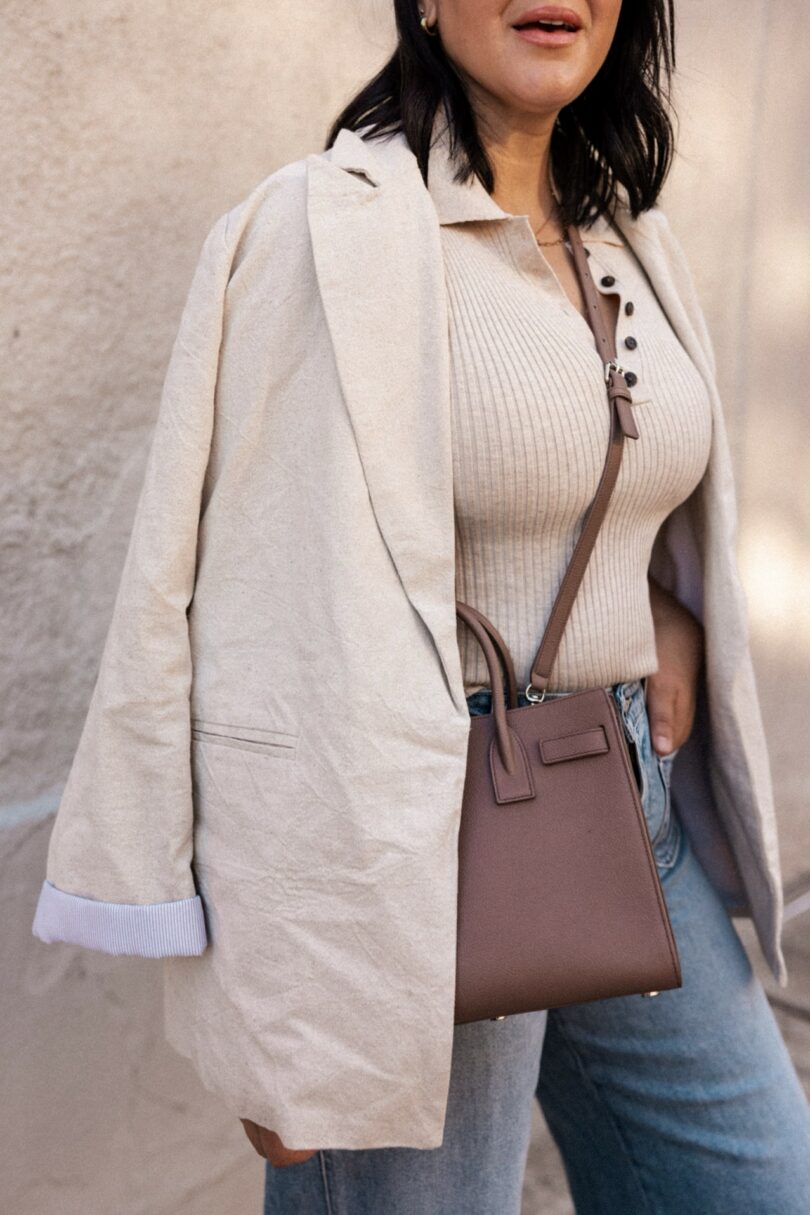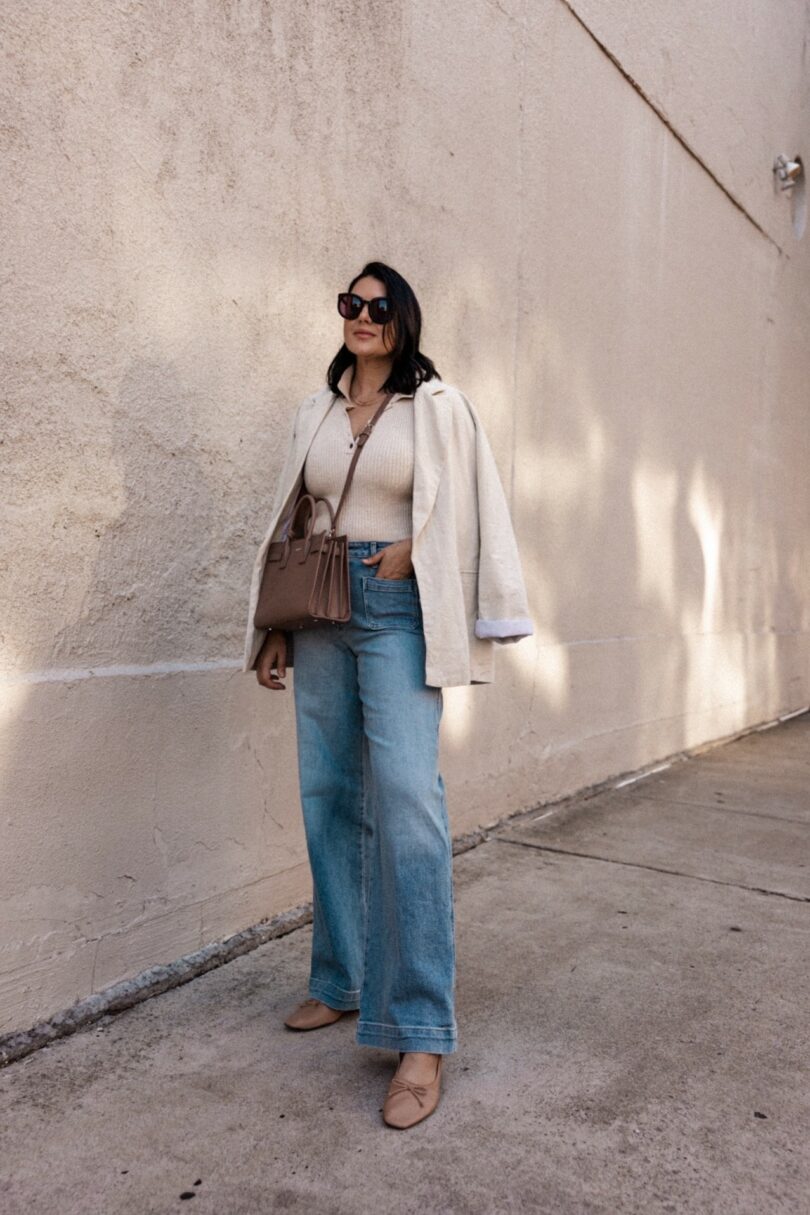 It's the jeans again, my friends. (Back in full stock + 30% off!) I had full intentions of wearing them casually…with a tee and sneakers and then this outfit happened. I wish you could see my closet floor after I get ready. Actually I wish I could see my closet floor after I get ready because I can't. The aftermath, the mess, the piles; we will rebuild.
Back to these Old Navy jeans, they really are my favorite right now. I've been really trying to lean into re-wearing on my blog, too. With the closet clean out / re-sale that has happened this year, I've just come to a big conclusion that I have too much to wear. (Which is where YOU come in…follow me right over here to my resale shop lol) This comes with the territory of being a style blogger / influencer but it's something that is just not manageable for me any more. So I'm slowly trying — even though it is against my habits as a blogger — to re-wear, re-wear, re-wear. I'm trying to change the way my brain thinks about my job, so give me a bit to repave my path here. It's a tough balance to find because you guys want to see things that you can buy AND I make money on affiliate links, but at the same time you want to see many ways to wear something you bought! So today you get a dressed up denim outfit, but next outfit with these jeans? Totally casual. If you want to see these jeans any other ways, let me know!
I find these jeans to run slightly generous but in the best way. And if you want them extra loose to pull down on your hips for a 'low rise' look but in a high waist jean, you can go up one size!